A bowl of vegan French onion soup is all you need to feel one spoon closer to France.
Travel Inspired Recipes: Vegan French Onion Soup
They say, eat like a French when in France. I tried, but didn't completely succeed, especially when it came to eating French onion soup, which I love. Since we had only a few days to spend in Paris, I focused on devouring French baguettes and other baked goodies. So, if considering top layer of French onion soup aka bread with cheese, then I certainly did well.
I had become obsessed with French onion soup years before I visited the country of its origin. For almost a year I worked at a restaurant that happened to have French onion soup on its menu. Hardly any of my coworkers liked it, agreeing that it was too salty. For me it was love from the first bowl, though.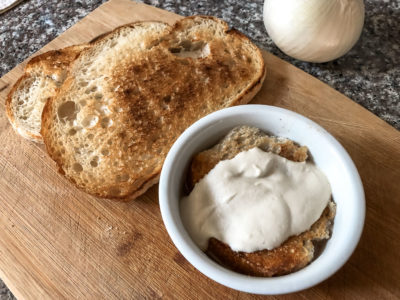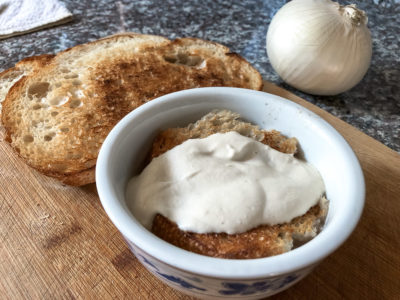 Vegan French Onion Soup
Another reason why I never ate French onion soup in Paris was inability to find its vegan versions. Originally, this traditional dish is made with butter, beef broth, and Gruyère cheese. In fact, the French regard the last two as the secret ingredients of their famous onion soup.
With deep respect for the French, I decided to give this onion soup a healthy twist and substitute dairy products for non-dairy. Vegetable broth also worked as a perfect replacement of the beef broth. And although vegan cashew cheese doesn't melt as much as Gruyère cheese, it's a small price you pay for a healthier version of French onion soup.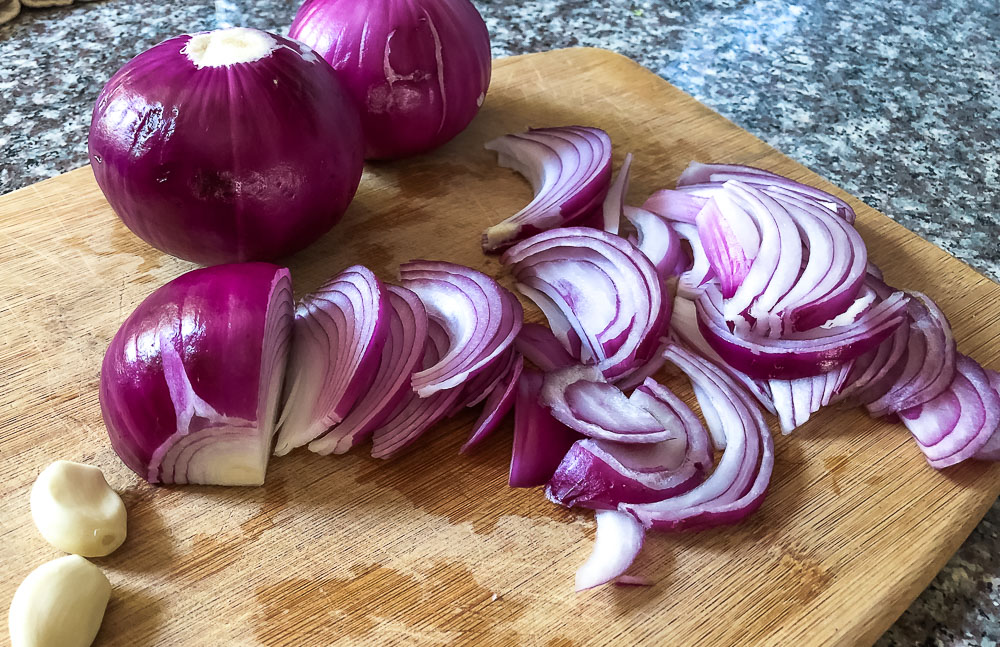 History of French Onion Soup
Onion soup has been around since Roman times. Initially, it was food of the lower classes as the onions were abundant and easy to grow. Modern version of the soup is attributed to King Louis XV. The tale goes that after a long day of hunting, the king returned to find his cupboards almost bare. Only onions, butter, and champagne were saving the shelves from complete emptiness. Even the kings can eat anything when there is not much left. Thus, he threw everything in a pot and prepared soup that became known as French onion soup.
Others link the widespread popularity of the dish with Stanislas Leszczynski, the Duke of Lorraine and father of wife of Louis XV. The duke first tasted the soup at La Pomme d'Or in Châlons-en-Champagne where he stopped on his way to the Palace of Versailles. Stanislas was so impressed with the dish that he rushed to the kitchen and asked to see how it was made. Neither strong smell of the onions nor stinging tears could make the duke regret his decision.
Other theories suggest that the canuts, Lyonnais silk workers, invented filling, inexpensive soup that would sustain them for long hours. Eventually, the dish was modified and adopted by the upper classes.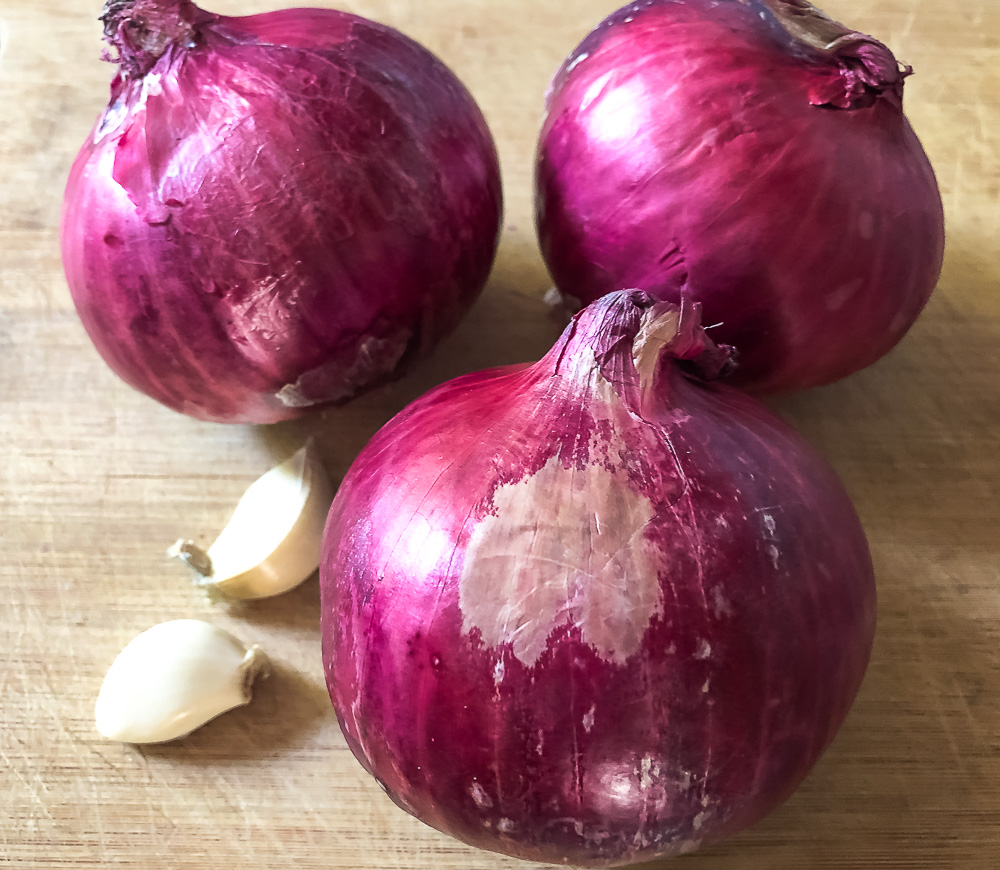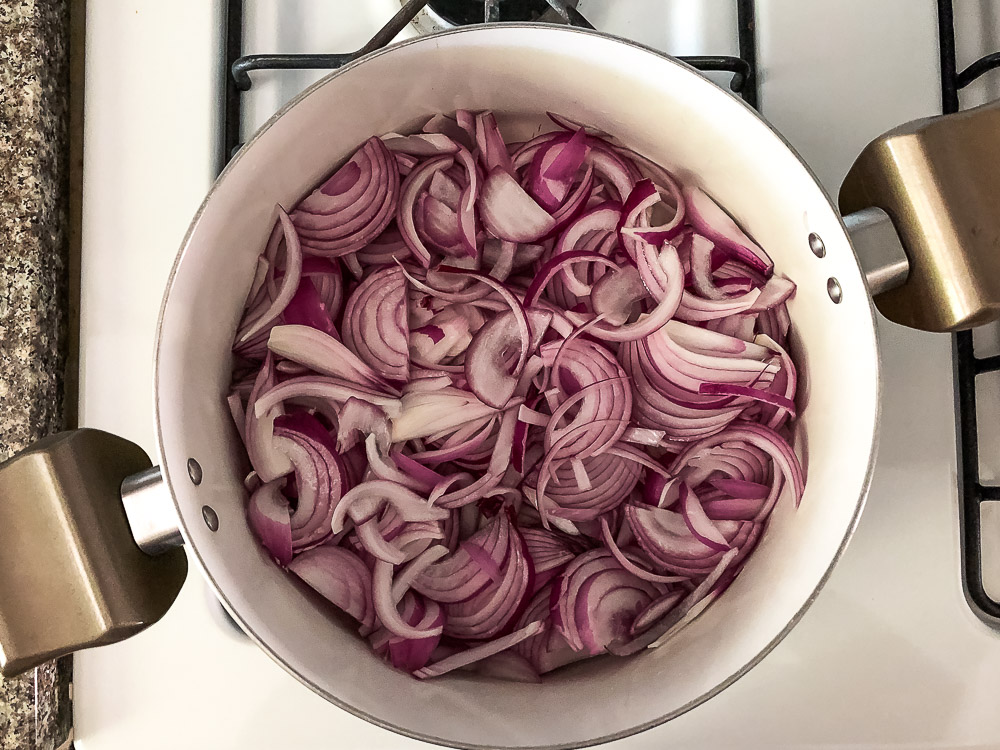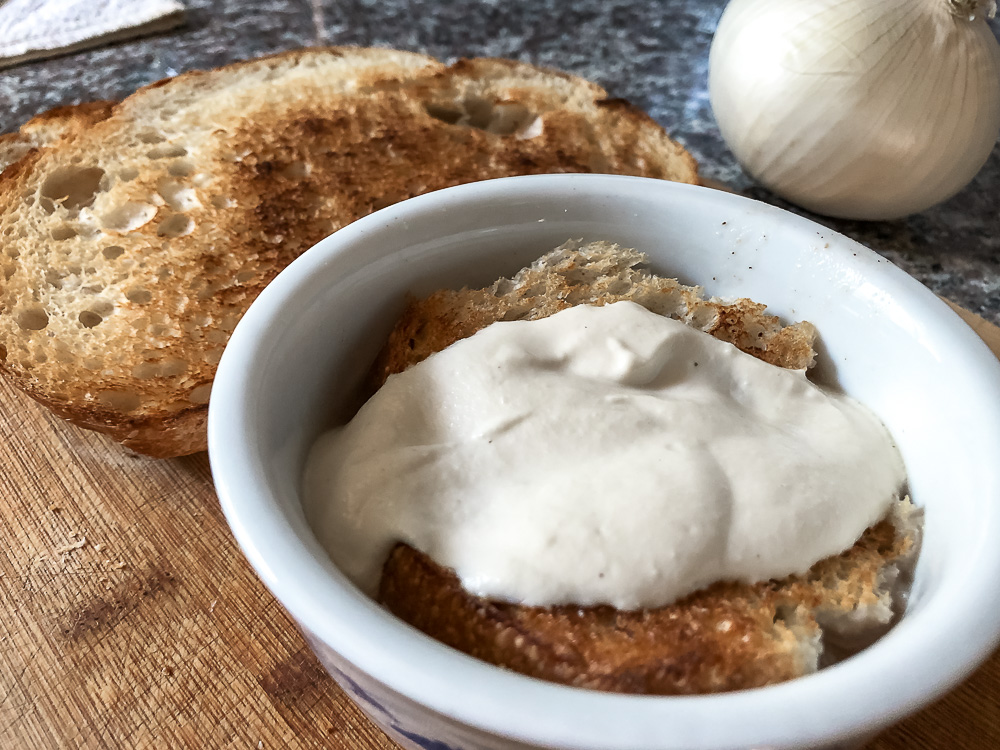 VEGAN FRENCH ONION SOUP RECIPE:
Prep time: 10 minutes

Cook time: 1 hour

Yield: 6 servings
Ingredients
2 large onions, peeled and thinly sliced into rounds

4 tablespoons coconut oil

2 tablespoons flour

4 cups vegetable broth

2 large cloves garlic, minced

3 bay leaves

1 tablespoon soy sauce

Salt and black pepper to taste

Thick slices of baguette, toasted
Cashew "Cheese"
1/2 cup raw cashews
1/2 cup water
2 tablespoons coconut flour
1/8 teaspoon salt
Directions
Sauté the onions in coconut oil until golden brown.

Add the flour, mix well

Add the vegetable broth one cup at a time, mix well with the onions and flour. Make sure that there are no lumps.

Stir in garlic, black pepper, soy sauce. Put in the pot bay leaves. Let simmer for 30 minutes, covered.
Add salt to taste. You can also add more black pepper if you need. At this time, the soup should be mildly thick. Add more flour it it's too thin.
In a high speed blender, blend the cashews, coconut flour, salt, and water until smooth.
Spoon the soup into serving dishes. Top each bowl with 1-2 pieces of toasted baguette, cover with cashew "cheese".
Serve your French onion soup immediately.
Check out more travel inspired recipes here.