In Russia, pies, like vegetables, have their own seasons. Chilly early spring is all about Russian cabbage pie.
Travel Inspired Recipes: Vegan Russian Cabbage Pie
Russians are famous for their love of the pies. There is a pie or cake for every occasion and season: Russian apple pie for fall, limonnik for summer, and Russian cabbage pie for spring. For centuries, weather, history, and culture have worked together to shape Russian baking traditions. Tastes, preferences, and other conditions of individual households further contributed to the overall trend. This enthusiasm and activity resulted in a myriad of variations of the pies. Russian cabbage pie or kulebyaka is one of the greatest example of this. Apart from cabbage, the locals fill the pie with salmon, eggs, onion, dill, mushrooms, buckwheat, rice, and meat.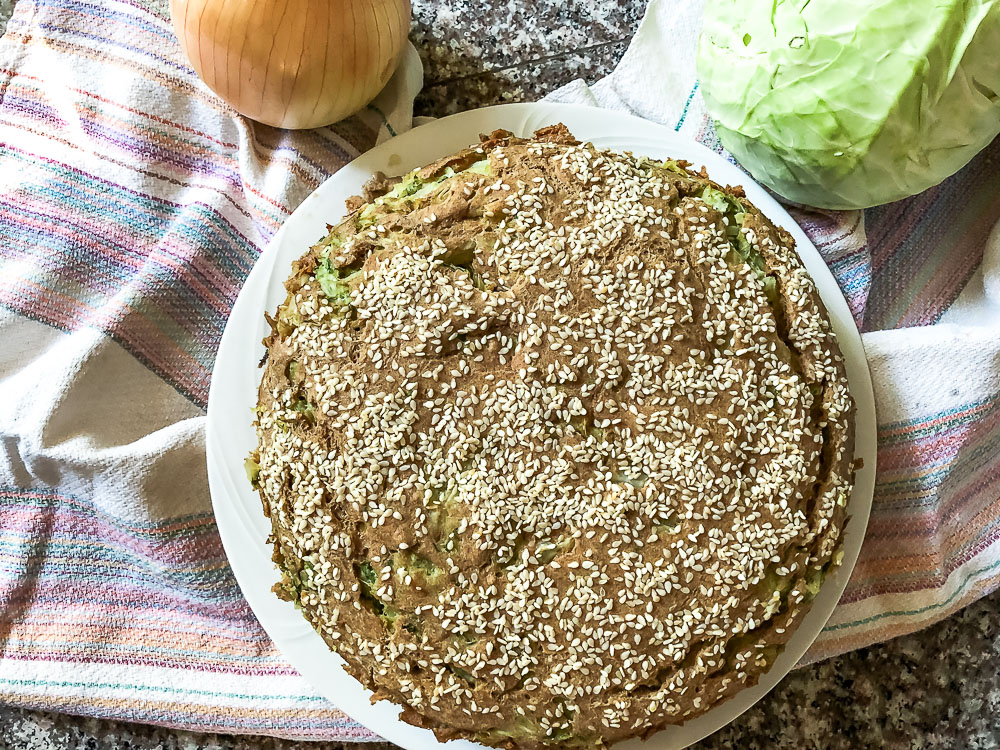 Digging In: Russian Cabbage Pie
Due to whether the appropriate climate for growing the cabbage or national obsession with this vegetable, the Russians have been eating kulebyaka for centuries. While other nations invented their signature dishes out of scarcity, traditional Russian cabbage pie indicated the prosperity of the household. Originally, kulebyaka had thin layers of dough with many different fillings such as mushrooms, cabbage, rice, and meat. The fillings didn't get mixed together; they were separated by the thin layers of dough. Such Russian cabbage pie could have up to 12 fillings: the more fillings it included, the richer was the household.
Kulebyaka got especially popular at the end of the 19th century when it appeared in Russian literature. The dish became even more famous at the beginning of the 20th century. Its rich flavor and appealing look impressed even French chef Auguste Escoffier who bought it to France. The Soviet period had the opposite effect on cabbage pie. Kulebyaka seemed to be too complicated to make and required too many ingredients. During that time, majority of the Russians knew about this dish only from Nikolai Gogol's novel "Dead Souls". Today, most of the recipes ask for just one filling, usually the cabbage and eggs.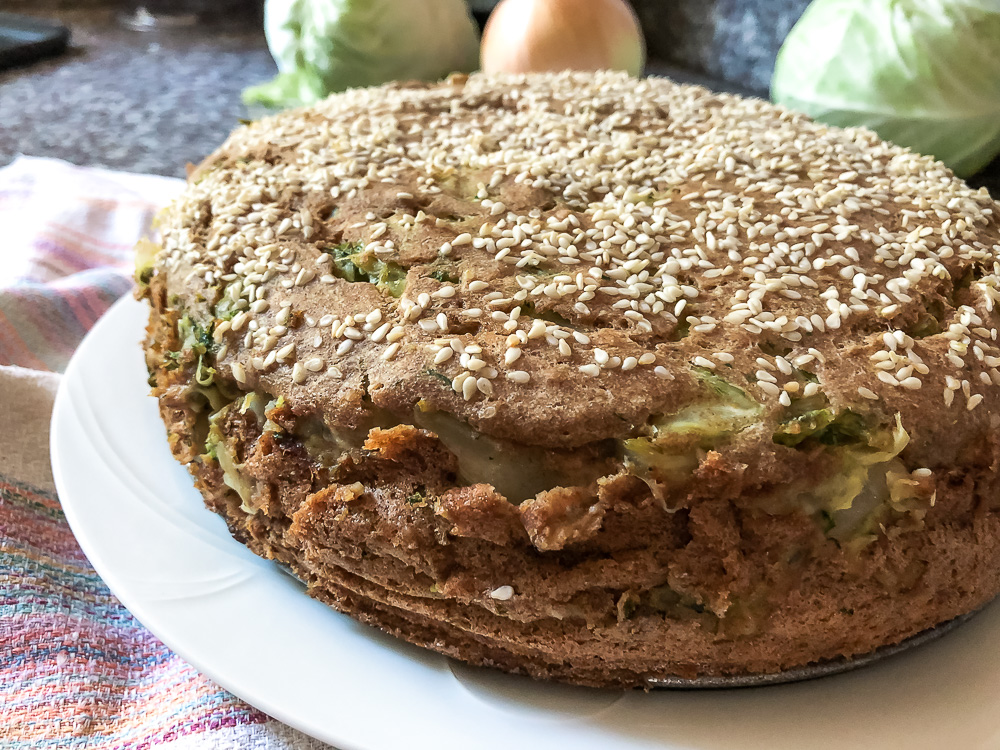 My Experience with Russian Cabbage Pie
I grew up in Eastern Europe near Russia. Thanks to cultural similarities, our cuisine often borrows the traditions of Russian cuisine. Such was the fate of Russian cabbage pie. I don't remember my mom or grandmother baking this pie even once. My friend's mom, on the other hand, couldn't stop insisting on us, children, eating more vegetables in the form of Russian cabbage pie. I never bothered to get her recipe. It might have been because back than Russian cabbage pie's lack of sweetness didn't go well with my sweet tooth. Things definitely changed. Now I crave the rich flavor and the abundance of the vegetables typical for this cabbage pie.
I had only one problem with the pie: it was far from being vegan. The Internet didn't help a lot with finding easy vegan-friendly recipes of Russian cabbage pie. I started experimenting and created my own recipe of the pie that doesn't need any eggs, meat, or cheese. I use tofu to add protein and make the pie hold together. Simple and delicious.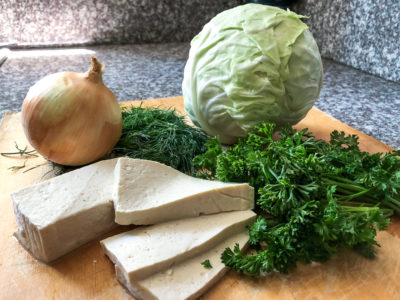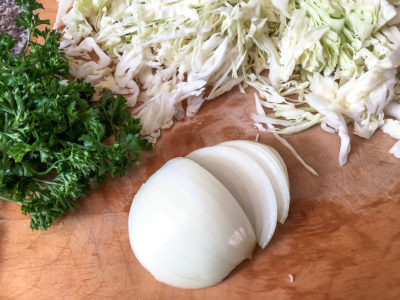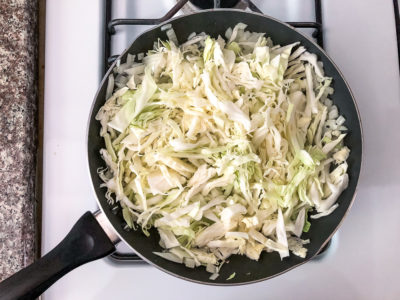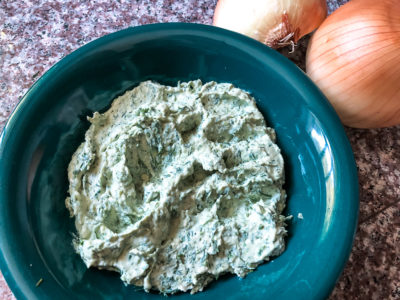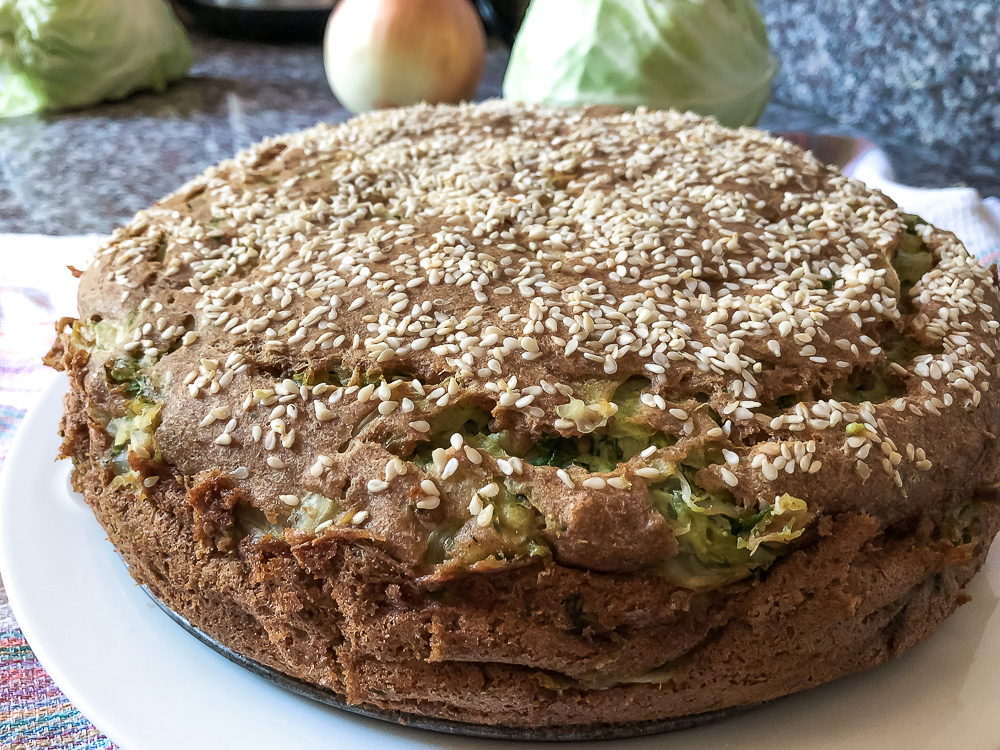 RUSSIAN CABBAGE PIE RECIPE:
Prep time: 30 minutes
Cook time: 45 minutes
Yield: 8 servings
Ingredients
Pie Batter
2 cups flour
2 cups plant-based milk
1 cup tofu (half of 16 oz package)
1 teaspoon baking soda
2 teaspoons apple cider vinegar
2 tablespoons coconut oil
Sesame seeds (optional)
Cabbage Filling
1 medium cabbage head
1 medium onion
3/4 teaspoon black pepper
1 teaspoon salt
1 cup tofu
1/2 cup fresh parsley
1/3 cup fresh dill
2 tablespoons coconut oil
Directions
Shred the cabbage and slice the onion. Fry them in coconut oil until soft. Stir in salt and back pepper, mix well, and turn off the fire.
Blend the parsley, dill, and tofu in a food processor. Add them to the cabbage and onion filling, mix well.
Mix the flour, plant-based milk, and coconut oil in a separate bowl.
Blend the tofu and stir it in.
Put the baking soda in a cup, pour the apple cider vinegar on top of it, and mix well. Add to the batter and mix.
Preheat the oven to 350 degrees Fahrenheit. Grease a pan with coconut oil.
Pour half of the batter in the pan. Spread the filling on top of it. Cover it with the remaining of the batter. Sprinkles with sesame seeds.
Bake for 45 minutes. Let it cool for 10 minutes. Serve hot or room temperature.
Check out more travel inspired recipes here.