From San Francisco to Folsom and Lake Tahoe, there is no shortage of irresistible day trips and weekend getaways from Sacramento. The closest destinations, located less than an hour away, take care of the immediate surroundings of the city. The day trips within 2-3-hour drive from Sacramento introduce you to central and northern California and some parts of Nevada.
Last updated: November 23, 2022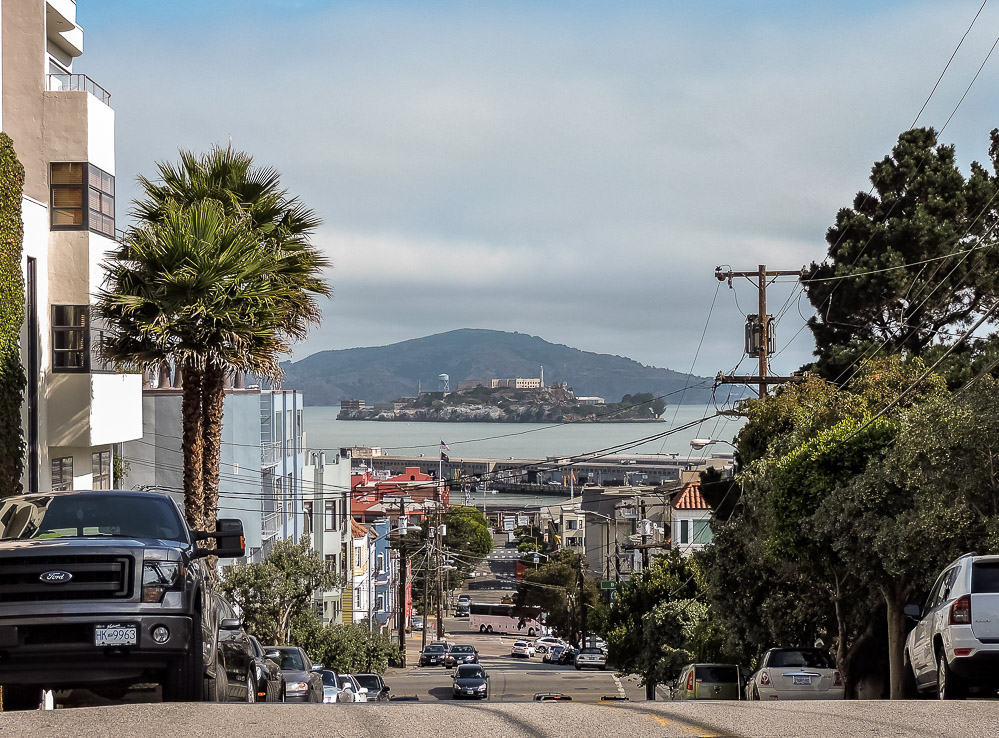 11 Irresistible Day Trips from Sacramento: Day Escapes and Weekend Getaways to Cities, Parks, and Lakes
One of the most underrated cities in California, Sacramento impresses with its rich cultural heritage, green parks, and exceptional dining options. Sadly, due to its role as California's capital, for many people the city still remains solely the residence of state government and justice. Things slowly turn around, though. As a result, Sacramento gradually comes out of the shadows of other popular destinations in California and attracts its own kind of visitors.
Those who choose to reside or visit Sacramento gush about its Cesar Chavez Plaza, the California State Capitol Museum, and Old Sacramento. Many others can't stop praising Sacramento for its convenient location that allows for a myriad of the unforgettable day trips. Whether you are in need of escape to nature or another epic city break, these 11 day trips and weekend getaways from Sacramento got you covered.
TIP: The key to a successful road trip lies in a reliable car. In Southern and Central California, you will see us driving our own car. When we travel beyond this region, renting a car is a must. If you're looking for a place to rent a car in Sacramento, you may want to check out DiscoverCars.com.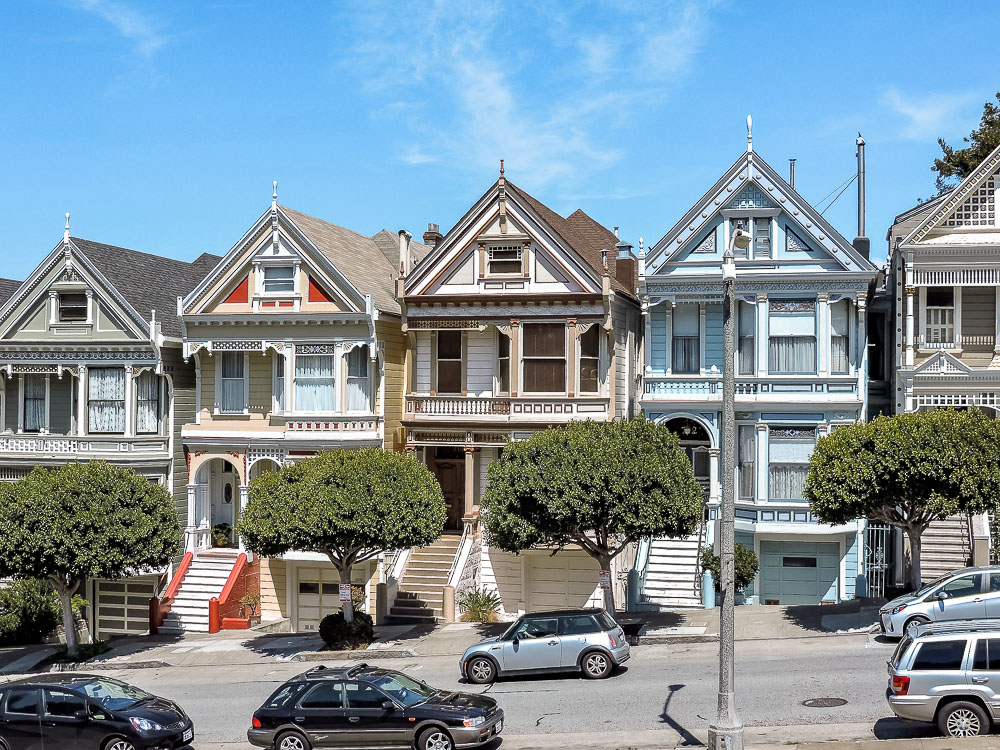 HERE ARE THE BEST DAY TRIPS AND WEEKEND GETAWAYS FROM SACRAMENTO YOU SHOULD GO ON
San Francisco
1 hour 30 minutes from Sacramento
Among the best day trips from Sacramento, San Francisco is the most popular, and for a reason. Home to the world-famous Golden Gate Bridge, the city is a desiring destination for millions of people worldwide. Its steep streets, gorgeous colorful structures, and delicious food along with numerous seducing shops entertain and inspire every time.
San Francisco doesn't cease to astound as a true appreciator of Asian art and culture. With its Chinatown, the largest Chinese community outside Asia, it instills the same love into the hearts of its visitors. In fact, you can visit San Francisco on a few day trips or weekend getaways from Sacramento just to get lost in the chaotic streets of Chinatown. Owning to endless souvenir and herbal shops, antique stores and Asian restaurants, such short visits can last a few days.
Fisherman's Wharf is another reason to leave Sacramento for the epic day trips to San Francisco. Similar to Chinatown, it has gathered some of the best restaurants, shops, and attractions. The most popular of them are Alcatraz tours and Bay Cruises. The latter take you so close to the Golden Gate Bridge that you feel like you can touch it.
To get a feel of real San Francisco, be sure to explore some parts of this day escape on foot. So go for a morning walk in Tenderloin, North Beach, or Russian Hills and see the city before it gets busy. Keep in mind, though, such walks can tire you down quickly due to the hilly streets of the city. If you must take public transportation, stick to San Francisco's cable cars and explore the city in style.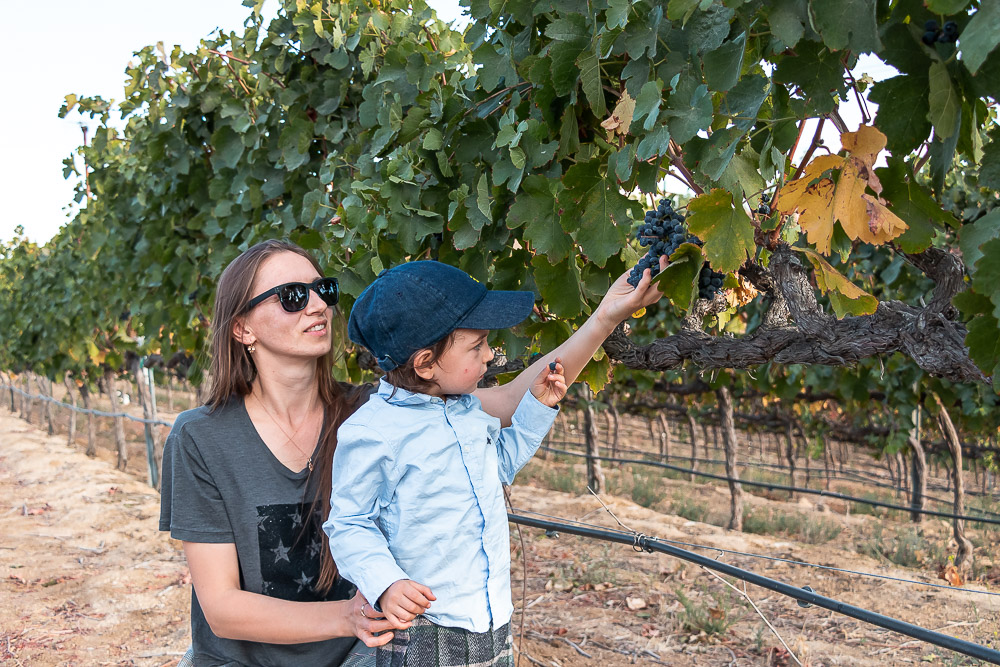 Napa Valley
1 hour 10 minutes from Sacramento
The closest neighbor of San Francisco, Napa Valley prepares different environment for the unforgettable day trips and weekend getaways from Sacramento. Hundreds of hillside vineyards change the familiar scenery of San Francisco and fill your days with wine tasting, gourmet restaurants, and spa-treatment centers.
For those who are indifferent to good wine, Castello di Amorosa got different kind of entertainment. Built in the 13th century traditions, this Tuscan castle entices with incredible architecture, a drawbridge over a moat, and beautiful scenery.
Undoubtably, exploring hundreds of wineries in Napa is time-consuming and asks for the multiple day trips from Sacramento. The Napa Valley Wine Train found a solution to this problem. Using restored, hundreds-year-old train cars, it spoils its visitors with a ride though 36 miles of panoramic, vineyard-lined terrain. The train also serves as a gourmet restaurant with outstanding dishes and Napa's signature wines.
Those who have enough of the wine and food find a temporary escape at di Rosa, an outdoor sculpture garden with more than 2,000 works. Picking up the baton of offering the most unexpected day trips from Sacramento, Robert Louis Stevenson State Park further inspires you to leave the wineries behind and immerse in untamed nature.
Good to Know: Since Napa Valley is a seasonal destination, the best time to visit it is during harvest season (August through October) or March through May. On the downside, more visitors from nearby areas, including Sacramento, want to get the most out of their day trips to the valley during this time. Thus, prices for just about everything skyrocket.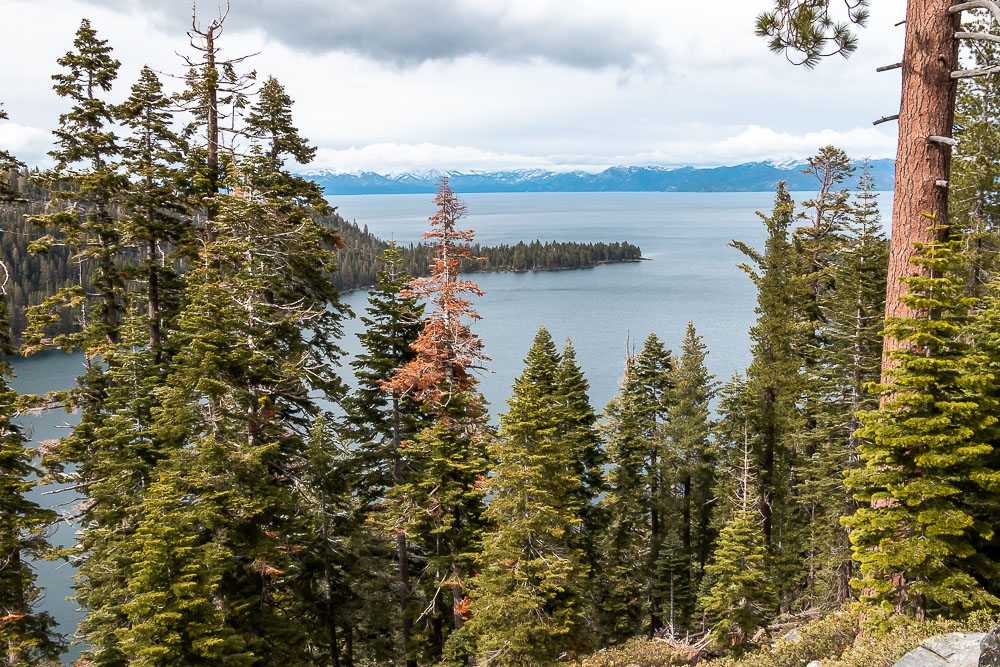 Lake Tahoe
2 hours from Sacramento
Lake Tahoe calls all nature enthusiasts wishing to escape Sacramento for the irresistible day trips and weekend getaways by the lake. Located just two hours away, the place is a prime jewel in the Sierra Nevada Mountains right on the border of California and Nevada. One of the most sought-after weekend getaways, Lake Tahoe allures with its pristine beaches, gorgeous natural surroundings, crystal-clear water, and top-notch ski resorts.
Hardly any day trips from Sacramento or elsewhere in the country go by without a visit to Emerald Bay State Park. Similar in appearance to Lake Bled in Slovenia, this landmark of Lake Tahoe encompasses picturesque Fannette Island. Standing lonely in the lake, the isle can be viewed from many places along Highway 89.
Although you don't need binoculars to see the island, Vikingsholm, a 38-room Scandinavian-style mansion, surely asks for it. The latter becomes one of the most irresistible day trips from Sacramento during the warmer months.
Read More: A Guide to Visiting South Lake Tahoe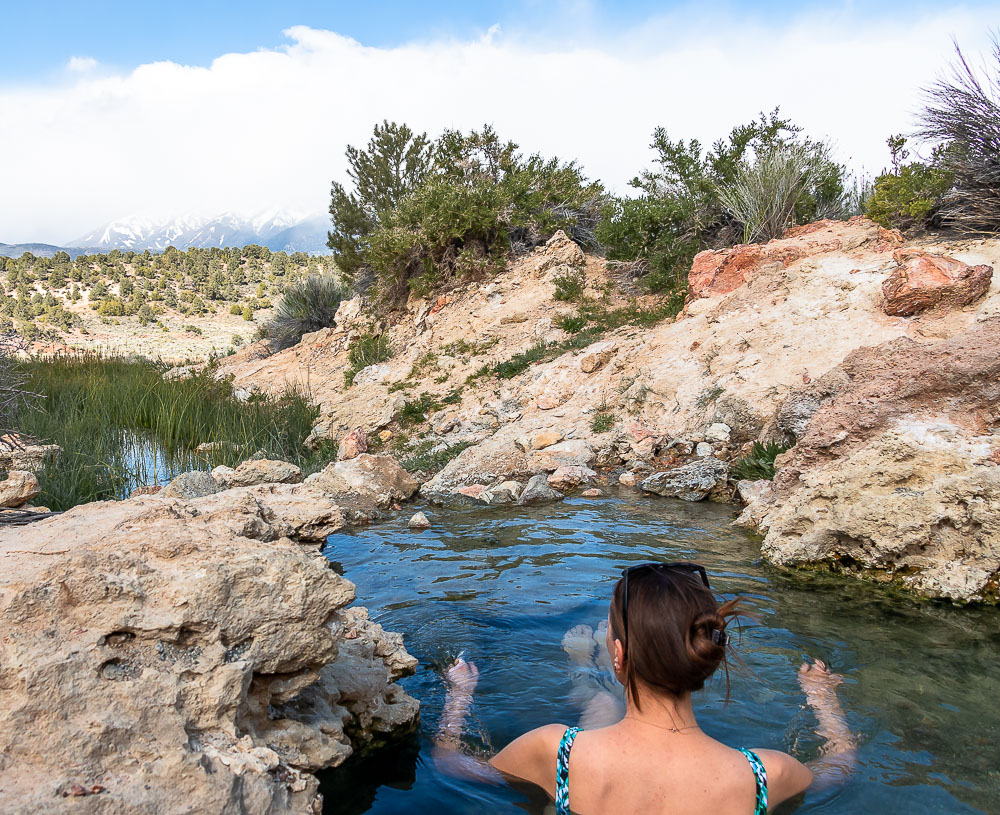 Day Escapes from Sacramento: Bridgeport
3 hours 30 minutes from Sacramento
No distance is great for the relaxing day trips in hot springs of Bridgeport, away from the hustle and bustle of Sacramento. As the drive requires on average 3 to 4 hours, be sure to leave the state capital early in the morning. You might even want to give yourself some cushion time to take in the natural beauty of central California along the way.
Upon your arrival, shake off the tiredness from the long drive at Travertine Hot Springs. Located south of the city along Route 395, the place consists of a handful of small hot pools. The tiniest and most secluded of them allow you to enjoy the place without a soul nearby. Nothing can beat the relaxing day escapes from Sacramento than this.
The most adventurous travelers try their luck at Buckeye Hot Springs. Yet since there are only two pools, your chances of enjoying one of them by yourself are limited.
Nevertheless, the stunning views, ample hiking trails, and endless water activities at Twin Lakes offer enough reasons to leave Sacramento for the memorable day trips to Bridgeport. For a weekend getaway, add a visit to Mammoth Lakes and Mono Lake to your Bridgeport itinerary.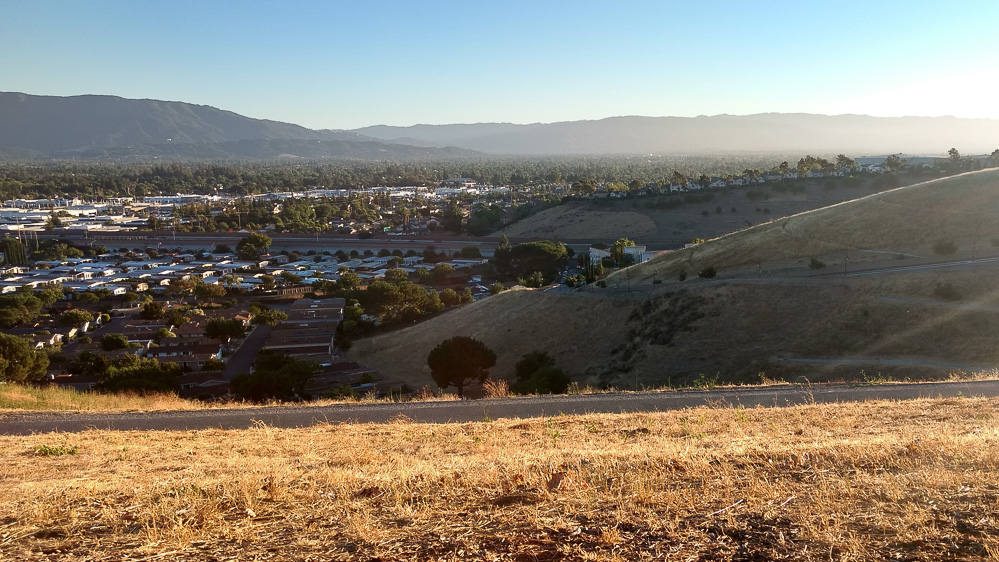 San Jose
1 hour 50 minutes from Sacramento
City enthusiasts can't afford to miss one or a few day trips to San Jose, nestled less than two hours away from Sacramento. One of the largest cities in northern California, San Jose is the cultural and political center of Silicon Valley. Due to its location and innovative nature, the city has earned the nickname of the "Capital of Silicon Valley".
While this alone entices many daytrippers, dying to see original headquarters of Apple, Google, and HP, museums capture the hearts of art lovers. From the Computer History Museum to The Tech Museum of Innovation, and the Intern Museum and Headquarters, San Jose fills your gap in history of computers and tech innovations.
For a day filled with unique architecture and stories about a haunted house, visit the Winchester Mystery House. The widow of Winchester Rifle started construction of the house in 1886 and 36 years and 160 rooms later, it was still not complete.
On weekends, including Fridays, the San Jose Flea Market allures with captivating stories and antique treasures. Shopping is also a great motivator to plan the short day trips from Sacramento. In San Jose, there is no better places for this activity than Santana Row.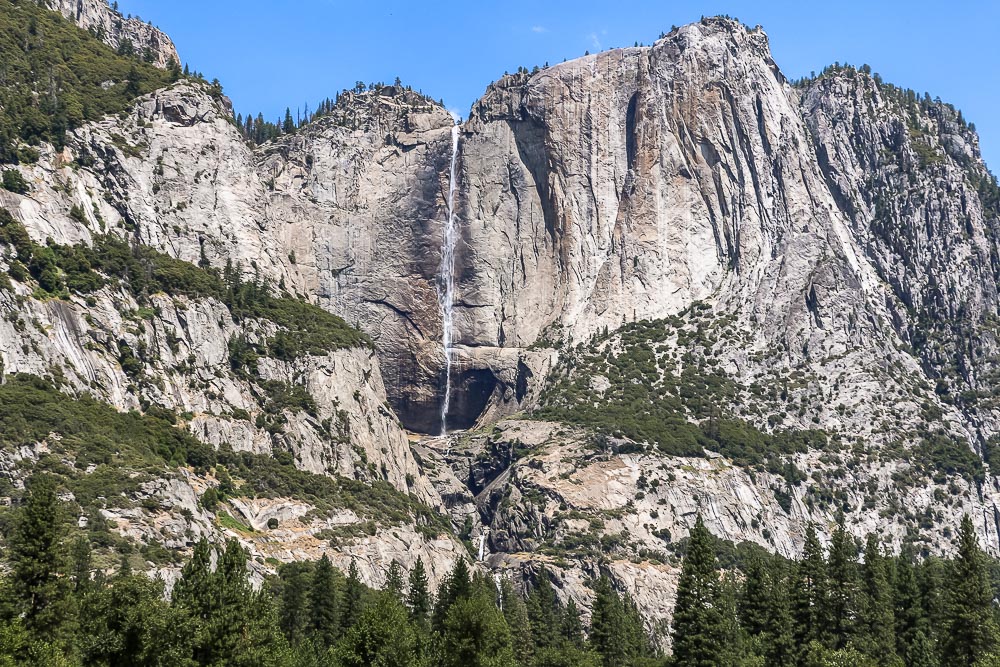 Nature-Infused Day Trips from Sacramento: Yosemite National Park
2 hours 40 minutes from Sacramento
Yosemite National Park is always a good idea for the nature-infused day trips from Sacramento. One of the most beautiful national parks in California, the place has all one need for a day escape from the city. Thanks to its gorgeous waterfalls, scenic hikes, and towering granite monoliths, frequent travelers regard Yosemite as the ultimate playground for the outdoor enthusiasts.
While most of the park's trails suit all visitors, the granite cliffs of El Capitan and Half Dome is the terrain for the fittest and the most adventurous weekend travelers. On the other hand, Yosemite Village is the easiest place to reach on a day trip from Sacramento. It offers incredible views of Yosemite Falls and year-round access to some of the popular hikes.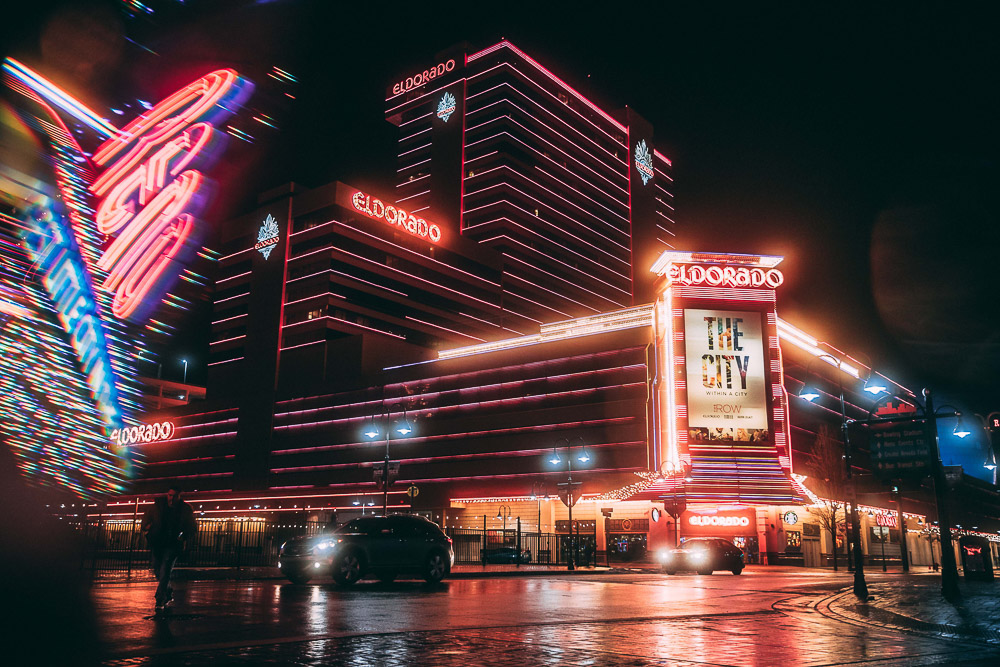 Reno, Nevada
2 hours 10 minutes from Sacramento
Although Las Vegas can hardly fall into the category of the epic day trips from Sacramento, its "stateman", Reno, comes to rescue. Home to dozens of casinos, such as Silver Legacy, Atlantic, and Eldorado, is ensures enough of gambling fun and big hotel's entertainment for the unforgettable day escapes and weekend getawasy from Sacramento. On another note, The National Automobile Museum welcomes all auto fans to enjoy its huge collection of more than 200 cars.
Despite its indoor-oriented nature, Reno enhances the day trips from Sacramento with a myriad of outdoor activities. First thing first, be sure to check out the River Walk, an area along the Truckee River with ample restaurants and galleries. Next, rent a bike and search for Reno's street murals.
When you really want to get your adrenaline pumping, go rock climbing at BaseCamp Climbing Gym. The world's largest artificial climbing wall is attached to the side of the Whitney Peak Hotel. A visit to nearby Lake Tahoe also gives you more time to enjoy nature during your day trips from Sacramento.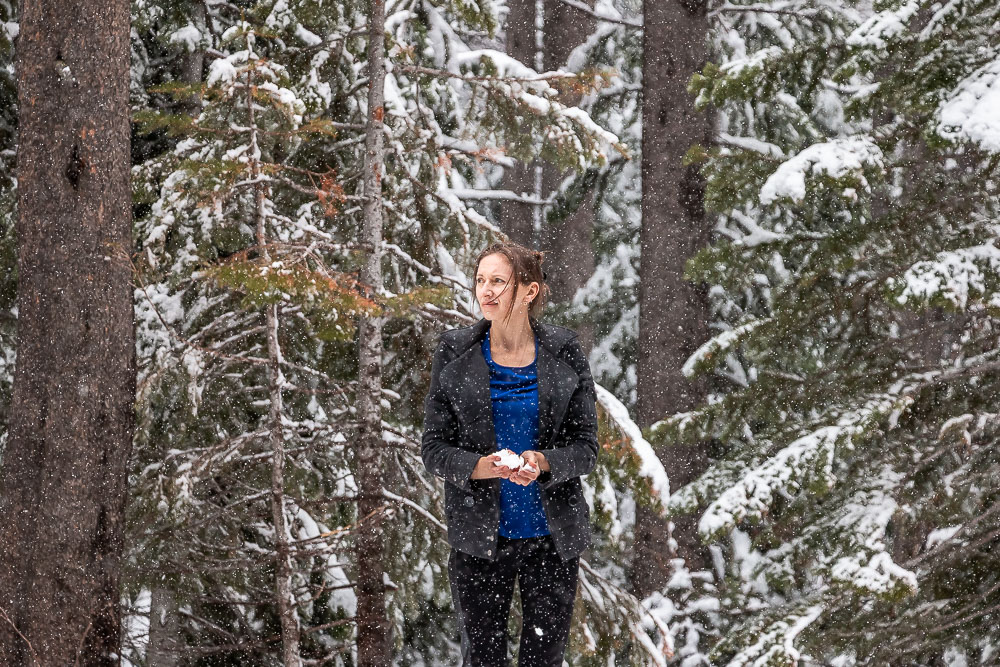 Eldorado National Forest
50 minutes from Sacramento
Settled less than an hour away, the Eldorado National Forest offers a much-needed escape from the bustling Sacramento. Think of a day trip filled with scenic hikes, cascading waterfalls, pine forests, glittering lakes, and fields of wildflowers.
Rugged landscape of the Mokelumne Wilderness add volcanic ridges and peaks to the panoramic idyll. This natural beauty, however, is not without flaws. Due to the rugged terrain, the trails are challenging for the majority of Sacramento's daytrippers. Neither cars nor bicycles are allowed in this part of the Eldorado National Forest. Nevertheless, you can traverse the Mokelumne Wilderness on foot or horseback.
Similar regulations apply to the Desolation Wilderness, an area dominated by alpine forests, granite peaks, and glacial-formed valleys and lakes.
Hiking is certainly encouraged in the Eldorado National Forest. In fact, many of its trails combine walking with California's wildflower viewing. Some not-to-be-missed routes include the Caples Creek Trail, the Lyons Creek Trail, and the Thunder Mountain Trail.
TIP: Although the bicycles are prohibited on some of the trails, you can use your two-wheeled vehicles during the day escapes from Sacramento along the Fleming Meadow Loop and near Sly Park Lake.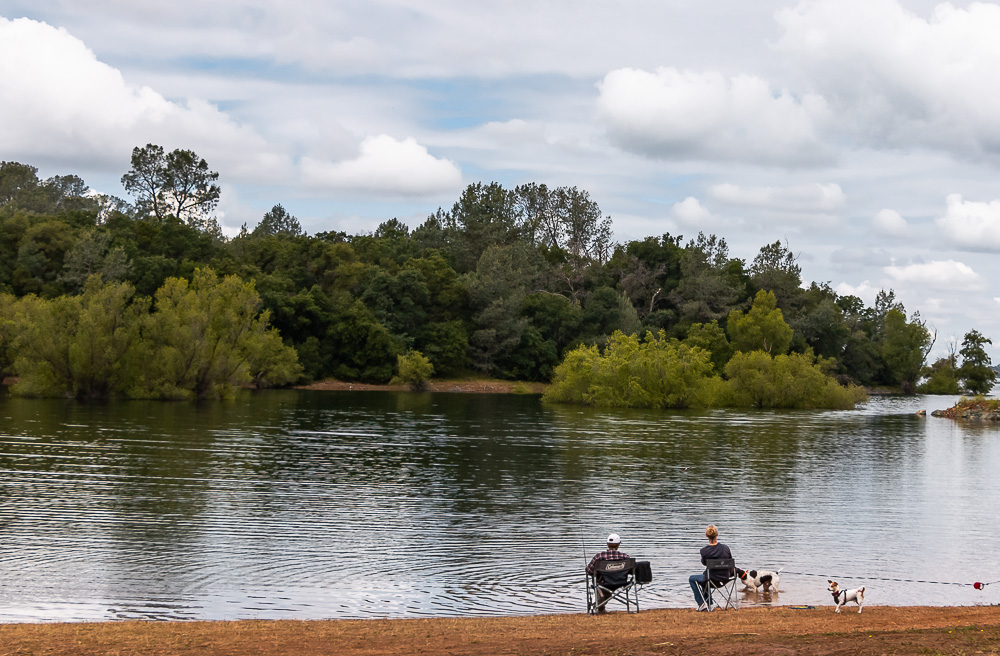 Short Day Trips from Sacramento: Folsom
30 minutes from Sacramento
You can't talk about the best day trips from Sacramento without mentioning Folsom. Located just outside the state capital, this tiny city attracts with the slower pace of life and ample activities at Folsom Lake. Whether you prefer to spend a day with a book by the water or rent a paddle boat, the lake is a perfect place for all of these.
Numerous hiking trails nearby let you dive deeper into the natural beauty of the city and its surroundings. Although any path promises a lot of fun, the Johnny Cash Trail with several artworks and displays remains one of the most popular hikes among the locals and day visitors alike.
History wizards also find Folsom irresistible. For such short day trips from Sacramento, the city surprises with ample historic buildings and museums. The Folsom Prison Museum, the second oldest prison in California, and the Folsom History Museum are by far the best places to start learning about the history of the place on a day trip from the capital of California.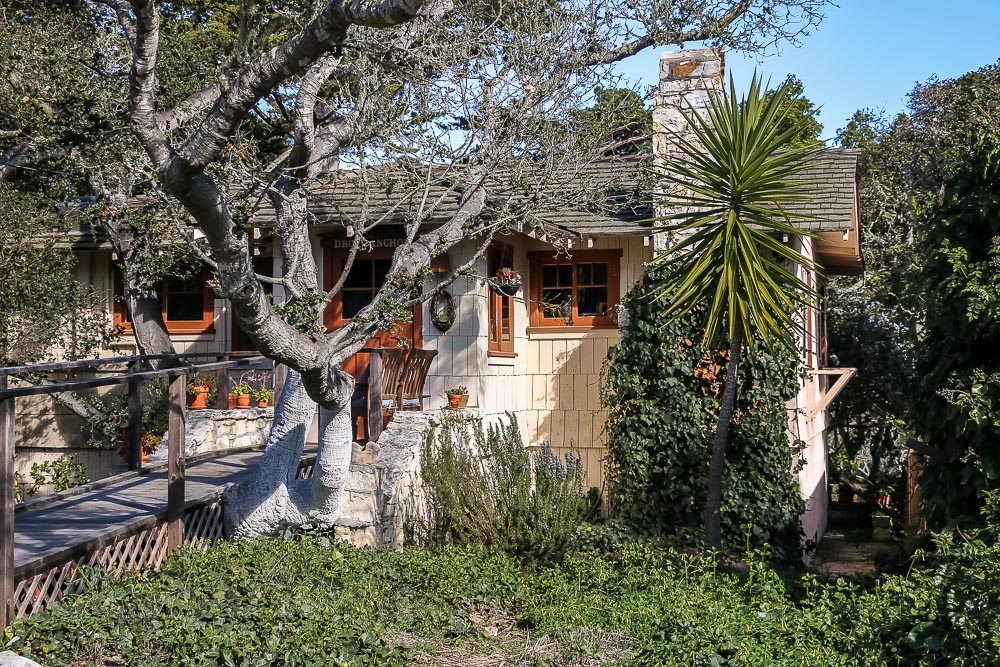 Carmel-by-the-Sea
2 hours 50 minutes from Sacramento
Known as one of the most beautiful beach cities in California, Carmel-by-the-Sea brings a big change to the typical day trips from Sacramento. Apart from incredible museums and galleries along with fairytale cottages, the place is a gateway to the rugged California coastline.
For those who want to stay closer to the city, Carmel Beach offers its rocky bluffs, cypress trees, and beautiful scenery to feast your eyes on.
The 17-Mile Drive takes you a bit farther away from Carmel, asking to plan your day escape or weekend getaway from Sacramento early in the morning. This coastal scenic drive allows you to admire the California Coast all the way to Lover's Point Park.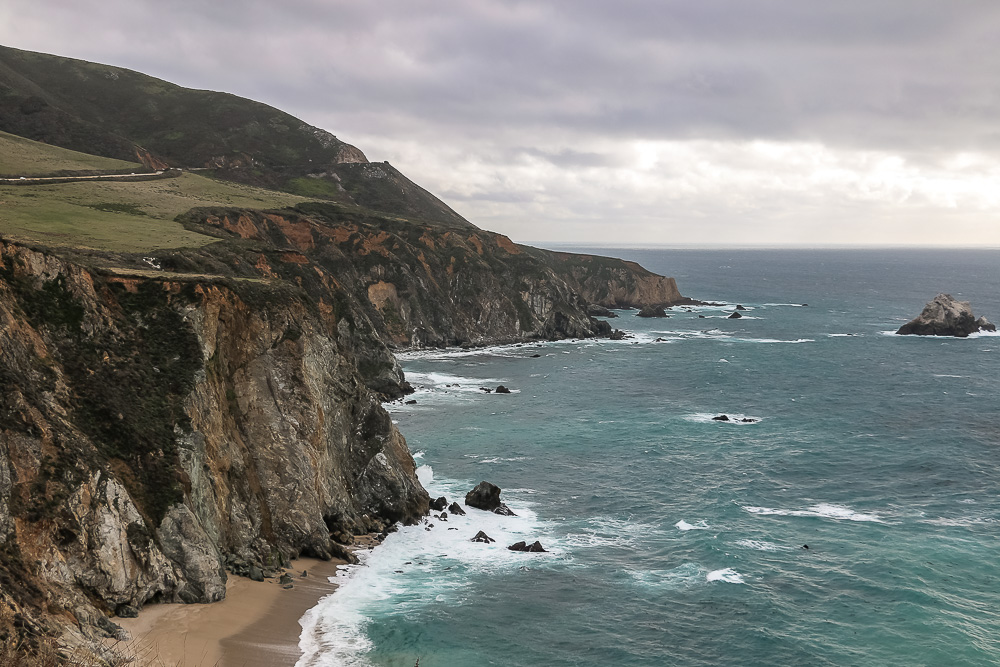 Day Trips from Sacramento: Big Sur
3 hours 20 minutes from Sacramento
Drive for about 40 minute south of Carmel-by-the-Sea to reach Big Sur, one of the most gorgeous day trips from Sacramento on our list. The place is world-famous for its winding turns, seaside cliffs, and scenic views. Its pristine beaches, hidden coves, and picturesque waterfalls has earned Big Sur the fame of one of the most beautiful coastlines in the world.
The whole place is remarkable and asks for numerous day escapes from Sacramento. However, there are some places you want to explore deeper. Thus, plan on checking out the spectacular rock formations and bluffs of Pfeiffer Beach.
For diving into turquoise waters and enjoying the tucked away coves, there is no better place than Julia Pfeiffer Burns State Park. And certainly, no trip to Big Sur is complete without admiring the famous vistas of the Bixby Creek Bridge.
TIP: You can spend the entire day exploring Big Sur or combine your trip with a visit to Carmel-by-the-Sea. Either way, it promises to take your breath away. Moreover, it has all the chances to become one of your favorite day trips and weekend getaways from Sacramento.
Read More
---
If you liked these day trips and weekend getaways from Sacramento, don't forget to pin this post for later and share with your friends.