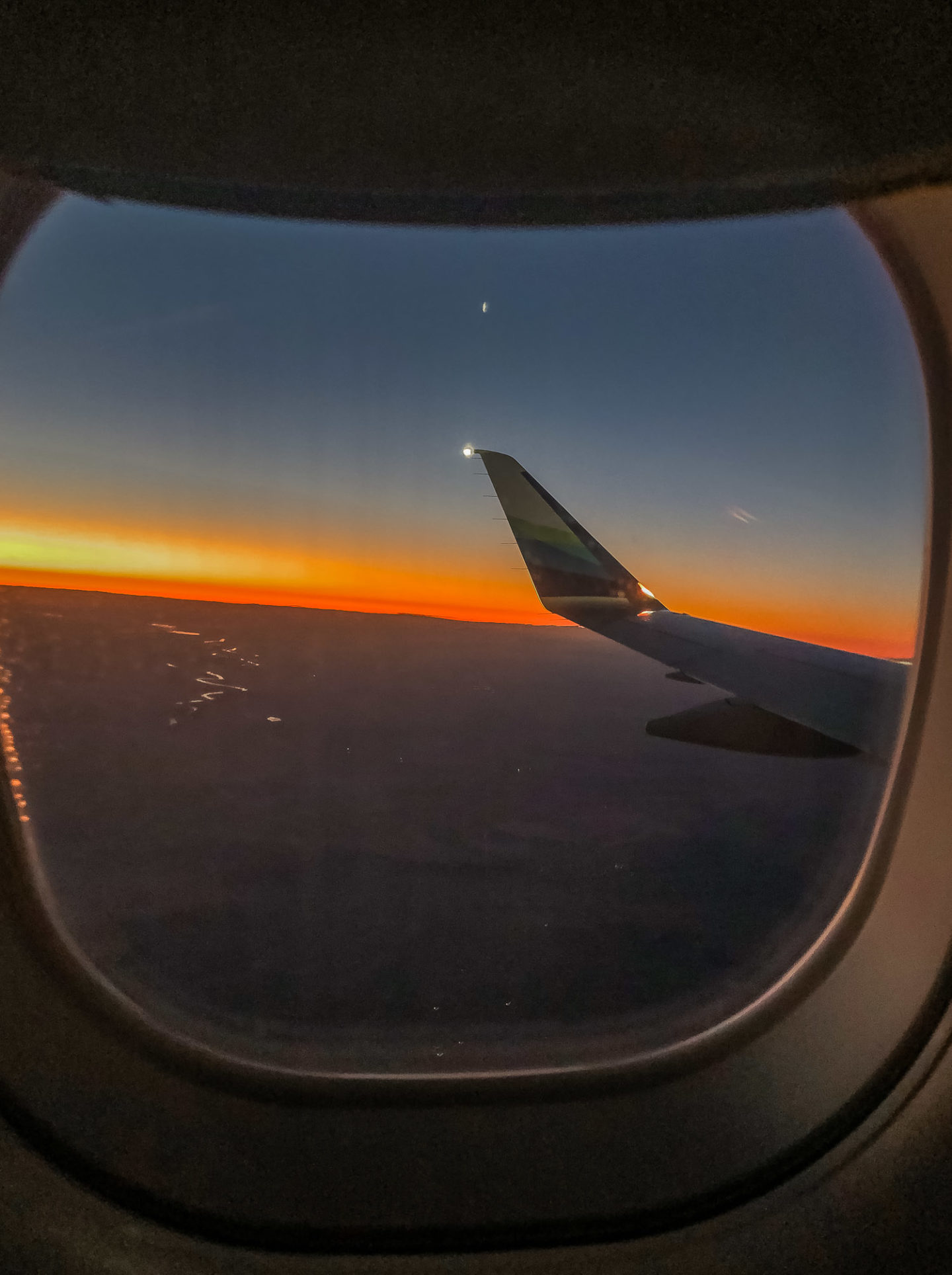 Flying domestically never felt so nerve-wracking and perplexing like during the COVID-19 pandemic. The time when you worried only about booking your ticket and getting to an airport on time is gone. With the COVID-19 pandemic that have confined the whole world, flying domestically includes all of the above and some other steps that can make or break your trip.
Flying Domestically in the U.S. during the COVID-19 Pandemic
A few weeks ago, we boarded an airplane for the first time since our trip to Oregon in February. While it wouldn't raise any questions just a year ago, flying domestically now has certainly changed. For many, boarding an airplane doesn't feel comfortable or even safe any longer. Uncertainty and ever-changing requirements for flying domestically and internationally further contribute to your desire to skip any travels during the coronavirus pandemic altogether.
Theoretically, I expected some additional steps and new travel procedures while booking our round-trip flight from Los Angeles to Boise. In reality though, lack of experiences of flying domestically during a pandemic glued me to my laptop and phone weeks before our trip.
Educating Yourself before Flying Domestically during COVID-19
I didn't know anybody who had traveled to other U.S. states during COVID-19. Thus, our airlines' websites were my only point of reference for educating myself on what to do when flying domestically at this time. And I studied them through and through. Honestly, I hoped to find more details about flying domestically during the pandemic on the airlines' webpages. Nevertheless, it was as good as it gets. I almost patted myself on the back for getting ready for our domestic flights so quickly.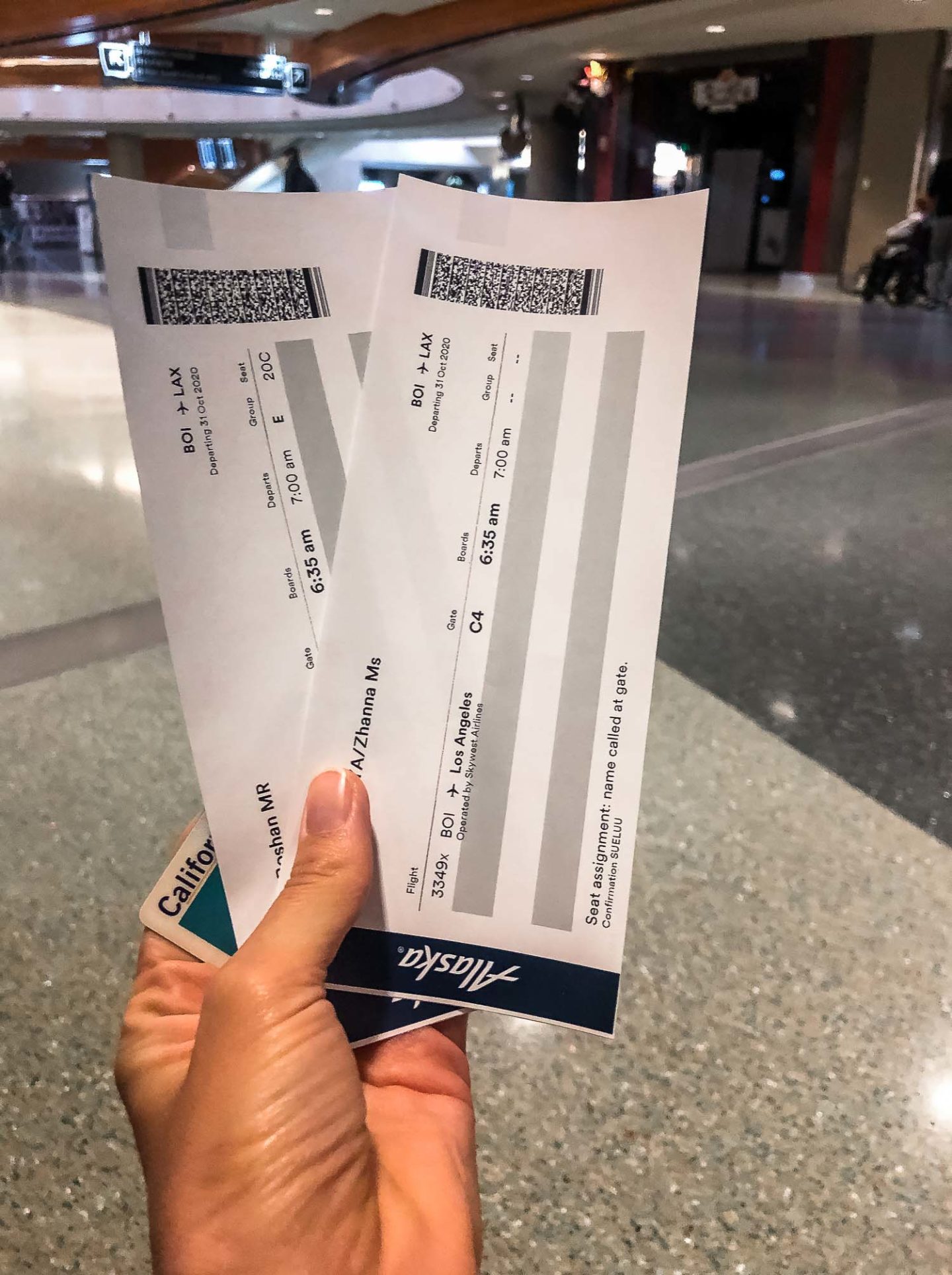 Then all of a sudden, a word from a friend of a friend who had recently flown to New York City shattered my confidence, adding more contradicting information about flying domestically during the pandemic than I could ever ask for. My quest for the right instructions had to start again.
This time, I decided to call our airlines and get answers from people who must have known everything about flying domestically during COVID-19. To make long story short, these phone calls were not always successful. Fortunately, I did get hold of one Alaska Airlines representative who gave straightforward answers to all my questions. Summing up her responses and all my latest travel experiences, here is what you need to know before flying domestically during the COVID-19 pandemic.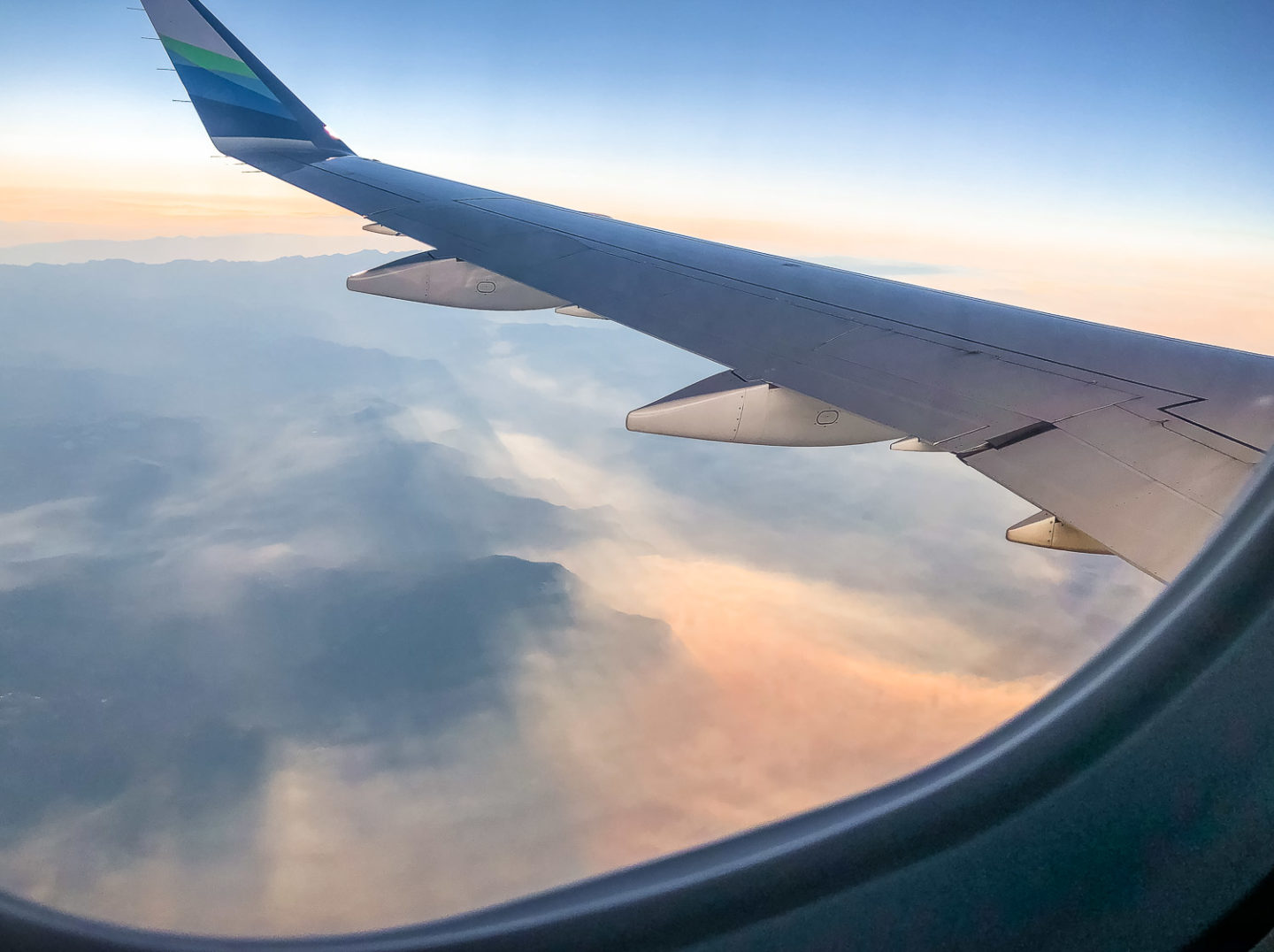 Things You Need to Know before Flying Domestically during COVID-19
COVID-19 Testing
Are you required to present a negative COVID-19 test before flying domestically in the U.S.? Yes and no! According to the airlines, they are just the transporters. The negative COVID-19 test, health screening, quarantine, and any other documentations are required by the states themselves. You can find plenty of useful state-by-state COVID-19 guidelines on your airline's website. The best place to prepare yourself for flying domestically during the pandemic, however, is Department of Public Health of the state you are traveling to.
As of the time of our trip, only Alaska and Hawaii required the negative COVID-19 test. By the time we got back to California from Idaho, a few other states joined the ranks. Now this list includes Connecticut, Maine, Massachusetts, New York, Rhode Island, and Vermont. Some other states allow you to visit them without getting tested for COVID-19. A mandatory quarantine, however, awaits you upon arrival.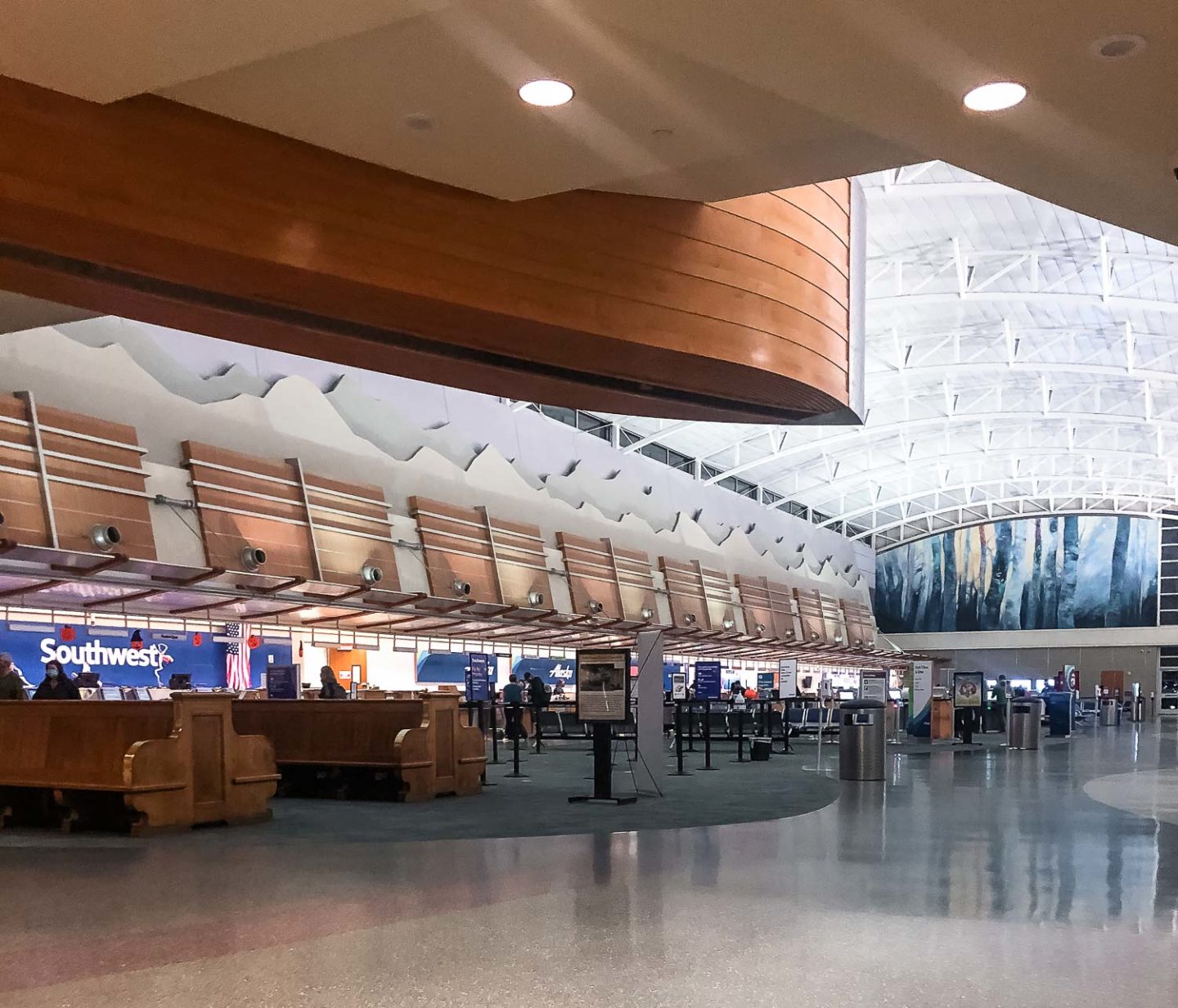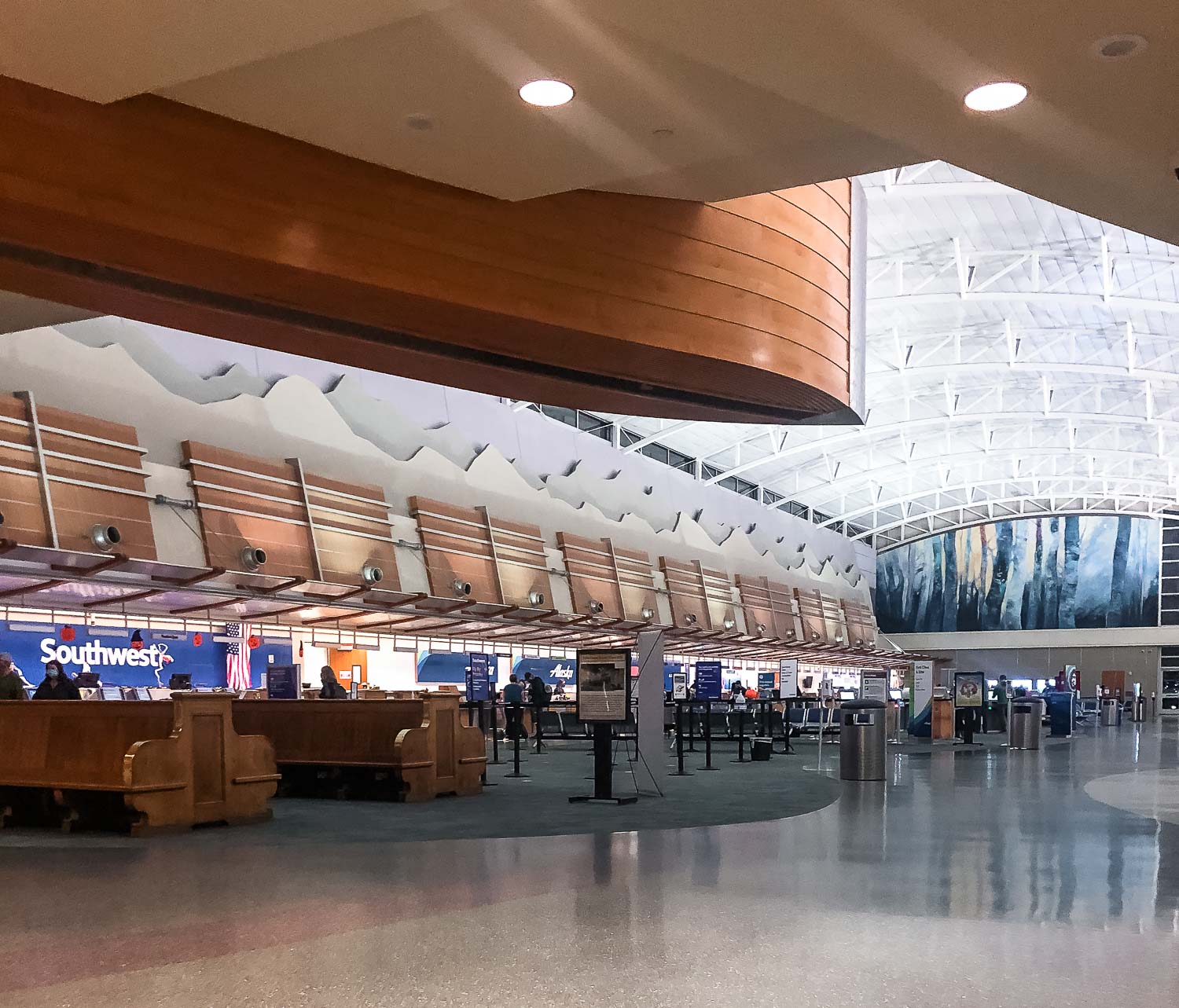 Shields
Masks that cover nose and mouth are mandatory in the airports and on the planes when flying domestically during the COVID-19 pandemic. You are allowed to take off your mask briefly while eating or drinking. The only other time you will be asked to take off your mask when presenting your passport or ID at the airport checkpoint. The airlines may legally deny you boarding an airplane or using their services in the future if you refuse to compline with these requirements.
Security Screening
Security screening has greatly improved. Not the last part in it plays the fact that fewer people fly domestically during the pandemic. While shorter lines let you get to your gate faster, the screening procedures have also simplified. At one point when I started taking sunscreen out of my backpack (despite a small size, this travel essential had triggered additional screening in the past), one of the officers informed me that according to a new procedure nothing needed to be taken out of the bags. It is recommended, however, to keep your food separately from all other items.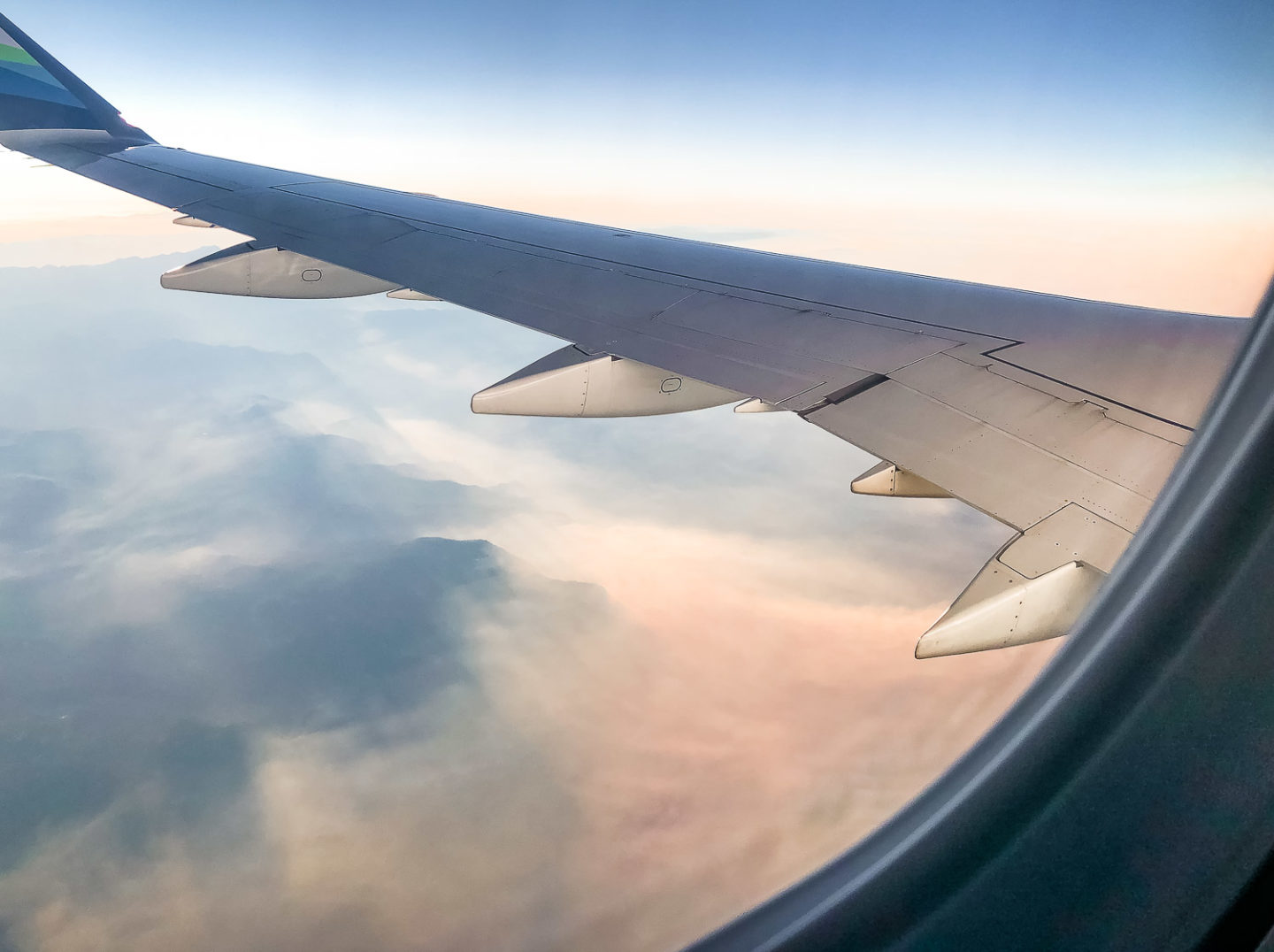 Boarding
With all the uncertainty and fear that COVID-19 has imposed on all of us, boarding on the domestic flights is the only area that has benefited from it. It has become more orderly and less chaotic. You won't see long lines in front of your gate any longer. Instead keep sitting where you are and waiting for the airport personnel to call the number of your row.
The travelers board by rows when flying domestically at this time. The boarding usually starts from the back rows in order to avoid unnecessary interactions and comply with social distancing rules. Some passengers, however, still rush and try to squeeze in front of you. So don't feel uncomfortable to remind them to keep social distances as much as possible.
In-flight
There have been some major changes aboard the airplane when flying domestically during the COVID-19 pandemic. First, the airlines try to spread out the passengers as much as possible. Second, in-flight services are limited. Flight attendants still offer beverages and pick up trash frequently. No complementary snacks or food to purchase, however, exist when flying domestically at this time. So, bring your own food especially if your flight is long. Additionally, the airline hostesses can ask you to put a mask over your mouth and nose if you haven't done it yet.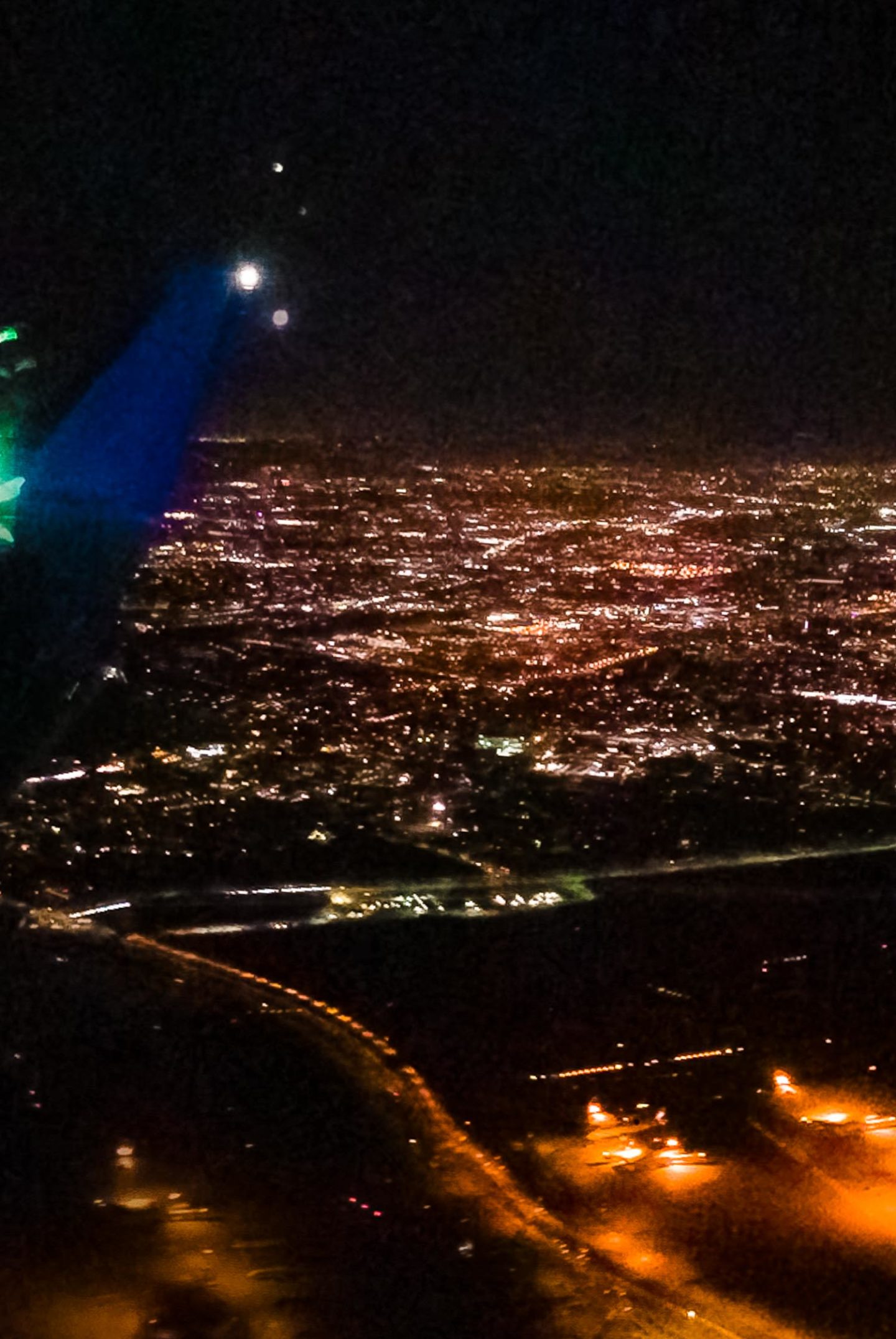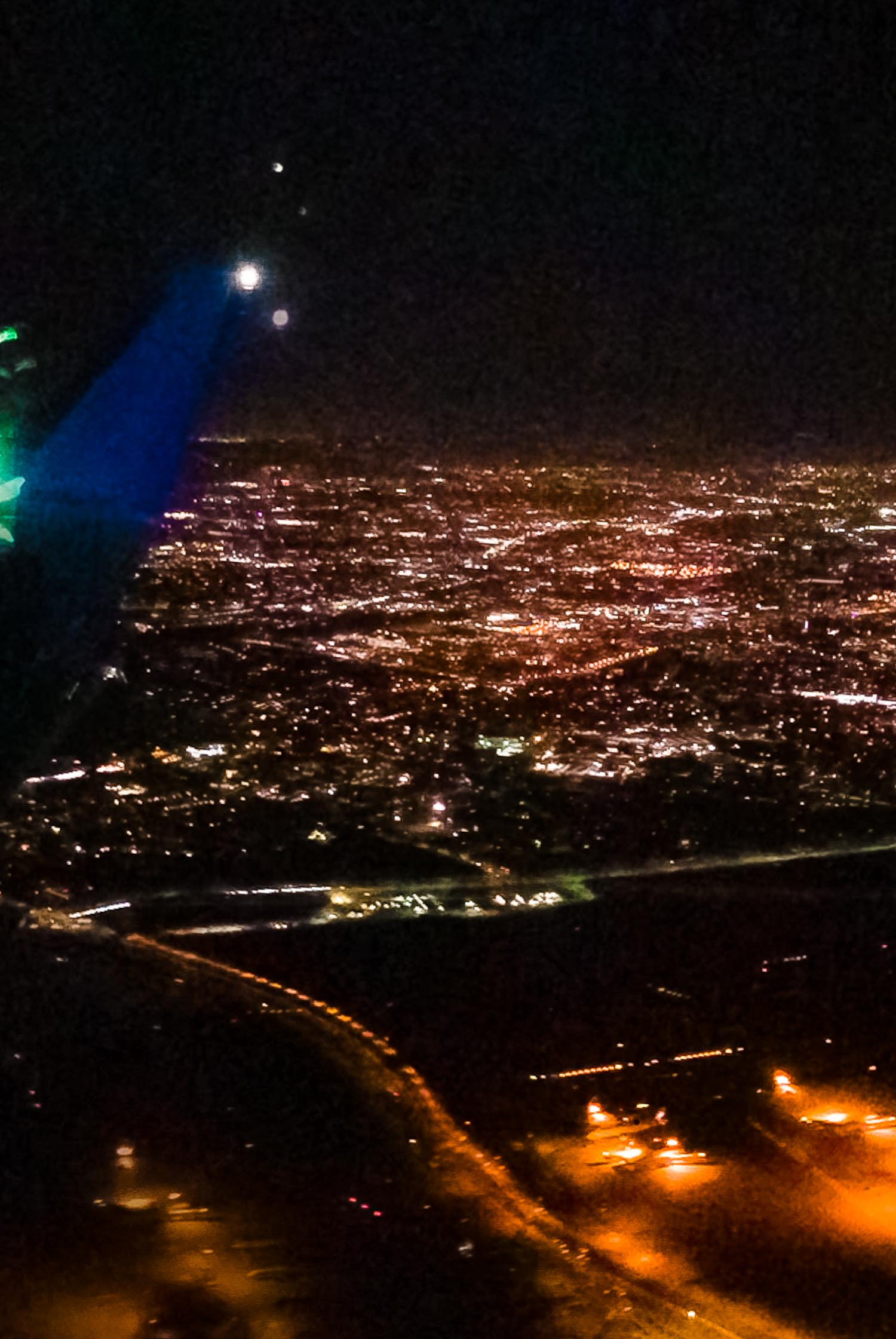 Flying Domestically during COVID-19: Final Thoughts
It did feel good to be back in the air. Flying domestically whether during the pandemic or not is a beautiful thing. The sun rising in the far and yet so close is a sight to behold. Bright lights illuminating streets and homes at night look like Christmas decorations from the top.
And yet, flying domestically and internationally during the COVID-19 pandemic is nowhere where it used to be. There are a lot you need to learn and take care of before boarding the airplane. Risk of getting sick still exists despite colossal efforts of the airlines to make your flying domestically experiences as pleasant as possible.
Thus, your part as a conscious traveler who complies with the new norms is as important as ever. Taking the precautionary measures and keeping social distancing is a way to make flying domestically safe again.