Fresh snow cracked under my feet as I passed by an old ranger station and advanced down a well-trodden path to gorgeous Jenny Lake in the heart of Grand Teton National Park. Mesmerizing, mysterious, and brimmed with outdoor activities, the Jenny Lake area is the ultimate destination to visit in the park.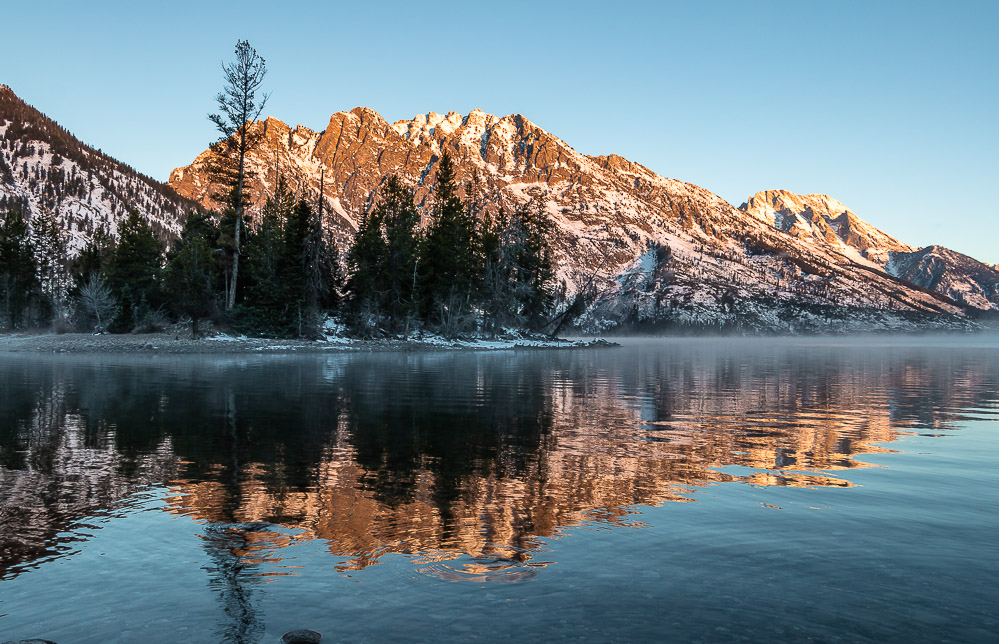 Grand Teton National Park Guide: Visiting Jenny Lake
Nestled at the foot of the Teton Range, Jenny Lake is one of the most visited areas in Grand Teton National Park. The place is big, enticing, and always inviting. The pristine location with incredible vistas of Teewinot Mountain, Mount St. John, and Cascade Canyon allures thousands of visitors every summer. Unable to resist the natural beauty of Grand Teton National Park's crown possession, the newly-arrival guests explore 1,191-acre Jenny Lake from both the ground and water.
The 256-foot deep lake was formed approximately 12,000 years ago by glaciers that carved Cascade Canyon and formed a terminal moraine. Water soon filled the deep abyss on the territory on present-day Grand Teton, giving birth to Jenny Lake.
It took centuries until humans noticed the stunning natural attraction. Today Jenny Lake never ceases to spoil the visitors of Grand Teton National Park with the panoramic views and a wide range of outdoor activities.
The area is divided into two zones. Calm and quiet on its north shore, Jenny Lake offers endless hiking and boating adventures. On top of the usual outdoor activities prevailing on the opposite side, South Jenny Lake shares its cultural heritage with the seasonal visitors of Grand Teton. This part of the lake houses most of the facilities, including a visitor center, a rustic ranger station, a campground, and docks.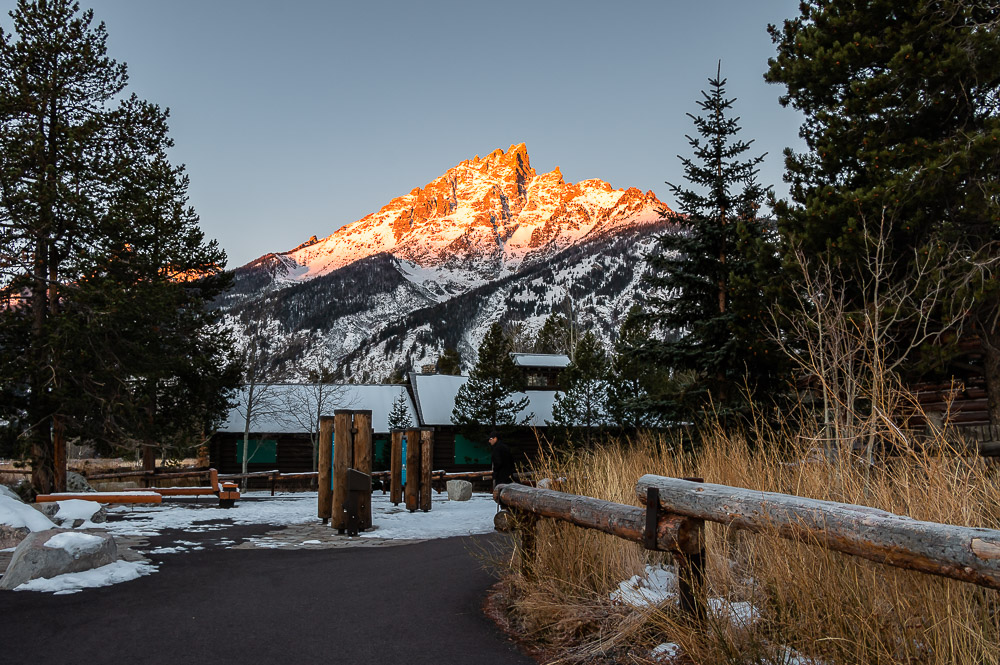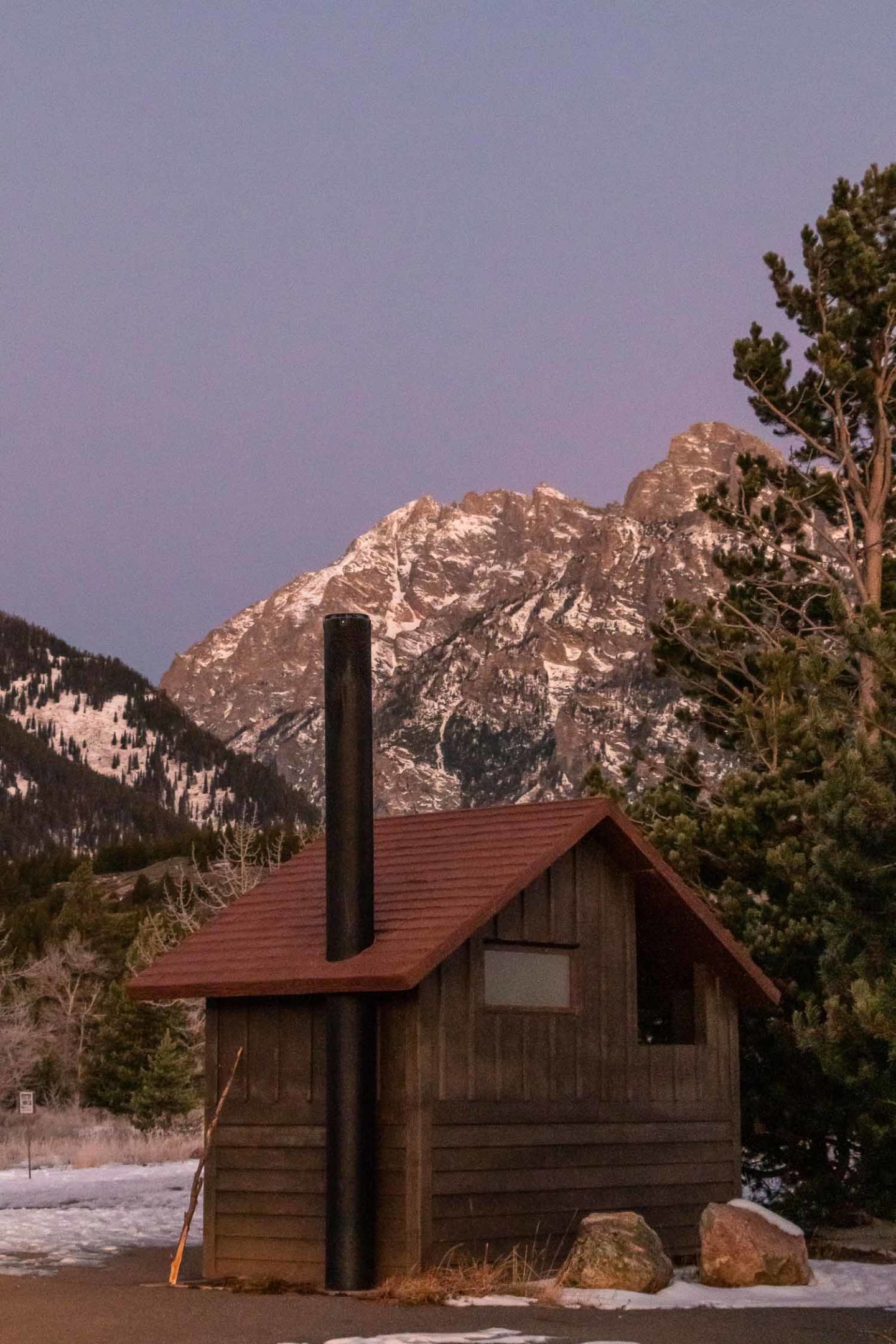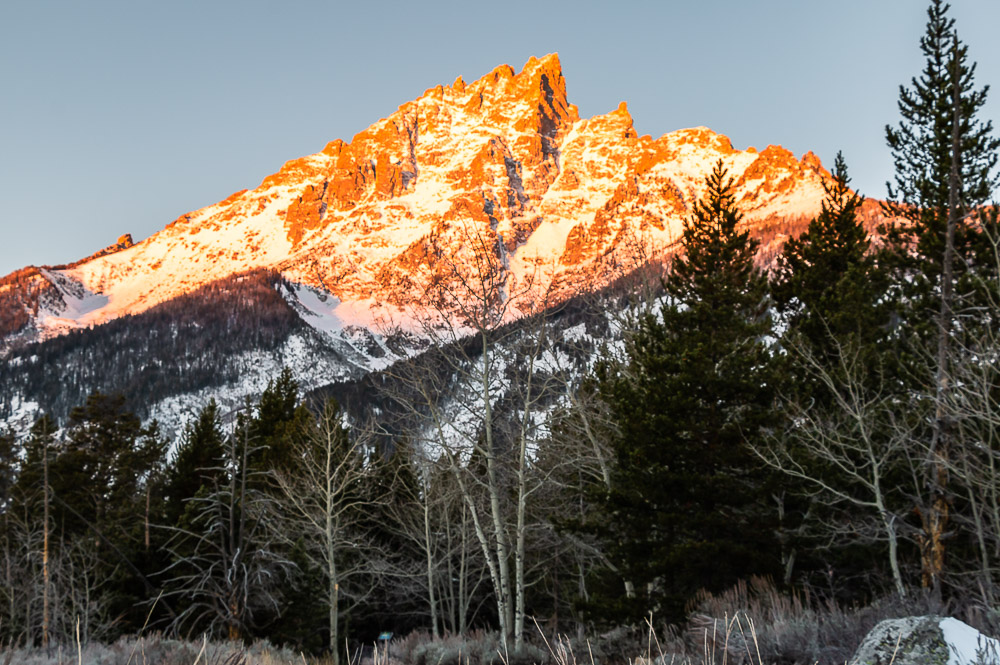 The Best Time to Visit Jenny Lake in Grand Teton
Grand Teton National Park is open all year round, allowing you to visit and witness how Jenny Lake transforms as the seasons change. The place enjoys deep green hues against the giant Grand Teton mountains in spring and summer. A pop of color adorns Jenny Lake in fall, simultaneously marking the decrease in number of people visiting Grand Teton National Park from now on.
Winter is always magical. During this time of the year, Jenny Lake transforms into a classic winter wonderland that Grand Teton is so proud of. Unquestionably, it's the best time to visit Jenny Lake without sharing it with the crowds of hikers and photographers.
On the other hand, visiting Jenny Lake and most of the other places in Grand Teton in winter can present some challenges. Covered with snow and ice, some roads in the park become inaccessible for cars from approximately November though May. The main roadways, Highway US 89/191 and Highway US 26/287, however, are plowed from Jackson to Flagg Ranch in Yellowstone National Park. They stay open for the outdoor enthusiasts visiting Jenny Lake and the other landmarks of Grand Teton in winter.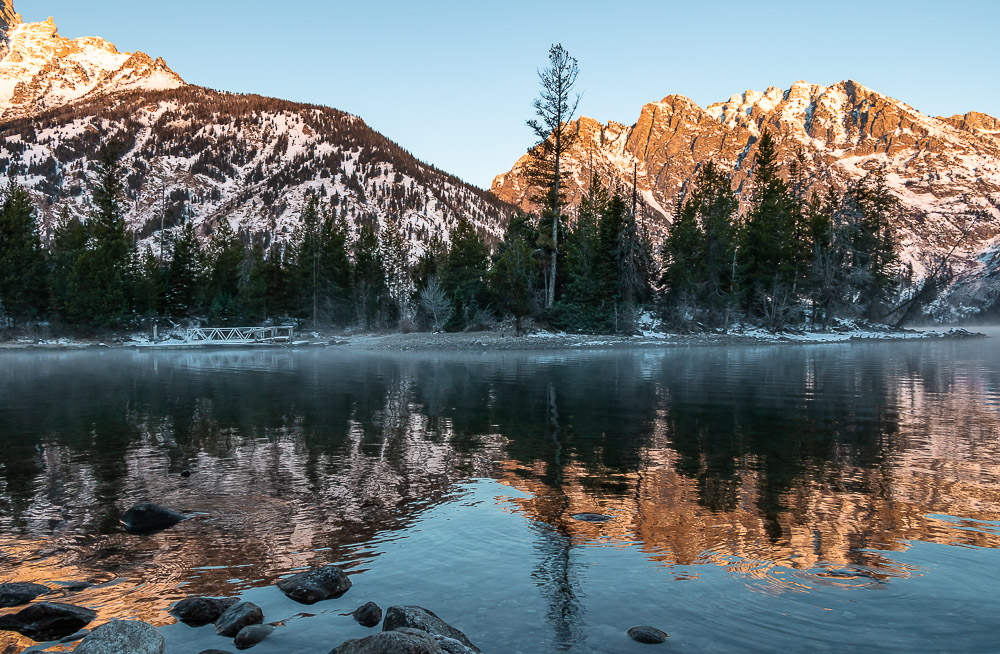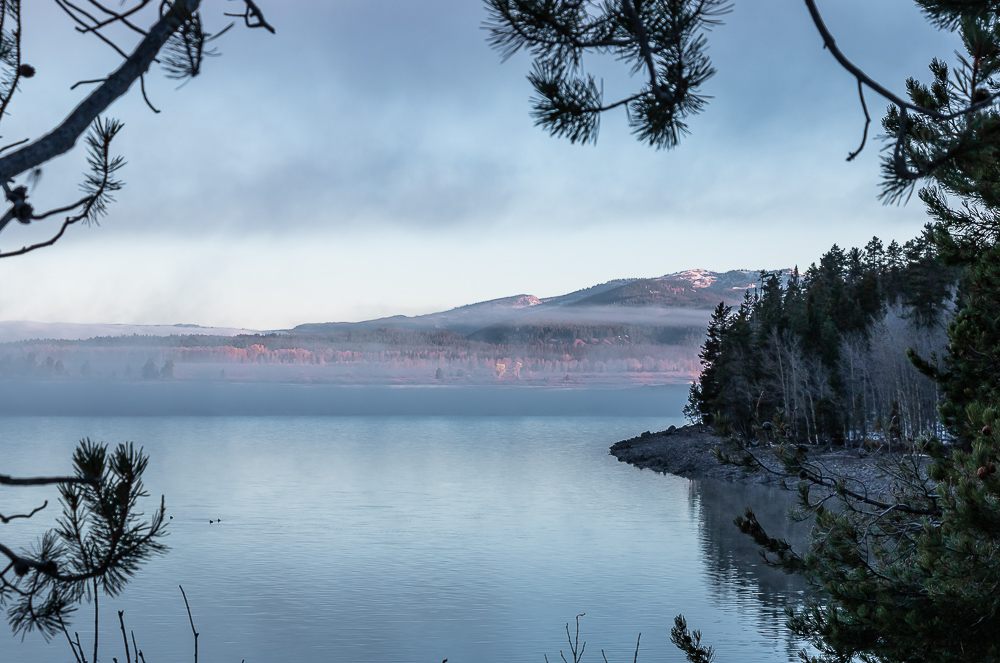 Most of the park's inner roads, though, get closed. With their closure, many of the places in Grand Teton, including some parts of Jenny Lake, become unreachable for the majority of the guests visiting the park during this season. The most adventurous outdoor explorers, however, switch from a four-wheeled transport to snowshoe, ski, or snowmobile and continue enjoying the astounding views of Grand Teton and particularly Jenny Lake in a winter wonderland.
Important travel tip when visiting Jenny Lake in Grand Teton in the winter season
The roads in the park can be slippery due to accumulation of snow and ice. So, be sure to drive slowly and watch out for animals lingering near the main routes.
Getting to Jenny Lake in Grand Teton National Park
Occupying the central place in Grand Teton National Park, Jenny Lake is a short drive away from the quintessential town of Jackson. The city sits about 20 miles away from South Jenny Lake Junction. In terms of time, it takes approximately 30 to 40 minutes traversing along the main roads of Grand Teton to visit Jenny Lake.
Upon arrival, park in a small lot near the visitor center and explore the area on foot or boat across the lake. Visiting Jenny Lake in summer, though, can be irritating as in peak season the parking lots in Grand Teton National Park are almost always busy. You can park next to the right-side curb, but be sure to move your car completely off the road.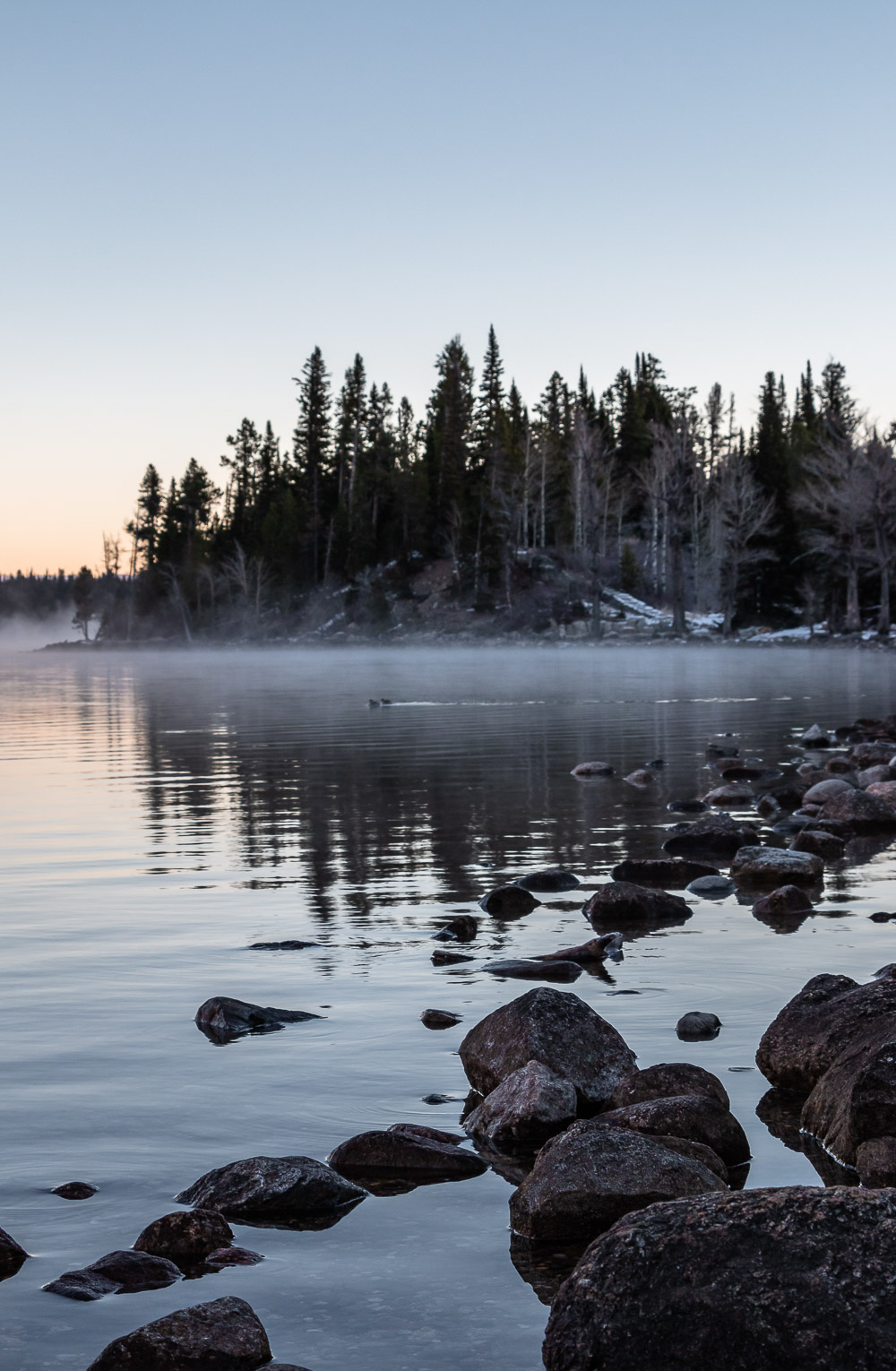 Entrance Fee to Jenny Lake in Grand Teton
Jenny Lake is the ultimate travel destination in Grand Teton National Park. And like any place in a national park, you must pay before having the privilege of visiting it. A 7-day Grand Teton National Park pass costs $35. Entrance fee for bikers or hikers is $20. Motorcyclists can visit Grand Teton and drive to its stunning Jenny Lake for $30. Annual Grand Teton passes are also available. Pay $70 and enjoy the park's natural wonders, including Jenny Lake, any time of the year.
If you are frequent at the U.S. national parks, America the Beautiful Pass is the best option for you. It allows to visit Jenny Lake and other highlights of Grand Teton along with all other national parks in the country. The pass costs $80 and is valid for one year.
Things to Do when Visiting Jenny Lake
Surrounded by incredible natural wonders, Jenny Lake guarantees quality time and plenty of activities for all guests visiting Grand Teton National Park. Whether it's hiking that exhausts, but makes your feet happy or boating across the lake, the area exceeds all your expectations. Jenny Lake fulfills your thirst for outdoor adventures, landscape photography, and Grand Teton National Park's history to the best of its ability to say the least. Here is what you can do when visiting the Jenny Lake area.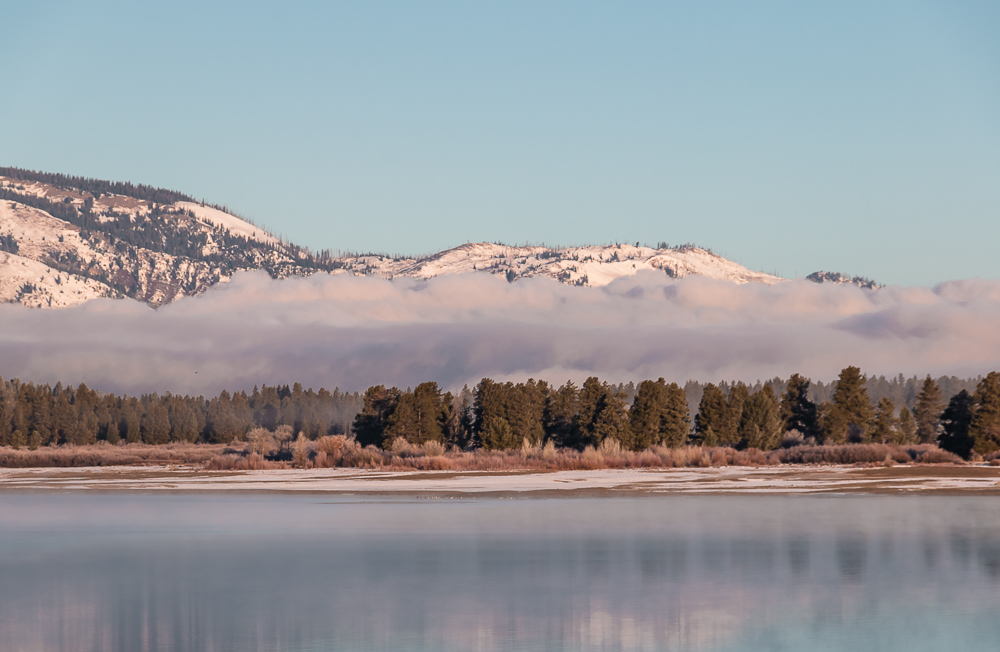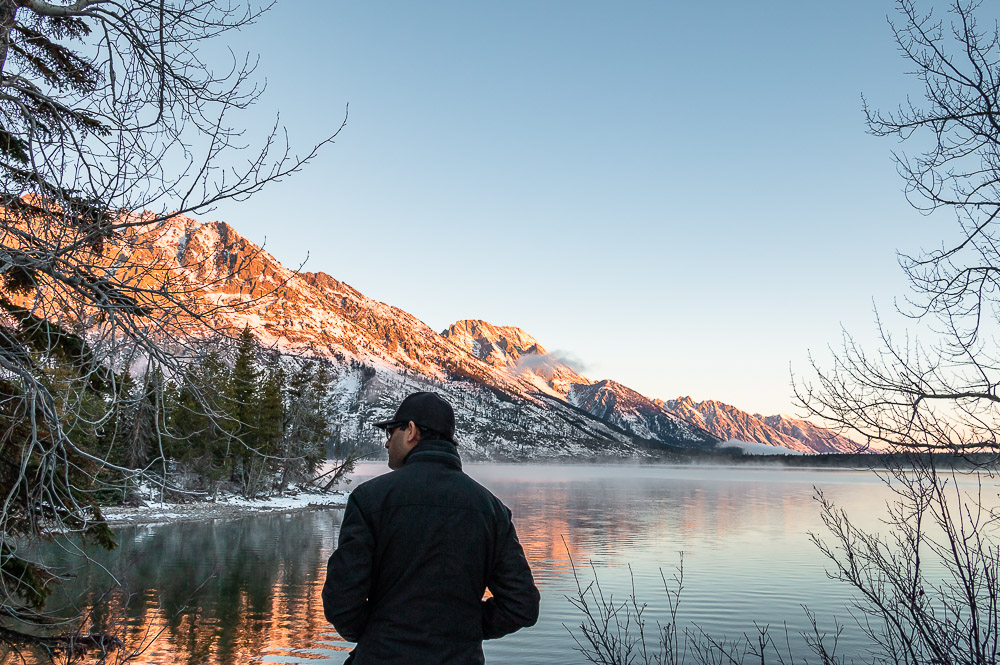 Hikes
Boasting some of the picturesque trails in Grand Teton, Jenny Lake allures hikers of all ages and activity levels. Several popular trails start at the south shore and loop the lake, rewarding the persistent visitors with the scenic vistas. Occasionally, Grand Teton's wild animals join the hikers visiting Jenny Lake, presenting incredible photo opportunities the latter can't miss.
You can take it easy and stay close to the lake while walking up a trail for a mile or so before returning back. For longer adventures and the most scenic views, loop entire Jenny Lake and visit Hidden Falls and Inspiration Point, two attractions you must see in Grand Teton. If enjoying different views and exploring other natural wonders in the park sounds interesting, hit some hiking trails near Cascade Canyon.
Jenny Lake also takes care of long-distance hikers. The area houses a few trailheads for longer routes such as Lake Solitude Trail and Hurricane Pass. Presenting a lot more challenges, these trails suit best those visitors of the Jenny Lake area that aim for different vistas and attractions in Grand Teton National Park.
Hidden Falls and Inspiration Point Hikes
For those who are satisfied with their immediate surrounding, though, the park's central landmark invites to explore its popular Hidden Falls and Inspiration Point. Both places are relatively easy to reach. Hiking trails that lead to them loop Jenny Lake and can be entered from either end of it. To put numbers here for greater clarity, Hidden Falls is a 5-mile round-trip trail. The Inspiration Point trail runs around Jenny Lake for 6 miles.
If you are pressed by time, but don't want to skip these natural attractions in Grand Teton, consider visiting shuttle dock in the South Jenny Lake area. For a small fee, a shuttle boat will take you across the lake. This will shorten your hike more than in half. From the west boat dock, Hidden Falls is 1/2 mile and Inspiration Point is 1 mile away.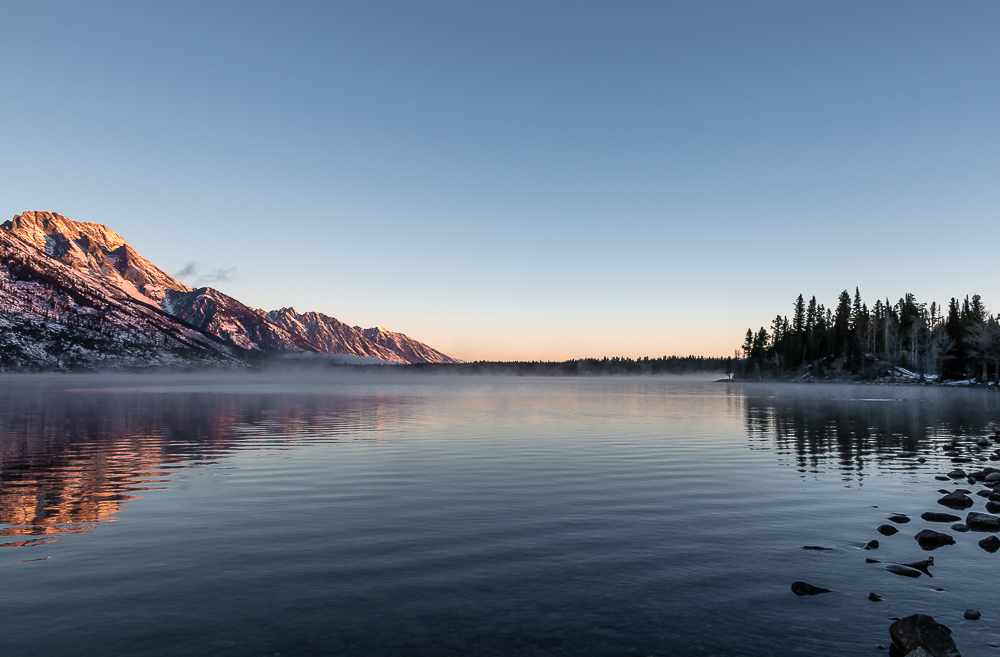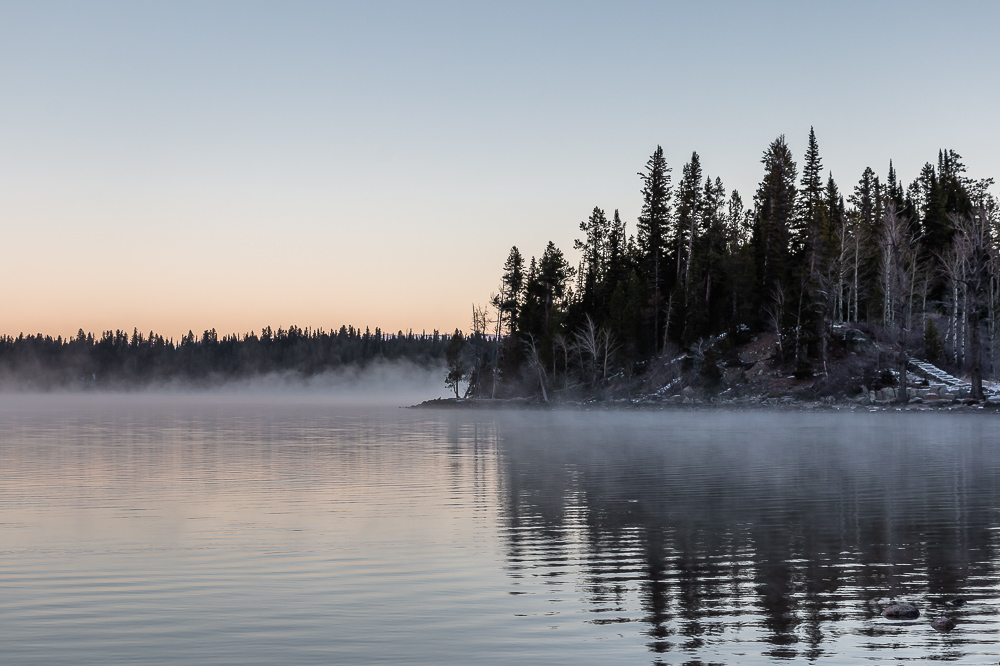 Shuttle Boat Rides Across Jenny Lake
When visiting Jenny Lake, you can skip hiking altogether and instead enjoy the refreshing water and the stunning views from a boat. Easy, breathy, and quite impressive. The shuttle boat across Jenny Lake runs every 10-15 minutes throughout the day. The shuttles operate on a first-come, first-served basis, no prior reservations are accepted.
Prices for the boat rides range from $8 to $18. One-way trips and child tickets are cheaper. Round-trip options are also available. You can purchase your ticket on the East Boat Dock. If you catch the boat after visiting the West Jenny Lake area, pay for your ride upon arrival at the East Dock.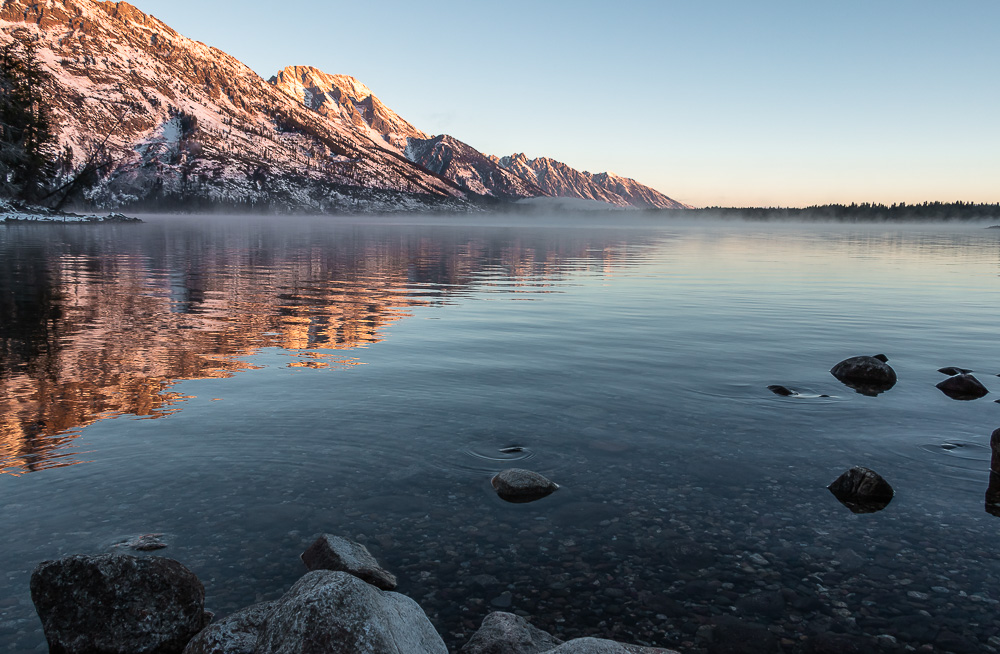 Boating and Floating at Jenny Lake
Don't feel like joining the crowds and prefer your own type of water transportation? Jenny Lake is one of two lakes (Jackson Lake is the second) in Grand Teton where motorboat access is allowed. Your craft, however, should be propelled by a motor of no more than 10 horsepower.
To enjoy the soothing waters of the lake from your own boat, you also need to get a park boat permit. All motorized and non-motorized boats, including stand-up paddleboards, must comply with this regulation. Inflatable crafts less than 10 feet long don't fall under this directive, though.
You can obtain your Jenny Lake boat permit at the visitor centers in Moose or Colter Bay or at the Jenny Lake Visitor Center. The price for motorized boats is $40. Non-motorized crafts, including canoes, kayaks, drift boats, and stand-up paddleboards, can cross the lake for $12.
Those who prefer to travel to Grand Teton National Park prepared can bring their own boats. Renting a canoe or kayak at Jenny Lake is a solution for the outdoor enthusiasts, visiting the area with a minimal load.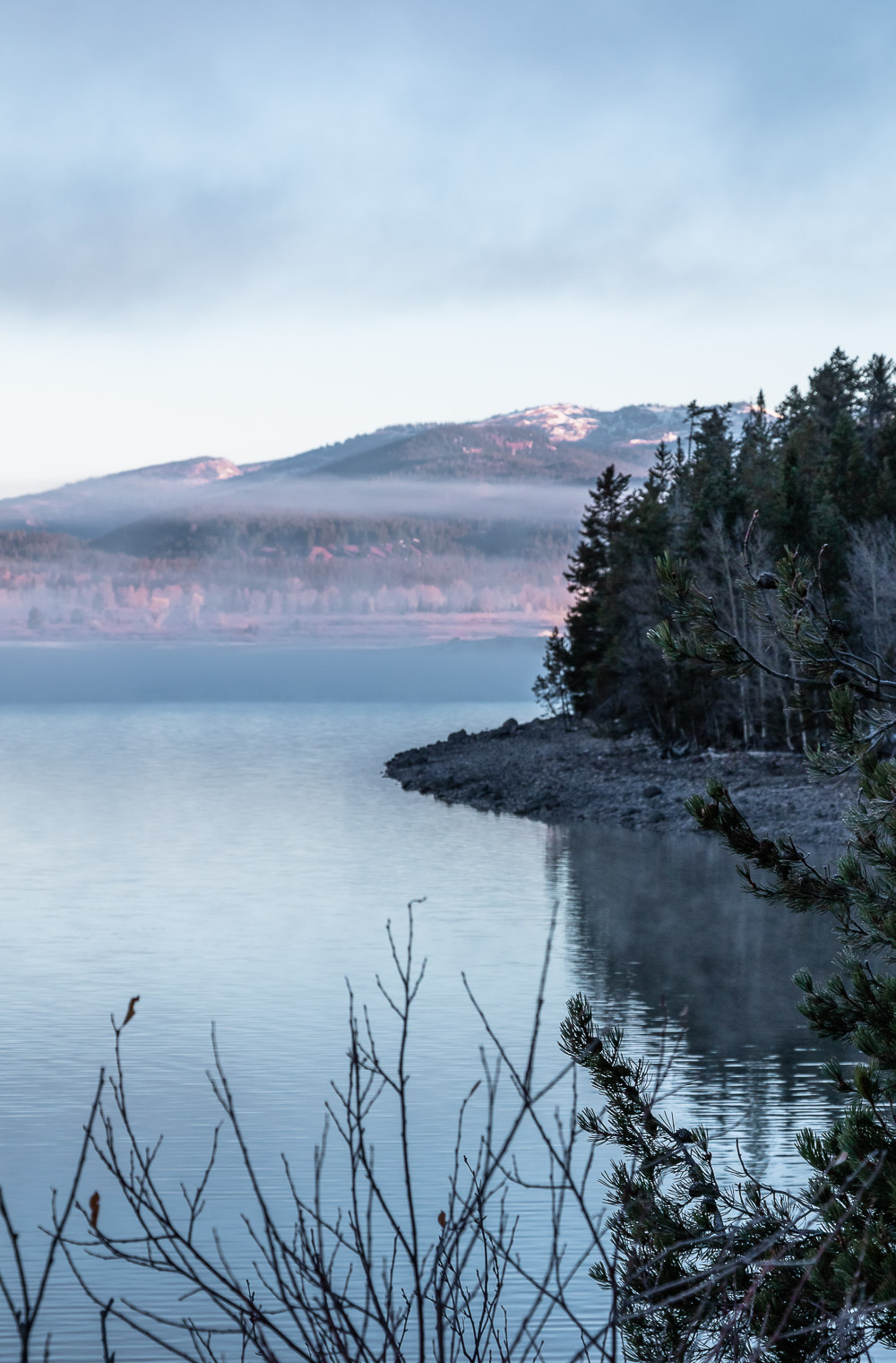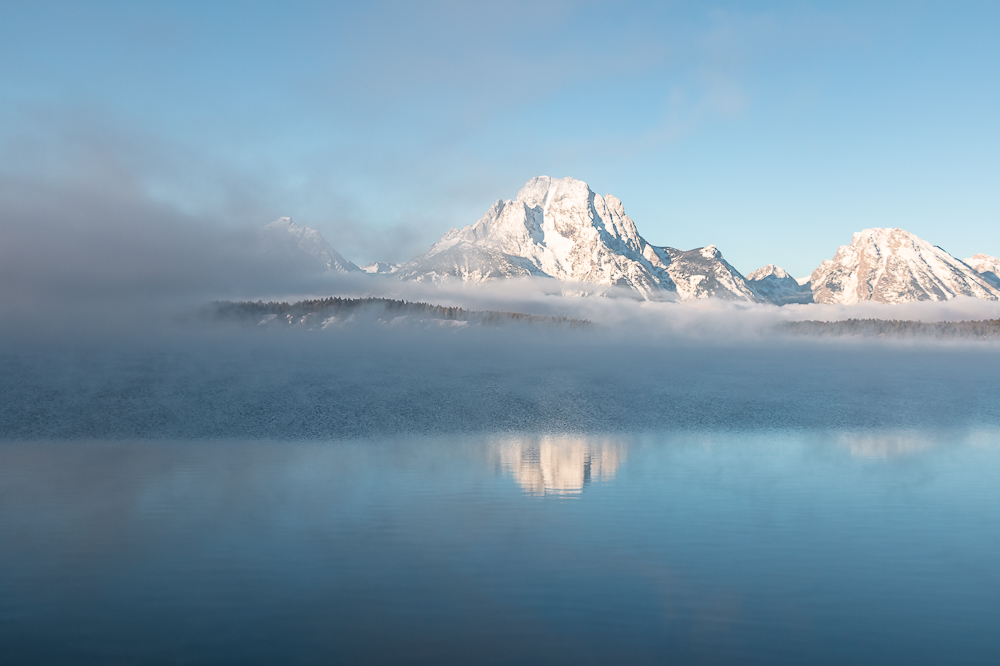 Jenny Lake Scenic Drive
Visiting Jenny Lake in Grand Teton can be a long or short excursion, depending on your time and preferences. In fact, to admire the astounding surrounding and see most of the lake, you don't even need to get out of the car. Roll your windows down and keep moving along the Jenny Lake Scenic Drive while taking in the panoramic views.
Start your mini road trip near North Jenny Lake Junction and drive west tower the Grand Teton mountains. Here, turn south onto the one-way scenic drive. Eventually, the Jenny Lake Drive takes you back to the Teton Park Road just north of South Jenny Lake. The 3-mile route is open from late spring until late fall. It takes approximately 20-30 minutes to complete the whole trip.
Visit Jenny Lake Visitor Center in Grand Teton National Park
After driving around the lake, stop by at the Jenny Lake Visitor Center. Finding its home inside the historic Harrison Crandall Studio, the place serves as an art gallery and museum. Such devotion to the visual art certainly didn't come from nowhere. It started with the renowned photographer itself. Crandall, the first official photographer of Grand Teton set up his studio on the shore of Jenny Lake in the late 1920s.
In 2019, the original building went through renovation. Apart from art gallery and museum, the center boasts a bookstore operated by Grand Teton Association.
The place is open daily from late spring through mid-fall. It extends its operating hours during the summers season, the busiest time at Jenny Lake and Grand Teton itself.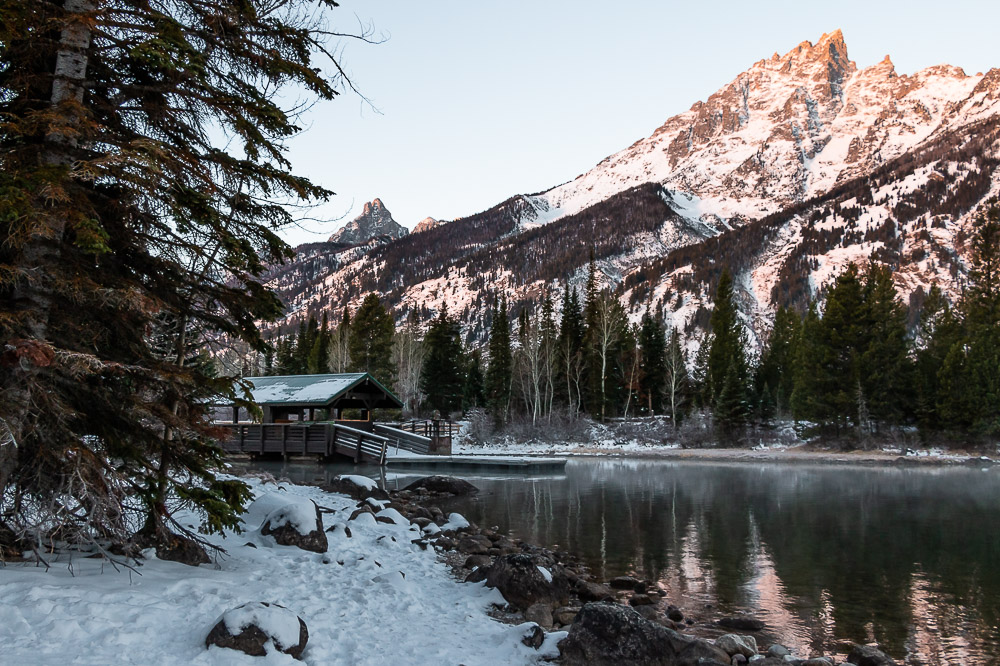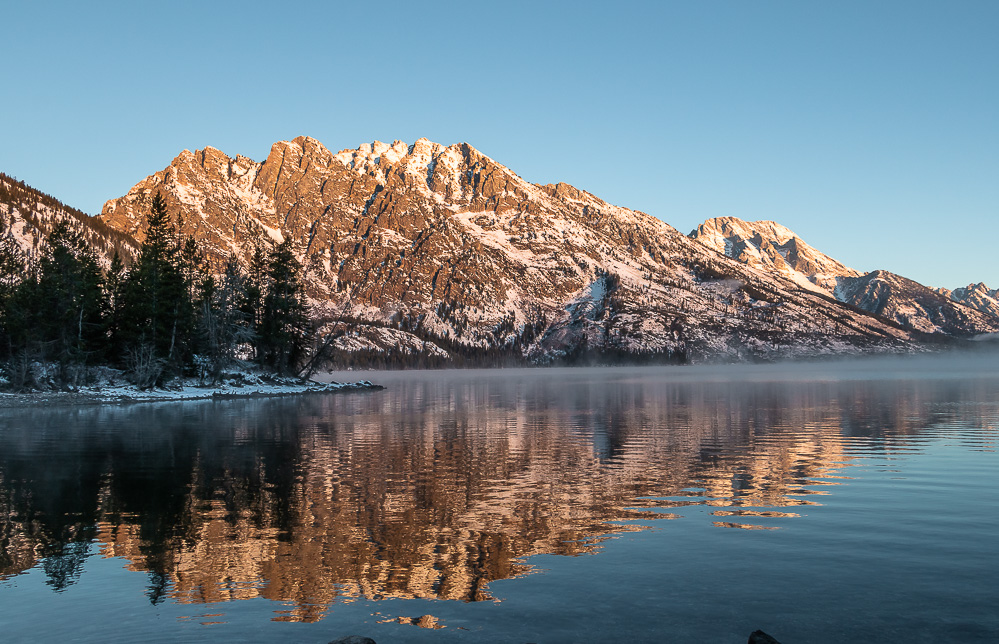 Jenny Lake Ranger Station
For any questions, climbing advices, or just a chat with a ranger, head over to the Jenny Lake Ranger Station. Set inside another historic building near the visitor center, the place also issues boat permits and backcountry camping permits. The Jenny Lake Ranger Station accepts only cash. So, be sure to stop at your bank or ATM before venturing into the wilderness.
Ice Fishing in Winter
While the summer season enriches your visit to Jenny Lake with gentle waves and kayaking sessions, winter puts a temporary holt on all of these. The lake freezes over during the colder months, limiting your activities to ice fishing. Thus, switch to a fishing rod, prepare to endure Jenny Lake's gusty winds, and fish away in a Grand Teton's winter wonderland.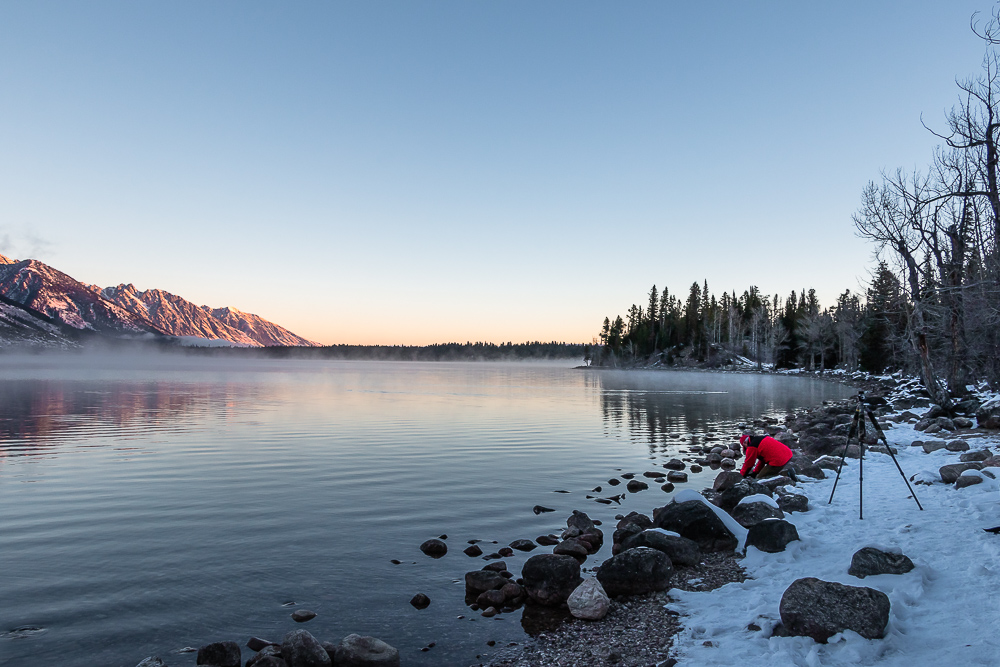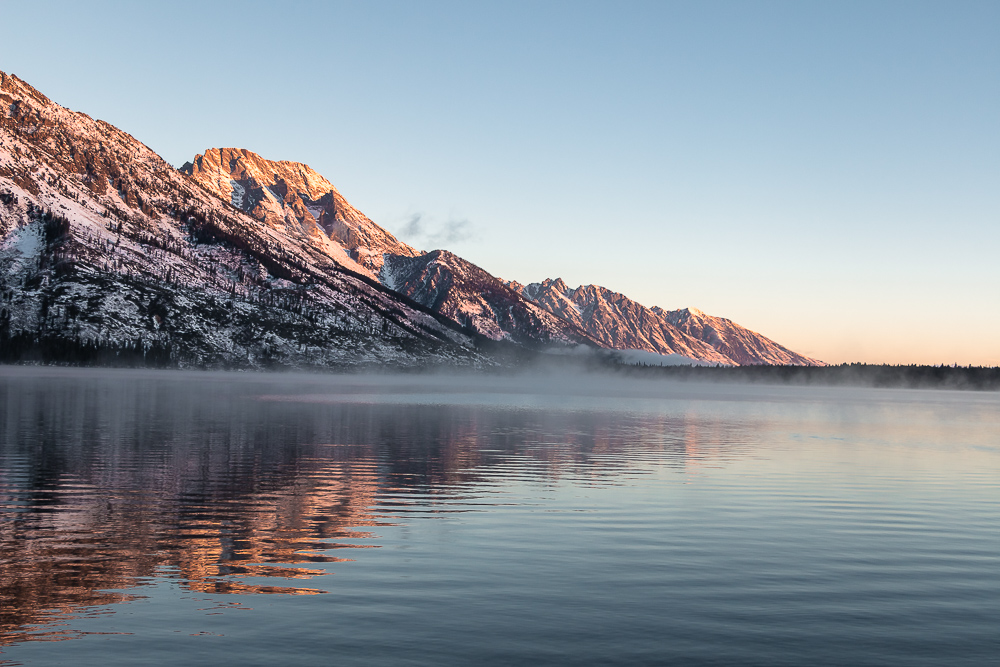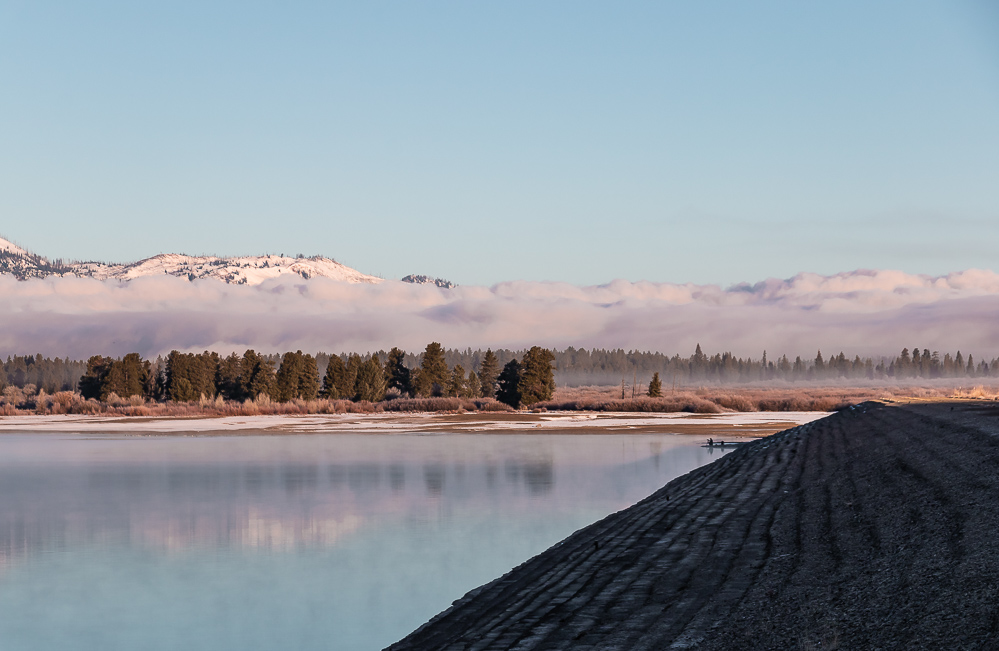 Photography at Jenny Lake
Photography is my favorite things to do when visiting Jenny Lake. Gazing at pink sky through a viewfinder proved to be worth waking up before dawn. You can't never shot enough of misty fog lingering just above lake surface. A few minutes lates, the sun clears the sky and illuminates the peaks of the giant mountains in the background, giving different perspectives of the Jenny Lake's surroundings.
Sunset paints the sky in different colors and gives you a few more reasons to visit Jenny Lake with your camera and tripod. The place can be crowded at this time of the day, so be sure to arrive early to secure the best spot.
While a pop of color adds depth and improves the quality of your Grand Teton's photography, Jenny Lakes's stunning reflection photos allure shutterbugs any time of the day. Motionless at one point and moody at another, the large water body eagerly mirrors the still giants, unveiling secrets behind unity and coexistence of two different natural wonders.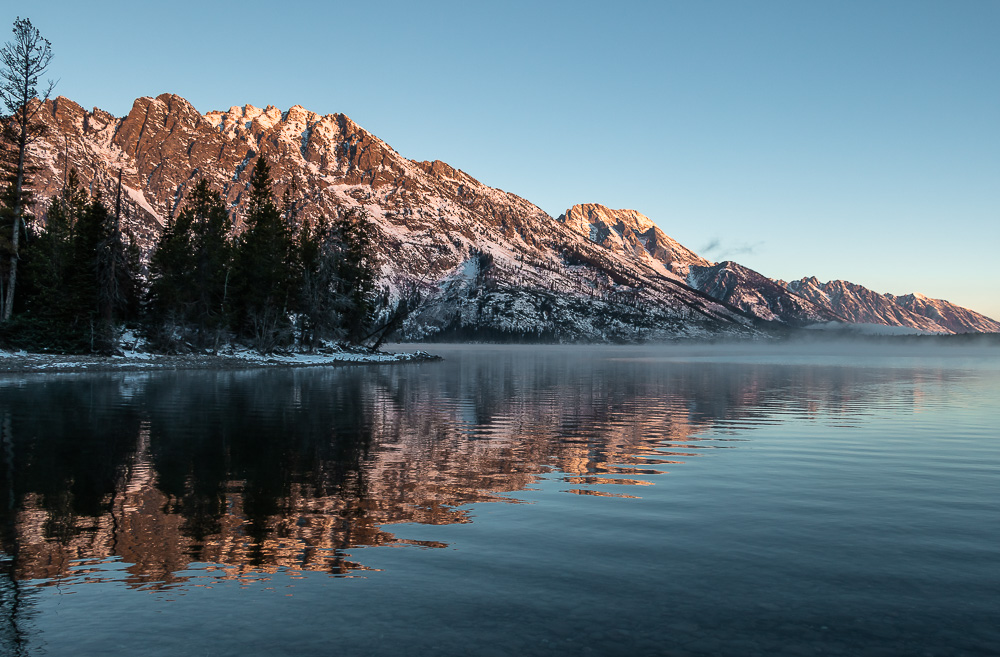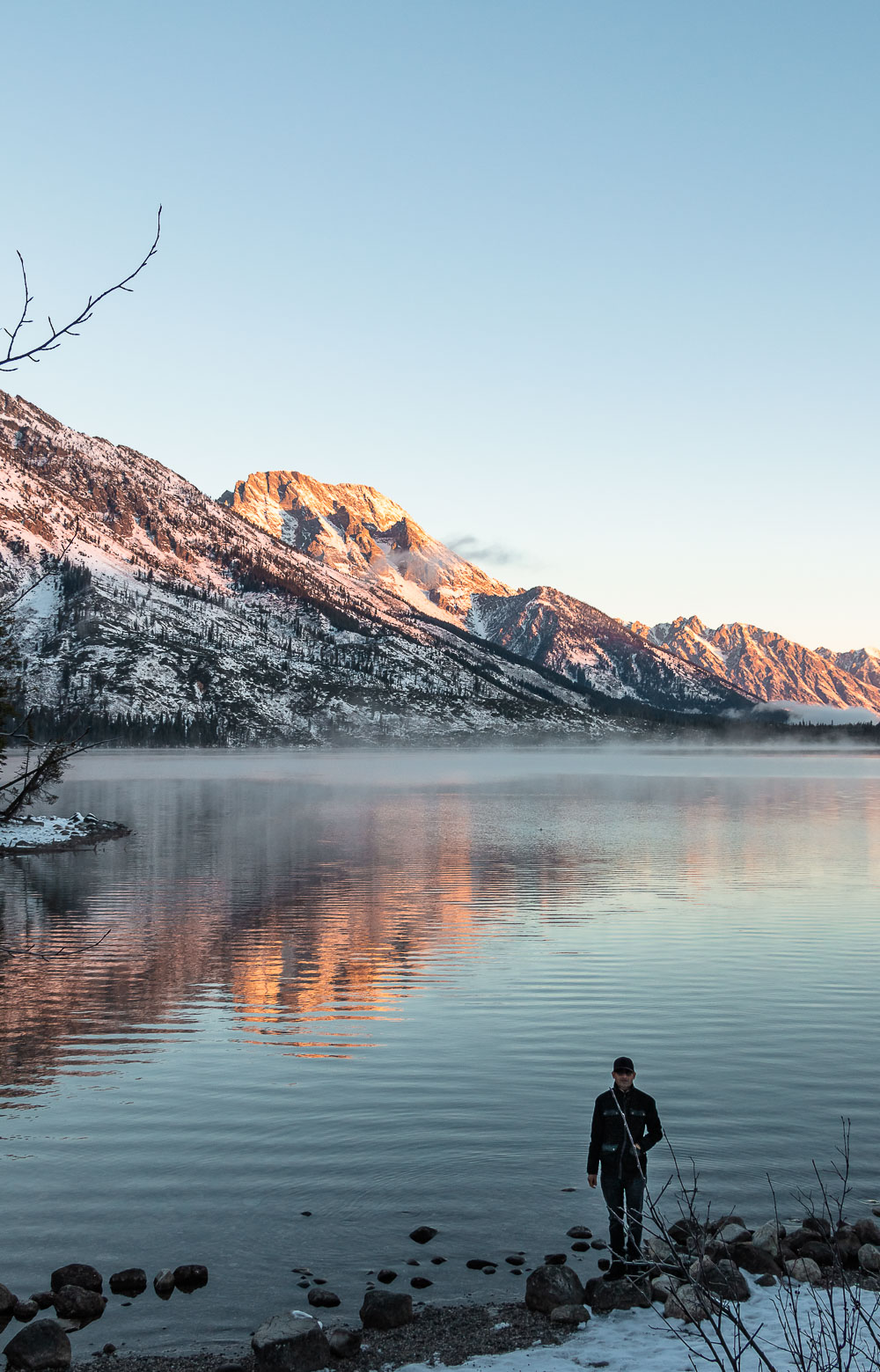 If you get deeper into the woods surrounding Jenny Lake, you might be lucky to spot and capture images of some of the wild locals of Grand Teton National Park. Respect their privacy, though, and never get too close while photographing the animals. The wild dwellers don't hire you to take their portraits. Your intrusion can disturb them. Instead, invest in a zoom lens and always photograph the wildlife at a safe distance.    
Grand Teton National Park and Jenny Lake Tours
Where to Stay when Visiting Jenny Lake in Grand Teton
Depending on the time of your visit, you can stay right on Jenny Lake's shore or outside Grand Teton National Park. Although the park is open all year round, its facilities, including lodges and campgrounds, operate on a seasonal basis. So, be sure to check the dates and open statutes before your big adventure at Jenny Lake in Grand Teton.
Jenny Lake Lodge
Jenny Lake Lodge is the best place to base yourself for those who want to soak up the stunning environment and breath alpine air the moment they open their eyes. The rustic lodge offers comfort and convenient with a hint of luxury. Its 37 adjoining cabins provide enough solitude and seclusion to feel like you have the whole place to yourself. Jenny Lake Lodge is open from early May through early October. The reservations, however, are accepted all year round.
Jenny Lake Campground
For raw experiences in Grand Teton National Park, get a permit to pitch a tent at the Jenny Lake Campground. This small (only 59 sites) place is set near the east shore of the lake. Each site accommodates maximum two tents, one vehicle, and 6 guests for up to 7 nights. No trailer, campers, or generators are allowed on the ground.
This experience is certainly for the strongest and most devoted nature lovers. The biggest advantage of visiting and staying at the Jenny Lake Campground, however, lies nearby. Stunning views of Teewinot Mountain, Cascade Canyon, and Mount St. John open up literality from the entrance to your tent.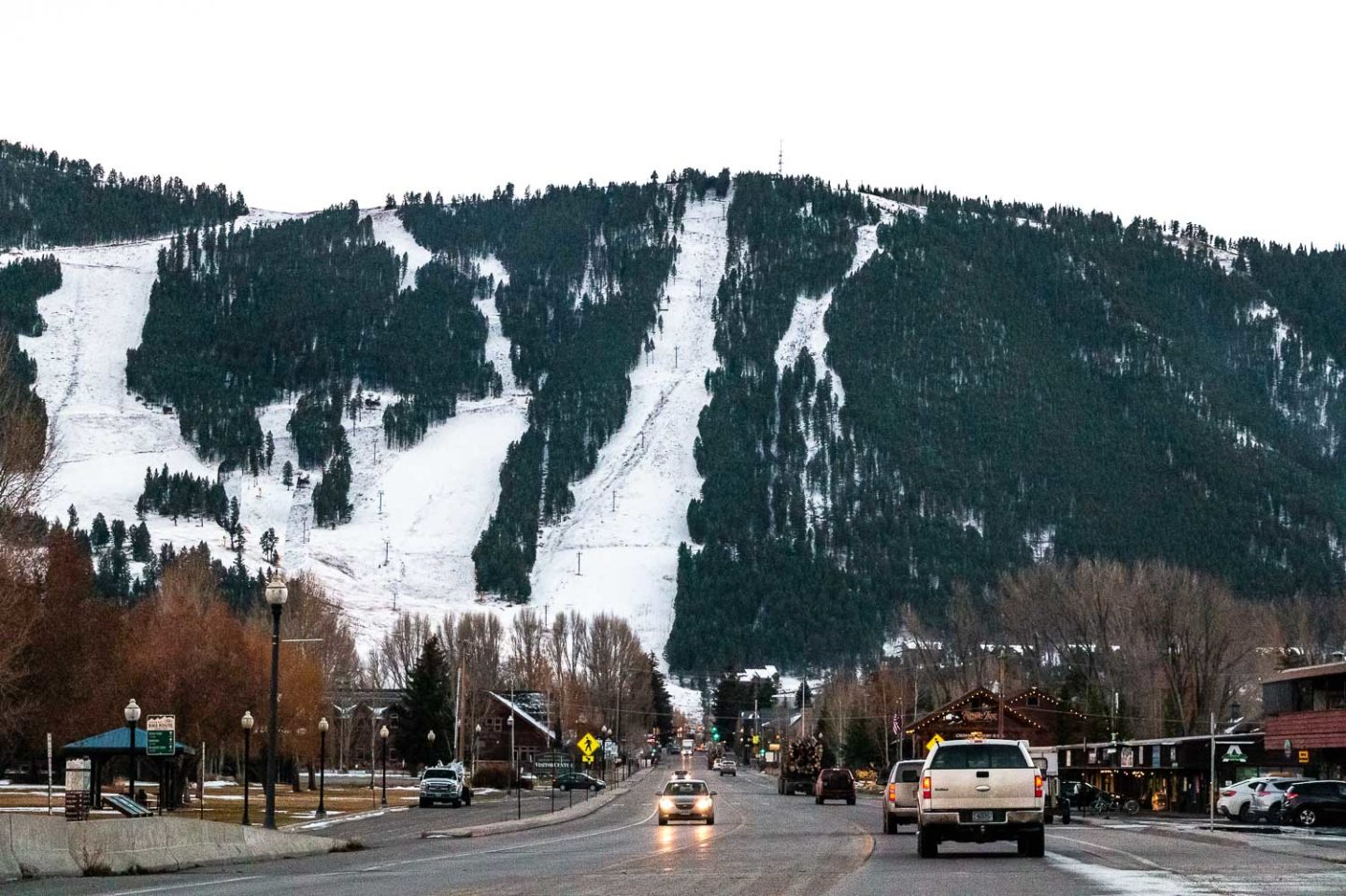 Jackson and Teton Village
Visiting Jenny Lake in Grand Teton in the winter season brings a whole new experience. Staying in the area during this time, however, looses its attraction, and first of all, it's not allowed. For that reason, choose a place that speaks to your heart among many accommodation options in Jackson and Teton Village. From affordable hotels to luxury resorts, these places can suit all travel budgets. Use any hotel booking sites or book directly with a hotel and enjoy your new home away from home just 15-20 miles (30-40 minutes) away from the Jenny Lake South Junction.
Safety Around Animals when Visiting Jenny Lake
Jenny Lake is home to a wide range of Grand Teton National Park's wild animals. You can encounter moose and deer grazing near the shore. On some occasions, black and grizzly bears join you for a hike to the prominent sites around Jenny Lake. The wildlife sticks mostly to the woods. Yet, from time to time, the animals don't shy away from the developed areas of Jenny Lake.
Seeing a wild animal in its natural habitat is one of the most unique experiences ever. However, as the excitement overtakes you, don't forget about the safety. The wild animals are called wild for a reason. When visiting Jenny Lake or any other areas of Grand Teton National Park, it's advised to never approach the animals and keep a safe distance. Don't get closer than 100 yards to bears and wolves. 25 yards is a reasonable distance between you and moose, deer, and other large animals.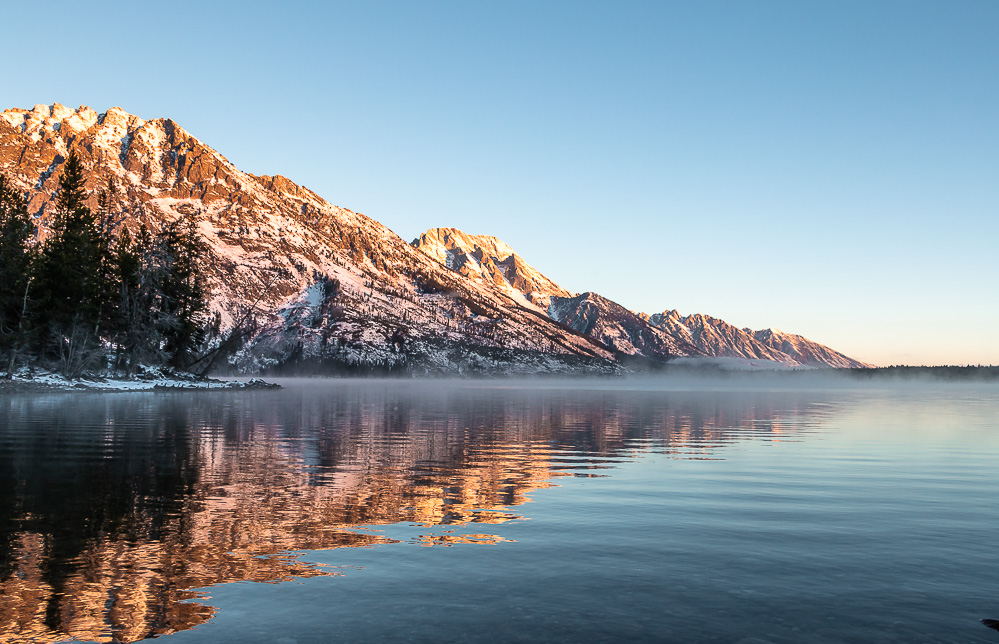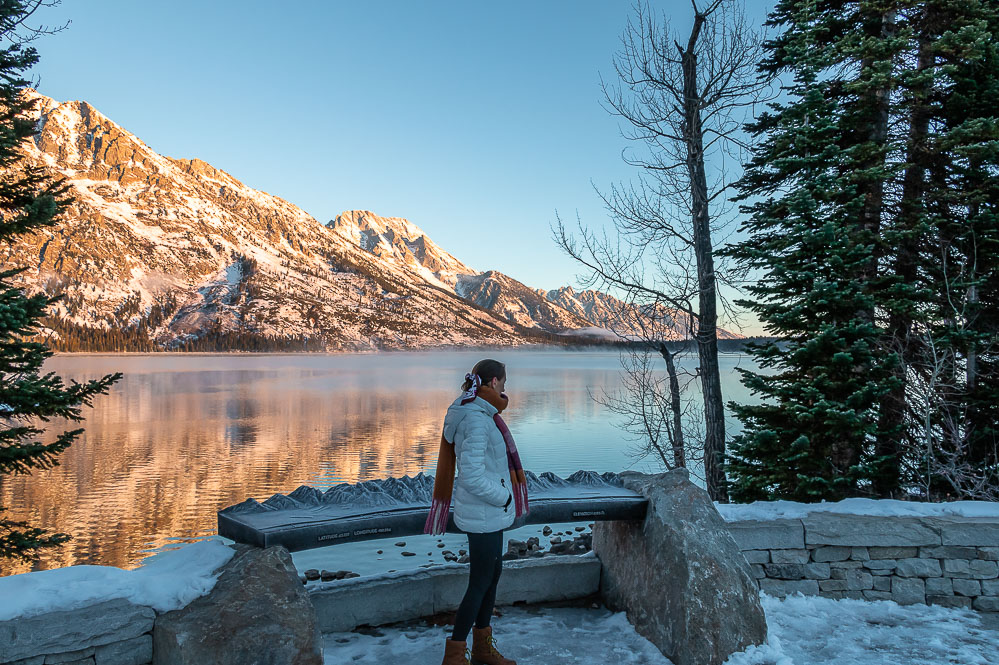 Interesting Facts About Jenny Lake
Jenny Lake is the first recreation area in Grand Teton National Park. It has been alluring the visitors since the early 1900s, offering ample opportunities for hiking, boating, and photography.
Up to this day, the historic buildings at Jenny Lake remind of the bygone era. In fact, in 1998, many of the old structures in the South Jenny Lake area were added to the National Register of Historic Places as the Jenny Lake Ranger Station Historic District.
The name "Jenny Lake" dates back to the Hayden Expedition of 1872. The place was named in honor of Jenny Leigh, Shoshone Indian wife of Richard "Beaver Dick". The women took part in the expedition and contributed to the study and development of the area.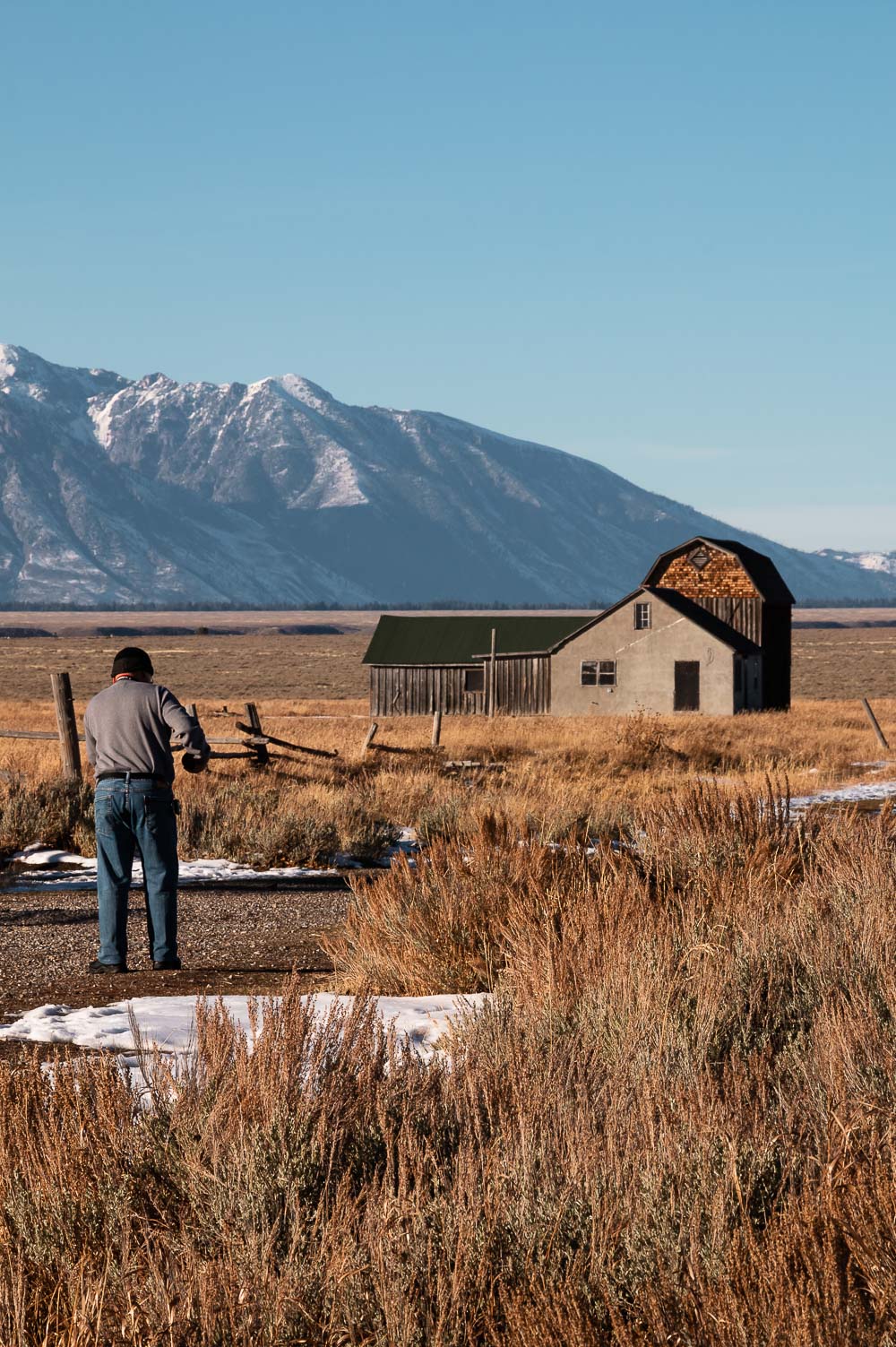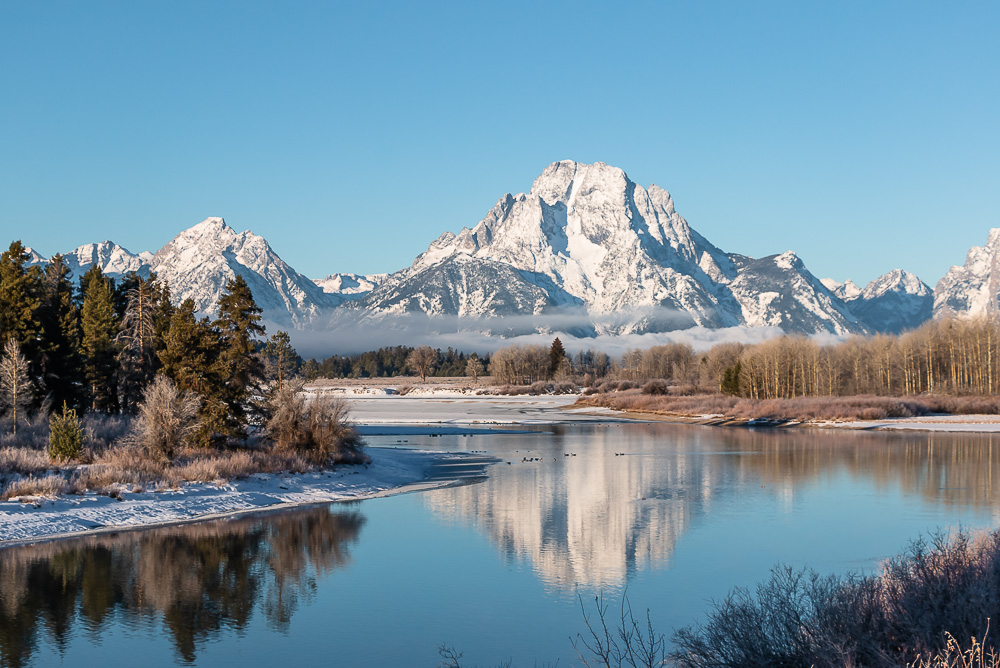 Places to Visit Near Jenny Lake
Grand Teton National Park boasts a myriad of other gorgeous places to visit during your trip to Jenny Lake. Whether you search for different photographic perspectives or better opportunities to encounter the abundant wildlife of the park, be sure to check out these destinations.
Blacktail Ponds. The Blacktail Ponds area is known for its diverse terrain that houses a wide variety of Grand Teton's feathered and four-legged dwellers.
Oxbow Bend. All photographers should add Oxbow Bend, an iconic overlook in Grand Teton, to their itineraries when visiting Jenny Lake. Located a little bit over a mile east of the Jackson Lake Junction on Highway 89, the epic vantage point ensures some of the best reflection photos in the area.
Snake River Overlook. The famous Snake River Overlook is by far the most popular place in the park. Photographers of all walks of life flock to the overlook in attempt to recreate the iconic image of the Snake River, taken by Ansel Adams in 1942.
Mormon Row. The Mormon Row Historic District keeps human history of Grand Teton National Park alive while housing the most photographed barns in the United States.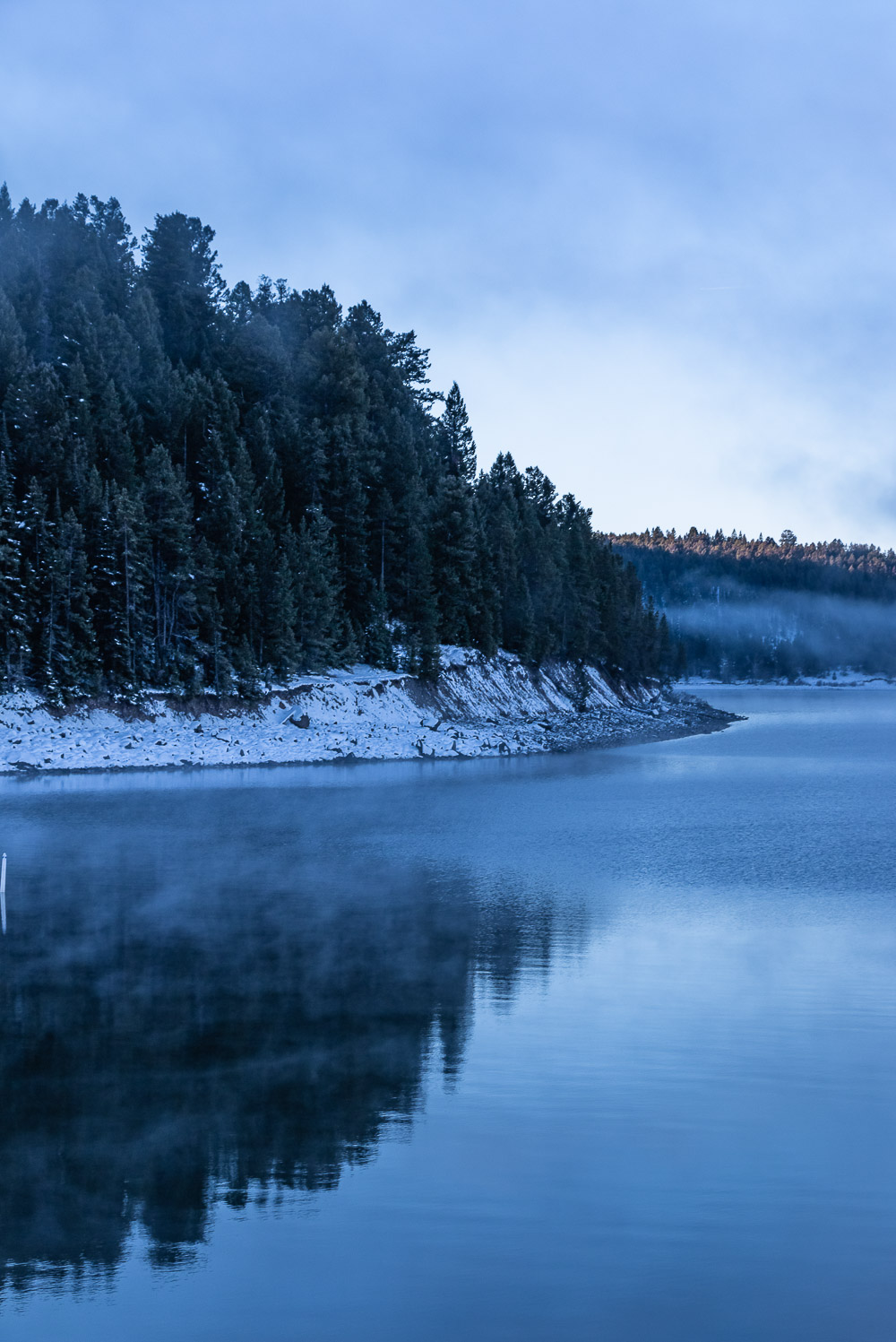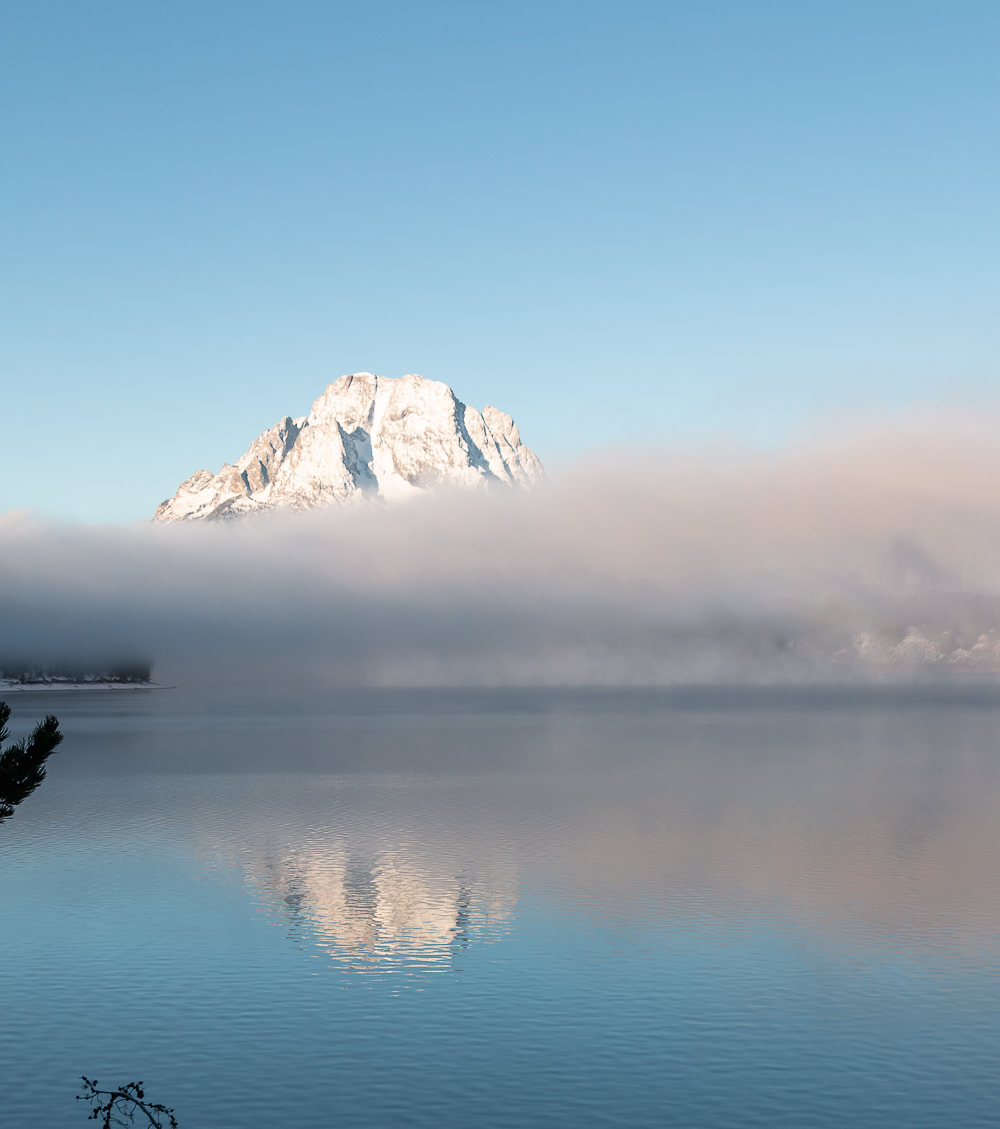 What to Pack for Your Visit to Jenny Lake in Grand Teton
Zoom Lens. A zoom lens let you photograph the abundant wildlife in the Jenny Lake area at a safe distance.
Wide Angle Lens. You will regret not bringing a wide angle lens when shooting sunsets or sunrises at Jenny Lake. I certainly did.
Tripod. A tripod is an amazing took to have when visiting Grant Teton National Park and capturing the stunning images at and near Jenny Lake in low light.
Reusable Water Bottle. Keep yourself hydrated by drinking more water. Take care of the environment by using less plastic and sticking to a reusable water bottle.
Change of Clothes. It can get windy and chilly especially during early morning or late evening hikes or photoshoots. So, be sure to pack a warm jacket to throw on when the weather becomes less than comfortable for you. Thermal layers are a must when visiting Grand Teton and Jenny Lake in the colder months.
Hiking staffs. Some people claim that the hiking staffs improve their hiking experiences tenfold. For me, though, they are an optional tool to have when visiting Jenny Lake.
Learn More About Grand Teton National Park
If you found this post useful, don't forget to pin it for later and share it with your friends.