Are there any specific places you can't miss during your first visit to Vancouver, Canada? I think I've never been asked such an easy travel-related question before.
Last updated: November 2, 2021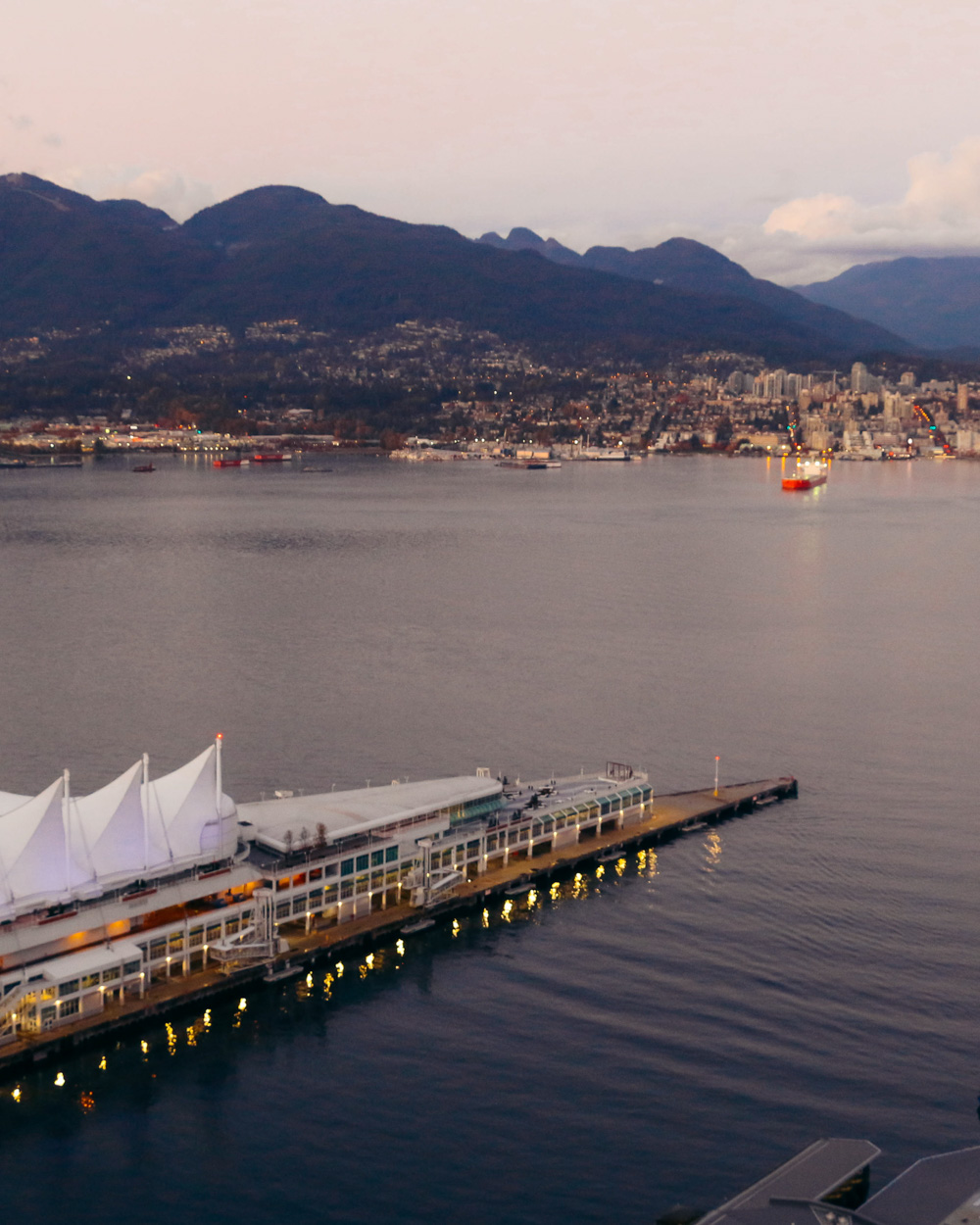 The 9 Best Places You Can't Miss in Vancouver, Canada, during Your First Visit
Vancouver, Canada, hardly differs from American cities. It's beautiful and has a number of things and places you don't want to miss, especially if it's your first time in the city. But overall, it's way too similar to the USA.
I contemplated this comparison again and again, observing scattered near mainland islands that slowly grew bigger while our airplane was approaching the biggest city in British Columbia. At that point, I never saw a place that didn't bring a sense of surprise. And I was determined to find something unique and specific, some places that would make me miss Vancouver when our trip was over.
Truth be told, I didn't even have to try to do it. Vancouver enchanted me right away. From fall foliage (our first visit to the city fell on that brilliant time of the year) at Queen Elizabeth Park to breathtaking sunset over the city from the Vancouver Lookout, the places we couldn't afford to miss in the area were piling up quickly.
What was the most fascinating thing for me was that this list included not only the biggest landmarks of Vancouver, but some of its hidden, or rather to say, off-the-beaten-path destinations.
Ready to explore and see some of the places you can't miss in Vancouver during your first visit? Let's begin.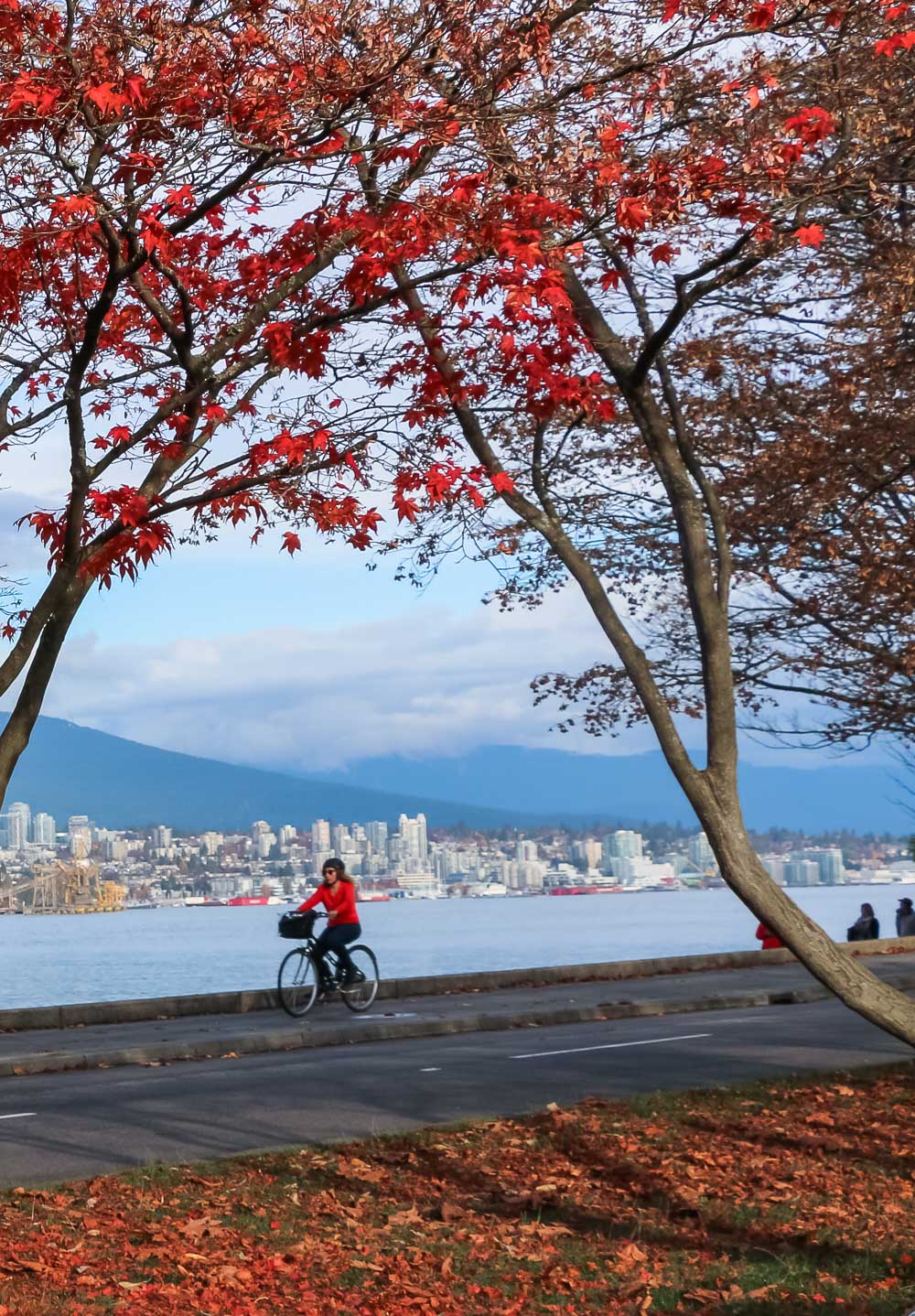 THE TOP 9 PLACES YOU CAN NEVER MISS IN VANCOUVER DURING YOUR FIRST VISIT
1. Stanley Park
Every first visit to Vancouver almost always has Stanley Park on its agenda. One of the world's largest urban parks, the place is intersected with paved walking and biking paths, packed with abundant trees, and filled with some of the best views of the city.
One of the most prominent places the first-time visitors of Vancouver can't afford to miss sits in the northwestern corner of Vancouver's Downtown Peninsular, adjacent to Coal Harbor and West End. Such a convenient location further benefits Stanley Park, alluring even those visitors that have little interest in the urban park at first.
When it comes to specific places one can't miss in this part of Vancouver, allow Stanley Park to navigate you through its striking sites. You surely won't regret it as nothing and nobody can compete with this remarkable giant, tamed by the famous seawall with the incredible city views and some of the best opportunities to observe seals and grey whales splashing in the water near the shore.
After spending a good portion of our first day in the city at Stanley Park's pumpkin patch, I'm convinced that it's one of the top places you can't miss when visiting Vancouver with kids. Embraced by fences made of hay blocks and packed with all sorts of pumpkins, this little colorful oasis adds a completing touch to the fall idyll around you.
The Vancouver Aquarium, located within a 10-minute walk of the Stanley Park Rose Garden, closely follows the pumpkin patch. Home to diverse marine life, including rescued seals and sea lions, it's one of the first places the little travelers usually miss after their Vancouver adventures are over.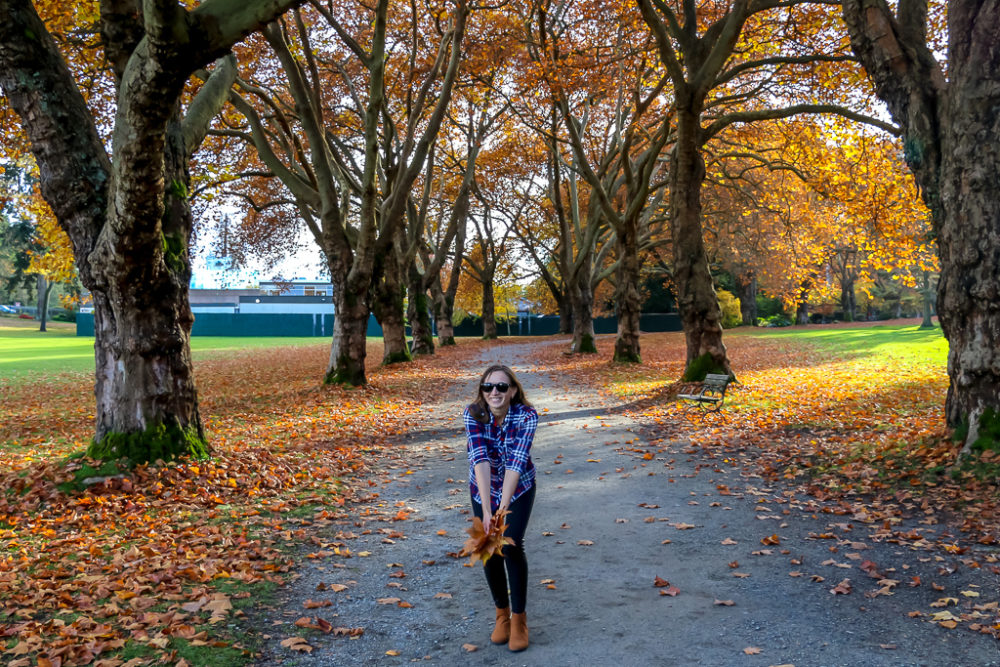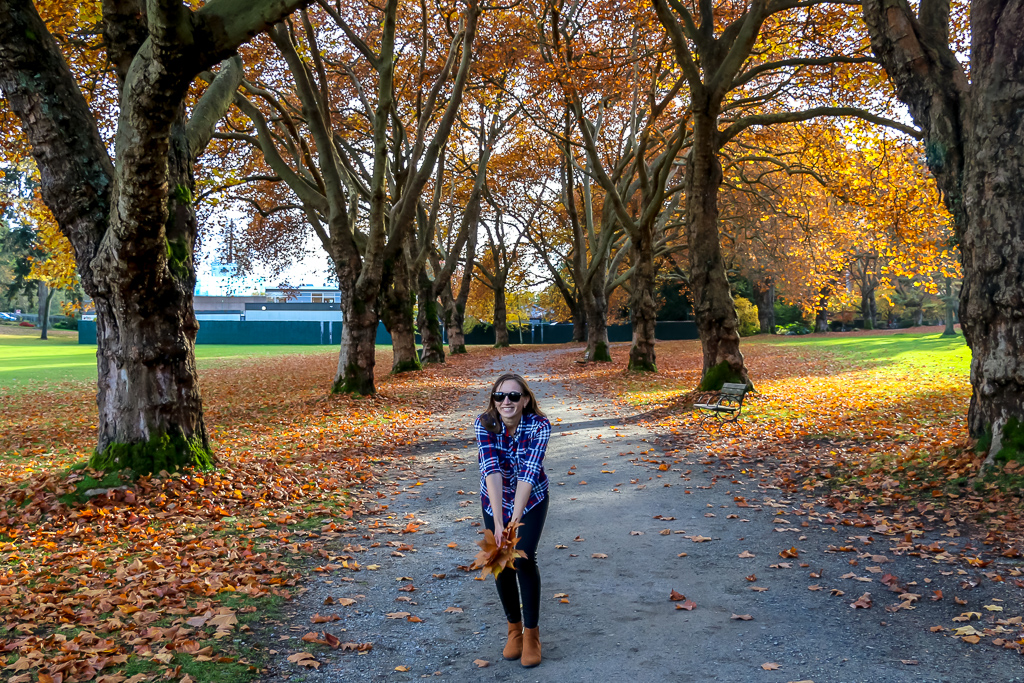 2. Gastown – One of the Favorite Historic Places not to Miss in Vancouver
The historic neighborhood of Gastown instantly becomes a favorite destination in the city for every culture and history buff. Brimmed with charming structures in Victorian style, it's one of the first places you can't afford to miss in pursuit of a cozy, urban vibe of Vancouver.
The place that dates back to 1867 is indeed a queer window into city's past. Cobbled streets lining up several blocks of this charming neighborhood certainly attest to it. Needless to say, once you stumble upon Gastown, diving deeper into its historic ambiance is only a matter of time.
And if you've really happened to fall prey to Gastown's magnetism, start your adventures here with exploring ample artisanal shops, authentic restaurants and cafes. Later set your foot in indie art galleries and let their collections make you fall in love with contemporary art Vancouver is not short of.
But above all, make sure not to miss Gastown's whistling Steam Clock, regarded as one of the iconic places in Vancouver.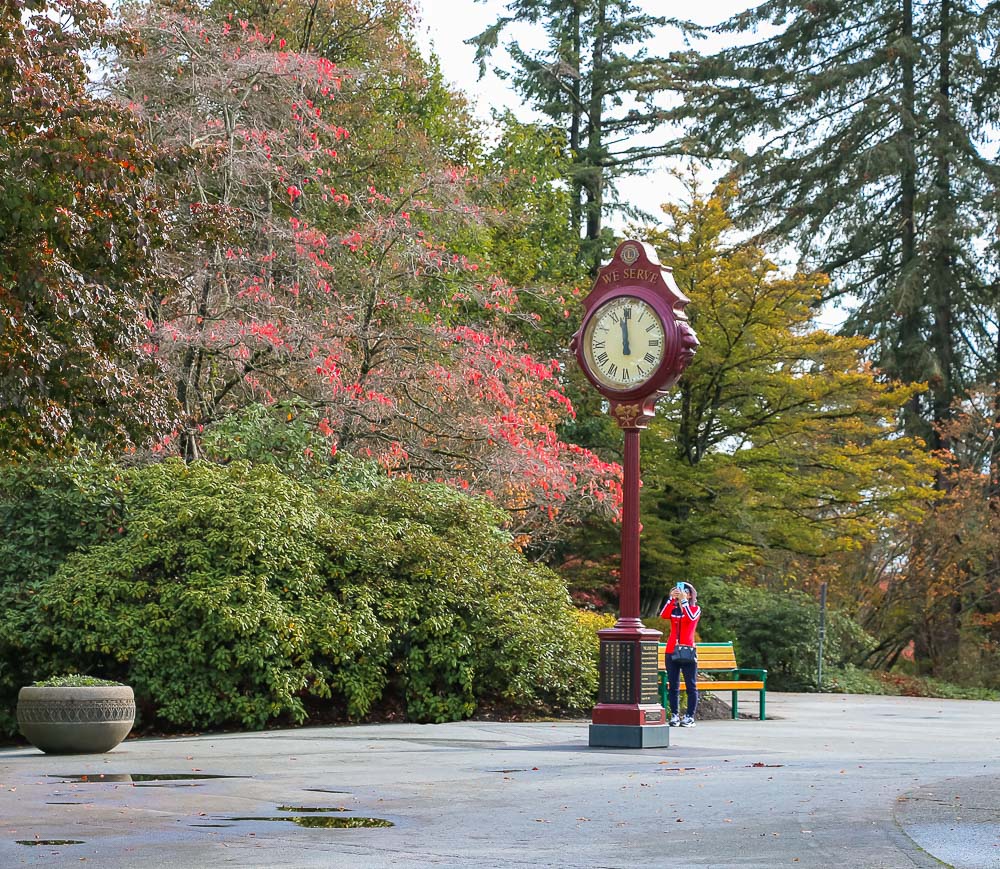 3. Queen Elizabeth Park
There's something about Queen Elizabeth Park that makes you cherish an often forsaken connection between city and nature once again. One of the top places not to miss in Vancouver, the park nestles in the southern part of the city.
Rising 170 feet above see level, it's the highest point in Vancouver. While this number might not impress the first-time visitors at first, they soon change their minds. With some of the best views of Vancouver, Queen Elizabeth Park stands out among all other parks in the city, making it one the favorite places not to miss neither by locals nor visitors of Vancouver.
Yet it's not everything Queen Elizabeth Park has to offer during your first visit. Home to the temperature-controlled Bloedel Conservatory, it preserves and nurtures more than 100 exotic birds and 500 exotic plants and flowers.
If floral opulence intrigues you more than any other places one shouldn't miss in Vancouver, then also pay a visit to VanDusen Botanical Garden, located about a mile away. Far exceeding Queen Elizabeth Park's fame, this 55-acre sanctuary houses more than 8,000 plant species from around the world.
It might be challenging at this point, but let's forget about the plant kingdom for a moment and linger a little bit longer near the entrance to Queen Elizabeth Park where an old red street clock dwells. Reminding of bustling London, it's certainly not one of the places you want or can accidentally miss in South Vancouver.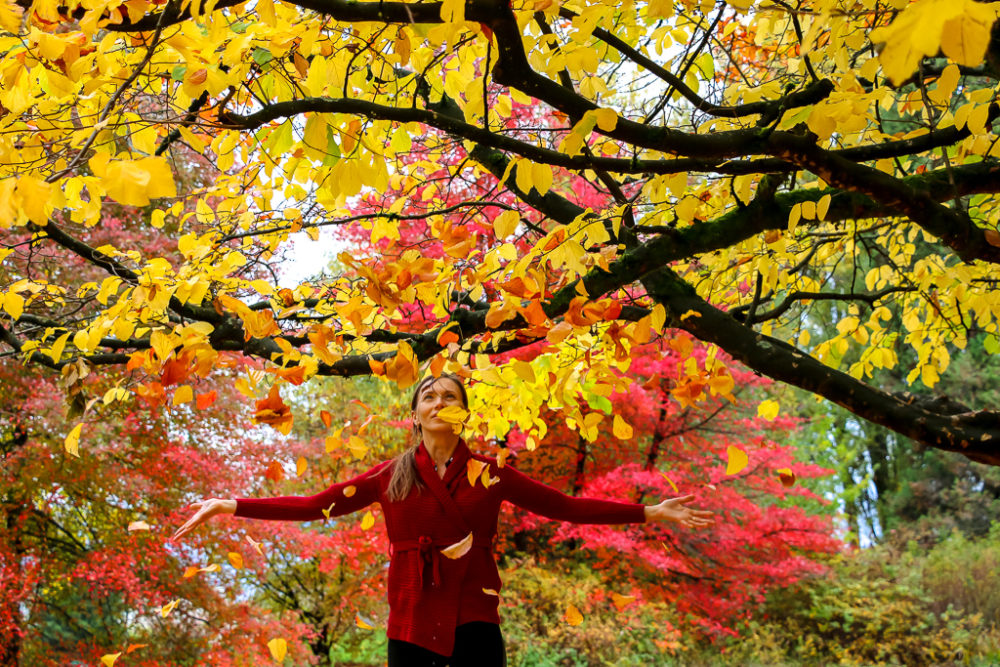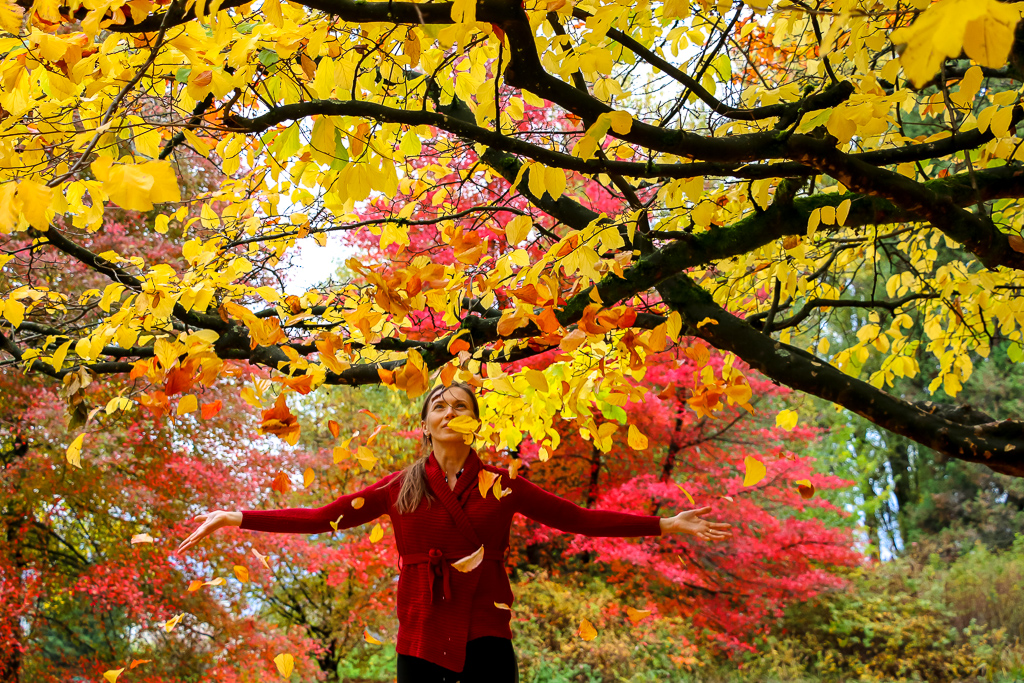 4. Lions Gate Bridge
The Lions Gate Bridge might be not ideal for walking across. But it definitely spices up the views of Vancouver from Stanley Park. Moreover, connecting the City of Vancouver to the District of North Vancouver and West Vancouver, it's one of those essential places you can't afford to miss during your first visit.
Opened in 1938, it was build by the Guinness brewing family to provide access to its British properties lands in West Vancouver. Today, the green suspension bridge is both an indispensable part of city's transport system and a signature landmark.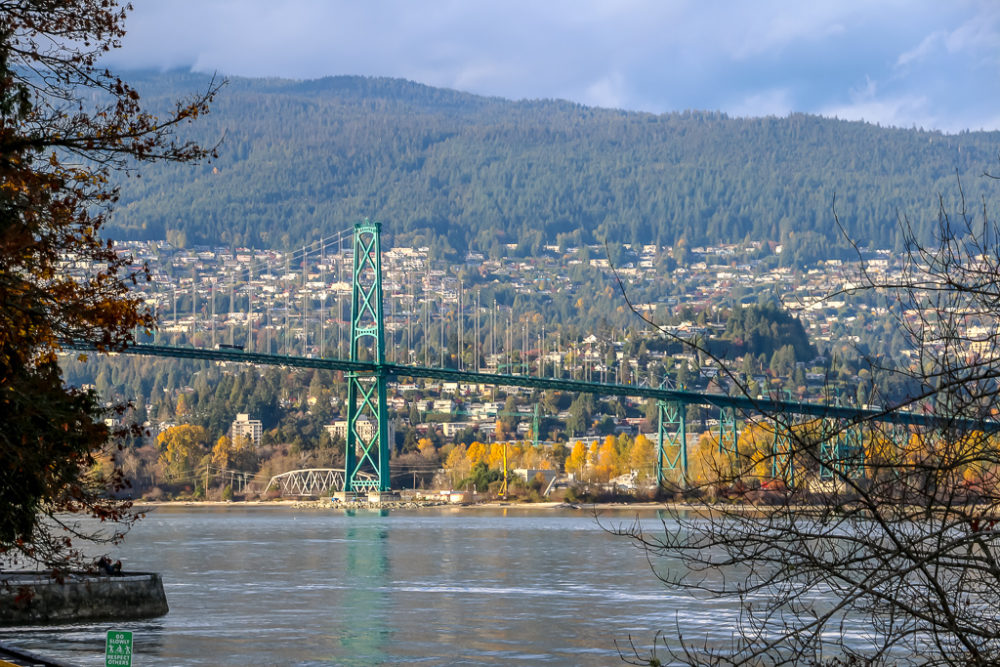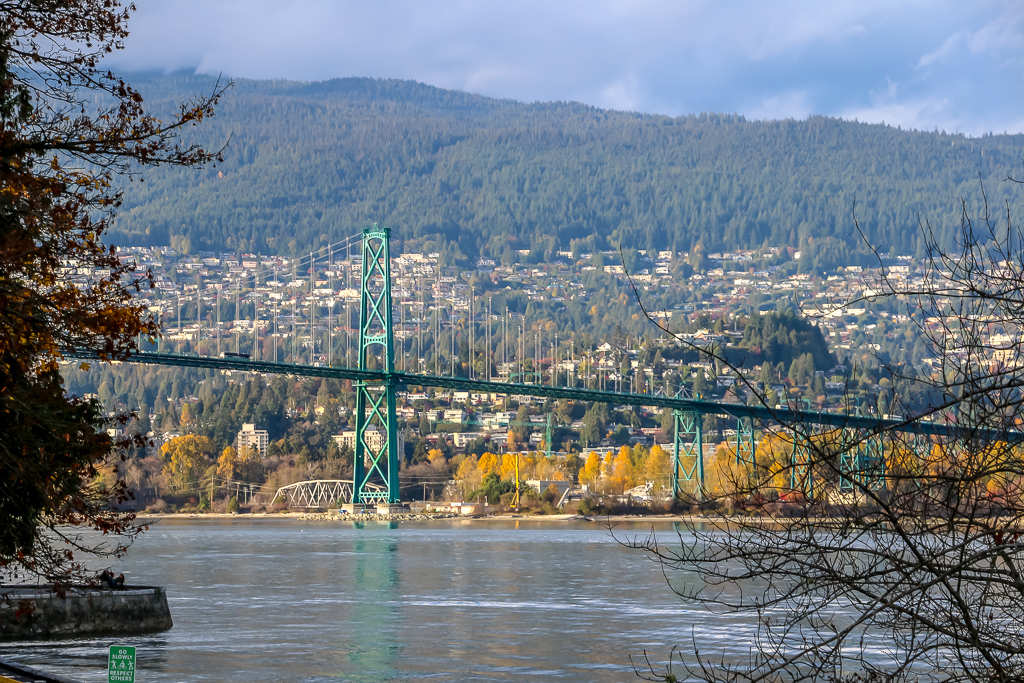 5. Capilano Suspension Bridge Park – a Must-See Place in North Vancouver
Capilano Suspension Bridge Park is one of my favorite places not to miss in Vancouver. The North Vancouver's landmark feels special regardless if it's your first or second trip to the city.
The highlight of the area is the Capilano Suspension Bridge itself. At 450 feet long and 230 feet high, the attraction swings to the left and right under thousands of marching feet. Needless to say, one of the main places not to miss in Vancouver hardly ever enjoys solitude during its operating hours.
Sadly, this is the biggest drawback of the Capilano Suspension Bridge. Yet sharing the place with as few people as possible is not unfeasible. The easiest way not to miss solitude and have one of the most spectacular places in Vancouver almost entirely to yourself is to rush through its entrance gate the moment it opens.
Our experience showed that a gloomy day multiplies your chances of enjoying the morning serenely of the park tenfold. So don't curse the rain when you visit Vancouver and its favorite must-see, never-miss places next time. Instead, use it as an opportunity to explore the city without the maddening crowds swirling around.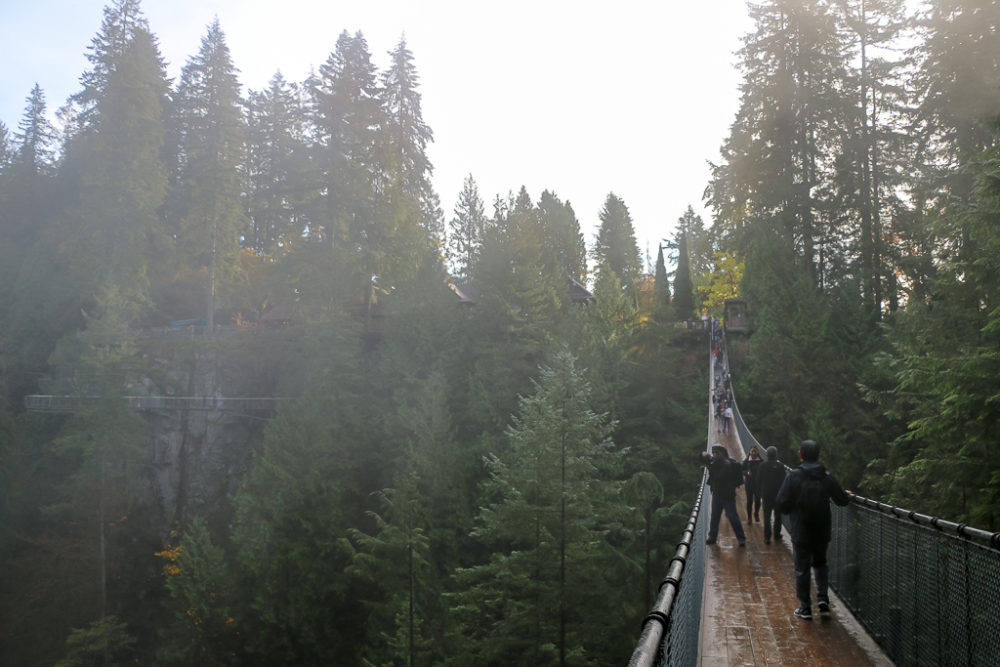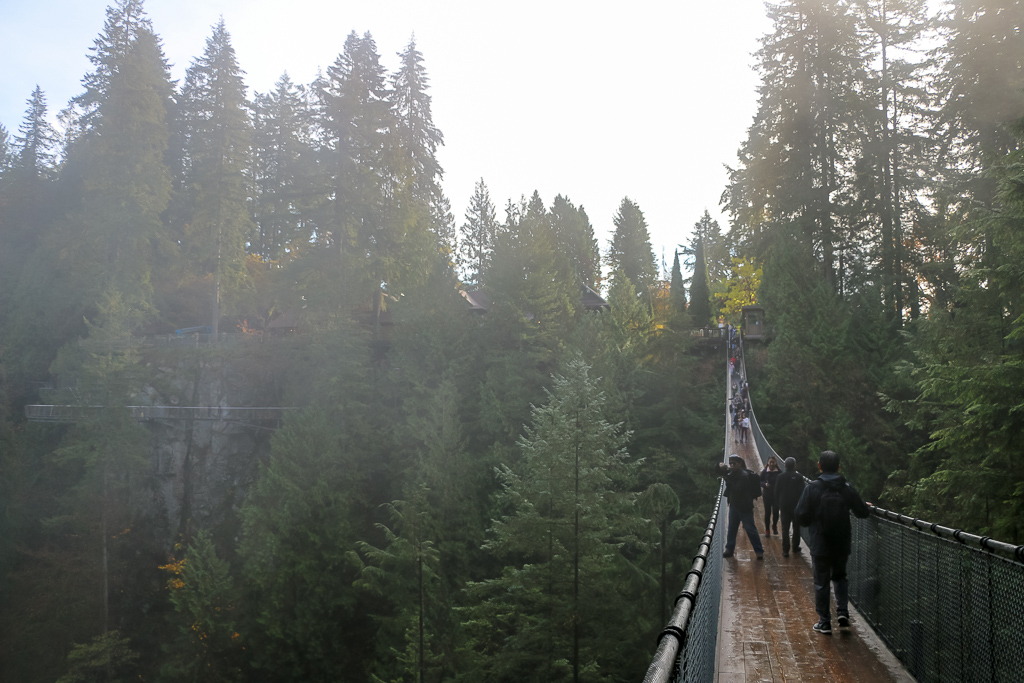 Places not to Miss in Capilano Suspension Bridge Park in North Vancouver
On the flip side, Capilano Suspension Bridge Park has a cozy cafe and souvenir shop. Nestled near the entrance gate, both places provide temporarily refuges to wait for the rain to stop while sipping on hot chocolate or picking gifts to take home.
When the sun finally comes out, brave the height once again and admire the canyon and lush rainforest below from the Cliffwalk. Similar to the Capilano Suspension Bridge, this cliffside attraction, however, belongs to the places that draw excessive attention – nobody wants to miss the heart-stopping, adrenaline-increasing places, after all.
Once you've conquered the main attractions of Vancouver's favorite park, ignite your adventurous spirit at the Treetops Adventure. Consisting of a series of shorter suspension bridges, it offers a squirrel's eye view of the old-growth forest around you.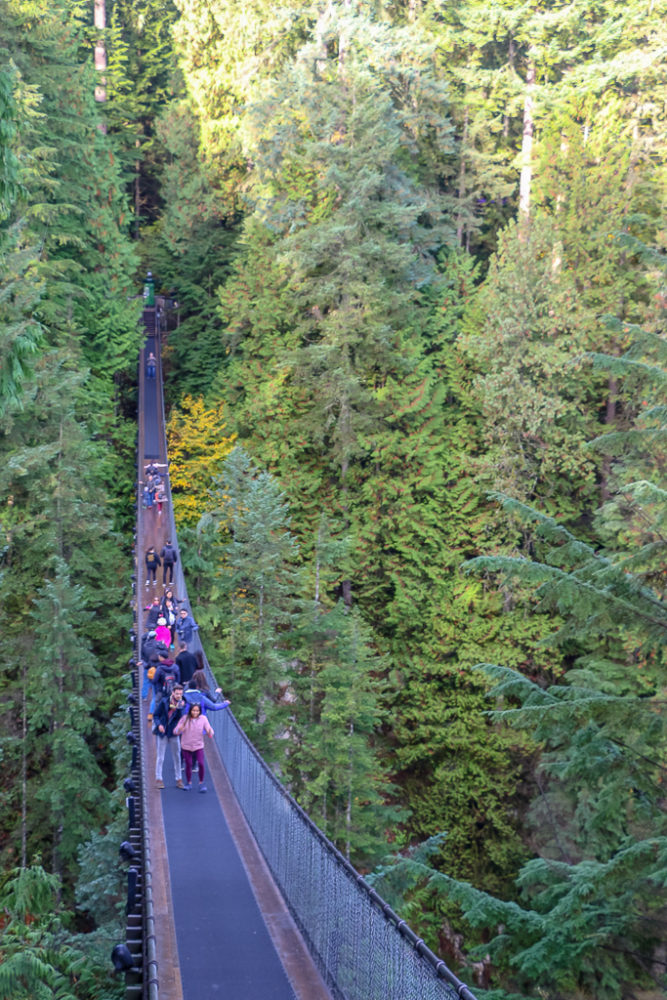 6. Grouse Mountain
North Vancouver houses a number of places that outdoor adventurers can't miss. One of them is 3,937-feet Grouse Mountain. Accessible all year round, it offers a unique playground for hikers and skiers.
Those who can never miss a chance to observe wild animals in their seminatural habitat flock to the Grouse Mountain Refuge for Endangered Wildlife to see owls and bears up-close.
Shopping and dining with the sweeping views of Vancouver is another reason to see Grouse Mountain in person.
Yet if none of these attractions arouse your interest, just walk around and enjoy carved wood statues. Depicting history of Vancouver, this open-air museum is one of the off-the-beaten-path places you don't want to miss during your first visit.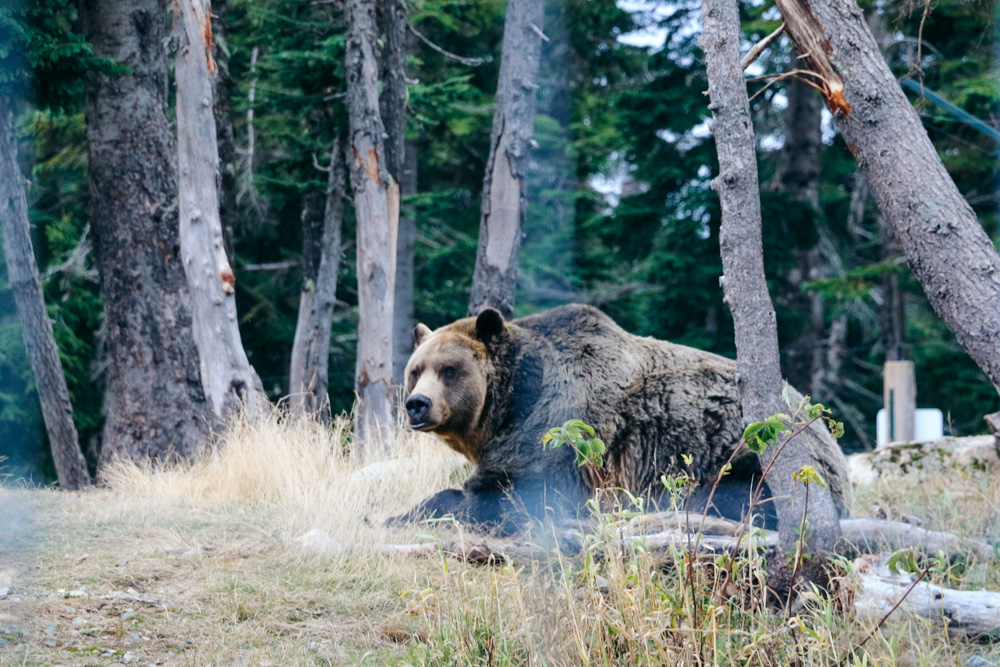 7. Lynn Canyon Suspension Bridge
Suspension bridges symbolize Vancouver whether you agree with it or not. Yet unlike the Capilano Suspension Bridge along with all the can't-miss places surrounding it, the Lynn Canyon Suspension Bridge keeps your first trip to Vancouver affordable.
Located in the District of North Vancouver, this lesser-known attraction was officially opened in 1912. Shorter than its famous competitor, the bridge is part of the Baden Powell Trail today.
While you may miss higher altitude of the Capilano Bridge and other places within the most popular park in North Vancouver, one thing you gladly skip in Lynn Canyon Park is a hefty price tag. The area is free to visit. All you need to cover is parking fee.
8. The Vancouver Lookout – One of the Top Places not to Miss in Downtown
Whether you like or loathe the high altitude places, you can never miss the Vancouver Lookout. Occupying the top floor of Harbour Centre in downtown Vancouver, it offers astonishing, 360-degree city views.
A myriad of British Columbia's landmarks spread out below. From iconic Canada Place to skyscrapers of downtown and Stanley Park in the distance, you have the visual access to the places you wouldn't want to miss while admiring Vancouver from the top.
The observation deck is impressive indeed. Yet it's not the only attraction here that triggers an adrenaline rush. A ride in a glass elevator prepares you for the visual feast way before you reach the top of the tower.
The best part of this unique experience, though, is that it can last all day long. Once you pay admission fee, you can visit the Vancouver Lookout multiple times a day. For the most outstanding views of the places clustered near downtown Vancouver, be sure to come back to the Lookout during sunset.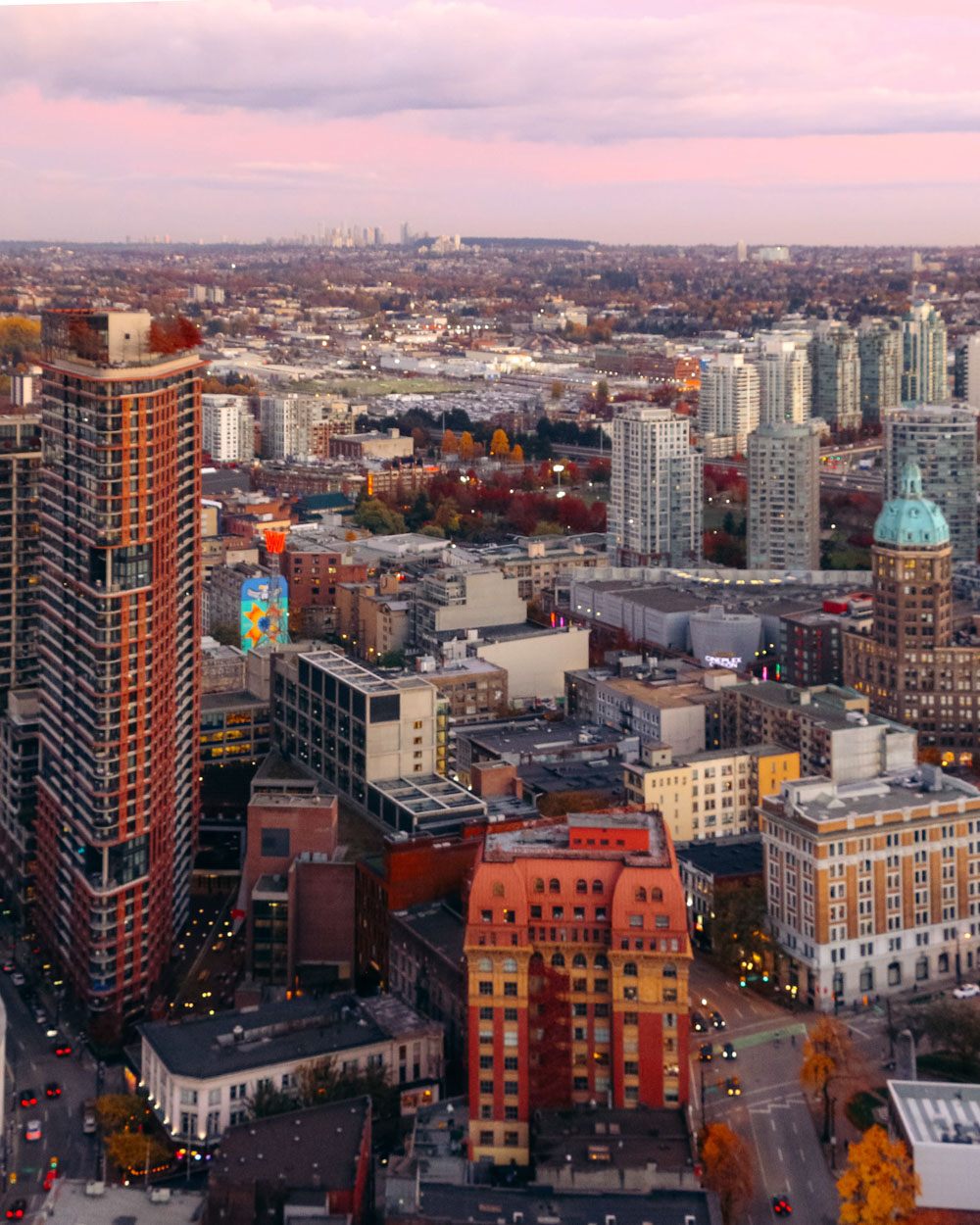 9. Grouse Grind
We can't finish the list of the places you can't miss in Vancouver during your first visit without mentioning the Grouse Grind. Ascending Grouse Mountain, this 1.8-mile trail puts your stamina to the test. The popular hiking path consists of 2,830 uneven steps that rise up steeply, significantly slowing you down.
If a fear of heights is your biggest weakness, do miss the hike and succumb to SkyRide instead to admire the distant places of Vancouver from the top. Furthermore, be sure to book your return ride on the sky gondola as hiking down along the Grouse Grind Trail in not allowed.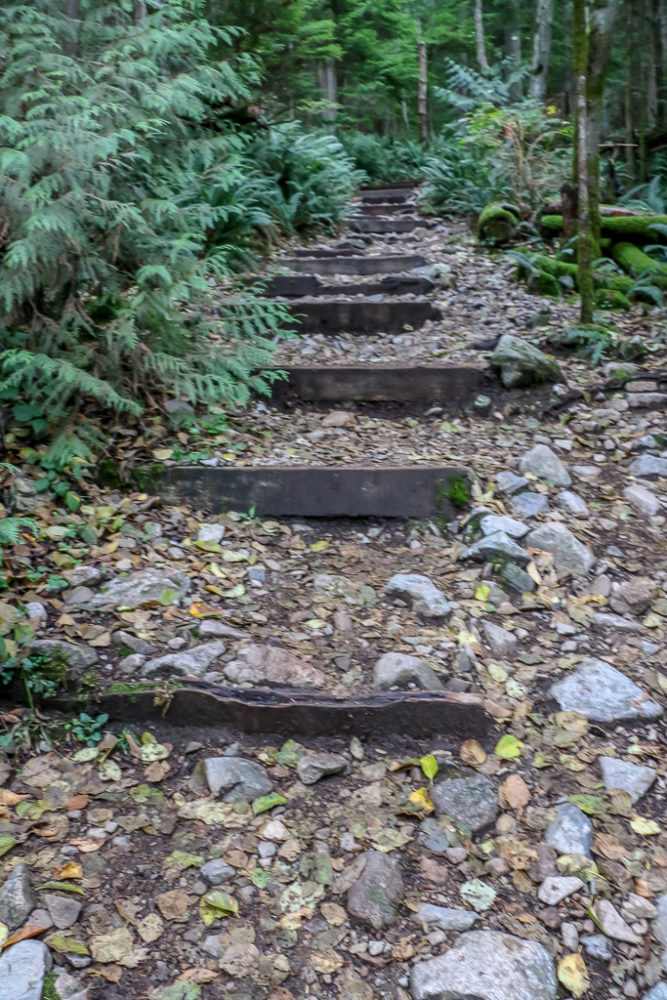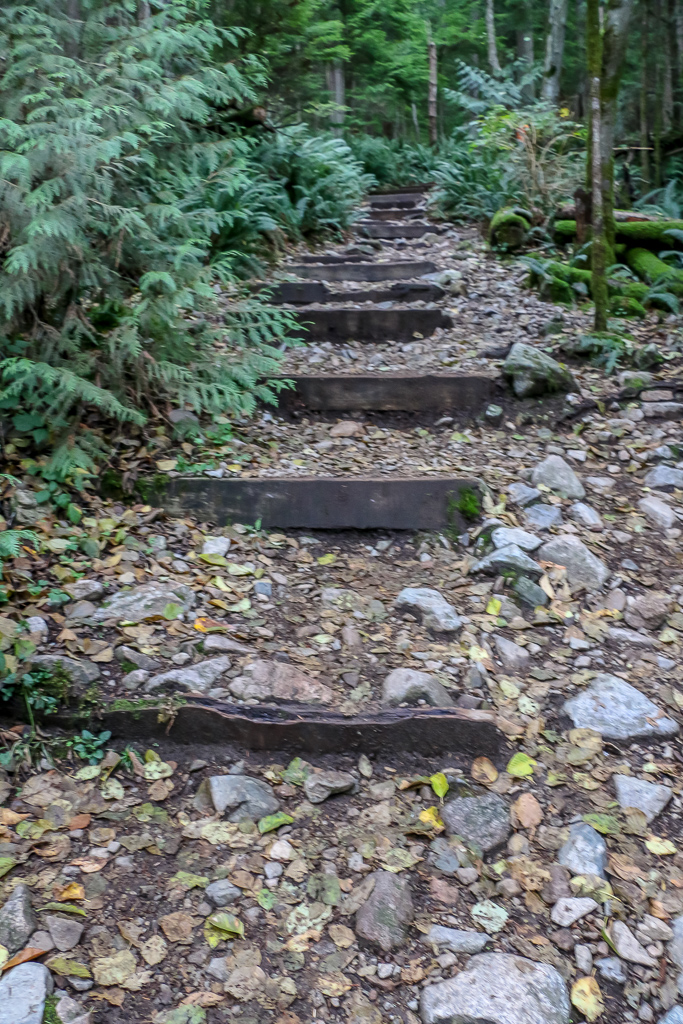 Places not to Miss in Vancouver: Tips for Making the Most of Your First Visit
1. Don't Want to Miss Some fo the Best Places in Vancouver? It's Easy
Similar to the American cities, Vancouver keeps its coolest places – the ones you can't afford to miss – slightly out of the city center. Using public transport to get there might be a real hustle. With that said, renting a car is probably the first thing you want to do upon arrival.
Yet if you're interested solely in urban lifestyle and the best places in and near downtown Vancouver, you should definitely miss that car rental office. Driving or, better to say, parking in the heart of the city can rub you of time and money. Moreover, kiss goodbye to free roadside parking. Metered parking spaces prevail in downtown Vancouver. But even these are not easy to come across.
2. Getting around Downtown Vancouver
On the bright side, once you ditch the car, places not to miss in downtown Vancouver are just a walk away. Alternatively, rent a bicycle and see if you can navigate the streets of the British Columbia's largest city as easily as those in Amsterdam. The most popular way to get around downtown Vancouver, though, is to adhere to services of good old public transport or skytrain system.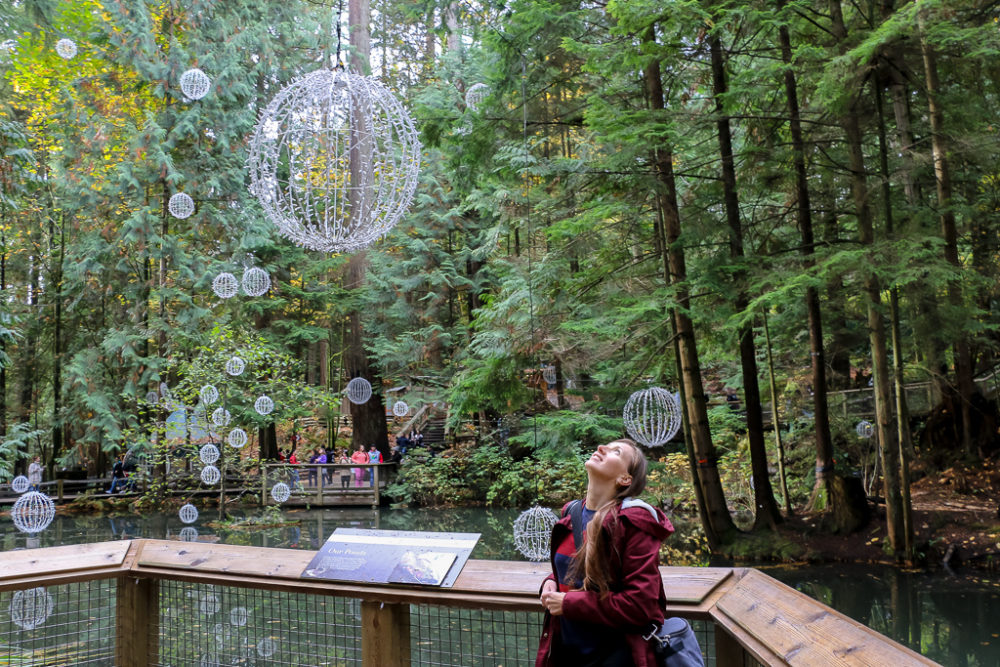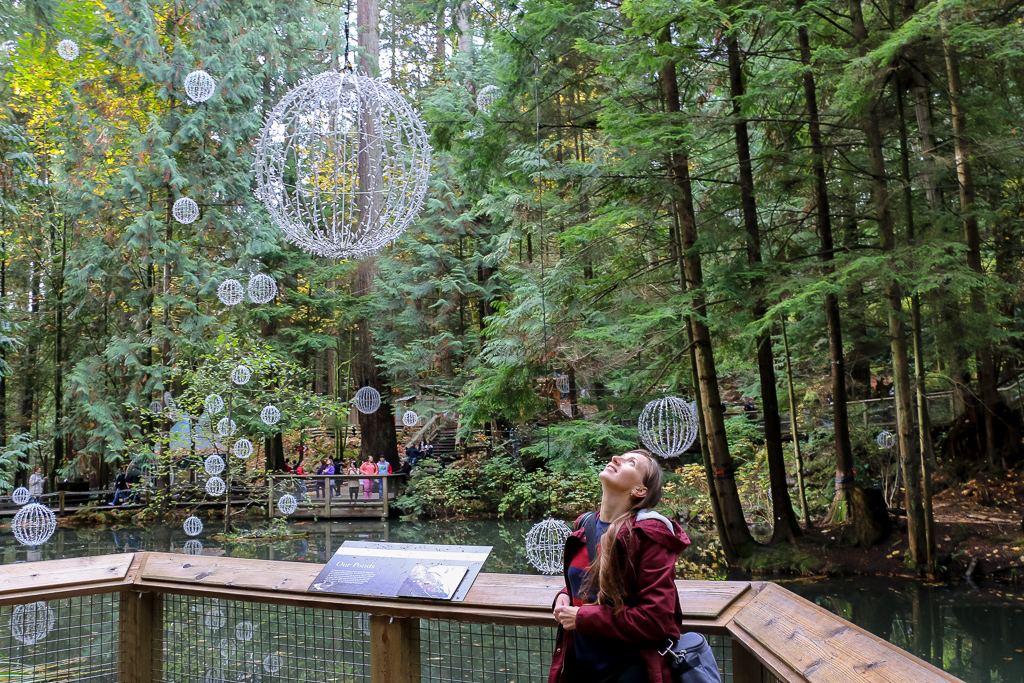 3. Where to Stay during Your First Visit to Vancouver: Budget Places not to Miss
Vancouver is not the cheapest city to travel to. Attractions, food, accommodation… Everything comes with a higher price tag compared to some other destinations in Canada. Yet even Vancouver has its money-saving secrets. And the first of them is to never miss neighborhoods, such as North Vancouver, that abound with affordable places to stay at.
4. Don't Forget Umbrella
Vancouver reminded me of Nashville, USA. Once it started to rain, it lasted for days. Thus, an umbrella is not a luxury item, but a necessary travel accessory here.
Your chances of missing Vancouver's rains are higher from May though September. The weather's mood sours a lot between October and February. So embrace all shades of grey and explore these 9 places you can't miss in Vancouver, sun or rain.
5. Be Hiking Ready
I rarely hike in a new city, reserving strenuous walks for national parks. In Vancouver, however, I had to switch things around a little bit. Some of the best places you can't afford to miss in Vancouver include outdoor activities. So shove in your suitcase a pair of hiking shoes and leggings while packing for your first trip to Vancouver. You might end up spending more time outdoors than indoors.
---
If you enjoyed this blog post, don't forget to pin it for later and share it with your friends.