Have you ever dreamed of exploring hidden gems of Montana? Here is picturesque Lake Mary Ronan State Park and 7 reasons to visit it.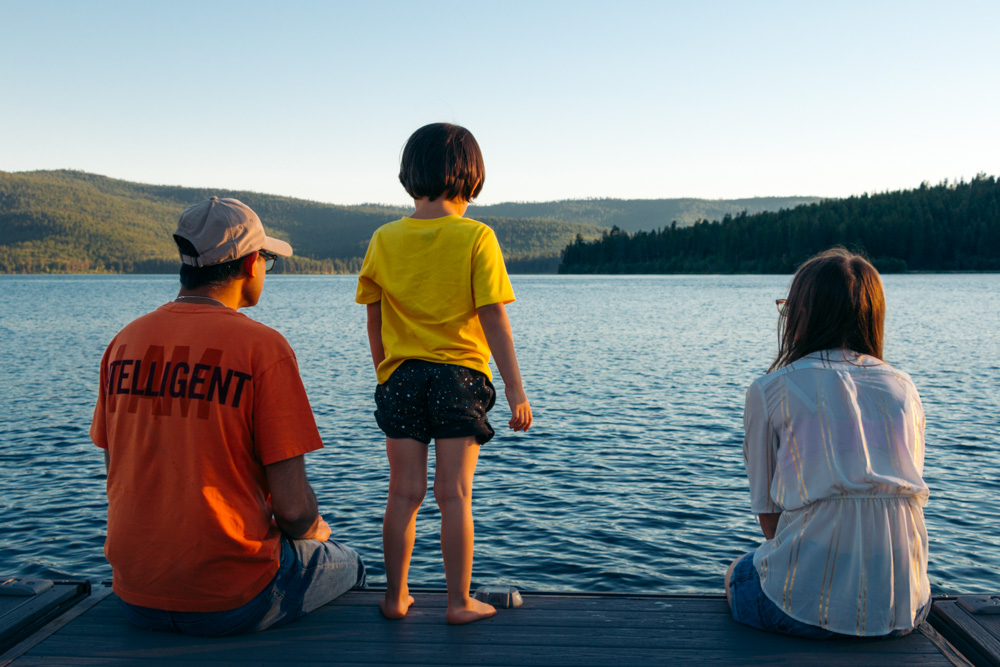 7 Main Reasons to Visit Lake Mary Ronan in Montana
Tucked in western Montana, Lake Mary Ronan State Park can be considered one of the hidden gems of the state. And as it's the case with the lesser-known landmarks, it often gets overlooked.
I must admit, I would have certainly joined the ranks of oblivious travelers who aim at the most prominent natural attraction of Montana, Glacier National Park. Yet since Roshan took over planning our road trip from Spokane to Glacier, I had no other choices but to comply with his itinerary.
All I knew we would stay at Lake Mary Ronan State Park. The rest of this part of the trip was a mystery. I can't imagine what had inspired Roshan to visit Lake Mary Ronan, but once we got there I could see there were more reasons to do it then not to.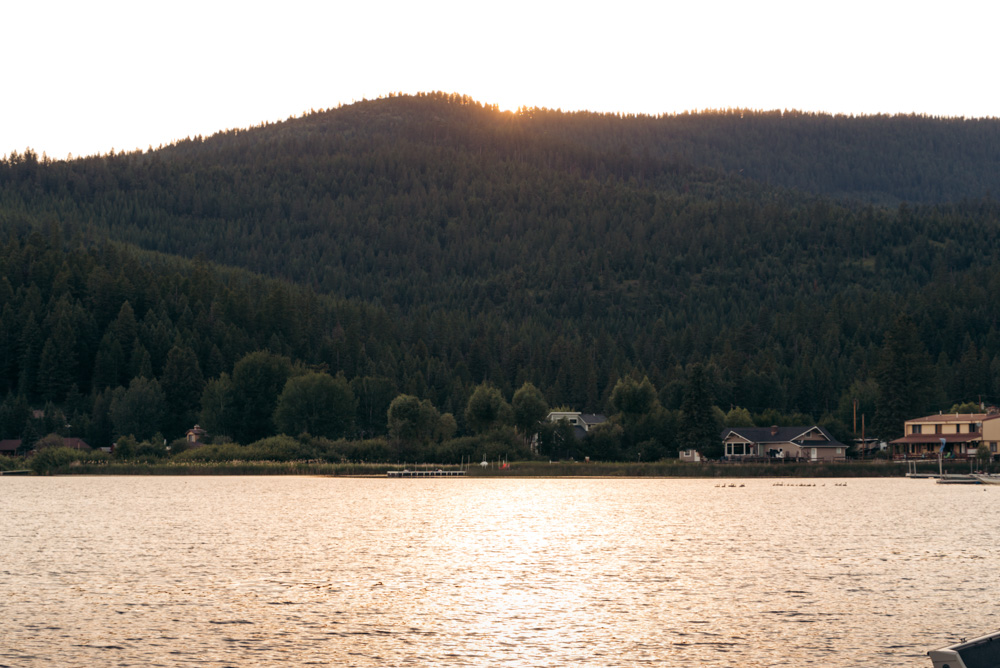 Visit Lake Mary Ronan: Why, Where, and How
Nestled in the secluded corner of western Montana, Lake Mary Ronan has everything to charm you and inspire to visit the area again and again. From dramatic backdrop of the Mission Mountains to serene landscapes, and rich wildlife roaming nearby, the place is the epitome of the natural beauty and tranquility.
Where
In fact, the area starts enchanting you the moment you approach Dayton, from where you veer onto the only road running through Proctor deeper into Montana's woods surrounding the lake.
Why
Need more reasons to visit Lake Mary Ronan State Park? The area fulfills your thirst for practically any outdoor activity. It's a place where you can hit a trail in the morning, kayak or boat in the afternoon, and spend an evening enjoying the sun projecting its golden light on the water while slowly rolling down behind the mountains. If sitting idle makes you itchy, grab a rod and admire the sunset in the company of fish.
The biggest reason to visit Lake Mary Ronan is, however, its location. Situated in a boreal forest, the state park is a beautiful detour on your way to some of the more popular attractions in Montana.
So with just over an hour away from Glacier, Lake Mary Ronan feels raw and unspoiled, a place you simply can't not visit. To clarify, I'm not saying that the Montana's favorite national park is less stunning or pristine. Yet it can get pretty noise, especially in summer when the influx of visitors increases tenfold.
How
To visit Lake Mary Ronan State Park, stay on US 93. Near Dayton, turn right or left (depending on where you're coming from) onto Lake Mary Ronan Road. In about 2 miles, the road runs through Proctor, a small community in Lake County. Follow the route for 4 more miles. At an intersection, keep right to stay on the Lake Mary Ronan Road. Continue driving until the alluring shores of the lake emerge.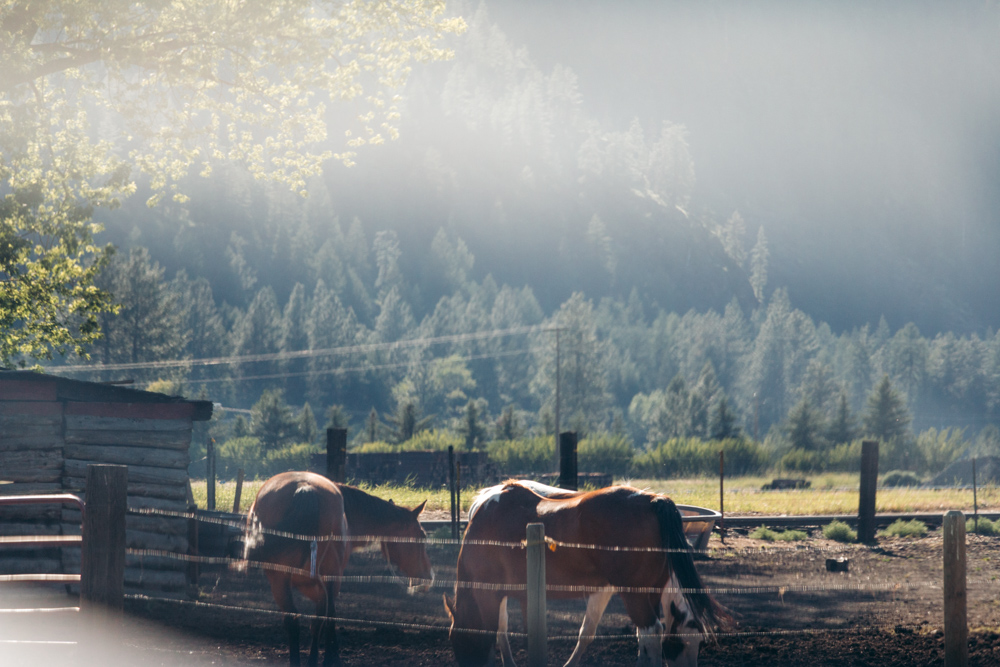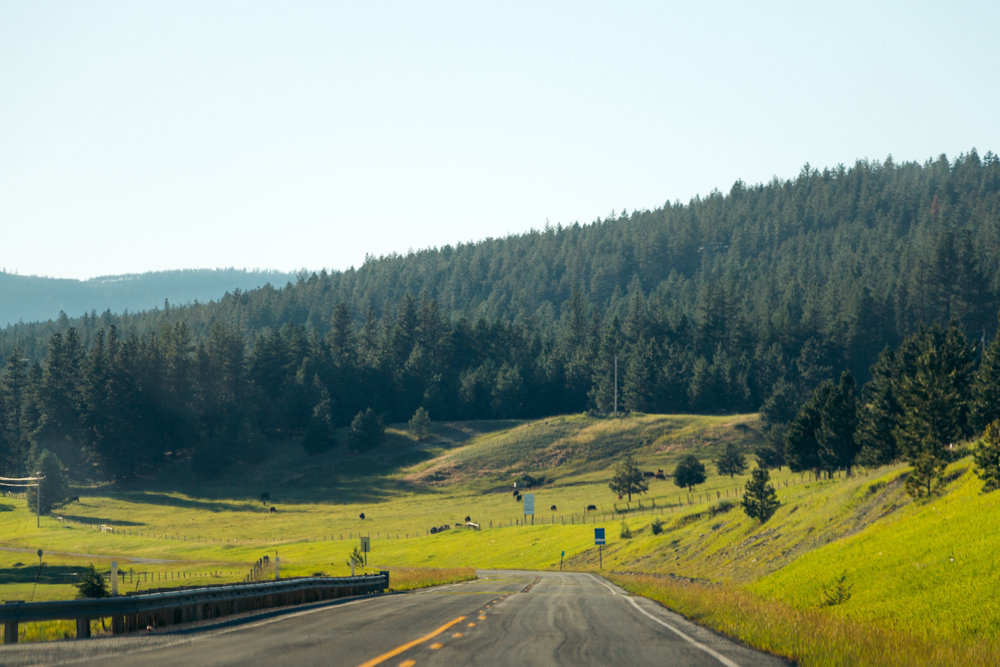 THE 7 MAIN REASONS TO VISIT LAKE MARY RONAN STATE PARK, MONTANA
1. The Lodge and Resort at Lake Mary Ronan
Address: 52012 Lake Mary Ronan Road, Proctor, Montana
I may be biased here, but one of the main reasons to visit the state park is a chance to stay at the Lodge and Resort at Lake Mary Ronan. Sitting right by the shore of the lake, this impeccable resort is an extension of the peculiar charm and beauty of the area.
Wooden cabins and several RV sites line up the property a stone's throw away from the lake without disturbing its tranquility. Truth is, these manmade structures symbolize a beautiful blend of pristine natural environment with human intervention in the most organic way possible.
With a cozy home within a one-minute walk from the lake comes a profusion of outdoor activities. From hiking in the woods to boating on the lake, the area brings the nature right to your doorstep.
On a rainy or windy day, the recreational activities at the resort can be taken inside. With a fitness center, pickleball courts, and a game room, you hardly ever miss your regular workouts during a visit to Lake Mary Ronan.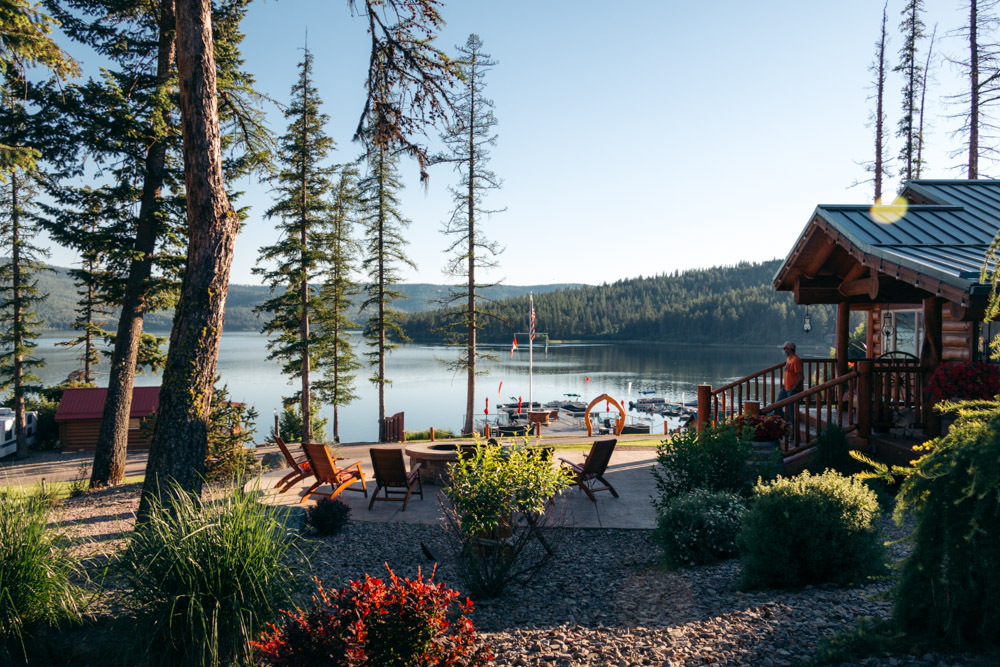 2. Glacier National Park
Drive time: 1 hour 20 minutes from Lake Mary Ronan State Park
Located just a little bit over an hour away, Lake Mary Ronan State Park is a great area to visit on your way to or from Glacier National Park. Known as the Crown of the Continent, Montana's favorite landmark doesn't need introduction. It's grand. It's breathtaking. And it has everything you can ever ask for when in Montana.
But before planning your visit to Lake Mary Ronan while driving to Glacier, be clear of what you want to do in the national park. If exploring waterfalls and all the incredible natural wonders along the Going-to-the-Sun Road tops your Glacier itinerary, you can stay at Lake Mary Ronan and venture into the wilderness of Glacier early in the morning.
One day in this section of the park should suffice for checking out such iconic places as Avalanche Lake and Lake McDonald. During the summer season, be sure to also hike to the scenic Hidden Lake Overlook at Logan Pass.
If a visit to East Glacier is on your radar, bid farewell to Lake Mary Ronan after one day. Such areas of the national park as Many Glacier and Two Medicine sit at least three hours away from Lake Mary Ronan State Park. Given this distance, you're better off staying in or closer to the national park.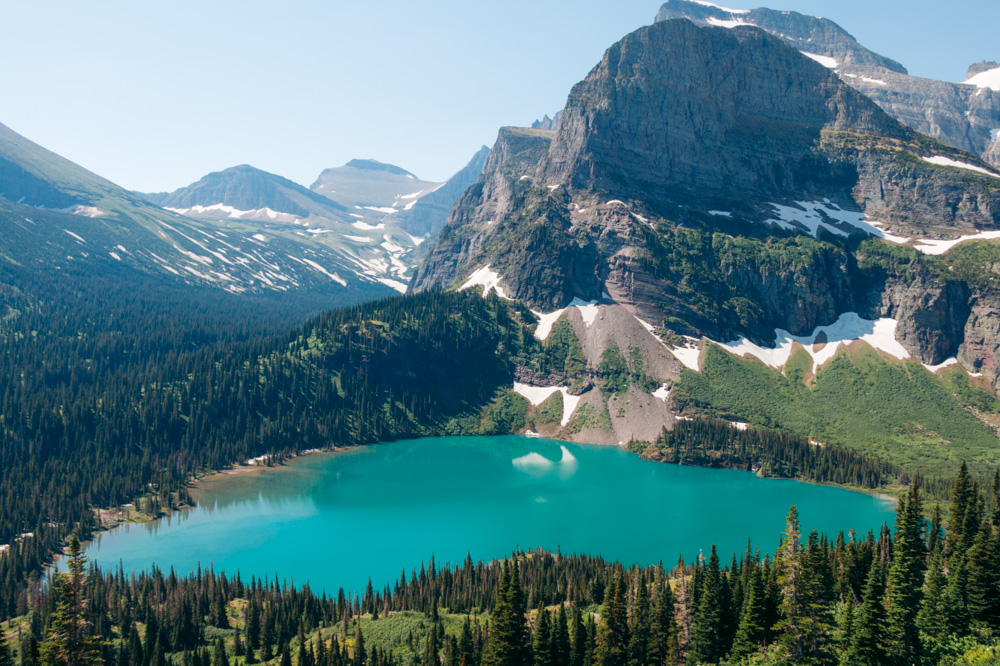 3. Flathead Lake
Drive time: 35 minutes from Lake Mary Lake to Somers, Montana
Panoramic lake with shoreline stretching across rolling hills grabbed our attention. At first we even assumed that it was Lake Mary Ronan, our final destination to visit during that day. Yet when the road veered to the left near Dayton, and nothing but even steeper hills festooned the view, our mistake was obvious. We had about 7 more miles before finishing this section of the road trip by the significantly smaller lake.
Yet the larger waterbody kept intriguing us. It took just a quick glance at a map to realize that we were passing by Flathead Lake.
The largest freshwater lake west of the Mississippi, this place boasts more than 185 miles of shoreline. No wonder, it becomes the center of attention when it comes to sailing, waterskiing, fishing, swimming, and camping in Montana. A myriad of motels and rental cabins dot the shoreline, offering a place you can call home for a while.
If you aim for a quieter spot to end the day, head back to Lake Mary Ronan and enjoy its serene sunsets right in front of your cabin or tent.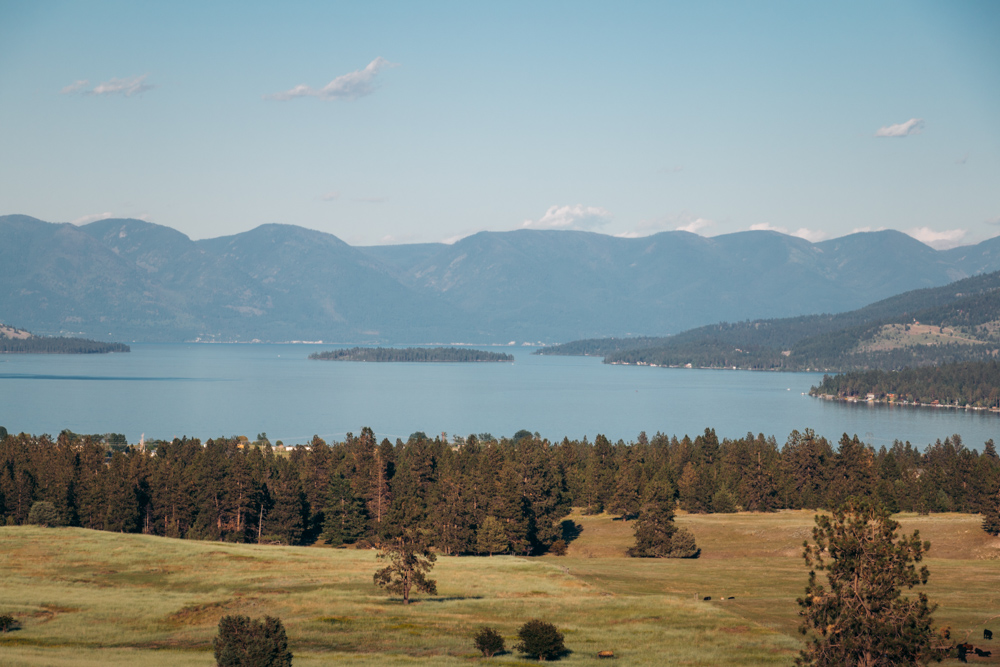 4. Flathead National Forest
Drive time: 3 hours 15 minutes from Lake Mary Ronan to Swan Lake, Montana
Adjacent to Glacier National Park, the Flathead National Forest enhances your visit to Lake Mary Ronan with rich wildlife and scenic hikes. The place exceeds the size of the state park tremendously. And so, the number of reasons to pay this protected area a visit during your stay at Lake Mary Ronan increases as well.
Ample lakes hidden among the rugged forest, winding rivers, hiking paths for miles on end… The Flathead National Forest collects the most surreal landscapes you can ever find in the American West.
5. Year-Round Activities
The outdoor adventures in the Lake Mary Ronan area inspire the travelers from every walk of life, those who visit the place all year round. The daily feats here range from hiking, kayaking, canoeing, and golfing during the summer season. Winter comes with its own bag full of "goodies", such as cross-country skiing.
Fishing falls into the category of the year-round activities. Speaking about fish, Lake Mary Ronan houses a wide range of marine creatures, including Kokanee salmon, yellow perch, and large mouth bass.
For a raw feel of nature, visit the Lake Mary Ronan State Park's campground. The place is relatively small, only 25 campsites. Yet it comes with some undeniable perks. How else would you call seasonal electricity at individual campsites?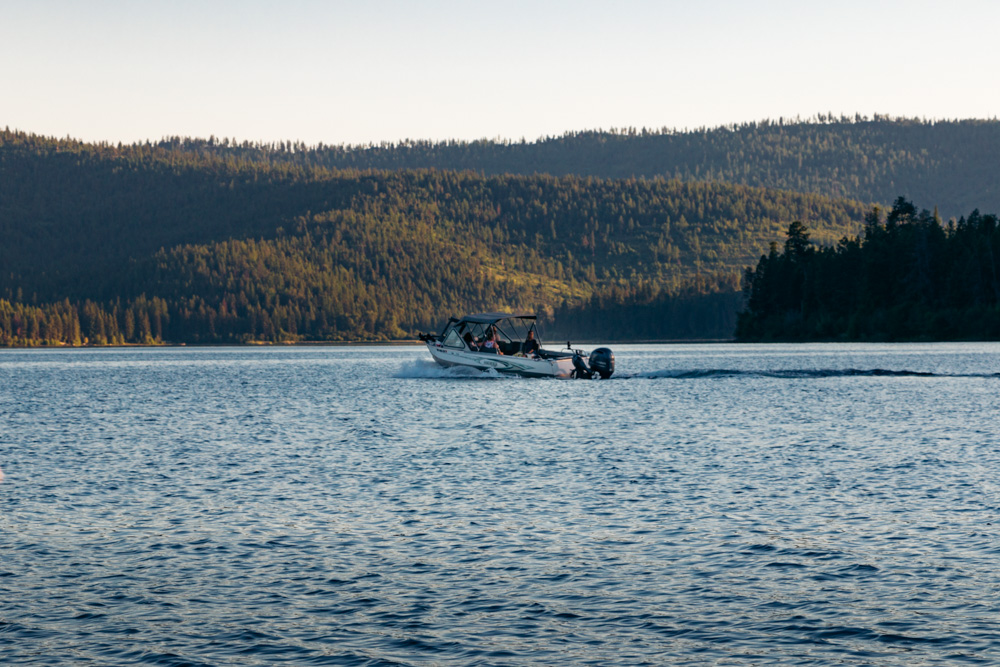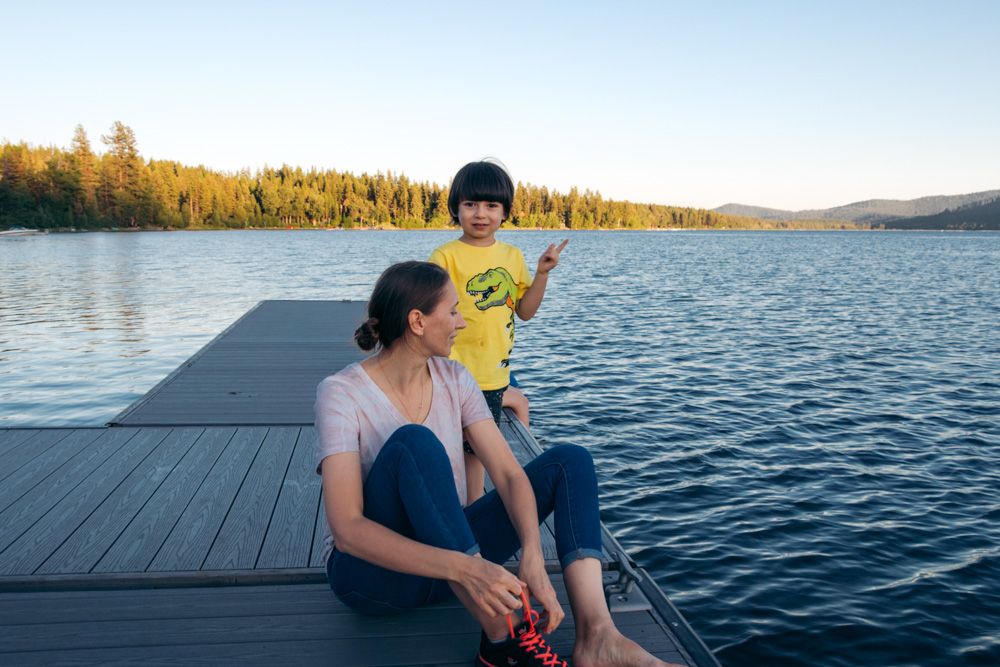 6. Ninepipe National Wildlife Refuge
Drive time: 57 minutes from Lake Mary Ronan to Charlo, Montana
The Ninepipe National Wildlife Refuge sits less than one hour away from Lake Mary Ronan. This, along with more than 200 species of birds, makes it one the biggest reason to visit Lake Mary Ronan for lovers of feathered friends.
When bird watching looses its attractiveness, grab a rod and try your luck at ice fishing. Yet regardless of your point of interest, don't forget to walk around and admire the immaculate surroundings, home to more than 800 potholes.
7. Western Montana's Serene Landscapes
Speaking about the beauty around you, the Lake Mary Ronan area raises the bar so high that some other places in Montana don't even dare to compete. The place is awe-inspiring. It projects peacefulness and calmness. And most importantly, it allows you to break free from your everyday routine.
Arriving at the Lodge and Resort at Lake Mary Ronan during the golden hour, I immediately felt content, fully and utterly. Soft sun rays were playing on the water surface, illuminating the lake. Golden shine embraced the tops of the trees.
Deer and rabbits that seemed to want to soak up the last sun rays popped up along the narrow road. A slow turtle basked in the sun on the shore near a squeaky boat dock. It felt idyllic. It looked impeccable. I wouldn't have want to end up anywhere else on that summer evening.
The area looked equally enticing the morning after. Needless to say, Lake Mary Ronan has proved to be that place that you want to visit again and again.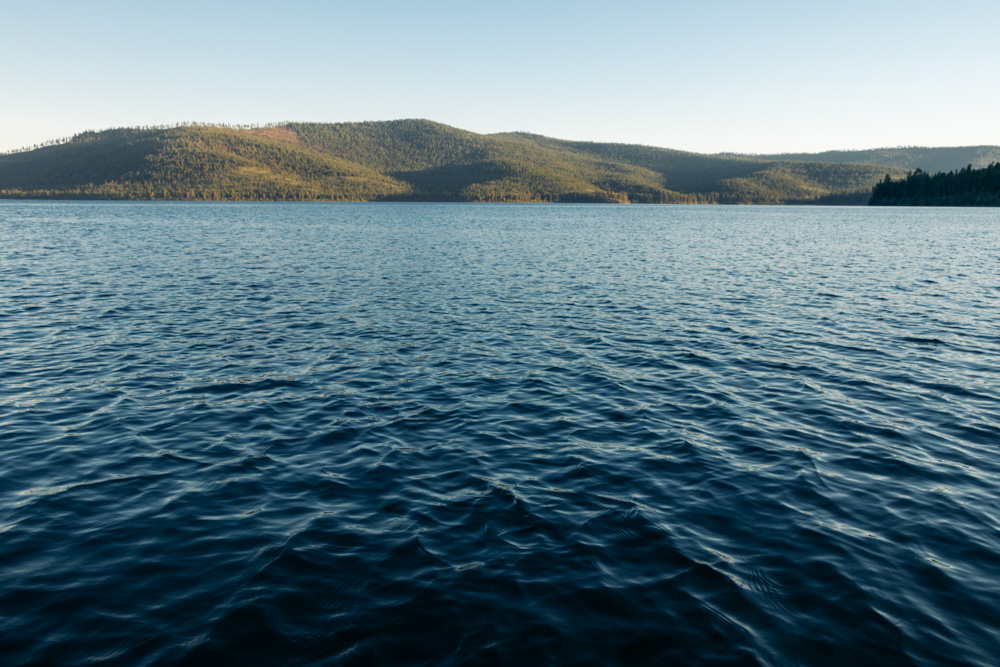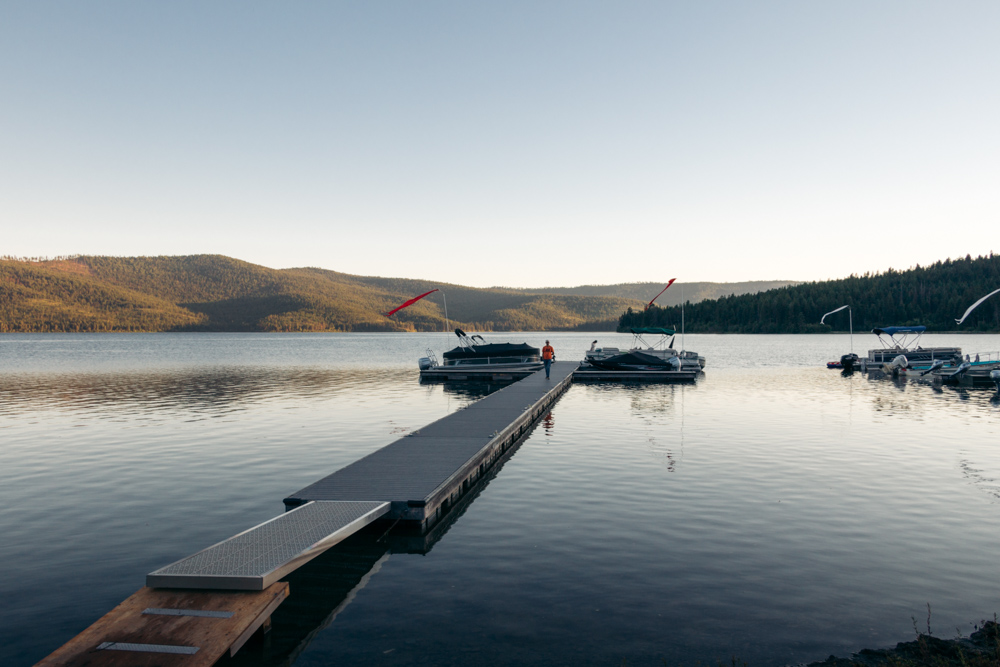 The Best Time to Visit Lake Mary Ronan State Park
The state park is open all year round. With that said, each season brings something special to enjoy during your visit to the Lake Mary Ronan area. It's up to you to choose what excites you more: a hike through the forest touched with fall festiveness or fishing while sitting on the frozen body of water.
Summer is by far the best time to visit the area and indulge in all water activities Lake Mary Ronan State Park has to offer.