Healthy, flavorsome, and requires only four ingredients, this pumpkin fudge falls straight into the category of new American cuisine's classics.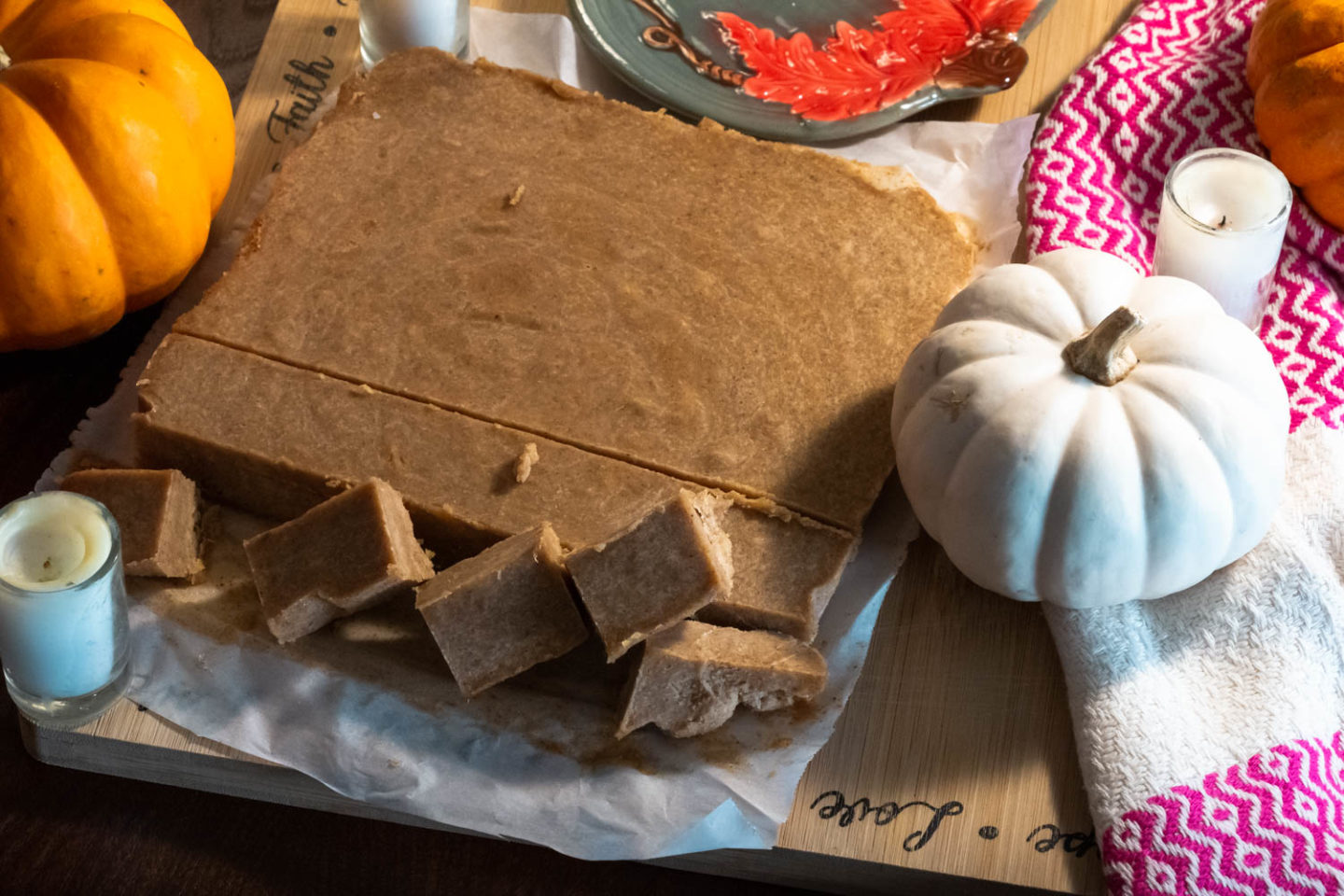 Healthy Pumpkin Fudge Recipe that Needs Only Four Ingredients
With plenty of pumpkin puree I made the other day, I had no other choice but look for more healthy ways to incorporate the signature fall vegetable into our diet. The truth is pumpkin is not the most favorite plant of some members of our family. So sneaking it into traditional recipes is by far the only way to make my nephew eat this orange squash.
I think I have finally succeeded at it. My pumpkin fudge that was gone within a few hours was a pretty good indicator of impossible turning into possible. On top of that except for my mom, nobody could guess that the recipe included some pumpkin – this underrated, yet so nutritious fall vegetable.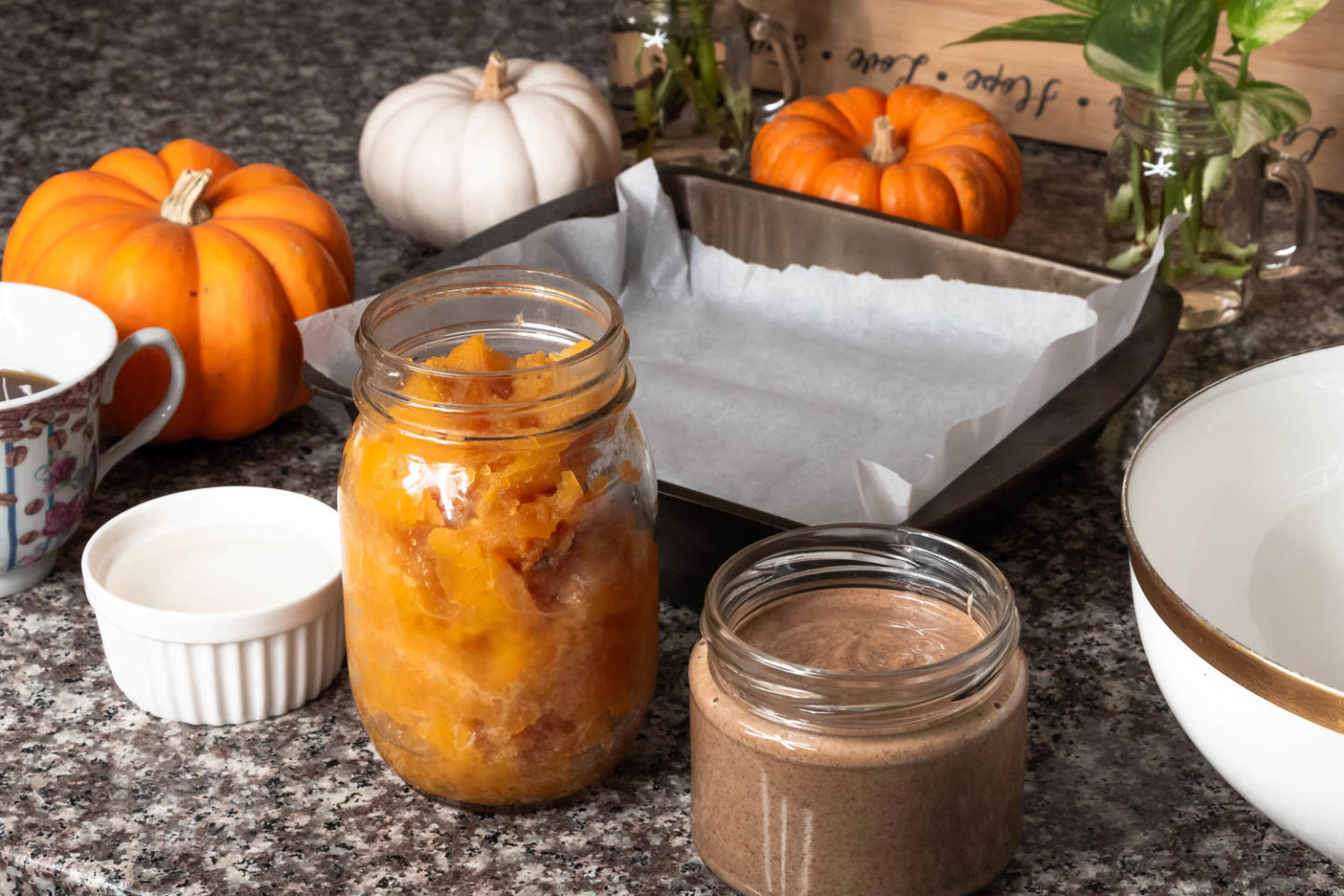 Making Pumpkin Fudge at Home
The miracle recipe asks for just four ingredients. Mix them well, let sit in a freezer for a few hours, and you have gotten the tastiest pumpkin fudge that people can't get enough of.
For this pumpkin fudge, you need a few things that most of us already have in our pantries. I use mostly raw ingredients such as raw honey and almond butter, simply because this is what we eat pretty much every day. You can use either the raw or processed ingredients – whatever pleases your taste buds.
Note: Raw foods are packed with more antioxidants, making your pumpkin dessert not only super delicious, but also the healthiest. Can you ever say no to a fall dessert that makes you feel and look younger?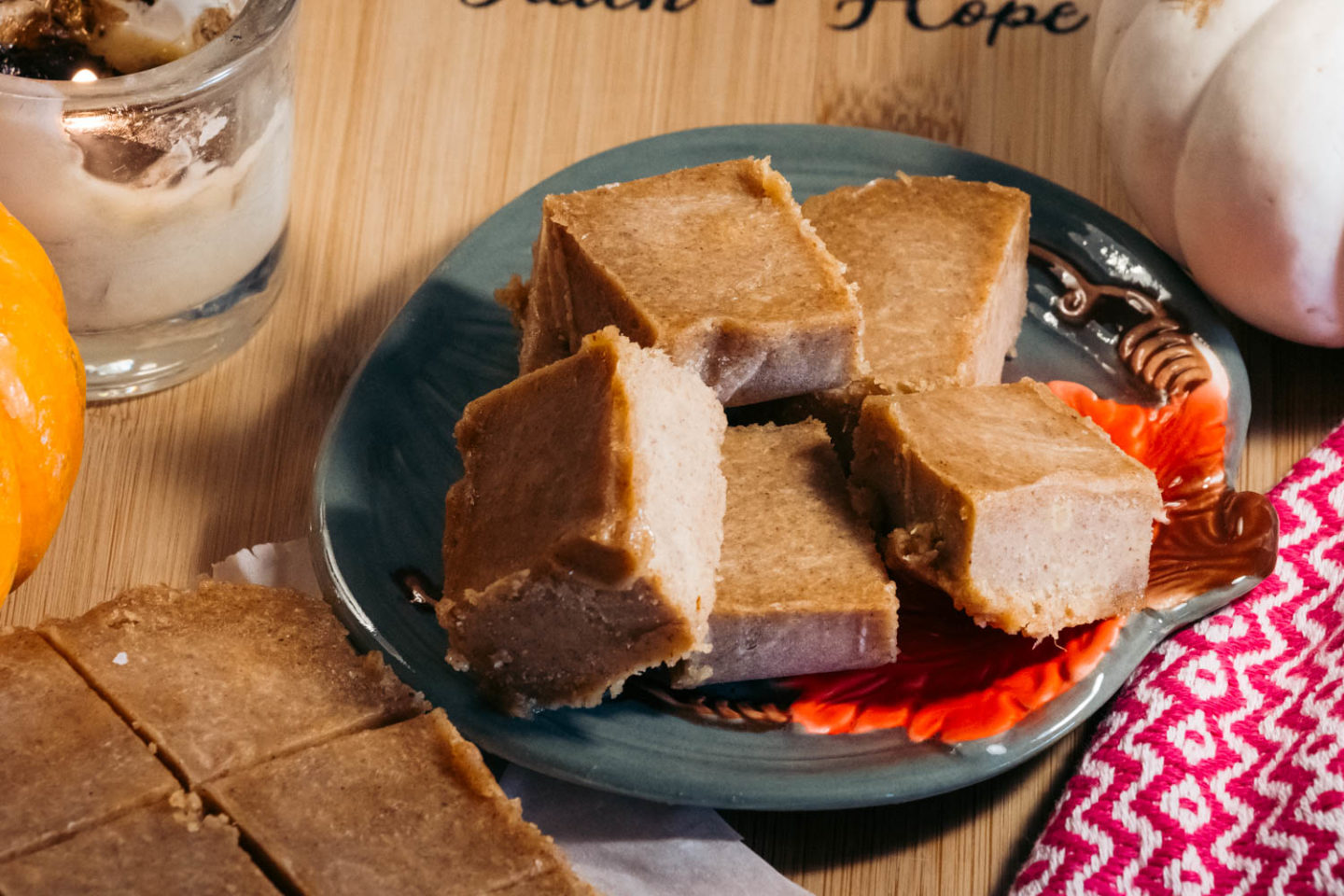 Pumpkin Fudge Recipe – Your New Favorite Healthy Fall Dessert
Ingredients
1 cup pumpkin puree
1 cup (raw) almond butter
1/2 cup (raw) honey (you can use any other sweeteners)
1/3 cup (unrefined virgin) coconut oil
Method
If your room temperature is below 76 and the coconut oil has solidified, melt it in a saucepan over low heat. All the ingredients for this pumpkin fudge need to be rather liquid to make sure they combine well.
In a bowl, combine the pumpkin puree (you can find the recipe in my pumpkin bread blog post), almond butter, honey, and coconut oil. Mix well.
Line a square pan with parchment paper. Pour in the mixture. Place in the freezer for 3-4 hours.
Cut the fudge into squares and serve immediately. Keep the rest of this new classic of American cuisine in the freezer. Eat the pumpkin fudge within 2 weeks. I don't think it's going to last that long, though.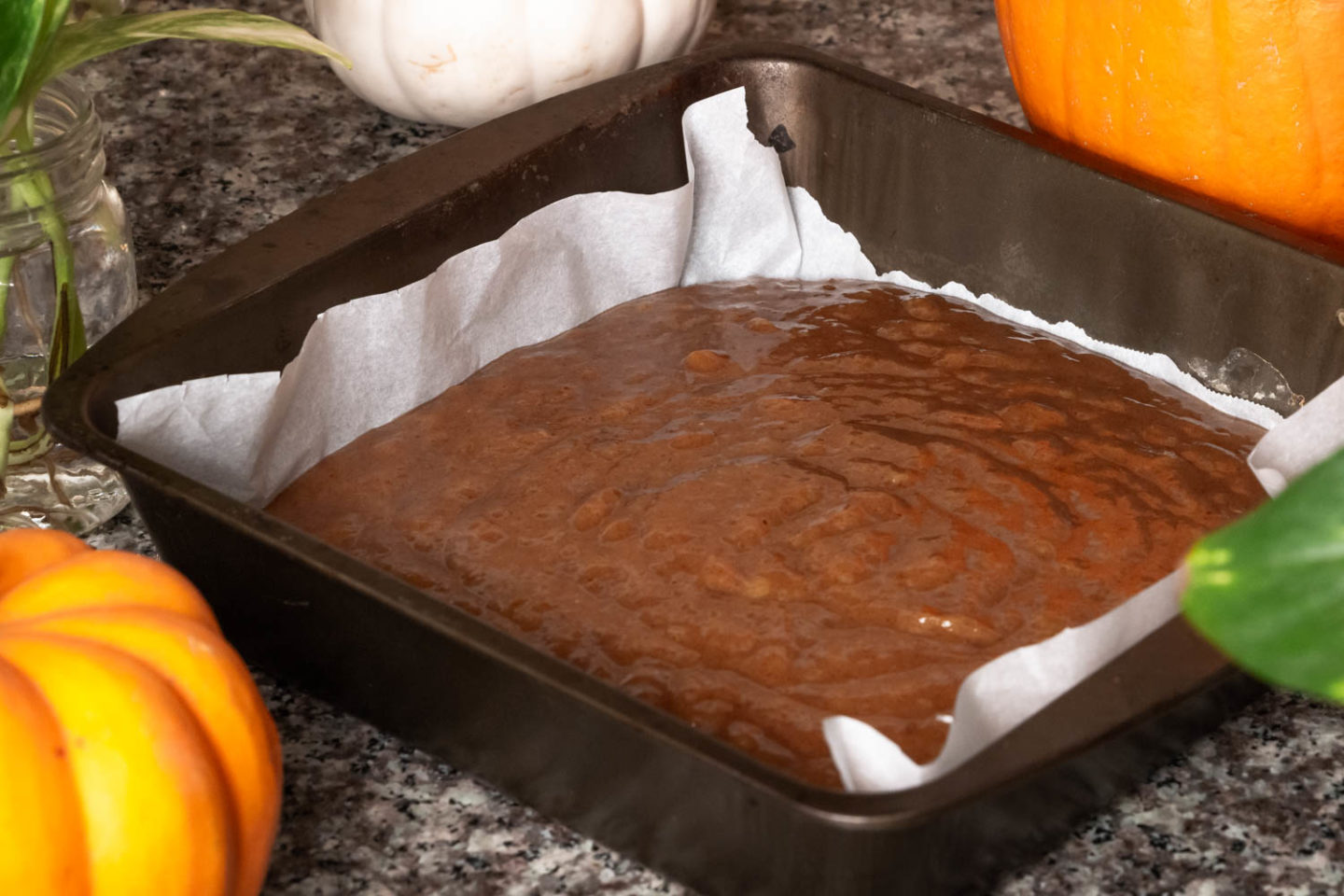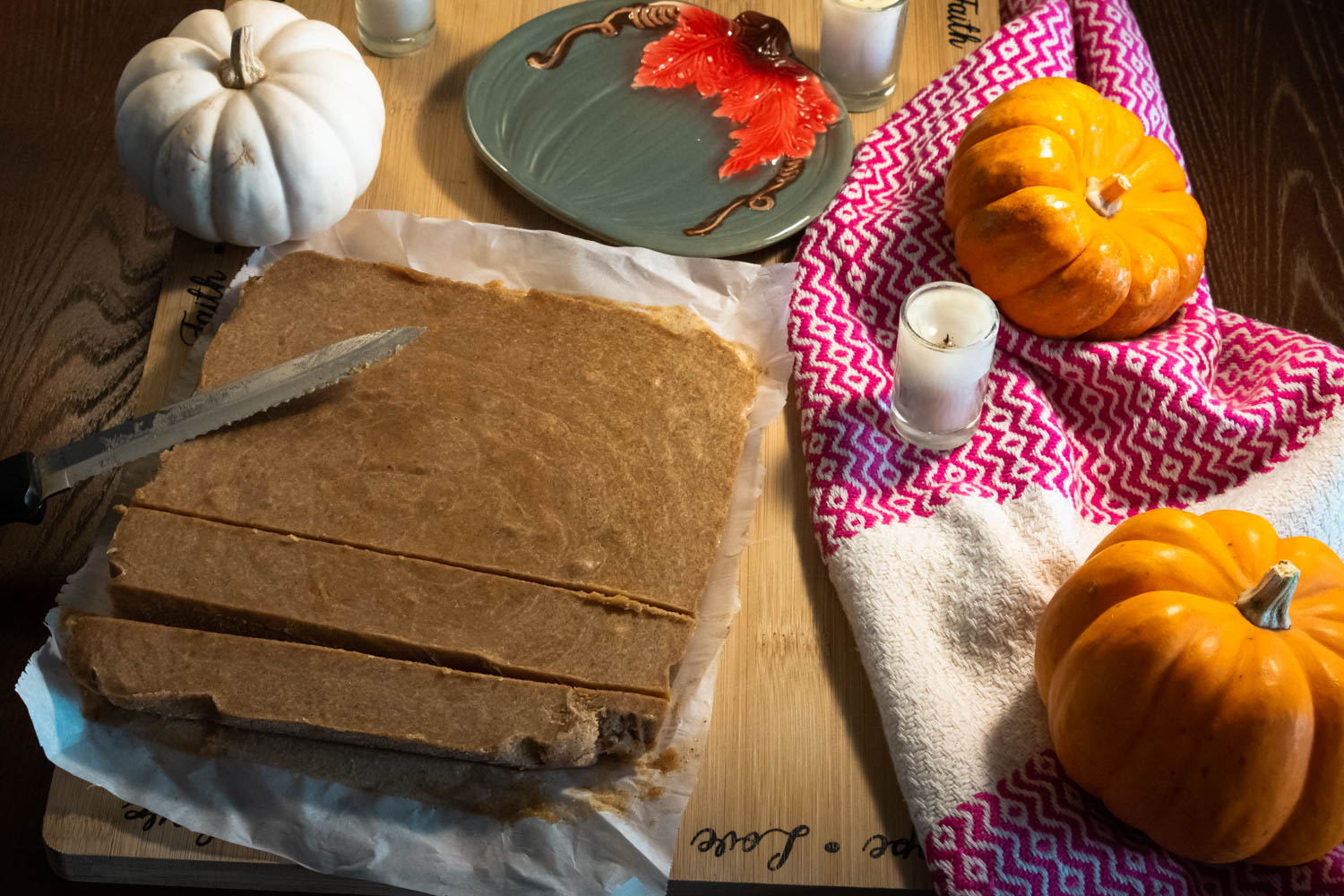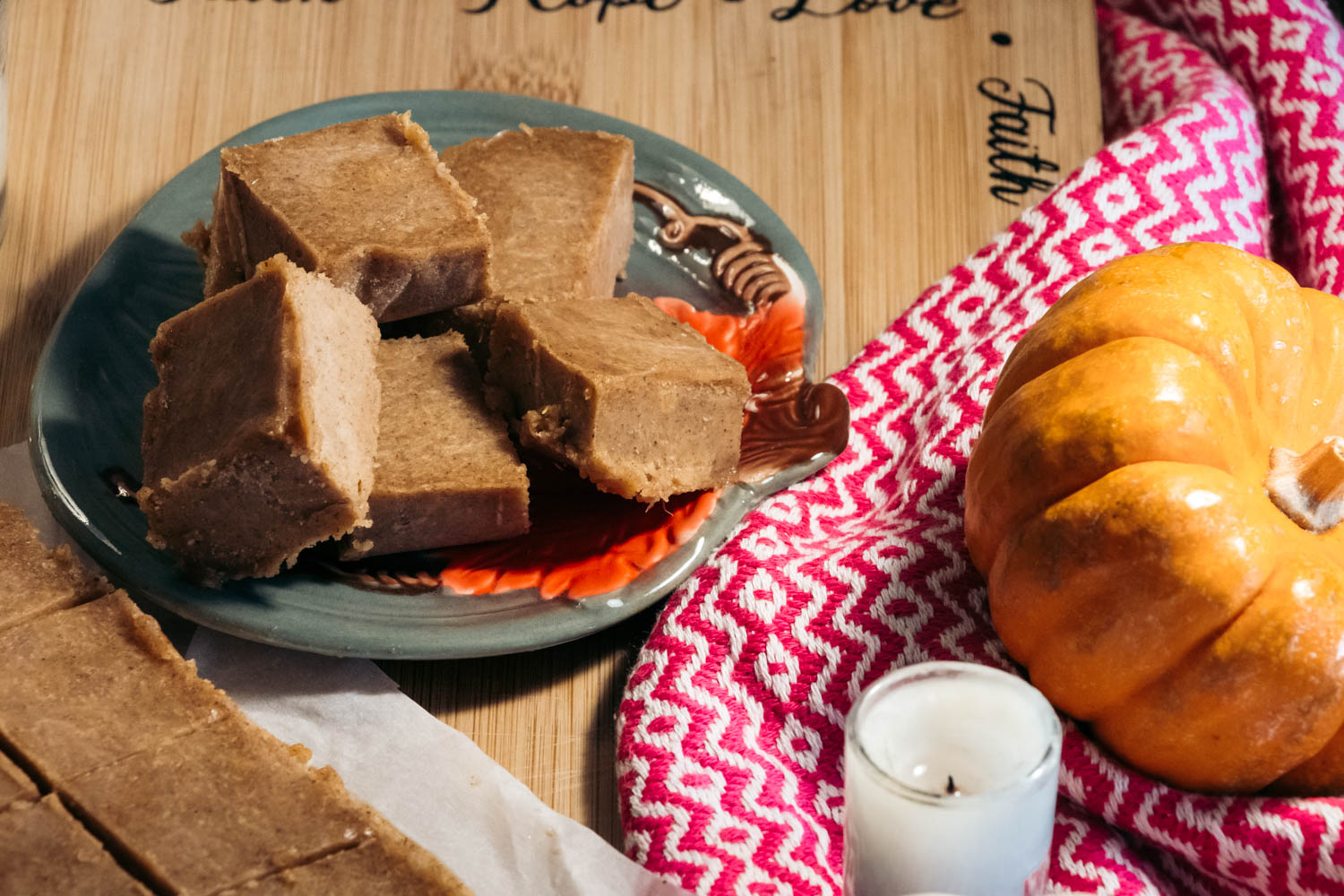 Want to experiment with more travel inspired dishes? Check out these recipes.