California has the most state parks in the country. Here are some of the best of them. You must see and explore these 11 California state parks as often as you only can.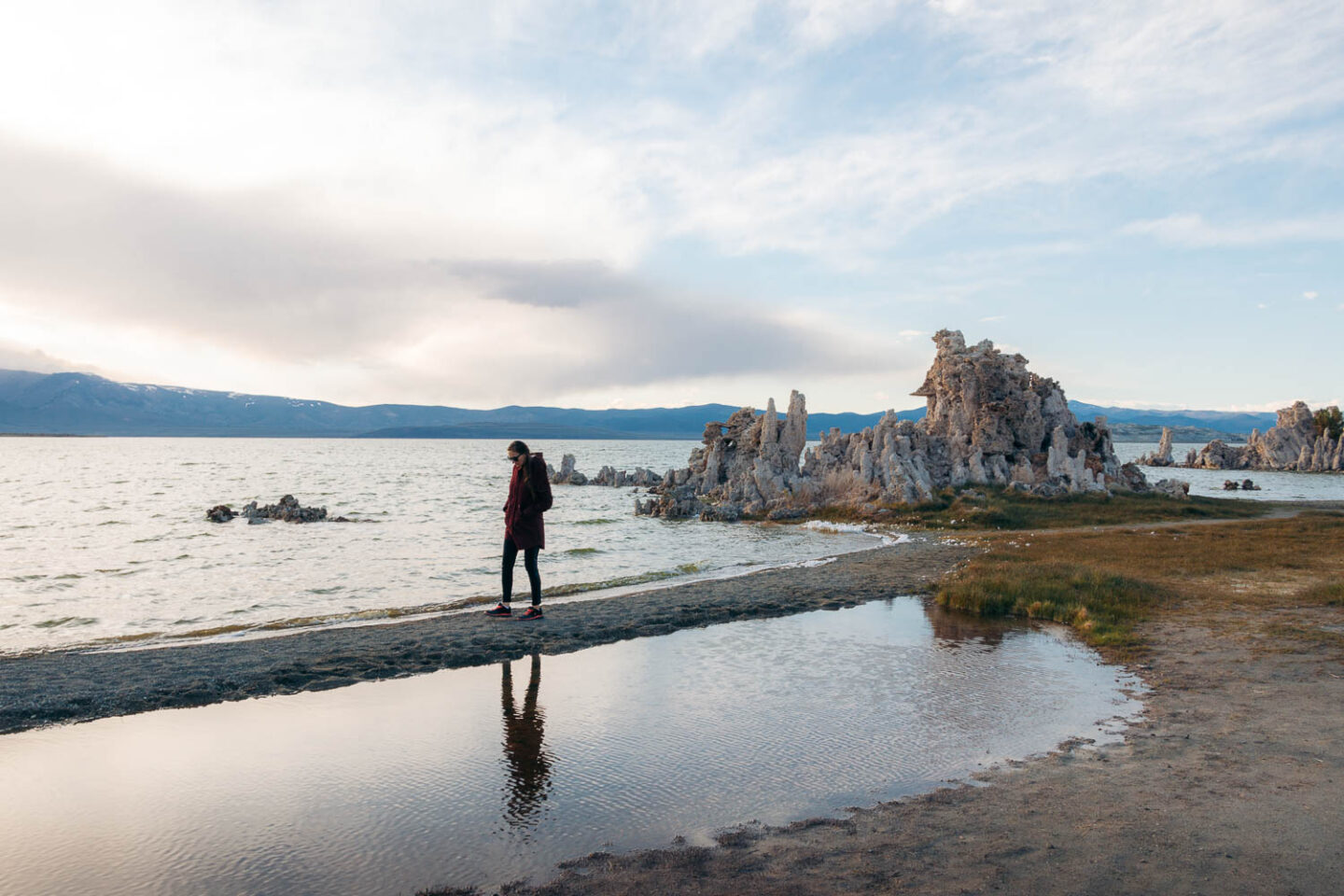 State Parks and Reserves in California
With 280 state parks, California renders unique natural beauty and a rich legacy of man-made structures often concealed from the majority of the Golden State's visitors. While the latter ache to explore the immense wonders of national parks, locals and those who travel slowly immerse themselves into subtle charm and not rarely complete tranquility of smaller destinations.
California state parks are diverse. Some are big, covering a few hundred thousand acres. Some are small like Watts Towers of Simon Rodia State Historic Park, just a tiny corner in a large city.
While we started our nature-infused adventures in California with national parks, slowly but surely we expanded this territory adding more state parks and reserves to our bucket list. Here are some of our favorite California state parks, in no particular order.
THE 11+ MUST-SEE CALIFORNIA STATE PARKS AND RESERVES
1. Point Lobos State Natural Reserve
All state parks within the Big Sur area in Central California deserve admiration. In fact, due to its natural beauty and fame as one of the world's most beautiful drives, the Central Coast sees more international visitors than California lesser-known national parks, such as Pinnacles National Park and Lassen Volcanic National Park.
But there are several state parks and reserves in Big Sur that I feel inclined to give special attention to. Point Lobos State Natural Reserve is one of them. The 400-acre scenic park sits in the northern corner of Big Sur, just 7 miles south of Monterey.
Bounded by high swell on one side and rolling hills on the other, the state reserve depicts the true character of California. Wild, bold, slightly dangerous, never predictable, and absolutely spectacular…
Several easy trails intersect the area, taking its visitors to lonely cliffs, at the bottom of which seals rest after months of foraging in the sea, or picturesque coves with the views of bird-inhabited isles.
Location: Carmel-by-the-Sea
Admission: $10 day-use parking fee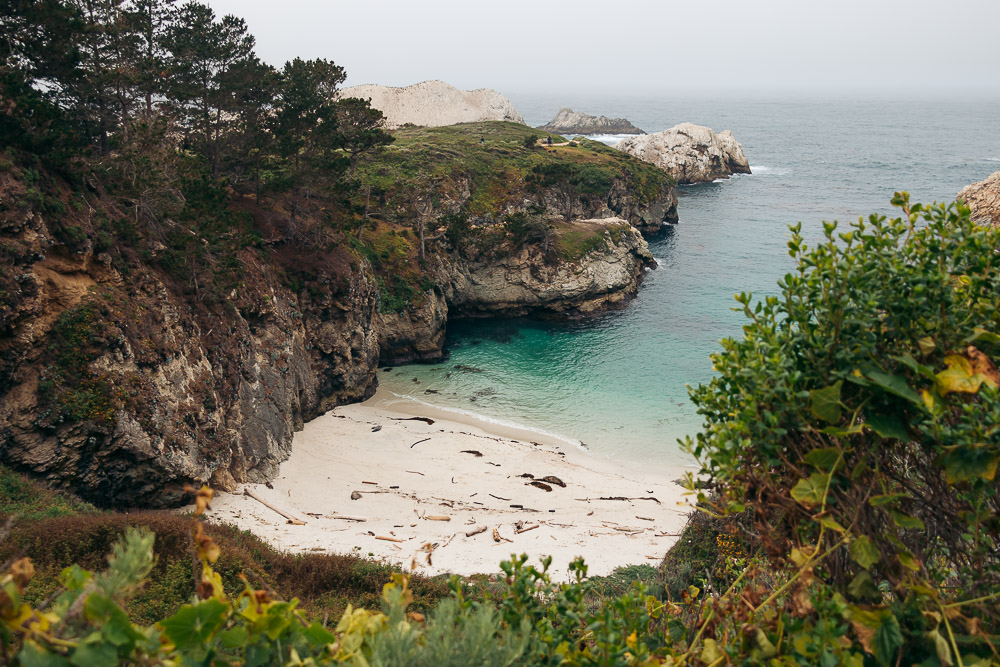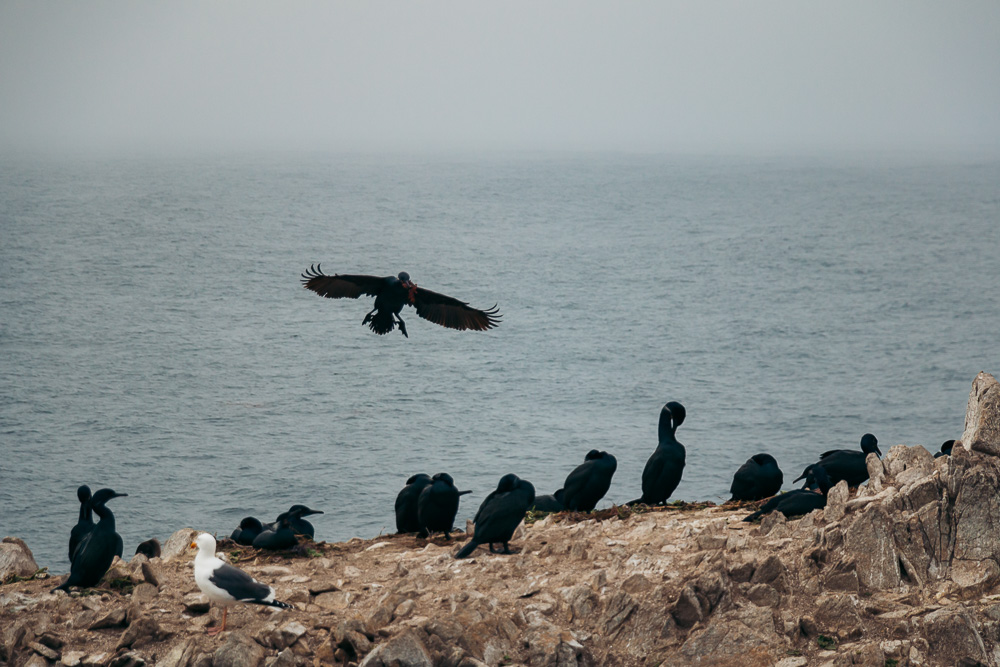 2. McArthur-Burney Falls Memorial State Park
Locals call it simply Burney Falls. And while the 129-foot waterfalls is not the only attraction in the park, it's certainly the main one. Fearing that the natural site could become another victim of hydroelectric development projects, Scott McArthur purchased the land surrounding the waterfall in the early 20th century. In May 1920, the property was gifted to the State of California in memory of John and Catherine McArthur.
Today, McArthur-Burney Falls is considered one the most beautiful state parks in California. A waterfall that never reaches the heights of famous Yosemite's waterfalls, Burney Falls surpasses them with its predictability. Throughout the year, the roaring giant diligently transfers 100 million gallons of water into Burney Creek.
Admission: $8 day-use parking fee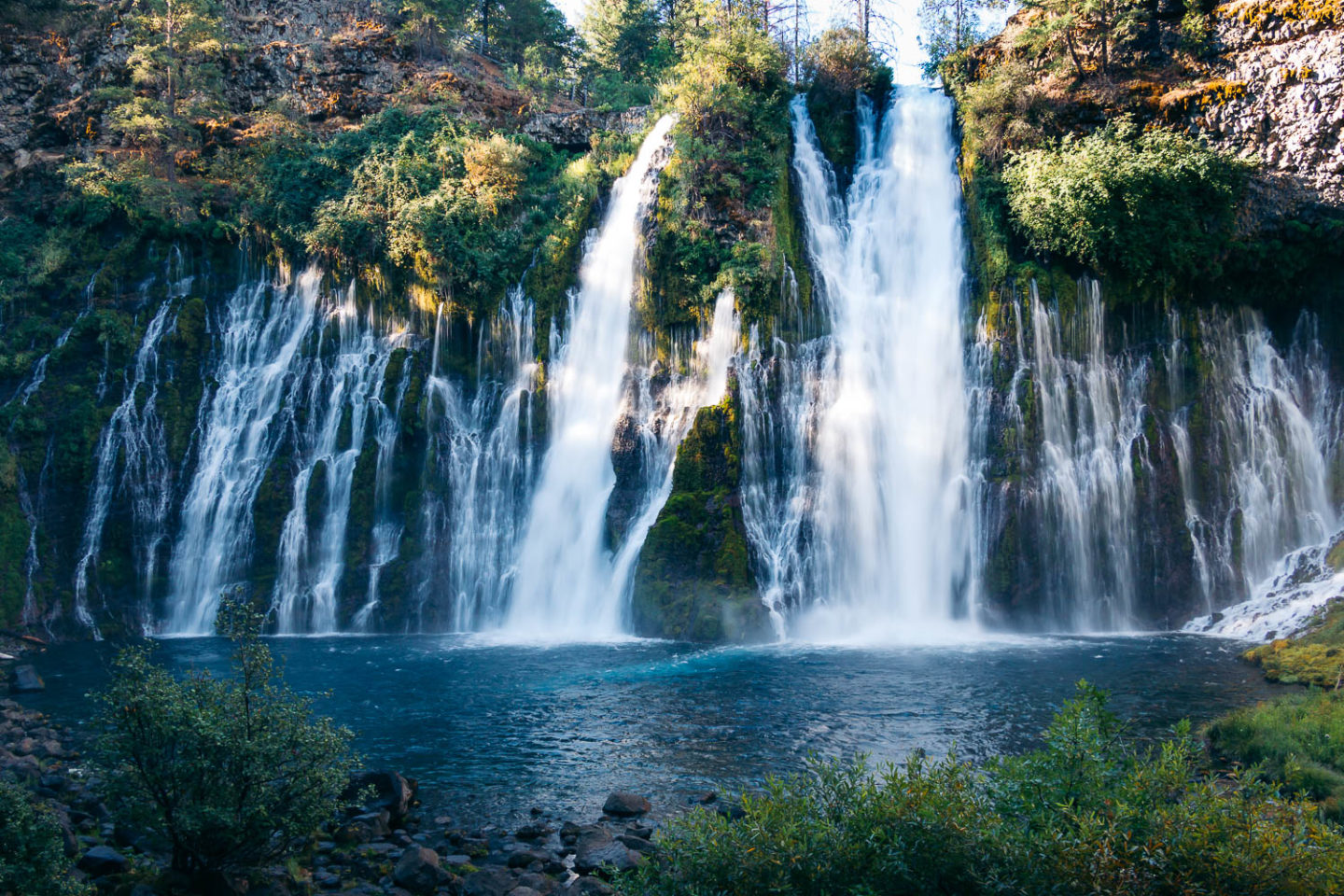 3. Red Rock Canyon State Park
Red, white, and pinkish buttes rise over a California desert, roughly 120 miles south of Los Angeles. Like welcoming hosts, the peculiar pillars greet every traveler driving along Highway 14. And just like skillful entertainers, the lonely group of the desert formations arouses their curiosity at once.
Red Rock Canyon State Park has allured locals and visitors of California for centuries. In the old days, the Kawaiisu Indians lived and traded near a dramatic gash at the western edge of the El Paso Mountains. Ancient petroglyphs that tell stories about courage, struggles, and desert life can still be found in the mountains.
Life in the desert has never been easy. Challenging is also a hike through the open terrain of California's Red Rock Canyon State Park in summer. But the same barren desert turns into a vivid painting in spring. After a wet winter, wildflowers emerge in a small valley between the Visitor Center and Ricardo Campground, adding a short-lived but such a lovely pop of color.
Admission: $6 day-use parking fee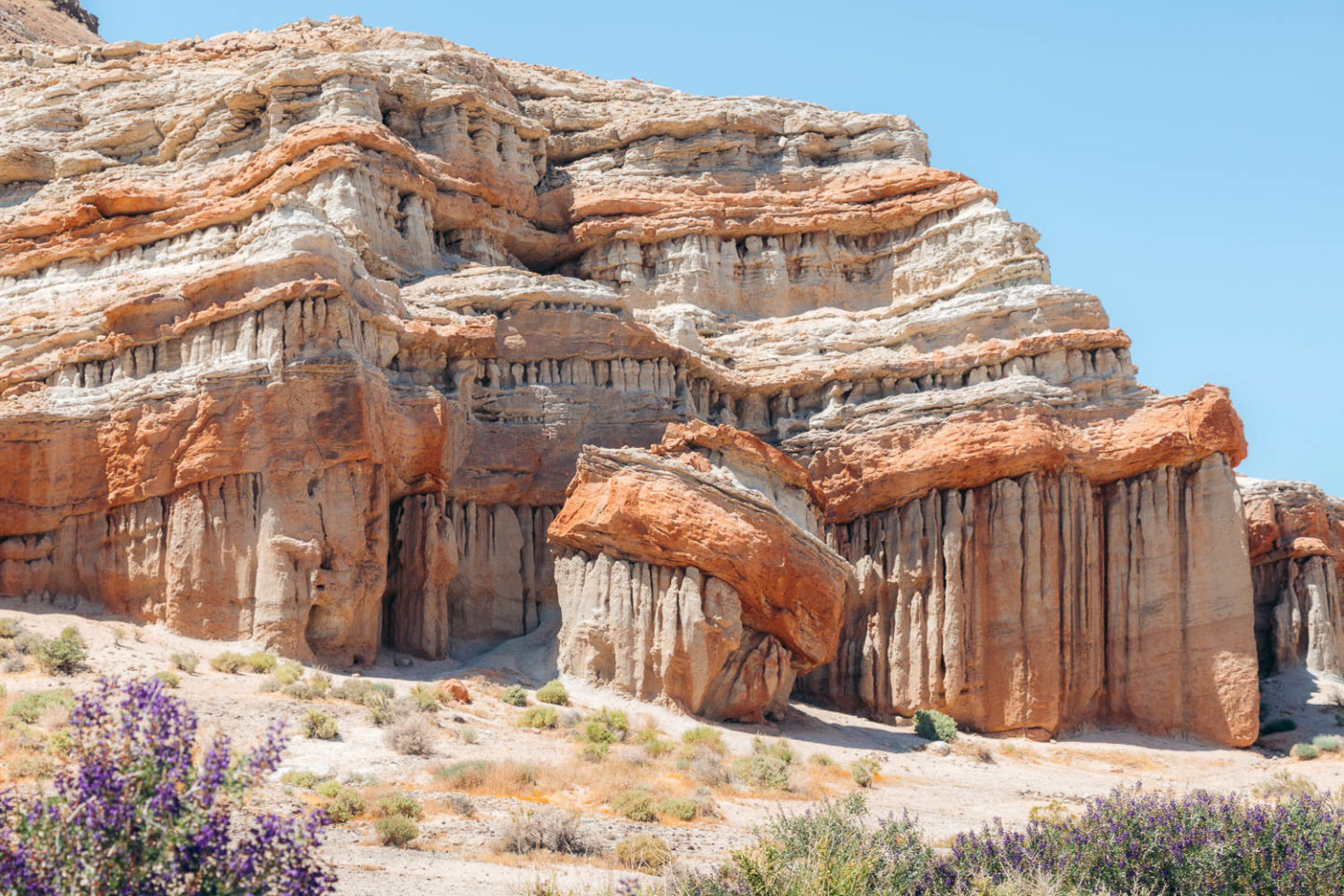 4. Garrapata State Park
The wildflowers also pop up in Garrapata State Park, located in Big Sur along California Central Coast. The blooms spread along the entire hillsides, abruptly stopping by rocks and narrow sandy stretches of land.
From mid-February through mid-April, the secluded Calla Lily Valley dominates the entire flower show. A hike to the hidden gully festooned with large white plants is a short walk from a roadside parking area. The trail terminates at a shallow gorge that faces the vast ocean. Providing constant water supply to the blooms, a winding brook runs through the valley and an adjacent beach until it empties into the Pacific.
A longer trail, with a few footbridges, loops the area, taking the hikers closer to the shore and then back to the scenic road. A section of the world-famous Big Sur Drive, Garrapata State Park attracts California road-trippers all the year round.
Location: Carmel-by-the-Sea
Admission: No entrance fees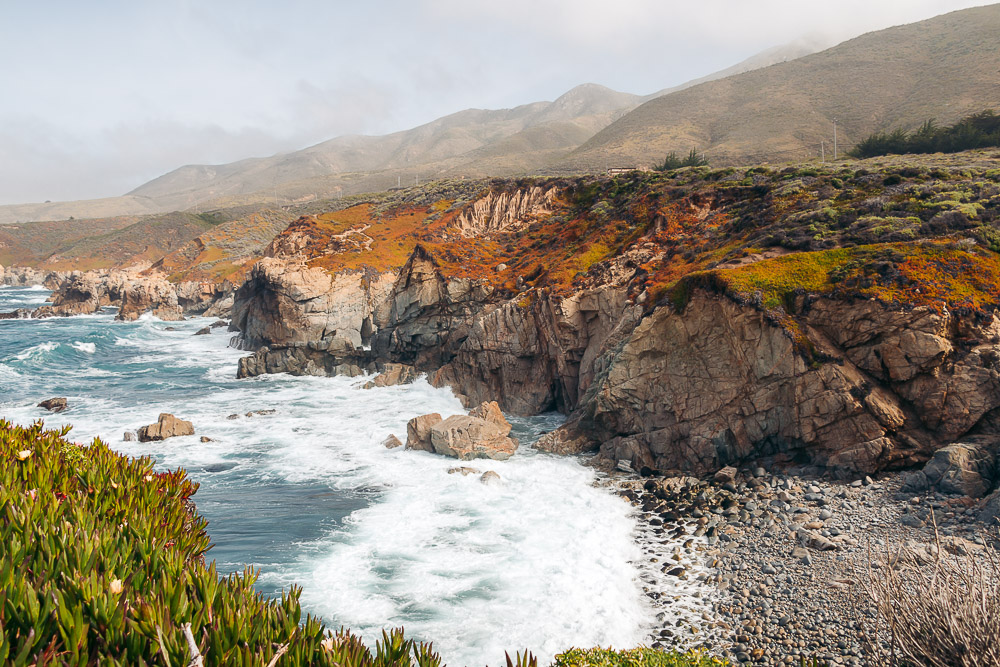 5. Emerald Bay State Park
Often compared with Lake Bled in Slovenia, Emerald Bay State Park is located 12 miles north of South Lake Tahoe. As part of the California side of Lake Tahoe, the area inherits its rough beauty and boasts a number of alluring sites nearby.
The signature feature of Emerald Bay State Park is Fannette Island. The dramatic isle looks like a small spot stranded in the lake. In reality, though, it's big enough to shelter Vikingsholm, a 38-room mansion originally owned by Lora Josephine Knight.
The historic structure was built between 1928 and 1929 in the best Scandinavian traditions. The state acquired the property in 1953. Today, the hidden castle is considered a National Historic Landmark. The mansion, however, is a seasonal attraction. It's open for tours only in the summer months from June to September.
Location: South Lake Tahoe
Admission: $8-10 day-use parking fee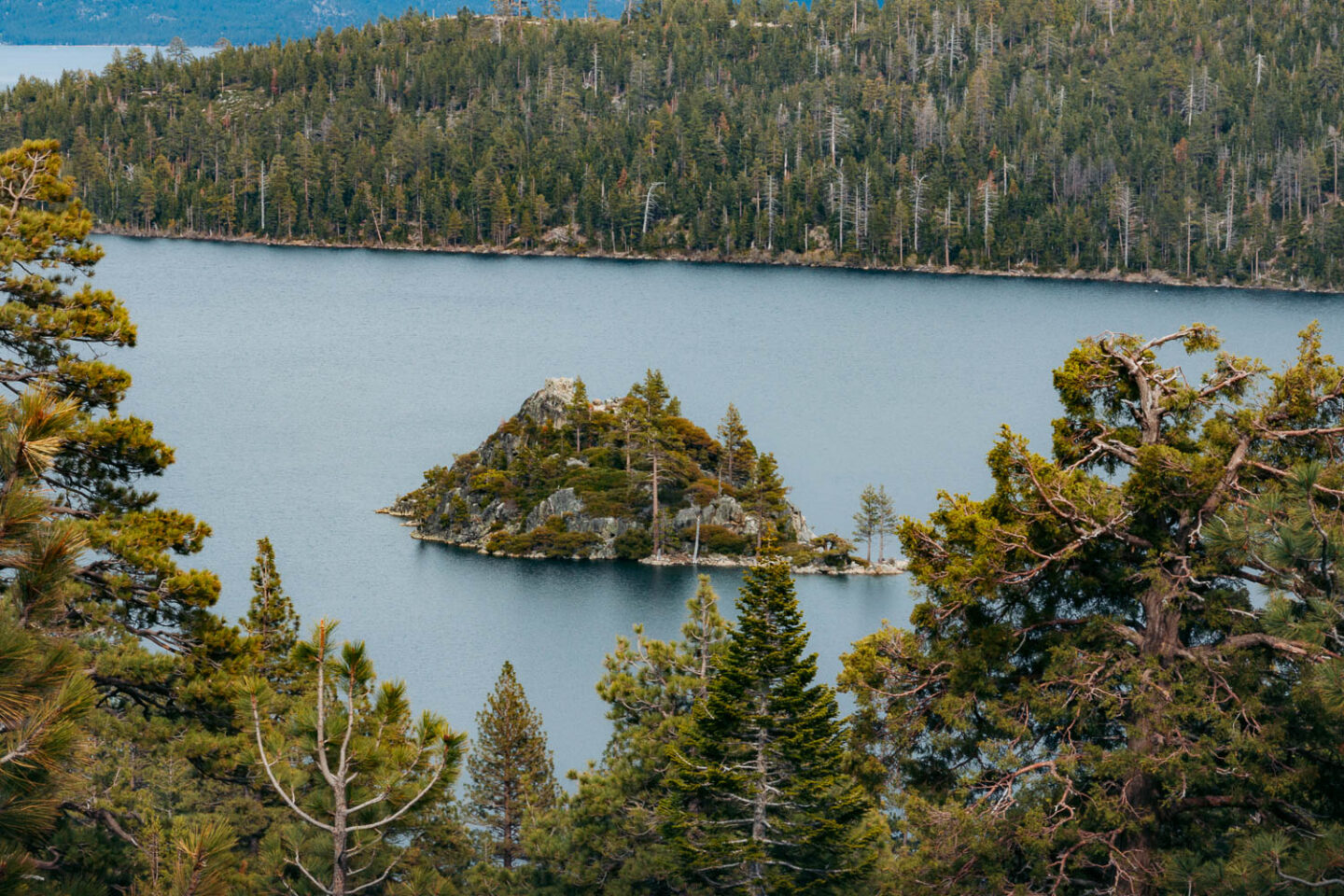 6. Point Mugu State Park
After living in California for more than a decade, I've heard a good deal about Point Mugu State Park. But somehow the area didn't end up on my list of local adventures until recently. A few weeks ago, we were invited for a barbecue at Sycamore Cove Beach.
Needless to say, the sandy stretch of land bounded by a rocky outcropping and a creek that runs through a tunnel under Highway 1 was all I needed to add Point Mugu State Park to my list of the best state parks in California.
The park also includes two valleys, five miles of sandy beaches, and an extensive network of hiking trails.
Admission: $8-12 day-use parking fee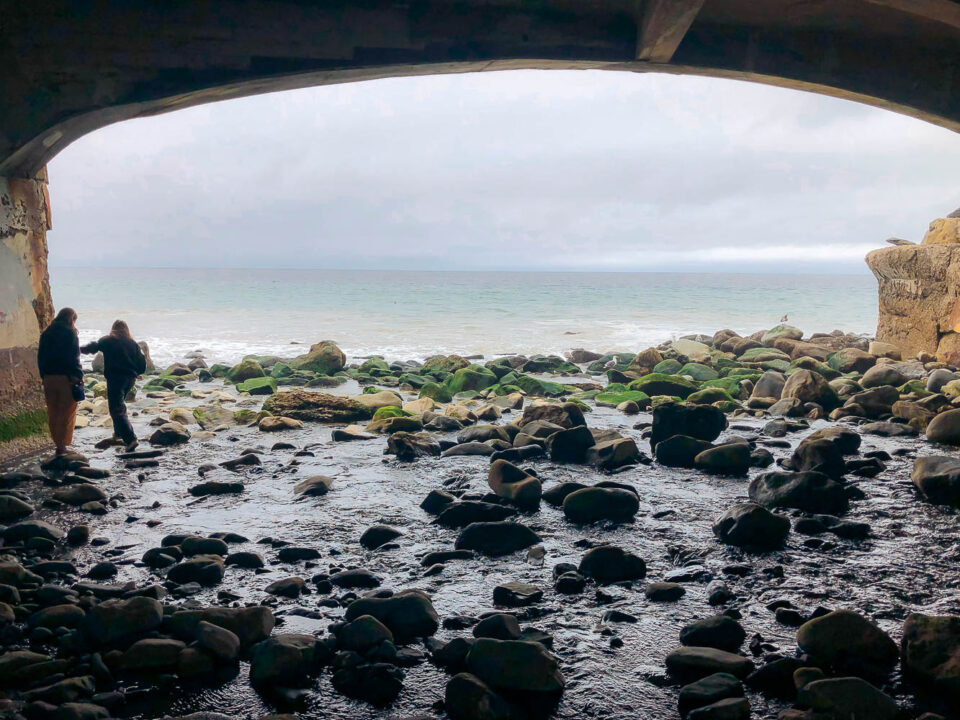 7. Julia Pfeiffer Burns State Park
A few natural sites set Julia Pfeiffer Burns State Park and its surroundings apart from the other coastal parks in Central California. First, it's purple sand at Pfeiffer Beach. Pockets of colorful sand appear where a brook trickles through the beach to the ocean. The flowing water magically interferes with the sand that, in its turn, acquires purple shade.
The rest of the beach features a predictable yellowish color. But that's not the end of the miracles that allure Californians to this section of the Big Sur's state parks. At sunrise and sunset, sunlight gets trapped in Keyhole Arch. Unable to rise over the rock formation, the golden rays, now formed into a star or a long beam, squeeze out of the hollow and spread out in different directions.
Note: Pfeiffer Beach is located roughly 10 miles north of Julia Pfeiffer Burns State Park
The most prominent site within Julia Pfeiffer Burns State Park that is famous not only in California but throughout the world is McWay Falls. The 80-foot waterfall drops from a sheer cliff on an empty beach. At high tide, the water stream empties directly into the ocean.
The beach, however, is closed for visitors. Several years ago, a slide caused a permanent closure of the section of the trail that led to the beach. The stunning waterfall can still be observed from the 0.5-mile, round-trip McWay Falls Overlook Trail.
Admission: $10 day-use parking fee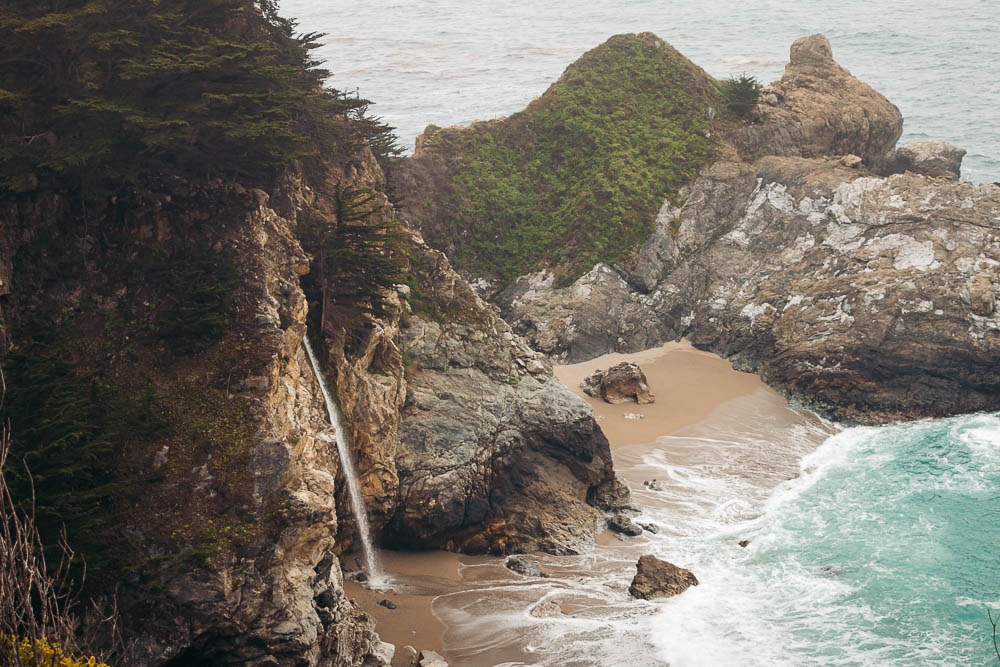 8. Antelope Valley California Poppy State Reserve State Natural Reserve
Plain and barren most of the year, Antelope Valley California Poppy State Reserve transforms into vibrant orange seas at the end of winter. After heavy winter rainfalls, the desert ground gives birth to millions of orange California poppies. The flowers start blooming as early as mid-February and may last through late May. And these orange fields are a sight to behold.
Admission: $8 day-use parking fee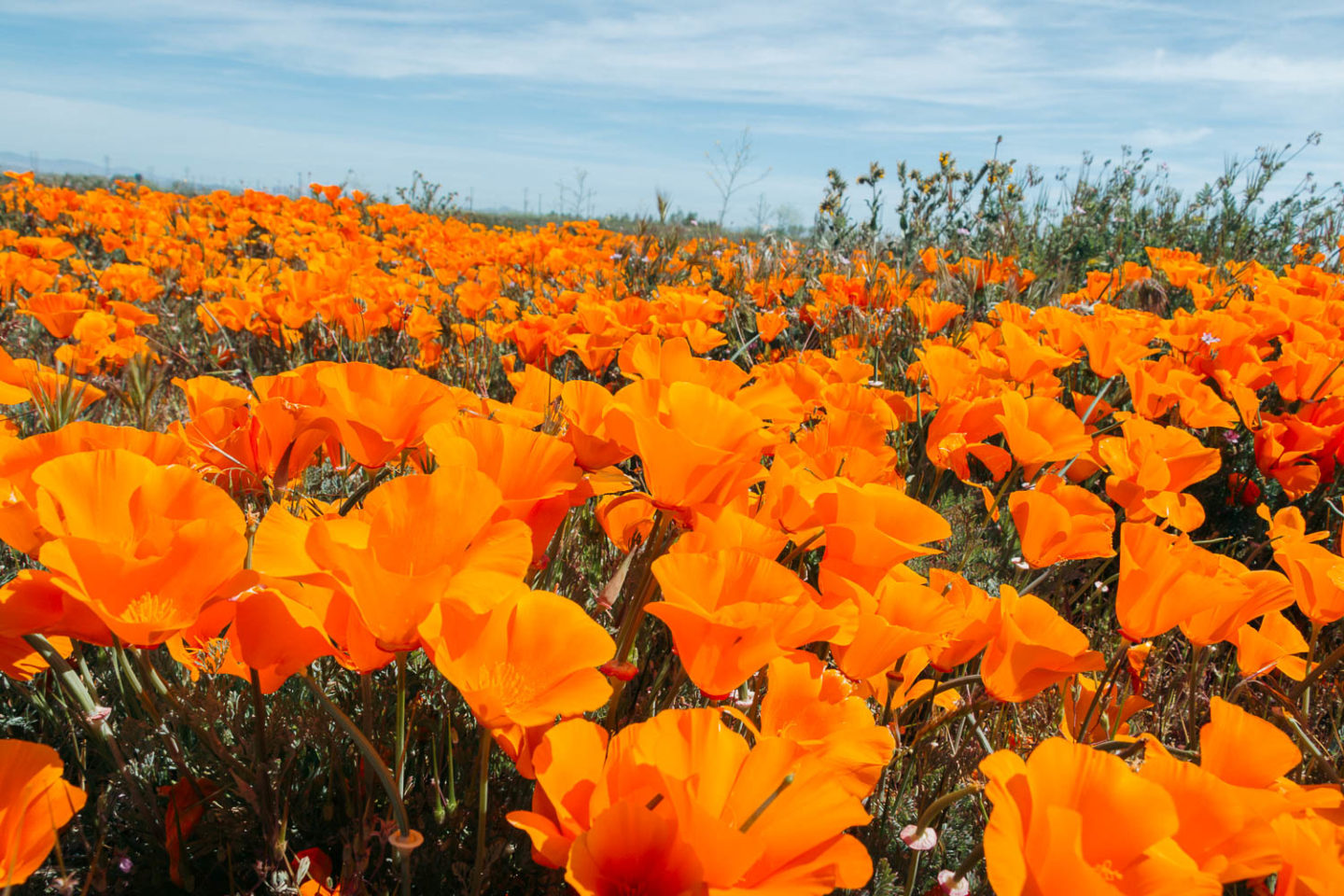 9. Mount San Jacinto State Park
Nestled about 6 miles northeast of Palm Springs along Tramway Road, Mount San Jacinto State Park offers a much-needed relief from the scorching Southern California sun.
Palm Springs, a city popular for its lavish pool parties, was unbearable in early June a few years ago. Roshan planned a birthday surprise for me. But not being big fans of hanging out by the pool with large crowds of strangers, we also couldn't stay in the city. It was too hot, too humid, and just too much to be outside…
Instead of sweating in the streets of Palm Springs or hiding inside air-conditioned cafes with large acai bowls, we jumped on an aerial tram and were transported to the coolness of Mount San Jacinto State Park.
Rising more than 8,500 feet above the Colorado Desert, the state park was about 25 degrees cooler than the popular Southern California desert city. We skipped a tour through the Natural History Museum and documentaries offered by two theaters at the Mountain Station and headed down a paved walking path.
This part of the California state park can suit hikers of all walks of life. The trails are mostly paved, with an insignificant change in elevation. If you prefer a rougher environment, get off the paved paths and dive deeper into the forest. Here with fewer people to scare them, California wild animals appears more often.
Location: Idyllwild-Pine Cove
Admission: $10 day-use parking fee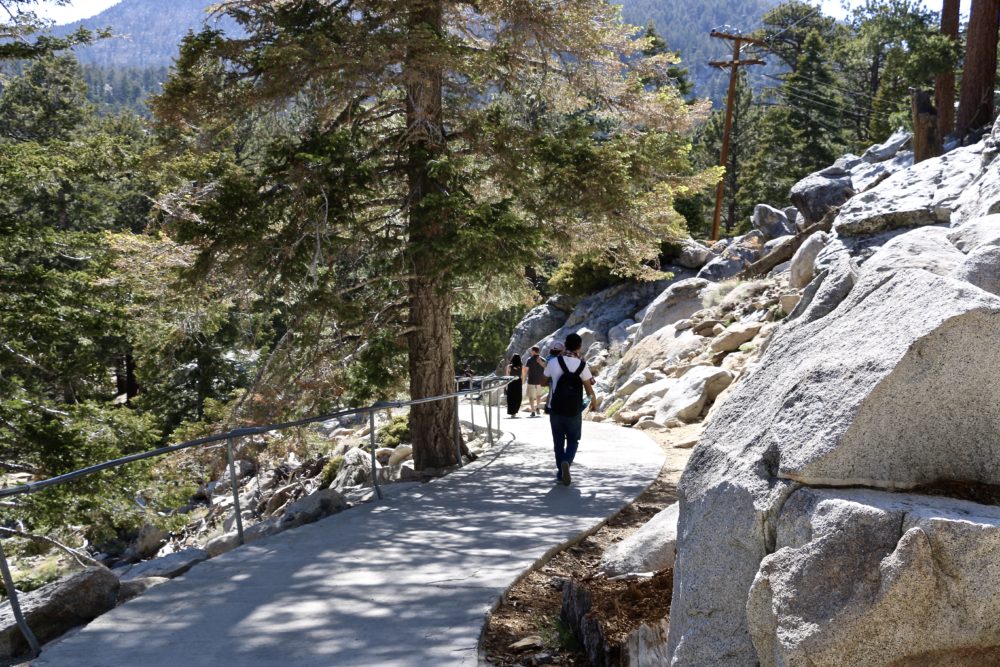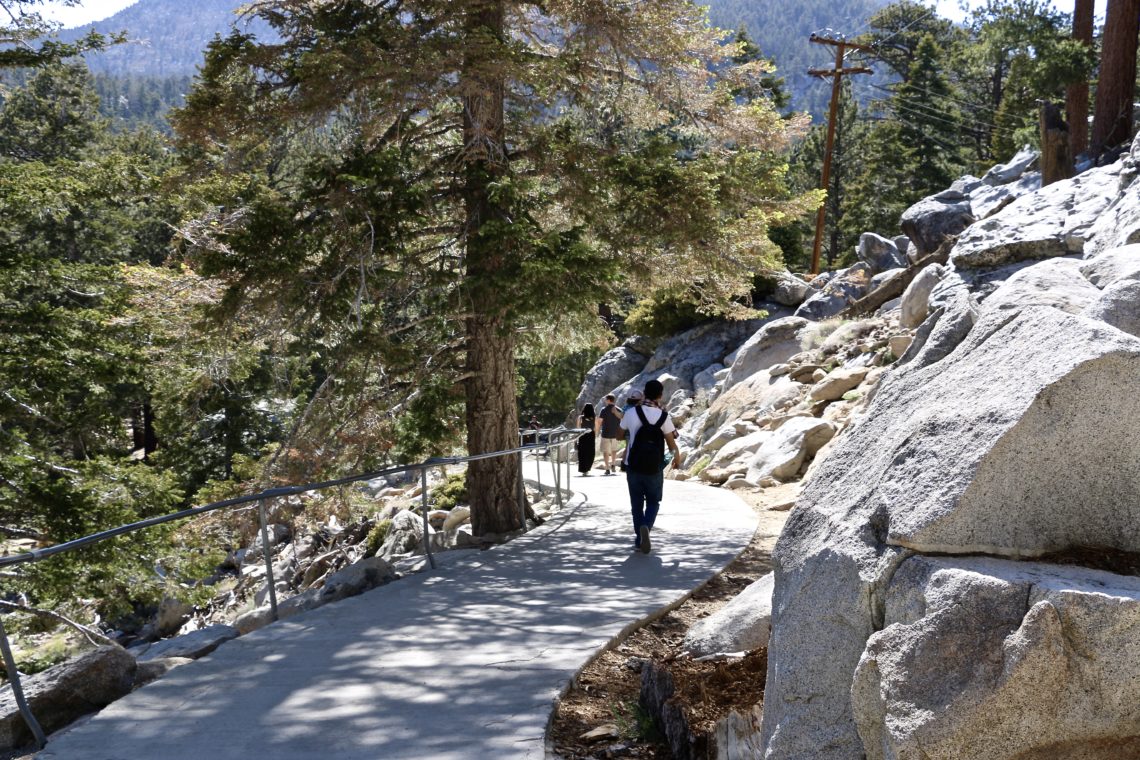 10. Leo Carrillo State Park
A cozy beach with several natural arches perched right in the ocean, Leo Carrillo State Park is one of the most beautiful beaches in California. Sunbathers and landscape photographers flock to this idyllic location, rain or shine. Hidden from the sun under large beach umbrellas, locals can spend hours on end admiring a soothing game of swirling waves and watching seagulls hunting and foraging for food.
In early spring, the cliffs above the beach adorn themselves with yellow wildflowers. The ocean is not warm enough to swim. But the sand that is getting more pleasant to the bare feet day by day and significantly fewer visitors makes this California state park especially appealing.
Admission: $8-12 day-use parking fee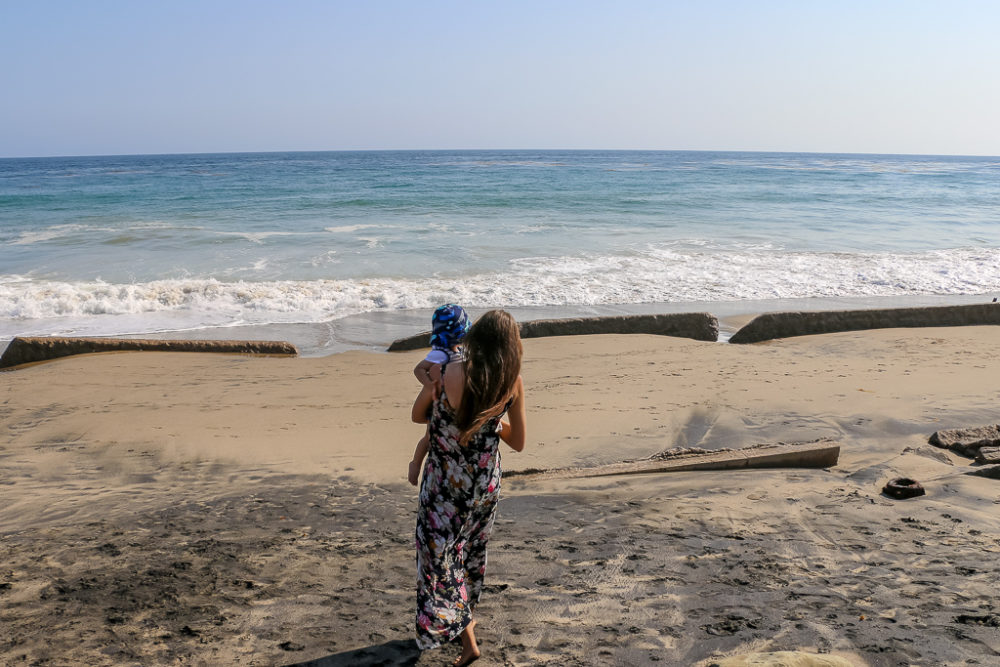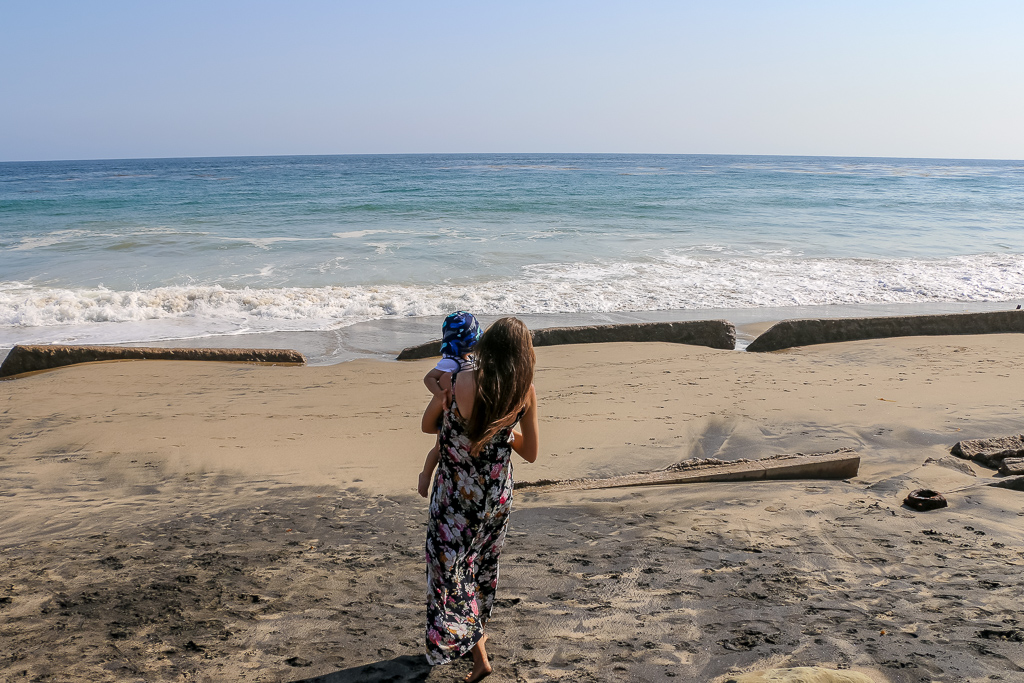 11. Mono Lake Tufa State Natural Reserve
Neighboring bigger and, in some cases, even more beautiful lakes in the Mammoth Lakes region, Mono Lake would be just another charming lake known only to locals if not for one thing. Mono Lake is a saline soda lake.
Lake water that never flows to the ocean periodically evaporates, leaving dissolved salt and other minerals on the surface. These minerals make Mono Lake 2.5 times saltier than the ocean.
When the lake water mixes with underwater springs that are rich in calcium, the famous tufa towers form. In essence, these bizarre rock formations are limestone sediments composed of calcium carbonate.
Some of the tufa formations rise above the surface a few feet away from the shore. The majority of them congregate by the lakeside. Climbing the tufa towers, however, is prohibited.
Admission: $3 day-use parking fee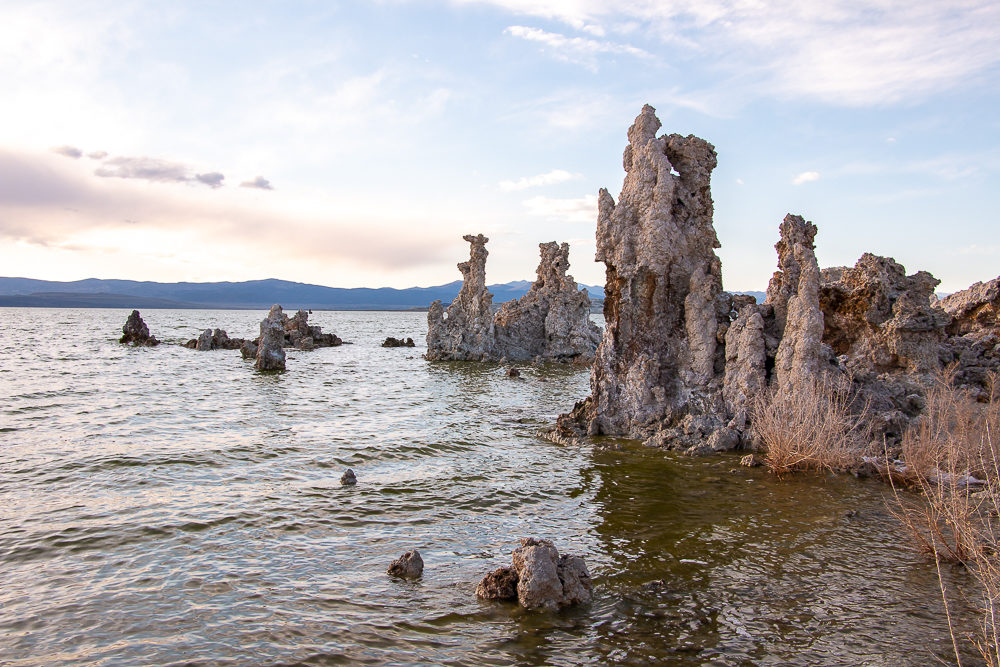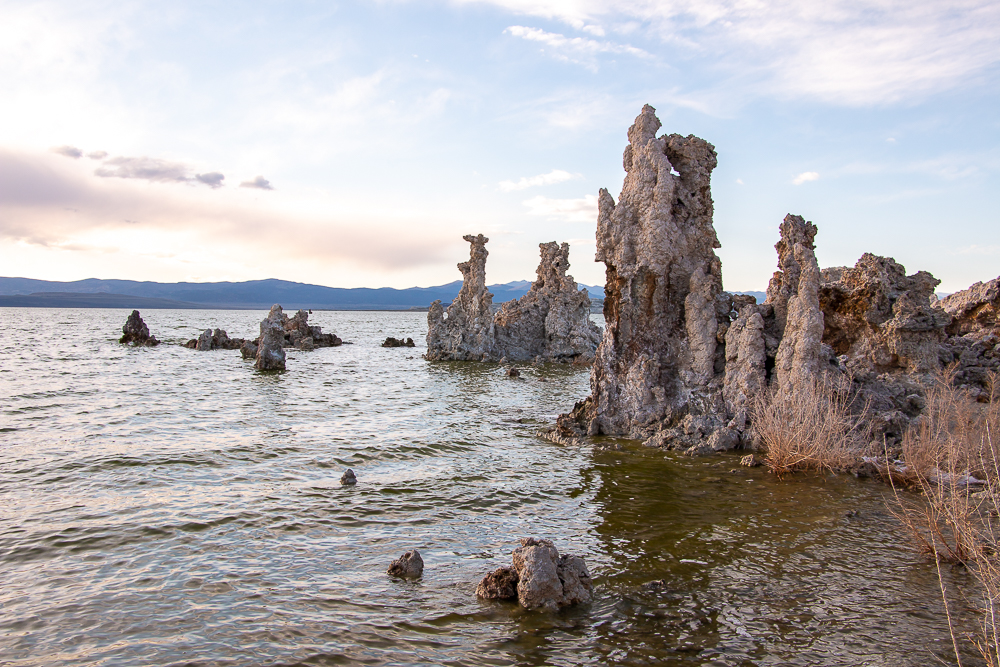 The Best California State Parks: Map
More State Parks to Visit in California
Malibu Creek State Park (Calabasas)
Topanga State Park (Topanga)
Watts Tower of Simon Rodia State Historic Park (Los Angeles)
Palomar Mountain State Park (Palomar Mountain)
Bodie State Historic Park (Bridgeport)
Redwood National and State Parks
Anza-Borrego Desert State Park (Borrego Springs)
Limekiln State Park (Big Sur)
Hearst San Simeon State Historical Monument (San Simeon)
Morro Bay State Park (Morro Bay)
California Citrus State Historic Park (Riverside)
Old Sacramento State Historic Park (Sacramento)
Chino Hills State Park (Chino Hills)
Chumash Painted Cave State Historic Park (Santa Barbara)