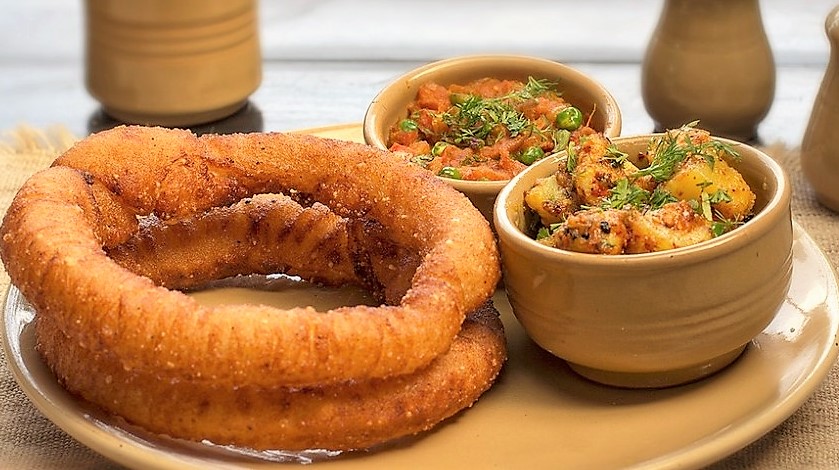 Nepalese cuisine is as diverse as Nepalese culture. It consists of Nepalese dishes based upon ethnicity, soil, and even climate. 
The 5 Best Traditional Nepalese Dishes
Cuisine and traditional food go hand in hand with traveling. Visiting a new country without indulging in its delicacies is almost impossible. It's similar to exploring a new destination through the window of a car without getting outside and touching the ground with your feet. Not trying traditional dishes is like depriving yourself from smelling the air and interacting with locals. The traditional cuisine makes any travel complete and enriches you with the experiences that go from inside out. Literary!
I was introduced to the Nepalese cuisine and Nepalese dishes by my husband. He warned me upfront that eating the Nepalese dishes can be a "spicy" experience. Although in most cases it is true, you can always opt for milder options, which I gladly did.
Somewhat similar to Indian and Bangladeshi food, the Nepalese dishes are rich in flavor and taste. The abundance of different spices gives the food not only pleasant savor, but also strong aroma that distinguishes any South Asian cuisine from other cuisines in the world. So let's go ahead and sample some of the traditional Nepalese dishes.
HERE ARE 5 OF THE BEST TRADITIONAL NEPALESE DISHES:
Dal Bhat Tarkari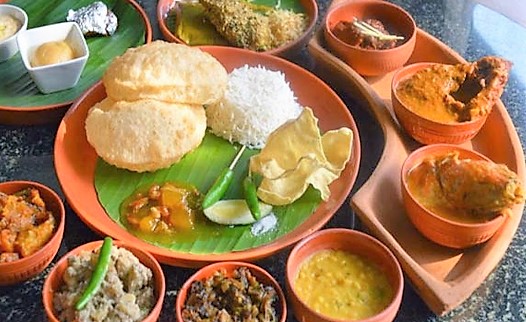 Staple food of the Nepalese throughout the whole country, dal bhat tarkari is not one dish, but rather a combination of three different foods. The main ingredient is bhat or cooked grains such as rice, buckwheat, miller, barley, or maize. The choice of the grain largely depends on the climate and part of the country where it is grown and eaten. Bhat is typically accompanied by dal, a cooked lentil soup with onion, garlic, ginger and spices and tarkari, a curry made from different seasonal vegetables with spices and curry powder.
Momo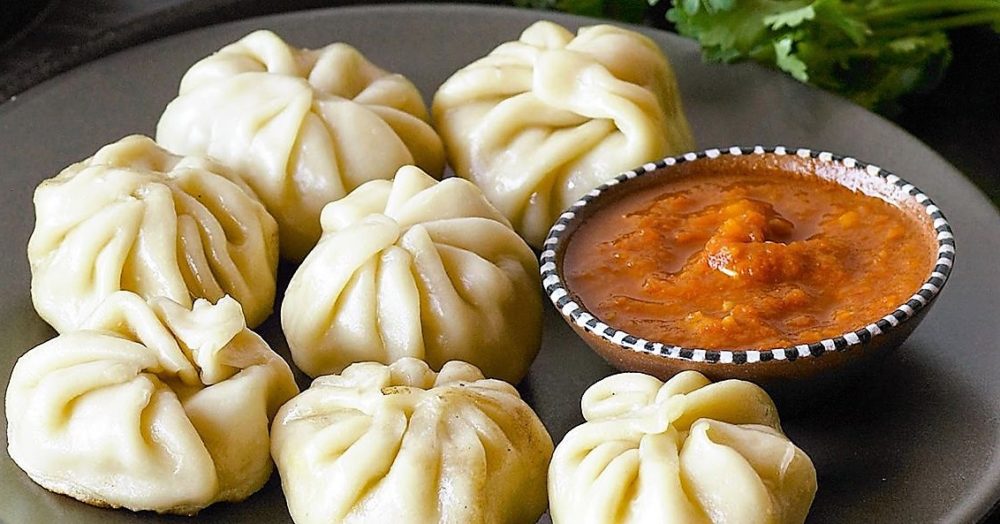 One of the most favorite Nepalese dishes, momo is a steamed or fried dumpling-style food filled with chicken, pork, buffalo meat, or vegetables. The locals often eat it as an appetizer dipped in sauce. According to my husband, this tomato-based sauce is what makes all the difference. Adding its own unique taste, it simultaneously brings out the rich flavor of the food. When tasting this traditional dish, make sure to get the good sauce and dip your way through the plate of delicious Nepalese dumplings.
Thukpa
Countryman or better to say countryfood of momo, thukpa originates in the mountains of Tibet. To keep themselves warm at high elevations, the mountain dwellers created the warming, full of nutrition dish that soon spread out to all parts of the country. Although highly enjoyed by the most Nepalese, this noodle soup with vegetables, meat (originally buffalo meat), garam masala, and chili is, however, not one of the Nepalese dishes you want to eat as a vegetarian or vegan.
Dhido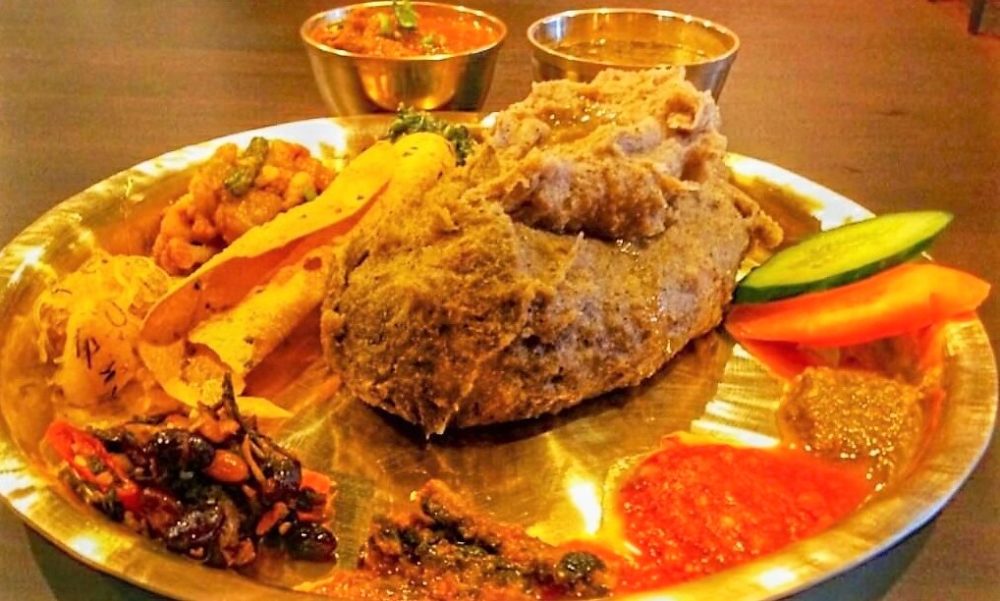 Humble Dhido is another favorite among the Nepalese dishes. The second popular Nepalese dish after Dal Bhat Tarkari, Dhido requires only two ingredients (water and wheat or maize flour) and is very easy to prepare. Bring water to boil and start adding flour, continuously stirring them together. Cooked without spices, salt, or oil, dhido falls into a category of the highly-health beneficial Nepalese dishes. It is often served with Gundruk soup or vegetable curry.
Sweet Nepalese Dishes: Sel Roti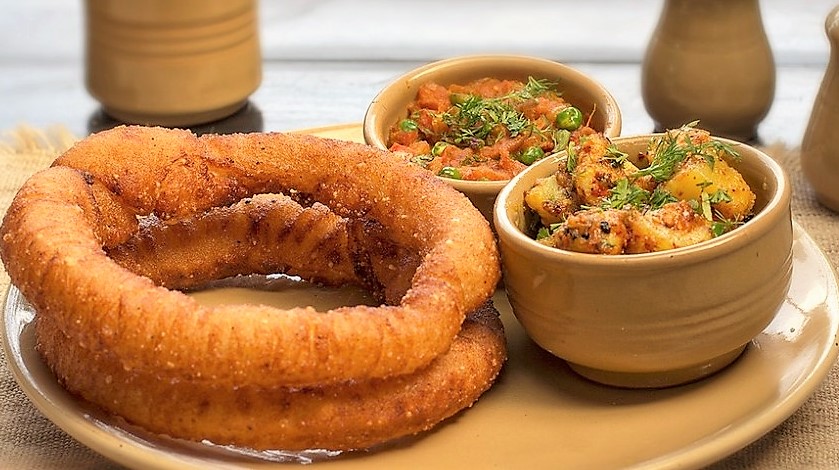 Can you indulge into a new cuisine without satisfying your sweet tooth with a traditional desert? I do not know about you, but I consider it a crime. I am a true believer that you absolutely must try the traditional sweets when you visit a new country. One of such sweet Nepalese dishes is sel roti. It is sweet ring-shaped bread prepared by deep-frying rice flour. Sel roti satisfies your sweet cravings and presents you with the cultural experience at the same time.
Once tried, the traditional Nepalese dishes quickly become your favorite. Just the thought of these Asian culinary masterpieces makes my mouth water. Have you tried any of these traditional dishes? If so, which is your favorite?