Pyramid Lake, a beautiful man-made lake in the eastern San Emigdio Mountains, Southern California, welcomes you to your next epic camping adventure.
Last Updated: June 1, 2020
Pyramid Lake, CA – Your Next Camping Destination
Just 90 minutes away from Los Angeles along Interstate I-5, a big, mesmerizing lake comes into view and rejoices eyes of drivers heading north. After miles and miles of unchanging California hills, Pyramid Lake looks like an oasis pleading to visit it. Next thing you know, you are getting off the highway and driving toward the irresistible lake. Do not worry, you are not the only one who does it. I hardly know anyone who can drive by without stopping at the lake even if it is just for a few minutes.
Like majority of other drivers, we gave ourselves a break on our way to Sequoia National Park and exited the highway. The park had to wait until we paid a short visit to Pyramid Lake in the eastern San Emigdio Mountains.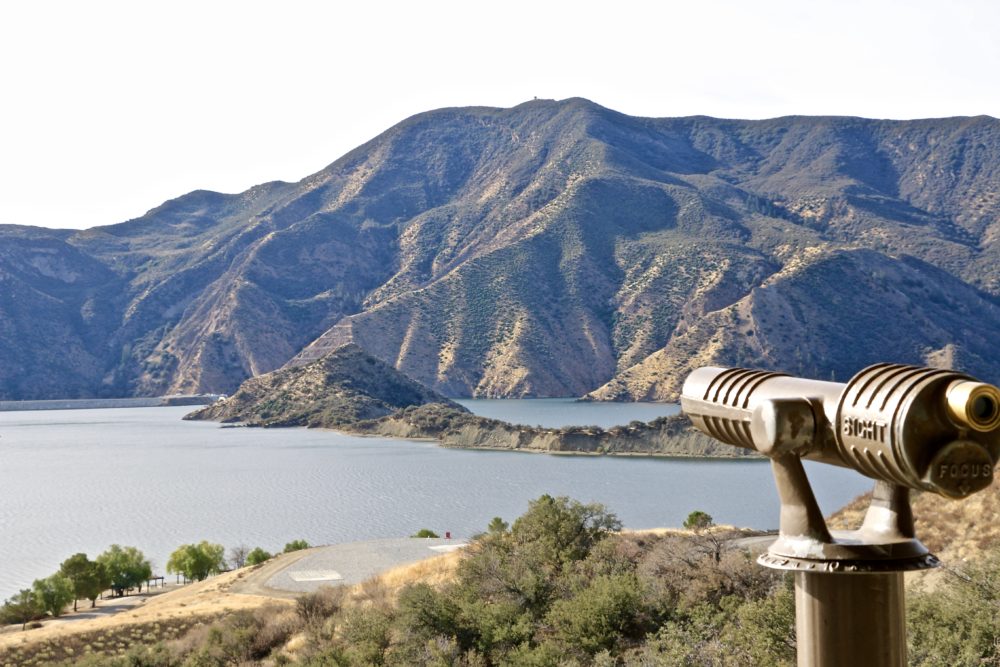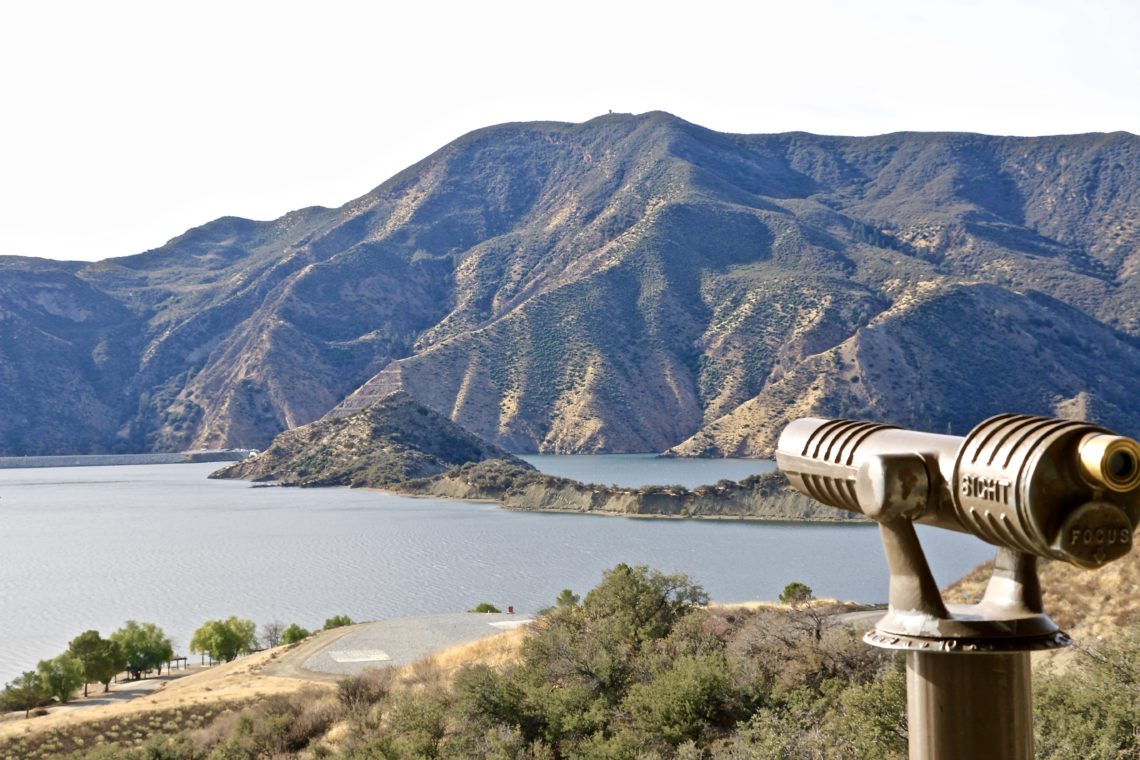 The Lake
Created in 1972 and completed in 1973, Pyramid Lake is the deepest reservoir formed in the California Water Project system on Piru Creek. You do not call this place Pyramid Lake for nothing. During construction of nonexistent today US Route 99, some engineers carved a pyramid on one side of a huge rock. Resembling the world-famous Egyptian pyramids, the unique shape of the rock eventually gave a name to the lake.
Interestingly, in the middle of the 19th century, gold was discovered in the area surrounding the lake. Despite the intensifying California Gold Rush during that time, this territory failed to attract many gold miners. Just a few daredevils dared to settle in the area and dig for gold. No one knows exactly how lucky they were. But following old tales, you might get as lucky as they were and find some gold deposits when visiting Pyramid Lake.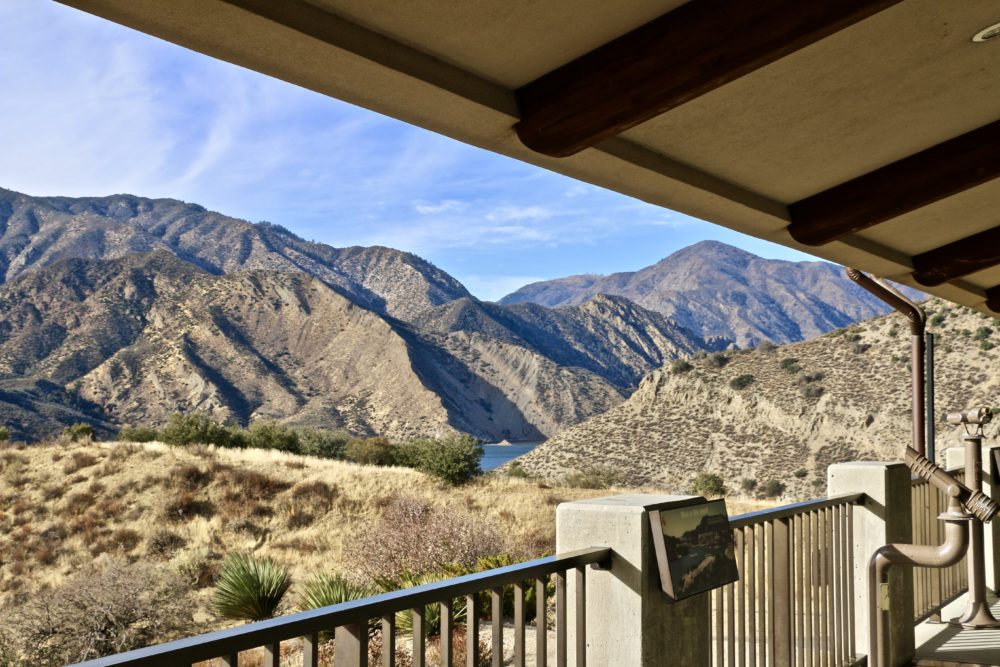 Vista del Lago Visitor Center
We did not plan our trip to Pyramid Lake in advance. Therefore, we limited our short journey to exploring Vista del Lago Visitor Center, which itself can be a must-visit place. With interactive and educational exhibits such as Magic Planet, Ancient Water, Threats and Innovations, Vista del Lago stays on top of educating its visitors about importance of water and threats that might cause water scarcity in California. Wraparound balcony of the center offers scenic views of Pyramid Lake along with the famous pyramid-shaped rock.
As of June 1, 2020, Vista del Lago Visitor Center is permanently closed.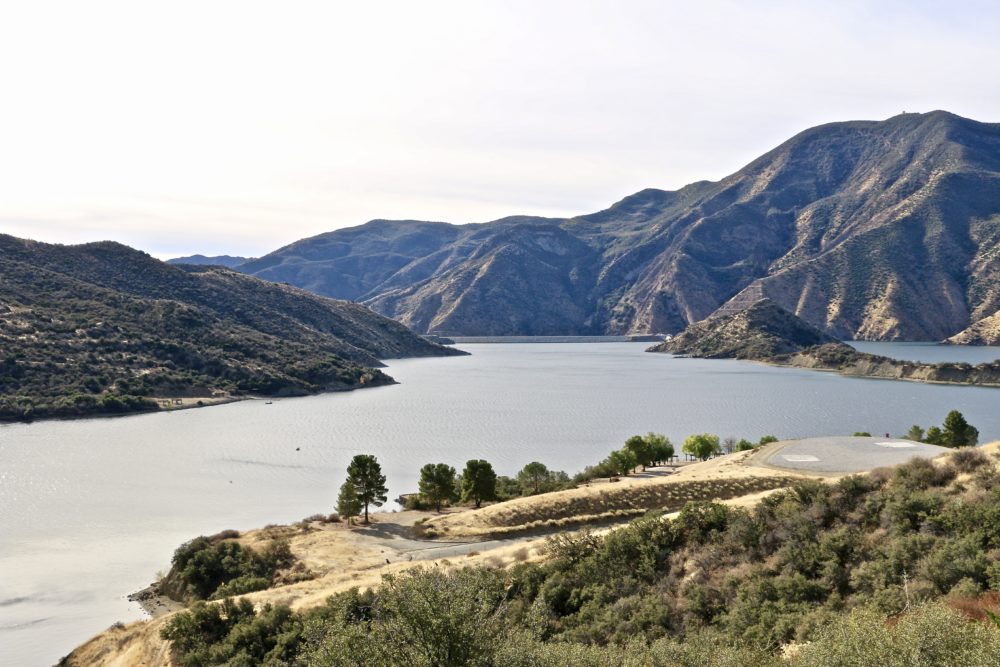 Activities at Pyramid Lake
Besides the visitor center, the lake delights its guests with several recreational areas including 5 sites that can be accessed only by boat. As a raving camper as you are, you know exactly what to expect here: picnicking, sunbathing, camping. Pyramid Lake does not have shortage of year-round activities typical for Southern California. Active sport lovers enjoy ample opportunities to present their athletic skills at jet skiing and boating. Fishing, allowed at every location of the lake, attracts its own category of the vacationers. The choice is yours!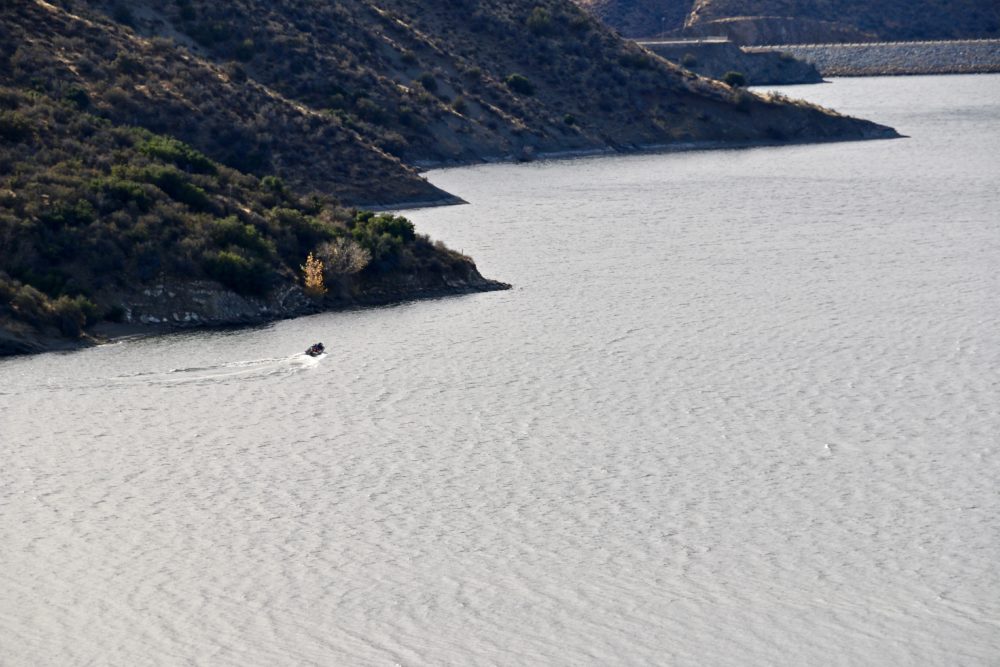 Whether you are a raving fan of camping or a passive vacationer who likes to read by the lake, Pyramid Lake accommodate all your preferences. There is one last thing to consider before heading out to your next camping destination. Make sure to check the entrance time and admission fee up front as they vary per site.