Have you ever wonder what to do in London in 24 hours? This travel guide will show you where to go and what to see during one-day visit to London.
The Best Things to Do in London in 24 Hours
Embark on your 24-hour adventure in London! A city famous for red double-decker buses, afternoon tea, classic cabs, and strict unwritten rules when it comes to forming a queue. And don't forget Queen's Guard with their signature bright red coats and Napoleonic France-bearskins. It's definitely another interesting thing to see in London in your first 24 hours.
At first glance, the capital of the United Kingdom presents itself as a unique mixture of old and new traditions. From time to time modern buildings distort uninterrupted flow of charming architecture of the old time. Furthermore, London is a place where Sherlock Holmes accompanied by his assistant and dear friend Dr. Watson solved many great mysteries. In London wired for success, the Beatles gave their early performances.
Taking everything into account, 24 hours never seems like enough time to experience London. Nevertheless, it's not impossible. With that being said, check out what you can do and see in London in 24 hours.
London in 24 Hours with Hop-on Hop-off Tours
To be efficient with our 24 hours in London and enhance our city experience, we considered a few tour options. Original London Sightseeing Tour: Hop-on Hop-off became the ultimate winner. Along with narrated commentary, the tour gives you flexibility to travel and discover highlights of the city at your own pace. The Hop-on Hop-off tour has three main routes. You can get off one double-decker bus at any location along these routes and get on the next bus when you're ready for the next destination. As a bonus, with your Hop-on Hop-off ticket, you can spend a few hours discovering London from River Thames sightseeing cruise. If boat rides are not your cup of tea, you are welcome to join three city walking tours. Thus, you can get pretty busy exploring London in 24 hours. But let's stop here and hop on that London tour bus.
THINGS TO DO IN LONDON IN 24 HOURS:
Piccadilly Circus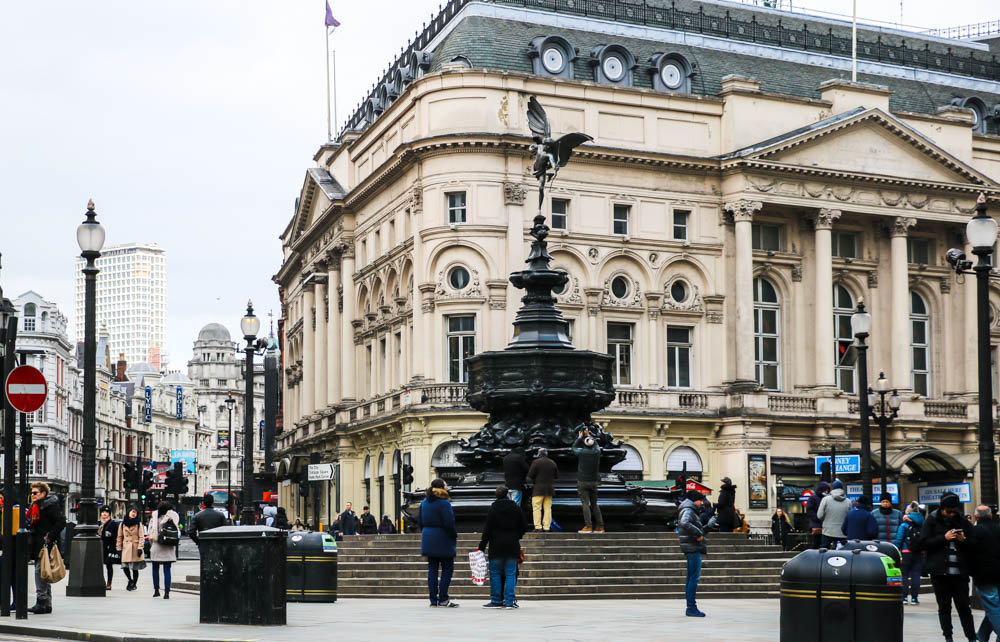 We started our adventure at Piccadilly Circus. Located on intersection of five main roads, it's one of the busiest and most popular destinations in the city. Thanks to big neon billboards, Piccadilly Circus is often called mini Time Square of London. Other famous attractions include the Shaftesbury Memorial Fountain or the Statue of Eros, the London Pavilion, and Criterion Theatre.
Trafalgar Square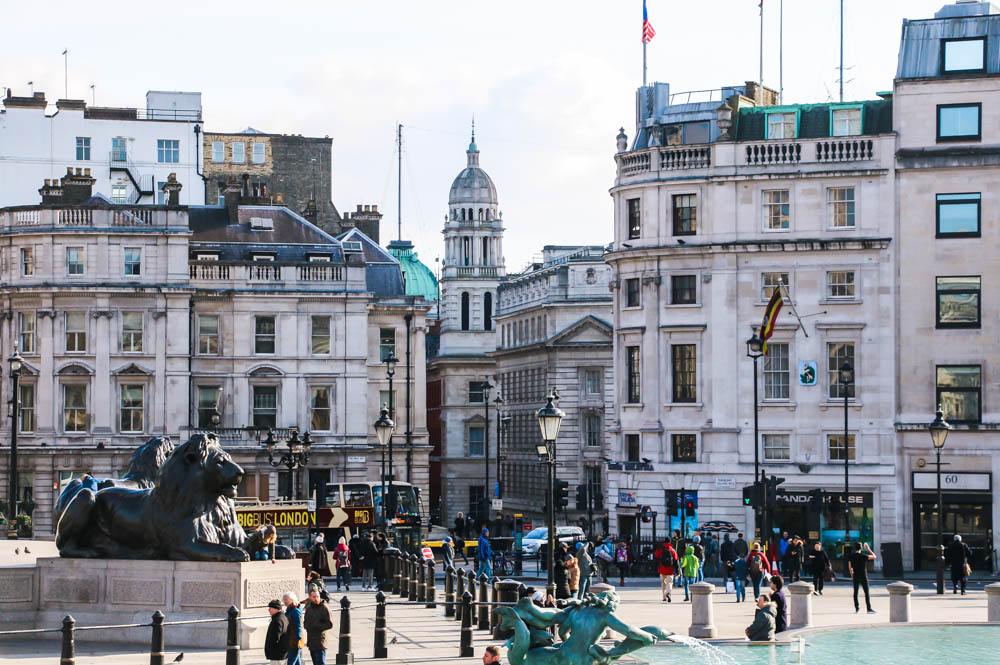 We were determined to make the most of our 24 hours in London. Therefore, after visiting Piccadilly Circus, we quickly hop on the bus. About 15 minutes later, we hopped off at our next destination, Trafalgar Square. Named after the Battle of Trafalgar, the square is home to Nelson's Column, the Fourth Plinth, and four Landseer Lions. On the north side of the square, the National Gallery presents over 2,000 exhibits originated in Western Europe. Moreover, many restaurants and cafes near Trafalgar Square ensure you have the best lunch you can get in your 24 hours in London.
Big Ben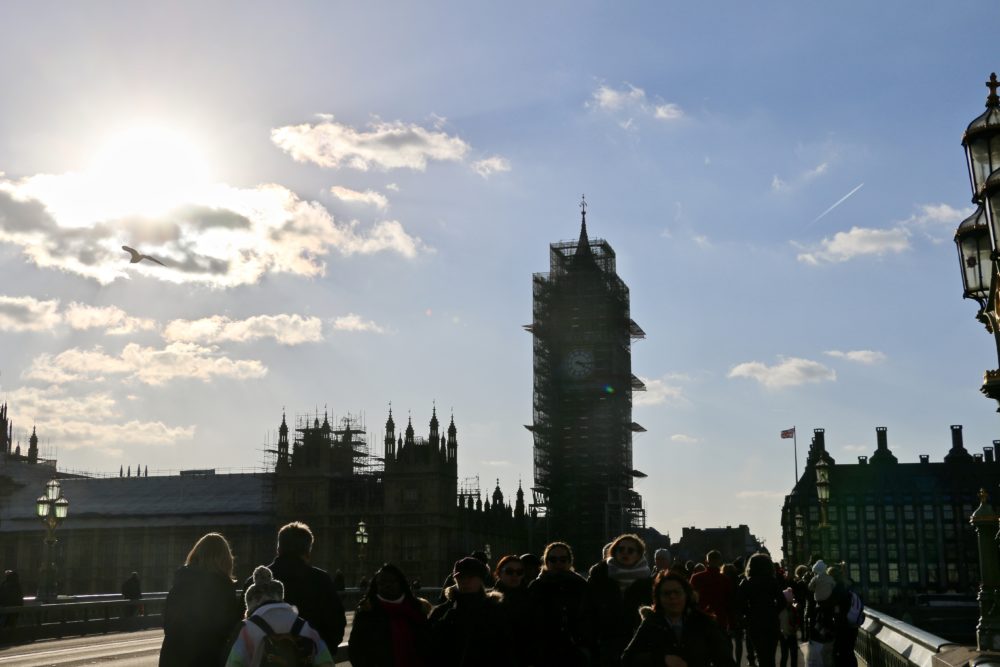 A short 15-minute walk from Trafalgar Square takes you to Big Ben, London's most famous landmark. Located in the Elizabeth Tower at the north end of the Houses of Parliament, the prominent tower clock is worldwide known for its accuracy. Unfortunately, public tours of the tower are available only for residents of the United Kingdom. Furthermore, they need to reached out to the Members of Parliament with a written request to schedule a private tour.
Palace of Westminster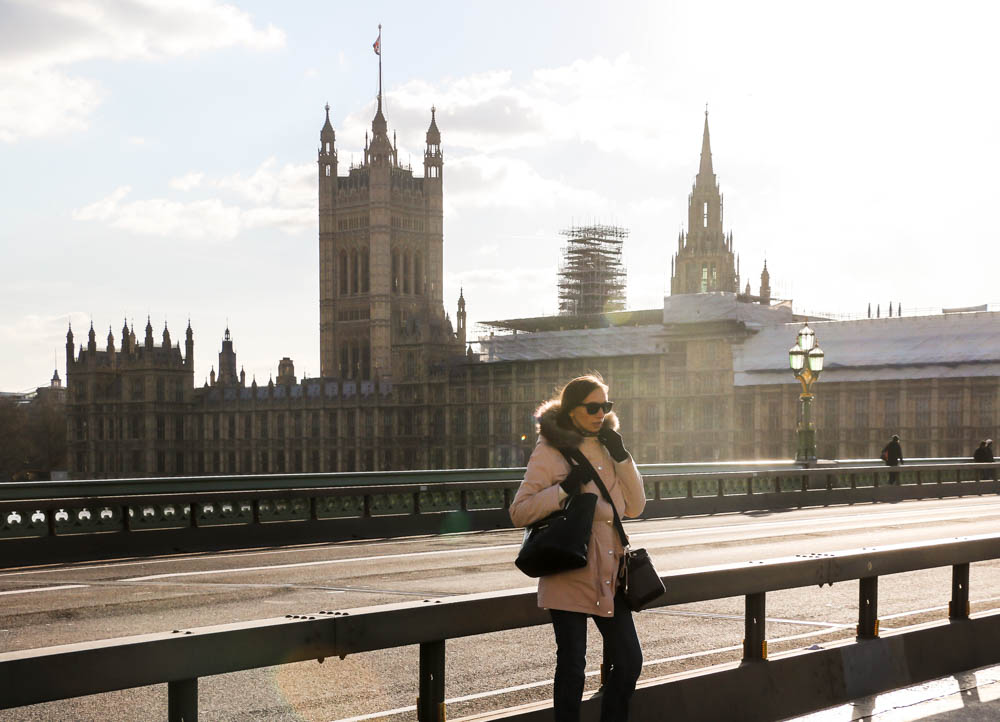 Home to Big Ben, the Palace of Westminster or the Houses of Parliament is a place where two houses of Parliament come together to discuss current issues and make laws. Unlike Big Ben, the Palace of Westminster offers public tours to the residents and foreigners alike. However, make sure to book your tour in advance if you want to get inside the Palace of Westminster during your 24 hours in London.
London Eye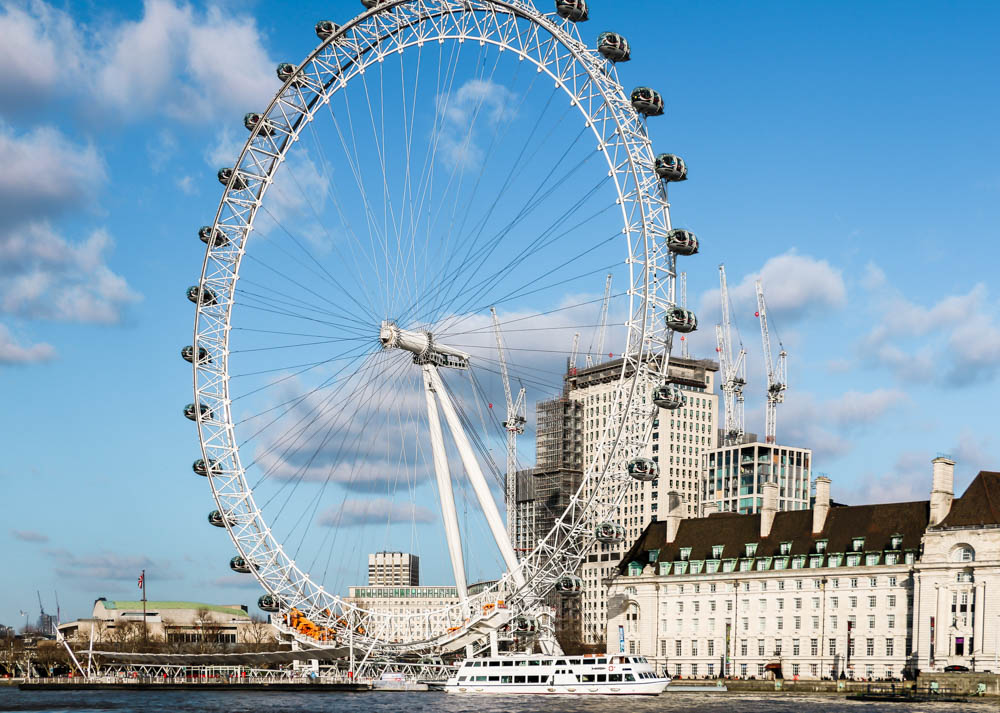 At this point you can forget about hopping on the tour bus for a while as the next attraction is located just a short walk away. The London Eye, the newest attraction in the city, is set on the south bank of the River Thames. It invites the visitors to take a look at the capital of the United Kingdom from the hight of 443 feet. Slowly moving, this colossal observation wheel makes a full turn in about 30 minutes while rewarding its guests with a 360-degree city view. Among the landmarks you can see from the London Eye are the Buckingham Palace, the Houses of Parliament, and St. Paul's Cathedral.
London Bridge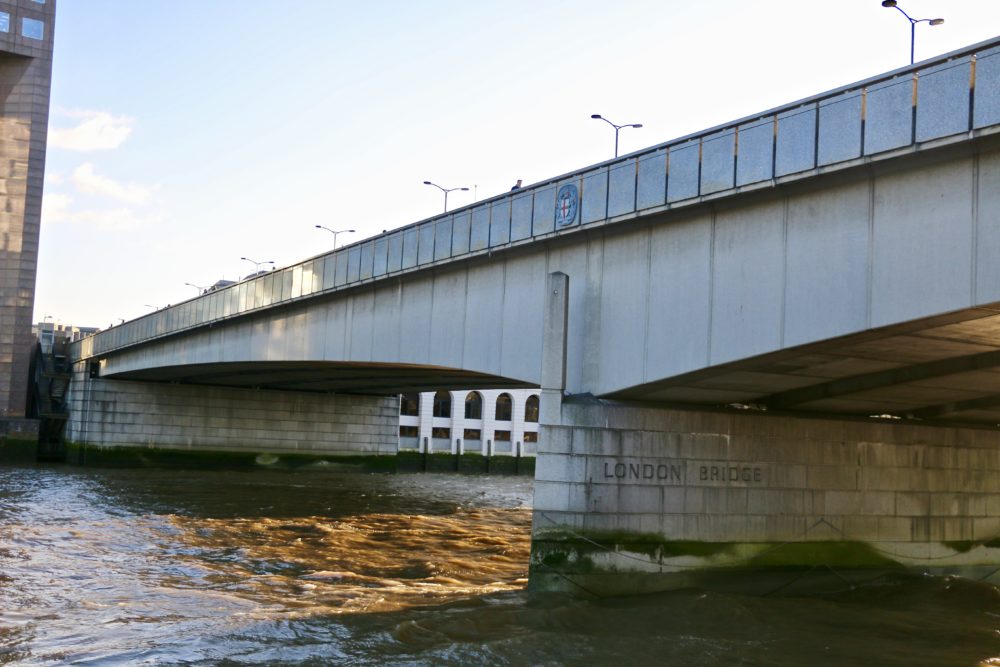 Your 24 hours in London can't be complete without seeing London Bridge, one of the most famous and oldest bridges in the world. Interestingly, there were a few bridges called London Bridge in history of the city. The current bridge was installed in 1973.
Tower Bridge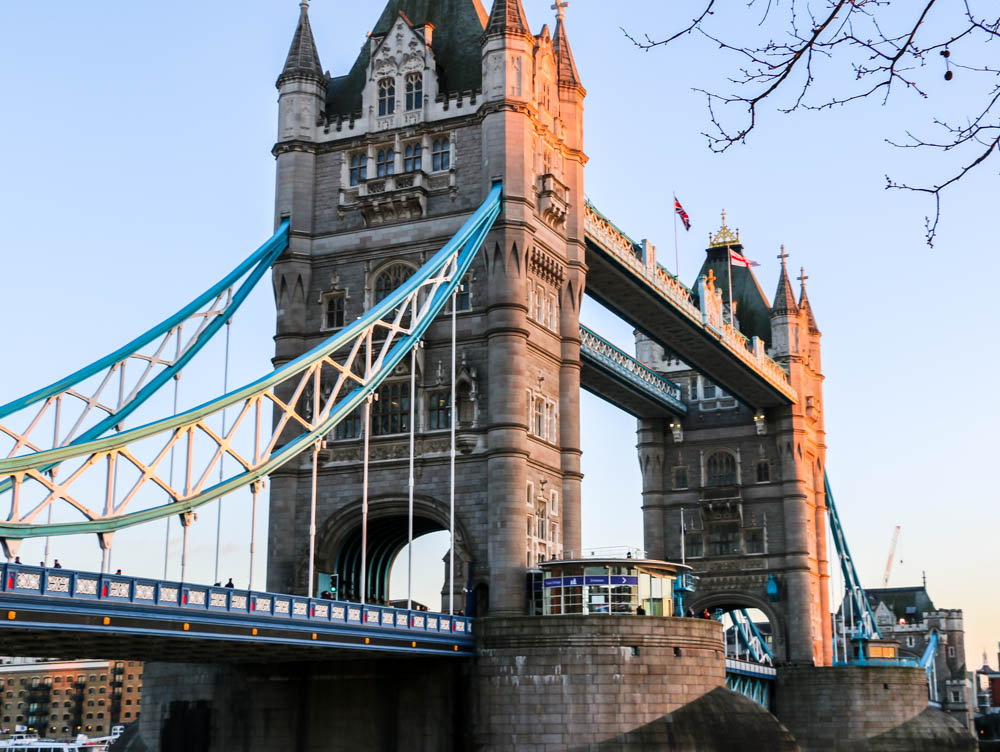 Without exaggeration, Tower Bridge is one of London's most beautiful bridges. This is also one of the most photographed bridges in the world. Walking across Tower Bridge with its two Gothic Revival bridge towers can easily become the highlight of your 24 hours in London. But don't stop just here. Get inside the marvelous structure, visit its engine room and learn about its history. Moreover, make sure to observe the river traffic from bridge walkway, famous for its glass floor, from the hight of 131 feet above the river.
River Thames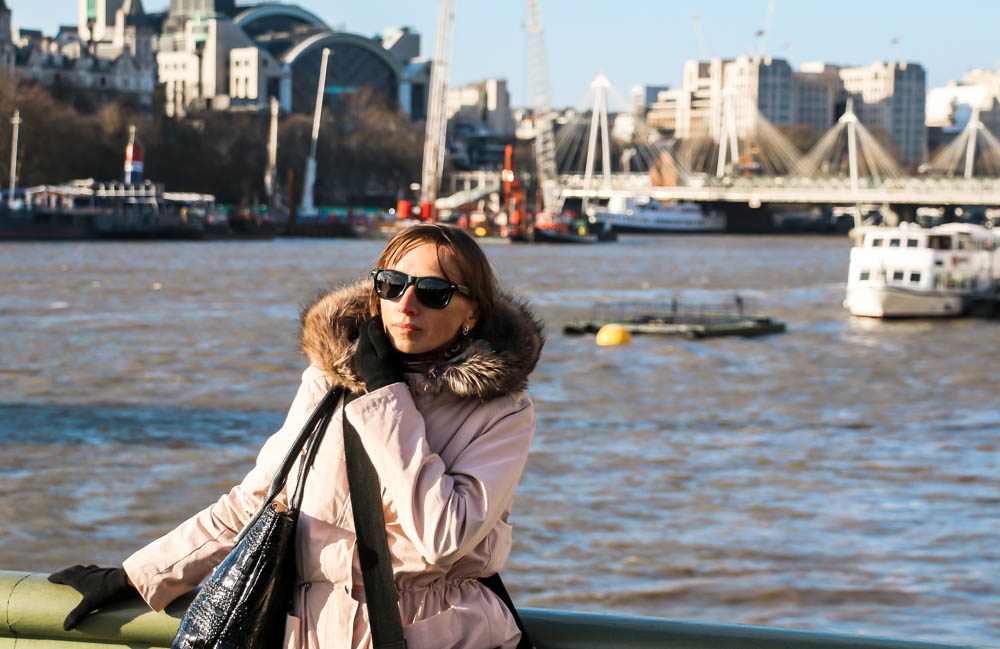 How can you talk about the bridges without first mentioning the River Thames? The second longest river in the United Kingdom, it's an integral part of London and London's lifestyle. Traditionally, numerous art galleries, museums, attractions, pubs, and restaurant cluster around the river entertaining London's visitors from all over the world. Additionally, the sightseeing boat tours and leisurely strolls along the river banks are two of the favorite activities when spending 24 hours in this part of London.
The Shard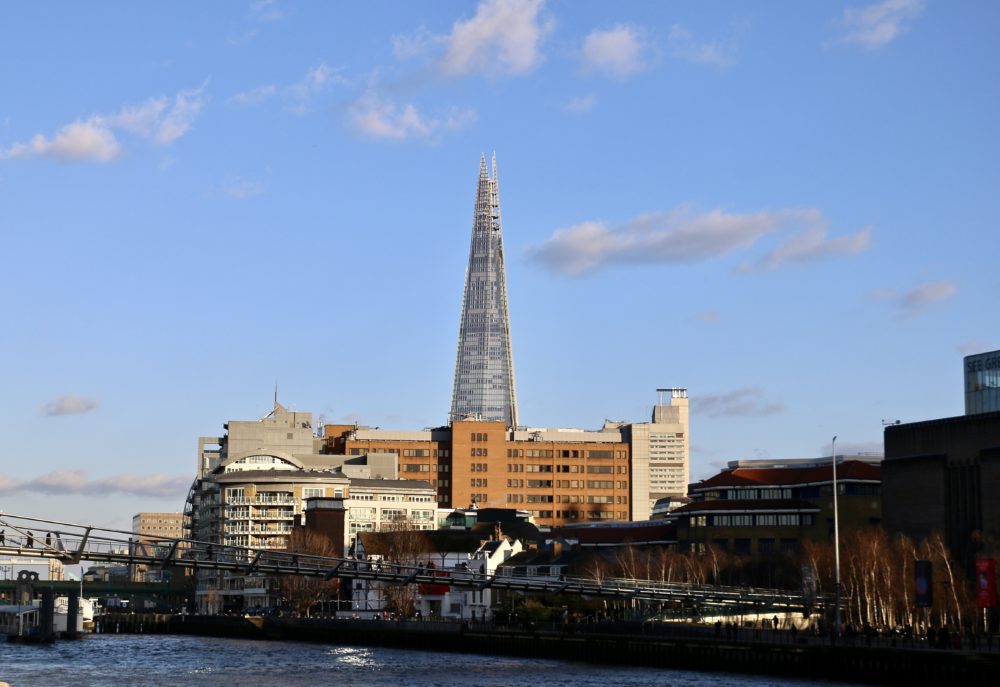 For a spectacular view over the city, head to the Shard, a glass skyscraper located a few minutes away from London Bridge. From the 72nd floor of the tallest building in Western Europe, you can marvel at the capital of the United Kingdom and enjoy the views that extend over 40 miles. But if a cloudy day in London spoils this experience, you're more than welcome to come back for free.
Hyde Park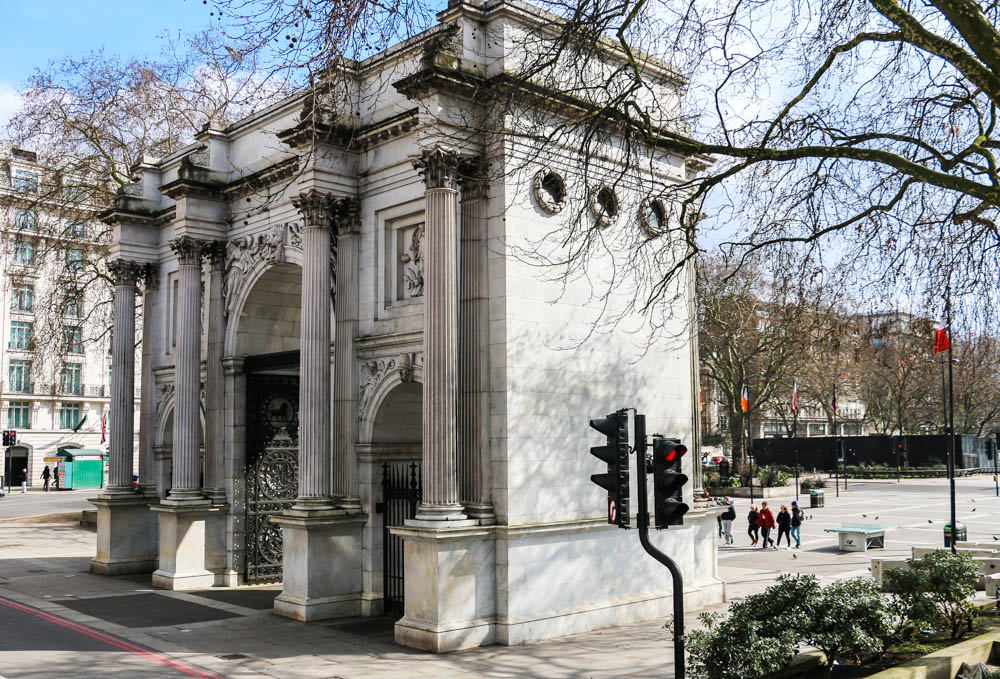 Last but not least, stop at Hyde Park, the largest of royal parks in London, and observe its ample memorials and monuments. Famous for its long history as a place where most of the protests took place, up to this day the park hosts all kinds of marches and demonstrations. Visit Speakers' Corner of the park on a Sunday morning to hear people from all walks of life express their views.
Overall
Visiting all these landmarks of London in 24 hours is quite an accomplishment. Now you can hop off your tour bus or stay right here to enjoy another round of top attractions of the city.
Read more