Every spring I find excuses to visit flower fields. But as I learned this year, you need to know and plan quite a bit before your visit to the fields of flowers.
4 Things to Know before You Visit Flower Fields
Majority of people agree that nothing can be better than spring. Can you even argue with it? Commonly described as the time of rebirth and renewal, spring awakens every inch of earth. It gives permission to countless flowers and plants to push through dark soil they were trapped in to blue sky and warm sun. Before you realize, the lush greenery invigorated by abundant spring rains covers hills and valleys. Trees dress up in full bloom and bountiful colorful flowers like priceless bridal veils envelop fields. The flowers! It means it's time to visit the flower fields.
The flower fields is what you impatiently wait for every spring. Unable to disregard the smell of spring in the air, you ache for your next visit to as many dreamy flower fields as possible. However, before you venture to the fields, there are a few things to consider in order to avoid some "surprise" that aren't always nice.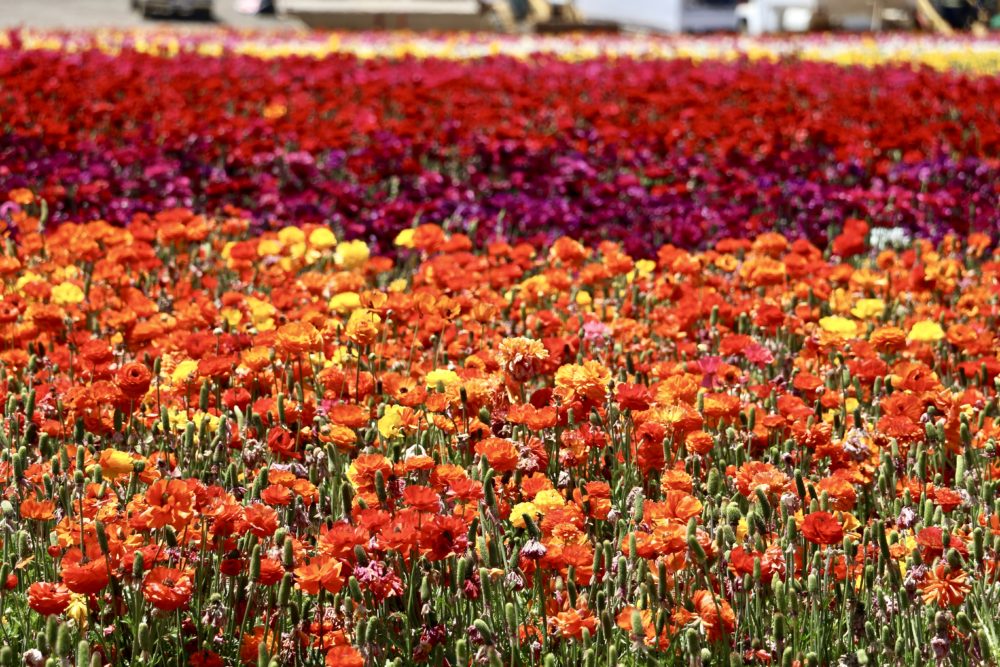 HERA ARE 4 THINGS TO KNOW BEFORE YOU VISIT FLOWER FIELDS:
1. Timing is Everything
The most important factor to consider when planning your visit to the flower fields is timing. Can you imagine driving for hours and hours just to get to your destination and face harsh reality… The flower fields are closed until next season, which in most cases happens only the next year? Oops, what an inconvenience…
In order to avoid such unpleasant situations, do your homework before your visit and thoroughly research the exact time when the flower bloom. Most flower fields have their own websites that get updated at least once a week. They also provide all kinds of information such as the time of the bloom, list and description of the flowers, visitors' rules and recommendations. Trying to keep in step with visual world we live in, some website provide their visitors with the latest photos displaying the current situation at the flower fields. Spending a few minutes searching the Internet saves you hours of unnecessary driving and make or break your next visit to the flower fields.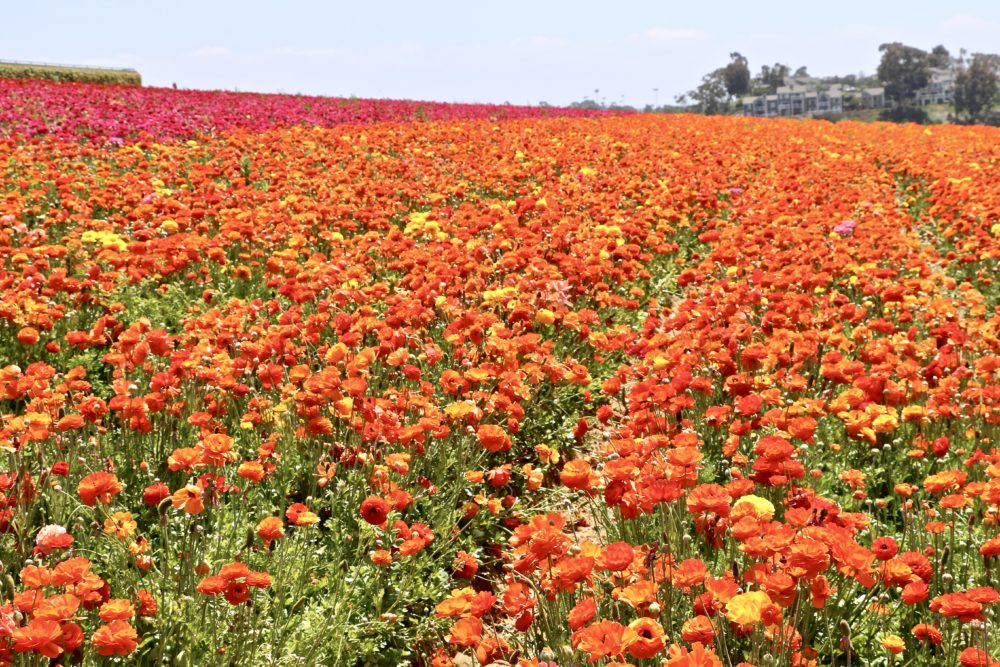 2. Alternatives, Alternatives, Alternatives…
Dreaming of your next visit to the flower fields, you did your homework and diligently jotted down the time when the flowers are in the pick bloom. Now you must be really excited about your upcoming trip to the fields. But like it happens more often than you can expect, life or better to say weather gets in and interrupts your plans. Too much or not enough rain, late winter, lack of sunrays are just some of the obstacles that can intervene with your visit to the flower fields. What should you do in this situation? Always have an alternative! I learned it hard way.
I planned to visit the flower fields in Antelope Valley, California every year for the past three years. For some reasons it never happened. This year I was determined to finally see these blooming poppies. The constant updates from the website were not enough. The overall message was clear, they didn't expect the usual bloom when for a few months the flower fields transform into gorgeous orange seas. However, the information about some small patches of the blooming flowers gave me hope and reason to visit these flower fields. So, I went to the Antelope Valley California Poppy Reserve not once, but twice. There was no trace of the poppy seed flowers blooming…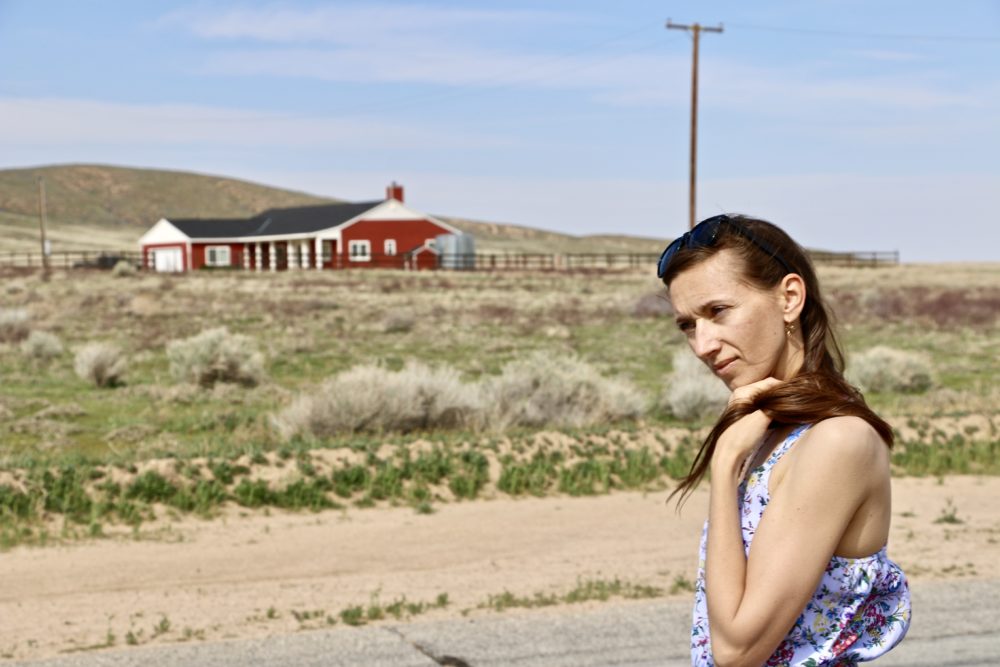 The Flower Fields at Carlsbad Ranch
After bidding farewell to my initial disappointment, I found another flower field to visit this season. Indeed, the Flower Fields at Carlsbad Ranch, California are not easy to say no to. Like gigantic rainbows, the dazzling fields please their visitors with the abundance of the mesmerizing flowers arranged in lines by colors. With no formal separation marks, the flowers themselves show where one fields end and another begins. A few rows of white Tecolote Giant Ranunculus proudly take their place next to their pink relatives. Eventually, you find yourself standing in front of a new, this time yellow flower field. Such floral segmentation continues for over 50 acres, never letting your visit to these flower fields get predictable or boring.

3. Get Bloom Status Update on Social Media
Next to the official website of your desired flower fields, social media is another popular tool to get the bloom status update. In today's world of social media, most people post their latest pictures on Instagram, Facebook, Pinterest, etc. By entering specific hashtag such as #flowerfields or #antelopevalley in search box, you find plenty of photos of the place. You can't underestimate the power of the social media when planning your visit to the flower fields. However as useful as it can be, this type of information might not be completely accurate as some social media users post similar photos taken a year or a few years ago.

4. Explore along the Way
Before your visit to the flower fields check if there are other interesting places nearby you can explore along the way. And if by any chance your initial trip doesn't go as planned, you have plan B. With my few disappointing flower fields' endeavors, I can assure you it works like magic.
So, on my way back home after my last failed visit to the flower fields at the Antelope Valley California Poppy Reserve, a place full of unique rock formations grabbed my attention. It seemed like heavy rocky disks were placed on each other to form small hills. As I learned later, the place was called Vasquez Rocks Natural Area Park, known for its many hiking, picnicking, and equestrian activities. Another accidental discovery was Musical Road, one of only three similar attractions existing in the world.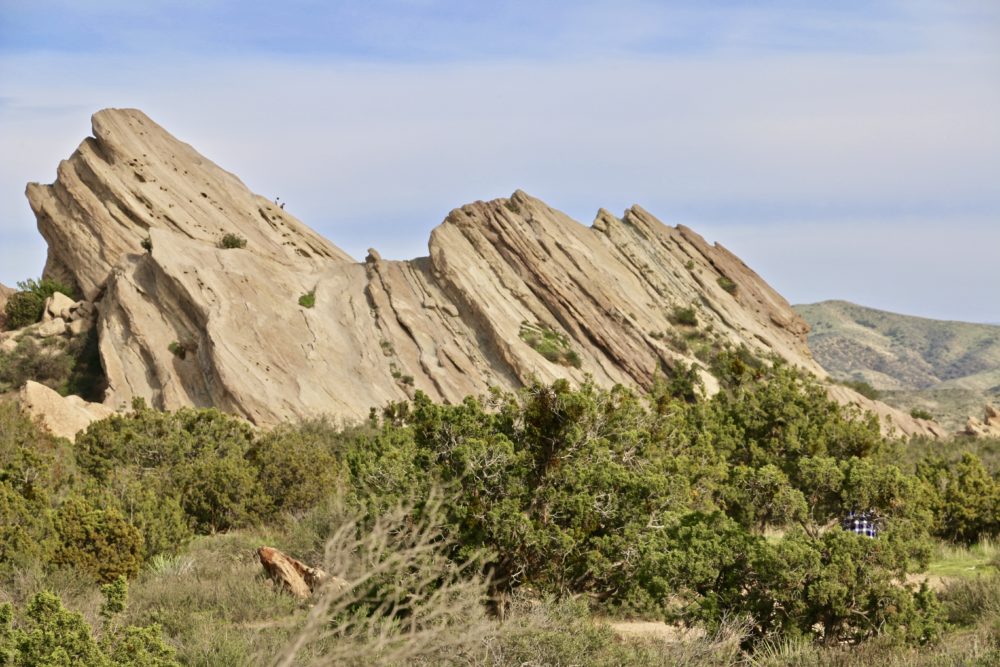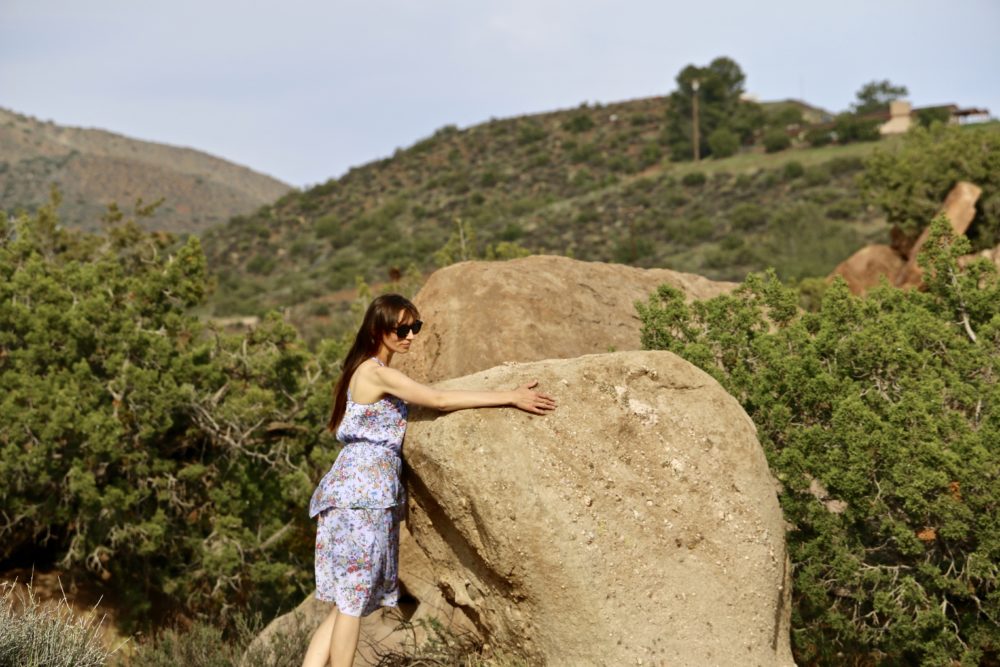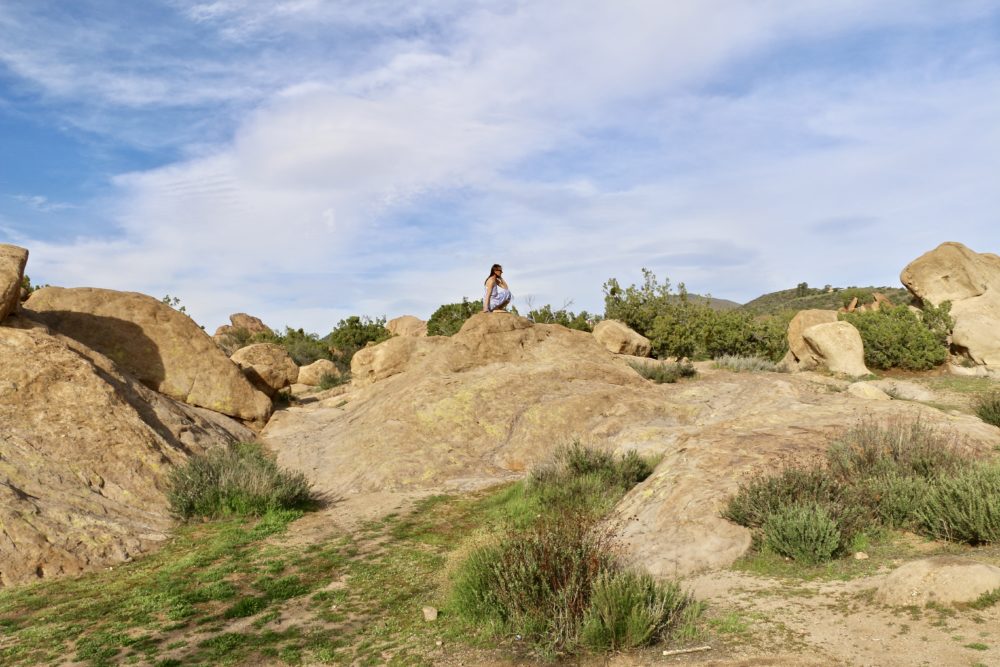 Read Next
California Super Bloom: Where to See Wildflowers near Los Angeles