We went to British Columbia, Canada, to see skyscrapers of Vancouver. Instead, we spent most of our weekend exploring parks and hidden gems of North Vancouver.
Last updated: September 22, 2023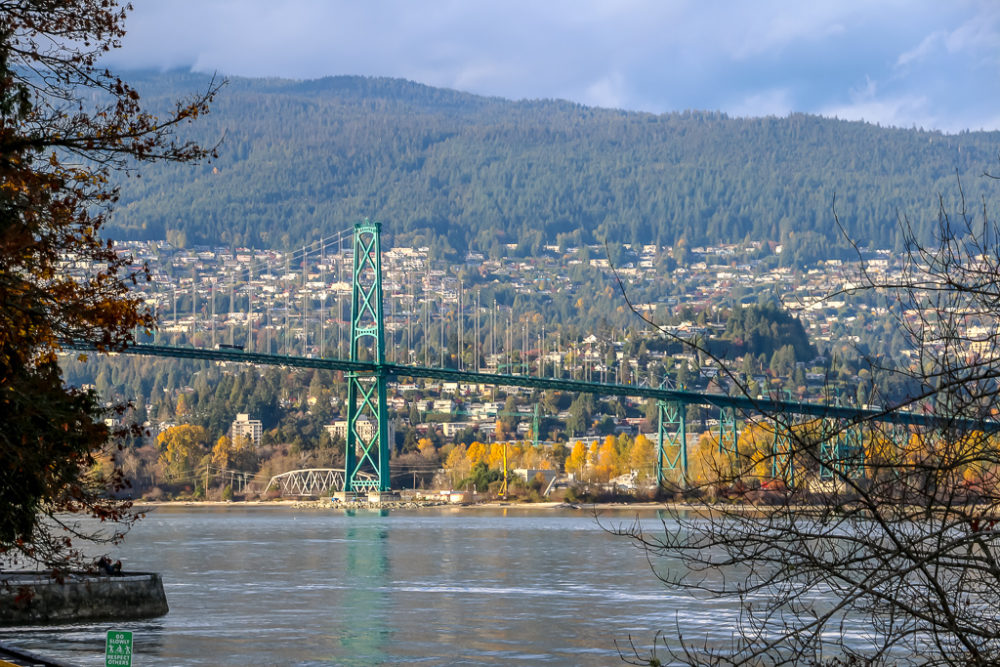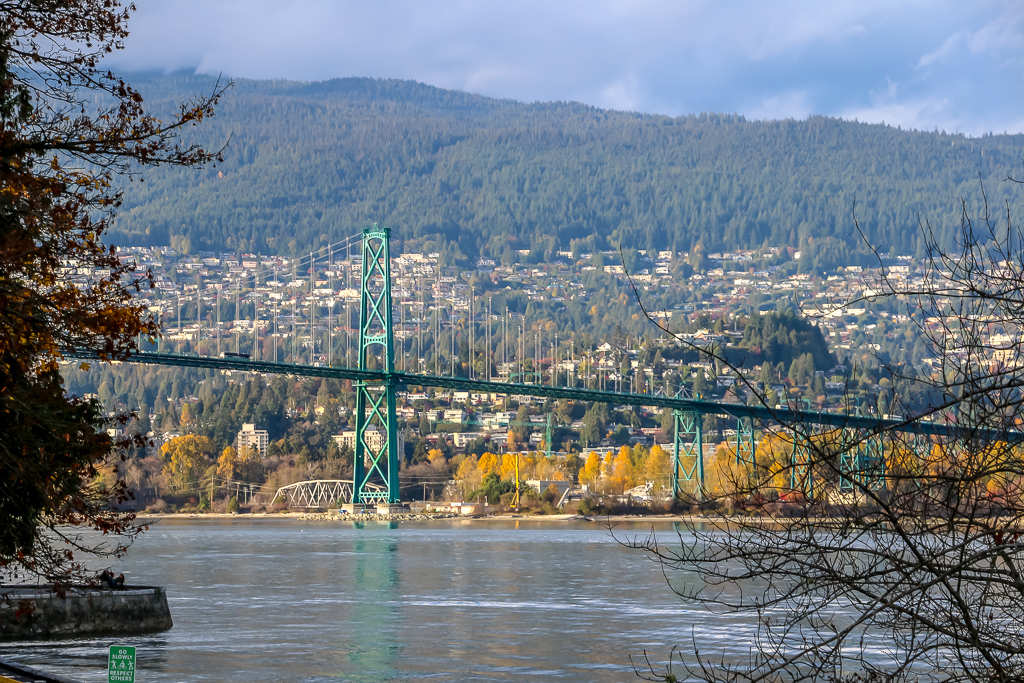 The Ultimate Guide to Spending a Weekend in North Vancouver
When we first started planning our trip to Vancouver, no particular attractions were on our minds. I spent hours staring at my laptop, gathering, and structuring everything that came my way about how to spend a weekend in Vancouver, mostly North Vancouver, as it turned out later.
Little did I know that this part of the city was such a gem! Google doesn't even scratch the surface of the things you can do here. Some of the most beautiful and interesting places are left to the mercy of being discovered with the help of locals or by accident.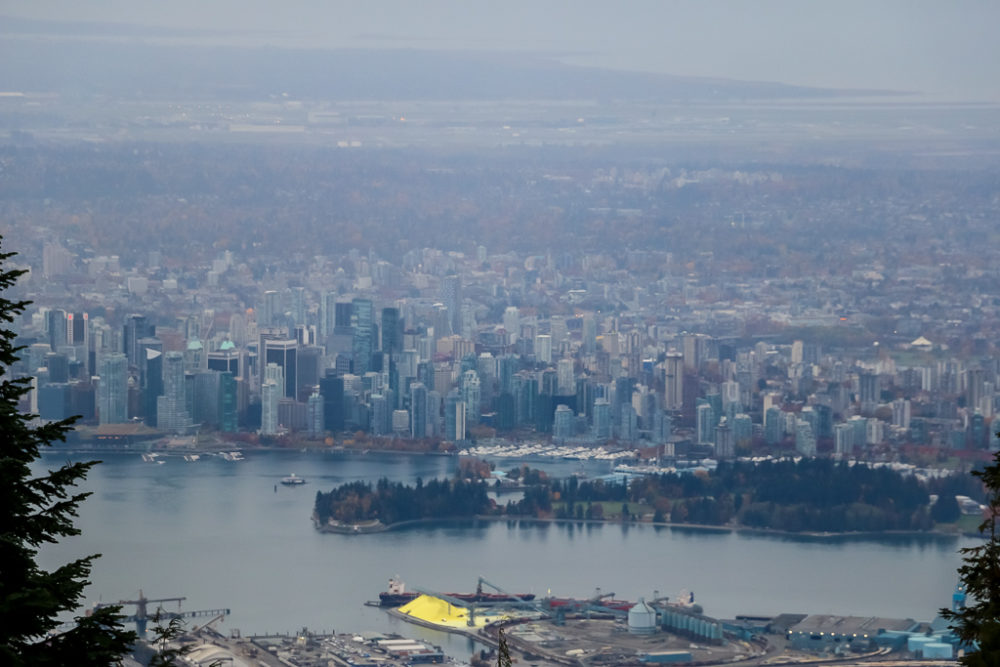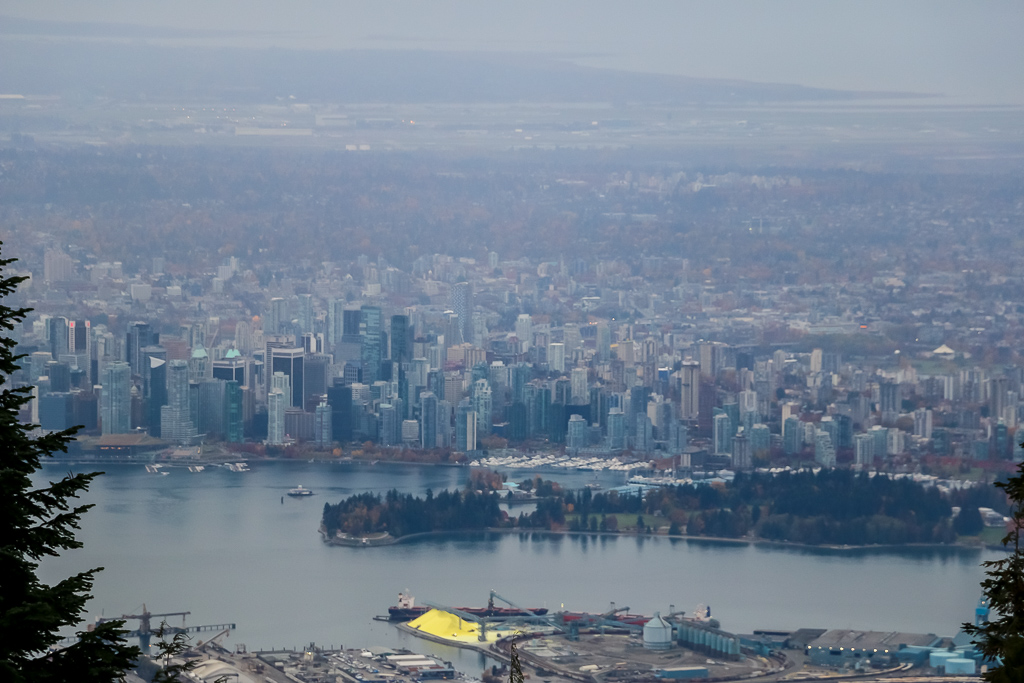 HOW TO SPEND A WEEKEND IN NORTH VANCOUVER: FAVORITE AND HIDDEN DESTINATIONS
Capilano Suspension Bridge – One of the Most Popular Things to Do in North Vancouver
The Capilano Suspension Bridge is a perfect start of a relaxing weekend getaway in North Vancouver. This place makes your heart beat faster. Hundreds of thousands of visitors from all over the world come here in pursuit of a once-in-a-life time adventure.
And frankly, they find everything they search for. One of the most famous North Vancouver's attractions, the swinging bridge is indeed a remarkable place that ought to be visited and revisited over and over again.
Think a wobbly, narrow footbridge hanging between two giant cliffs. Colossal Douglas firs surround the area, making the flimsy structure above a powerful river appear even smaller. Spending a day in Capilano Suspension Bridge Park in North Vancouver asks for some bravery and boldness. But the experience is worth it. So just breathe deeper and move slowly toward the opposite end of the bridge.
TIP: Make sure to arrive early in the morning. On the weekend, Vancouver's famous bridge gets crowded as early as 10:00 a.m. and it gets even busier later in the afternoon.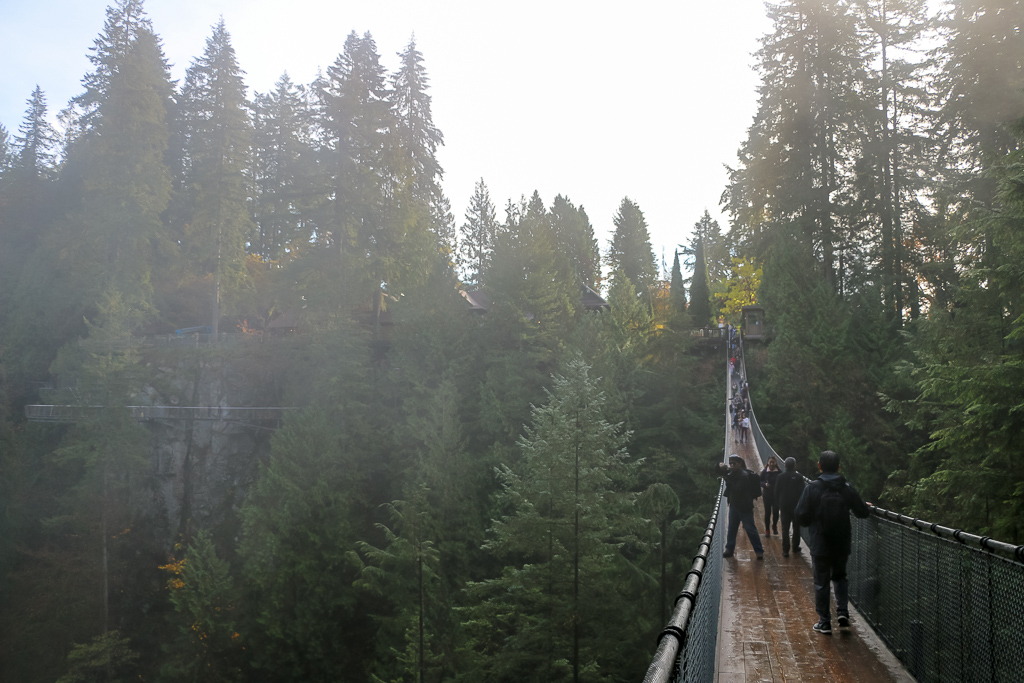 Lynn Canyon Park
Lynn Canyon Park is located a mere 15-minute drive down Trans-Canada Highway from the Capilano Suspension Bridge. You can't ask for a better place to enjoy tranquility. Even on weekends, the area doesn't get as crowded as other favorite places in Vancouver.
Serenity and the gorgeous surroundings allure young and elderly nature lovers to this little gem. Numerous short hiking trails take adventurous visitors to some of the stunning vistas, including Twin Falls, one of the scenic waterfalls in the Vancouver area.
How about taking a dip in a 30 Foot Pool swimming hole surrounded by dense vegetation and massive rocks? It sounds too enticing to resist. The most popular attraction in Lynn Canyon Park, however, is its own suspension bridge, which takes us straight to the third destination on our guide to North Vancouver.
Lynn Canyon Suspension Bridge
Although an essential park of Lynn Canyon Park, the Lynn Canyon Suspension Bridge deserves special attention and space in our guide to a weekend in North Vancouver. Significantly shorter, this river crossing is a free alternative to the famous and pricey Capilano Suspension Bridge.
Yes, it's much smaller and lacks many great features of the most popular attraction in Vancouver. But there is one thing you can't take away from the Lynn Canyon Suspension Bridge. Less popular, it's immune from big crowds typical for the Capilano Bridge. You can spend a few hours or the whole day here without being disturbed by Vancouver's noisy weekend visitors.
Grouse Mountain
There is no place you'd rather be on a relaxed weekend in North Vancouver than the Peak of Vancouver. Grouse Mountain is a popular destination to explore any day of the week during any season.
From mid-April to mid-November, locals and visitors alike enjoy hiking, outdoor adventures, and a wildlife refuge with grizzly bears sitting so close to an iron fence that you instantly want to step back. The most favorite time of the year, though, is winter with its exciting snow sports.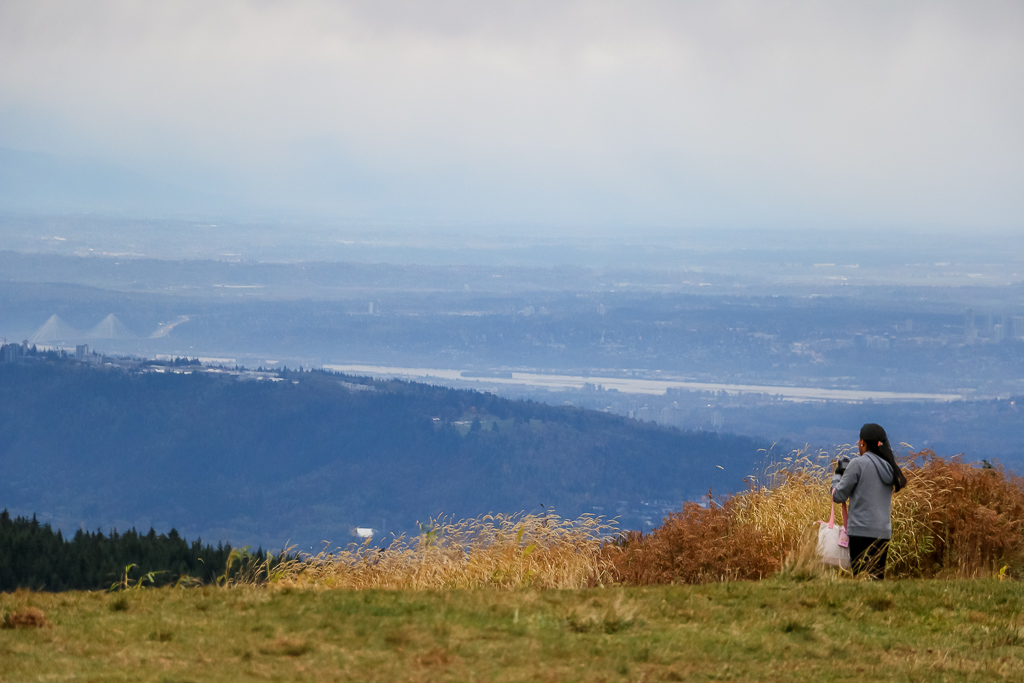 Grouse Grind
Almost two miles long, the intense Grouse Grind Trail entices some of the fittest locals and visitors of Vancouver. Also known as Mother Nature's Stairmaster, this hiking trail selects its favorites from the very beginning. A few steps up the cruel stairs help you assess your physical activity level and continue the hike or give it another shot when you are more prepared for such a steep ascent.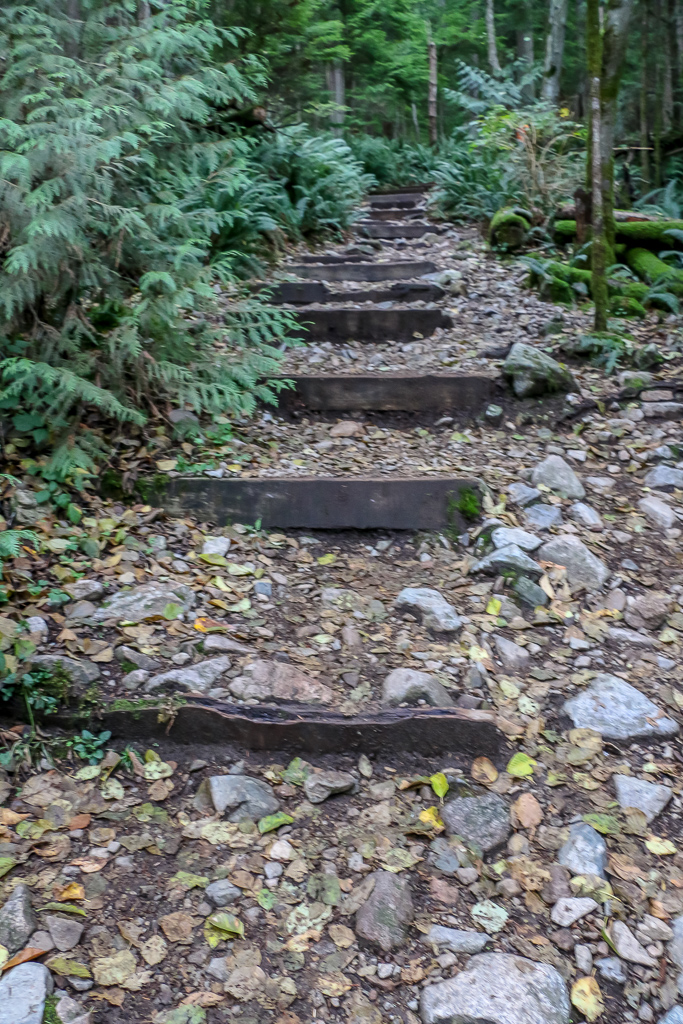 Capilano River Regional Park
Hidden from Google's first page, Capilano River Regional Park is an absolute must for a quiet weekend getaway in North Vancouver. Families with kids, couples, dog walkers, and anybody looking for tranquility will find plenty of things to do in this part of Vancouver with a gorgeous lake and epic mountains in the background.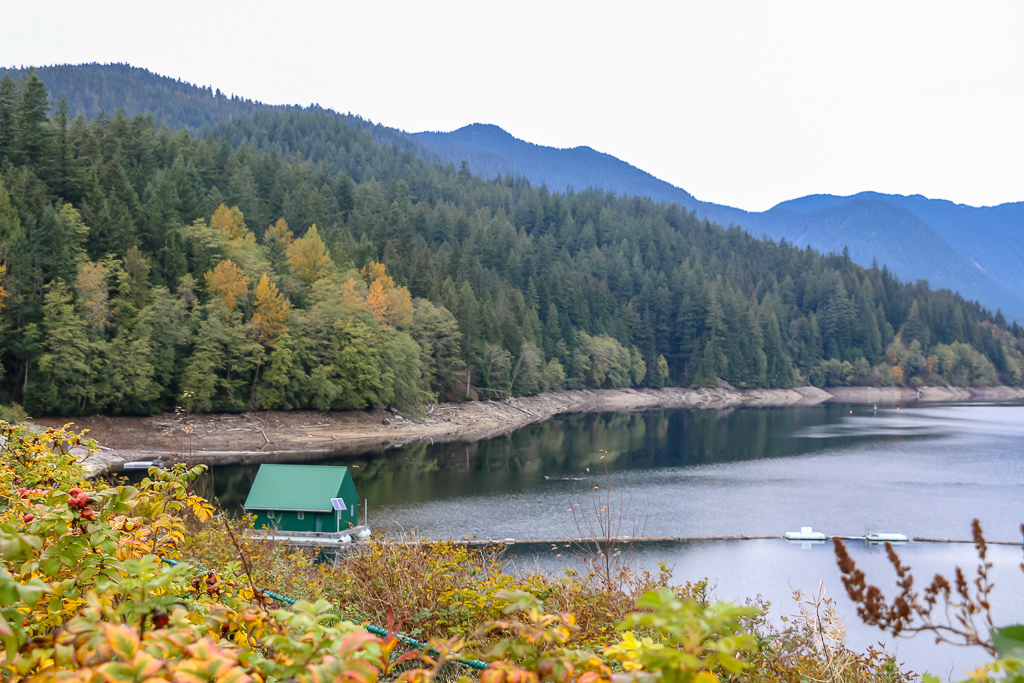 Cleveland Dam
The Cleveland Dam is a concrete dam in Capilano River Regional Park. Similar to any other dams, all you can do here is to enjoy the vistas. And let me tell you, the views are awe-striking!
Powerful water running from a small hole in the dam smoothly flows into the Capilano River. Like reliable guards, tall trees closely surround the stream. Take a moment to appreciate the sound of the water and the natural beauty around you on this weekend day in North Vancouver.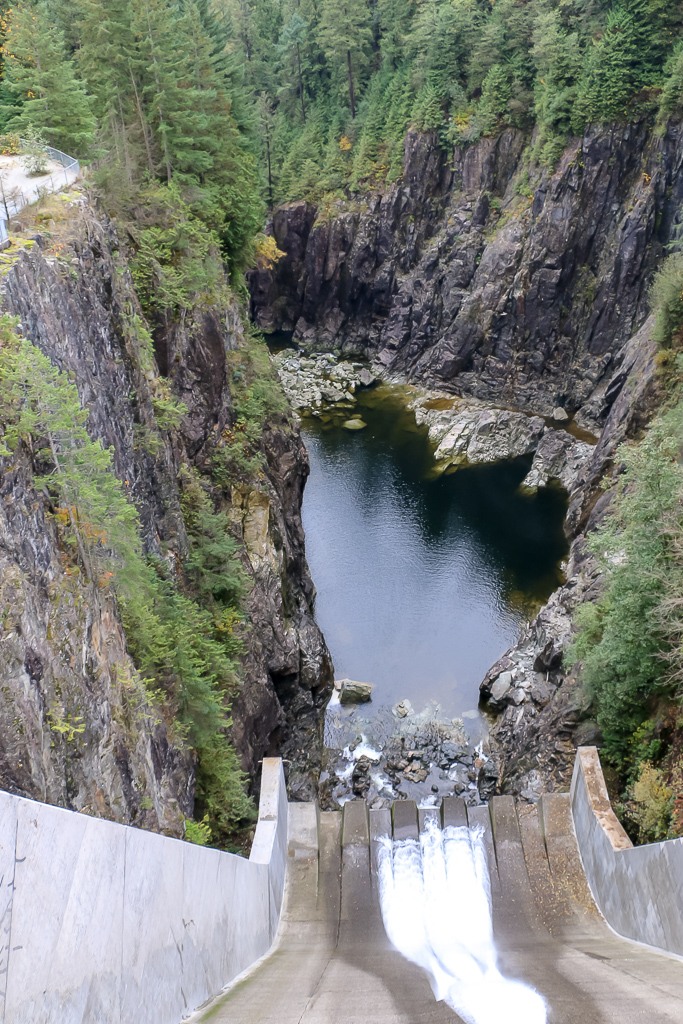 Lions Gate Bridge
Not a part of the District of North Vancouver, the Lions Gate Bridge, however, makes the visit to all the places discussed earlier possible. This iconic symbol of Vancouver, the suspension bridge connecting the City of Vancouver with its northern region. If not for its signature emerald-green color, you could even confuse it with the Golden Gate Bridge, a world-famous attraction in San Francisco.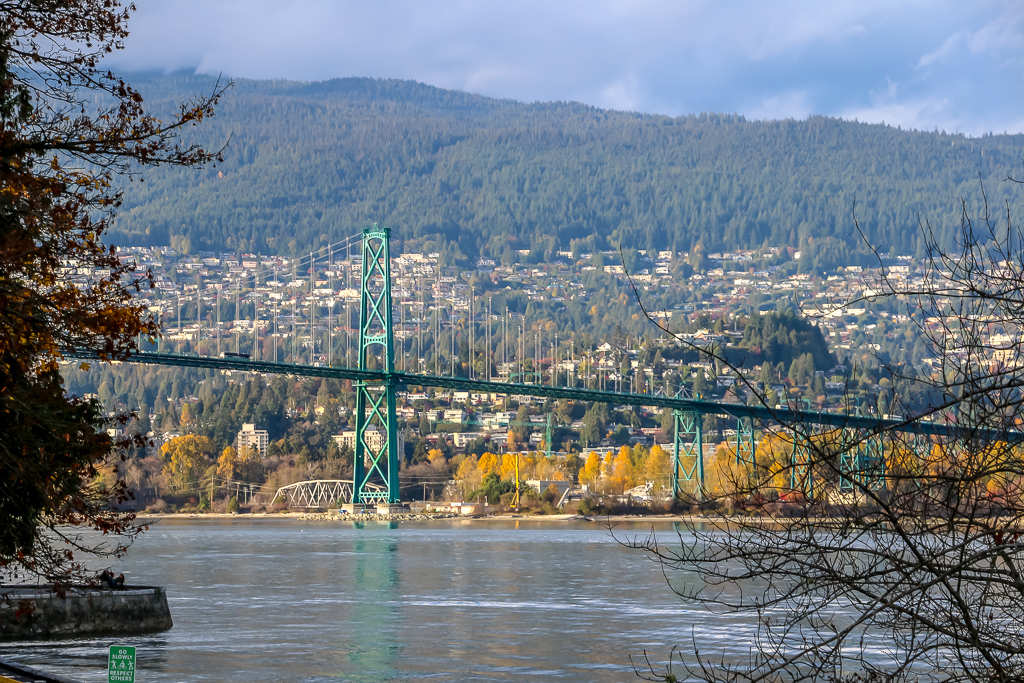 One Beautiful Weekend in Vancouver: Final Thoughts
This completes our weekend guide to Vancouver. I hope it inspires you to plan your own journey to British Columbia in not so distant future. Even a short trip to the city will make you fall in love with this part of the world and collect some unforgettable memories.
Read Next