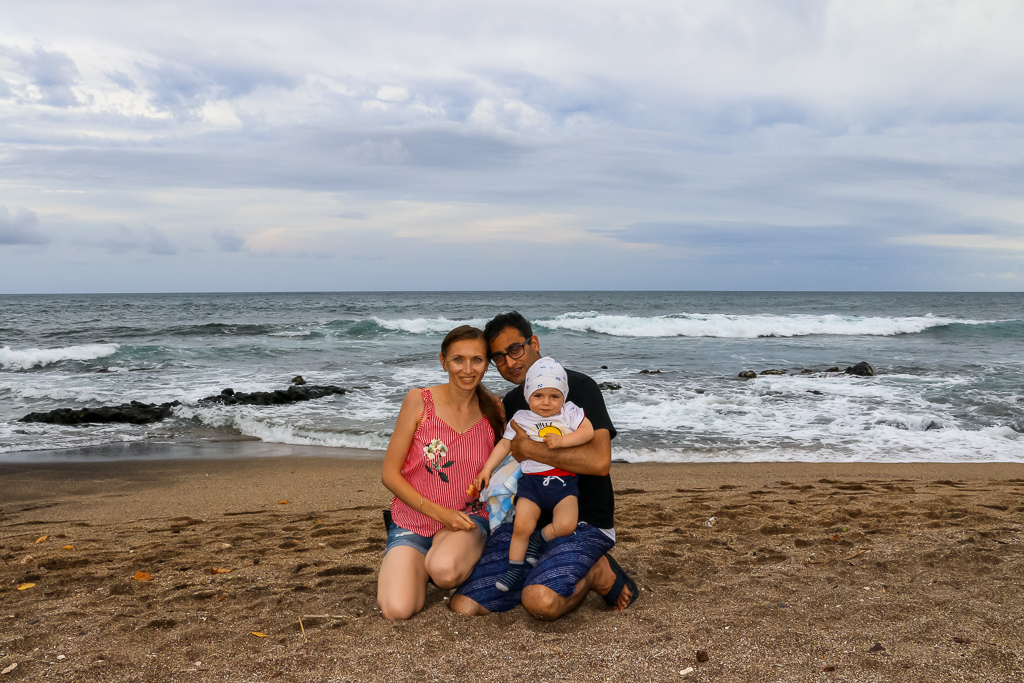 Travel and happiness go hand in hand. There is a lot of information on the Internet to prove this point. From scientific research to personal experiences, all of them praise travel as one of the biggest contributors to one's contentment. You might ask what exactly travel can teach you about happiness. Happy travelers insist that it broadens horizon and makes you appreciate people and things around you. It brings variety into daily routine. It rewires brain and improves relationships.
It's hard not to agree with all these statements. However, from my personal experiences I noticed that it's not always the case. With all respect to excessive voyages and numerous guided tours, travel is not a prerequisite of happiness and joy. It's an extension of who you are. Happy travelers are not created on the road or a plain. They choose to be that way regardless of their circumstances.
One of my favorite things to do while traveling is to watch people, not necessary locals, but other visitors as well. These quiet moments that might last a minute or so tell more about people than their words, social media profiles or countries of origin. They teach you firsthand about travel and so-called happy travelers. I'd like to share two such people-watching stories that really show that happiness is a state of mind that doesn't depend on location or weather.
HAPPY TRAVELERS: WHAT THEY CAN TEACH YOU ABOUT HAPPINESS:
Happy Travelers are Happy despite Unforeseen Circumstances
Kalalau Lookout is one of the most visited places on Kauai, Hawaii. It's not what the observation deck looks like or is, but rather what views it opens up makes Kalalau Lookout a must-see destination on almost every traveler's itinerary. From 4,000 feet above sea level, the place presents the best vistas of Kalalau Valley, one of the most photographed location on the island. We, like many other island's visitors, also were eager to see this magical place.
Our journey to Kalalau Lookout started in Kapaa. Although it was drizzling in the morning, by that time, we learned pretty well that Kauai's weather could change any minute. Moreover, it was our last day on Kauai. So, we couldn't afford to postpone the trip. It took us a little bit over an hour to get to our desired destination. It could definitely be faster if not for the numerous stops along the way. Since the scenery was obsoletely irresistible, driving by without taking a closer look was out of the question.
Upon our arrival to Kalalau Lookout, parking lot was packed. A few circles around it needed to find at least one open stop. The weather, however, didn't get any better. With our umbrellas ready to cover us from now pouring rain, we followed a small crowd to the observation deck. What was awaiting us there was unforgettable! Thick fog covered everything as far as our eyes could see. Nothing but whitish-greyish background replaces the much-anticipated view of the valley. I hadn't seen anything like that before.
Travel Lesson to Learn about Happiness
Immediately, my husband started jokingly praise "the most amazing view on the whole island." A few other visitors joined the conversation, laughing and even taking pictures to remember the moment. There were no regrets or disappointments about missing the famous vistas. The journey and good company of random strangers even if for just a few minutes mattered most than the fog, rain, and unseen valley down there. Soon these happy travelers parted the ways and each went in his or her own direction.
But there also was a completely different category of the visitors. Their frowns could clearly express their resentment and annoyance with the unpleasant weather conditions and whole situation. If someone, for some reasons, misread their facial expressions, their verbal interpretation of such misfortunate experience didn't ask for any clearer explanation. "It sucks. I'm so disappointed." followed them as they were rapidly leaving the lookout point.
Such "unhappy travelers" would have found reasons to be angry even if nothing prevented them from seeing the views they were hoping to find there. Unfortunately, this who they are. Nothing can change that until they make a conscious choice to be happy and enjoy the whole journey not just a final destination. That was indeed a great lesson to learn from so many travelers in absolutely the same unforeseen circumstances.
Happy Travelers are Happy despite Location
The second story doesn't involve two groups of the travelers or lessons that teach you about travel and happiness. It includes only one South Asian couple as they, what it seemed like, had their best time at Yosemite National Park.
I was sitting on the bank of the Merced River. It was hot. We just hiked to Venal Fall and on our way back stopped by the river to relax and take a quick dip in cold water. I passed on swimming and to pass the time observed people around me.
One couple stood out. Something about them completely captured my attention. They appeared to be in their forties, calm, and absolutely joyous. You know that quiet happiness that is written all over your face… They had it. These two chose the most secluded and, as far as I could tell, most picturesque spot on the bank. The wife couldn't stop smiling. It seemed that she enjoyed the place a lot. Not climbing rocks, or hiking to waterfalls, but sitting right there was all she cherished and was happy at that moment of her travel.
Her husband didn't lag behind in his own happiness about the place and experience. As soon as they got to their beautiful spot, he took off his dress paints and a white shirt with long sleeves and jumped in the ice-cold water. With childish excitement, he smiled from ear to ear while washing his face and splashing the water around him. It was obvious that regardless of the location, this couple knew the power and unseparated nature of travel and happiness. They were the perfect examples of happy travelers.
Just watching them, I found myself happy as well. They further confirmed my belief that travel can teach you whole deal about happiness. However, it's up to you to put right emphases in right places. You don't need a lot to be happy when you travel. All you need are right attitude and decision to enjoy your adventures despite their locations.