Be careful what you wish for. If you want to travel, go for it. In case when the great outdoors and nature seduce you every time you get outside a major city, make them a part of your daily life. If adventures excite you more than anything else, plan them ahead of time. However, remember that these ventures are often unpredictable and not always align with your plans. This is something that we forgot about until our unforeseeable experience of flying with LOT Polish Airlines.
As I'm writing this, we are flying with LOT over the Atlantic Ocean. Typically, a direct flight from Los Angeles to Warsaw takes no more than thirteen hours. But even though our adventure started almost twenty hours ago, no one can predict when it's going to end.
The beginning of our journey didn't involve any surprises. We had a very important meeting in Belarus and had to be there no matter what. As there is no direct flight from Los Angeles to Minsk, Belarus, we had to find the best way to get there by making a stop in one of the major European cities. I rarely think of delays, missed flights, etc. Thus, booking a flight a day before our meeting seemed more than enough time for me. My husband, on the other hand, was not thrilled with this decision. He insisted on booking our tickets at least a few days prior our meeting. Reluctantly, I agreed and couldn't stop thanking him later on.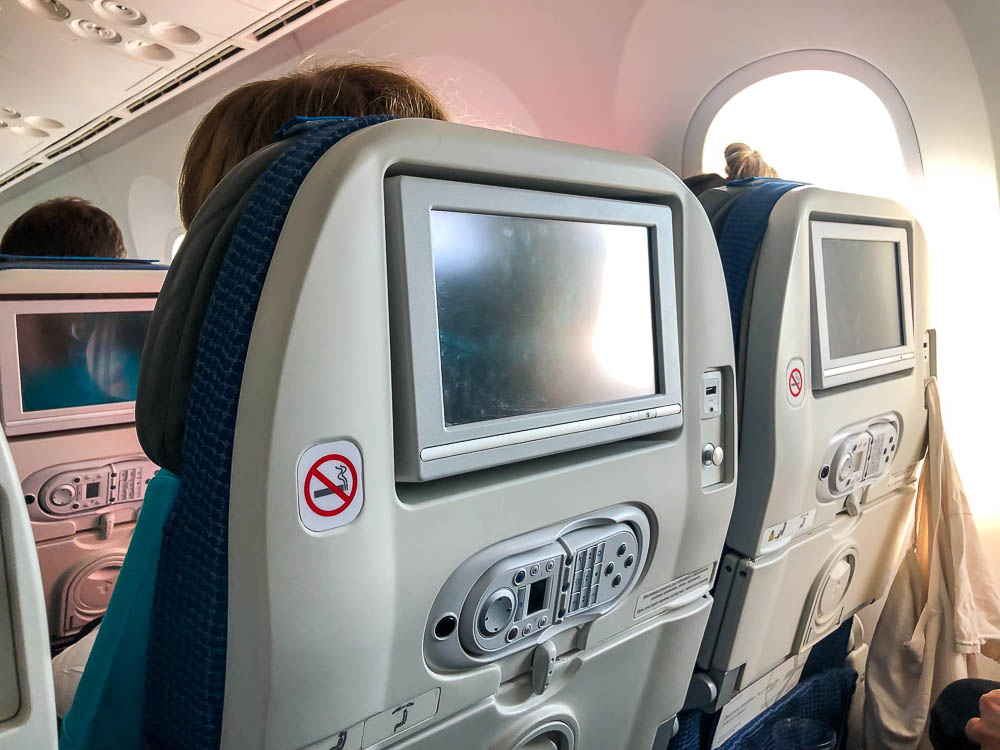 Choosing LOT Polish Airlines
Flying to Europe in summer is a very expensive endeavor. On top of that, airplanes get filled up very fast. It took me a few days to finally find what seemed like the best option for us. Although we neither used, nor knew a lot about it, flying with LOT Polish Airlines seemed to suit our time frame and budget.
My only remote experience with LOT was limited to that time when I had booked a flight for my mom. She had talked positively about this airline company, and it was enough for me to proceed with the booking of our flights with LOT. But, honestly, I should've known better. My mom is a person who rarely complains and is satisfied with almost anything.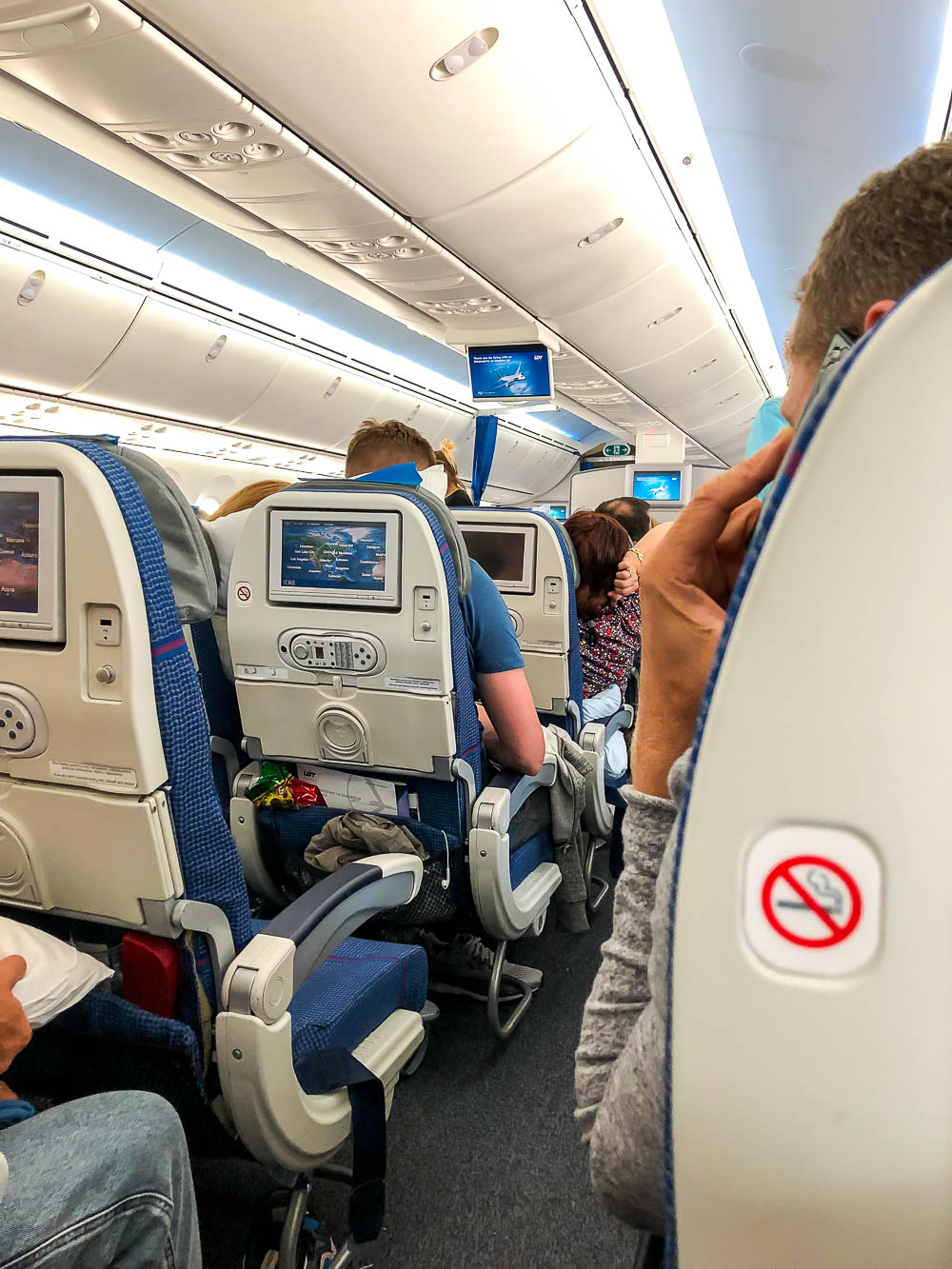 Flying with LOT
Long story short, on the day of our trip, we arrived at the airport a few hours earlier. Our flight to Poland with LOT Polish Airlines was scheduled at 9:50 p.m. In Warsaw, a long, seventeen hour layover was promising us a much-anticipated introduction to the city. However, this excursion never meant to happen.
At LOT check-in counter we found out that our flight was delayed. Arriving in Warsaw one hour late though didn't interfere with our plans a lot. As we thought, we still had sixteen hours to explore the capital of Poland before boarding our next plane to Minsk. But when monitor at the departure gate showed 11:00 p.m. without any sign of soon-to-start boarding, it became clear that we were facing a longer delay. Finally, two hours late, the LOT airplane took off from LAX.
If we were flying with LOT a few weeks earlier, my indignation would know no bounds. This time, however, equipped with "insider knowledge" from Finding My Virginity by Richard Branson, I already knew how complicated the airline business was. LOT Polish Airlines was still a fairly unknown in the US company. Despite its popularity in Poland, it had to compete hard for better spots and consequently faster boarding in LAX, one of the biggest airports in the world.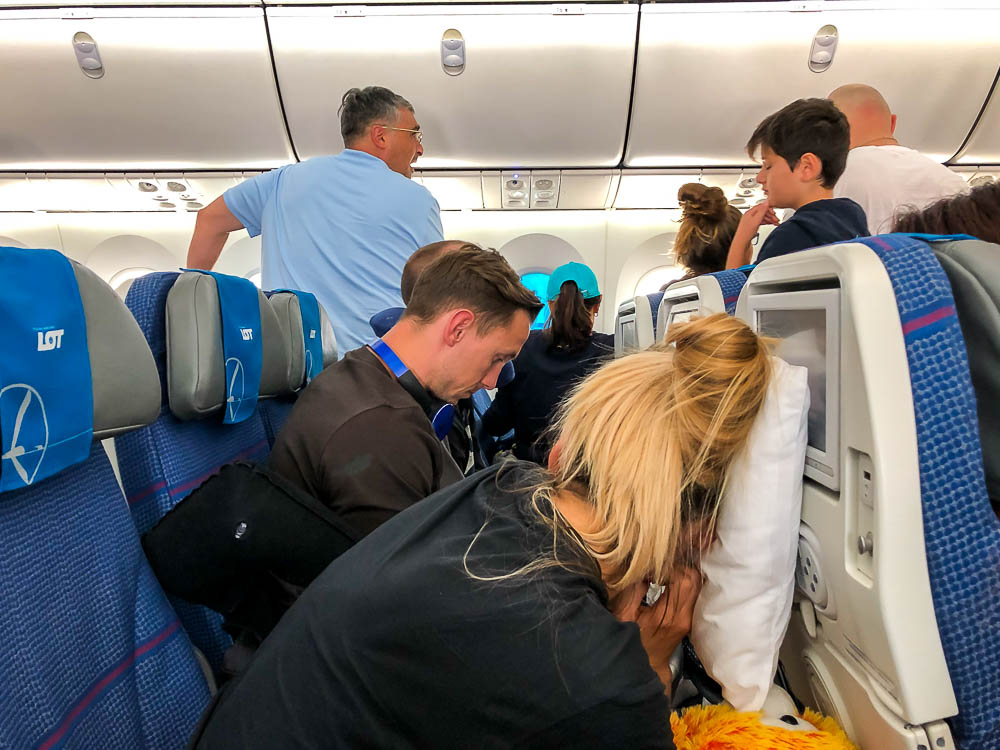 Inside the Plane
Considering this, I didn't let my disappointment and frustration spoil our experience of flying with LOT. Moreover, while bus ride to the aircraft needed some major changes, the plane looked comfortable enough with greater legroom even in economy class. Additionally, the airplane crew did their best to provide good customer service.
Things Happen
Almost half way through our flight with LOT, the passengers received an unexpected announcement. The plane was turning back and making an emergency stop in Toronto, Canada. A young pregnant woman on the board needed immediate medical assistance. Despite obvious inconvenience and possibility of missing their connection flights, all passengers reacted with full understanding and compassion. There was not a single word of discontent.
After flying with LOT almost the whole night, we landed in Toronto around 10:00 a.m. local time. By that time, the airplane crew was exhausted. A new team was getting ready to take over and assistance us with our flights to Warsaw. The captain made the last announcement asking all passengers to leave the plane and come back to the same gate in two hours.
Grateful for complementary refreshments and drinks, the majority of the passengers stayed near the gate. It might have been their way of copying with the situations on hands and hoping to still catch their connecting flights.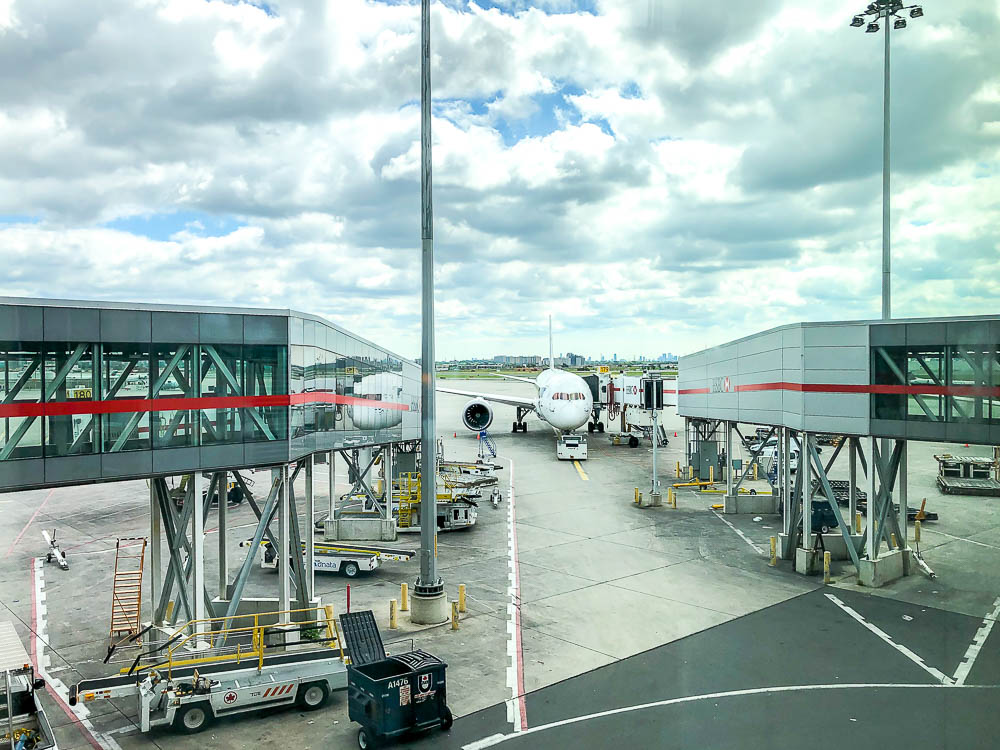 Flying with LOT Polish Airlines: Delayed again
Two hours later, the passengers flying with LOT Polish Airlines lined up in front of the gate in anticipation of boarding that was supposed to start any minute. By this time, most of the LOT travelers missed their connecting flights but still restrained their complains.
With the prevailing situation, our plans for visiting the center of Warsaw were already out of the questions. Additionally, we started worrying about not being able to catch our connecting fight.
Another half an hour passed without any announcement to board. In fact, there was no communication with the passengers at all. Eventually, a few minutes after a new crew boarded the plane, a voice on a speaker filled us in on the current situation. The members of the new airplane crew were waiting for catering team to restock food for the inflight meals.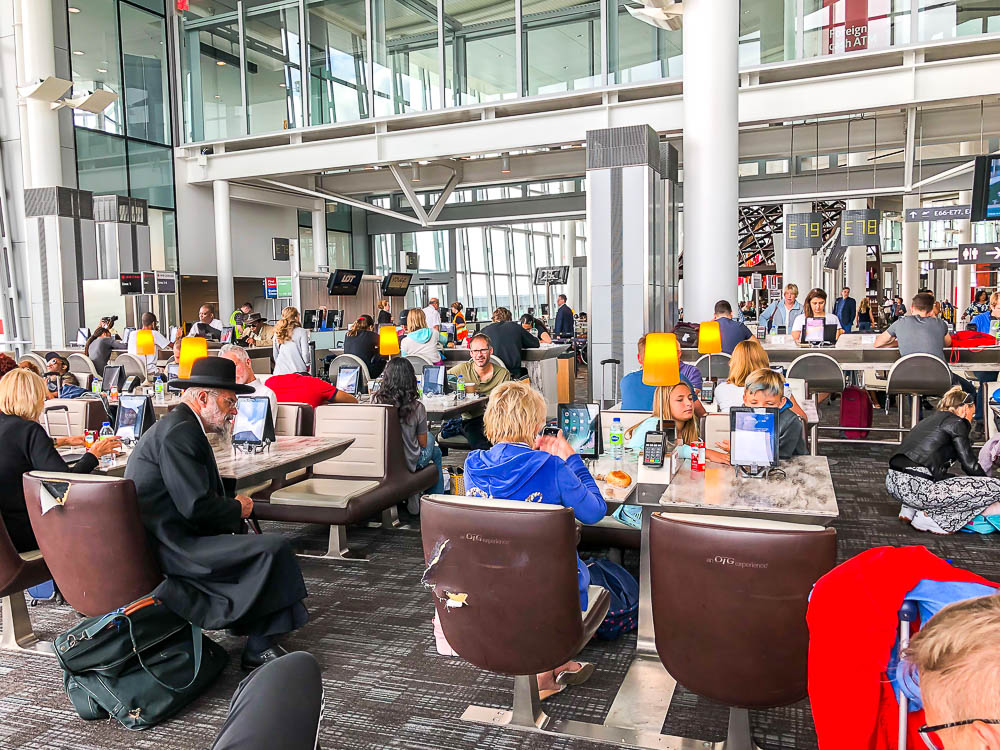 We still had a few minutes before the mood of the passengers flying with LOT that day changed significantly. Instead of communicating and supporting its customers, LOT employees changed the departure time on the gate monitor from 12:00 p.m. to 1:00 p.m. Clearly, such actions didn't help to attract loyal customers.
I even happened to overhear a conversation between two passengers who questioned their future flights with LOT. "I haven't flown with LOT for 25 years and I don't know when it's going to be the next time," – said one of the men. Definitely, I couldn't blame him at all as similar thoughts occupied my head.
Flying again
Finally, four hours later (not initial two), the LOT airplane slowly started moving to the runway…
Sitting in our seats now, we hope to get to Warsaw at least in time to catch our next plane to Minsk. Decision of never flying with LOT visits me more often that I'd like to. But as unimpressed I'm with this airline company, I believe that businesses like people deserve the second chance.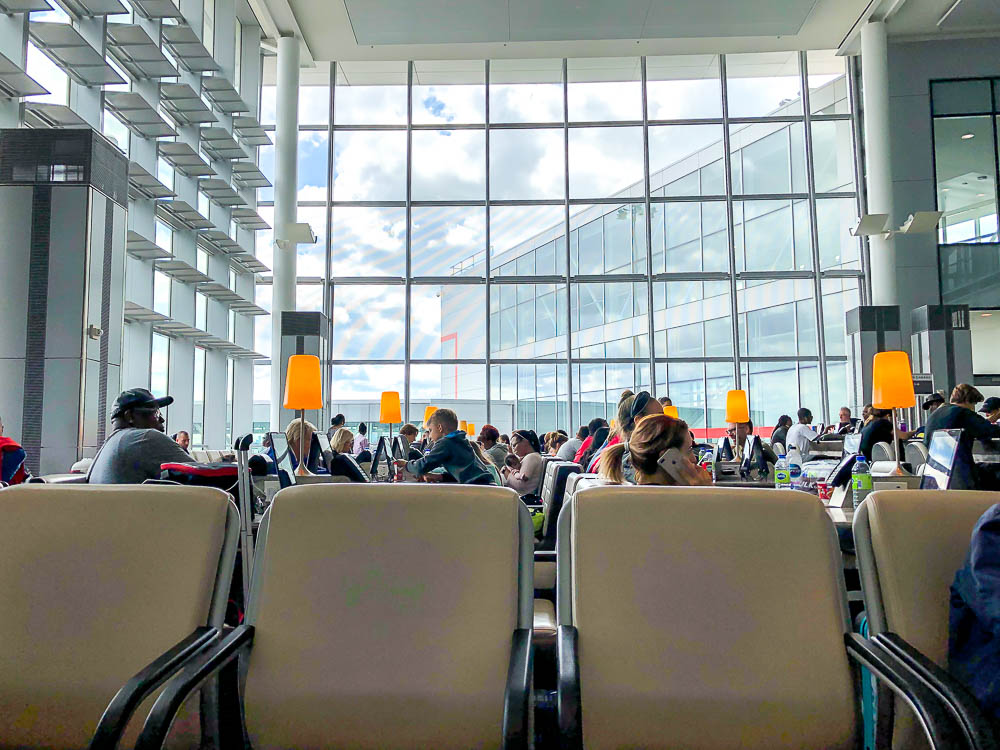 To be honest, I have two reasons to think this way. First, LOT impressed me with putting its customers above its profit when deciding to make an emergency stop in Toronto to accommodate the pregnant passenger. Second, its crew members work hard to provide the best possible customer service regardless of the circumstances.
Nevertheless, LOT's repeating behavior of overpromising and underdelivering definitely doesn't do any good to the company. Stepping on a rake twice with the same group of people is not the best policy to gain and retain the customers. With that being said, I can only hope that with the time flying with LOT will become a more reliable and pleasant experience.