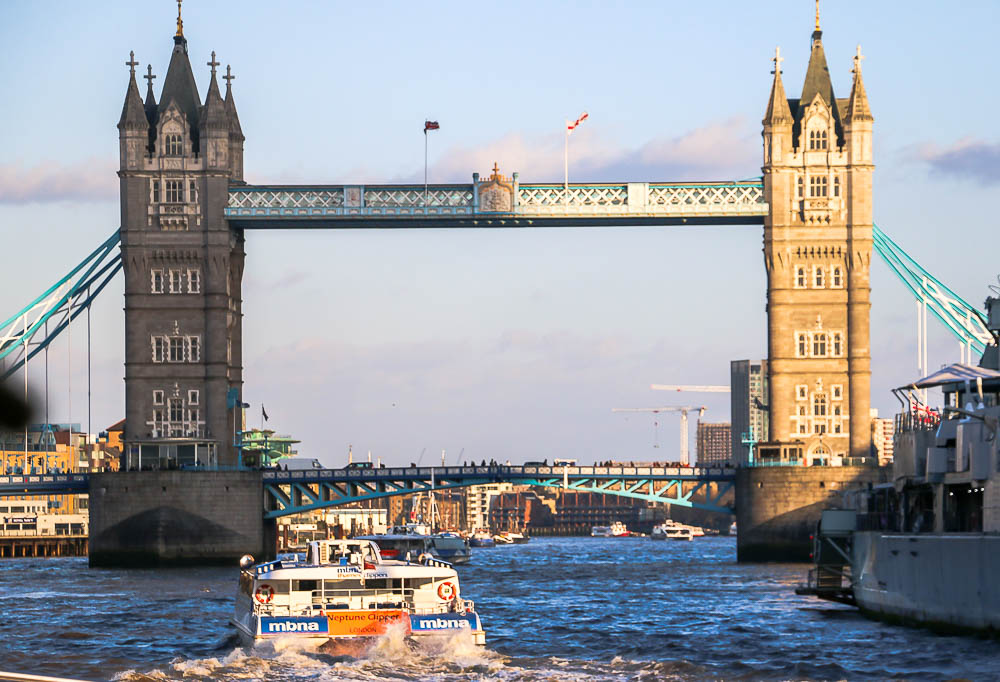 "London Bridge is falling down" was playing on TV while Dylan and I were picking up his toys. Roshan just came back home for lunch. It was an easy day for him, and he was in the mood to reminisce about our trip to London, "We took a walk across this bridge". I was confused, "We never walked across London Bridge. Boat we were on went under London Bridge. But this was the only time we got close to it." And then it struck me. Roshan was talking about Tower Bridge assuming that it was London Bridge.
Confusions about London Bridge and Tower Bridge
My husband was not the only person confusing these two popular bridges over the River Thames in the capital of the United Kingdom. The popularity of the name "London Bridge" goes beyond the borders of the country. Kids all over the world along with their parents sing uncomplicated words of the song "London Bridge is falling down". Moreover, some of these nursery rhymes on YouTube depict nothing else but Tower Bridge calling it London Bridge. How can't you get confused here?
You rarely hear the name "Tower Bridge". However, a combined bascule and suspension bridge with two iconic towers has certainly become a symbol of London. Matching the most common name with the most popular images, many people mistakenly call Tower Bridge London Bridge.
London Bridge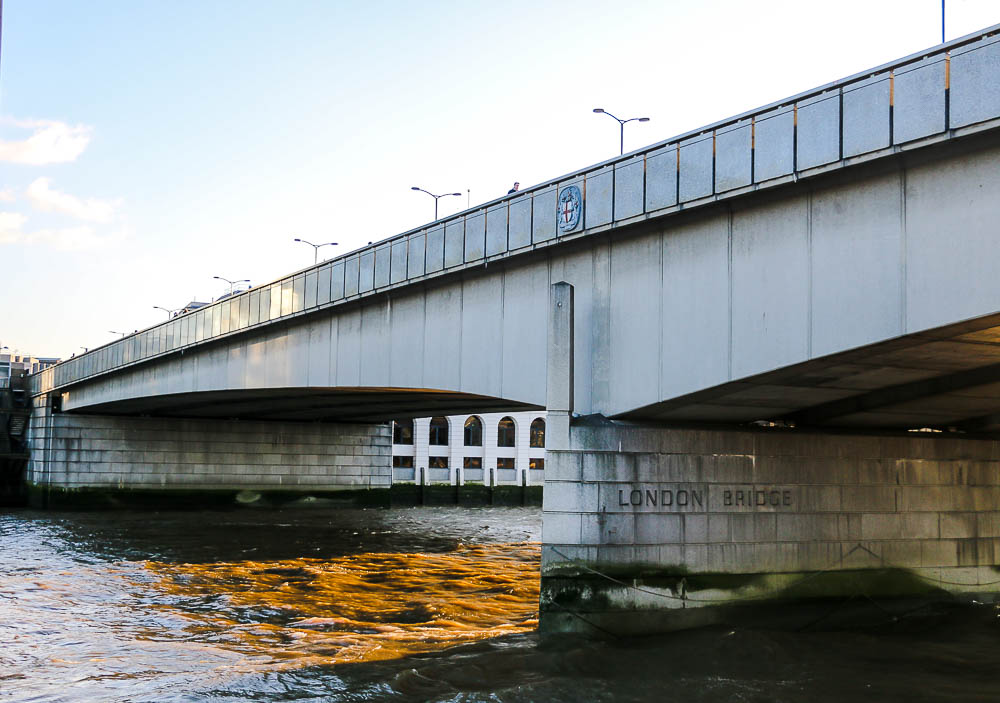 London Bridge, to be exact, the name "London Bridge", is one of the oldest in London. It goes back to 43 A.D. when the first "London Bridge" was built. In fact, throughout all these years several bridges had the same name. The modern London Bridge came to existence in 1972. And already on March 17, 1973 Queen Elizabeth II opened it acknowledging that it's one of the most famous bridges in the world.
As the Queen agreed, London Bridge is not the tallest, longest, or widest bridge. On top of that, it doesn't boast many architectural details. With the exception of the spike sculpture on the south side of the bridge, the current London Bridge is simple and restrained in design. It perfectly aligns with architectural style of 1970's, time when the bridge was built.
Tower Bridge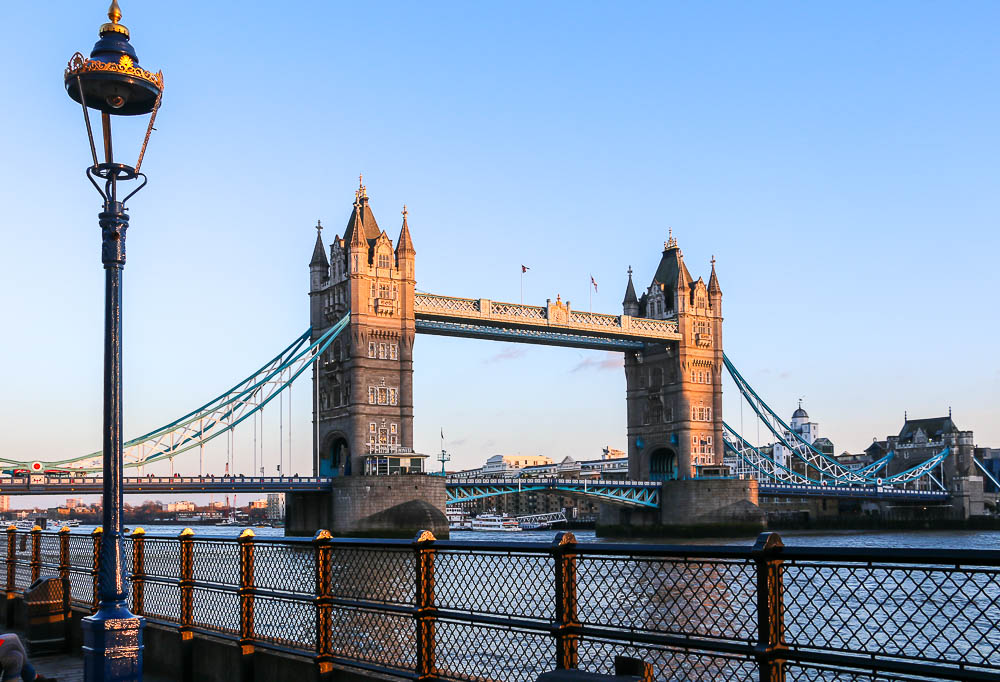 As opposed to London Bridge, people around the world recognize Tower Bridge as an iconic symbol of London. The bridge was opened in 1894. Despite its long history, the structure has had little to none changes except for new paint.
Design is another characteristic that differentiates Tower Bridge from London Bridge. Tower Bridge is all about architectural details and impeccable style that makes it look older than it is. Main features of the bridge are two neo-Gothic towers with two walkways at the upper level. Additionally, Tower Bridge offers the unforgettable Tower Bridge Experience with emphases on creation and history of the structure. Walking on glass floor at 131 feet above the river is definitely not for faint-hearted. However, if you're able to conquer your fear of heights, this can be your best London experience ever.
---
Recommended Thames River Tours