Fresh air envelopes you. Drops of sweat form on your forehead. With every step you feel how it gets more difficult to walk up. But you don't give up and continue hiking. Small hill just a few yards away is a place where you plan to take a break. In addition to giving you some rest, this stop on your hiking journey promises a beautiful view over Los Angeles. Hiking is not easy, but definitely enjoyable and exhilarating. You gather all your strength and, anticipating peace and solitude, reach that hill. But instead of being happy, you feel disappointed. Nature and scenery are there, but solitude is nowhere to find. Many other hikers already claimed the best spots of the hill. Unfortunately, the least crowded hiking places in Los Angeles where you don't need to share your trail with a large number of people are scarce.
But not being readily available doesn't mean that they don't exist. On the contrary, Los Angeles accommodates all kinds of the hikers and provides the hiking places that suit their needs. From busy trails to hiking places with a few to no people, the city of Los Angeles has it all. Needless to say, your choices are almost unlimited if you know where to look for them. With that being said, these ten least crowded hiking places in Los Angeles intend to help you find the best trails with fewer people to share them with.
THE 10 LEAST CROWDED HIKING PLACES IN LOS ANGELES:
Wildwood Regional Park
Thousand Oaks
Summer is certainly the most popular time for hiking in Los Angeles. But when it comes to this season, the City of Angels looks rather barren with prevailing yellowing and brownish colors. Wildwood Regional Park, one of the least crowded hiking places in Los Angeles, however, surprises with some variety of landscapes. The two-mile hiking trail in the northwestern part of the Greater Los Angeles Area runs through open and hidden in woods areas. The pinnacle of the hike is 40-foot-tall Paradise Falls. Those who find a two-mile walk a piece of cake can extend their hiking journey to Lizard Rock. It adds extra 2.5 miles to the initial trail and rewards with great views of Wildwood Park, Conejo Valley, and Santa Rosa Valley.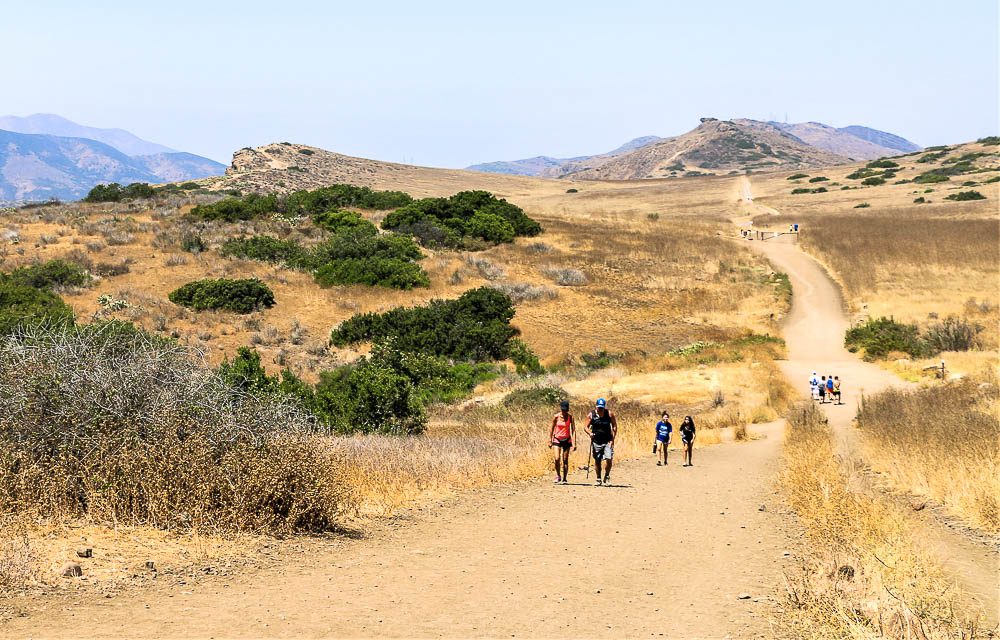 Wildwood Canyon Park
Burbank
Another less crowded hiking place is located in Burbank about 12 miles northwest of Downtown Los Angeles. Like its namesake mentioned above, Wildwood Canyon Park has more to offer than just a great outdoor workout. Spreading over two miles, its hiking trail hits a peak with panoramic views of Los Angeles.
Wisdom Tree
Griffith Park
Wisdom Tree hike is becoming more popular thanks to famous Hollywood Sign hike. Nevertheless, it still somehow falls into a category of the least crowded hiking places in Los Angeles. There are a few trails that take you to the Wisdom Tree. The Tree of Life Trail and the Wonder View Trail Head are just some of them. The hike can be long and steep depending on the trail you choose. However, you'll be rewarded with the iconic Wisdom Tree with boxes full on "wisdom" notebooks under it. Moreover, sweeping views of Los Angeles are more than enough to venture to one of these least crowded hiking places in the city.
The Least Crowded Hiking Places in the San Fernando Valley of Los Angeles
O'Melveny Park
Granada Hills
O'Melveny Park in the San Fernando Valley portion of Los Angeles is by far your best hiking place if you want to meet as few people as possible. On top of being quite isolated, the park offers trails of different difficulty levels. The most popular of them include Bee Canyon Trail, De Campos Trail, and O'Melveny Park Loop to Mission Point.
The Least Crowded Hiking Places in West Los Angeles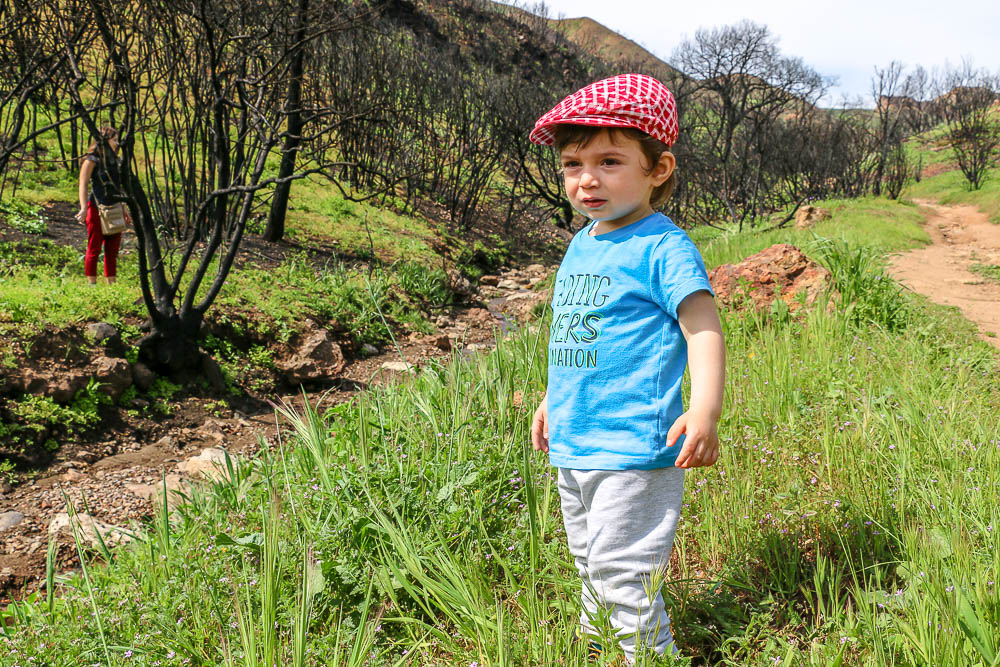 Paramount Ranch
Agoura Hills
When it comes to Paramount Ranch, the old Western Town rather than hikes come to your mind. But the less place is know for its hiking trails, the fewer crowds you can expect to find there. The area near Paramount Ranch invites hikers, bikers, and horseback riders. Its few short trails offer perfect opportunities to get your blood going while exploring the old filming grounds.
King Gillette Ranch
Calabasas
About four miles away from Paramount Ranch, Los Angeles has secured another least crowded hiking place. Apart from the popular mansion of the famous razor tycoon, Kind Gillette Ranch offers a few trails for beginners and experienced hikers alike. While easy and moderate paths don't really make you sweat, views from Inspirational Point justify your time and effort.
Will Rogers State Historic Park
Pacific Palisades
The western side of Los Angeles offers some of the best hiking destinations with practically no crowds sharing the trails. Will Rogers State Historic Park is one of those places. Nestled on the former property of American actor, Will Rogers, the park attracts its own type of hikers. The two-mile Inspiration Point Loop Trail entices with stunning views from Santa Monica Bay to Downtown Los Angeles. The 67-mile Backbone Trail is one of the most popular trails among long-distance hikers in the Greater Los Angeles Area. Moreover, many hikers hop on the Rustic Canyon Trail to Murphy Ranch, an abandoned compound built by Nazi supporters.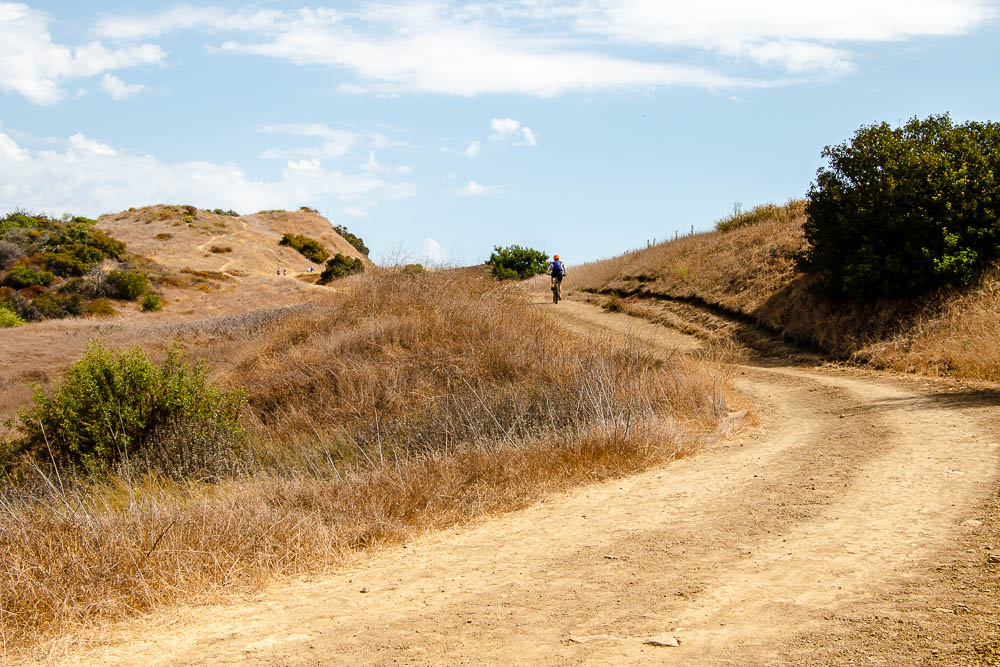 Topanga State Park
Address: Topanga
Topanga State Park stays true to its description as one of the least crowded hiking places in Los Angeles. Besides sharing the trail with a few other people rather, you don't even feel like you're in a city. The vast land areas with glimpses of the Pacific Ocean nearby make the park especially appealing for short escapes to nature. Additionally, Topanga State Park offers numerous picturesque hiking paths. Trippet Ranch is the main entrance and parking area for the park. It's also a place where you can start your hikes to Eagle Rock and Parker Mesa Overlook
The Grotto
Malibu
The Grotto Trail or simply the Grotto is one of the hidden gems in Malibu. Located in the Santa Monica Mountains National Recreation Area, the three-mile round trip trail is nothing short of an adventure. It runs through big rocks and boulders, waterfalls, caves, and grottos.
Corral Canyon Backbone Trail
Malibu
Certainly, Malibu is a heaven for Los Angeles' hikers, aiming for some privacy during their walks. Along with the Grotto, the 2.3-mile Corral Canyon Backbone Trail tops the list of the least crowded hiking places in Los Angeles. This moderate trail is open all year round. Some parts of the path are overgrown. Thus, wearing appropriate clothes can spare from scratches and bruises. But the ocean views on the right make up for any inconveniences. Many hikers though choose this trail for a chance to find Corral Canyon Cave or Morisson's Cave. Jim Morrison reportedly used to write his song lyrics here.