It's October, which means it's about time to check out the prettiest pumpkin patches in Los Angeles.
Last updated: October 16, 2023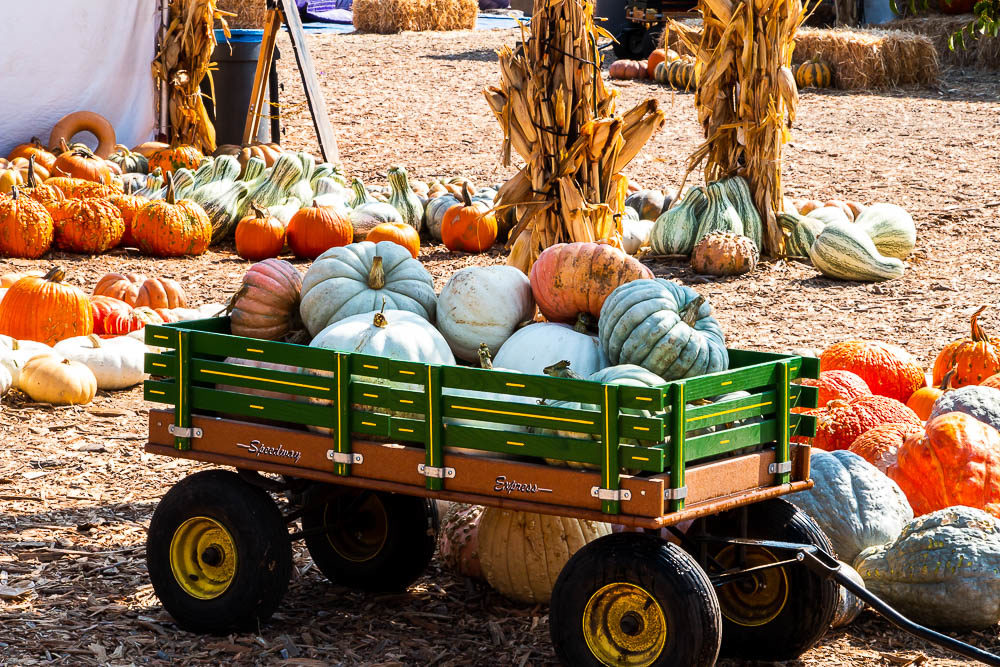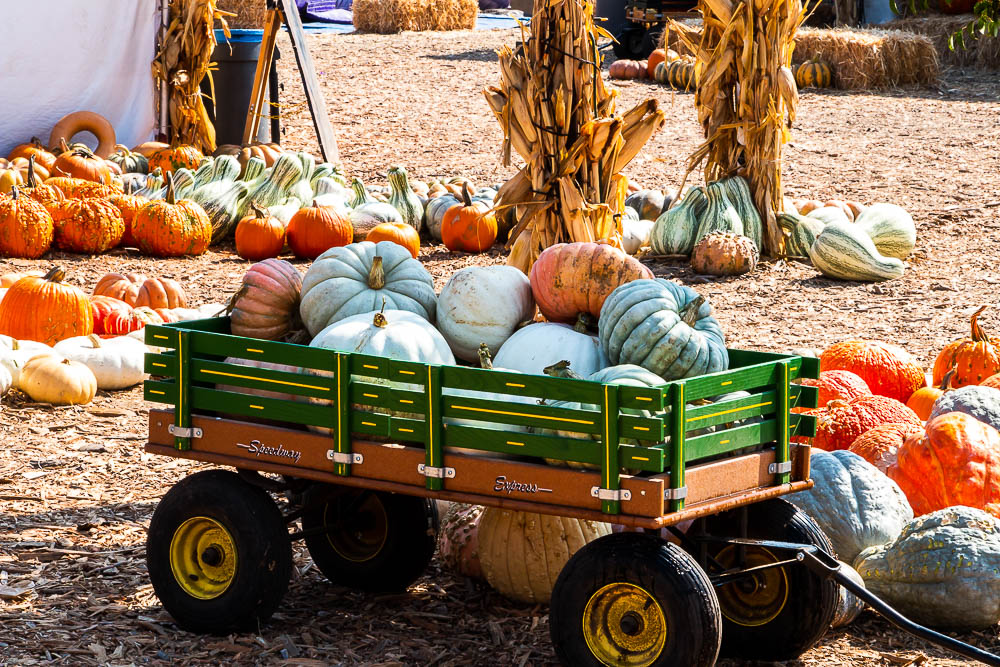 With Halloween rapidly approaching, pumpkin patches in Los Angeles get their second wind. Every day quaint patches and large farms in and near Los Angeles get full with people hurrying to squeeze some brilliant fall tones and activities in their schedules.
Certainly, bringing home some orange or red "trophies" from the local farms and gardens is not the last item on their lists. Yet finding the most lavishly decorated pumpkin patches in the Los Angeles area to snap pictures of their little ones (or themselves) often precedes all other reasons.
If that's the case, here are five of the prettiest pumpkin patches in and near Los Angeles to catch up on the bright fall colors before the pumpkin season ends.
THE PRETTIEST PUMPKIN PATCHES IN LOS ANGELES
Mr. Bones Pumpkin Patch
Address: 10100 Jefferson Blvd, Culver City, CA 90232
When it comes to the most decorated pumpkin patches in Los Angeles, Mr. Bones Pumpkin Patch in Culver City is ahead of the game. With its famous pumpkin houses, pumpkin carriages, and boxes full of this signature fall vegetable of different sizes and shapes, plenty of fall fun activities and photo opportunities are guaranteed.
Add to this colorful abundance pony rides, face painting, and a petting zoo, and you'd wish for the fall to stay forever. Needless to say, even celebrities and their offspring can't resist the perks of the prettiest pumpkin patche in Los Angeles.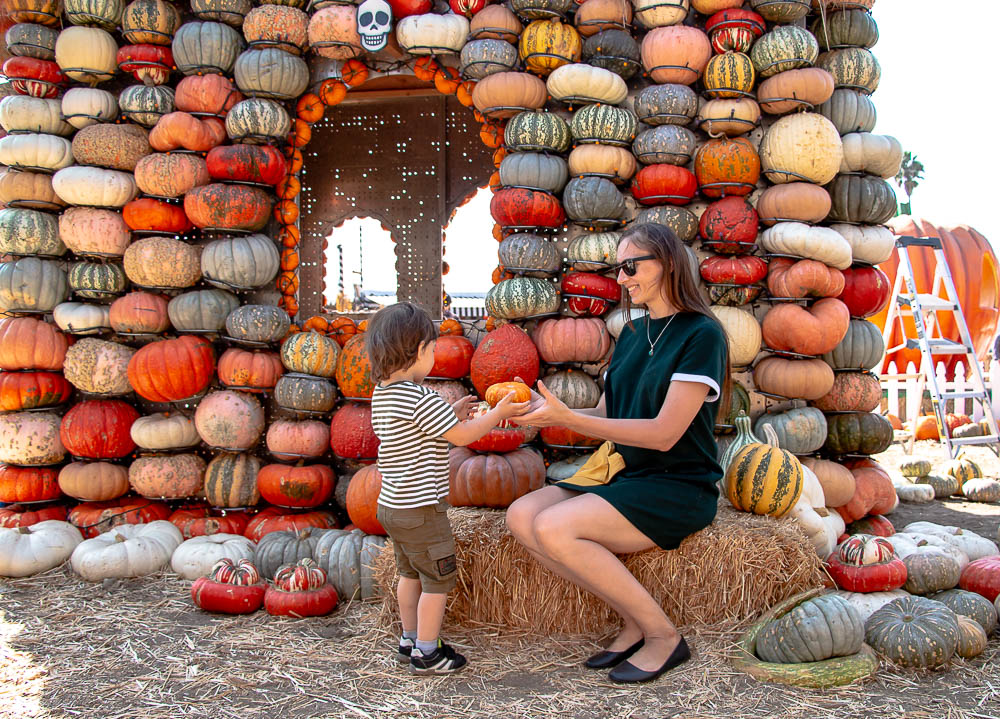 Forneris Farms
Address: 15200 Rinaldi St, Mission Hills, CA 91345
Pumpkins are essential parts of all fall hot spots in Los Angeles. By definition, none of the pumpkin patches would exist without the bright yellow and orange squashes. Clearly, it takes a lot of creativity and effort to arrange these signature fall plants in such a way that people line up to see them.
Some pumpkin patches, such as Forneris Farms, have found a quick solution to stand out from all other spectacular fall attractions in Los Angeles. On top of its alluring pumpkin displays, this farm offers a four-acre cornfield maze, tractor rides, and a hay bale maze.
Additionally, weekend pony rides, live entertainment along with harvest-themed games and light refreshment keep every family member occupied. With so much to offer, Forneris Farms truly deserves to be called one of the most entertaining and beautiful pumpkin patches in Los Angeles.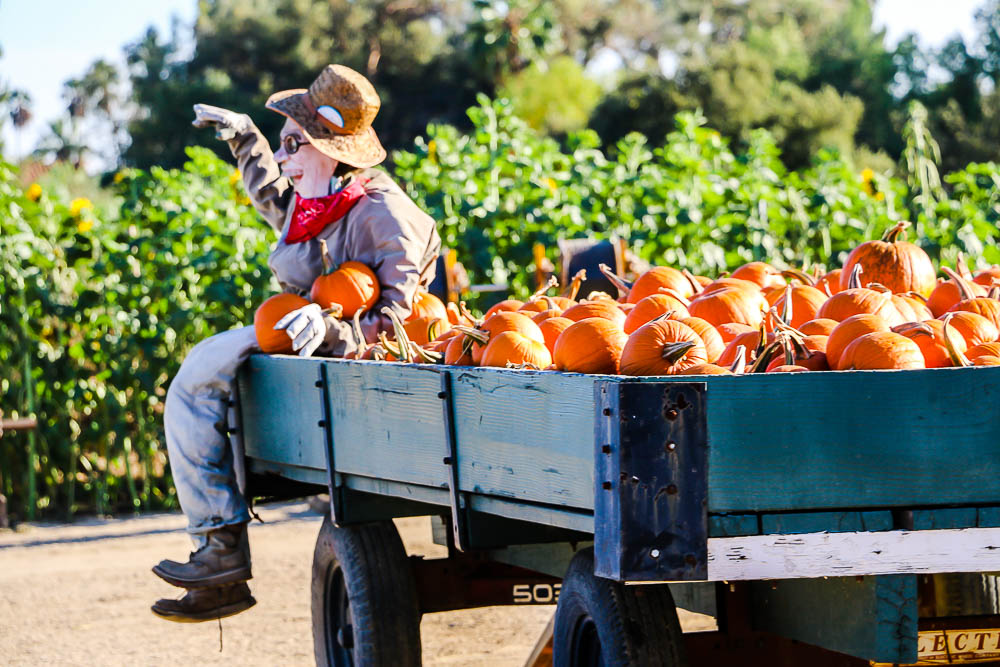 Tapia Brothers Farm
Address: 5251 Hayvenhurst Ave, Encino, CA 91436
With the main focus on the pumpkins, it's easy to forget about corn, another signature fall plant. Luckily, some of the pumpkin patches never lose track of all the goodies the fall season has to offer.
Let's start with a corn maze. Not just any corn maze, but Tapia Brothers Farm's corn maze that occupies an entire lot across the pumpkin patch. Scavenge through the maze for a chance to win a prize and take ample beautiful fall pictures.
And don't forget to check out the festive pumpkin patch. Make friends with farm's animals, pick up a pumpkin to take home, and indulge in freshly roasted corn.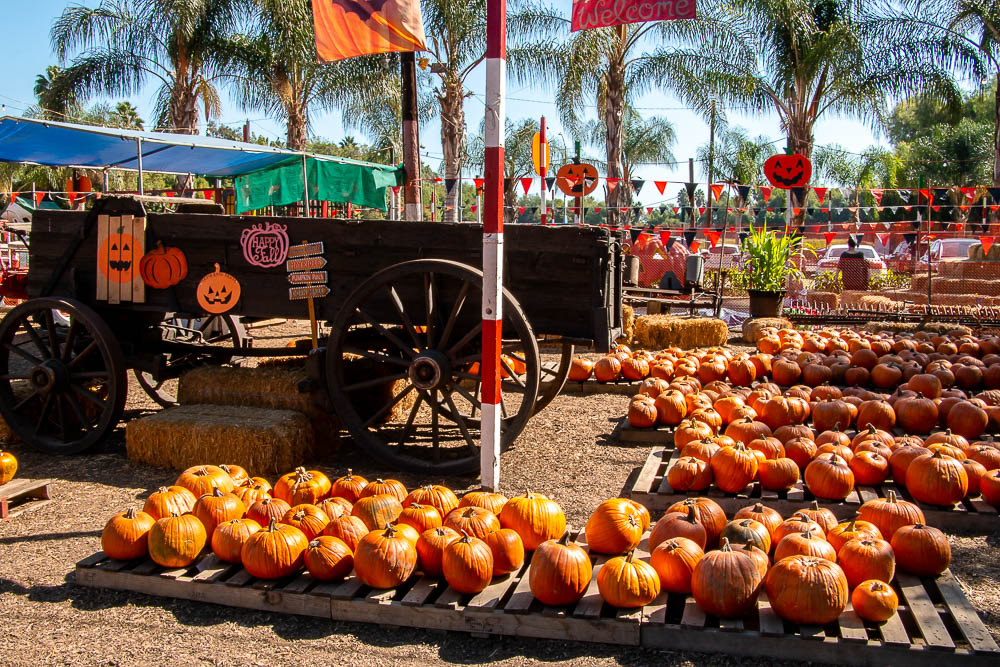 Tina's Pumpkin Patch
Address: 4725 Woodman Ave, Sherman Oaks, CA 91423
Tina's Pumpkin Patch is one of the tiniest, yet prettiest and most conveniently located pumpkin patches in Los Angeles.
For years, it was set as a big tent patch loaded with the pumpkins and a petting zoo right off Sepulveda Boulevard in Sherman Oaks. A few years ago, it lost the tent, graduated to a proper fenced plot, and relocated to a parking lot behind Sherman Oaks mall. This is where you can find Tina's Pumpkin Patch this year as well.
There is no entrance fee. You pay only for the rides, petting the animals, and squashes. A small hay maze, train rides, and several trampolines for kids adds extra fall brilliance to the place.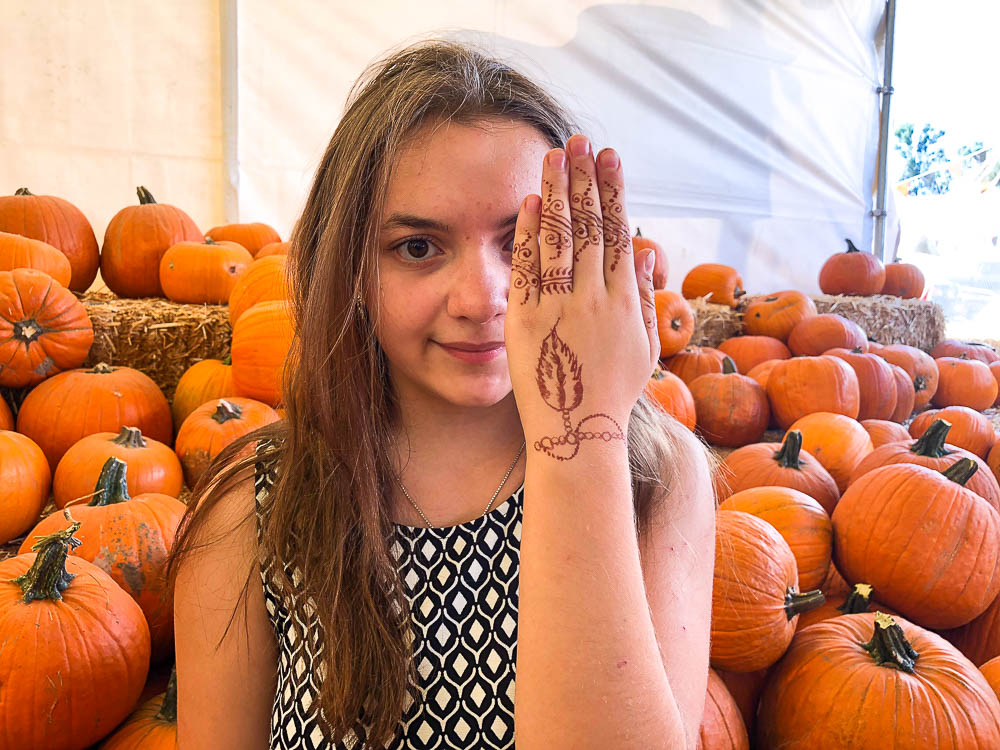 Underwood Family Farms
Address: 3370 Sunset Valley Rd, Moorpark, CA 93021
If all you want during this time of the year are pumpkins, look no further than Underwood Family Farms. Adorned with bountiful squashes and offering different events every weekend, it's a right place to finish the pumpkin season in Los Angeles. Furthermore, its tractor-drawn wagon rides, corn maze, live entertainment, and hay pyramids can surely invigorate your fall spirit.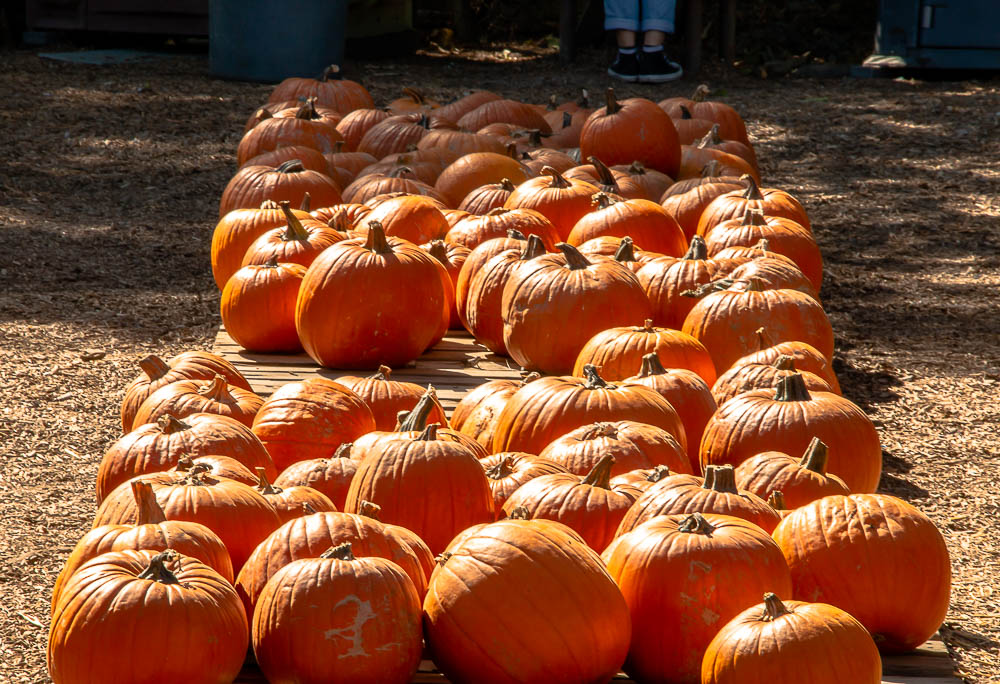 Read Next