A vegan traveling to Dublin? Here are the best 8 places to eat and drink.
Last updated: January 20, 2023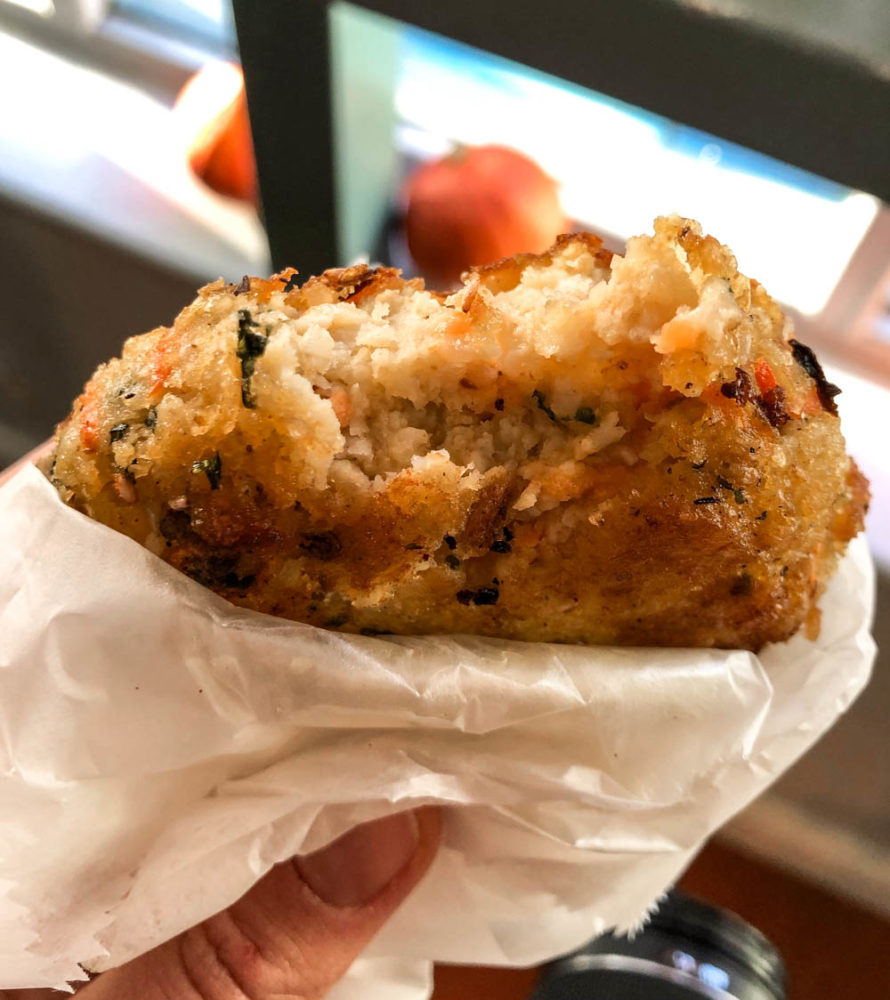 Top 8 Vegan Places to Eat in Dublin
The novelty of traveling as a vegan is long gone. The majority of the countries and cities, even some of the most distant places, cater for vegan travelers. Yet despite the increased attention to healthy eating and well-being, you can still find yourself dining only on rice and salad when traveling.
Based on my prior experiences, I had some concerns of what to eat as a vegan when planing a trip to Dublin. Since my Ireland adventures happened almost spontaneously, I didn't have time to research vegan restaurants and cafés in the capital. I hoped I could find some vegan and vegetarian places upon my arrival. In a worst-case scenario, markets and grocery stores in Dublin would certainly have something that a vegan traveler could eat.
Dublin, however, surprised me with the abundance and variety of places serving vegan and vegetarian options of Irish traditional dishes. Thus, I did not only eat my way through the city, but also got a taste of Irish cuisine with a healthy twist. Without further ado, here are some of the best places in Dublin where you can eat and drink as a vegan.
YOUR VEGAN GUIDE TO DUBLIN: THE BEST PLACES TO EAT AND DRINK IN THE CITY
European Vegan Restaurants and Cafés in Dublin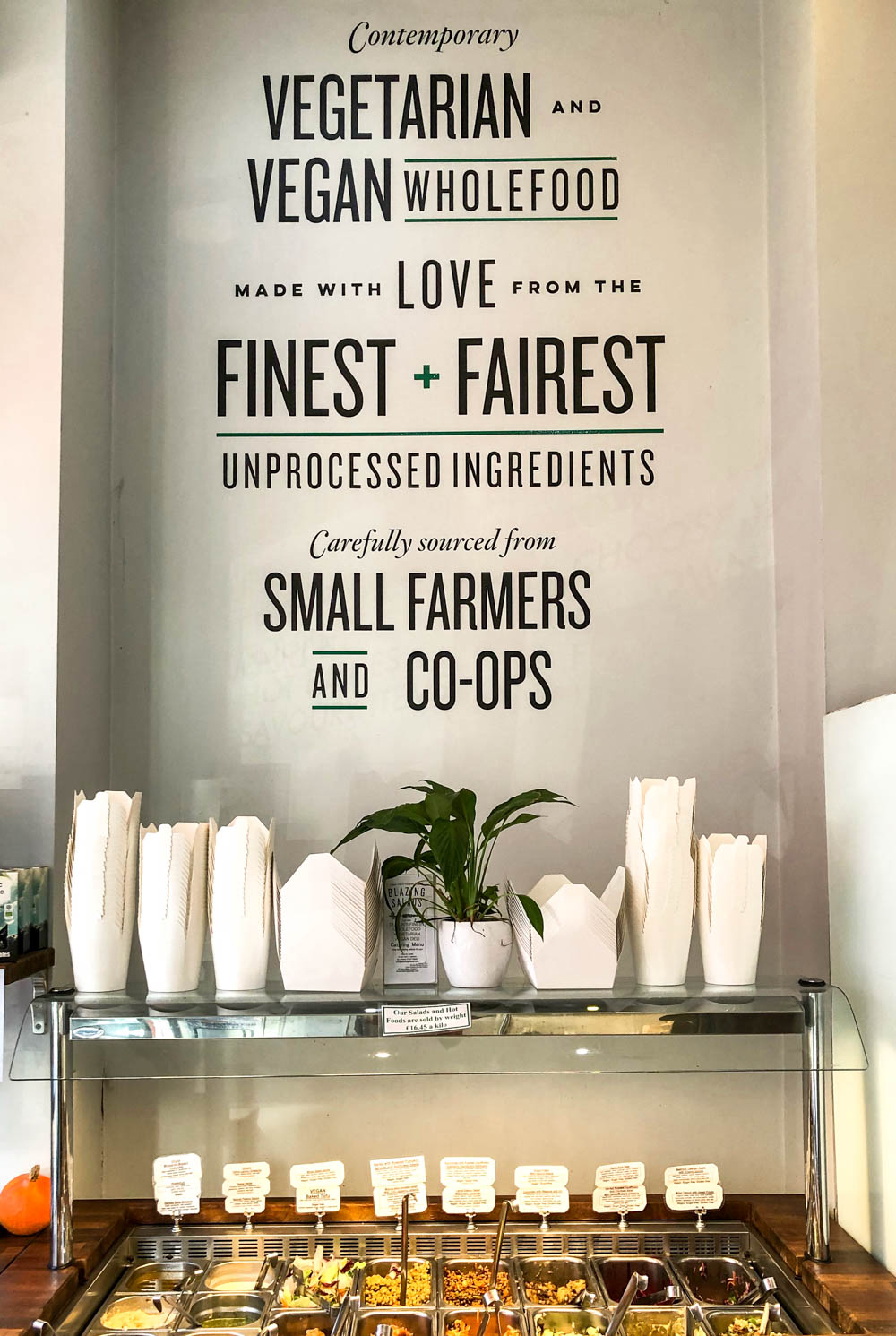 Blazing Salads
42 Drury St, Dublin 2, Ireland
Blazing Salads is one of my favorite vegan and vegetarian places in Dublin. In fact, it was my most surprising and unexpected discovery in the city. Located in the heart of Dublin, Blazing Salads offers the best vegan salads, savories, sugar-free vegan and vegetarian cakes and pastries. Their hearty dishes, such as vegan soups, vegan pizzas, or rice and curry, help you replenish your energy after a long day of exploring Dublin in no time.
Cornucopia Wholefoods Restaurants
19-20 Wicklow St, Dublin, D02 FK27, Ireland
While Blazing Salads provides you with a quick bite on the go, Cornucopia Wholefoods Restaurants lets you take a break and savor your meal. Here in one of their 18th century Georgian dining rooms you can expand your Dublin adventures by digging into delicious vegan food.
If you're a big breakfast eater, don't let their hearty Five Item Breakfast escape your table. From vegan sausages to scrambles tofu and roasted chili mushrooms, the place redefines what a vegan breakfast should look like in Ireland.
Sova Vegan Butcher
51 Pleasants St, Saint Kevin's, Dublin, D08 EF24, Ireland
Once a regular Friday night pop-up in Paris Wine Bar in Dublin, Sova Vegan Butcher got its official place only in May 2015. Nevertheless, it didn't prevent it from becoming one of the most popular vegan restaurants in the city. With its rich menu that includes gluten free options and desserts of the day, Sova Vegan Butcher aims at offering tasty food that benefits both body and soul.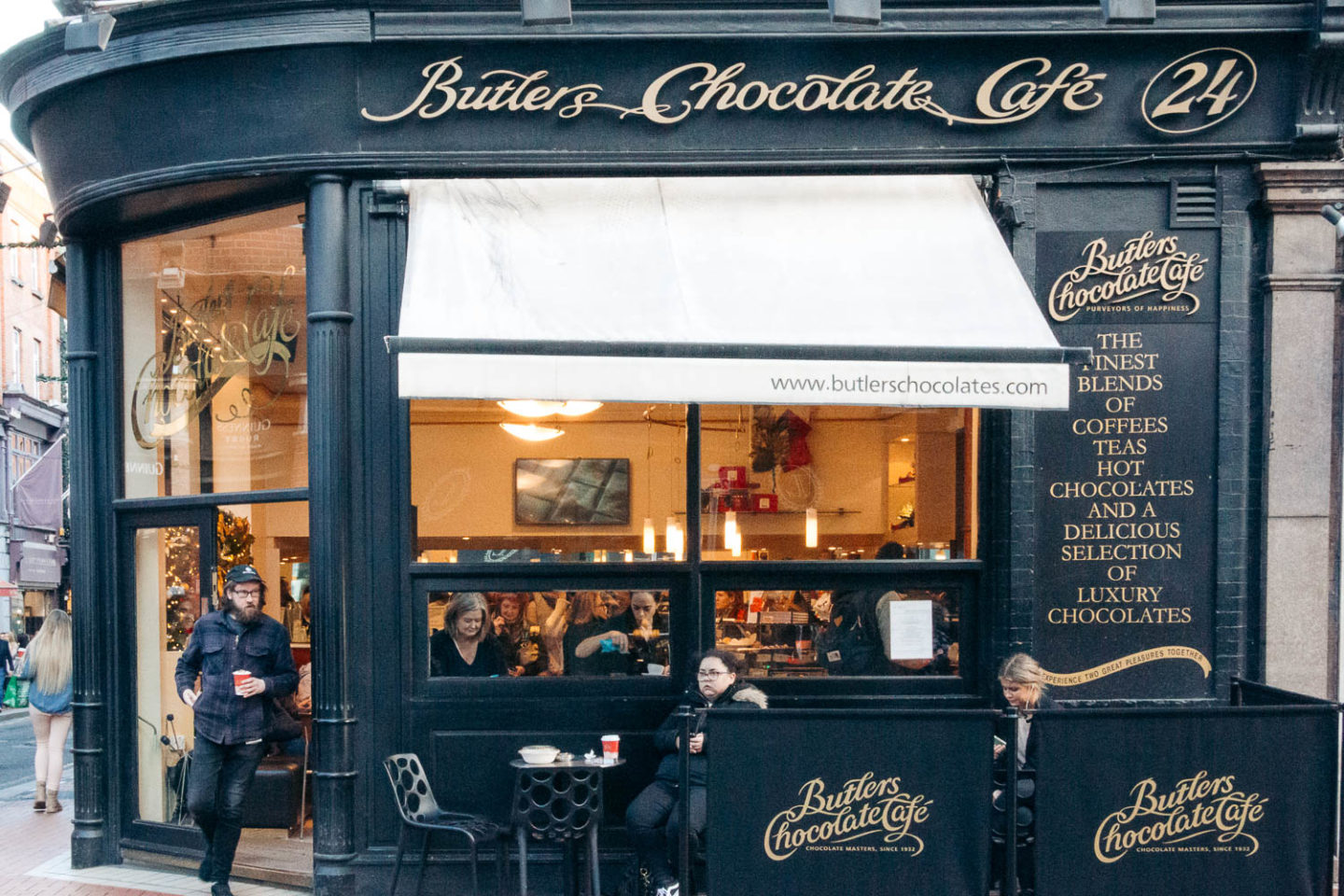 Butlers Chocolate Café
51 Grafton St, Dublin 2, Ireland
The truth is, Butlers Chocolate Café is not your best vegan option in the city if you're looking for something to chew. The place offers variety of sweets and chocolates, but, unfortunately, none of them are vegan. (At least I wasn't able to find any vegan pastries on their menu.)
However, if you're looking for a hot drink and festive ambience, Butlers Chocolate Café is right for you. Sit comfortably at one of their tables and indulge in their vegan hot chocolate.
Kale+Coco
18 Grangegorman Lower, Arran Quay, Dublin, D07 WF44, Ireland
Kale+Coco is considered the first vegan smoothie bowl bar in Ireland. The place serves all kinds of smoothies, fruit bowls, superfood lattes, and Buddha bowls with salads. Vegan food in Dublin has never tasted better.
International Vegan Food in Dublin
Take a Veg
58 Parnell St, Moore St Shopping Mall Unit 1, Dublin 1, Ireland
Who said you can't have vegan food with a Latin twist in Dublin? Founded by a Venezuelan couple, Take a Veg introduces vegan food to the streets of the city. The menu is simple. It consists of sandwiches, subs, and chips. However, even one bite is enough to make you maneuver the streets of Dublin to this vegan spot.
Update: As of January 2021, Take a Veg has been permanently closed.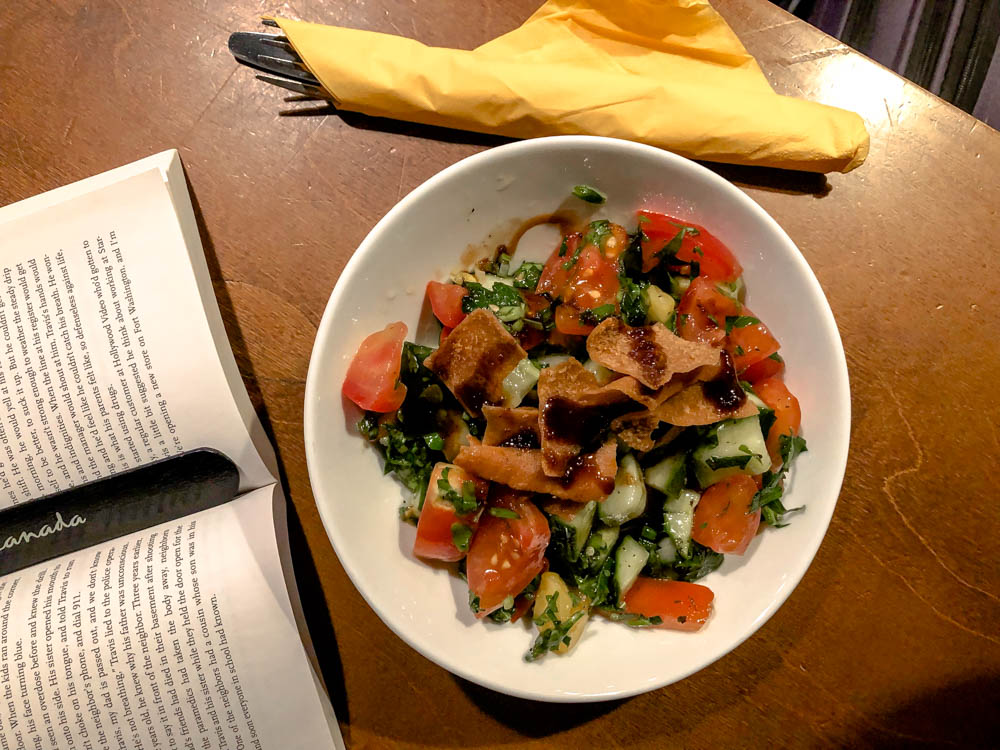 Umi Falafel
13 Dame St, Dublin, Ireland
Rediscover Middle Eastern food at Umi Falafel. With several locations in Dublin, the restaurant serves the best falafel sandwiches and wraps, potato wedges, hummus, and Mediterranean salads. Moreover, you can create your own sandwich and enjoy it inside or take it out to eat later.
Govinda's Restaurant
83 Middle Abbey St, North City, Dublin 1, Ireland
Govinda's Restaurant is another international vegan place in Dublin. But unlike the previous two, it brings Asian vibes and serves vegetarian and vegan Indian food in the heart of the city. Apart from the delicious dishes that all its customers rave about, the helpings are big, and the prices are reasonable.
Read Next