Taking photos as a solo introvert traveler is challenging, but not impossible.
How to Take Photos as a Solo Introvert Traveler
Traveling solo is a beautiful experience that gives you freedom to plan and arrange your trips exactly like you want. On the other hand, visiting a new place by yourself forces you to be extra creative and open when it comes to taking pictures. And if it itself wasn't a big issue already, taking photos as a solo introvert traveler greatly complicates this process. And yet, despite additional challenges you face as a solo introvert traveler, it's not impossible to take beautiful photos and create visual content that is worth sharing. Here're just a few ways how you can start collecting smashing photos without changing your personality and way of travel.
10 Simple Ways to Take Photos as a Solo Introvert Traveler
1. Use tripod
Tripod is the best thing not only for taking a full photo of you, but also escaping awkwardness when asking strangers to help you. Moreover, this travel photography essential can significantly improve the quality of your pictures especially if you shoot in low light. However, as somebody who suffers from social anxiety, you might want to get to your new place super early or late before crowds fill it in. Avoiding the crowds, a solo introvert traveler feels more relaxed to set up the tripod and take those stunning travel photos.
2. Use selfie stick
Similar to the tripod, selfie stick enables you as a solo introvert traveler to take your photos without the need of social interaction. On top of that, this tool requires less time to set up. But again, if you don't want to look silly when taking pictures of yourself, make it a habit to arrive early or late to beat the crowds as much as possible.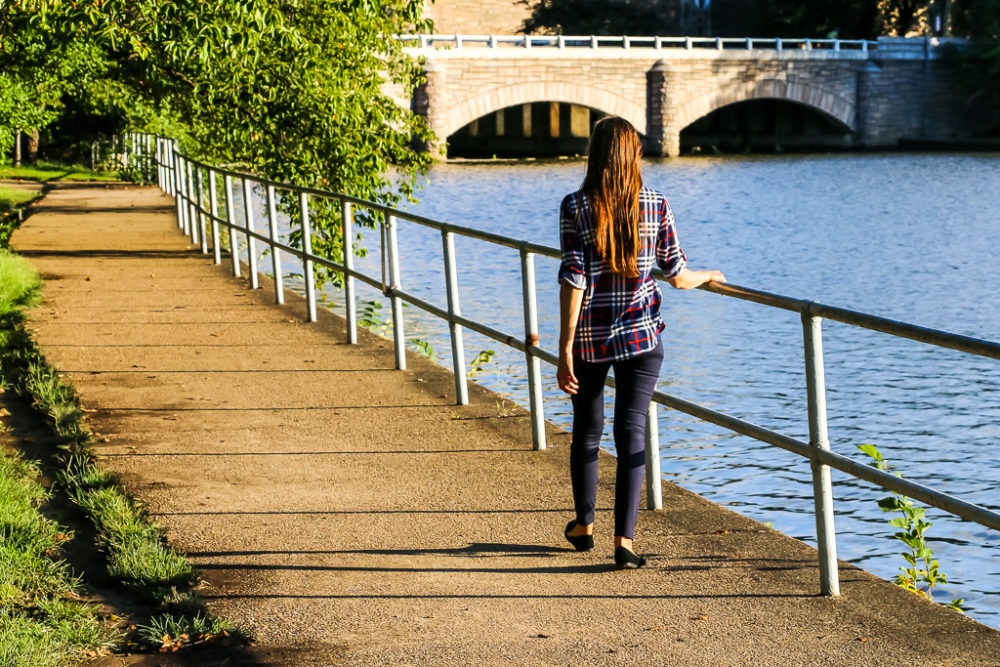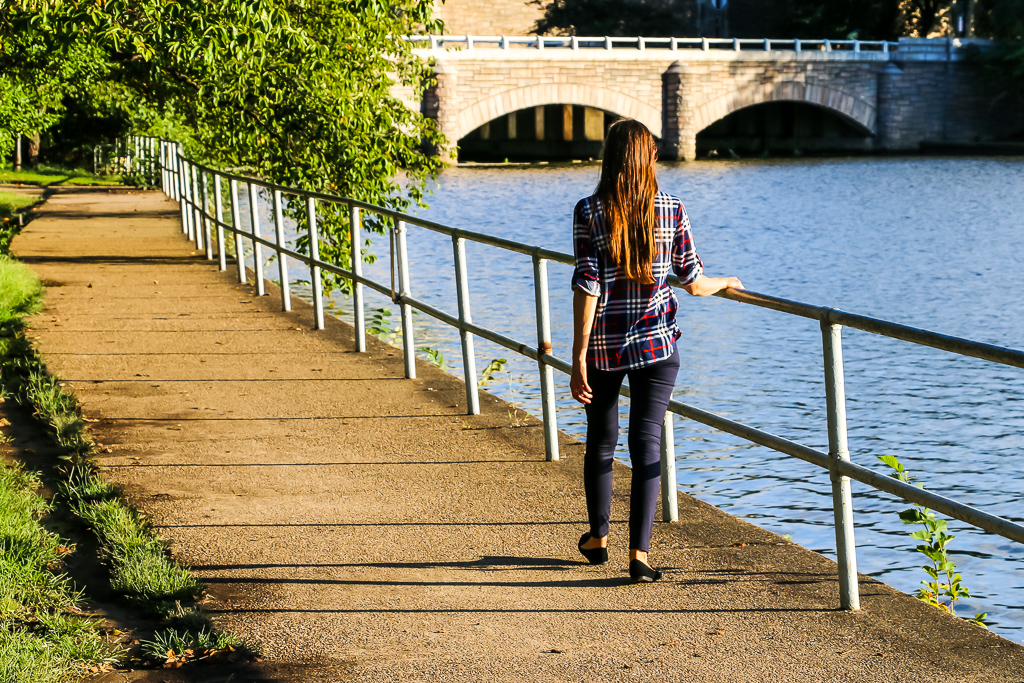 3. Take advantage of any sturdy surface
Along with the tripod and selfie stick any flat, sturdy surface comes in handy when taking photos as a solo introvert traveler. Be it a tree or bench in a park, short wall, table or chair in your hotel room, use your creativity to take your travel pictures.
Another useful tip for taking photos as a solo introvert traveler: You might consider taking more picture of yourself inside to eliminate social interaction and attention from the strangers.
4. Get a drone
What is a better way to take pictures of yourself without even looking like you're posing than using a drone? Furthermore, you get stunning shots from different angles with zero help from other people. Isn't it what you're looking for when taking your photos as a solo introvert traveler?
5. Take photos of other body parts
If you absolutely must have your body in the frame, but don't want to get extra attention, take photos of other body parts. Put, let's say, a small box on your knees and take a picture of it including the background. Same works for taking photos of your feet or one of your hands holding ice cream cone or sandwich.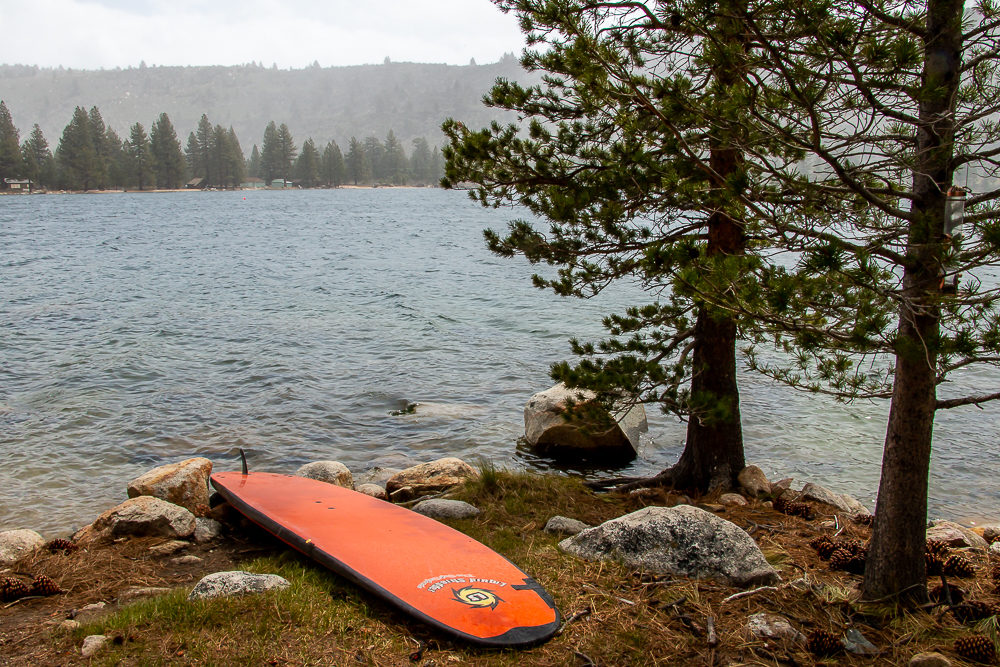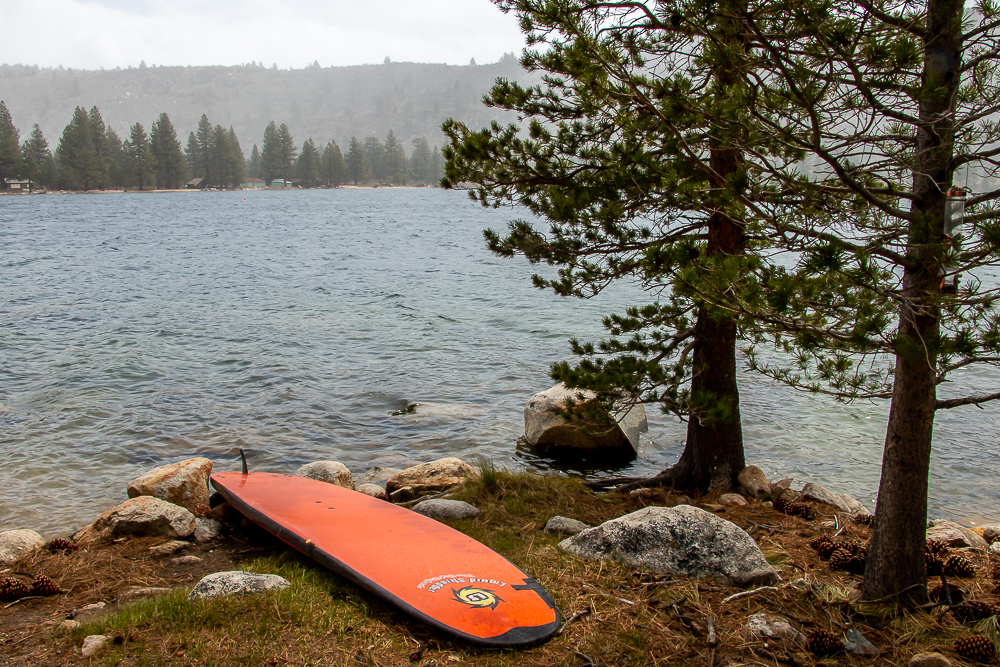 6. Use different subjects in your solo introvert travel photos
While beautiful waterfall or lake can make for stunning travel pictures on their own, try to add additional subjects to tell your story. Thus, place your travel mug or camera on a rock with a mountain in the background to add personal touches to your photos. A book and a cup of coffee on a table with a panoramic city view brings life to your city photography. Moreover, none of these photos require any "outside" help, which you as solo introvert traveler strive for.
7. Ask strangers to take a photo of you
And yet, from time to time it doesn't hurt even a solo introvert traveler to ask the strangers to take photos of him or her . You're already traveling solo, now push yourself a bit further out of your comfort zone and strike a conversation with a random passerby. Then ask him or her to help you with your travel photography. Other way to approach the strangers is to make eye contact and smile before asking for a favor.
As an occasional solo introvert traveler myself, I remember only one incident when a stranger refused to take a picture of me. I think the woman I approached in Versailles that day didn't speak English. And when I asked her to do me a favor in a foreign language, she became overly confused and a bit startled. That's why, making an initial contact helps to avoid any inconveniences and awkwardness.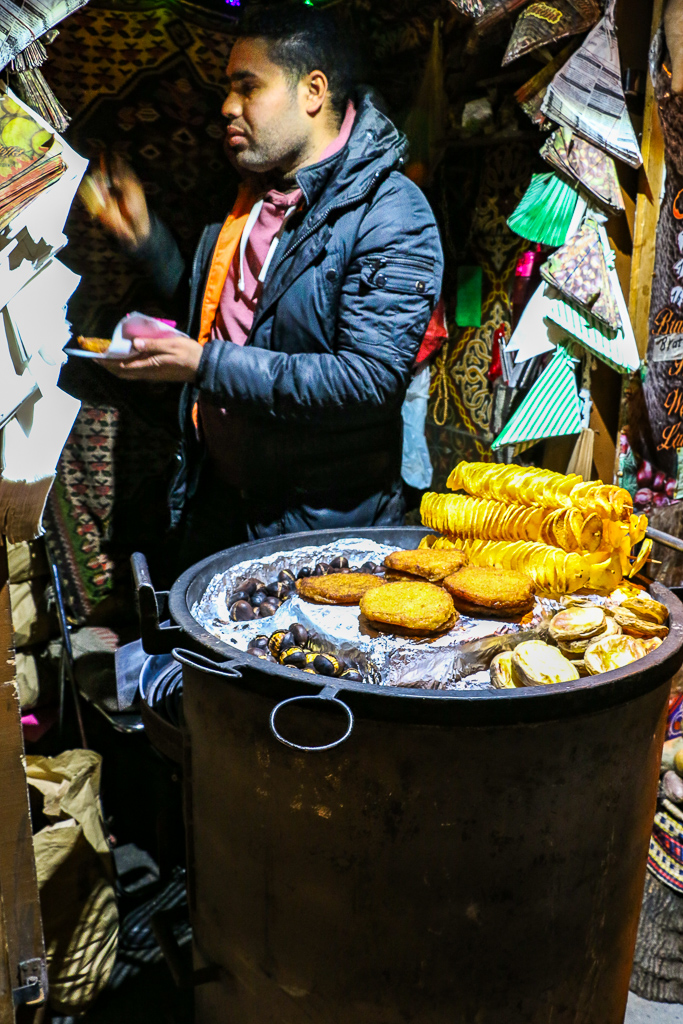 8. Take pictures of other people
I never strive to have myself in every frame. When traveling, I like to focus on cultural aspect of every place. Locals help you learn new cultures and traditions more than anything else. And let's be honest, even a very anti-social solo introvert traveler can't and shouldn't eliminate all social contacts be they for the sake of the photos or not. Moreover, if you see something interested in other people, you can always ask those locals if you can take pictures of them. Make sure to connect with them on a personal level before presenting your request. This simple move enriches your travel content and helps you make friends all over the world. Do it often and the awkwardness you experience as a solo introvert traveler asking for help when taking your photos will be gone in no time.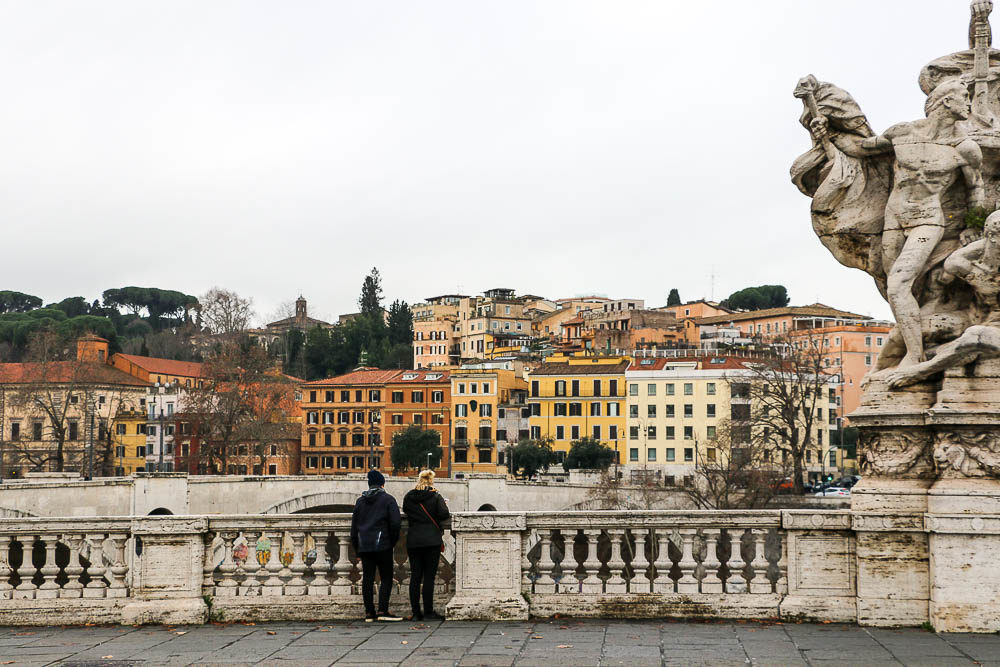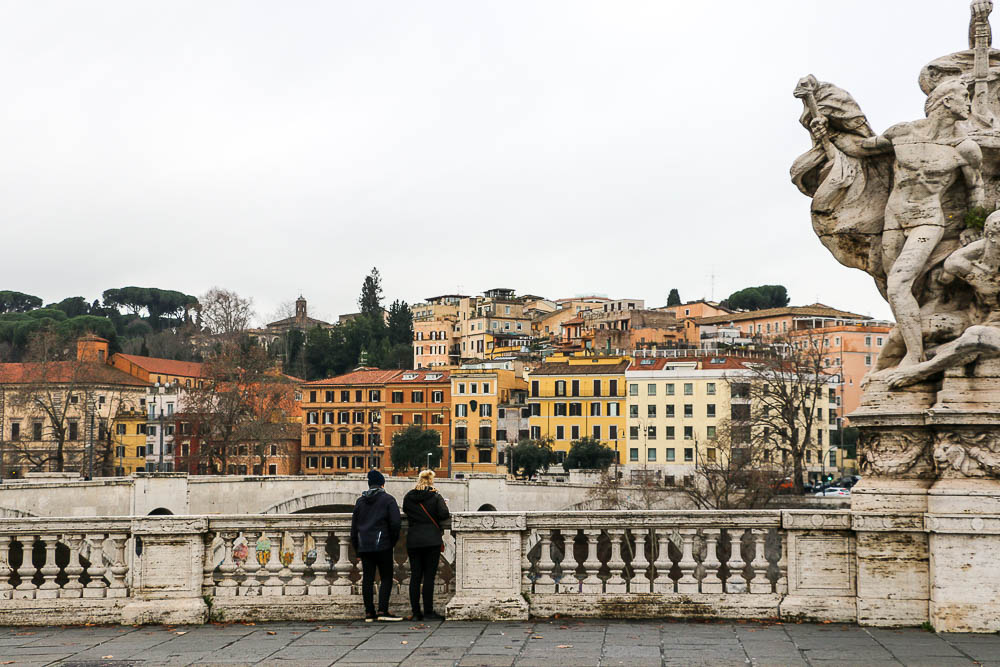 9. Use strangers as subjects in the photos you take as a solo introvert traveler
Similar to the previous way on how to enrich your solo traveler photography, you can include other people in the frame. Don't try to get their portraits without first asking, though. But at the same time, let other people be part of your photos. Your picture depicting a stranger walking along river bank feels more alive and tells a better story than just a stunning photo of that river.
10. Take pictures of animals, landscapes, cities when traveling solo
Make sure the photos you take as a solo introvert traveler are of different genres. While a picture of you in Rome looks good on your Instagram profile, images of nature, city, and even animals complement your travel story. Moreover, this type of photos doesn't ask for any "outside" help.
Shop our Travel Photography Essentials