A glass of this healthy and easy to make green smoothie a day keeps the doctor away.
Last updated: February 28, 2022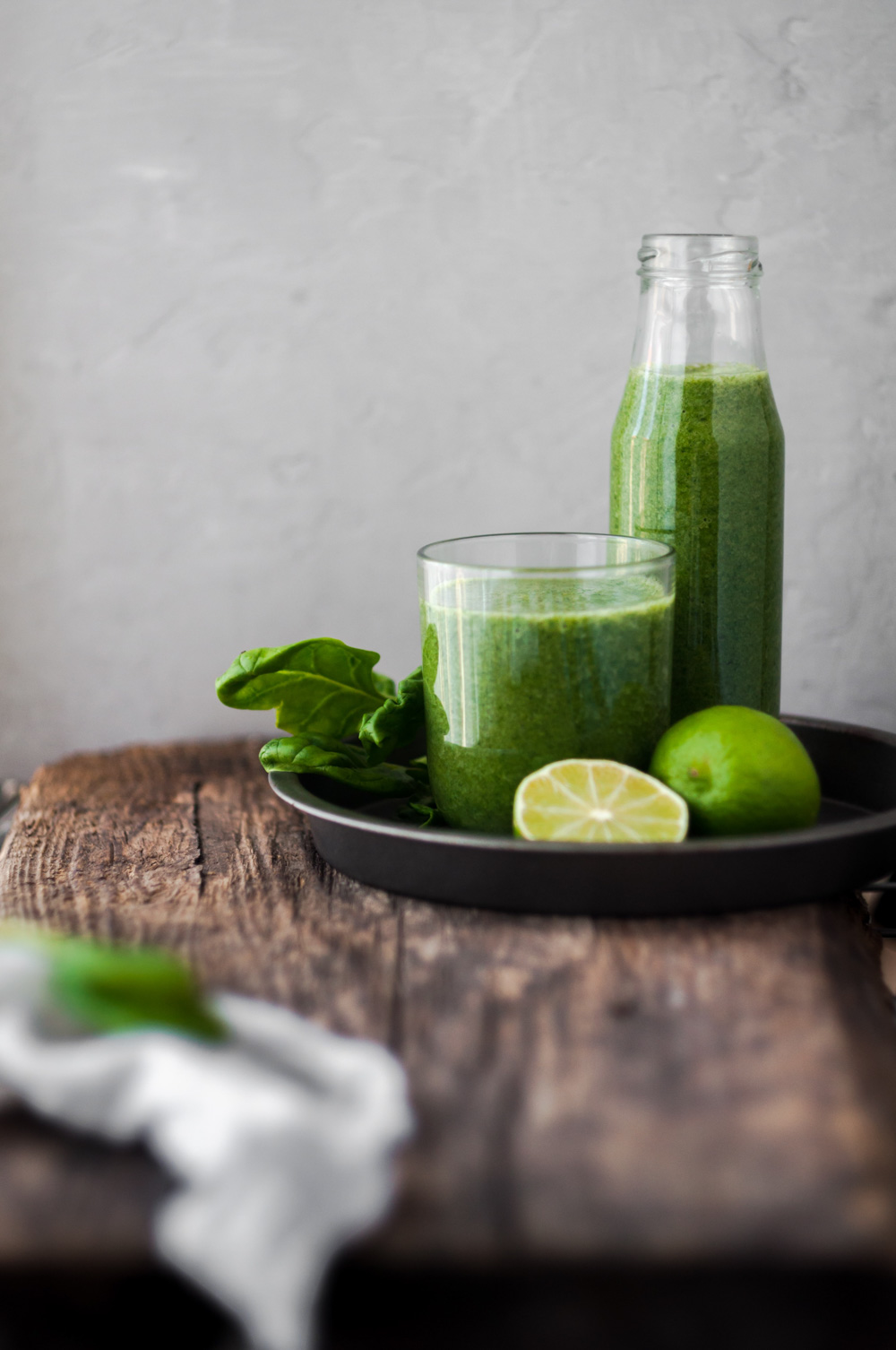 Healthy and Easy to Make Green Smoothie Recipe for Breakfast
I've been making this healthy green smoothie almost every morning for years now. What started as a simple step to improve my diet, turned into a lifelong healthy habit. Slowly but surely, my husband got into a habit of drinking a big glass of green smoothie every morning before going to work. For somebody who doesn't crave heavy breakfast, it sustains him until lunchtime.
Speaking about putting people to this green smoothie diet, everybody who stays at our place more than a day drinks it together with us. During those days, I usually double the amount of ingredients and serve this healthy breakfast drink for everybody. Whether you like it or not, you have to drink it (just kidding).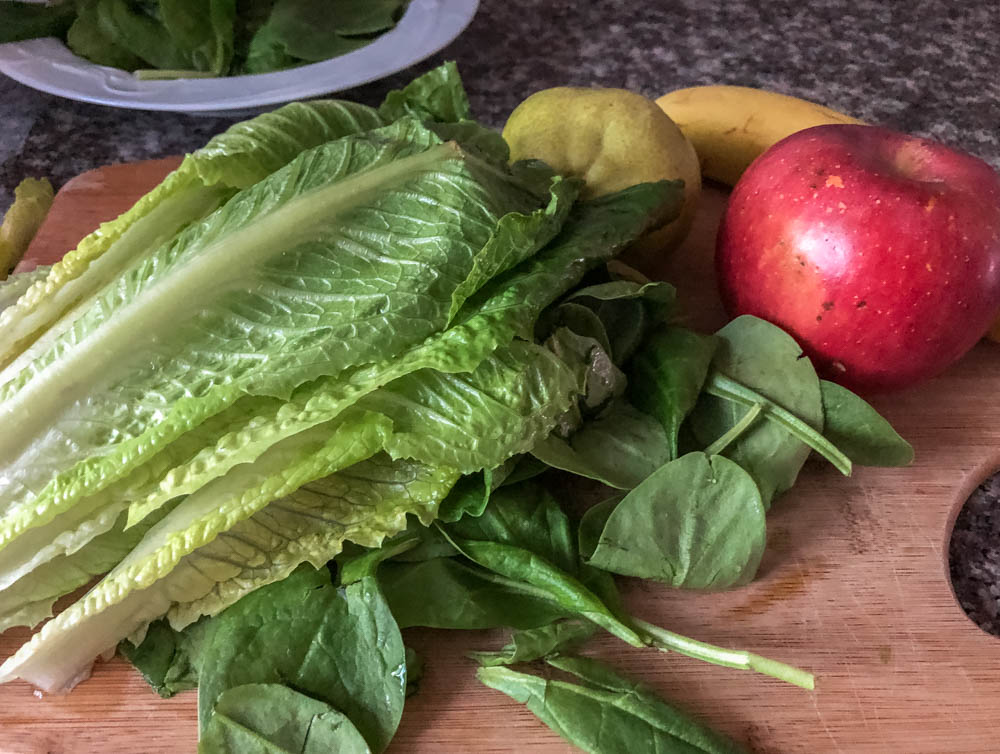 Things to Consider while Making Breakfast Smoothie
I came across many variations of simple green smoothie recipes over the past few years. I tried some of them, modified the other recipes, and disregarded the rest completely.
There're a few things that important to me when I make this breakfast green smoothie.
First, since we usually drink this super healthy elixir in the morning, it has to be easy to make. Who wants to spend hours and hours in the kitchen when your stomach is growling?
Second, I like my green smoothie light. No heavy ingredients, no protein powder (you can definitely add it to your smoothie. I personally can't tolerate any protein powder. I tried different ways to include it in my green smoothie, but it tasted too creamy for me.)
Third, I need my smoothie to have a nice, but not overpowering sweet taste. So, I'm not hesitant to add more fruits to achieve this result.
The good thing about any smoothie recipe, you can match and mismatch and use any ingredients you have at home. Moreover, you don't have to measure everything precisely.
Benefits of Green Smoothie
Eat your veggies! Does it sound familiar? I'm sure, growing up all of us heard our moms saying this phrase every day. They went on explaining that the vegetables help us grow strong and stay healthy. Every mom added a few more convincing words to encourage her kids to eat healthy food.
Well, all moms around the world are of course right. The vegetables, especially green, leafy plants, are packed with vitamins, minerals, fiber, and amino acids, which build protein, prevent and repair damage in your body.
Although you might not always have time to eat big salad, drinking a glass of green smoothie allows you to get your daily greens fast and easy. What's more, fruits or berries add antioxidants to your smoothie to help with rejuvenation. On top of that, blending helps your body absorb the maximum amount of nutrition from your greens and fruits.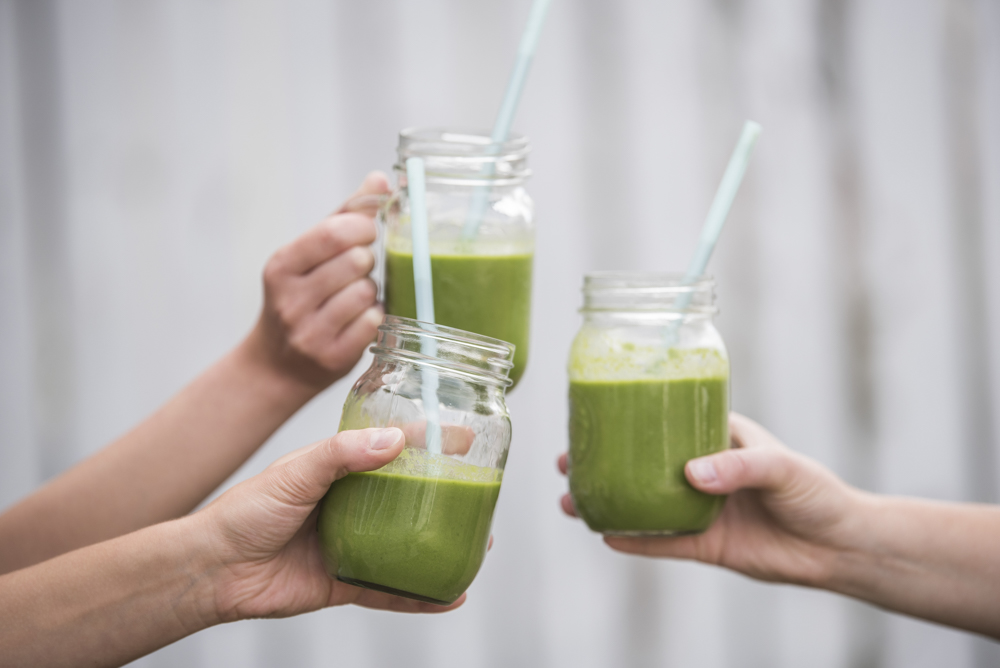 HEALTHY GREEN SMOOTHIE FOR BREAKFAST RECIPE
Ingredients
Serves 2-3 people
4 cups chopped spinach

3-

4 cups chopped romaine lettuce (you can substitute it for kale, but make sure to blend it thoroughly)

1 apple
1/2-

1 cup water (you can use more to make your smoothie thinner)

1 pear

1 banana

1-2 tablespoons freshly squeezed lemon juice

1/2 cup minced fresh cilantro or parsley (optional)
Preparation
Pour the water into a blender, add the spinach and romaine lettuce. Blend until smooth.

Add the remaining ingredients and blend for for 30 seconds or until smooth.

Pour into a glass and enjoy!
Read Next