Amsterdam, the capital of the Netherlands, is one of the most interesting and controversial cities in Europe. Despite its worldwide popularity as the center of legal coffee shop, there are ample other unforgettable things to do in Amsterdam.
13 Unforgettable Things to Do in Amsterdam
Amsterdam with its unforgettable things to do in some way has reshaped my idea of travel. The capital of the Netherlands has definitely changed the way I explore new places now. Before Amsterdam, I was that paper-and-pen girl with a preplanned, detailed itinerary who was slowly crossing the items off as she went. In fact, my Holland adventures almost started with a pen and the four-day itinerary in one hand and my camera in the other. I knew there were plenty of unforgettable things to do in Amsterdam (I had done my research beforehand, after all). However, I couldn't even imagine how these same things to do in Amsterdam that I had read about would affect my travels in the most profound way.
First things first, I didn't feel any need for my detailed itinerary any longer. Walking through Albert Cuyp Market, at some point I stopped and shoved my long list of things to do in Amsterdam back in my purse. I knew right there that it was not going to serve me well on that trip. Second, armed with umbrella, I wandered through the city well past sunset (although, I wouldn't recommend it and almost never do it myself). I let the city unfold itself in front of my and impress me with many unexpected things to do in Amsterdam.
And although I believe you don't need to follow any Amsterdam guides to a T, having some slight ideas what to do in the city is essential. Moreover, you don't want to learn about a new beautiful place only when your trip it over. Therefore, I have compiled a list of some of the unforgettable things to do in Amsterdam as your reference point.
HERE ARE THE BEST THINGS TO DO IN AMSTERDAM:
1. Ride a Bike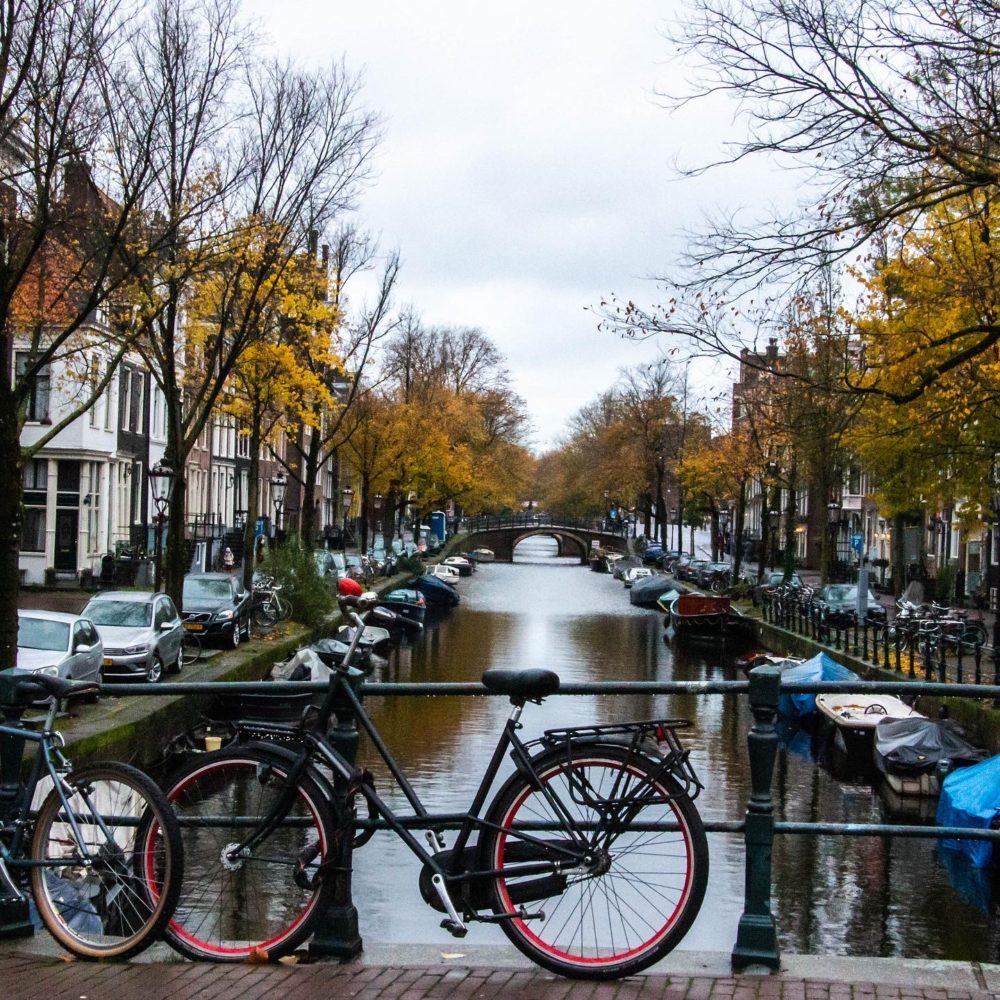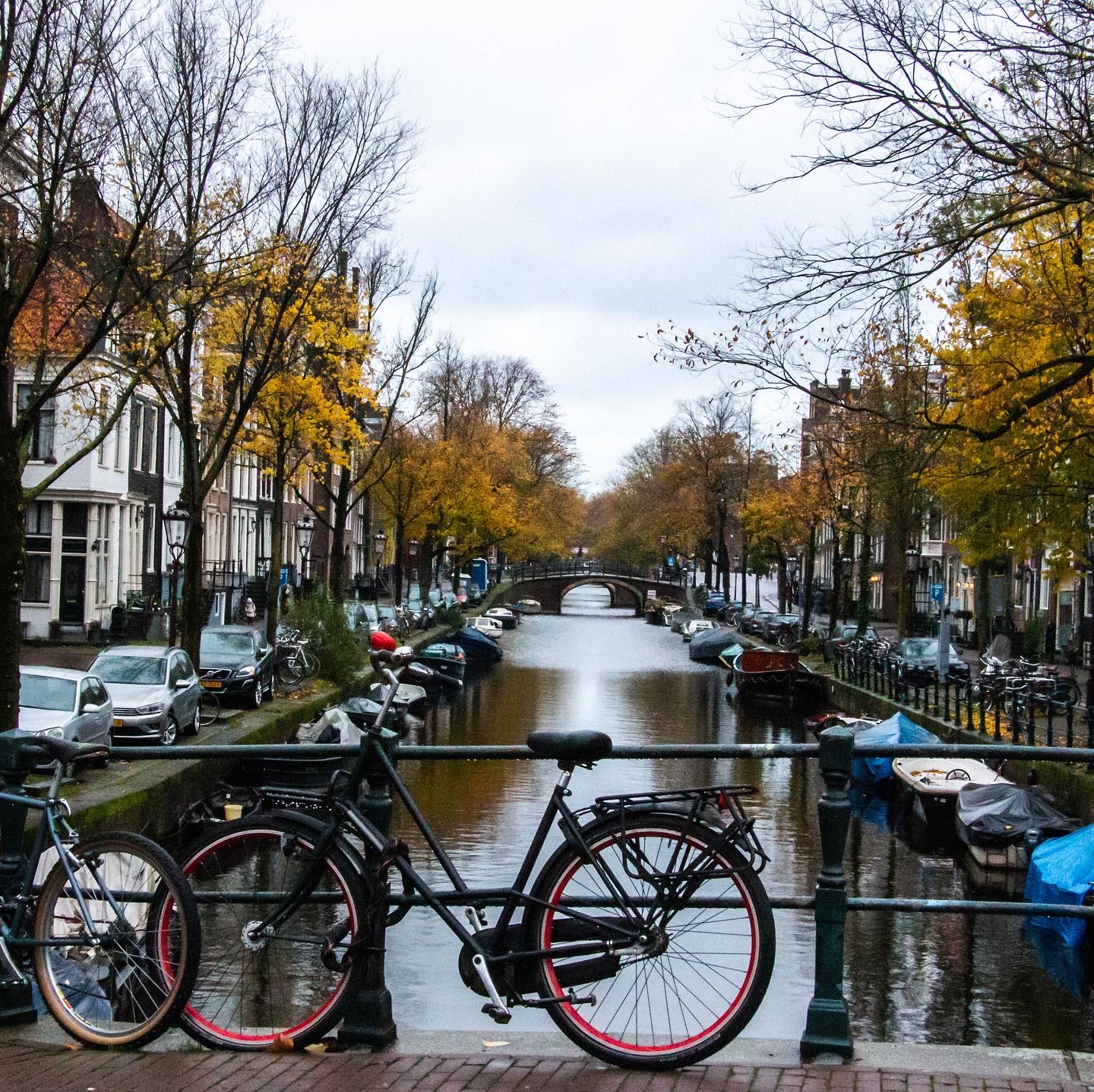 There are hardly any of the most predictable things to do in Amsterdam than riding a bike. Images of locals on their bikes crossing the narrow streets of the city are as old as Amsterdam itself. And yet, there is no better way to feel like a local and see the city exactly like the locals do. Furthermore, you get a chance to explore more of Amsterdam (your feet get tired after walking) without a hefty taxi or Uber bill.
2. Take a Boat Tour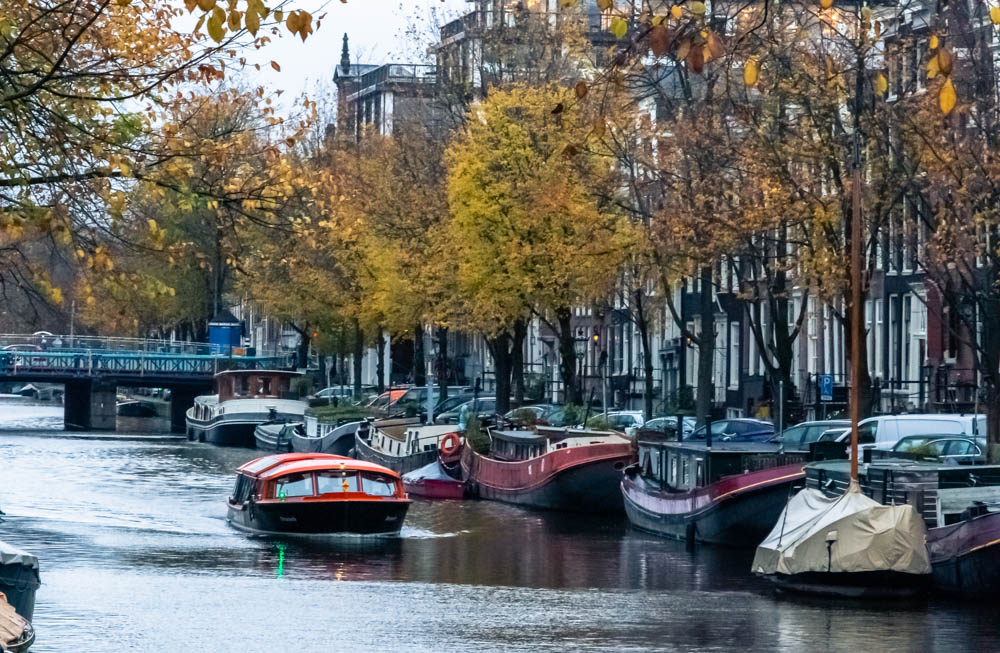 After renting a bike, taking a boat tour should be one of your first things to do in Amsterdam. Lasting on average an hour, it allows you to see the city from its main attractions, the canals of Amsterdam. Additionally, the narrated boast tours let you dive deeper into history of Amsterdam. Often you want to re-explore the places you heard about during your boat ride on foot and take closer look at hem.
3. Wander through the Arty Jordaan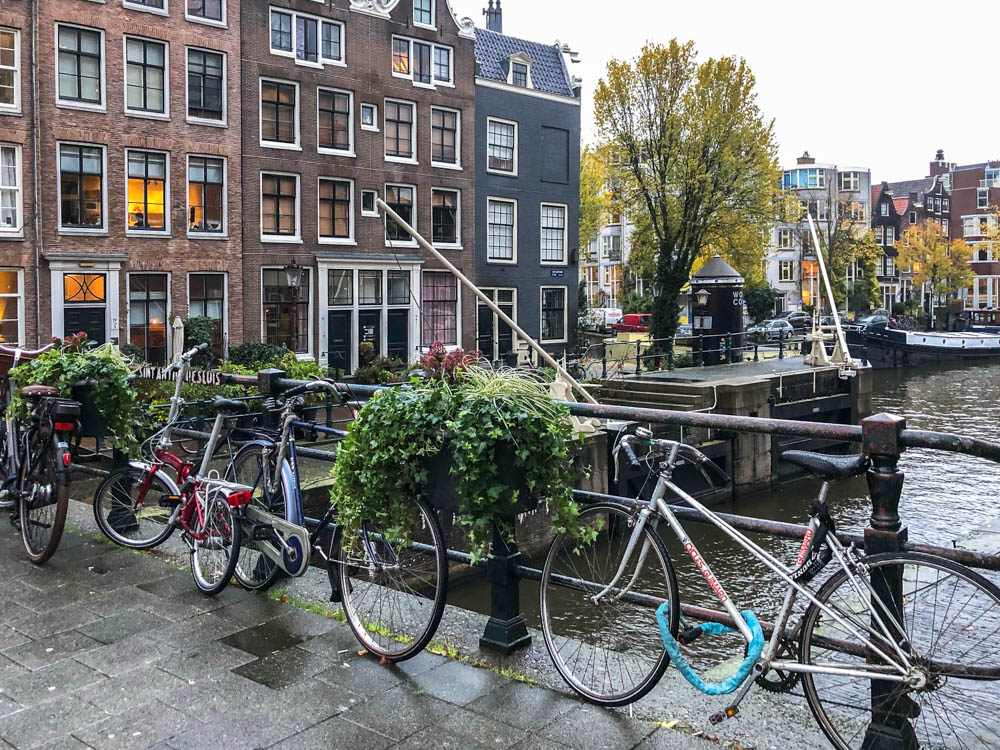 With its trendy shops, cozy pubs, organic food stalls and eateries, Jordaan truly deserves to be called one of the best things to do in Amsterdam. On top of that, this beautiful district is home to some of the top attractions such as Anne Frank House.
4. See how Anne Frank Lived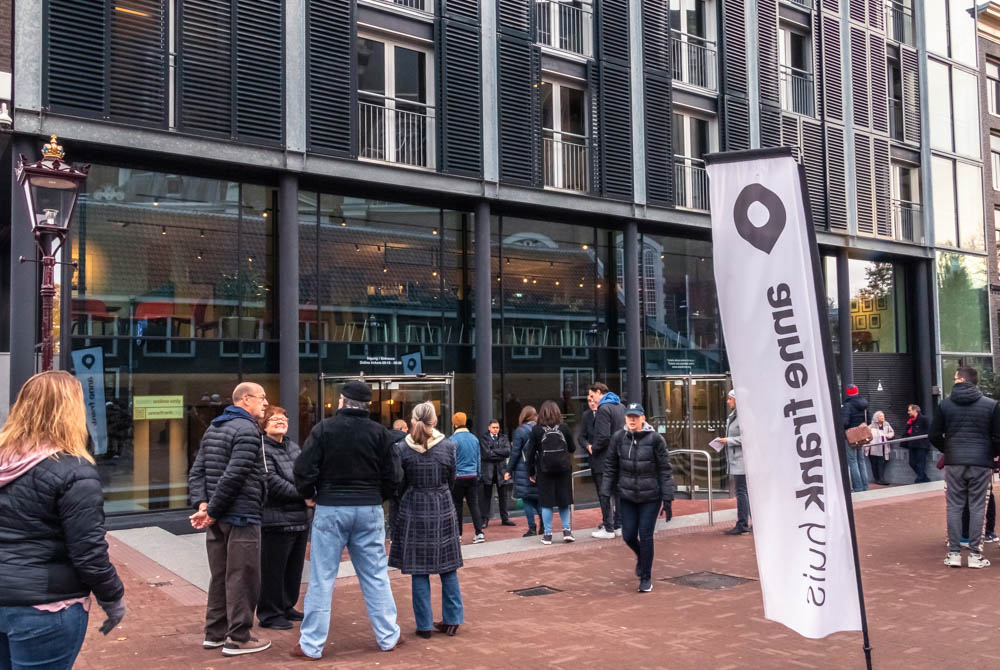 Since we're in Jordaan and touched on Anne Frank House, it's a perfect time to visit the museum. The place shows you how the Jewish diarist spent her days in hiding during the Nazi regime.
5. Flowers at Bloemenmarkt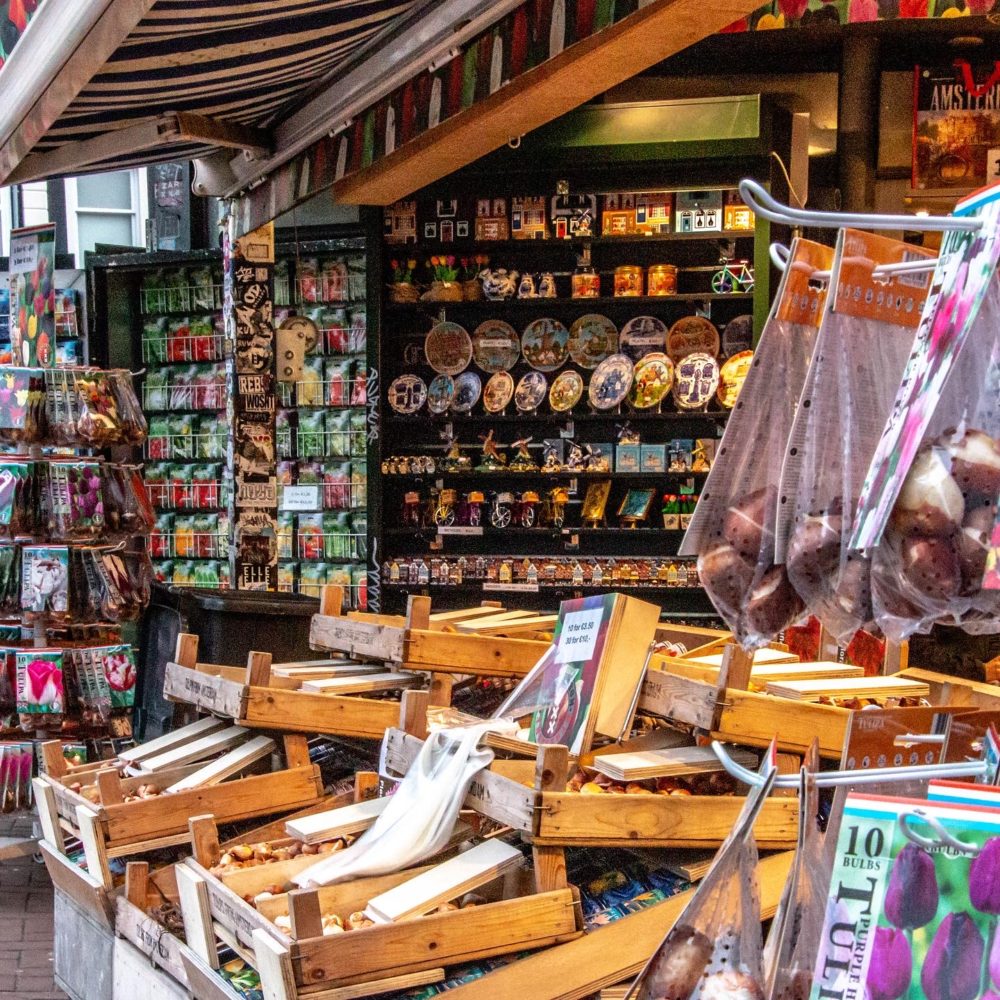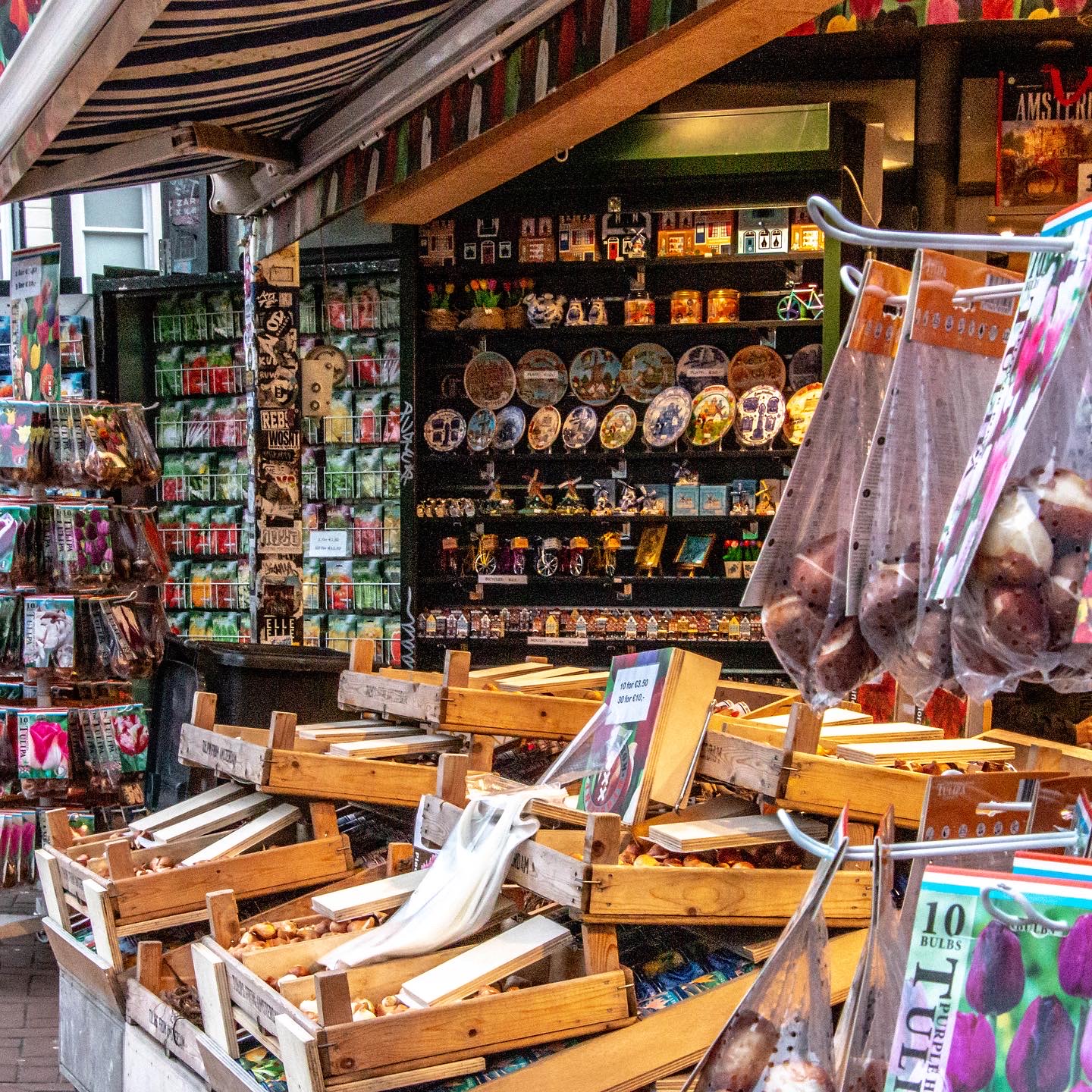 Located on the Singel canal, Bloemenmarkt is the only floating flower market in the world. It was established in 1862 and up to this day offers fresh flowers along with bulbs. Locals often avoid it as the place attracts many tourists. But if you're ever in the city, don't hesitate to add it to your must-do things in Amsterdam. When many places in the city were short on fresh flowers in November, I could always find them at Bloemenmarkt.
6. Get Lost in Rijksmuseum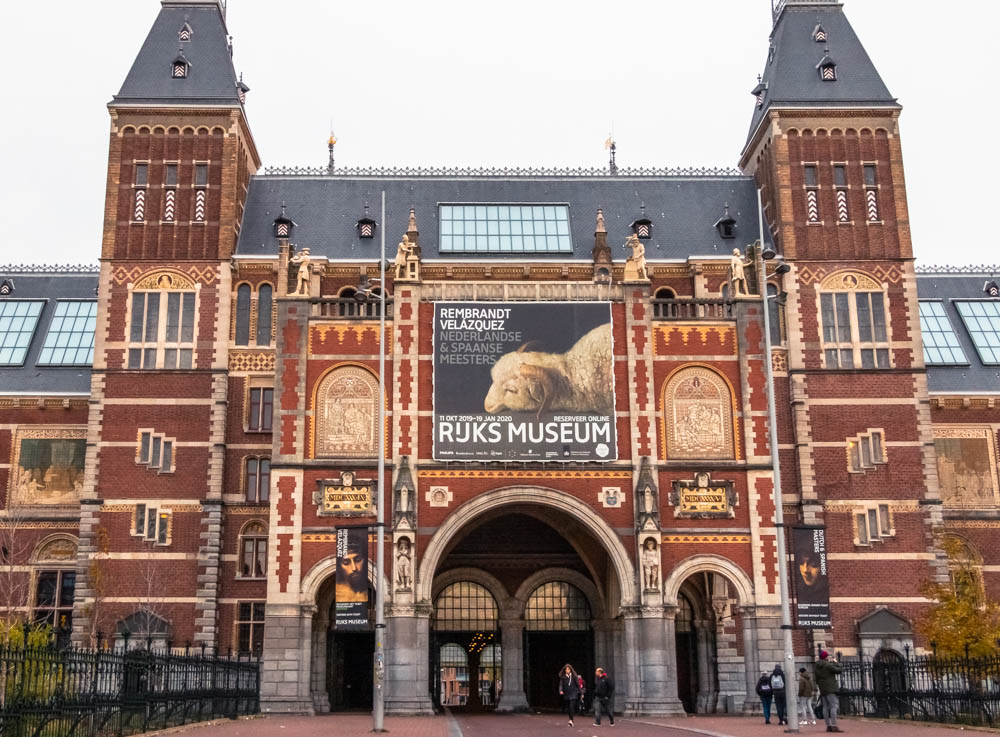 For art lovers, the Rijksmuseum is one of the best places not to miss in Amsterdam. Known as the largest museum in the Netherlands, it's dedicated to art and history of Amsterdam. And if you also happen to love books as much as I do, then make sure check out the Rijksmuseum Research Library.
7. Eat Vegan Crepes at The Happy Pig Pancake Shop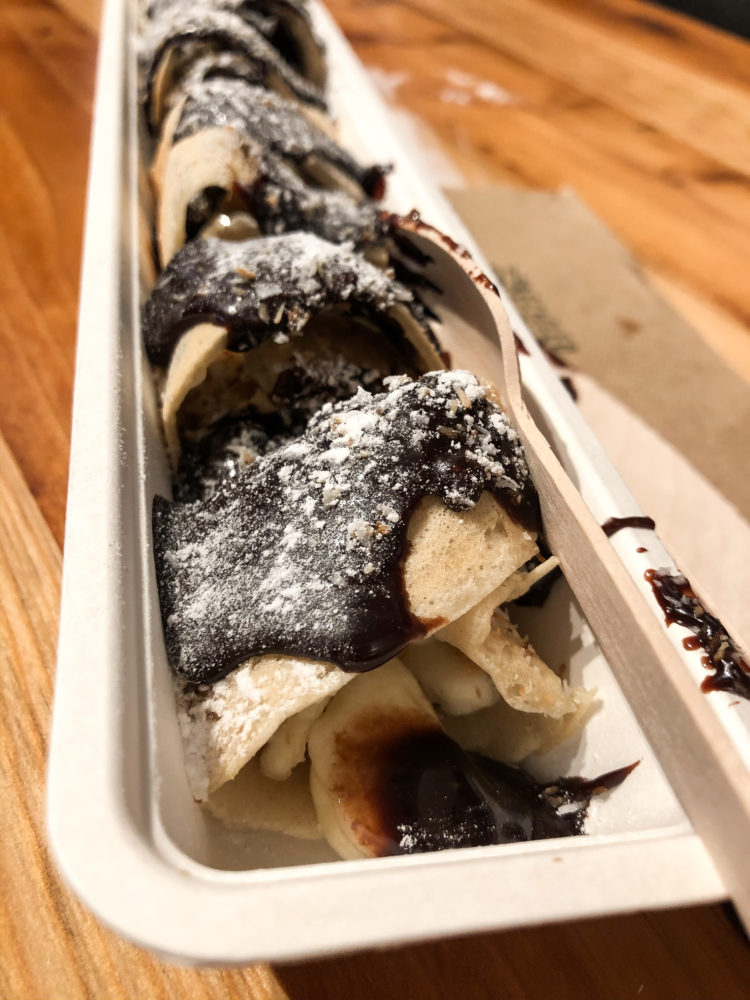 I don't remember how I found out about the Happy Pig Pancake Shop. But after not being able to find places that offered vegan pancakes, I decided to look for this local paradise for desert lovers. Would you believe me if I tell you that I still remember the taste of their pancake with banana and chocolate-hazelnut sauce? And if you need my opinion, then it certainly belongs to your list of the best things to do in Amsterdam.
8. Try Amsterdam Vegan Fast Food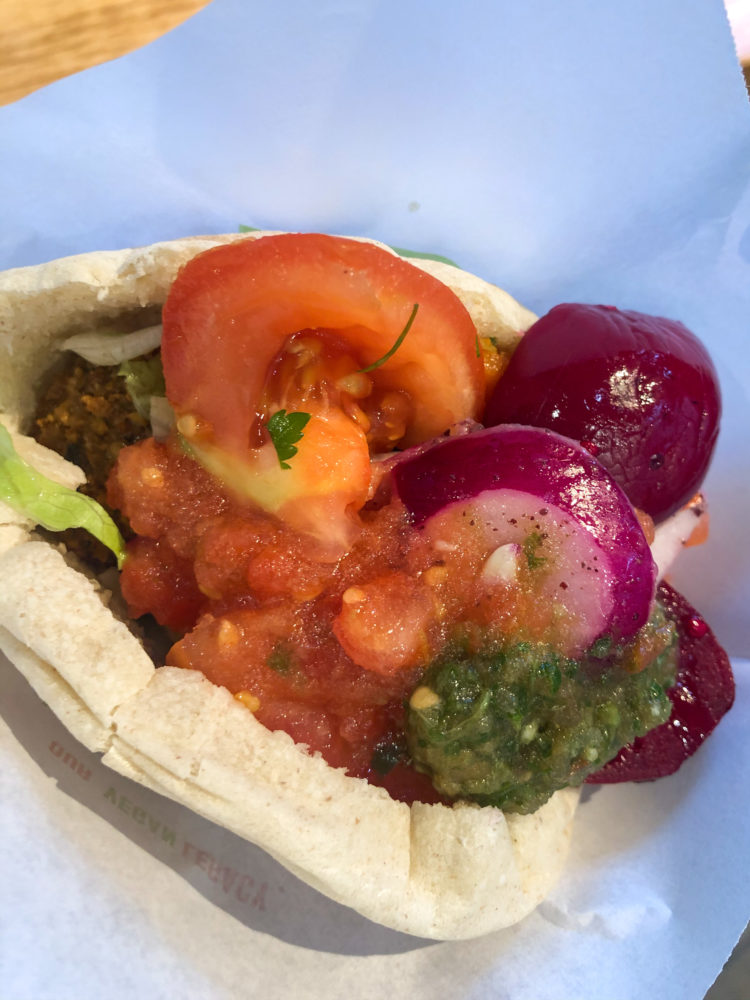 I was surprised to find out that Amsterdam can be rightfully classified as your next vegan paradise. From formal sit down restaurants to small take-out places and supermarkets, the city offers some of the best vegan dishes. If you're looking for vegan fast food in Amsterdam, Maoz Vegan is here to serve you.
9. Splurge at Albert Cuyp Markt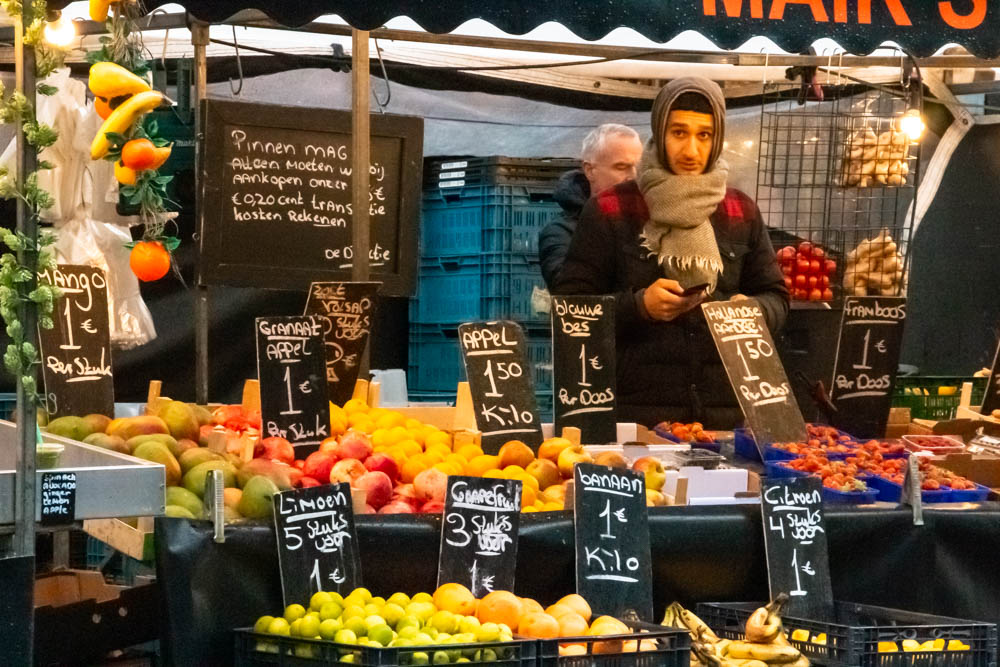 Are your travels even real without being able to splurge a bit at your new destination? In Amsterdam, Albert Cuyp Markt is that place for you. Located in the De Pijp area, this street market ensures you get the best produce, sweets, gifts, and souvenirs when in the city. For budget travelers, Albert Cuyp Markt is still one of the best things to do in Amsterdam to meet the locals.
10. Visit Oude Kerk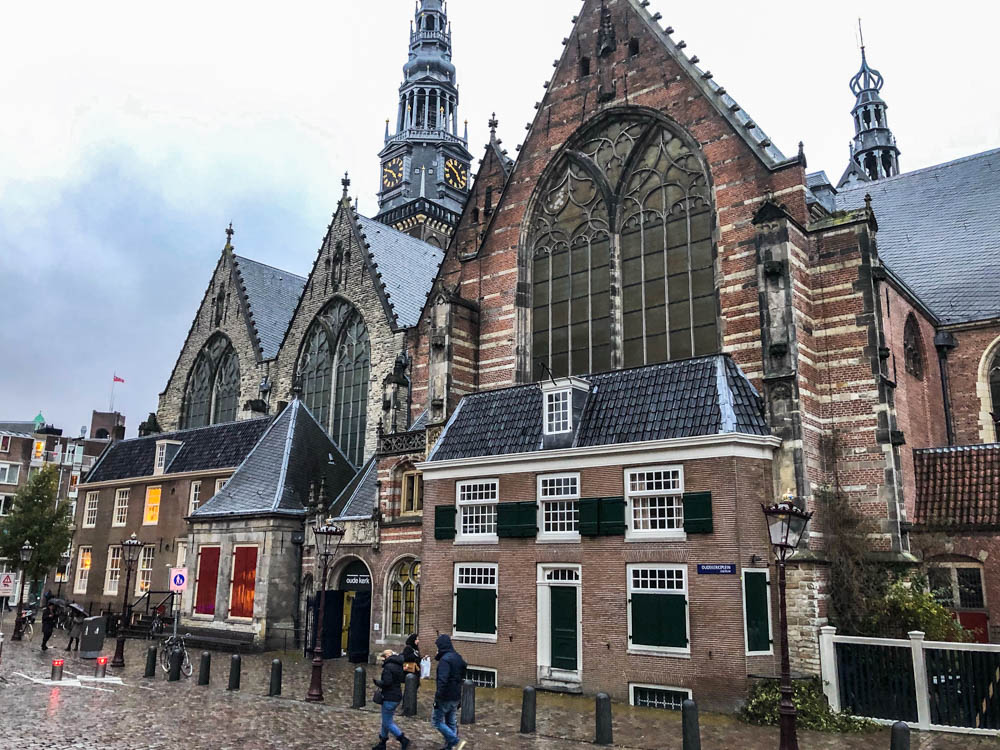 I never planned on visiting the Red Light District in Amsterdam. But I did visit it. In fact, it occurred to me that I accidentally wandered into this infamous area after noticing ladies in seductive lingerie posing in the windows. But the most bizarre thing happened when I spotted church just a few feet away.
The Oude Kerk is one of the oldest building in Amsterdam. This Gothic church in the heart of the Red Light District was founded around 1213 and consecrated in 1306. Today it's also one of the youngest centers for contemporary art and heritage.
11. Morning Walk in Vondelpark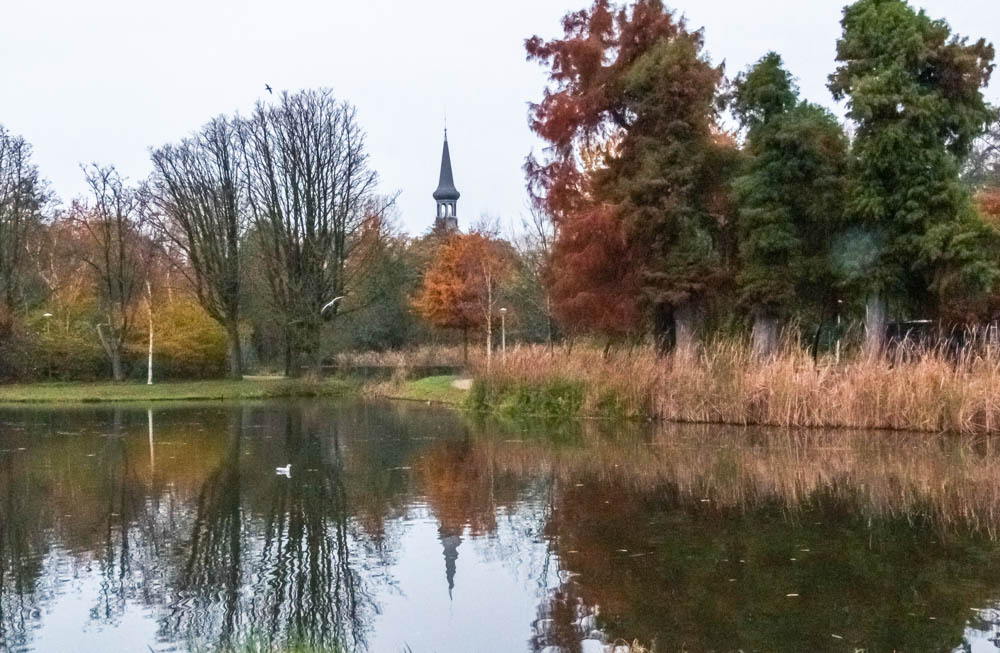 One of my favorite things to do in Amsterdam was taking morning walks in Vondelpark. The largest park in the city, Vondelpark came into existence in 1865. Since then every 30 years it goes through total renovation in order to avoid being covered by water. The park is good for walking, jogging, biking, dog-walking, and even people-watching. In additional to it, it hosts free concerts in summer.
12. Find Begijnhof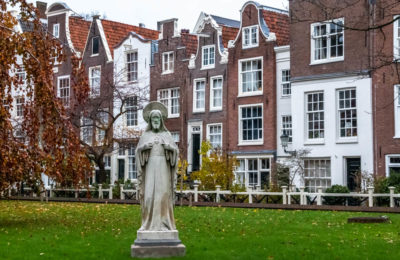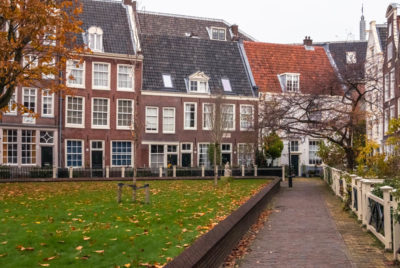 The Begijnhof is one of the oldest hofjes in Amsterdam. These hofjes or hidden courtyards originally were places where poor or elderly single women lived. What set the Begijnhof apart was the fact that it was intended as a home for religious women who didn't take vows.
If you don't like history, the Begijnhof is not as visually appealing as majority of other things to do in Amsterdam. But finding this place is quite an adventure. By definition, the Begijnhof is a hidden place. And it certainly is. Searching for the Begijnhof, you get to see places that you otherwise wouldn't even think of visiting. Real Amsterdam all over sudden presents itself, intriguing and at times overwhelming you.
13. Over the Edge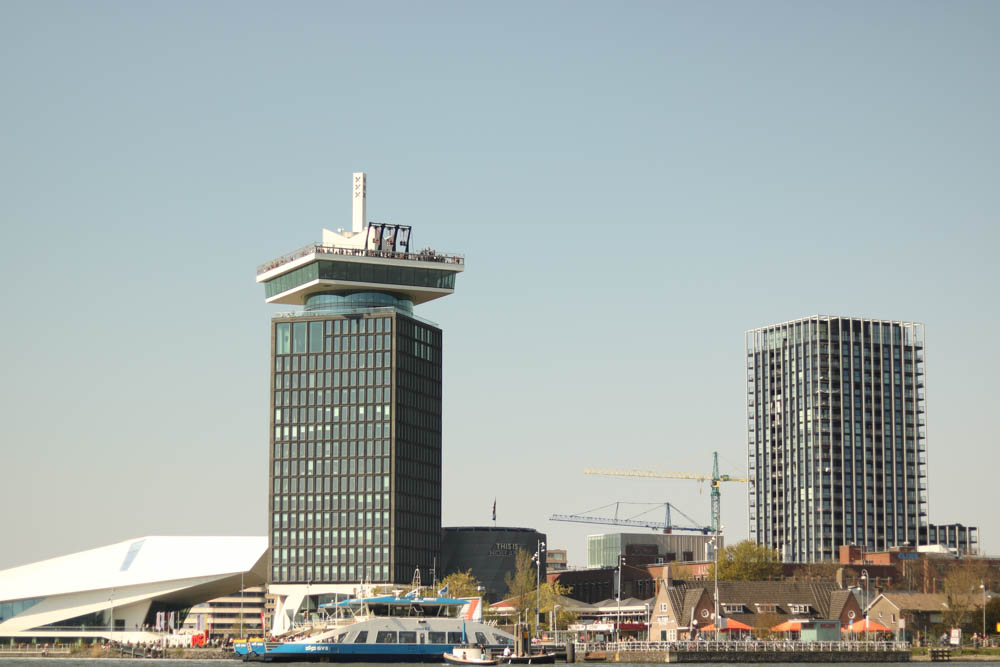 Known as Europe's highest swing, Over the Edge is one of the best things to do in Amsterdam for its selective visitors. Swinging back and forth at a height of 100 meters over the edge of A'DAM Tower certainly asks for some bravery. I was content watching others swinging, but you might think differently.
Read more