Alaska offers some of the best road trips in the U.S. Yet to enjoy them, you need to prepare up front. A good place to start is to pack a few essentials for your next Alaska road trip.
Last updated: October 13, 2021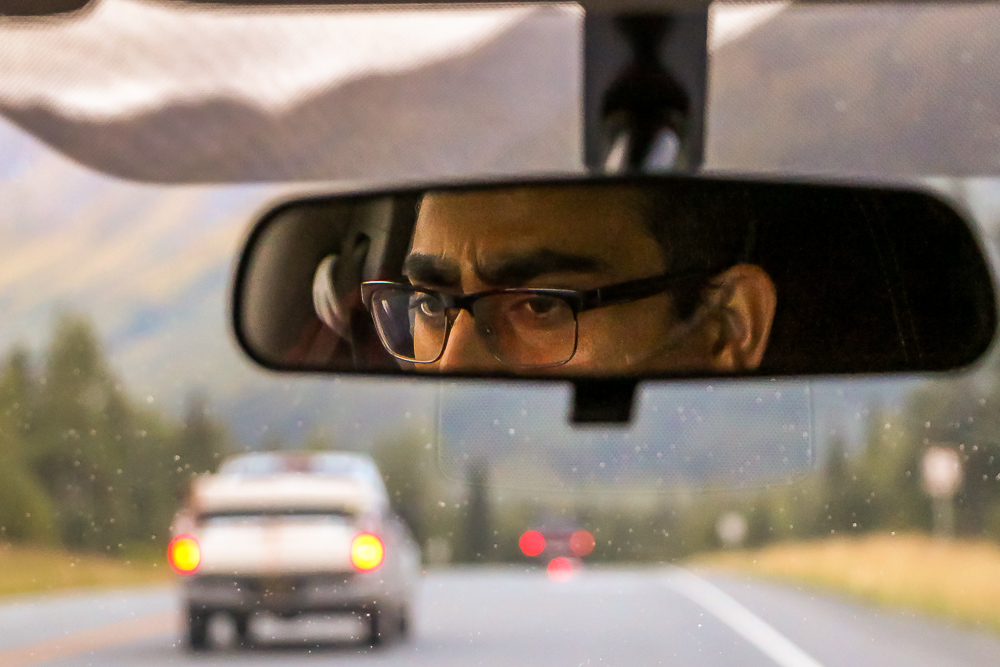 10 Essentials to Pack for Alaska Road Trip
Alaska is one of the most beautiful states in the USA. Yet after more than 100 years since joining the territory of the country, the Last Frontier is still one of the most uncharted places. On top of that, Alaska, the biggest state with the most epic road trips, has one of the lowest population density in the U.S.
The reason behind such unpopularity is Alaska's cold weather. Many travelers admit that they'd like to add the Alaska road trip to their bucket lists, but their lack of knowledge and expertises keep them away from the state.
According to locals, though, there's no such thing as bad weather in Alaska. The problem lies in bad road trip itineraries and gears. You can't enjoy the beauty of the state without planning ahead of time and packing a few essentials for your next Alaska road trip.
Yes, it rains a lot in Alaska. Furthermore, the Last Frontier tests you with its strong winds and annoying bugs. But once you pack these 10 essentials for your first or next Alaska road trip, nothing can hold you back from enjoying the natural beauty of the state.
A good rule of thumb is to pack light, but never underpack. Your list of the essentials for the Alaska road trip can be shorter or longer than the one offered below. Moreover, you can stick to the products you already have or like.
What matters is that the basic essentials you are going to use while road-tripping through Alaska are lightweight and prepare you for the unexpected. After all, it's not about the most impressive packing gears, but the ability to enjoy the Alaska road trip despite anything that can come along.
READ MORE: Anchorage to Seward Road Trip: The Best Destinations along Seward Highway, Alaska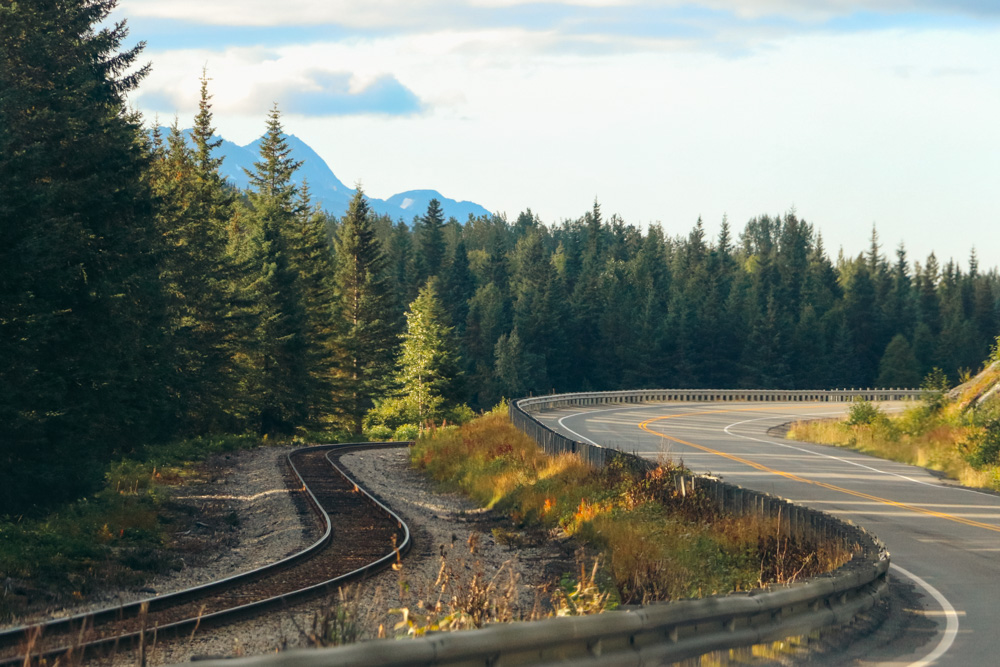 THE 10 ESSENTIALS TO PACK FOR YOUR NEXT ALASKA ROAD TRIP:
1. Reusable Water Bottle
Hydration is essential for any trip. The Alaska road trip, though, asks for extra preparation as you won't always have access to fresh water. While Alaska looks pristine and unspoiled, you can't pull over anywhere you want and refill your water bottle from a stream.
If the latter case is your only option, you need purification tablets to guard yourself from Giardia. These tablets usually alter the taste of the water, but it's a small price to pay to stay healthy when road-tripping and hiking in Alaska.
You can also add LifeStraw Go Water Filter Bottle to your Alaska road trip essentials. This reusable water bottle works similar to the purification tablets and filters bacteria and viruses from the water.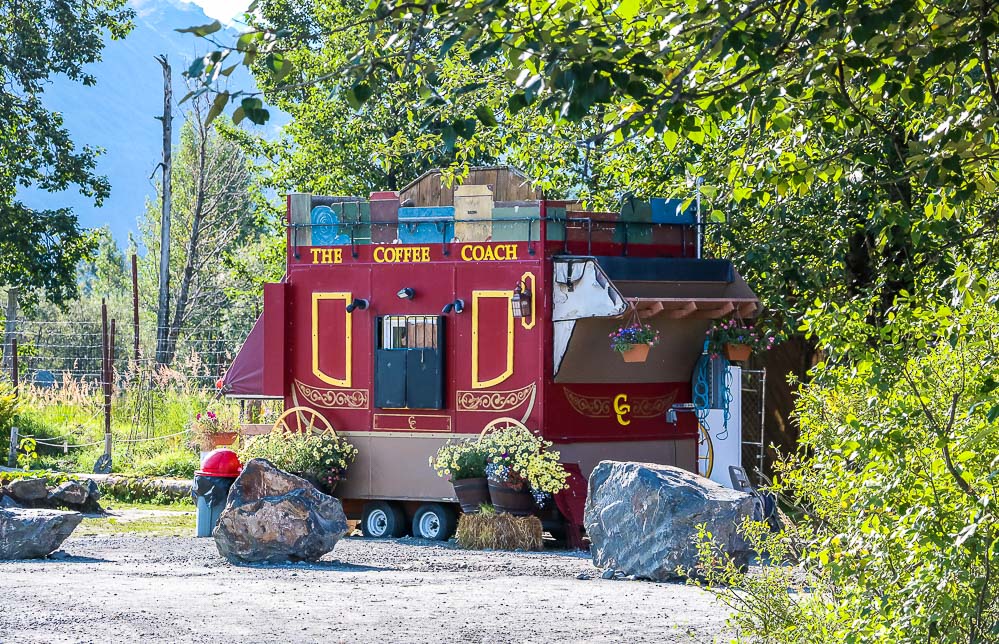 2. Food
The food can also be not readily available due to the Alaska's sporadic population. Therefore, make the food a part of your packing essentials for the Alaska road trip. Nut butter sandwiches, some snacks, such as dry or raw fruits, celery sticks, nuts, seeds, and energy bars, should suffice. On the days when you don't want to be bothered with packing the food, throw a few Good To-Go packages in your backpack.
3. Rain Gear
Rain jacket or trench is one of a few essentials you need to enjoy your Alaska road trip to the fullest. Even if you plan to spend most of your days inside the car, you still risk to get wet during those short hikes to the nearest waterfalls or lakes. And nothing can spoil your road trip more than uncomfortable, wet clothes.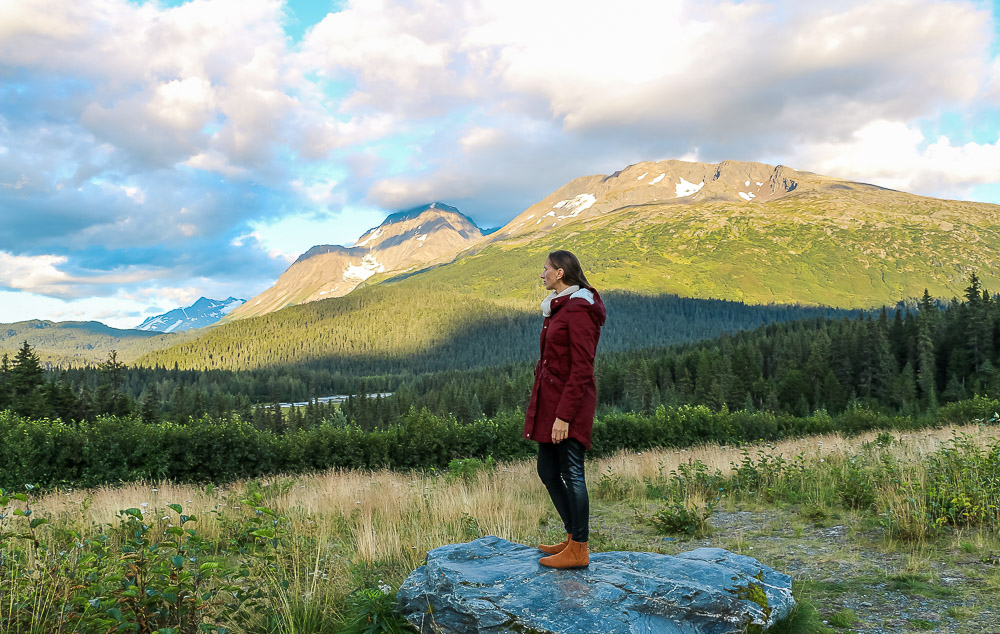 4. Change of Clothes
Apart from the frequent rains, Alaska is prone to the strong winds and unexpected drops in temperature. I remember wearing a warm sweater and a jew hours later putting on another jacket. It was so cold. On the other hand, while I was keeping myself warm covered in multiple layers of clothes, some of the locals were wearing shorts and slippers.
So, when it comes to the extra clothes to pack for your Alaska road trip, there is no right or wrong answers. I'd still recommend to add socks, long pants, layered tops, hoodies, and warm jackets to your Alaska road trip essentials. Thermal layers come in handy as well, as thermal fabrics are lightweight and easy to pack.
5. First Aid Kit
I can't leave my house without a couple of bandages. For a longer trip, a full pack of bandages safely secures itself in my backpack. And it surely was one of a few essentials I packed for my Alaska road trip.
But again, since it's Alaska, you might also want to add antibiotics or any other medications you take regularly, disinfectant ointments, and antihistamines. There are good pre-assembled first aid kits available, or you can build your own.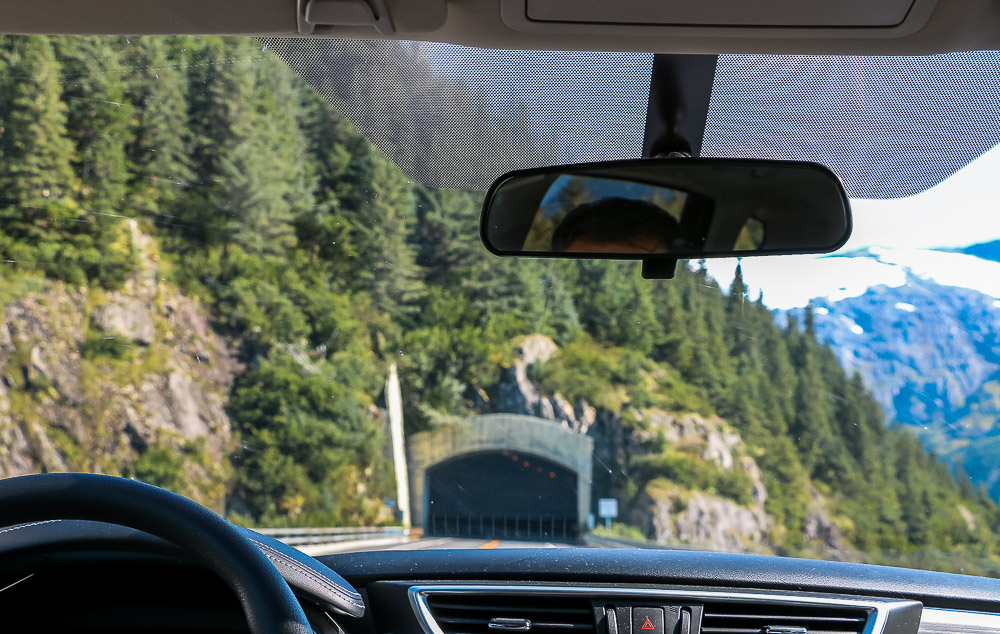 6. Navigation
One thing you can almost always count on during your road trip in Alaska is weak or no cell phone signal. Thus, GPS on your phone is often of no help whatsoever. (Although, I'd still suggest you to download offline maps up front.) It looks that even the nature forces you to get back to the basics and put hardcopy maps in the bag with all your Alaska road trip essentials.
Consider also getting a compass, but teach yourself how to use it first. Sadly, I've never mastered this skill. Another gear you might want to pack is a GPS device. The downside, it's a bit pricey.
7. Sun Protection
Don't let gloomy days and overcast weather trick you. The right amount of Vitamin-D is necessary, anything over it, including your desire to look tanned, doesn't do any good. In additional to dealing with bad sunburns, a prolong overexposure to the sun ages your skin and increases risk of skin cancer. Thus, prevention over cure. And therefore, make sure to pack such essentials as sunglasses, sunscreens, and hats for your future Alaska road trip.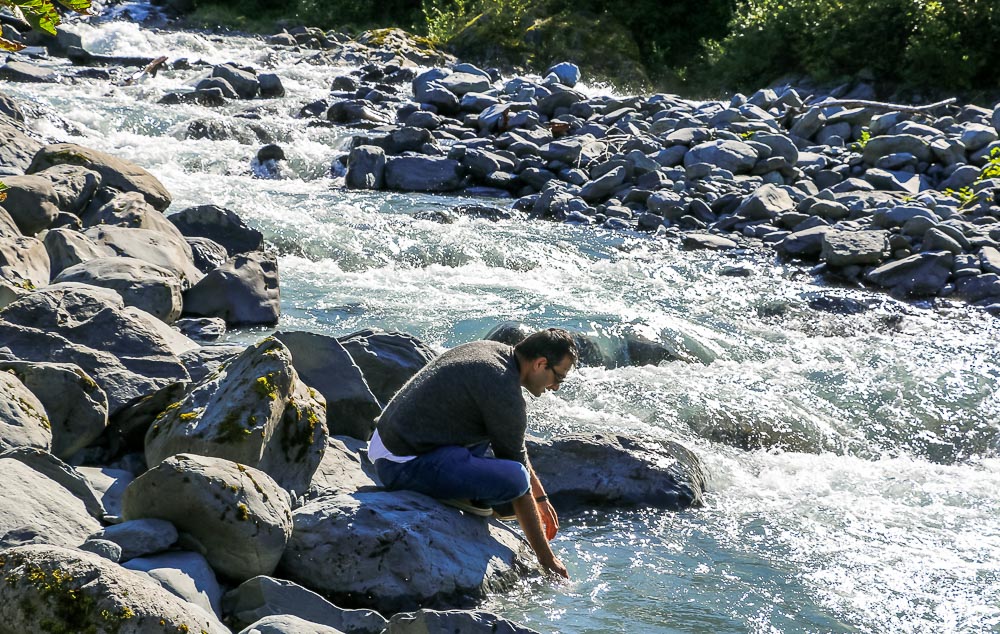 8. Trail Shoes
For short hikes, an extra pair of shoes is recommended. They are usually lighter than regular hiking boots. Moreover, you can put them on and off every time you go on or return from a hike, so your car stays clean.
9. Small Backpack
Just like the trail shoes, a small backpack is one of those essentials you need for the short hikes during your Alaska road trip. You don't need to pack a lot in it. A few snacks, the change of clothes, the first aid kit, the map or compass, and the bottle of water should be enough. And you're ready to go.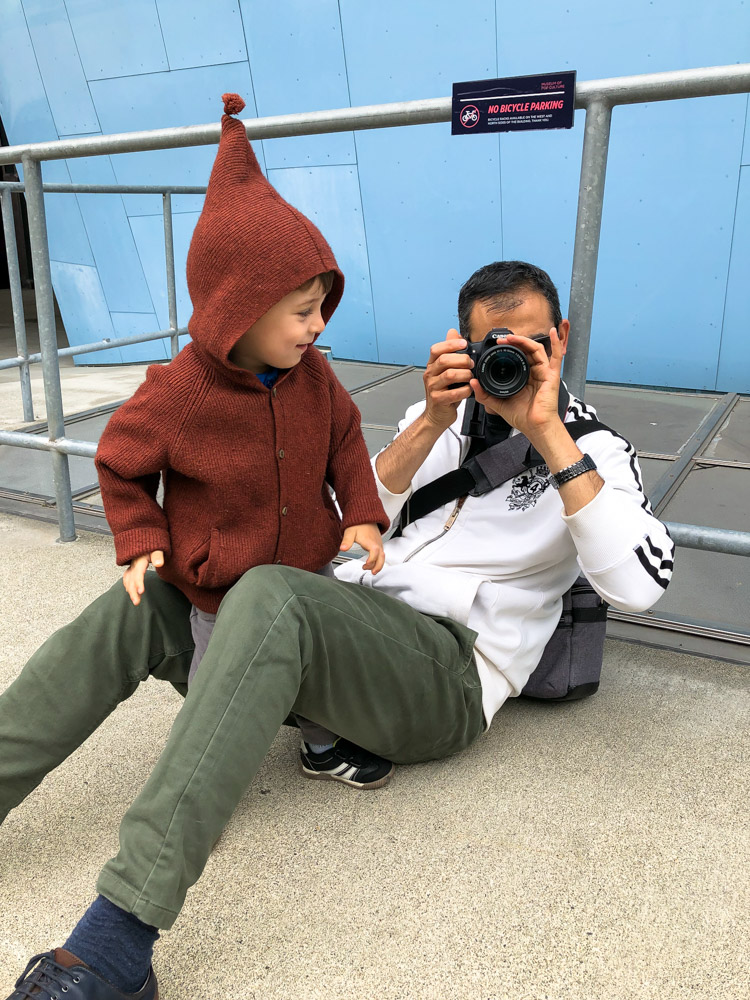 10. Camera and Tripod
You knew it was coming. With ever-improving phone cameras, your DSLR camera can be a luxury in some other parts of the world. However, it's one of the essentials to pack for the Alaska road trip. This state is a paradise for nature photographers.
With towering mountains, pristine lakes, wide glaciers, the only thing you will regret here is not packing an extra battery and a memory card. And if you're aching for shooting sunsets and sunrises in Alaska, including aurora borealis, a tripod is a must. Aim for a sturdy, lightweight, compact tripod that does a good job without taking too much space in your bag.
On a Final Note
Two things are essential for the successful Alaska road trip: light packing and having all necessary gears when you need them. You want to enjoy your trip, rather than being dragged down by the weight of your backpack. At the same time, you can't underestimate the necessity of these 10 packing gears when planning your next Alaska road trip.
Read Next