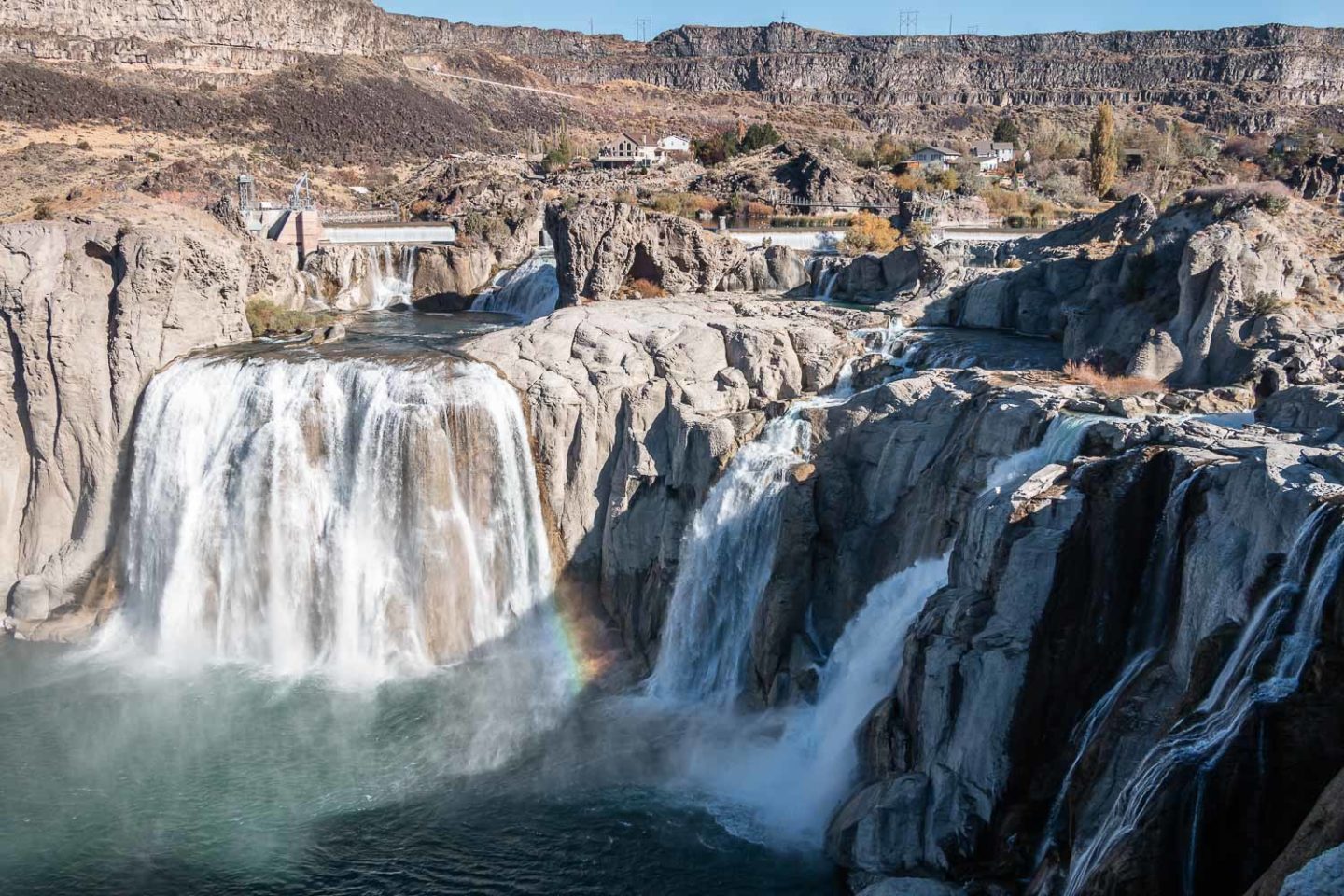 Powerful, mesmerizing, awe-inspiring – Shoshone Falls is one of the best places to visit in Idaho. Nestled on the outskirts of Twin Falls, it might appear as a hidden gem at first. However, once you visit Shoshone Falls, you know that such a driving force of nature can't be secreted.
A Guide to Visiting Shoshone Falls, Idaho
Shoshone Falls is a natural phenomenon on the Snake River near the small town of Twin Falls. Remarkable in its size and appearance, the waterfall is ofter referred to as the Niagara of the West. However, at 212 feet tall, Shoshone Falls surpasses the height of the famous American-Canadian natural wonder of the world.
The width of Idaho's crown jewel also instills a feeling of deep admiration. Spread over 900 feet, this astounding site is one of the largest natural waterfalls in the country. This alone is enough to visit Shoshone Falls and feast your eyes on the incredible natural beauty of Idaho.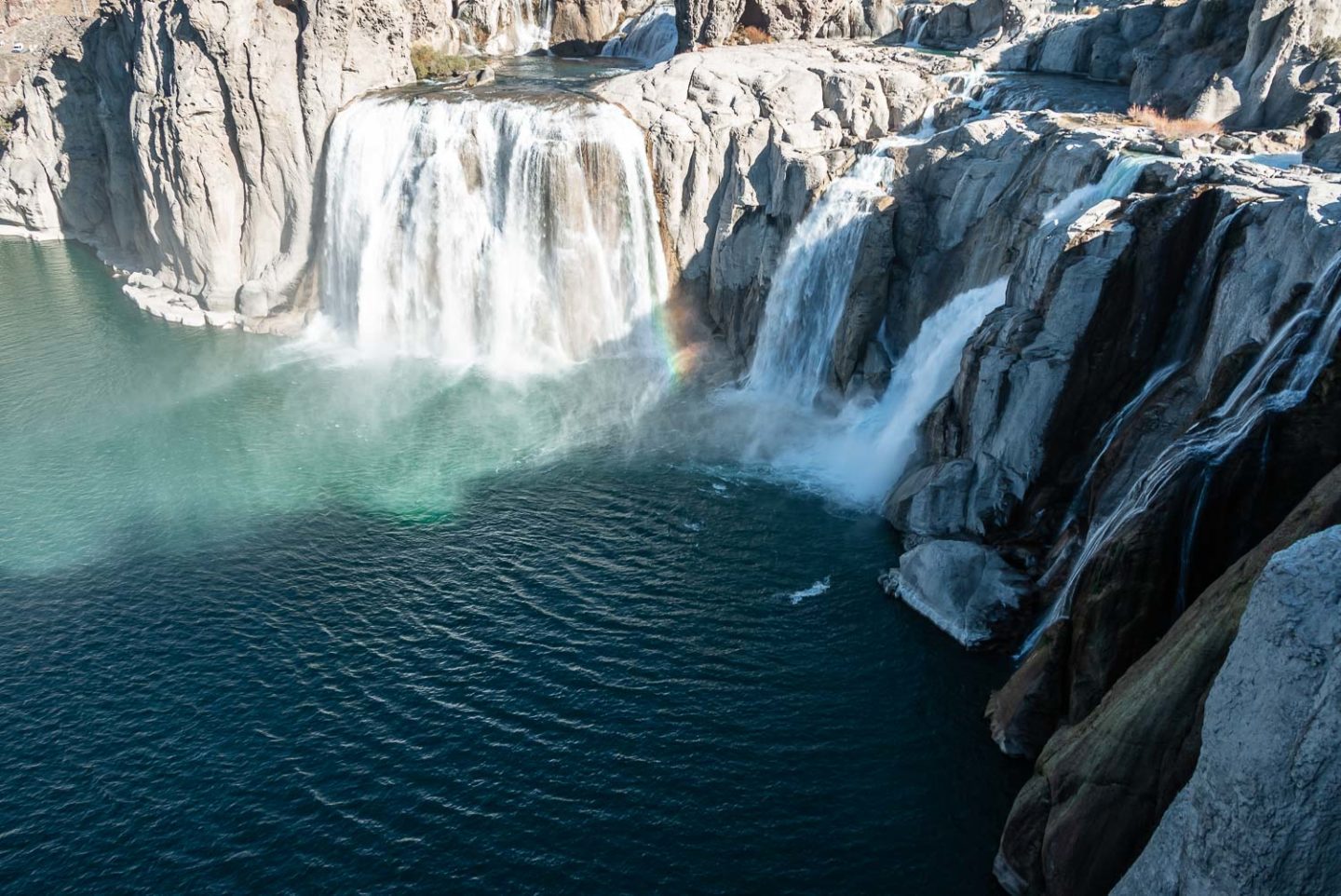 The Best Time to Visit Shoshone Falls
You can visit Shoshone Falls all year round. Easy access and well-maintained paved roads certainly contribute to this. However, like any other waterfalls, Shoshone Falls is a seasonal attraction. Its flows vary drastically throughout the year.
To see the waterfall in its full glory, you should plan your trip to Shoshone Falls in spring. During this time, melting snow feeds the waterfall, transforming it into a mighty titan that relentlessly throws its waters into the Snake River.
Summer is the second best season to visit Shoshone Falls. Although the waterfall reduces the strength of its flows due to the fact that a portion of the river is used for irrigation purposes, is it still a spectacular sight. June usually witnesses the heaviest flows while August brings the lowest flows.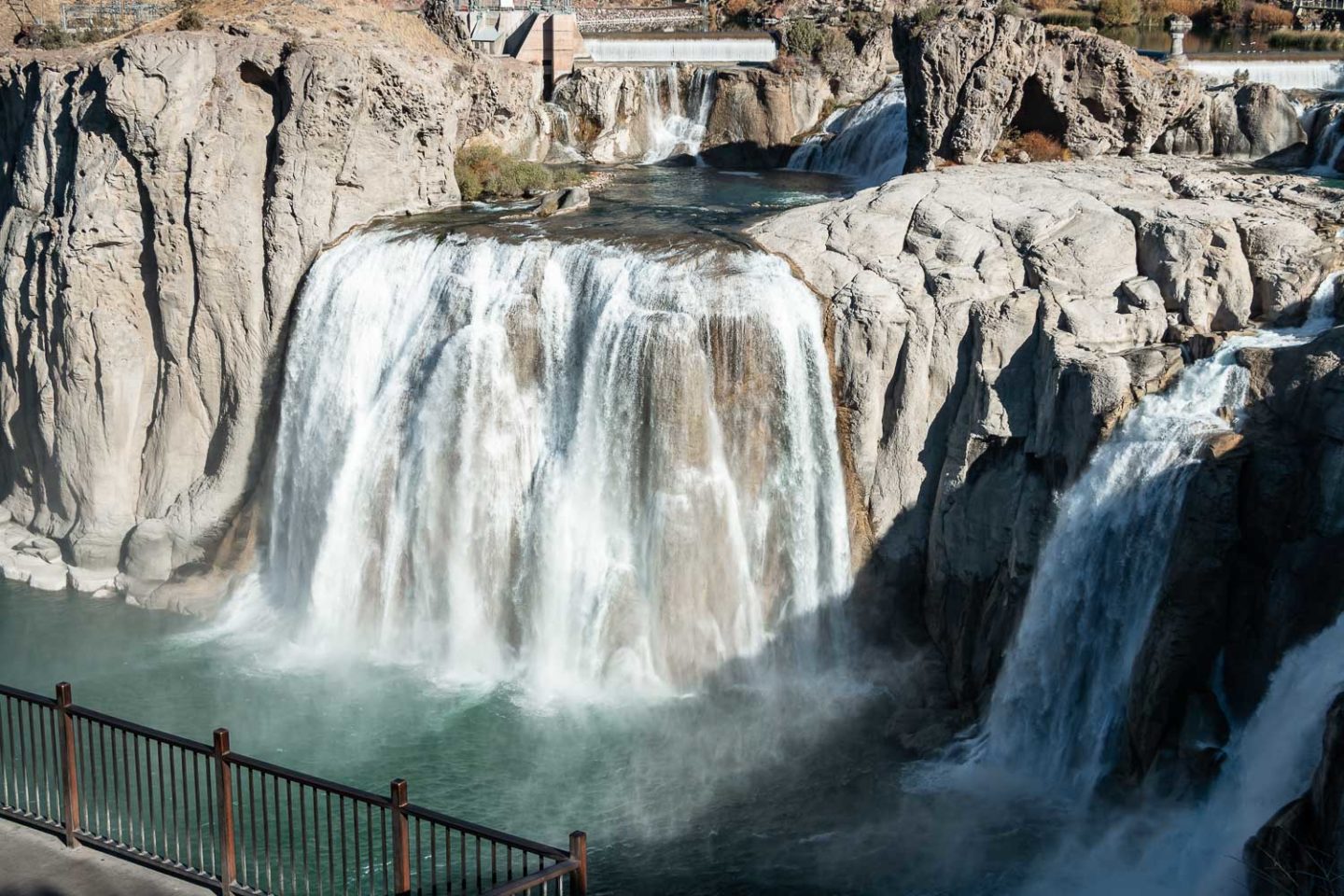 However, if you long for solitude, visit Shoshone Falls in fall or winter. Despite the minimal flows at this time, the waterfall never ceases to impress with its grandeur and forceful nature. On top of that, if you arrive early in the morning, you can have the whole place to yourself. After postponing our trip to Shoshone Falls a few times, we finally went to see it at the end of October. As you can see, Shoshone Falls was still a sight to behold.
How to Get to the Waterfall
Address: 4155 Shoshone Falls Grade, Twin Falls, ID 83301
Shoshone Falls is located in Southern Idaho about seven miles away from the city of Twin Falls. The best way to visit Shoshone Falls is by car as it gives you flexibility and allows to explore other places nearby. From Twin Falls, drive along Addison Avenue E or Falls Avenue E until you hit Champlin Road. Follow the latter for half a mile. At this point, Champin Road turns into Shoshone Falls Grade. Shoshone Falls Park with its remarkable Shoshone Falls awaits you about a mile down this steep, winding road.
Shoshone Falls is a must-visit road trip destination in Idaho. For those who come to the Gem State with a single purpose to visit Shoshone Falls, here is a list of places you can fly into. Rent a car at the airport upon your arrival and follow the direction above to get to the biggest waterfall in Idaho.
Magic Valley Regional Airport. Located in Twin Falls, this airport is the closest to Shoshone Falls. Limited number of flights, however, makes it a less appealing and flexible option.
Boise Airport. Boise Airport is an international airport with variety of connecting and direct flights. It is located just 2 hours 10 minutes away from Twin Falls.
Salt Lake City International Airport. Set 3 hours 20 minutes away from Twin Falls, the airport let you visit Shoshone Falls during your road trip through Utah and Idaho.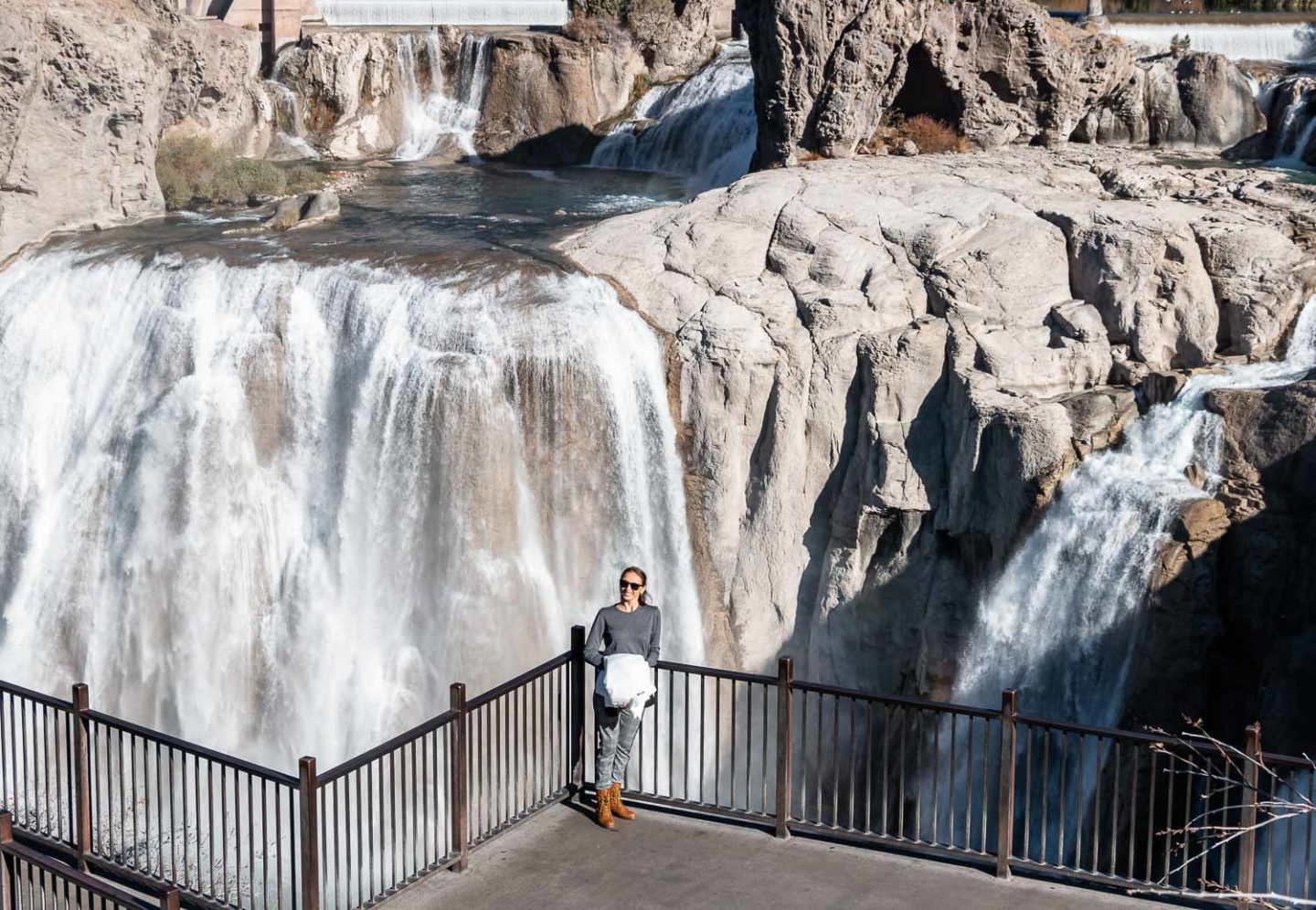 Visit Shoshone Falls
There are two observation decks that let you soak in the views of Shoshone Falls. The first place is set right at the entrance to the park. As the viewing point is about a mile away from the waterfall, it lets you observe the falls's surrounding. To fully comprehend the power and size of Shoshone Falls, however, you should visit the second lookout point.
The closest to the waterfall observation deck is set right near the main parking lot. You can admire the stunning site from here or walk down a sturdy set of stairs to a viewing platform that offers the best view of Shoshone Falls.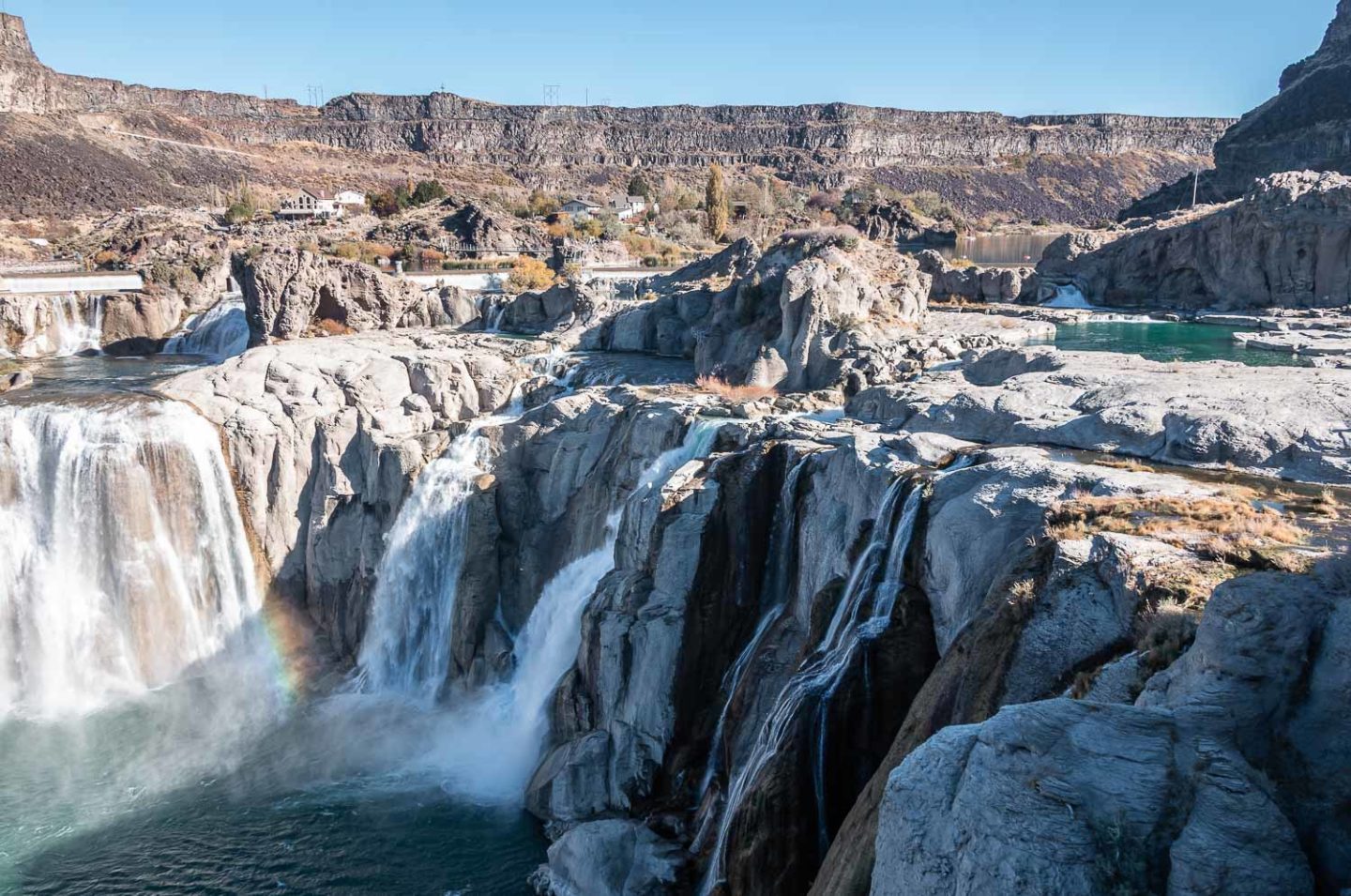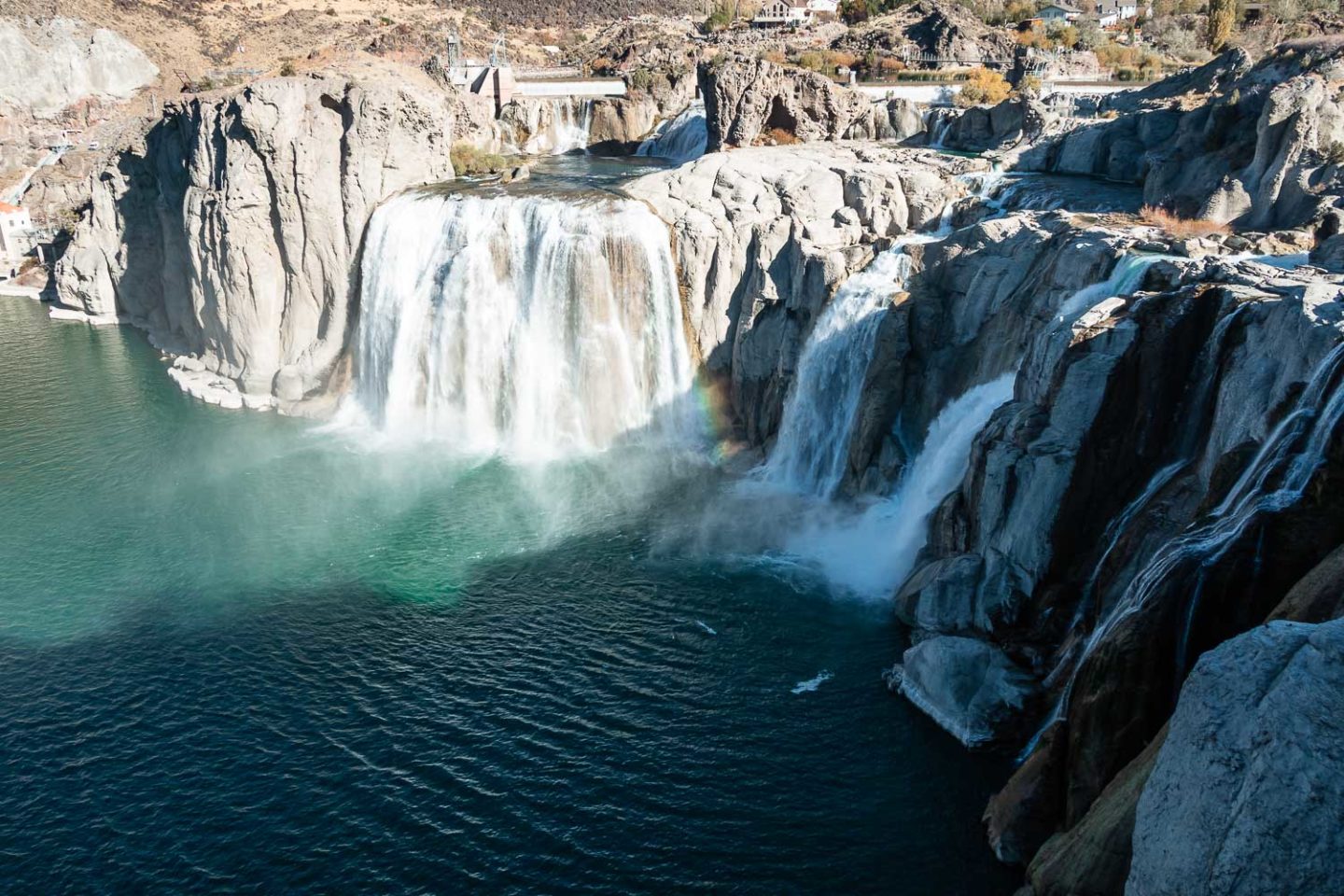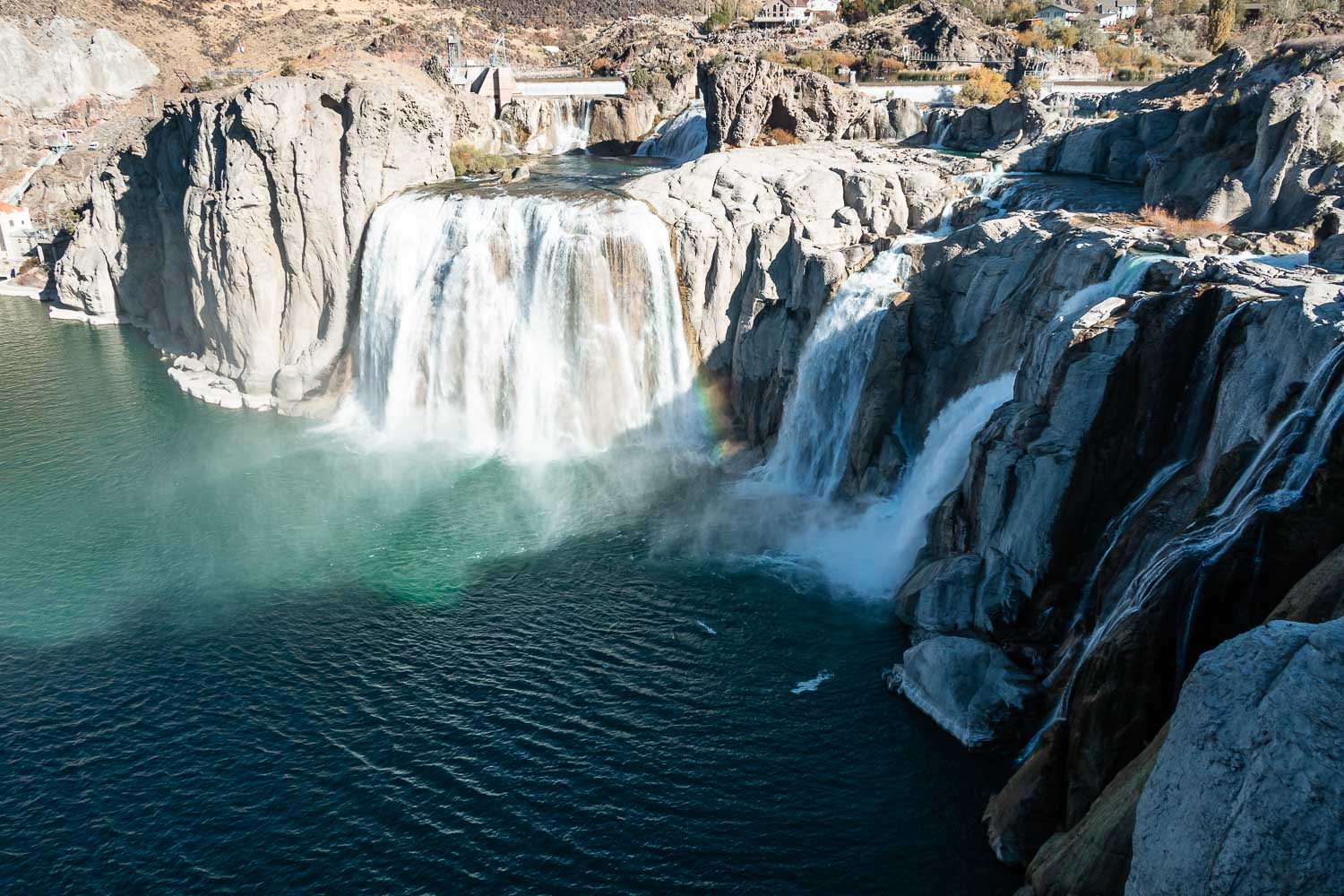 Places to Visit Near Shoshone Falls
Don't be quick to leave Shoshone Falls after you feasted your eyes on the beauty around you and took enough photos to remind you of this astounding place. Instead, explore some of the well-trodden hiking trails at Shoshone Falls Park. For short walks and scenic views, stick to the Shoshone Falls Observation Deck Trail and Dierkes Lake Trail. If you don't afraid of challenges, hit the fully-paved Canyon Rim Trail from Shoshone Falls. The trail runs for 12.6 miles and is accessible year-round.
Nestled about one mile away from Shoshone Falls, Dierkes Lake is another beautiful place you should explore during your visit. The secluded lake surrounded by a tidy park works so well to unwind and relax before you hit the road again. Moreover, if you ache for a short dip, this is the right place to do it. While swimming near Shoshone Falls is not allowed, you can always test Idaho's water at Dierkes Lake.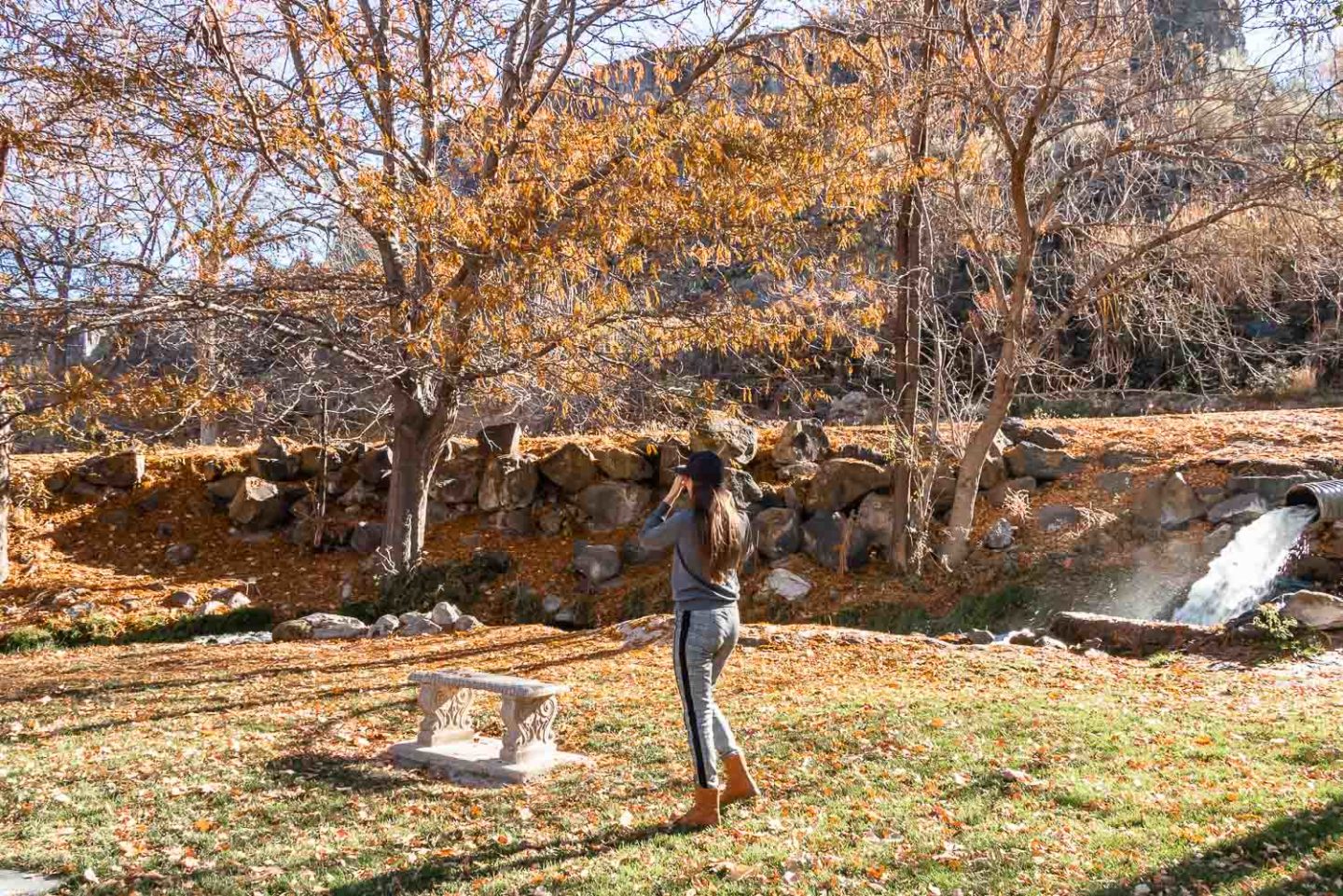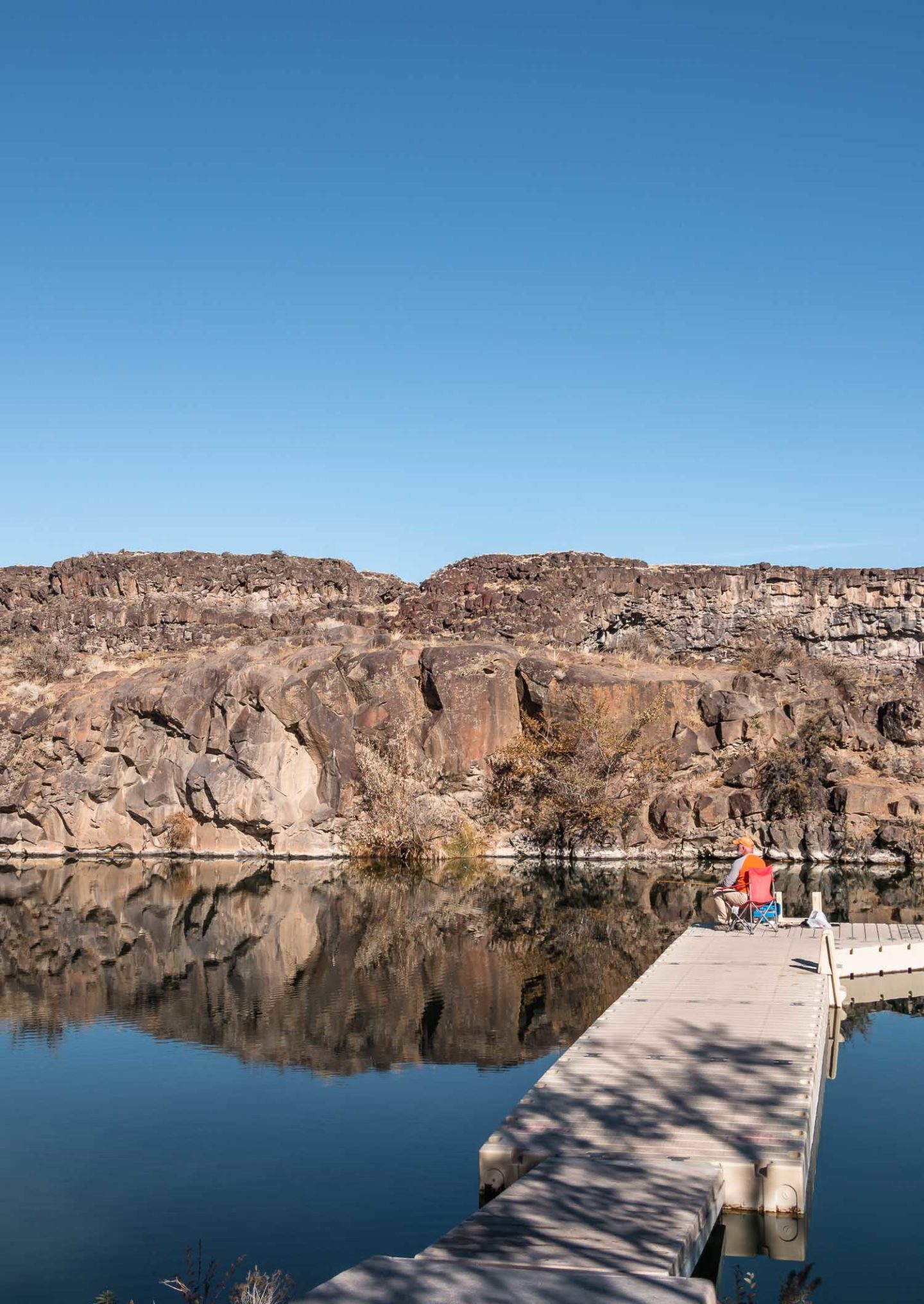 Admission and Fees
Shoshone Park, including Shoshone Falls and Dierkes Lake, is open daily from 8:00 am until 10:00 pm. The hours, however, may vary from season to season.
If you visit Shoshone Falls between March 1st and September 30th, there is a fee of $5 per vehicle. Season passes cost $25 and are available at the Parks and Recreation Office in Twin Falls or at the entrance to the park. You don't have to pay anything when you visit Shoshone Falls in the off-season.