Normally, a new destination entices with its cultural landmarks and natural attractions. Spokane, though, impressed us with a profusion of gorgeous road trips and weekend getaways, ranging from less-than-one-hour to six-hour excursions.
Last updated: October 25, 2021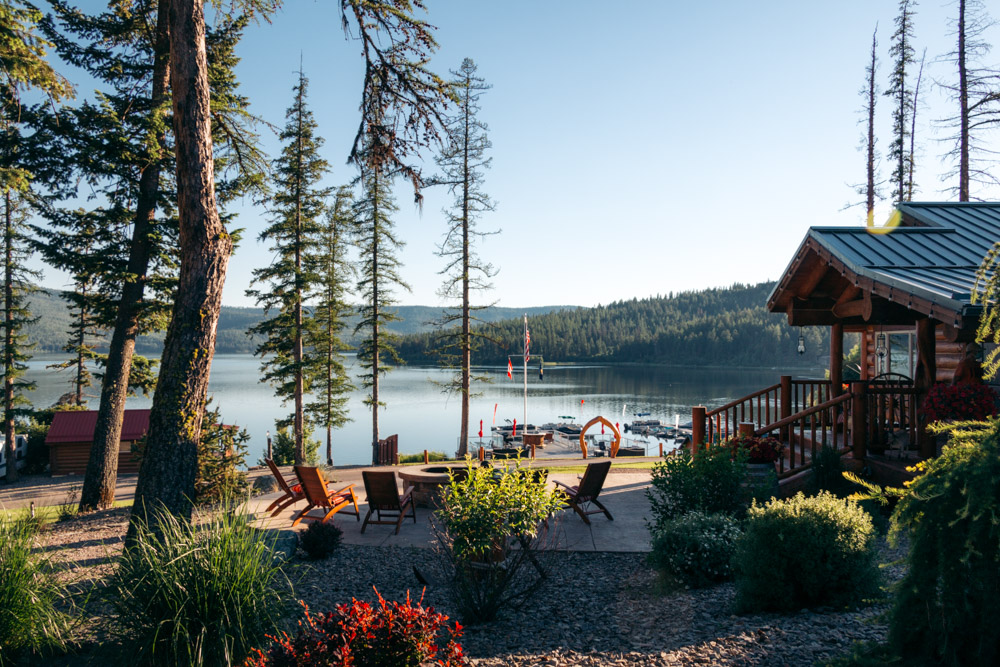 9 Incredible Road Trips and Weekend Getaways from Spokane to Different Destinations in Washington, Idaho, Montana, and Oregon
Let's begin with introducing this urban gem in eastern Washington.
Spokane is one of the largest cities in the state. It's loaded with cozy cafes and craft shops to wander through at your leisure, restaurants to experience a new cuisine, and attractions unique to the area. So far so good. It certainly sounds like an interesting place to add to your bucket list destinations to visit in the American West.
Yet the biggest reason thousands of travelers flock to Spokane every year is its proximity to some of the favorite cities and natural landmarks in the region.
For adventurous travelers, it automatically means ample road trips to explore diverse landscapes surrounding Spokane. Locals don't linger behind either. They eagerly give in to this daring fever and plan exciting weekend getaways from Spokane as often as they can.
Why is Spokane Ideal for Epic Weekend Getaways and Short and Long Road Trips?
But let's put some numbers behind the words. The city sits at a crossroads, less than an hour away from Idaho. Drive north for approximately 2 hours, and you are in Canada. When neon signs of a big city start tempting you, head to Seattle. And this city certainly lives up to its fame as one of the most alluring weekend getaways and epic road trip destinations from Spokane.
Yet none of these places were on our radar when we flew into Spokane a few months ago. The truth is, even the city itself wasn't our primary interest. (In fact, it landed on our itinerary at the last moment.) But gorgeous road trips and exciting weekend getaways from Spokane surely were.
Our excursions in eastern Washington started with a long road adventure to Glacier National Park and a few shorter trips along the way. Yet the more we looked into the weekend getaways from Spokane, the more we realized that the place is indeed an incredible destination for long road trip lovers. Without further ado, here are 9 of the best weekend getaways and gorgeous road trips from Spokane.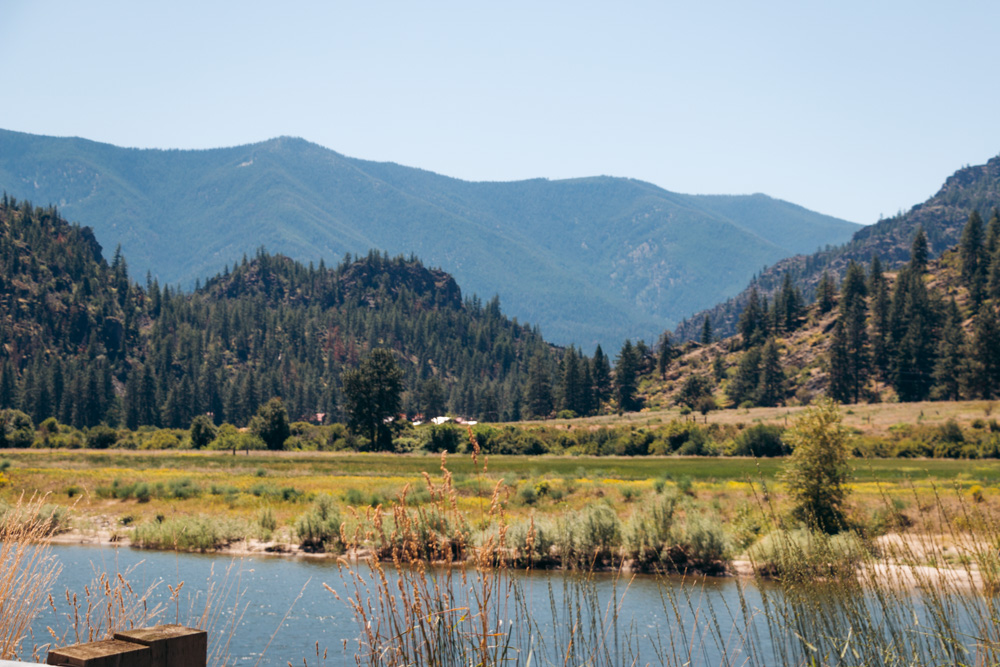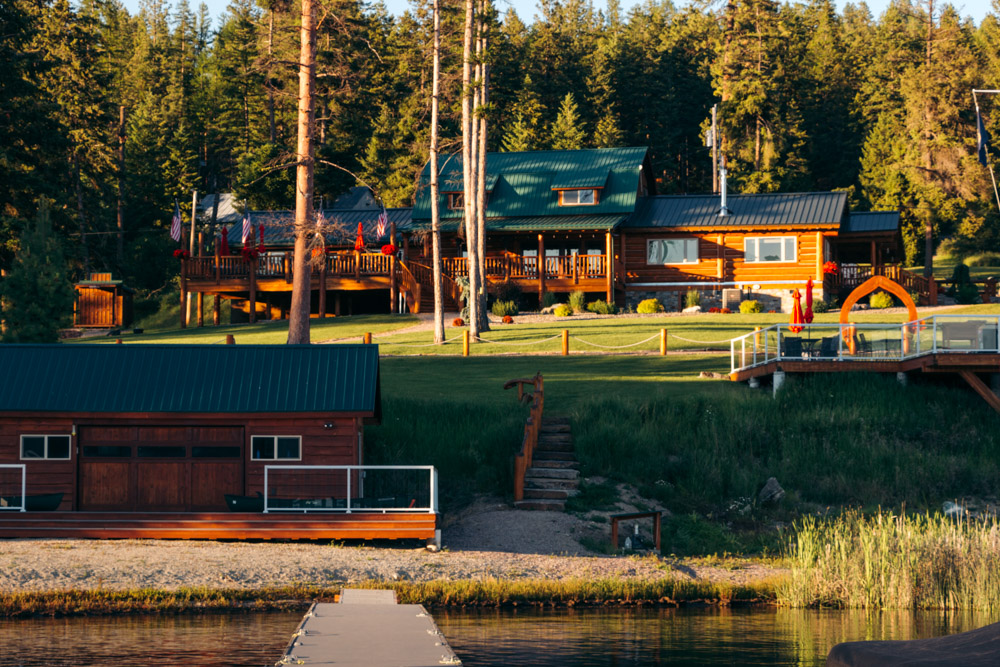 Weekend Getaways and Road Trips from Spokane: 1 Hour or Less Away
1. Coeur d'Alene, Idaho
35 minutes from Spokane
Known as the most beautiful lakeside city in Idaho, Coeur d'Alene is also one of the popular weekend getaways for visitors and residents of Spokane. The place is impeccable, some say. Others ditch city attractions altogether. Instead they road-trip to the Coeur d'Alene National Forest to escape the hustle and bustle of Spokane and hike along scenic trails.
Reasons to leave Spokane for a short weekend escape to Coeur d'Alene indeed differ. Yet hardly any travelers can ignore sandy beaches, volleyball courts, and water activities on the outskirts of the city.
Moreover, if you embark on these less-than-an-hour road trips from Spokane in late fall or winter, expect to find bald eagles galore. The birds migrate to the lake to feed on salmon. And needless to say, they are a pleasure to watch.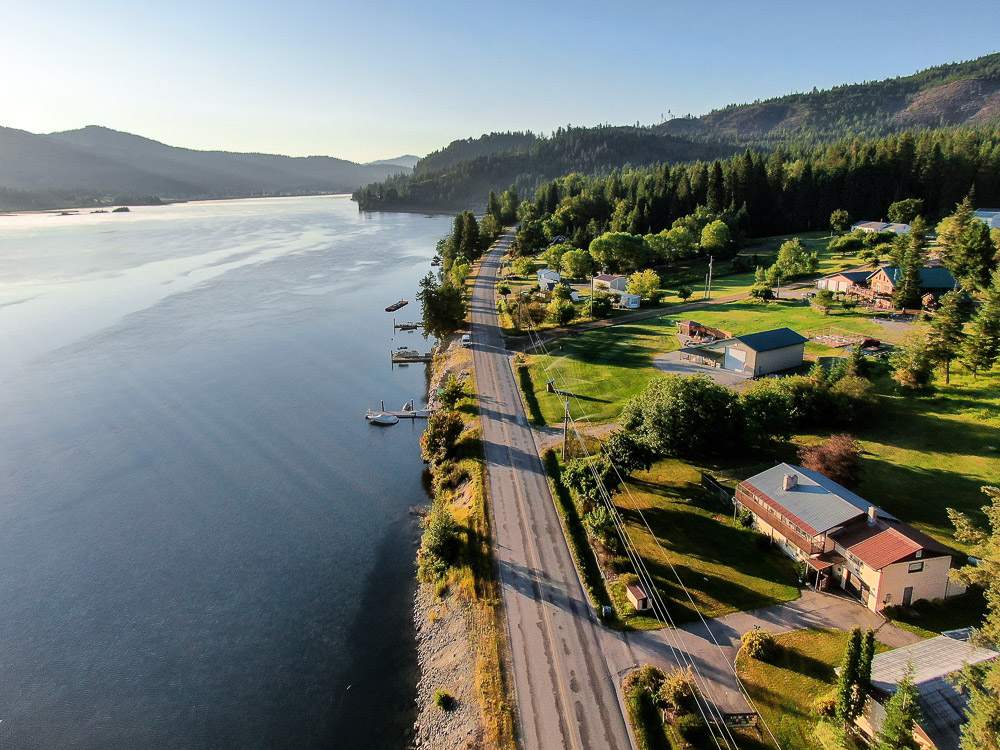 2. Kellogg – Pinehurst, Idaho
1 hour from Spokane
We've combined Kellogg and Pinehurst, small towns in Idaho, into one category for a reason. Nestled about a 10-minute drive from each other, these destinations share a number of cultural and natural attractions. Thus, planning a few separate weekend getaways or road trips for those who fly into Spokane just to get away from it is unnecessary.
The Kellogg – Pinehurst area is of interest to mostly rural lifestyle and nature lovers. The place is packed with iconic biking routes, such as the Route of Hiawatha, and scenic trails.
Speaking about hikes, the 4-mile Pulaski Tunnel Trail is not to miss during your weekend getaways from Spokane or any other nearby places. The Pulaski Tunnel, however, is located a little bit farther away, near Wallace, Idaho. Yet it might be just another excuse to set off on a short road trip from bustling Spokane.
Apart from the natural landmarks, a number of secluded lodgings ensure a quiet stay a stone's throw away from the noisy city. If you are interested in some extra special weekend getaways from Spokane, considers staying at Grandma's Cozy Farmhouse. This remote Airbnb makes you re-evaluate your ideal city escape and fall in love with slow travel and rural vibes.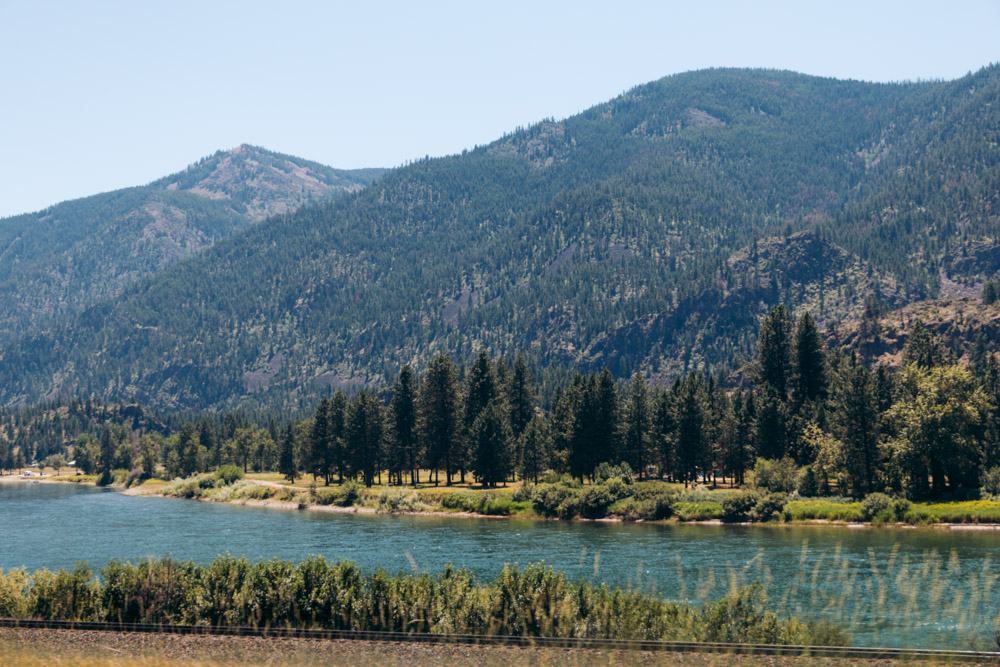 Weekend Getaways and Road Trips from Spokane: 2-3 Hours Away
3. Leavenworth, Washington
3 hours from Spokane
A Bavarian-style village located in central Washington climbs to the top of the list of the incredible road trips and weekend getaways from Spokane in winter. Decorated to impress, the place fuels your love of the Christmas celebration, traditions, and food.
From German cuisine to chalet-style architecture and a plethora of nutcrackers at the Nutcracker Museum, Leavenworth proves once again that no other cities in Washington can do the most magical time of the year better than it does.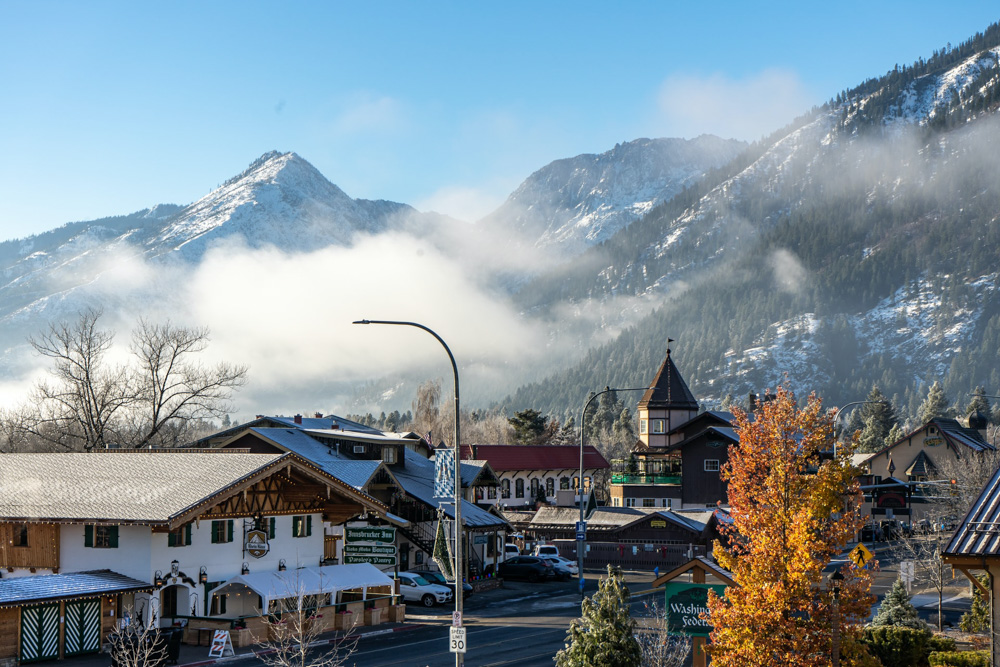 4. Lake Mary Ronan, Montana
3 hours 30 minutes from Spokane
Nestled near Proctor, picturesque Lake Mary Ronan wins when it comes to not so distant, yet secluded weekend getaways from Spokane.
Truth be told, Lake Mary Ronan was the most unanticipated surprise for me during our road trip from Spokane to Glacier National Park. The pristine location and peacefulness reigned in the area enchanted me the moment we arrived.
On top of that, we succumbed to simplicity and the laidback splendor of the gorgeous Lodge and Resort at Lake Mary Ronan, a place that fulfills all your wishes for the quiet family weekend getaways from busy Spokane.
Had we stopped at any other location near Lake Mary Ronan, I'd be equally excited. The area astounds with its impeccable views, scenic trails, and ample water activities. If you ever wonder where to spend a long weekend with your family or friends, make Lake Mary Ronan your top priority.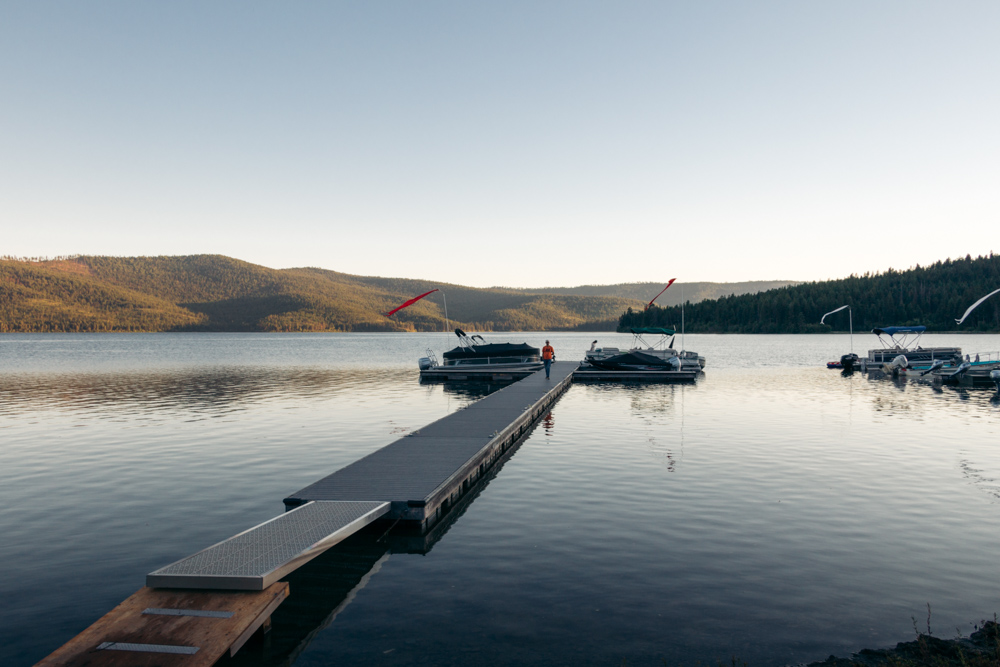 Weekend Getaways from Spokane: 4-5 Hours Away
5. Seattle, Washington
4 hours from Spokane
The largest city of Washington sits farther away, requiring at least 4 hours of driving. Yet the road trip that takes you across the state from panoramic terrains surrounding Spokane to costal vibes of Seattle is worth the drill. Famous for its iconic observation tower, the Space Needle, the city is a perfect weekend getaway for sightseeing, art, and food tasting.
When it comes to contemporary art, the Museum of Pop Culture zealously strives to polish your artistic taste. Pike Place Market also works on your taste, but this time your palates. One of the oldest farmer's markets in the USA, it enhances your weekend getaways from Spokane with local gastronomic and street masterpieces. Furthermore, a place where Starbucks was born, Seattle is ready to take your coffee obsession to the next level.
Yet the urban scenes may get overwhelming, especially after a long road trip all the way from Spokane. Endure the road for a little bit longer and explore some of the best natural attractions near Seattle. Start with misty Snoqualmie Falls. Be sure to grab an umbrella or rain jacket, though, as the weekend getaways from Spokane to this majestic waterfall can be wet.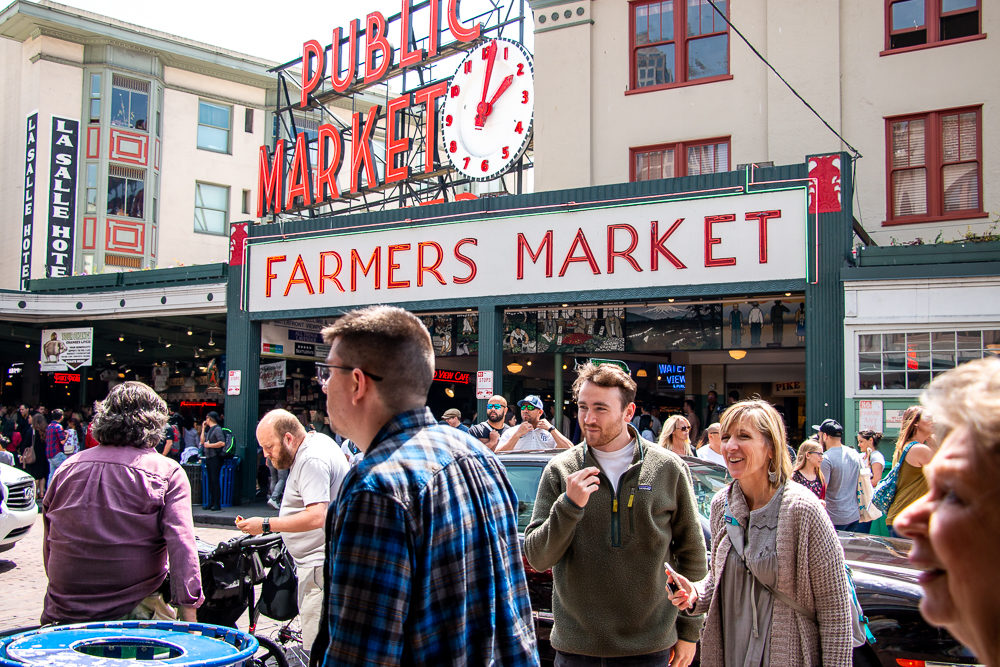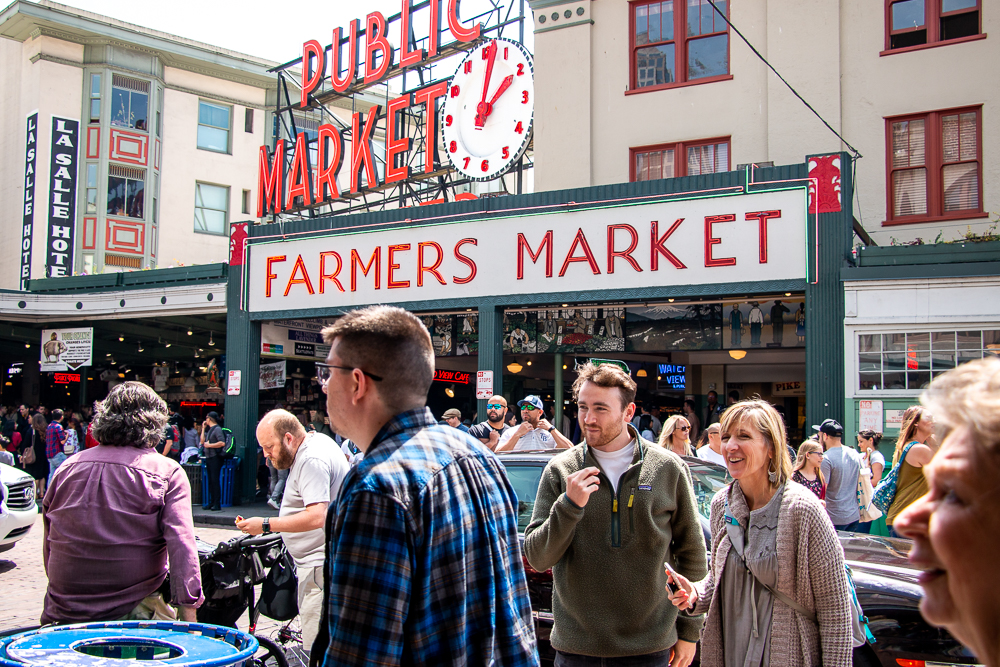 6. Mount Rainier National Park, Washington
4 hours 15 minutes from Spokane
Nature lovers should plan for at least one or better several weekend getaways from Spokane to Mount Rainier National Park. Nestled a short drive from Seattle, this place is an avid hiker's paradise. Packed with the trails of different length and difficulty, the area never shines away from unveiling its remarkable wonders clustered around an active stratovolcano, Mount Rainier.
The 4-hour road trip from Spokane, however, can take a heavy toll on you. So avoid any long hikes on your first day in the park. Instead spend some time in Seattle or explore the area near your campground if camping is your cup of tea. Hit a longer trail at sunrise the following day. But try to avoid vigorous midday hikes, as the sun above the mountains can be merciless.
If time is an issue, combine your trips to Mount Rainier with the vibrant weekend getaways from Spokane to Seattle. Once you've had enough of the urban lifestyle, hit the road again and enjoy the ride. Plenty of surreal vistas and roadside waterfalls enhance your excursion, allowing to admire the astonishing scenery from the car.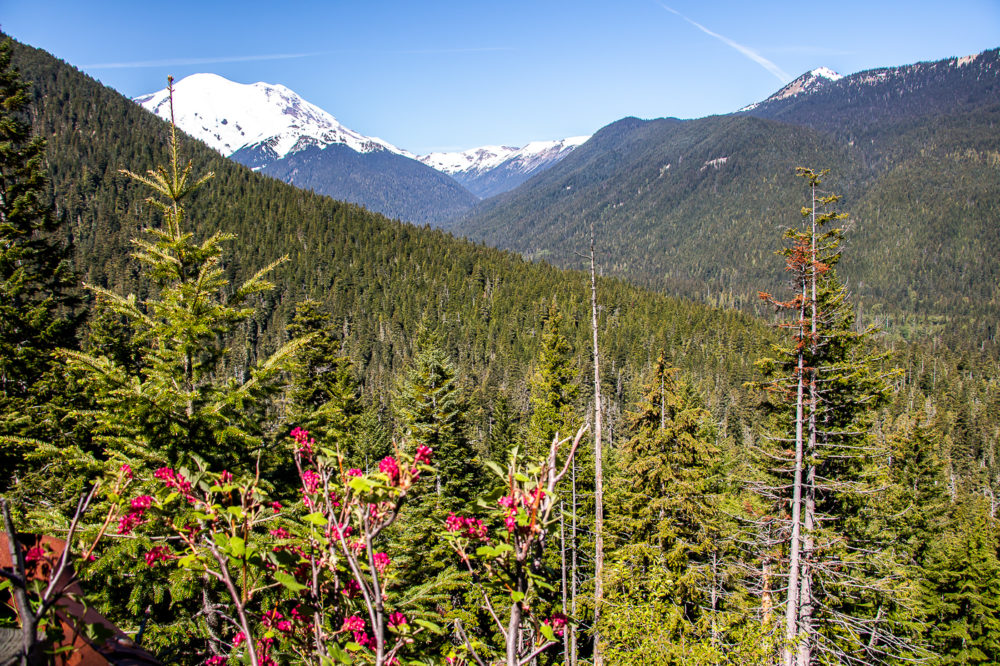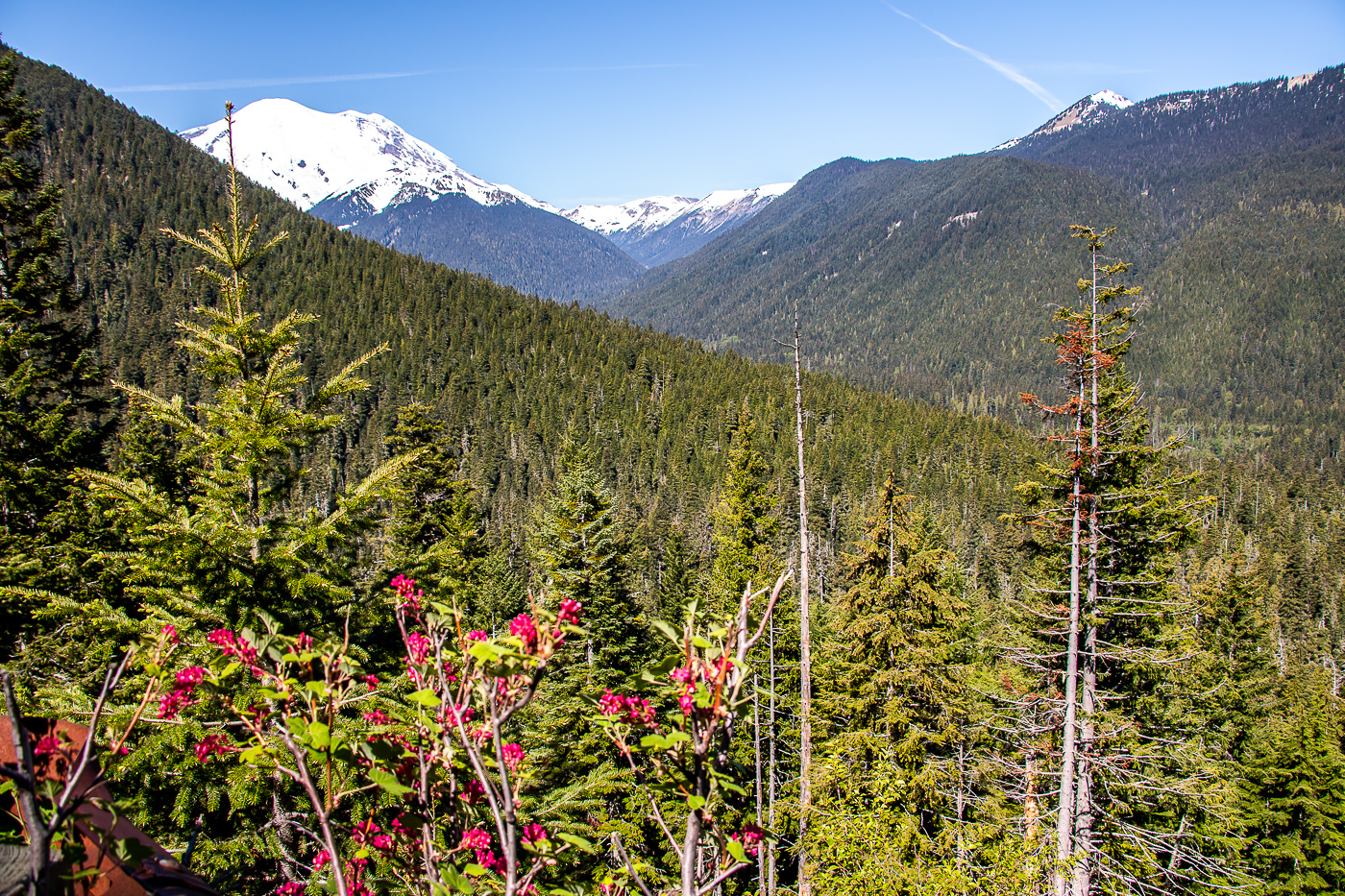 7. Glacier National Park, Montana
4 hours 35 minutes from Spokane
Glacier National Park is one of the most popular road trips and, for that matter, weekend getaways from Spokane. It's quite predictable. The favorite Montana's landmark allures the visitors from all over the world. Some of them fly into Spokane first, rent a car, and then road-trip to the northwestern corner of Montana.
So what makes Glacier so alluring? Alpine lakes embraced by giant mountains with cascading waterfalls (we're looking at you, Avalanche Lake). Scenic hikes that lead to the prettiest overlooks (the Hidden Lake Overlook and Grinnell Glacier Overlook definitely top this list of attractions). Roadside waterfalls and a wide range of wild animals roaming near the popular trails.
The list can go on and on. I'm only afraid that 2 or 3 days are not enough. Aim for at least a couple of weekend getaways to experience the beauty of Glacier, situated some 275 miles away from Spokane.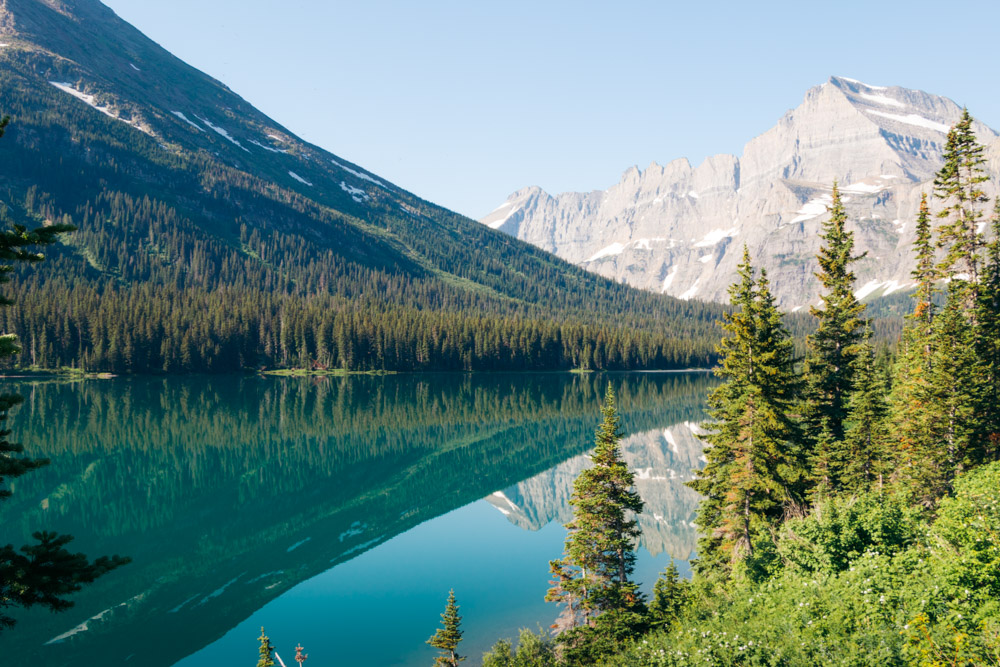 Weekend Getaways from Spokane: 5 and More Hours Away
8. Portland, Oregon
5 hours 20 minutes from Spokane
There are multiple reasons to embark on a long road trip from Spokane to Portland, located in northwestern Oregon. First, the city is home to Powell's City of Books, the largest new and used bookstore in the world. Second, Pine Street Market allows you to change the scenery and spend your weekend getaways from Spokane immersed in diverse cuisines and multicultural environment of the largest city in Oregon.
Yet while exploring the bountiful landmarks of Portland, don't forget that the city is dubbed the gastronomical center of the American Northwest. Therefore, book your table in advance and dig into divine masterpieces all day long. You will greatly appreciated this side of Portland after a long drive from Spokane.
My favorite reason to escape Spokane for a weekend or longer is the opportunity to chase famous waterfalls in the Columbia River Gorge. From mesmerizing Multnomah Falls to gushing Latourell Falls and secluded Bridal Veil Falls, there is no end to the cascading watery idyll.
Be sure to bring along an umbrella, though. Similar to Snoqualmie Falls, the weekend getaways from Spokane to this area may involve a lot of moisture. And not only at the bottom of the waterfalls…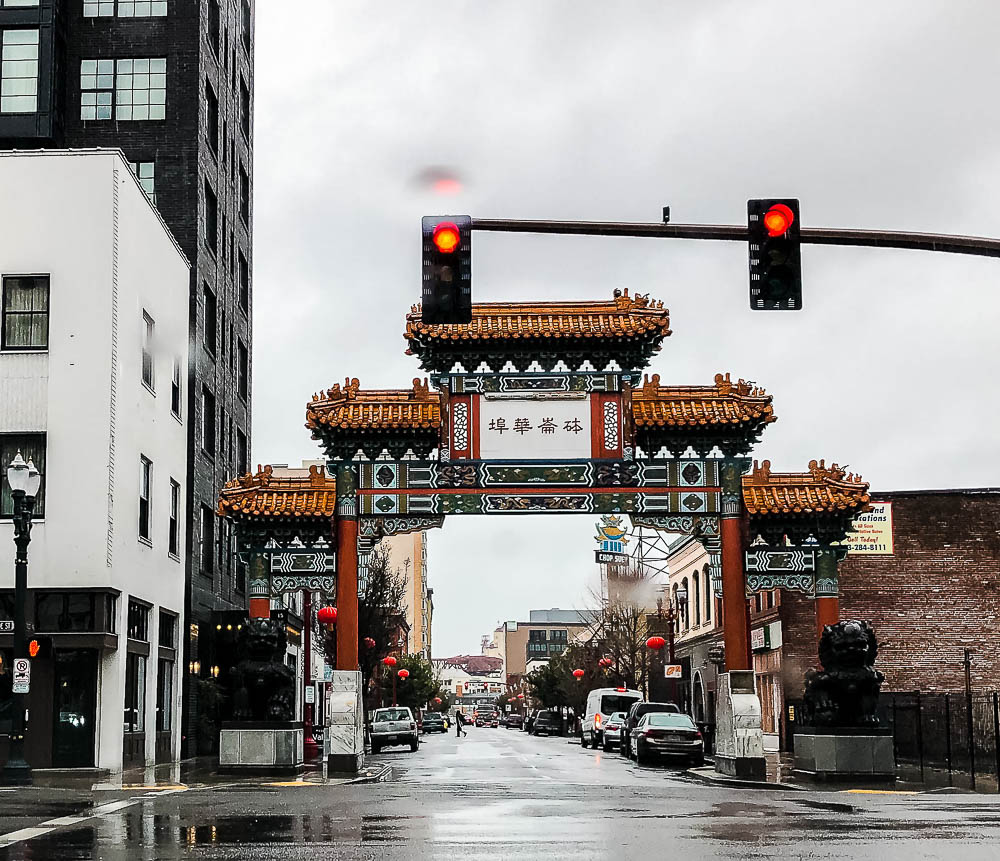 9. Boise, Idaho
6 hours 25 minutes from Spokane
A new culinary darling, Boise also strives to diversify your weekend getaways from Spokane with classic and innovative dishes. Not surprisingly, eating your way through the capital of Idaho is worth the long drive.
Once your stomach is full and happy, it's time to shed some extra calories. And what better place to do it that a 25-mile urban park, the Boise River Greenbelt? Art enthusiasts can always count on Boise to please them with an exemplary collection at the Boise Art Museum.
If your getaway from Spokane is longer than just a weekend, embark on a few new adventures and explore some of the best road trip destinations near Boise.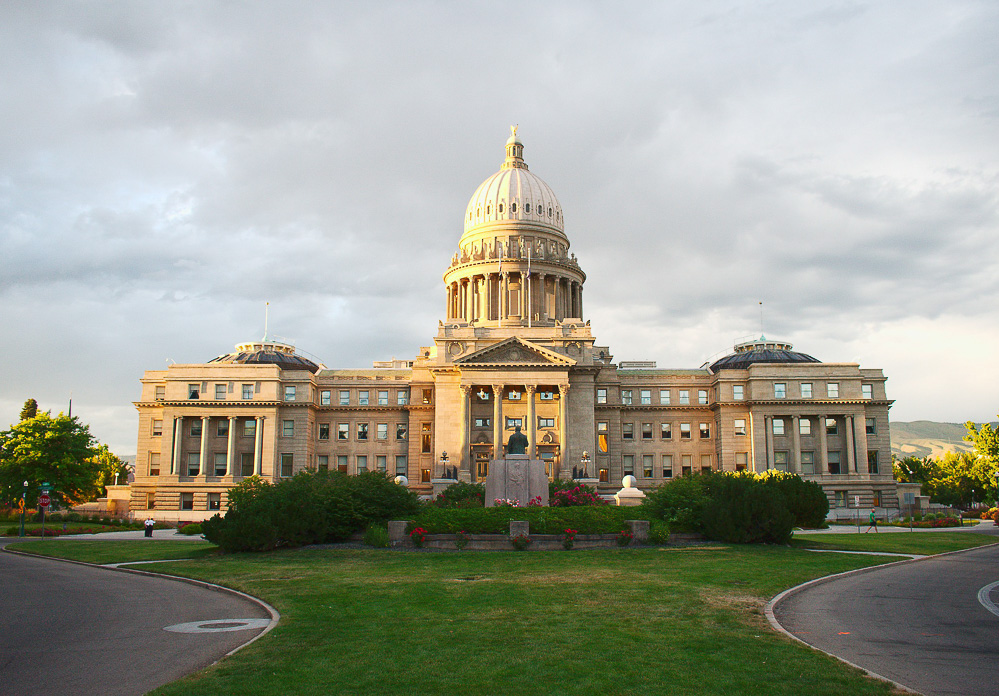 Read More