Fresh breeze, salty waves, endless sandy stretches of coastline… You need that oceanfront beach vacation, and you probably need it now.
Last updated: January 27, 2023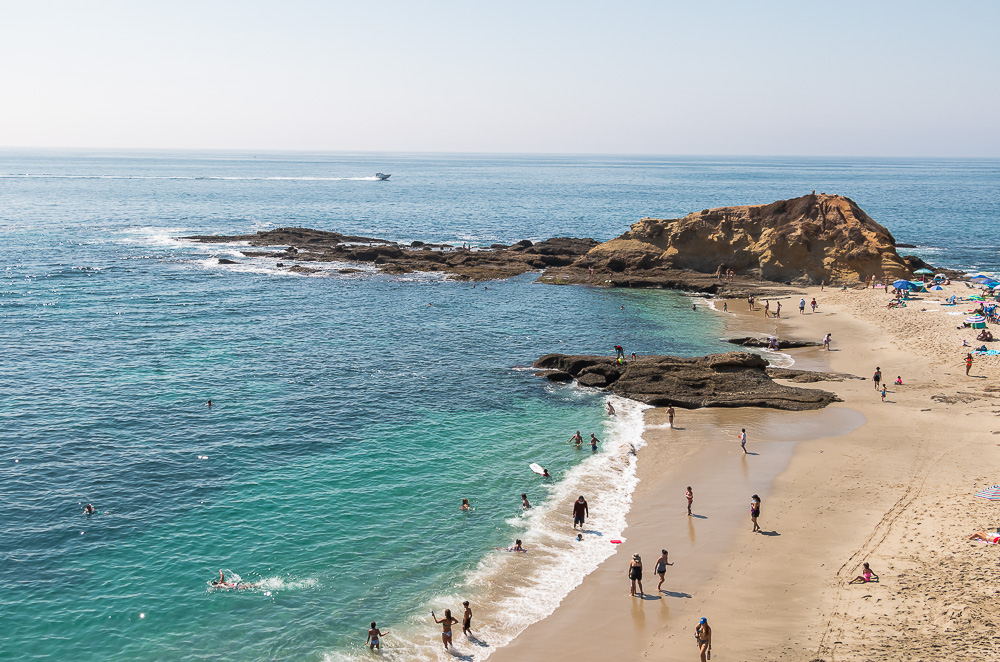 Top Reasons why We Long for an Oceanfront Beach Vacation
I was asked once, "Would you choose to live by the ocean or lake?" I'd certainly vacation by both the oceanfront beach and an alpine lake surrounded by mountains. Both of these realms attract me like a magnet. Like the most renowned doctors, they heal soul and body, inspire creativity, and teach you more lessons than you can ever ask for.
While I sign up for the valuable lessons taught by by alpine lakes every few months, the ocean's sessions I get for free. I'm lucky to live just 30 minutes away from an oceanfront beach. Thanks to this favorable location, I take the mini beach vacations almost every week or so.
But the novelty of the ocean never fades away. On the contrarily, the more I walk on the beach with my feet dipped in the salty water, the more I appreciate the massive body of water that makes up for almost 71 percent of Earth's surface.
Those of us who vacation by the oceanfront beach once or twice a year might not feel this connection to the ocean at first. But give it a day and you won't wish for another place to relax and reconnect with nature, your loved ones, and your inner self.
So what makes the ocean so irresistible? Endless adventures, carefree vacation, rich underwater world… Every traveler answers this question differently. And there is no right or wrong answer here. But the main reasons why you need an oceanfront beach vacation sum up in these 8 points.
The 8 Main Reasons to Choose an Oceanfront Beach Vacation
1. Reconnect with Nature
The oceanfront beach is irresistible. It allures people from all walks of life in a way they could never imagine. And yet the oceanfront beach doesn't feel like nature. It sounds confusing for some. For others, it's an absurd statement. But ask city folks and they'll tell you that they love the ocean, but the ocean is not a part of nature. Yes, it is!
There is something about the ocean and beach that entices both nature and city lovers. Everybody finds something to do (or not to do) here. The outdoorsy travelers may look for tide pools and marine creatures playing near the beach while the city folks tend their flawless tan with a book in one hand and a cold drink in the other.
But regardless of what activity you engage in while vacationing by the oceanfront beach, you get the same amount of fresh air, vitamin D, and a feeling of complete calmness and relaxation that only nature can bestow on you.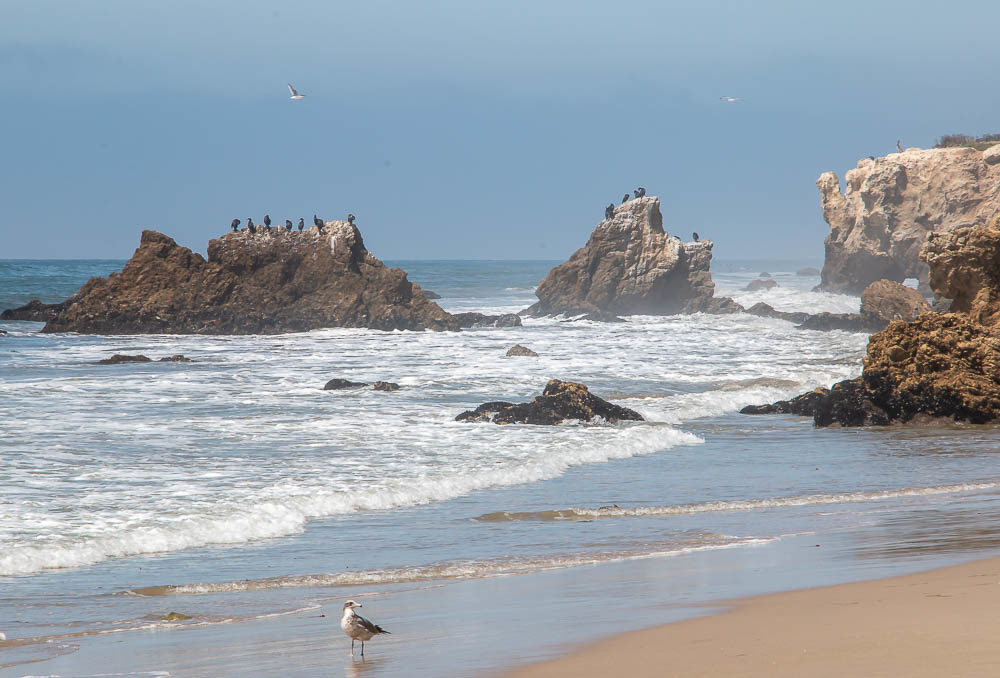 2. Your Ideal Vacation
You can never go wrong with the oceanfront beach vacation. Whether you like active sport or gravitate toward leisurely pastime, the ocean in front of you, the warm sand under your feet, and the fresh breeze that invigorates you fill all your needs and wants.
Unlike in a new city where an internal pressure to explore more constantly hunts you down, at the beach you can lay on your towel all day long without feeling guilty for not utilizing your vacation time appropriately.
There are simply no thousands of cafes to stop by, no endless alleys to walk through… Just one big ocean and the sandy shoreline. And how you take it all in is your choice. It's your ideal vacation, and it's just right for you.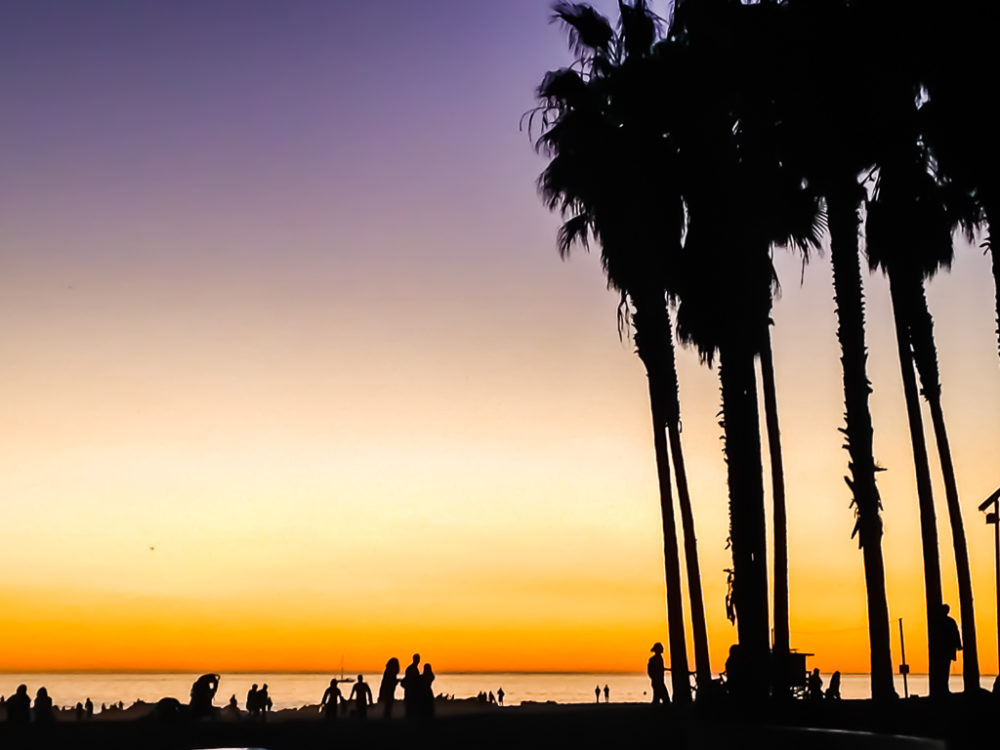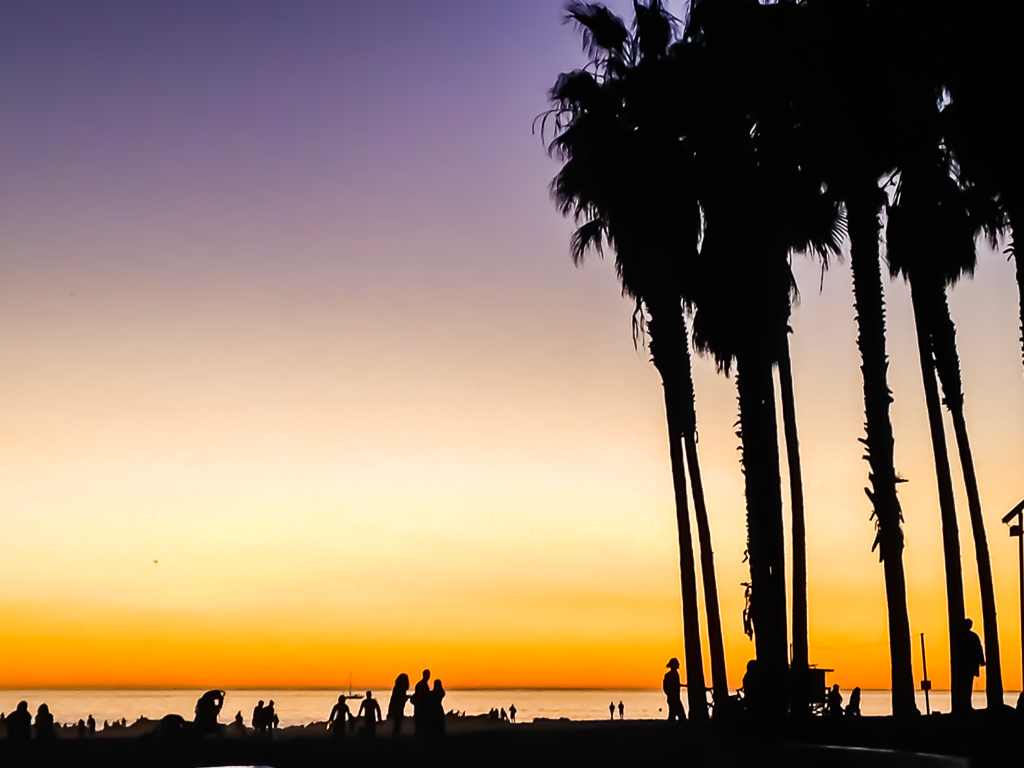 3. Plentiful Outdoor Beach Activities
We don't want to leave behind the more active beach vacationers. Get ready for an eventful vacation with lots of running, beach volleyball playing, and befriending the untamed ocean waves.
Rent or bring your own surfboard or paddleboard and see how long you can conquer the powerful ocean until you fall. Yes, you will fall sooner or later as the ocean can tease you, but will always remain wild and free. 
For a calmer beach vacation, take a walk toward that lonely pier and throw your line in attempt to catch the biggest fish. And if you vacation by the beach with kids, don't forget to build some fairytale (and sadly short-lived) sand castles.
4. Get in Touch with Yourself
The ocean unveils a raw, unpolished version of you. The main attire you need to pack for your beach vacation, a swimsuit, doesn't cover your body a lot. Excessive make-up fails to hide your face, with its flaws and all. You can finally be yourself. Finally, you can see real people around you and accept the fact that perfection, imposed by social media, doesn't exists. 
You don't need to compare yourself with others. But on the beach where a celebrity and a grocery store clerk look their most natural, you're more likely to start appreciating a fleeting moment of time. Nobody stays young forever. A human face and body change as the time goes by. And it's ok. 
You may get inspired by your fellow beachgoers to get back in shape, eat healthy, and exercise more, but you don't need to desperately hold on to something that will fade away eventually. That was the biggest lesson the ocean taught me. And for this I'll be forever grateful and will always recommend to take that beach vacation at least once in a while.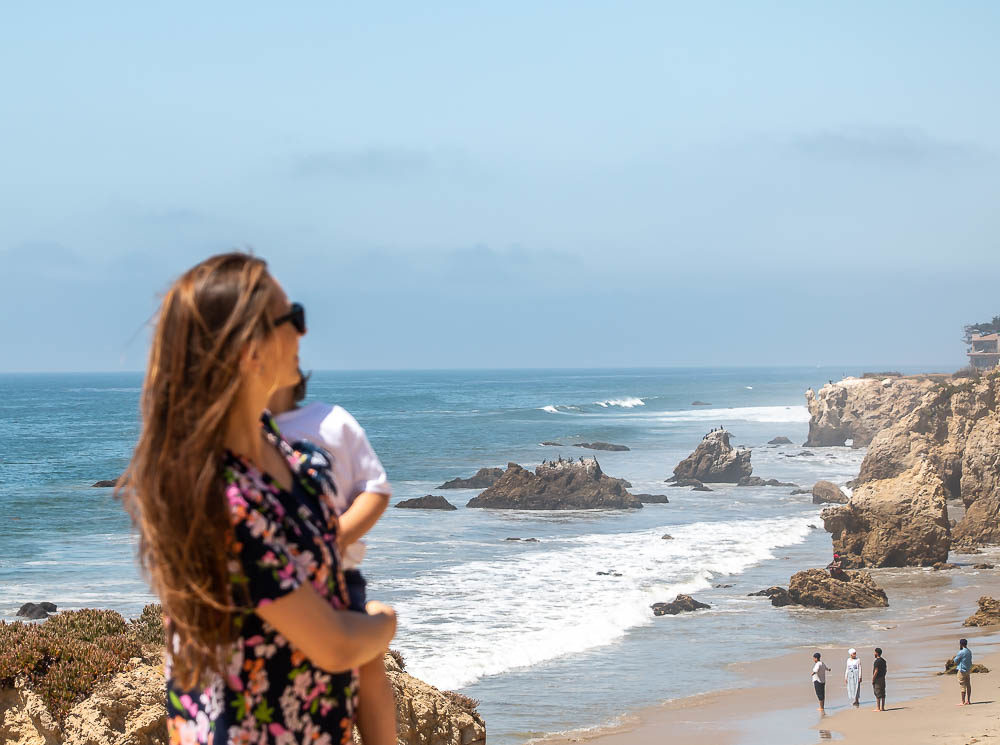 5. Rich Underwater World
Approximately 8.7 million wild creatures live on Earth. Around 1.4-1.6 millions of them thrive in or near the ocean. Unlike the land animals that you can see in a forest or zoo, you often learn about the marine creatures from books or documentaries. 
Only a small part of the world's population have an opportunity to explore the rich underwater world in person. If you want to join their ranks, be sure to book that ocean trip when your next vacation rolls around and sign up for a scuba diving exploit.
Yet, although highly rewarding, scuba diving is not the only option to immerse in the underwater world. Help your child find a tide pool and see what marine creatures live there. Dylan's favorite beach pastime is to collect shells after the mighty waves bring them onshore. We spend some time comparing their colorations and patterns before throwing the alive ones back into the ocean. 
Some beaches are claimed by larger marine mammals such as seals and sea lions. You can't access these areas, but can always admire the ocean creatures in their natural habitat. Most oceanfront beaches, such as the ones we have in California, also shelter seasonal "visitors": washed ashore mollusk, mussels, and seagulls foraging on these unlucky "guests".
During specific seasons, a pod of dolphins can swim nearby as well. Breaching in the distance, occasionally waving their fins and flukes, the favorite marine mammals put on the most unforgettable show. And although these unpredictable presentations may not be the main reason to plan an oceanfront beach vacation, they are always a welcoming bonus.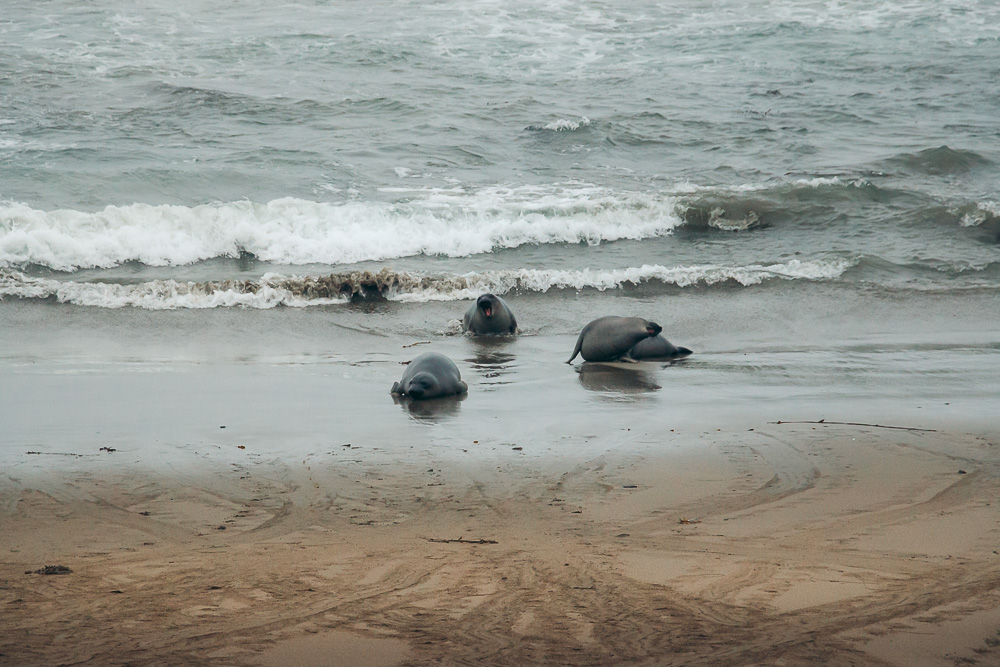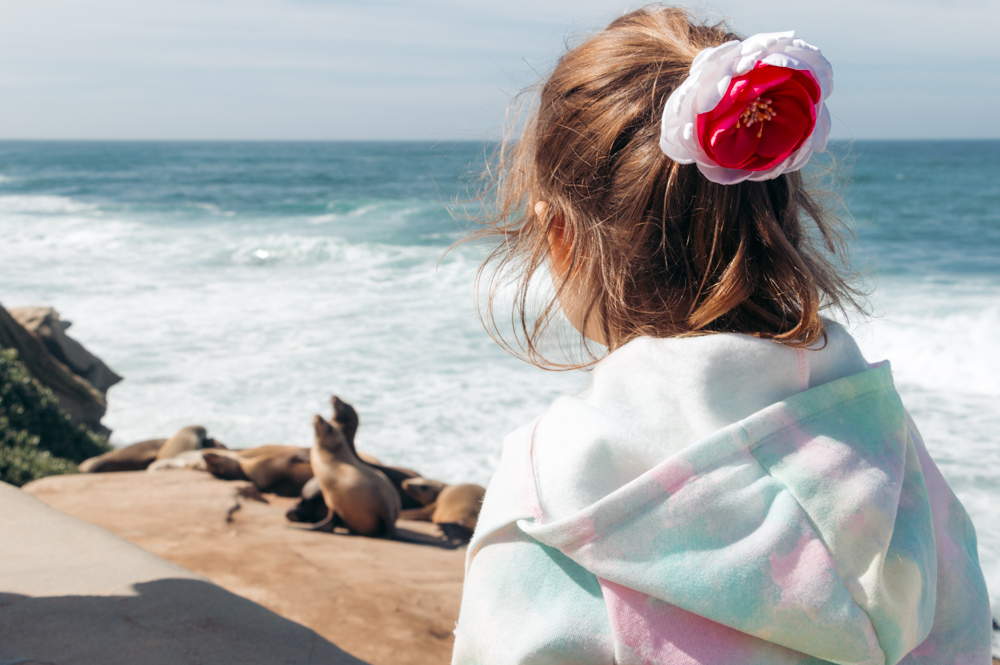 6. Ocean Therapy for Mind Relaxation
Have you ever seen a person returning from the beach vacation stressed out and in need of a vacation from her vacation? I think no. The reason behind it is simple. Research finds that the soothing and relaxing "music" performed by the ocean is highly beneficial for mental health and well-being.
Similar to meditation, it calms your mind, helps find inner peace and focus. The immense ocean makes you feel tiny. It grounds you. Often, after a short stroll by the ocean, your biggest problems don't frighten you any longer. They seem so insignificant in this wide world presented to you by the grand ocean. 
7. Health Benefits of the Oceanfront Beach Vacation
Take an oceanfront beach vacation if you live in an area with prolonged winters and lack of sunshine. Sun is the main natural source of vitamin D, necessary for building and maintaining healthy bones.
Apart from it, thank your oceanfront beach vacation and mainly the seawater for released stress, relaxed muscles, and sound sleep. The elements in the seawater also support healing for asthma, arthritis, bronchitis, and localized pains.
And for those who prefer to combine health and beauty, don't forget to take barefoot morning and evening strolls by the ocean. The fine sand and pebbles work as natural exfoliants, massage your soles, and remove dead skill cells.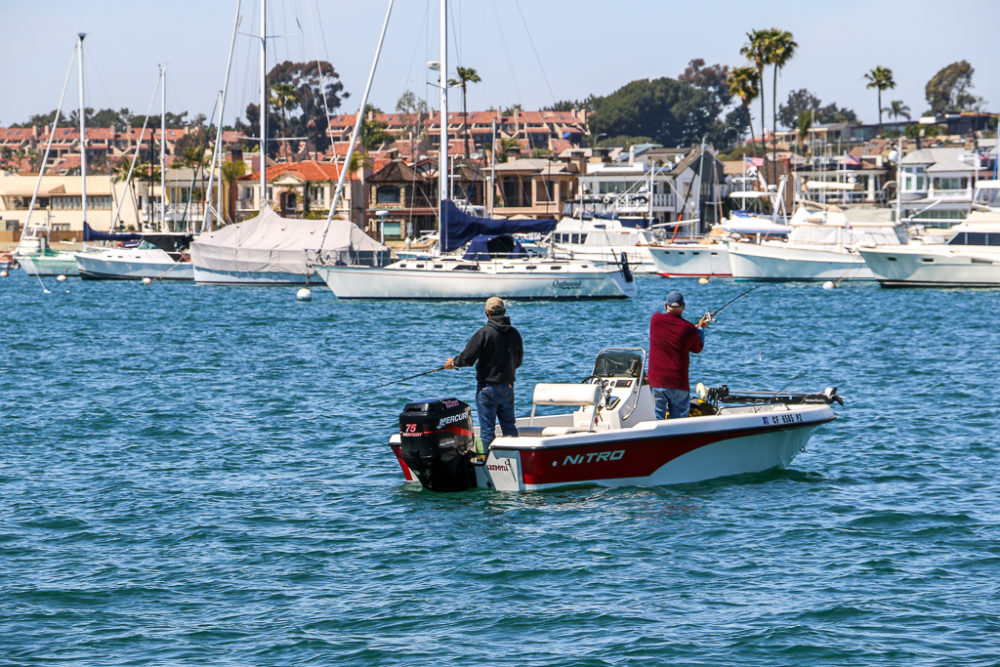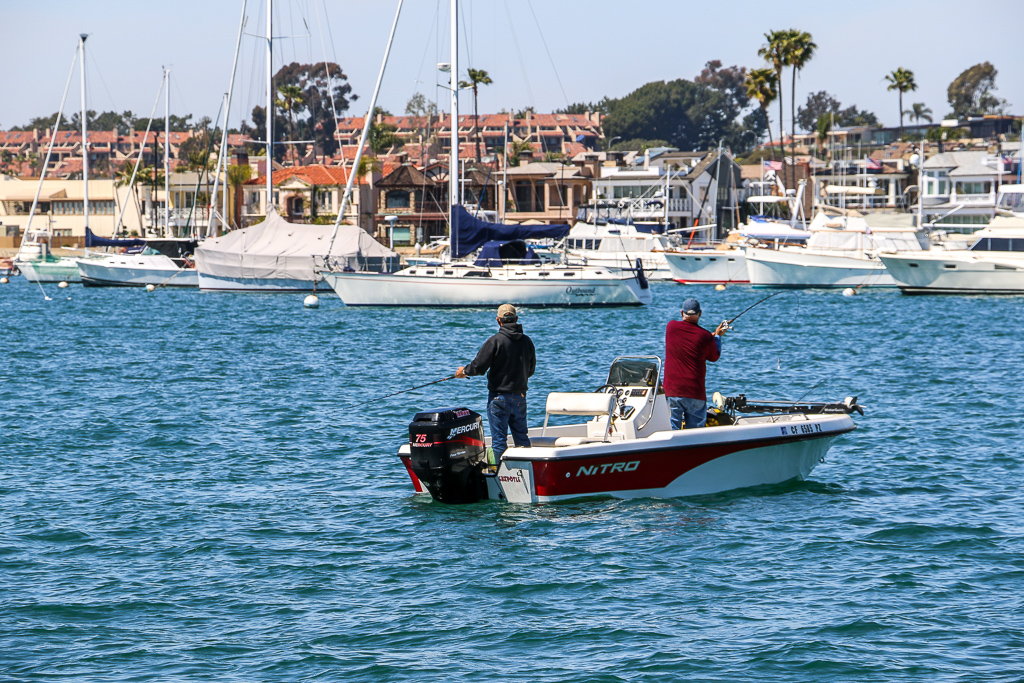 8. Oceanfront Beach Vacation? Forget Busy, Fixed Itineraries
How many restaurants are there by the beach? One, two… You don't need a fixed itinerary to see them all. You also don't need to rush to check out all the highlights of the city outlined by Tripadvisor or Expedia.
Just relax and go with the flow. Small islands and beach towns are perfect for a family vacation. You can explore them on foot, admire their landmarks, and find some hidden gems at a leisurely pace in between or after your beach sessions. 
Often no preplanned itinerary is needed. An advice from a local is more than sufficient to have the best oceanfront beach vacation of your life.
More Inspiration for Your Beach Vacation