No snow in Los Angeles for Christmas. But festive Christmas lights shine as bright as ever even in the favorite beach destination in southern California. What's more? There is not one but multiple places to enjoy Christmas and holiday festiveness in sunny Los Angeles.
Last updated: November 27, 2021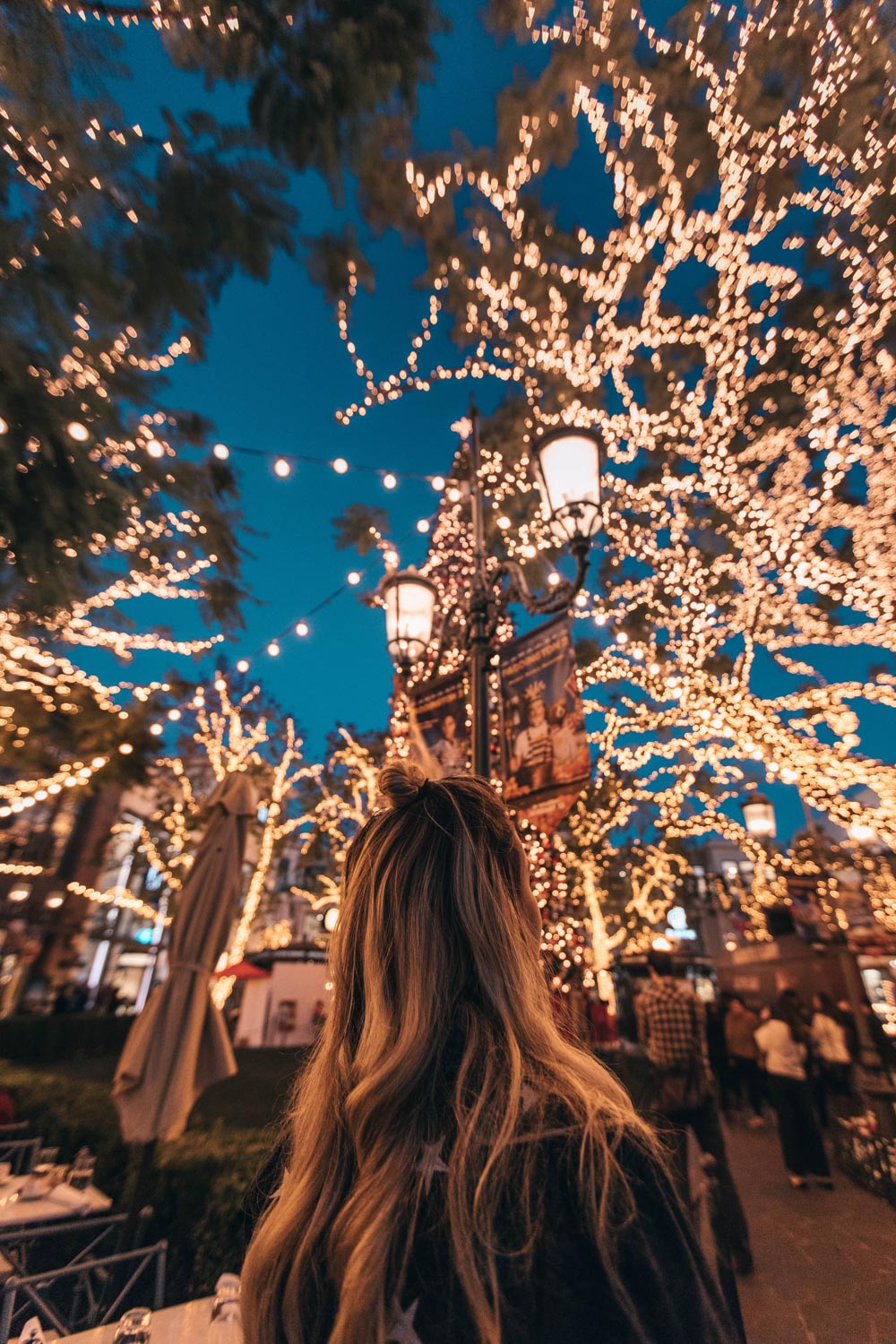 The 4 Best Places to Enjoy Christmas and Christmas Lights in Los Angeles
It's beginning to look a lot like Christmas everywhere you go in Los Angeles. Sparking lights and splendid Christmas trees with the most adorable ornaments glamorize every corner of the city. Adorable festive banister garlands and colorful gift stocking faithfully predict the upcoming holiday season. There are music and songs, laughter and glee, gifts shopping and gingerbread cookies baking… Oh, it's the most wonderful time of the year!
Los Angeles looks absolutely stunning during the Christmas season. With joyful mood in the air and Christmas preparation in the full swing, the city is a true definition of joy, happiness, and celebration. Without exaggeration, this is one of those destinations that you want to add your holiday travel bucket list.
From the glittering lights to gorgeous Christmas trees and outdoor concerts and shows, Los Angeles impresses with its scale of festiveness and celebration. You wouldn't expect anything less than that from an entertainment capital of the world. Now let me guide you through the City of Angels, impress you with the festive Christmas lights, and present to you the best places to add to your Los Angeles Christmas itinerary.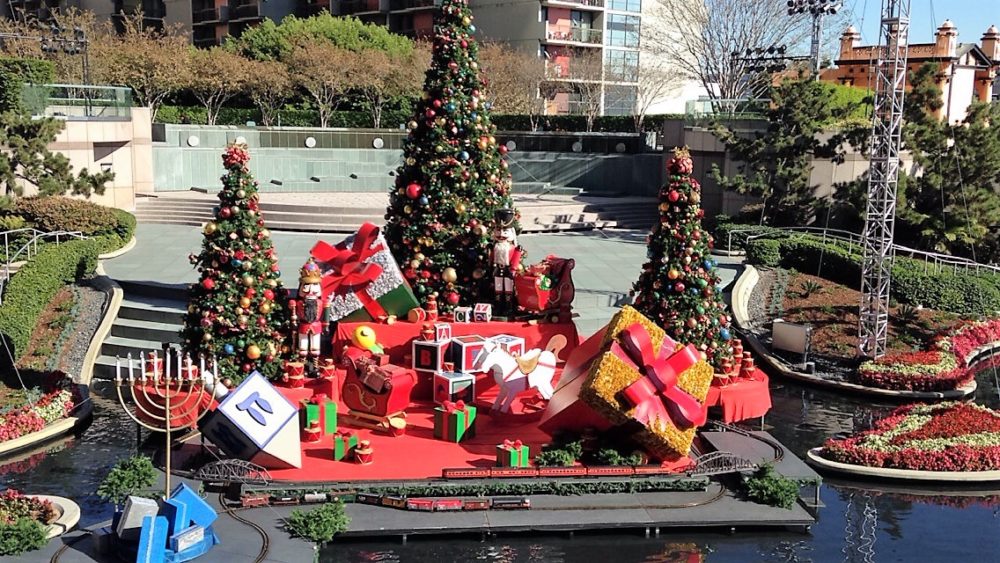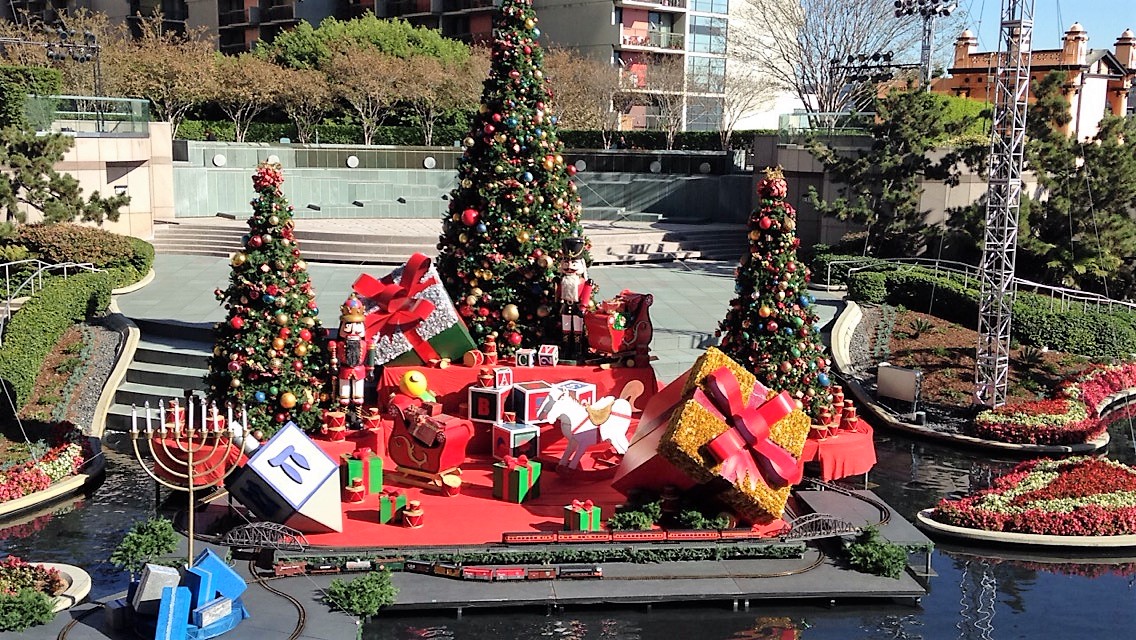 THE ULTIMATE LOS ANGELES CHRISTMAS ITINERARY: TOP 4 PLACES TO SEE CHRISTMAS LIGHTS
Candy Cane Lane in Woodland Hills
Located between Winnetka and Corbin Avenues, Candy Cane Lane is one of the highlights of the Christmas season in Los Angeles. An eight-block neighborhood with the dazzling light displays can put even grouchy Grinch in the holiday spirit.
So take a spin around the area and check out the best decorations in town. To make your evening feels even more festive, grab a cup of gingerbread latte and set off on exciting Christmas adventures that include visiting Santa Clause and his helpful elves at the North Pole and following the brightest star that leads to newborn Jesus peacefully lying in a manger.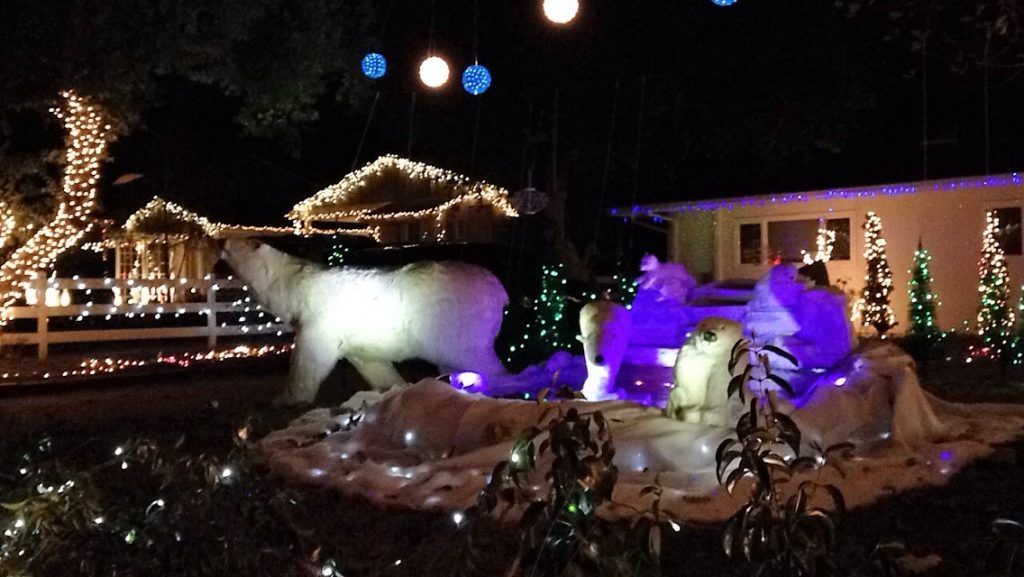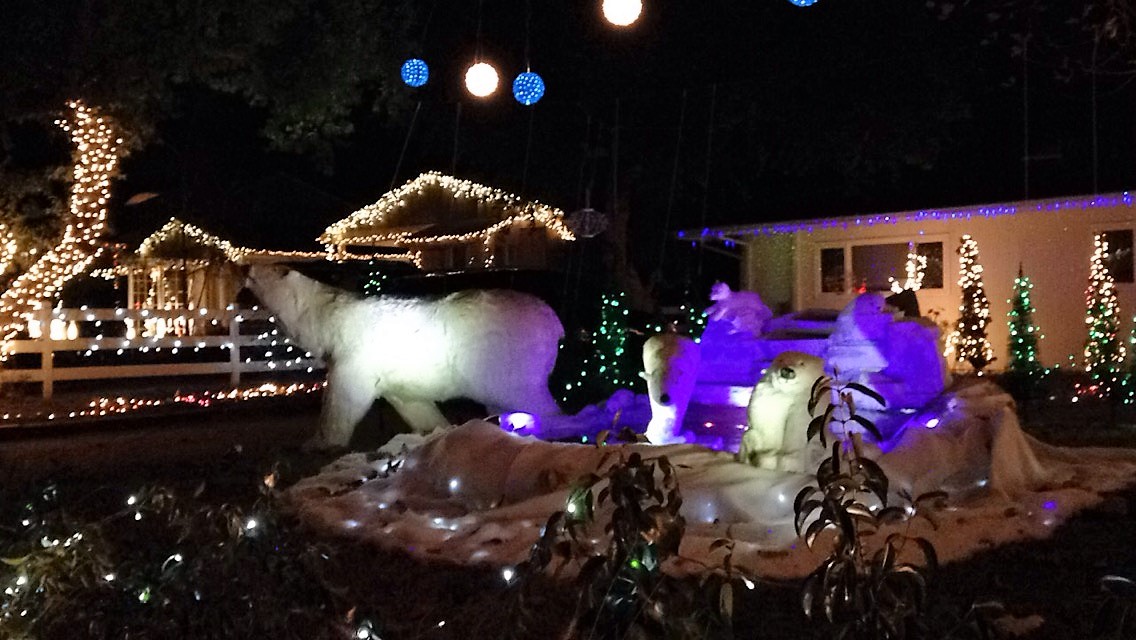 Universal CityWalk
Dancing all night long? Not a bad idea especially when you meet a huge crowd of strangers dancing together at Universal CityWalk. The holiday music, gleaming lights, and a towering Christmas tree with more than 10,000 lights will bring you one step closer to the holiday cheer.
The music is not limited to a pre-selected set of DJ's favorite Christmas songs. To ignite that holiday spirit, live concerts are available for free. Check out Universal Studios' website to see daily updates and scheduled performances.
Rodeo Drive, Beverly Hills
In summer and winter, fall and spring, the world's most famous luxury shopping destination, Rodeo Drive, astounds Los Angeles's visitors with its splendor and grandeur. During the holiday season, though, this two-mile-long street turns into a real festive winter wonderland.
With hundreds of thousands of lights, dazzling storefront and street displays, fabulous Christmas trees and Santa's sleigh flying above Beverly Drive and Wilshire Boulevard intersection, Rodeo Drive rightfully deserves the title of the most glamorous destination on your Los Angeles Christmas itinerary.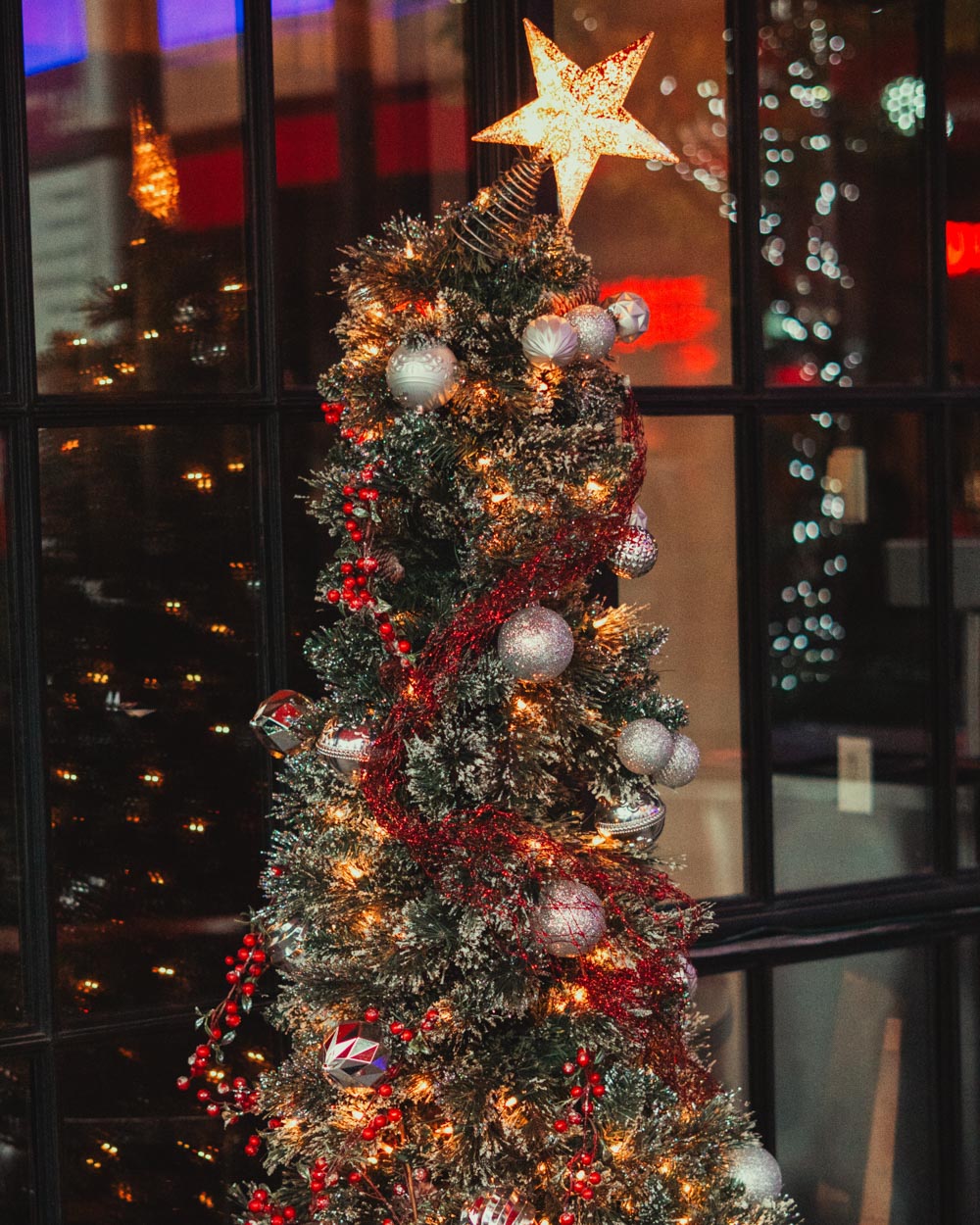 Los Angeles California Temple of Mormon Church
Imagine getting out of your car and stepping into a magical world of Christmas lights. Everywhere you look, everywhere you go, a dazzling display of more than 340,000 colorful lights reminds you to stay merry and cheery during this wonderful time of the year.
With stunning Christmas palm trees, charming pathways abundantly brightened up by the gleaming displays, and dozens of gorgeous Christmas trees in a visitor center, this is one of the most wonderful Christmas destinations in the capital of Hollywood.
Are You Ready for the Festive Lights in this Southern California City?
The Christmas lights and shopping, live concerts and entertainment shows… All of these mesmerize locals and guests of Los Angeles and make their Christmas more special. If you visit the city during this time of the year, make sure to add one or all of the above mentioned destinations to your Los Angeles Christmas itinerary and enjoy the best the city has to offer during the most wonderful time of the year.
Read Next