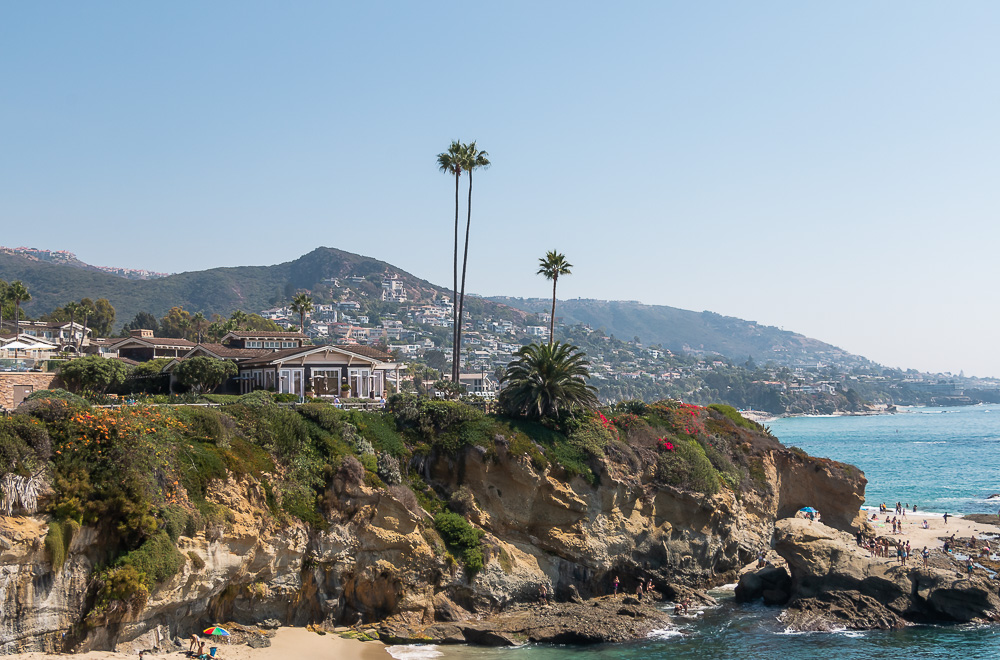 It is utterly appropriate to long for weekend getaways to Southern California's cities with their alluring beaches, hipster vibes, and flavorsome food. But the question is, what are the best city breaks in Southern California?
12 Irresistible City Breaks in Southern California
Southern California is a place where Americans go to to spend some time on the beaches while still enjoying the city life. From resort-like feel of Laguna Beach to laid-back culture of Los Angeles, Southern California offers some of the most irresistible coastal city breaks in the country. Drive an hour or two to the east, and hot desert weather forces you to embrace pool-party lifestyle of Palm Springs.
Even the food aligns with the mostly low-key culture of Southern California. Açaí bowls, fresh juices and smoothies, avocado toasts, cobb salads, and mouthwatering Mexican dishes – these are certainly highlights of your city breaks in Southern California.
If it wan't enough, the area entices with some of the world-famous museums and coolest vintage shops. With such an abundance of the enthralling city breaks in Southern California, you are truly spoilt for choice. Plan your getaways with our list of the top-ranked city breaks in Southern California
HERE ARE THE TOP-RATED CITY BREAKS IN SOUTHERN CALIFORNIA:
1. Los Angeles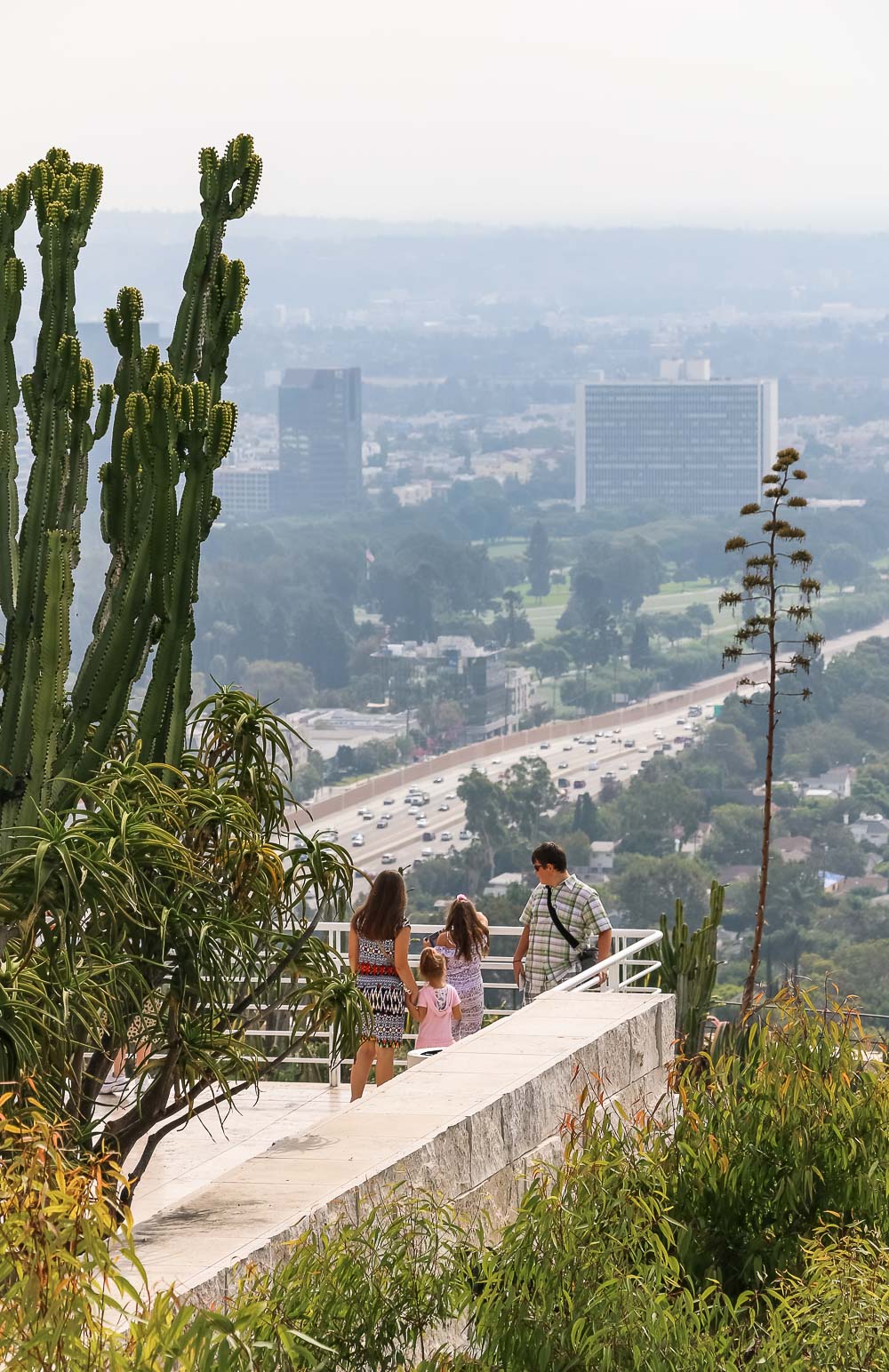 Have you ever dreamed of the city breaks in Southern California where everything from top entertainment to the best shops is located in one place? Los Angeles is one of such getaways. The capital of Hollywood is worldwide known for its mix of cultures and activities. From bustling life of Hollywood to top-notch boutiques of Rodeo Drive and hipster vibes of Silver Lake, the city is a symbol of Southern California's lifestyle.
One of the biggest draws is Universal City. The place spices your Southern California's city break with endless rides, animal shows, and world-famous studio tours. You need no less than a day to fully enjoy all the attractions this area of the sprawling city has to offer.
Apart from the greatest entertainments and shows, Los Angeles entices as one of the best city breaks in Southern California for history and art enthusiasts. Hundreds of museums and art galleries narrate the story and history of the iconic city, its people, and the state. The most recognized of them is the Getty Center. The popular museum enhances your city experience with beautiful architecture, impressive art collections, and spectacular outdoor gardens.
Read More:
2. Malibu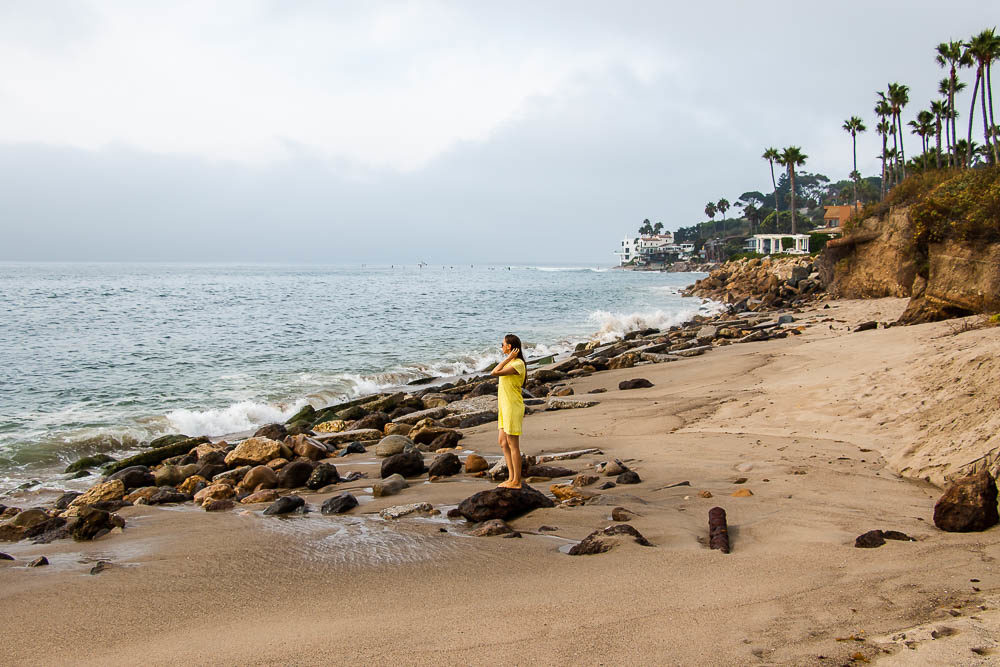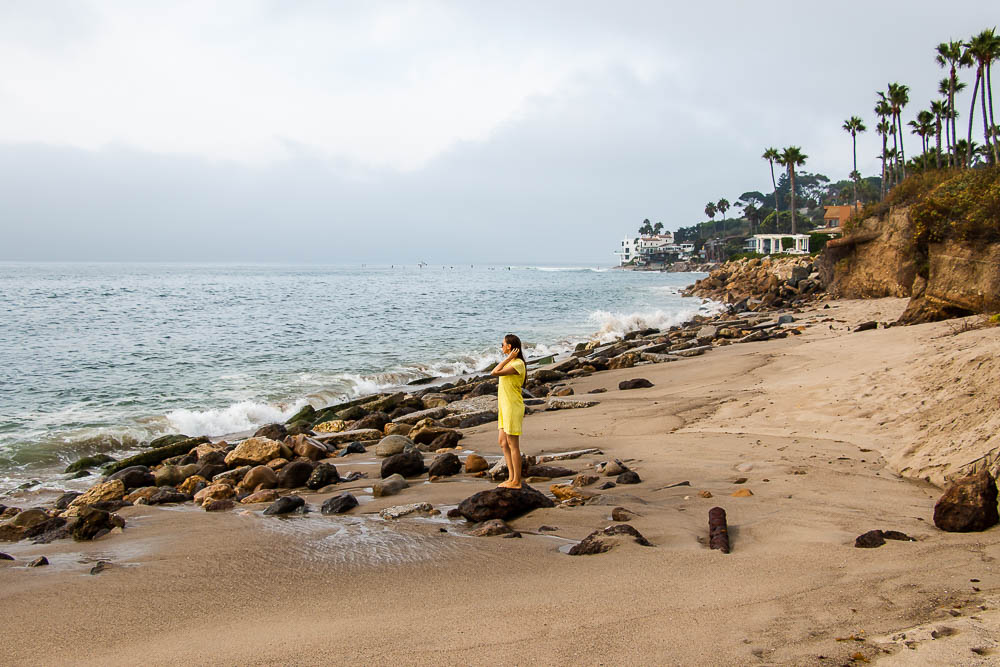 The City of Malibu is the epitome of the Southern California beach culture. The place is located approximately forty minutes away from Los Angeles. For many visitors of Southern California, however, it is another destination to see during their city breaks in LA.
Malibu is all about beaches, big, small, secluded, private, hidden. It is a place where summer activities never end, at least for the locals. While the beaches gather all kinds of the visitors in the warmer months, surfers and photographers frequent the area all year round. There are over a dozen of pristine beaches to choose from. However, if you have to be selective, be sure to explore arches and cliffs at El Matador and Leo Carrillo State Beaches.
Read More:
3. Santa Barbara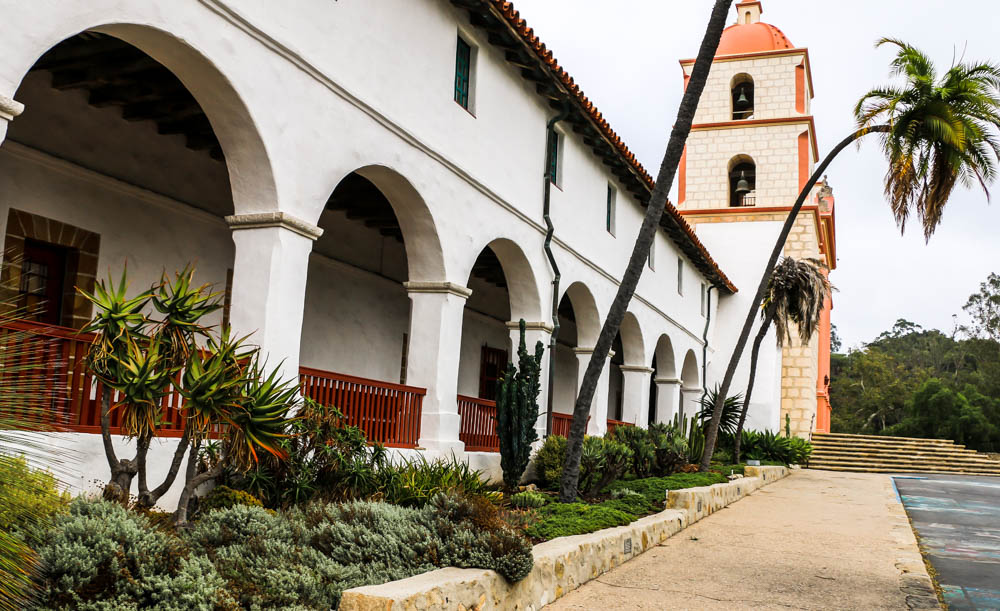 Tucked away from all the hustle and bustle of big cities in Southern California, Santa Barbara is a remarkable place for the relaxing city breaks. Favorable weather all year round, beach and upscale city cultures, and a myriad of spectacular day trips – the city is perfect in every way. Known as the American Riviera, Santa Barbara combines charm and elegance of a coastal city with liberating effect of the ocean.
Take a walk along Stearns Wharf to dive firsthand into exhilarating beach culture of the city. Old Mission Santa Barbara and the Santa Barbara Courthouse ensure that you learn intriguing history and explore magnificent architecture of the place before embarking on other popular city breaks in Southern California. For a short escape to nature within city limits, step into protected realm of the Santa Barbara Botanic Garden.
Read More:
4. Laguna Beach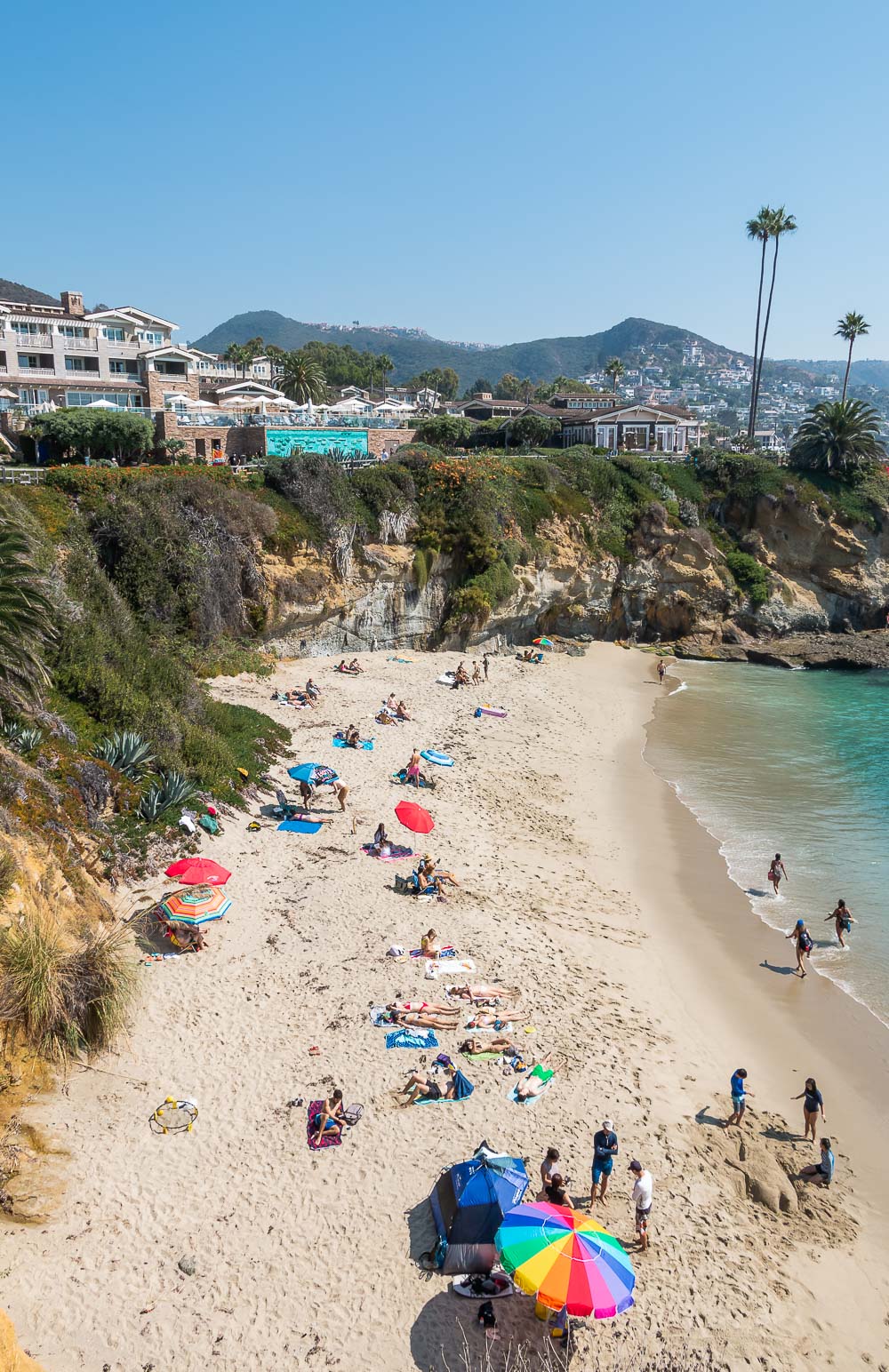 Laguna Beach is a crown jewel on the Southern California Coast and one of the irresistible city breaks less than two hours away from Los Angeles. The place is all you have ever dreamed of: scenic beaches, tidy streets with colorful homes and enormous murals, mild Mediterranean climate. You can't help but instantly fall in love with this city.
Even though Laguna Beach encompasses only seven miles of coastline, the amount of annual festivals outperforms this number. From Festival of Arts to Laguna Beach Music Festival and Laguna Dance Festival, the city celebrates Southern California's finest artists. The place will surely leave a lasting impression on you. You will remember Laguna Beach as one of your greatest city breaks in Southern California.
Read More:
5. Ventura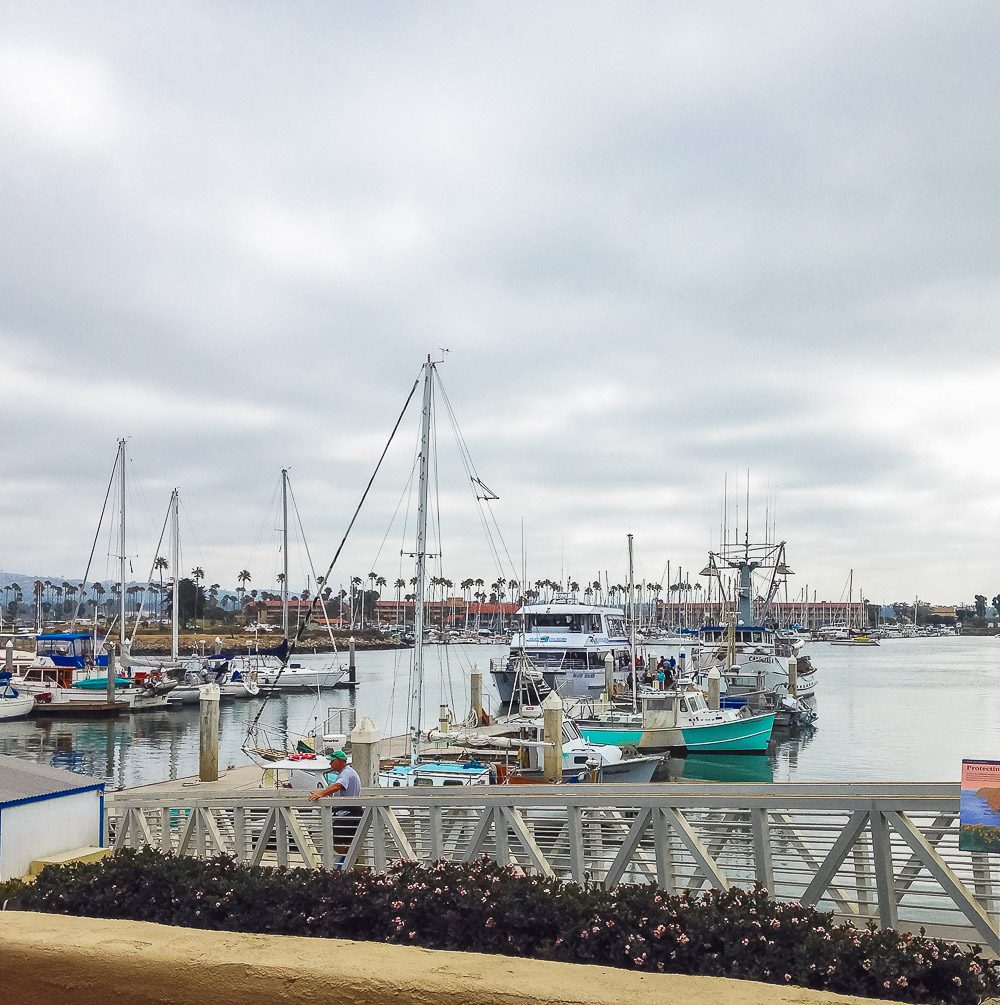 There is no bad time a year for the relaxing city breaks in Ventura, Southern California. The place is nestled between the Ventura River and the Santa Clara River. Such a desirable location ensures lush greenery in the city and its surrounding, which is unusual for many other places in the region.
Beaches with clean water is another reason to add Ventura to the list of the best city breaks in Southern California. Drop by San Buenaventura State Beach to indulge in some beach activities, hiking, and bicycling. Feeling hungry? Try fresh seafood in Ventura Harbor Village before going on a shopping spree in its ocean-inspired shops.
The significance of this Southern California's city goes beyond its limits. Interestingly enough, Ventura is one of a few gateways to Channel Islands National Park, the only park in California that can't be reached by car.
6. Palm Springs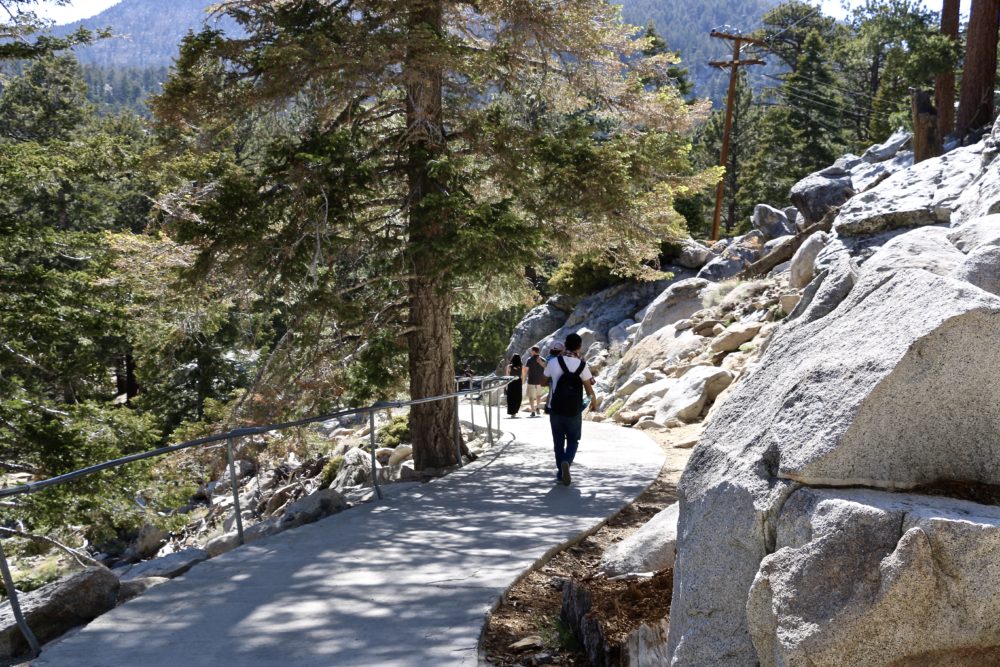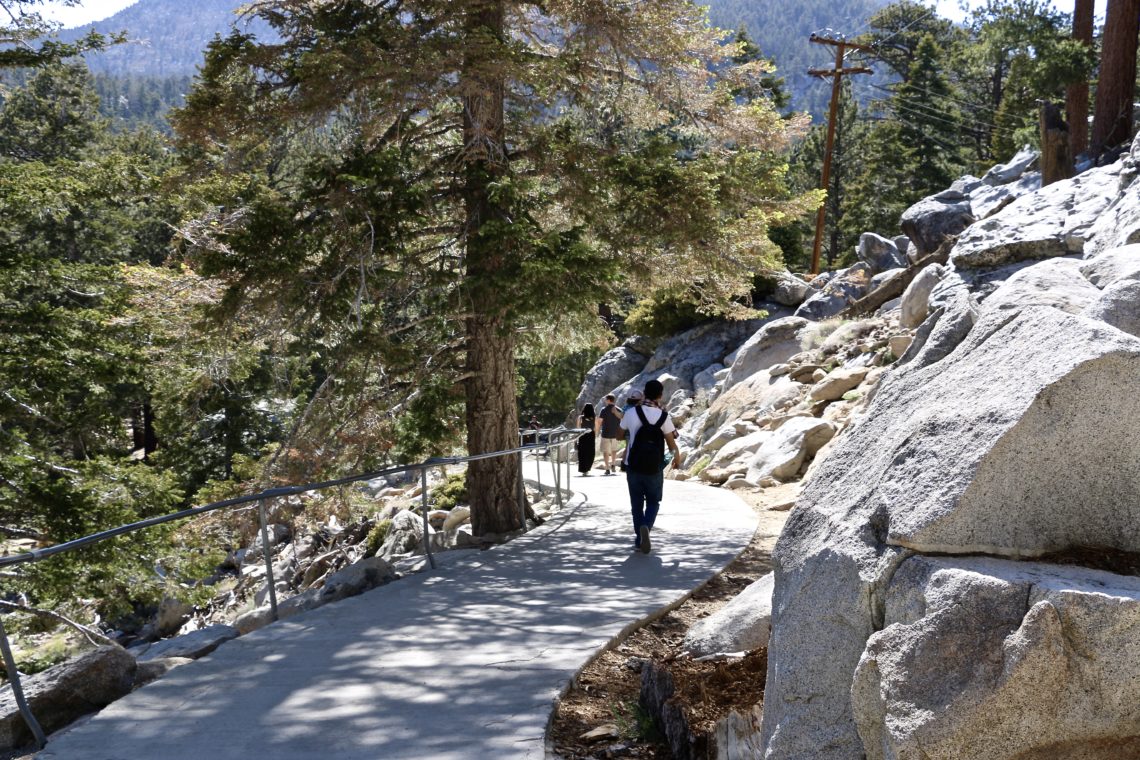 Palm Springs, a city of stylish hotels and pool parties, is one of the most alluring city breaks in Southern California for fun-loving travelers. The famous pool parties, however, are not an exuberant, but rather a necessary activity. Set in the Sonoran Desert, Palm Springs endures scorching heat almost all year round. Thus, numerous indoor attractions such as galleries, museums, shops, and spas come in handy here.
Shopping district along Palm Canyon Drive also offers a pleasant escape from Palm Springs's heat. The place is famous for its vintage boutiques, interior design shops, and ample restaurants.
Nature lovers has no other choice than to seek refuge in Mount San Jacinto State Park. Set up high in the mountains, the forest allows for day hiking, biking, or leisurely walks in nature. The easiest way to reach the park is via the Palm Springs Aerial Tramway.
In winter and spring, the temperature lingers in the 70s and 80s. It is a perfect time to enjoy the surroundings of Palm Springs, including the famous Coachella Valley, one of the most popular city break destinations in Southern California.
Read More:
7. San Diego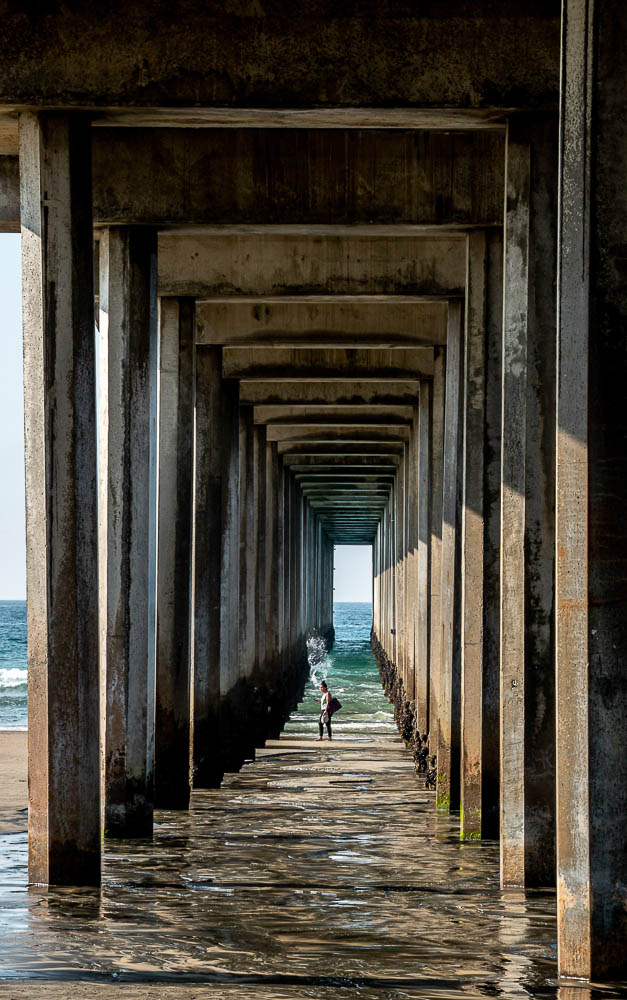 Unlike Palm Springs, San Diego enjoys pleasant coastal weather all year round. It is one of the most incredible city breaks in Southern California to hit the beach at any season.
Besides enjoyable weather conditions, San Diego boasts a myriad of incredible destinations. From La Jolla Cove to Seaport Village and stunning Balboa Park, the city showcases the best of Southern California. Even seals and sea lions find San Diego irresistible. The adorable mammals are especially fond of Children's Pool, where they like to soak up the sun in groups.
Read More:
8. Solvang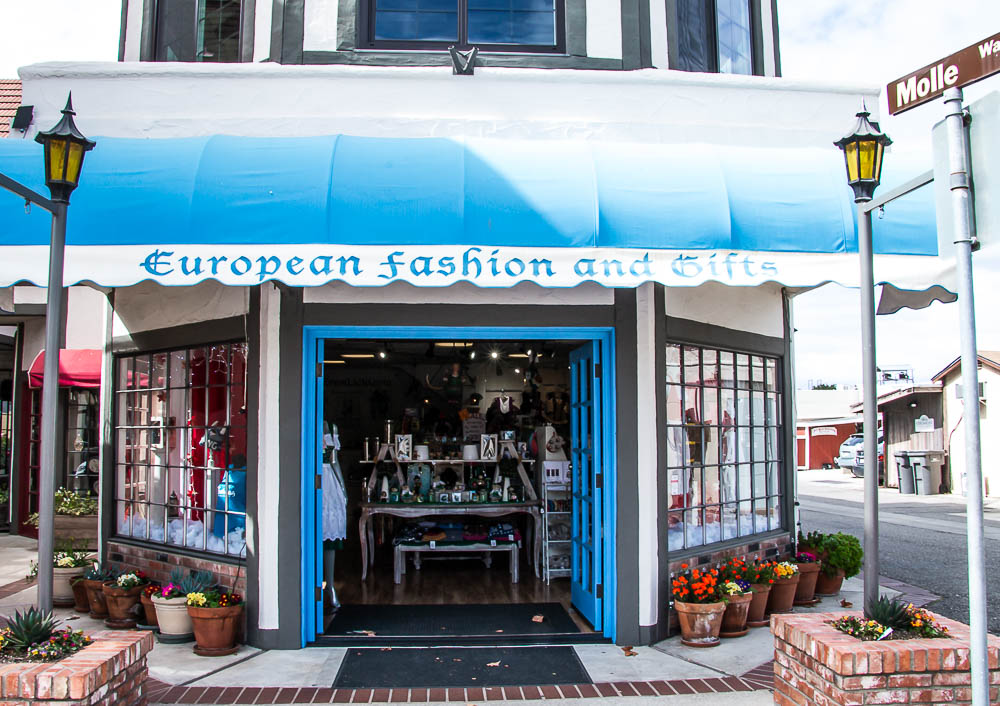 Some city breaks in Southern California bring you close to, well, Europe. Founded in the early 1900s, Solvang is known for its devotion to Danish culture, traditional Scandinavian farm-style architecture, and windmills. It is of little surprise that the city is regarded as the Danish Capital of America.
Tiny piece of Europe in Southern California works as an incredible city break any time of the year. September, however, rewards the visitors with Danish Heritage Festival filled with parades, Danish folk dances, and musicians' performances.
Read More:
9. Newport Beach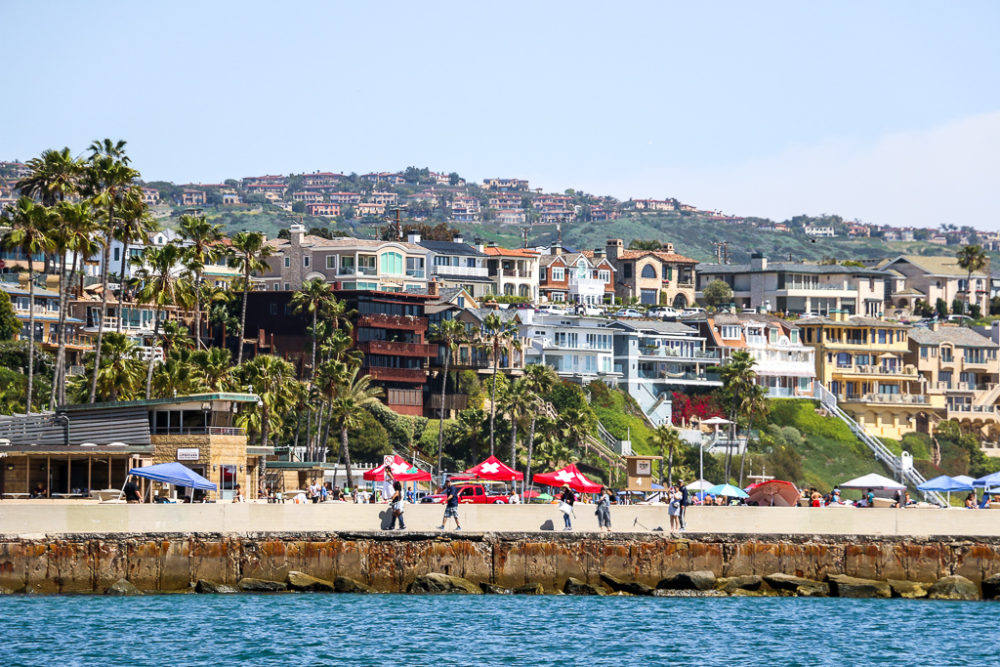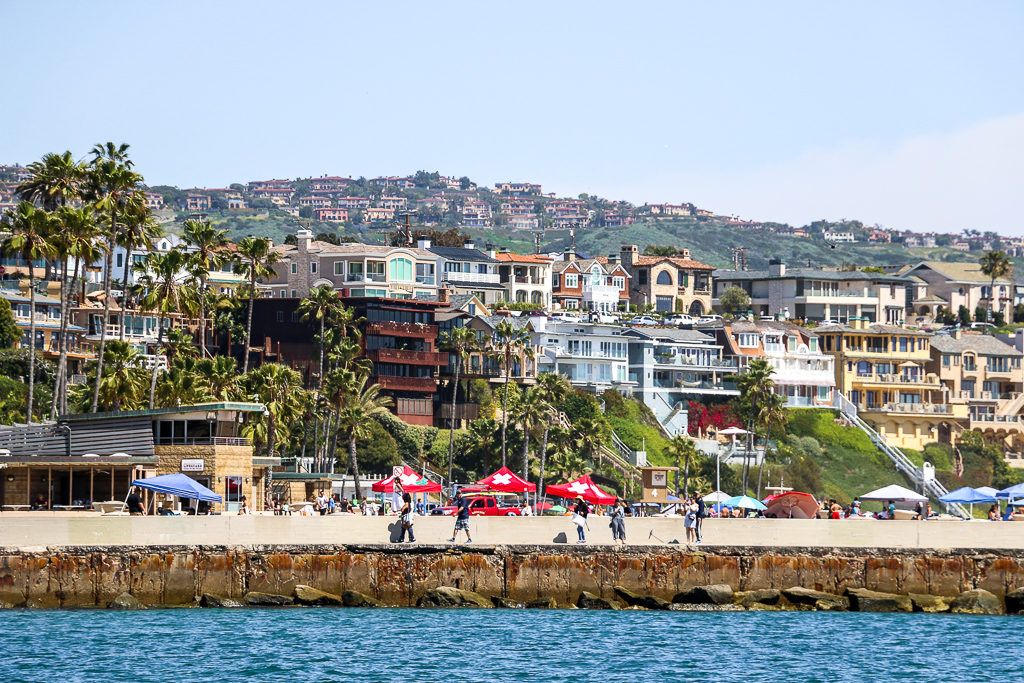 The majority of the city breaks in Southern California have some common traits. These are certainly the sandy beaches, good surfing, ocean views, and large harbors. In fact, the latter is what draws tourists to the coastal city of Newport Beach. Newport Harbor is the largest recreational harbor on the West Coast. It caters for all kinds of the visitors, offering such activities as boat rides, paddleboarding, and wildlife watching.
Balboa Peninsula with its two piers, Newport Beach Pier and Balboa Pier, serves best for leisurely strolls during sunset. Looking for the city breaks in Southern California when traveling with kids? You can undoubtably count on the Balboa Fun Zone, an old-school amusement park with a Ferris wheel.
Read More:
10. Ojai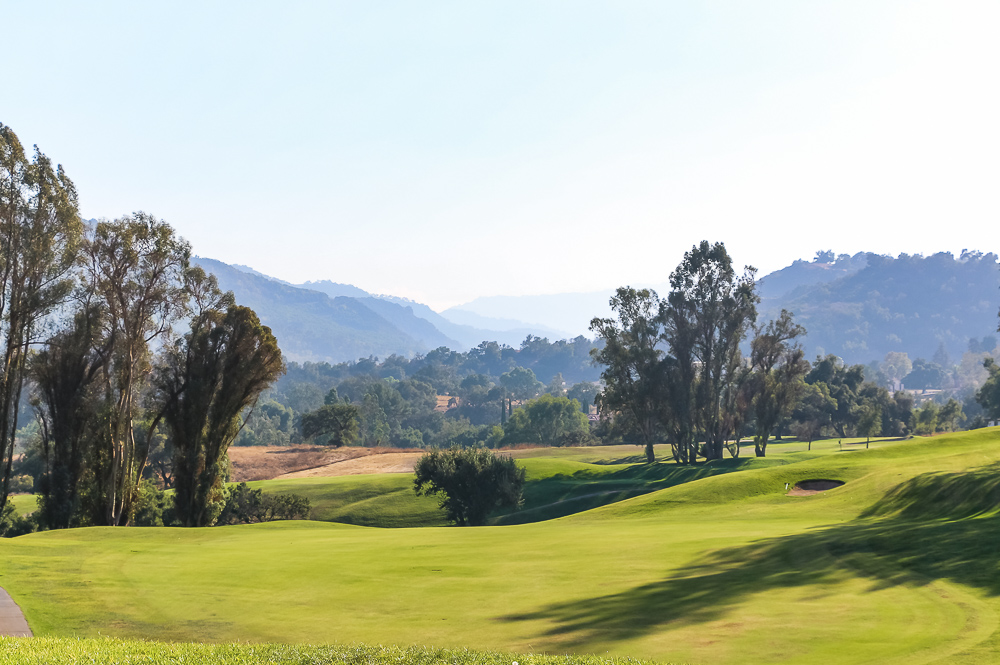 To escape the hustle and bustle of the touristic places in Southern California, there is no better destination for the relaxing city breaks than Ojai. Nestled in the Ojai Valley surrounded by the Topatopa Mountains, the place has a rustic feel. There are no big supermarket chains or popular shops here. On the contrary, the city focuses on supporting local businesses.
Thus, during your city breaks in this part of Southern California, you can rest assure that you will eat the freshest organic food from Ojai Certified Farmer's Market. Apart from that, the city is famous as a hub of meditation, relaxation, spas, and the finest vineyards.
Read More:
11. Santa Monica and Venice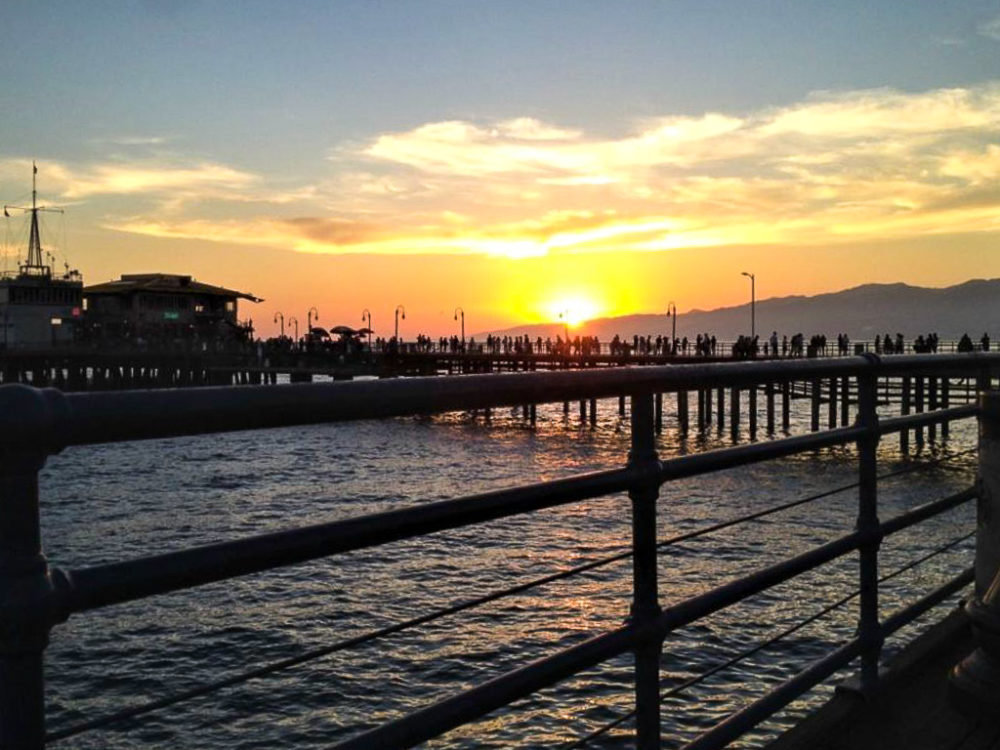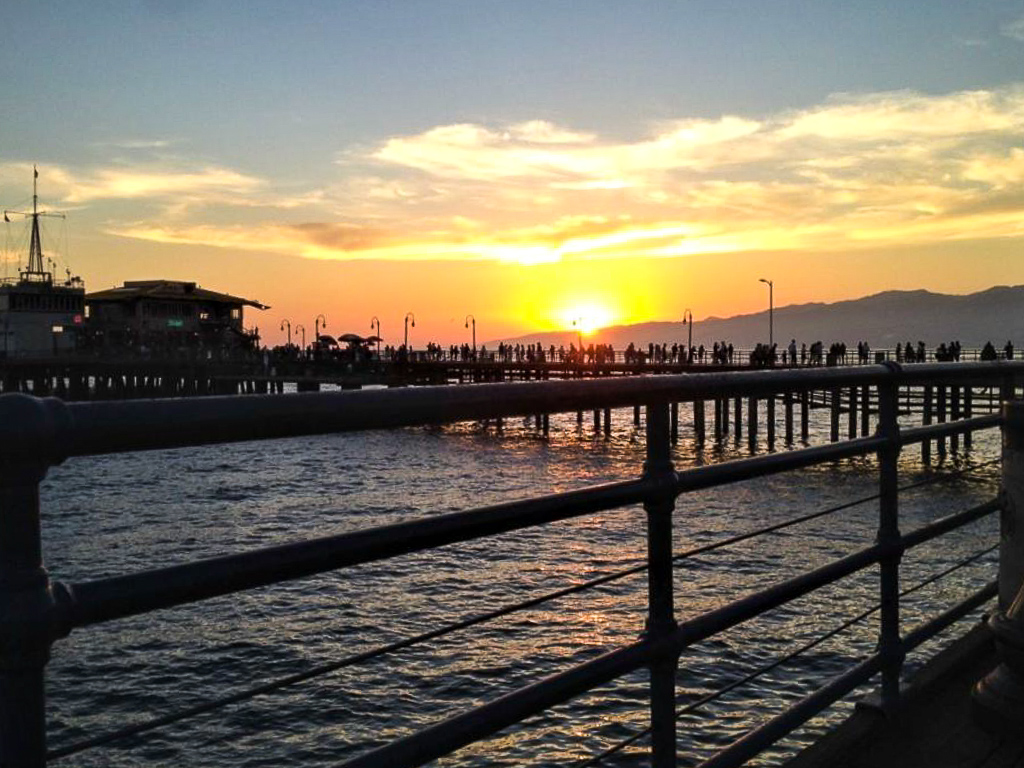 The closest neighbors of Los Angeles, Santa Monica and Venice, share similar beach culture that you can see during the other city breaks in Southern California.
Many visitors and locals, however, regard both cities as the coolest and most vibrant neighborhoods of LA. And it is easy to see why. Santa Monica and Venice boasts sandy beaches, long piers, and oceanside parks with paved jogging and cycling paths just a short drive from the capital of Hollywood.
Great restaurants, shopping and street performances on the Third Street Promenade forever make Santa Monica one of the most enticing city breaks in Southern California.
Venice adds extravagance and some hipster vibes to your city escape. From the beautiful Venice Canals to every bodybuilder's dream destination, Venice Beach, the city is unlike any other. But the best place to capture the spirit of Venice is certainly the Venice Beach Boardwalk. Lined with small oceanside restaurants, it represents the bohemian lifestyle of the city at its best.
Read More:
12. Anaheim
Anaheim is one of the dreamiest city breaks is Southern California where even adults feel a little bit like kids. Home to the Disneyland Resort, the city brings the favorite fairy tale characters to life. It is the only place in Southern California where you can sip some tea with Minnie after spinning yourself at Mad Tea Party Teacups. "The happiest place on Earth" becomes especially joyful during daily parades, featuring the classic and new Disney characters.