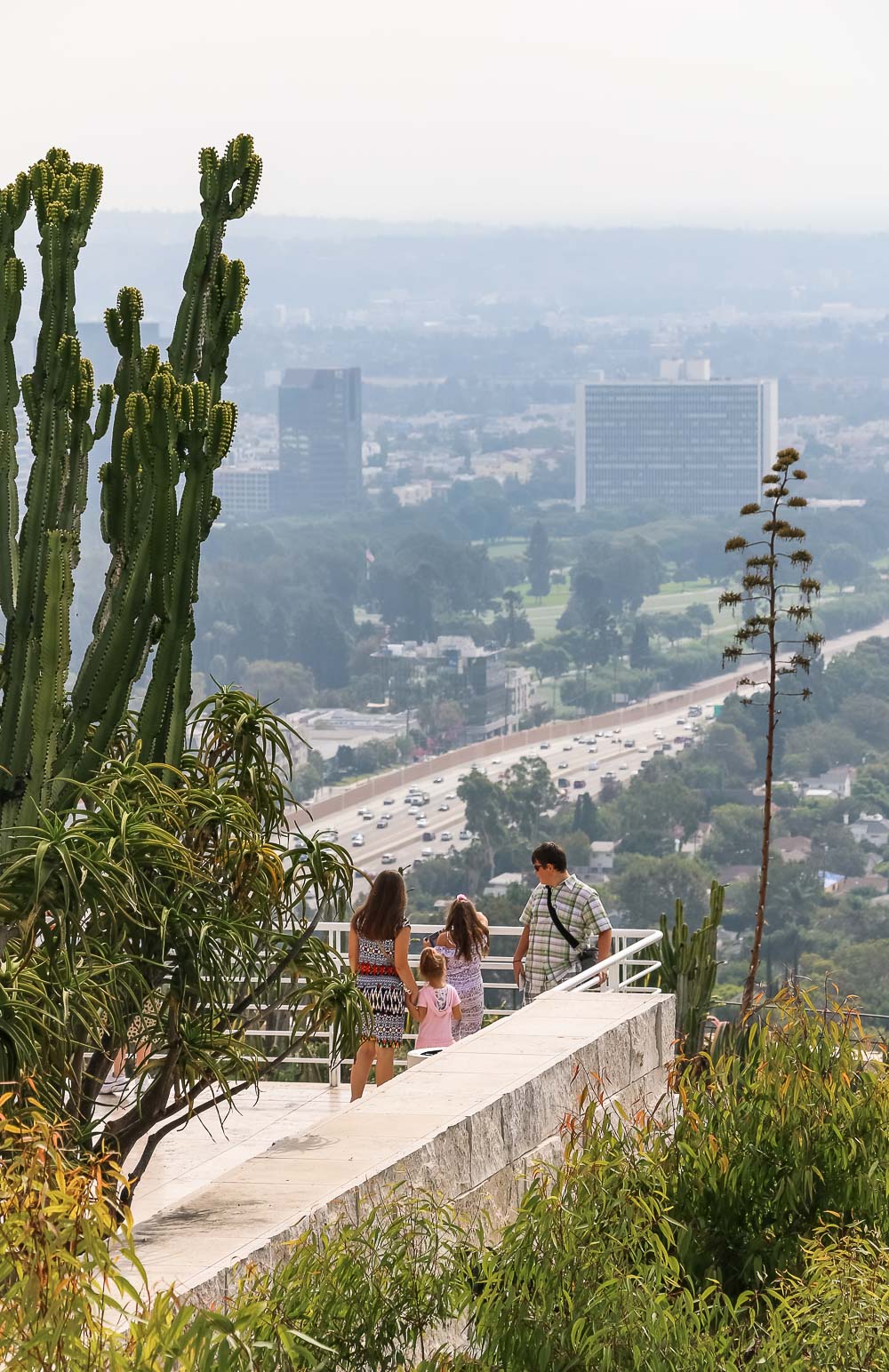 Santa Barbara or the American Riviera is an incredible place to enjoy diverse California culture and explore the coast during multiply day trips from the city.
14 Incredible Day Trips from Santa Barbara
Santa Barbara, a classic American city in Coastal California, is a gem tucked away from all the hustle and bustle of big cities. Conveniently located between Los Angeles and San Francisco, it enjoys the best of the state. From perfect coastal weather all year round to beach and upscale city culture and incredible day trips from Santa Barbara, the place is unmatched.
Sure enough, the city's vibrant lifestyle and envious location didn't get unnoticed, earning it the nickname of the American Riviera. But unlike its French namesake, Santa Barbara lacks direct access to neighboring countries. The diverse terrain of California, however, compensate for this shortcoming in full. Towering mountains nearby and rugged wilderness of the coast spoil locals and visitors alike, allowing for the most incredible day trips from Santa Barbara.
The natural wealth of California is often just one hour down the road. Drive less, enjoy more. Santa Barbara certainly knows how to add spice to its already irresistible day trips.
THE BEST DAY TRIPS FROM SANTA BARBARA:
Solvang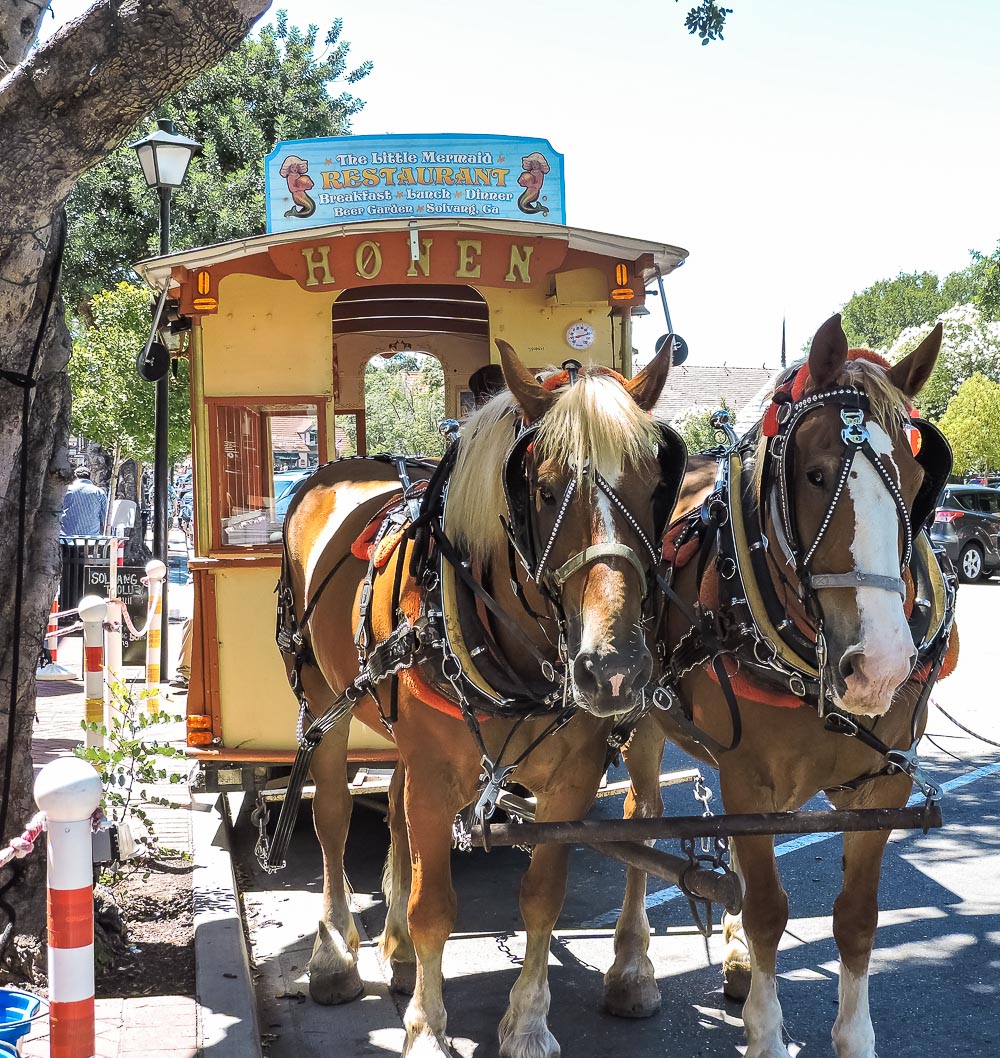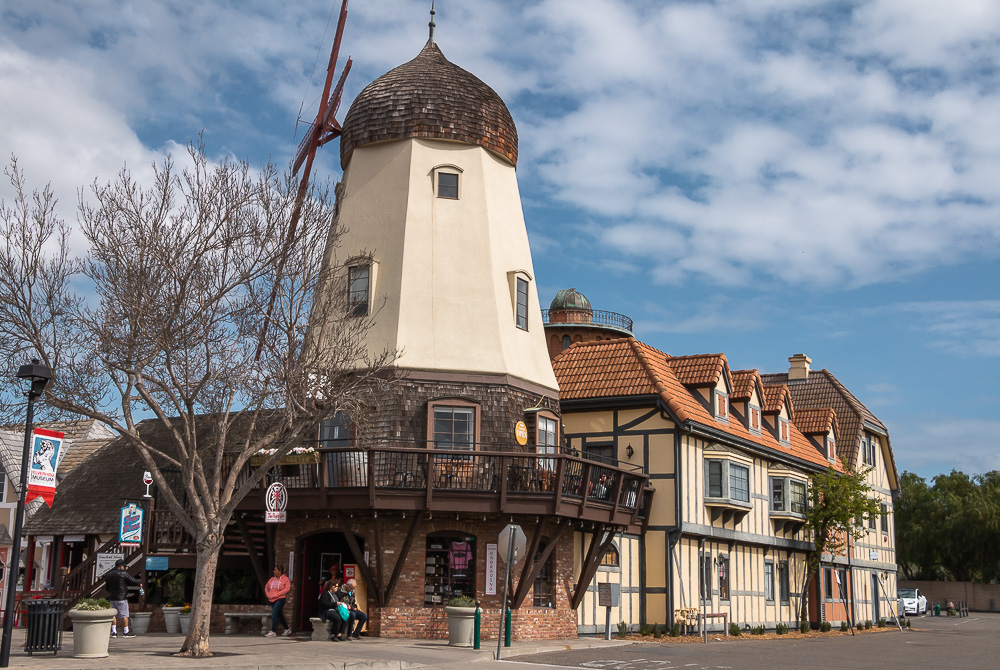 42 minutes from Santa Barbara
While Santa Barbara let your taste a piece of France on the coast of California, a few day trips to Solvang enable you to experience Danish culture at its best. Located less than an hour away, this tiny city is an astounding embodiment of Scandinavian culture, architecture, and traditions.
Solvang was founded by Danish immigrants in the early 1900s. Pursuing better life, the Europeans landed on the American mainland, but never let their beloved Denmark escape their hearts and minds. Their full-hearted devotion to the homeland led to establishment of a city with Scandinavian-style buildings, authentic bakeries, and shops selling European traditional costumes and textile.
Some of Solvang's businesses such as Danish Mill Bakery and Solvang Shoe Store were established in the middle of the 20th century. Keeping up with the rich traditions of the European continent, they enhance your day trips from Santa Barbara with authentic Danish sweets and traditional Dutch clogs.
Adherence to the Europeans roots in Solvang goes beyond shopping and dining. As a proud offspring, the city remembers people who shaped Scandinavian culture and literature. Not one, but a few places in Solvang pay tribute to Hans Christian Andersen, a Danish author best remembered for his fairy tales. Surely enough, none of the day trips from Santa Barbara to this charming city can be complete without stopping by the Hans Christian Andersen Museum and Hans Christian Anderson Park.
Read More:
Santa Ynez Valley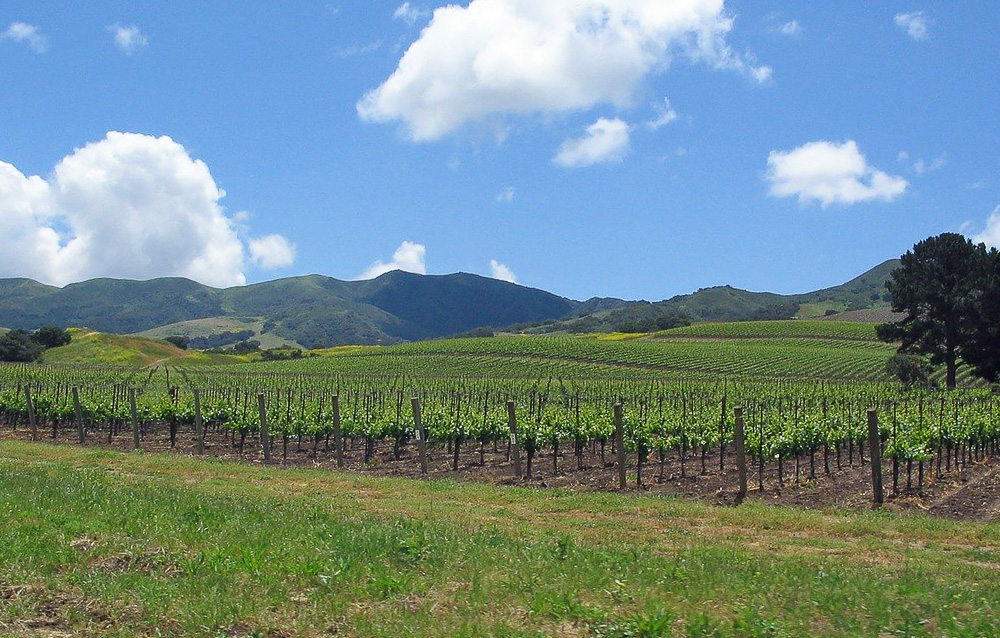 45 minutes from Santa Barbara
Home of Solvang, the Sant Ynez Valley offers pleasant weather and breathtaking views to enjoy during the occasional day trips from Santa Barbara. Nestled between two mountain ranges, the area creates perfect conditions for growing grapes and producing popular California wine.
No wonder, the Santa Ynez Valley is considered Santa Barbara Wine Country, where you can spend your trips sampling different wines all day long. To the visitors' surprise, the valley presents itself as a zealous supporter of all kinds of local business. Sure enough, mostly family-owned wineries prevail here with Bridlewood Estate Winery and Barbieri Winery attracting the most attention.
But the Santa Ynez Valley also caters for its non-drinking visitors. The area envelops six distinct towns: Ballard, Buellton, Los Alamos, Los Olivos, Santa Ynez, and Solvang. Each of these places promises the unforgettable day trips from Santa Barbara. While the towns differ in their vibes and culture, there are a few things that unites them: wealth of exciting experiences, local eats, and, of course, wine tasting. With such agendas, your day trips from Santa Barbara will certainly be unforgettable.
Santa Maria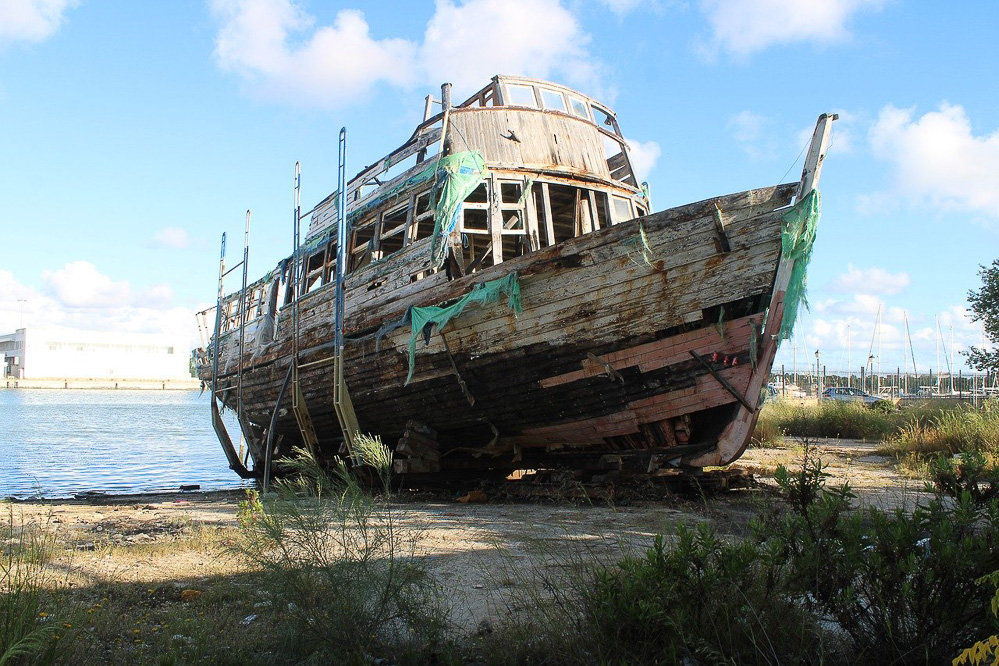 1 hour 10 minutes from Santa Barbara
Two things inspire the locals and visitors of Santa Barbara to embark on the day trips to Santa Maria. For most people, Santa Maria Valley wineries is the first thing that comes to mind when planning this excursion. Country roads, rolling hills, and endless rows of vines provide ample reasons to see the city in person.
The Foxen Canyon Wine Trail intensifies this experience by offering a chance to explore a thirty-mile road. Dotted with some of the most accomplished winemakers, the route runs from Los Olivos to Santa Maria.
Additionally, FOXEN Winery & Vineyard and Kenneth Volk Vineyards allow to find new fields and sample on some local wines and delicacies during the epic day trips away form the beach culture of Santa Barbara. In the end, nothing can beat that feeling of freedom you get when wandering between the vines.
Santa Maria-style barbecue is the second thing that makes you ache for a few day trips from Santa Barbara. The dish centers around beef tri-tip grilled over coals of native coast live oak. Santa Maria-style barbecue, enhanced with distinct local flavors, is a signature dish of many regional restaurants.
Channel Islands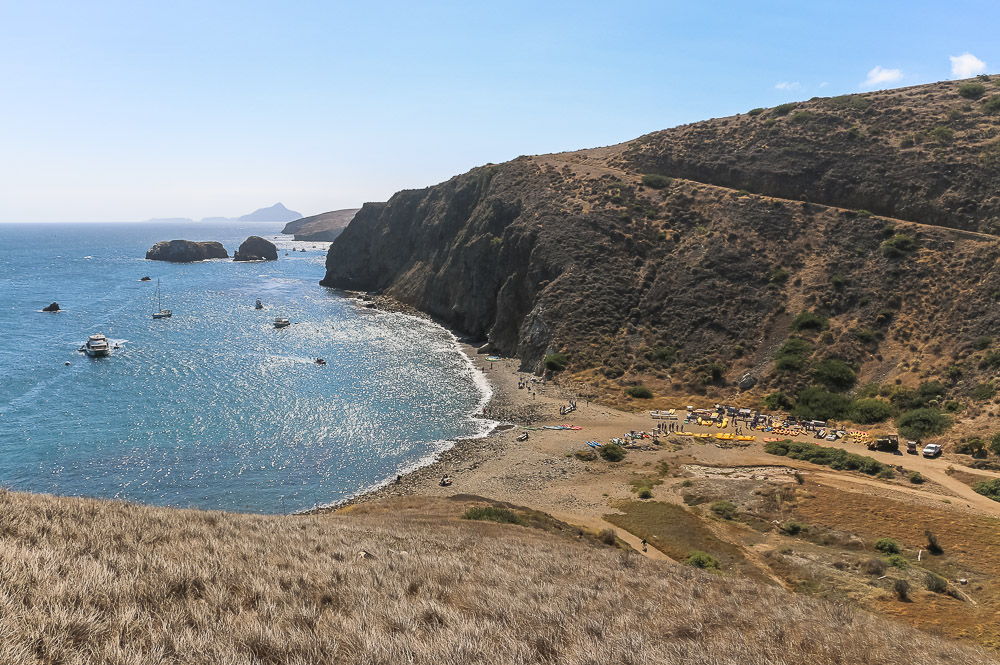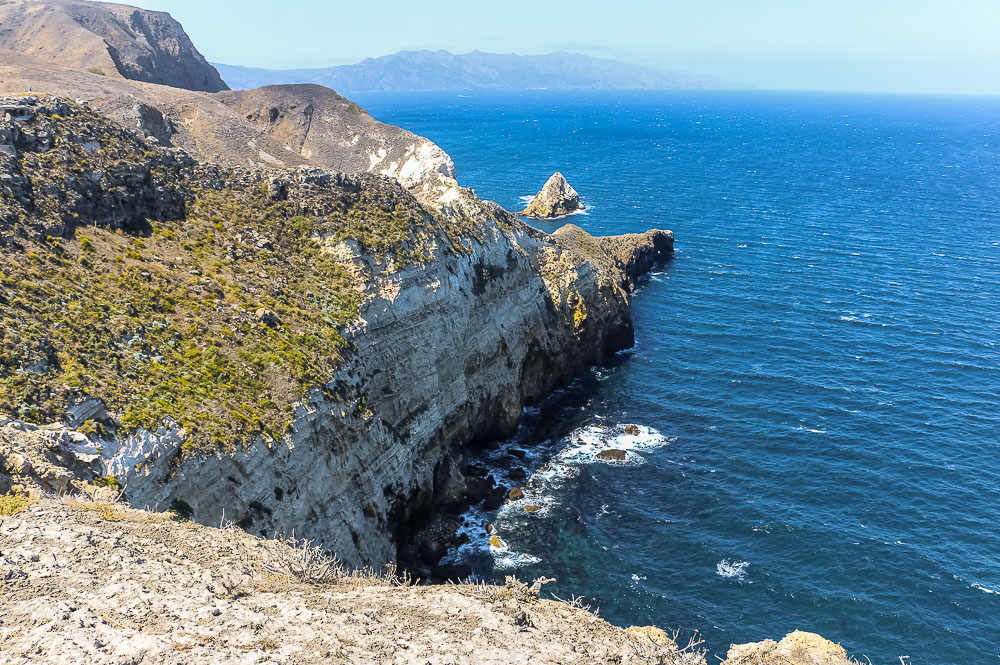 The Channel Islands are an eight-island archipelago located off the coast of Santa Barbara. Five of these island form Channel Islands National Park with its distinguished flora and fauna. Uninhabited at the time, the islands provided a flourishing environment to indigenous people, primarily Chumash, from 8,000 – 13,000 years ago.
But even today the Channel Islands boasts over 2,000 plant and animal species, including whales, dolphins, and elephant seals. At the right season, you can also see blue whales, the largest animals in the world, swimming near the islands. 150 of all the plant and animal species live and grow only in this distinct territory, earning the islands their nickname of North America's Galapagos. This alone can be the biggest reason to visit the area on a few unforgettable day trips from Santa Barbara.
Furthermore, rugged terrain of the Channel Islands makes them a perfect destination for hikers and adventurous travelers. Accessible only from the water hidden caves of Anacapa and Santa Cruz entice kayakers and snorkellers. Overnight camping let you extend your day trips from Santa Barbara until mornings. Prior reservation, however, is required.
While the Channel Islands look like the most incredible one-day excursions right off the coast of Santa Barbara, you need to plan your trips in advance. The islands can only be accessed by boats, including park concessionaire boats (Island Packers), or planes (Channel Islands Aviation).
Read More:
Malibu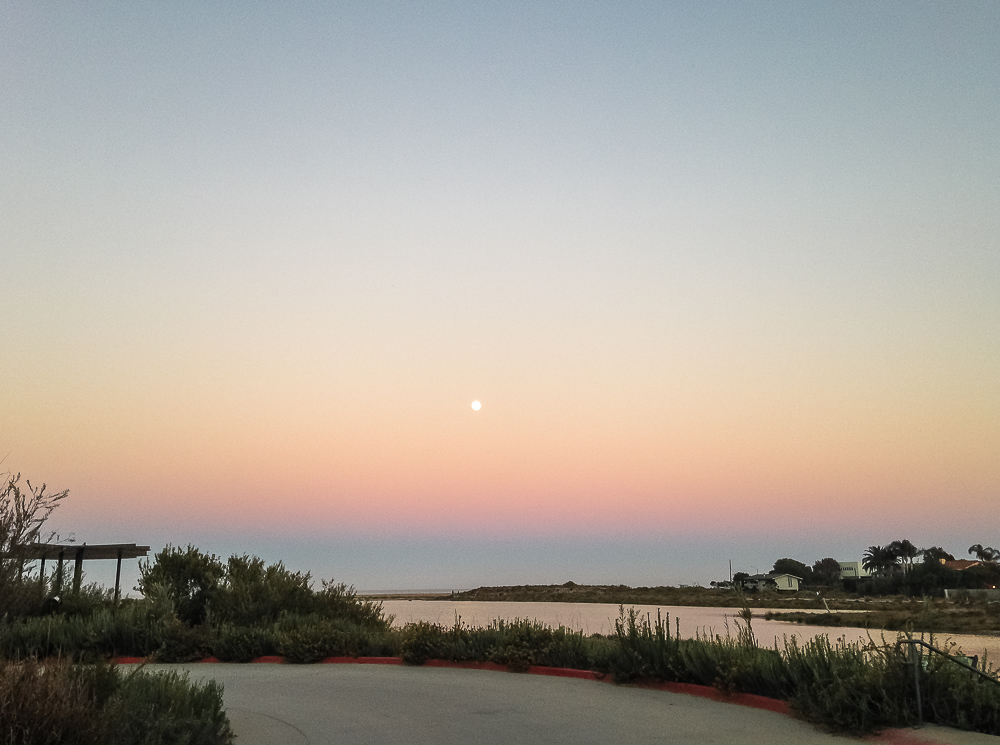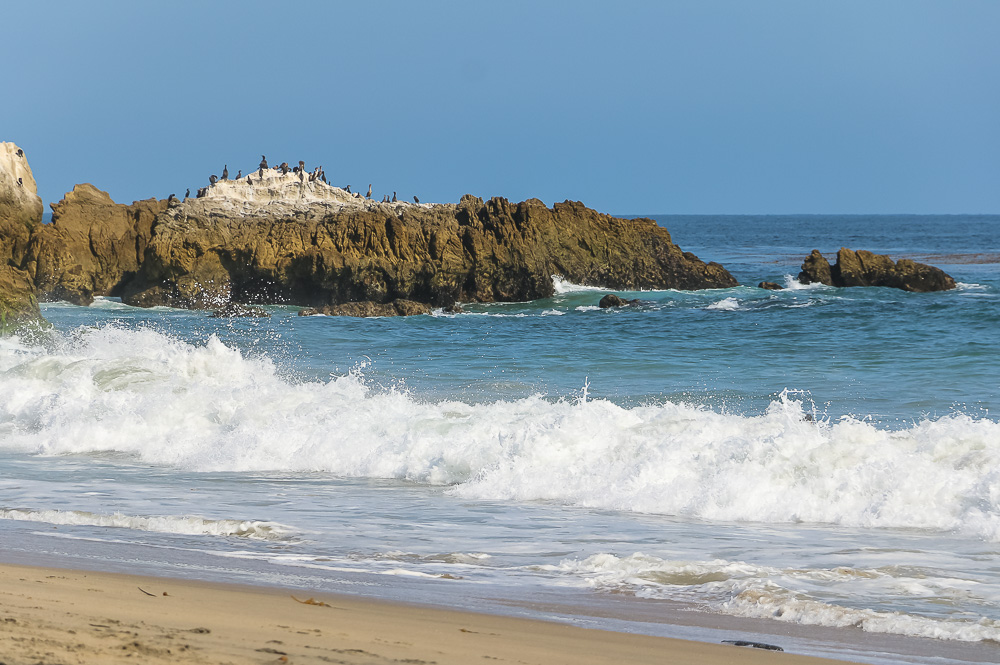 1 hour 10 minutes from Santa Barbara
From splendid beaches to even more gorgeous beaches. This is how you would describe your day trips from Santa Barbara to Malibu. Located a little bit over an hour down the road, this popular destination on the California Coast invites you to join a crew of the most experienced beach dwellers.
The area entices with over a dozen of popular summer destinations. Home of some of the riches and most famous, the iconic Southern California city is also a favorite with surfers and photographer. The latter are especially fond of El Matador and Leo Carrillo State Beaches. 
Read More:
Los Angeles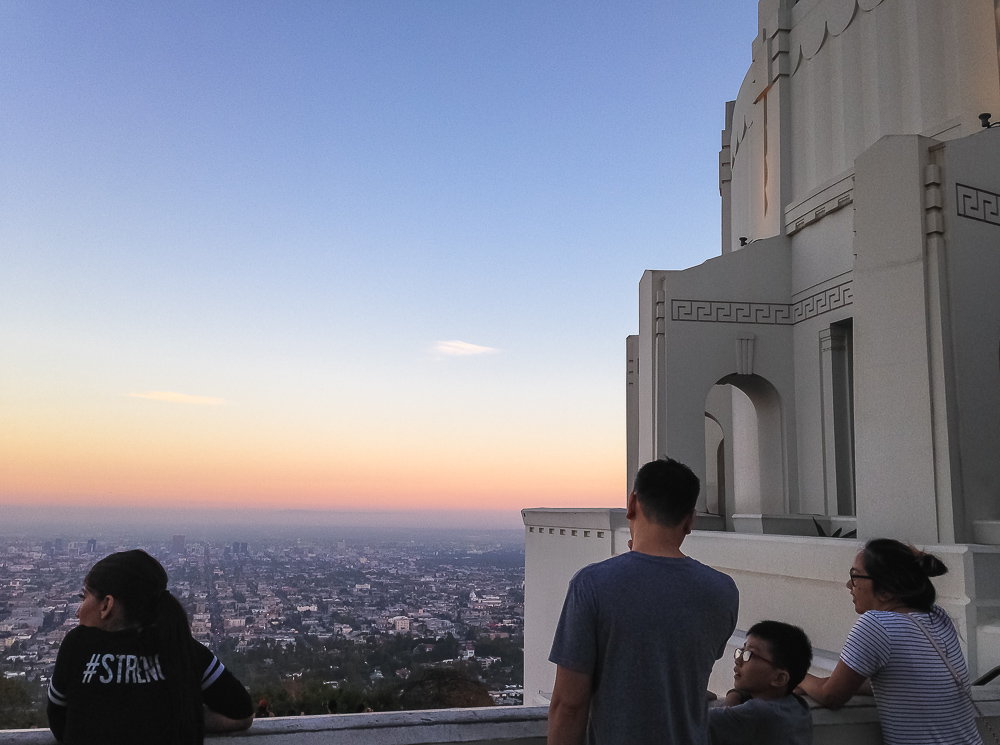 1 hour 30 minutes from Santa Barbara
Los Angeles, the capital of Hollywood, is among the most popular day trips from Santa Barbara. The city is diverse, and so are the things to do here. From iconic Hollywood to bohemian Venice and dreamy Santa Monica, Los Angeles encompasses various cultures and activities.
World-famous Rodeo Drive in Beverly Hills seduces with glamorous boutiques and shops, known for designer label and haute couture fashion. Silver Lake, an Eastside neighborhood, also strives to put your money in the right places. But unlike Beverly Hills, it enhances your day trips from Santa Barbara with some hipster vibes, vegan restaurants, and trendy bars.
For those who long for history and art, Los Angeles presents its superior museums and galleries. The Getty Center, perched on the top of the hill overlooking the city, is arguably the most popular museum in LA. The place intrigues with astonishing art collections, beautiful architecture, and spectacular outdoor gardens.
Seeing the Hollywood Sign up-close is also one of the main reasons to escape Santa Barbara for a couple of day trips. There are a few places that let you do it without shedding sweat. In most parts, however, you will need to hike.
Ventura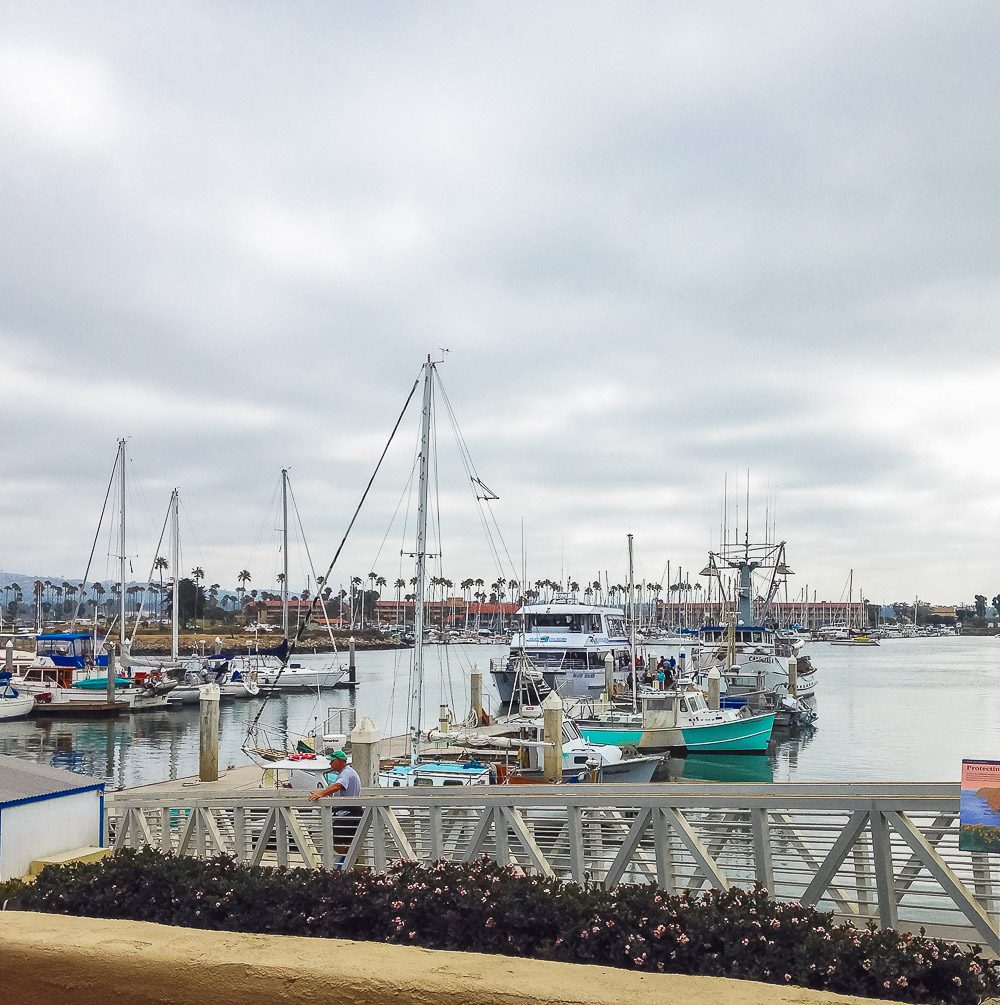 30 minutes from Santa Barbara
You don't even need a full day to organize some unforgettable trips to Ventura from Santa Barbara. With only half an hour spent on the road, there is more time left for gorgeous beaches, gardens, and galleries. Due to its favorable location between the Ventura River and the Santa Clara River, the place impresses with lush greenery and stunning surroundings.
Even the Channel Islands seem to gravitate towards Ventura. Although this fact is hard to prove, the majority of the boats to the nearby islands departure from this city.
Ventura and Santa Barbara share similar beach culture, filled with the day trips to the ocean, surfing sessions, and kayaking. Ventura Harbor Village enhances these experiences with fresh seafood and small ocean-inspired shops. Apart from the regular beach activities, San Buenaventura State Beach encourages hiking and riding a bike while taking in the views of the coastline.
Lake Casitas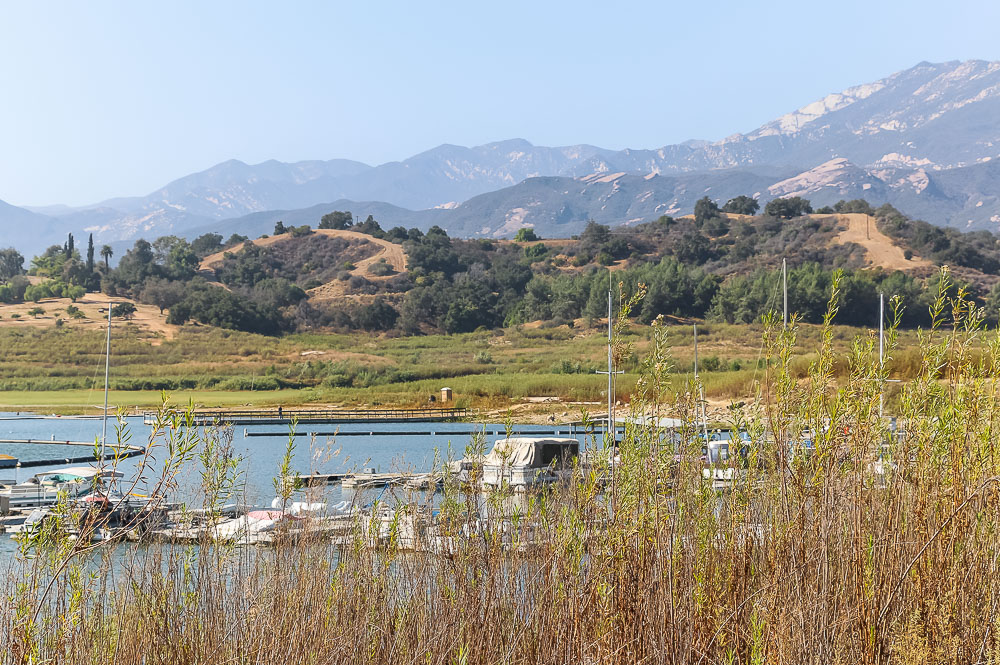 55 minutes from Santa Barbara
Set in the foothills of Los Padres National Forest, Lake Casitas offers a slightly different environment for the casual day trips from Santa Barbara. As an essential drinking water supply, the place prohibits swimming or any body contact with the water. Nevertheless, lush greenery and rugged hills nearby provide great opportunities for hiking and camping. There are over 400 campsites allowing to spend not only a day, but also a night by the lake a short drive away from Santa Barbara.
The water activities such as kayaking, boating, and canoeing are also allowed. Remember though, no direct contact with the water. Interestingly enough, this precious gem on the outskirts of Santa Barbara County boasts a far entertaining history than just a beautiful destination for the day trips from the nearby cities. During the 1984 Summer Olympics in Los Angeles, Lake Casitas hosted the rowing and canoeing competitions.
Read More:
Ojai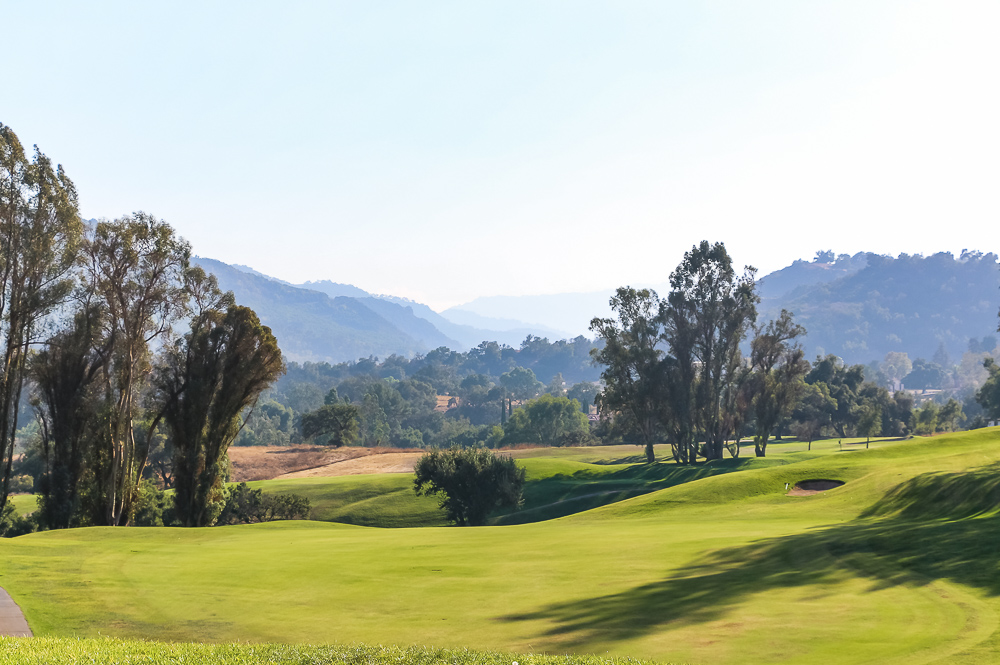 50 minutes from Santa Barbara
Ojai, a small city in Ventura County, doesn't look at first as the best fit for the unforgettable day trips from Santa Barbara. Nestled in the Ojai Valley surrounded by the Topatopa Mountains, it has a rustic feel about it. The lush greenery further succeeds at hiding Ojai from unaware travelers.
For those who intentionally plan their day trips to this place from picture-perfect Santa Barbara, the city unfolds its unique art galleries and ample New Age shops. You can find works of Beatrice Wood and occasional exhibits showcasing new artists in Beatrice Wood Center for the Arts. The Ojai Valley Museum teaches the locals and visitors about history, culture, and art of the Ojai Valley
The frequent visitors from Santa Barbara regard Ojai as a hub of meditation, relaxation, and spas. You also won't find any big chain stores here. They are banned. Instead, Ojai supports local small businesses, Ojai Certified Farmers' Market, and endless yoga studios, spas, and wellness retreats.
Last but not least, Ojai Olive Oil brings new flavors to any day trips from Santa Barbara. One of the biggest olive oil orchards in California, the place is famous for different varieties of award-winning extra-virgin oil. The company's products can be purchased right from the shop or at farmers' market. Olive oil tasing and guided tours of the olive groves further inspire you to leave Santa Barbara for a couple of the incredible day trips to Ojai.
Read More:
Cachuma Lake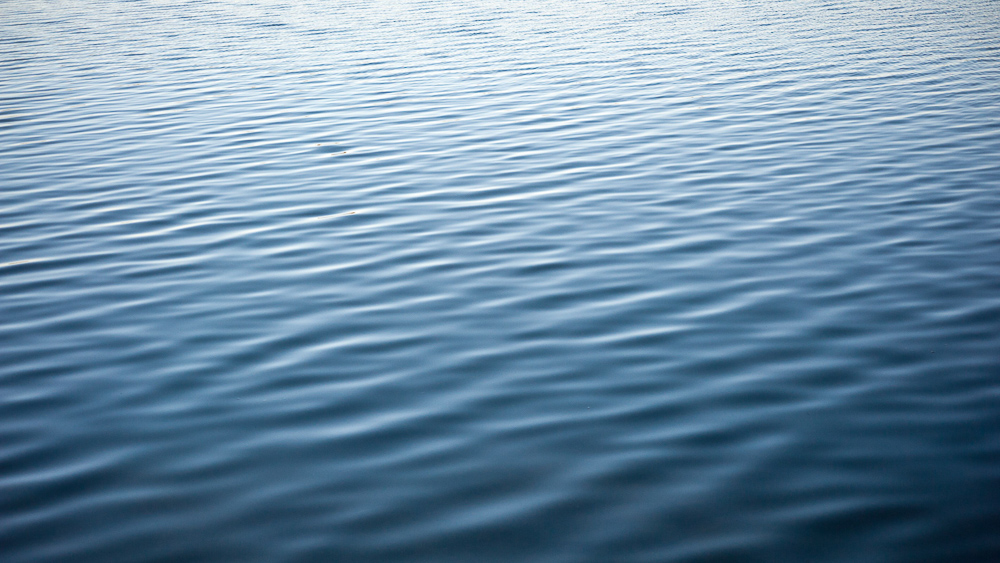 30 minutes from Santa Barbara
Similar to Lake Casitas, Cachuma Lake has one condition you must comply with during your day trips from Santa Barbara. Swimming or any contact with the water are prohibited. Apart from that, it is a perfect destination for a weekend getaway from Santa Barbara. Cachuma Lake is especially popular among hikers, campers, and birdwatchers.
Unlike some other places, suitable for the short day trips from Santa Barbara, the area has tents and RV sites, yurts and cabins. Scattered throughout the park, the latter claim the most stunning locations and scenic views. The visitors usually opt for the yours and cabins in attempt to experience glamping side of Cachuma Lake.
The tent and RV sites also come with some conveniences that look like luxurious attributes of the camping by the lake. Fire pits, picnic tables, restrooms, and hot showers let you experience the area without any sacrifices.
While Cachuma Lake is a domestic water supply with no body contact regulation, there are no restrictions for boating. A boating permit, however, must be displayed. The visitor can also use kayaks and canoes that must go through an inspection and a proper cleaning first.
Pismo Beach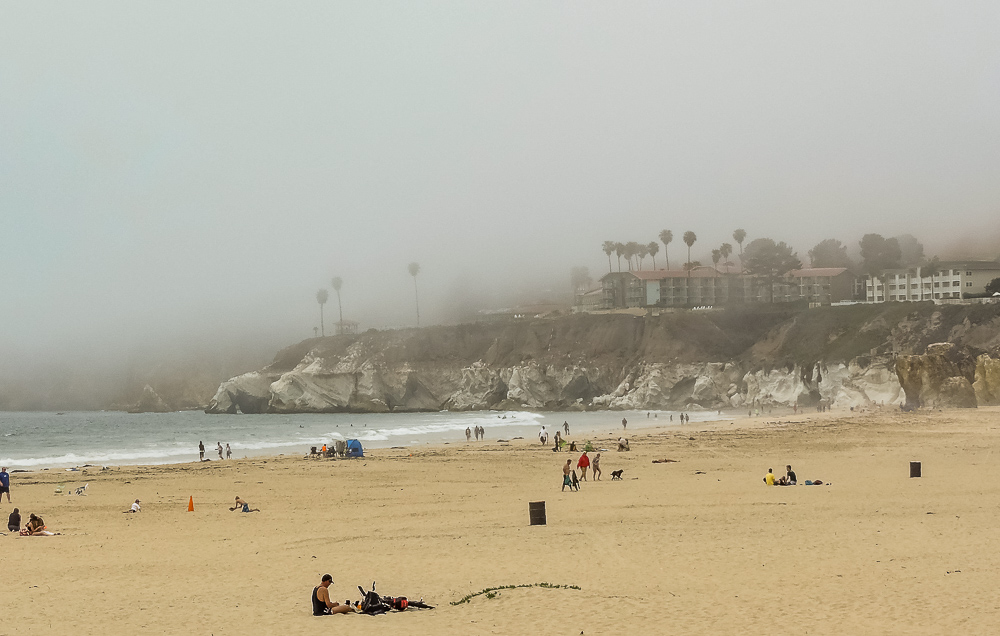 1 hour 25 minutes from Santa Barbara
Pismo Beach is a little coastal city that allows for the relaxing day trips from Santa Barbara with a homey twist. Whether you are after the fun beach activities or leisurely stroll on the beach, the place is all you have ever dreamed of. Located in Central California, Pismo Beach boasts enjoyable weather all year round. Winters usually have cooler temperatures and fewer visitors.
Pismo Beach Pier and Pismo State Beach are the most popular places in town. They gather both the locals and tourists who can't get enough of surfing, swimming, kayaking, fishing, and long walks by the ocean. Dinosaur Caves Park, home of the famous concrete dinosaur that you can see from the highway, allures with its history and many sea caves.
From November through February, the residents and visitors of Santa Barbara arrange the epic day trips to Pismo Beach to see Monarch Butterflies flocks. Seeking refuge from cold northern winters, the vibrant insects cluster in Eucalyptus trees at the Pismo State Beach Monarch Grove.
Gaviota State Park
30 minutes from Santa Barbara
Set just a short drive away from Santa Barbara, Gaviota State Park is a stunning destination for the unwinding day trips. A sandy beach, a campground, a seasonal camp store, and coastal cliffs make the place especially irresistible. Scenic hiking trails of the park and adjacent Los Padres National Forest allow to take in the natural beauty of the place while stretching your legs after the drive.
The highlight of Gaviota State Park is Gaviota Hot Springs. Not demanding a lot of effort from you, the place hides just half a mile from the roadway along the trail to Gaviota Peak. Gaviota Hot Springs differs from other natural pools. Its water is warm, rather than hot. Nevertheless, this doesn't stop the visitors, including those from Santa Barbara, to spend hours bathing in the hot springs.
Hearst Castle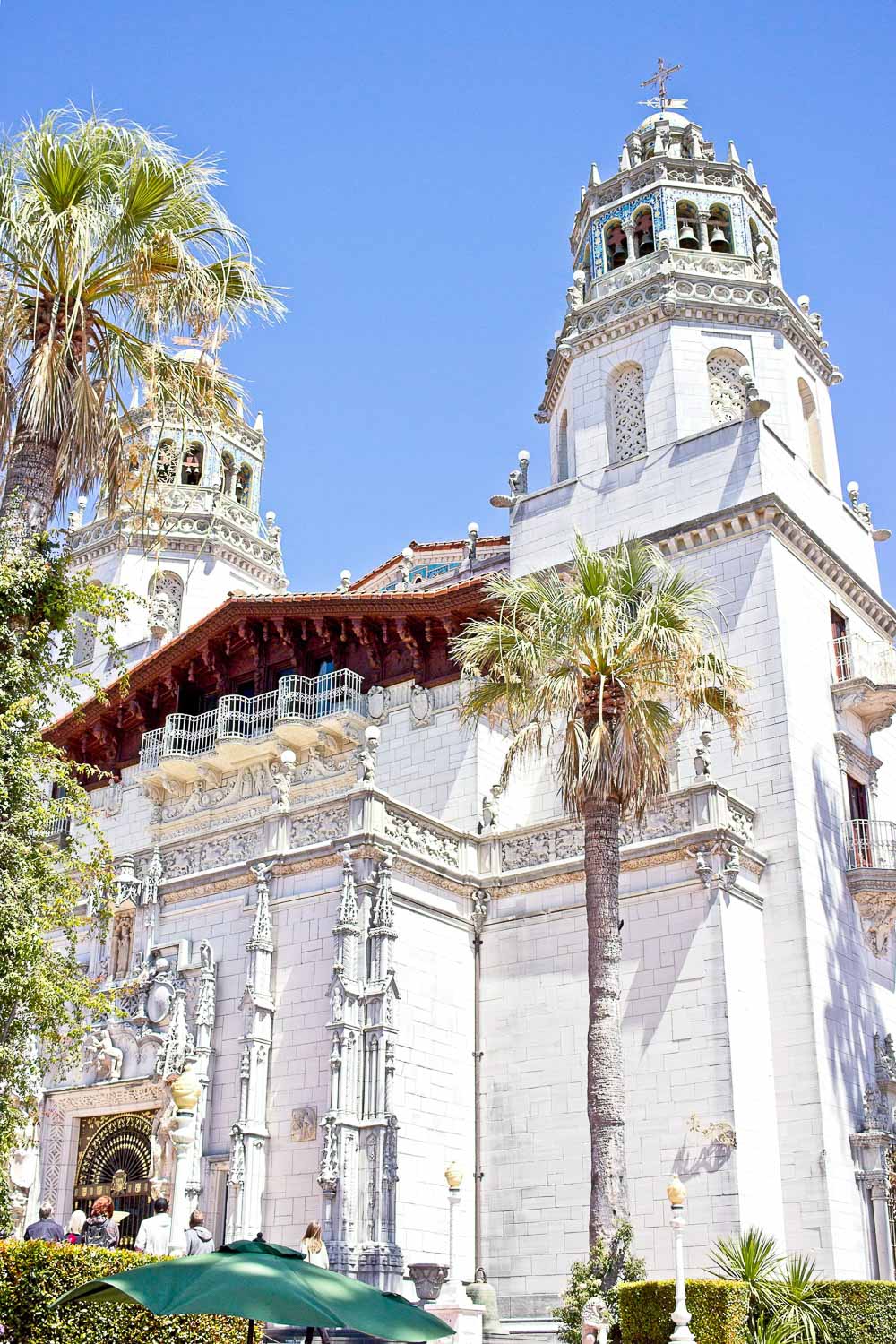 2 hours 25 minutes from Santa Barbara
Hearst Castle offers different kind of the epic day trips from Santa Barbara. Located in the hills near San Simeon, it is a museum like no others. The castle, formally known as La Cuesta Encantada or the "Enchanted Hill", was built between 1919 and 1947. The iconic structure manifested vision and design of its founder, businessman William Randolph Hearst, and architect, Julia Morgan.
After William Hearst's death in the mid 20th century, his family gave the property to the State of California. To this day, Hearst Castle embodies the opulence and style that yet have to be matched with. One of California's most visited historic landmarks, the grandiose alcazar astounds with 165 rooms, terraced gardens, and sparkling fountains. You might need a few day trips from Santa Barbara to see all Hearst Castle is famous for.
Antelope Valley California poppy Reserve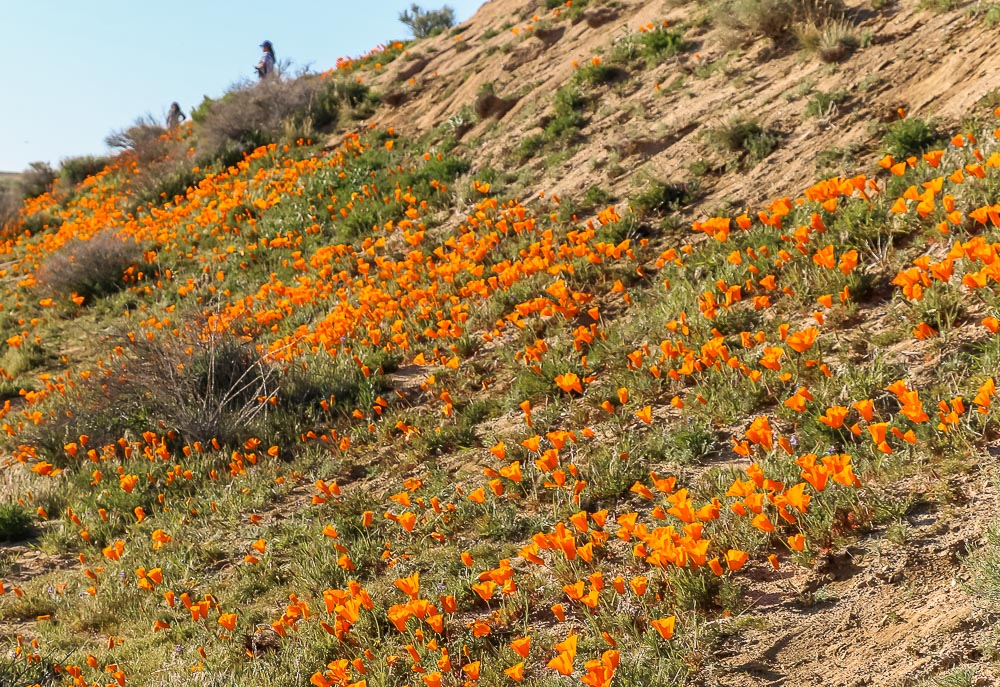 2 hours 5 minutes from Santa Barbara
Orange hillsides of Antelope Valley are the excellent day trips from Santa Barbara in spring. Fueled by winter rains, barren lands near Lancaster and Palmdale come alive with poppies bloom. For about four weeks, the area transformed into a mesmerizing flowery ocean which colors change daily. None of the other day trips from Santa Barbara can even come close to this natural wonder.
Read More: