Get ready for an exciting day in Hollywood, home to the best places to hang out and the coolest things to do in Los Angeles.
Last updated: December 23, 2021
One Day in Hollywood Itinerary
Welcome to Hollywood, the most popular neighborhood in Los Angeles! Busy and chaotic from early morning until evening and especially on weekends, Hollywood is a symbol of LA. It's a place devoted to the film industry and the biggest celebrities of all times. Spending a day in Hollywood, the busiest part of Los Angeles, is somewhat equivalent to taking a rush course in Broadcasting and Filmmaking.
And although the majority of activities indeed revolve around the movies, this neighborhood doesn't stop on them. On the contrary, Hollywood goes beyond the film industry. Its less popular activities and hidden gems satisfy even those visitors and locals that are indifferent to the movie production. Without further ado, let's see what you can do in Hollywood in one day.
HOW TO SPEND ONE DAY IN HOLLYWOOD, LOS ANGELES: THE BEST THINGS TO DO AND PLACES TO VISIT
Hollywood Walk of Fame
First thing first, you simply can't spend one day in Hollywood without visiting its world-famous Hollywood Walk of Fame. Have you even seen those pink stars with the names of important figures in the film and music industry? You know what I'm talking about. So, take out your camera and be ready to take a picture next to the star of your favorite celebrity.
You might even strike a pose with some of those celebrities. Ok, they are not real. But they are still actors that disguise themselves as the biggest starts while striving to get their names engraved on the Walk of Fame.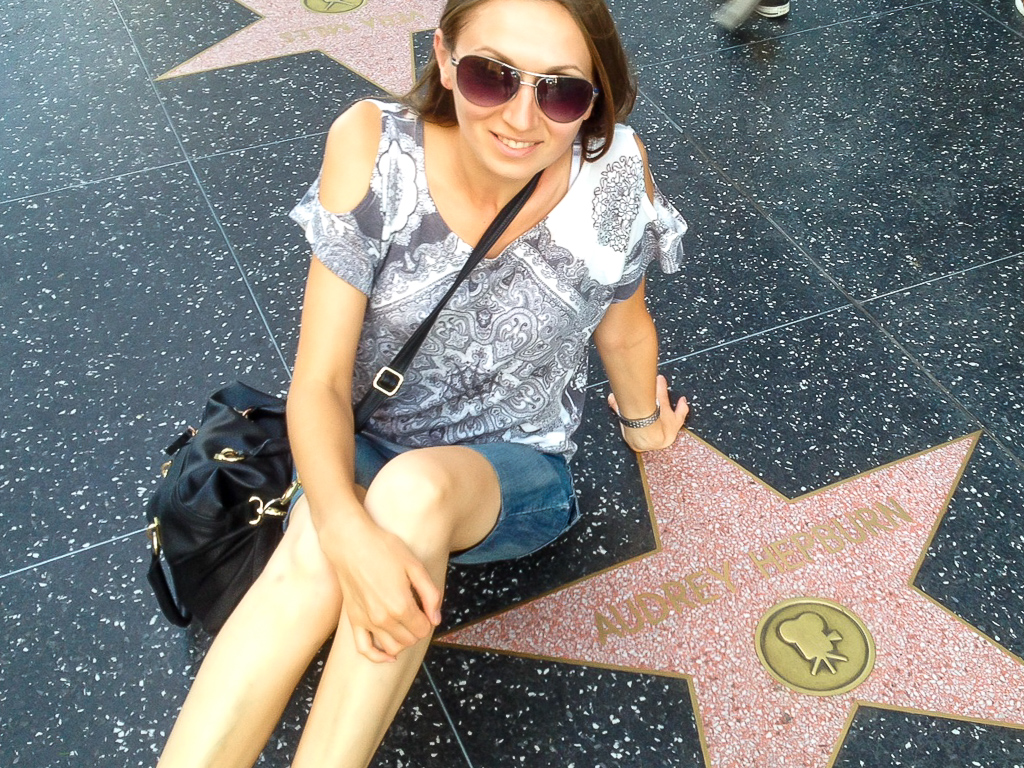 TCL Chinese Theatre
For all fans of Cinema history, taking a tour at the TCL Chinese Theatre is a must-do activity when spending a day in Hollywood. Located within a short walk from Hollywood/Highland subway station, the theater gathers the biggest celebrities for premieres of their new movies.
With the celebrities usually come interesting stories and fun facts. And all of them are available to you during an exclusive 30-minute Walking Tour at the TCL Chinese Theatre. Ticket prices range from $14 to $18 per adult. depending on what you want to see.
Hollywood Handprints and Footprints
On the other hand, you don't need to spend money to learn some fun facts of the biggest celebrities while spending one day in Hollywood. Moreover, you don't even need to walk far from the TCL Chinese Theatre. A theatre forecourt has nearly 200 Hollywood celebrities handprints, footprints, and autographs available to all visitors for free.
Spend One Day at Madame Tussauds Hollywood, Los Angeles
No day visit to Hollywood is complete without the celebrities, real or wax. Unfortunately, the movie premiers and the Oscars don't happen every day. This greatly reduces your chances of spotting a big celebrity. Luckily, this neighborhood of Los Angeles has two wax museums (Madame Tussauds Hollywood is a leading one) where you can see the wax statues of your favorite stars. And some of them look very realistic.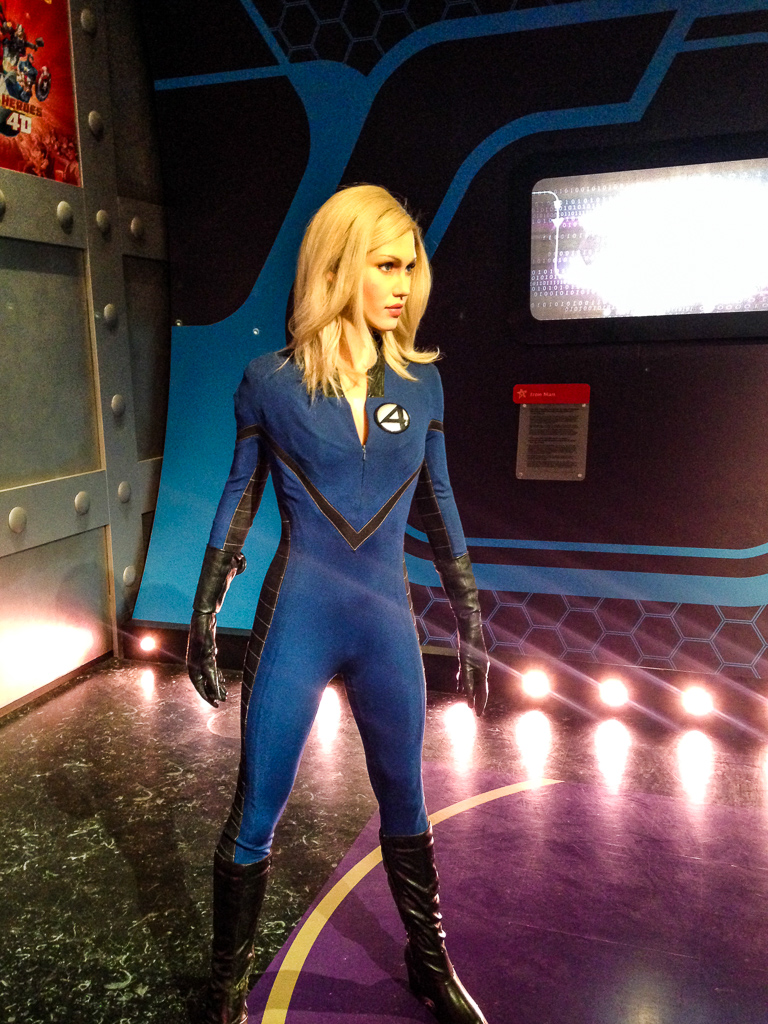 El Capitan Theater
Hollywood has a strong connection with the magical world of Walt Disney. While the American movies attract mostly adults, the Walt Disney pictures make the world of its little viewers a lot better. So if you spend one day in Hollywood with your kids, make sure to take them to the El Capitan Theater. Originally opened in 1926, it serves as the venue for many Walt Disney Pictures' premieres.
Enjoy a Day of Shopping and Dining in Hollywood and Highland Center
After spending the whole day in Hollywood, Los Angeles, you might not want to do anything related to the movies any longer. In this case, take a break at the Hollywood and Highland Center. Home to more than 70 designer shops and 25 restaurants, this shopping mall and entertainment center presents a different side of the busiest neighborhood in the city.
Dolby Theater
The Hollywood and Highland Center is also home to the famous Dolby Theater. This large auditorium has been the venue of the annual Academy Awards ceremony since 2001. But let's be honest, your chances of attending the ceremony are very slim. Yet you can always take a tour or visit some events at the theater while spending a few hours or a day in Hollywood.
Hollywood Museum
The Hollywood Museum is another place to learn more about history of the American cinematography. From hundreds of costumes and displays to posters and photographs, the place presents the most extensive collections of Hollywood memorabilia in the world.
Spend a Day Hiking in Runyon Canyon Park, Hollywood
Lastly but not least, escape the madness of the busiest neighborhood in Los Angeles and spend a day in Runyon Canyon Park in Hollywood. The park if one of the most popular hiking places in the area. And similar to other locations in Hollywood, Runyon Canyon is where besides good hiking trails and amazing city views you can find some celebrities. So, make sure to dress to impress as you don't know who you might be hiking next to.
READ MORE: 10 Least Crowded Hiking Places in Los Angeles
Read Next