It's hard not to agree with John Muir who said: "For the lover of wilderness, Alaska is one of the most wonderful countries in the world." I must add, so is Anchorage with its endless outdoor adventures.
Last updated: October 4, 2021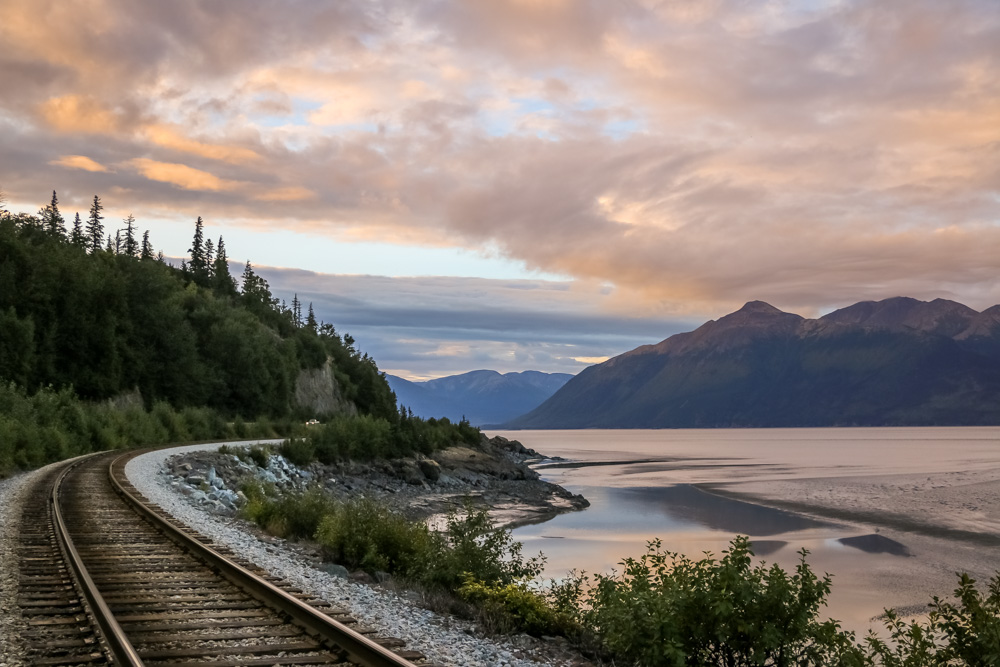 The Best Outdoor Adventures in and near Anchorage: Trips for First-Time Travelers
We landed at Ted Stevens Anchorage International Airport on a late Friday afternoon. Among four international airports, the Anchorage Airport is the largest and busiest in the state. Most domestic and international flights have their first stop in Anchorage before flying their passengers into different cities.
For the majority of first-time visitors of Alaska, however, this city is a final destination. Why Anchorage? The reason must be all those outdoor adventures that await the travelers in and near Anchorage.
Being the biggest city in the state, this Alaska's gateway on Cook Inlet introduces you to the Last Frontier like no other places. Along with one of the best climates in the state, Anchorage boasts an abundance of wildlife, scenic national parks nearby, and famous glaciers just a short drive away.
Doesn't it sound like the best place for your next visit to Alaska? Then let's jump on this bandwagon and have the best outdoor adventures in and around Anchorage.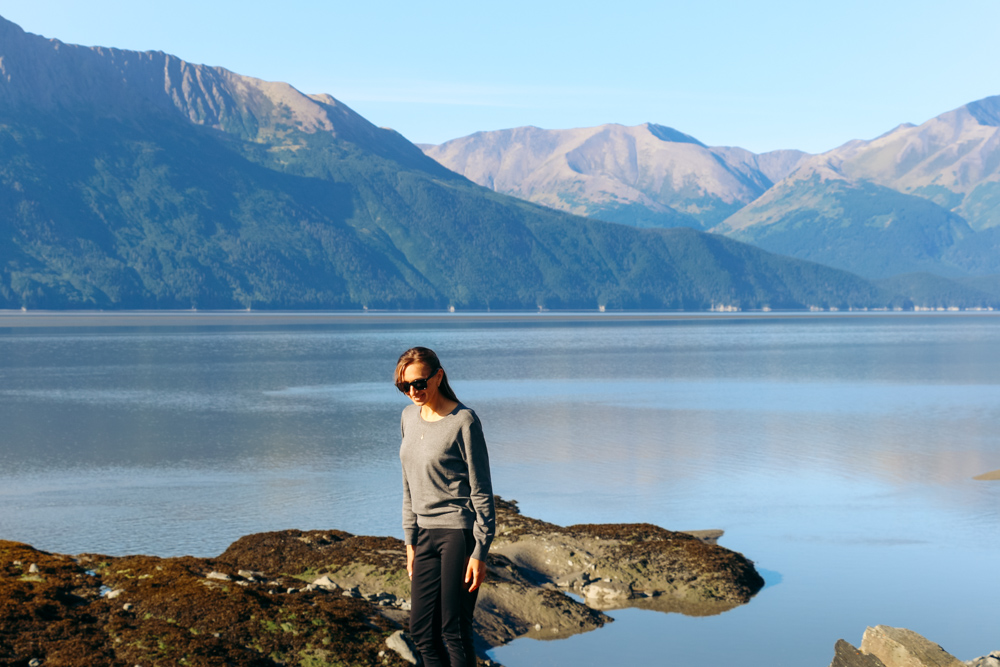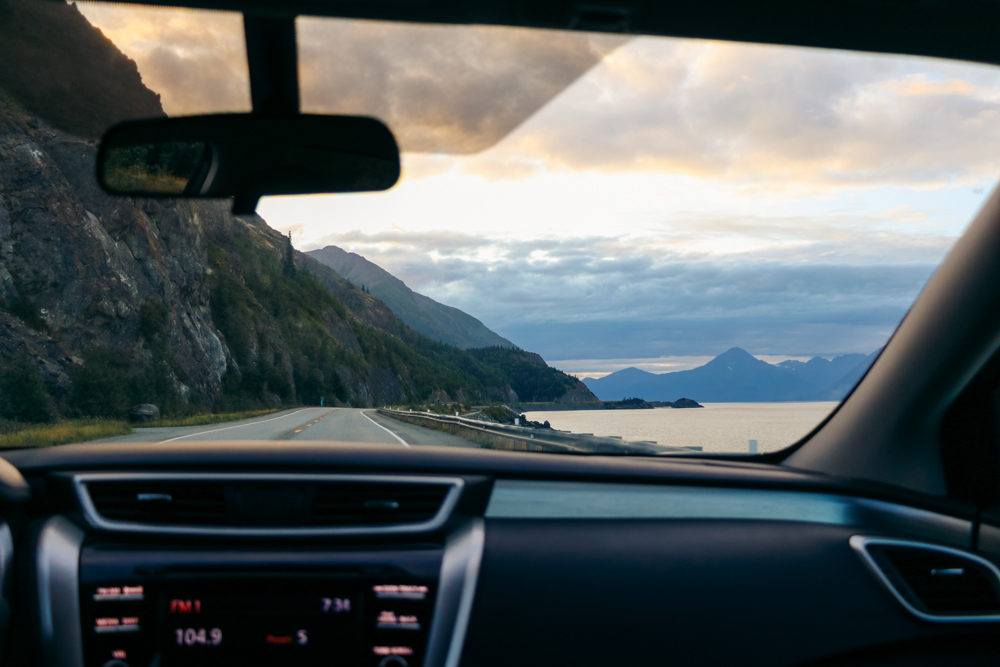 THE 7 BEST OUTDOOR ADVENTURES WAITING FOR YOU IN AND AROUND ANCHORAGE:
1. Tony Knowles Coastal Trail
Eager to have your first outdoor adventures in Anchorage? Trust me, you aren't alone here. The best place to embark on your first Anchorage outdoor adventures is the Tony Knowles Coastal Trail. Named after the former governor Tony Knowles, this paved path stretches for 11 miles, winding from Second Avenue in downtown Anchorage to Kincaid Park.
The trail ensures the best views of the downtown, the Chugach Mountains, and Denali, the highest mountain in North America. Furthermore, it wouldn't be one of the greatest outdoor adventures in Anchorage if not for the scenic views of Mount Susitna and Fire Island.
Additionally, the Tony Knowles Coastal Trail provides a perfect opportunity to observe beluga whales, swimming on the surface during the summer months, and encounter moose, sneaking out of Kincaid Park in winter.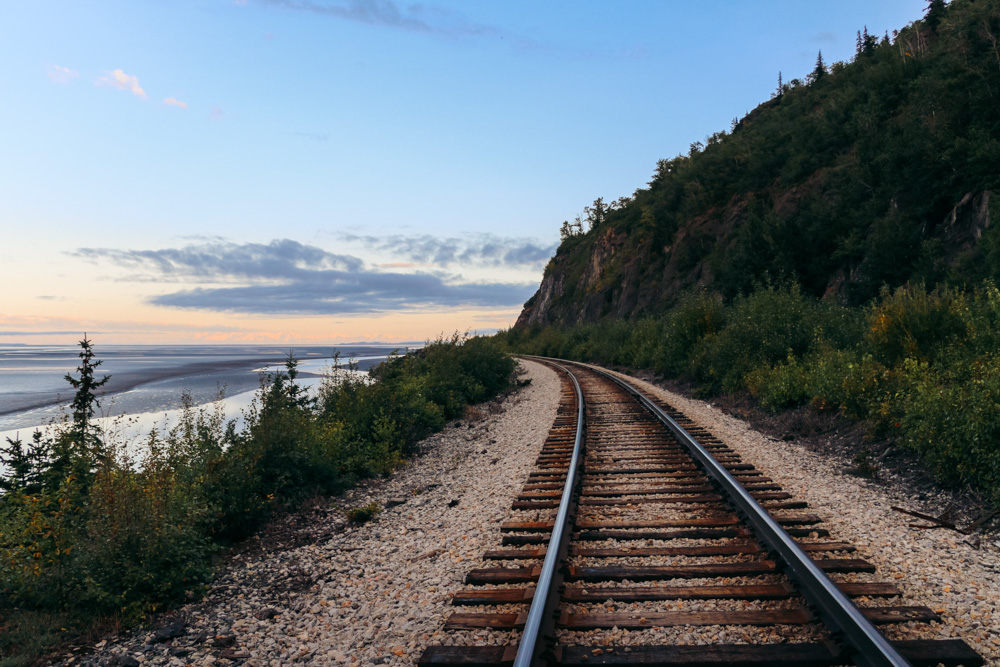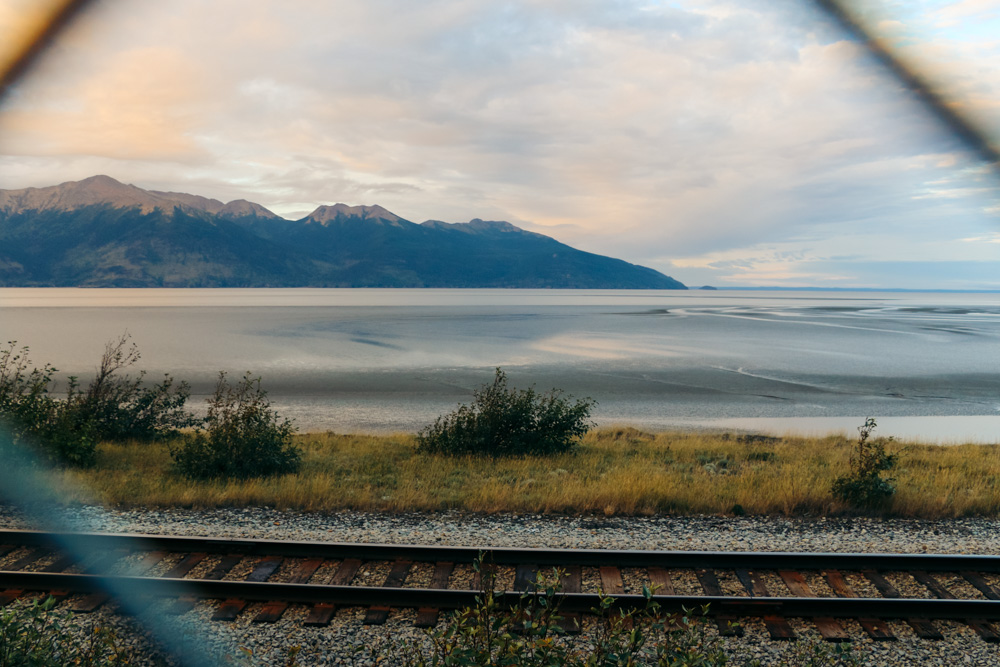 2. Alaska Railroad and Ample Outdoor Adventures Outside Anchorage
Many outdoor lovers can't get enough of one of the most panoramic adventures in the area that start at Anchorage Depot, a major Alaska Railroad station. Once you get on the train and bid farewell to the city, the Alaska Railroad makes your dreams of scenic landscapes, intersected with the towering mountains and salmon-packed rivers, come true.
Covering 470 miles, the train starts its journey in Seward and runs to Fairbanks, the best place in Alaska to watch aurora borealis. While on the train, you can enjoy Denali National Park and half a dozen other accessible-only-by-the-train destinations.
3. Kincaid Park
Kincaid Park is an oasis of the outdoor adventures in Anchorage. Panoramic views of Denali and Cook Inlet and a chance to see moose and black bears are just a few things to expect here. And most importantly, you don't need to get outside the city to reward yourself with a healthy doze of exercises.
Kincaid Park has all you need for hiking, running, biking, paddling, fishing, archery, and soccer games. On top of that, Jodhpur Road Motocross Park invites all speed-loving visitors. Come snowy winter, and Kincaid Park transforms into one of the best places for skiing and ski racing.
4. Potter Marsh
Located at the southern end of the Anchorage Coastal Wildlife Refuge, Potter Marsh is a half-mile wooden boardwalk over marsh and watery openings. This sturdy structure enables all Anchorage's outdoor enthusiasts to observe the Alaska's wildlife without getting covered in mud.
There're only three requirements: stay clean and safe, take many pictures, and enjoy the company of the animals and birds. Some of the local "residents" to meet here are migratory and nesting birds, moose, beavers, muskrats, brown and black bears.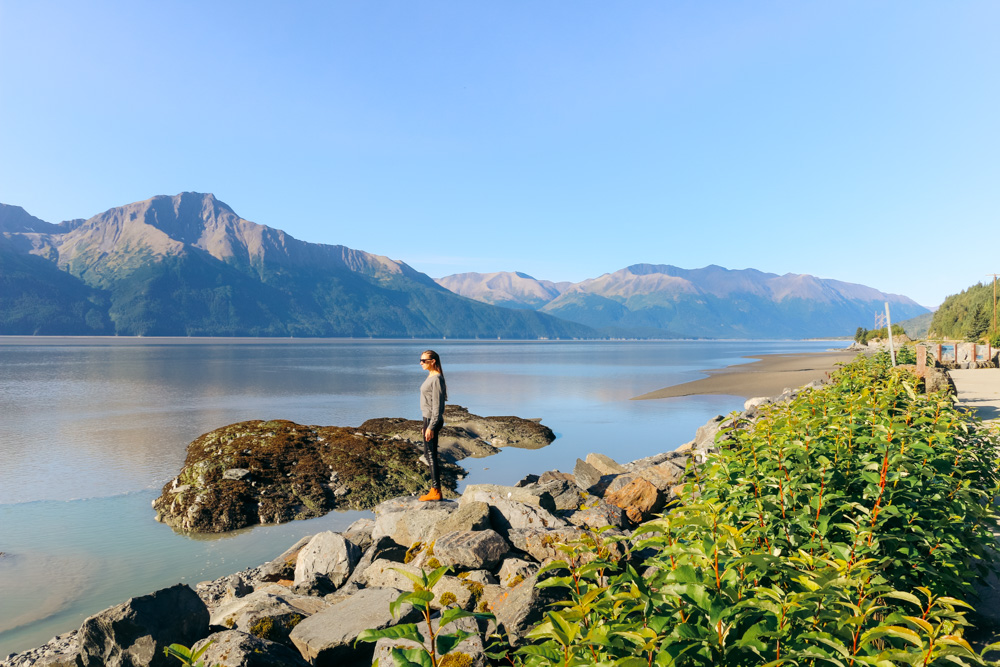 5. Chugach State Park
Welcome to unspoiled Alaska praised in travel magazines such as National Geographic and Lonely Planet! This is that place that meets all your expectations for the great outdoor adventures in and around Anchorage.
One of the largest state parks in the USA, Chugach State Park encompasses majestic mountains, eye-catching glaciers, scenic lakes and rivers. Clearly, it's a place worth visiting and revisiting.
6. Flattop Mountain
Situated in Chugach State Park, east of downtown Anchorage, Flattop Mountain is one of the most popular and climbed mountains in Alaska. A 1.5-mile trail starts at Glen Alps trailhead and winds to a flat peak with the spectacular views of Denali and the Aleutian Islands.
If walking uphill is not your ideal pastime, linger at a nearby overlook area. Boasting equally impeccable vistas, this place fits perfectly your less daring outdoor adventures near Anchorage.
7. Eagle River Nature Center
The next destination for your biggest outdoor adventures in the area is located about 40 minutes away from Anchorage. Set in Chugach State Park, the Eagle River Nature Center focuses on increasing awareness and connection to nature.
Normally, the place engages its visitors through such activities as guided nature programs and information services. However, you're more than welcome to hit the trail without any supervision. There is no entrance fee except for nominal parking fee.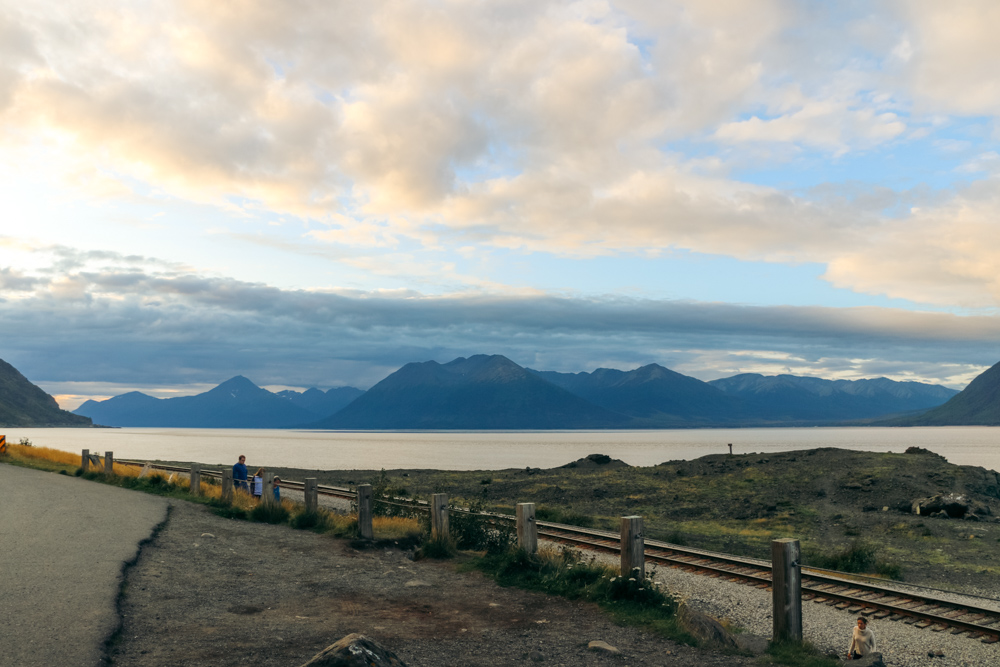 Map of the Best Outdoor Adventures in and near Anchorage
When in doubt where to start your adventures in Anchorage, refer to this map first. Then pick a destination closest to you and explore.
Final Thoughts on Outdoor Adventures in and near Anchorage
Anchorage might be the largest city in Alaska. Yet this doesn't make it's less popular with the nature enthusiasts. On the contrary, combining the conveniences of a big city with the great outdoors a stone's throw away, it ensures the best adventures for both city and nature lovers.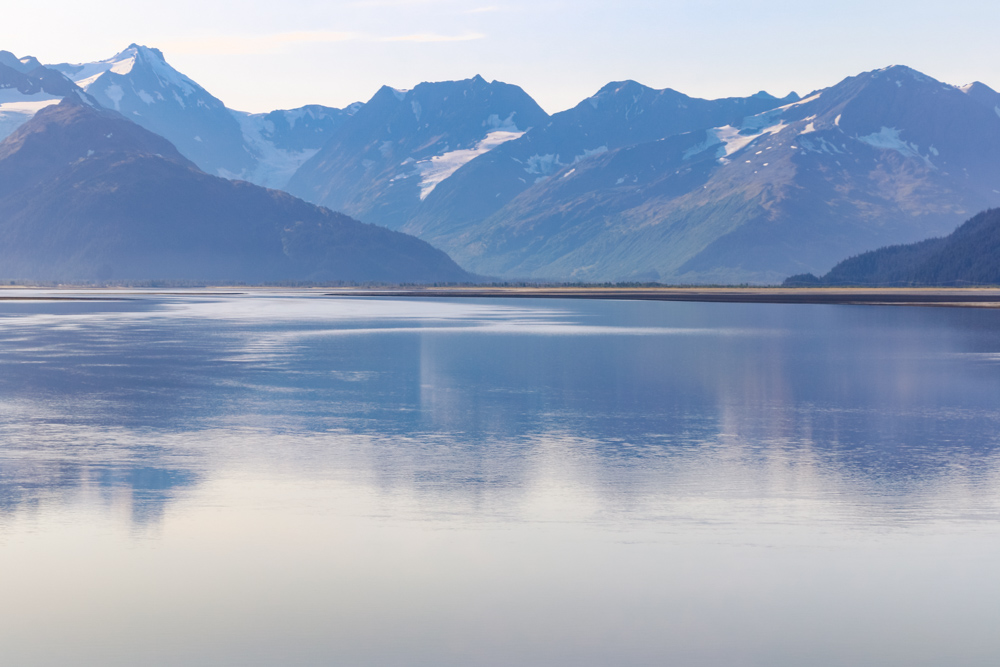 For more information about Alaska, including other outdoor adventures near Anchorage, please read the following:
---
Recommended Tours in Anchorage