During the time when Instagram gives you ideas where to travel, you can't help but browse it for some inspirations. Moreover, many people today visit so-called Instagram-worthy locations and completely dismiss "not photogenic" places. What a shame! I wholeheartedly believe that there are no ugly or not worth visiting places. And while Emerald Bay State Park escapes this bizarre label, there are still many people who never heard about it. I'm here to fix it once and for all and show 20 pictures to inspire you to visit Emerald Bay State Park.
Emerald Bay State Park is a crown jewel of Lake Tahoe, California. This National Natural Landmark is known for its crystal clear turquoise and blue waters and evergreen trees. A stunning mountain backdrop completes with natural masterpiece. Once you visit Emerald Bay State Park, your doubts about its title as "the most photographed place of earth" disappear. The only thing that remains is your desire to explore Emerald Bay State Park again and again.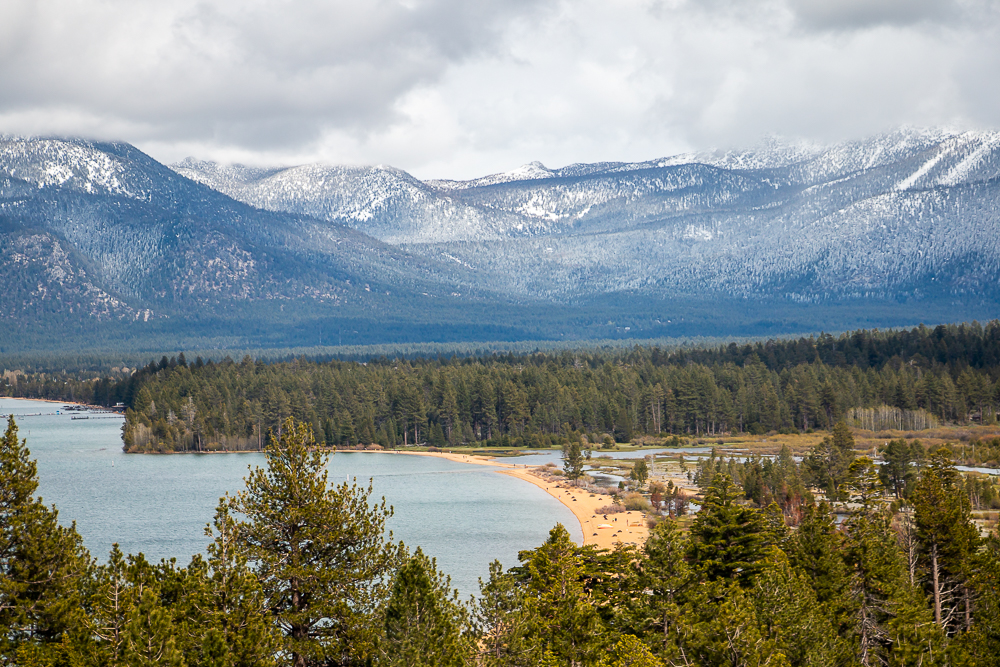 A Visit to Emerald Bay State Park
Apart from the gorgeous scenery, Emerald Bay features a number of not less impressive landmarks. The most popular of them is undoubtedly Fannette Island, the only island in Emerald Bay. While not every one opts to visit this jewel of Emerald Bay State Park, hardly one fails to take pictures of it. That's why you don't get surprised seeing so many places at observation decks along Highway 89. Fortunately, Emerald Bay State Park has ample other, less crowded places to take good pictures of Fannette Island.
Another places that screams for your attention is Eagles Fall. But unlike Fannette Island, you can easily come close to this place during your visit to Emerald Bay State Park. The most active visitors usually enhance their experience by hiking to Eagles Fall.
Those tourists who are interested in architecture can visit Vikingsholm Castle. Built in 1929, this 38-room mansion is one of the finest examples of Scandinavian architectural style in the country.