You have to be prepared while visiting Ireland for the first time. Start with these 17 tips and add your own as you go.
Last updated: January 17, 2023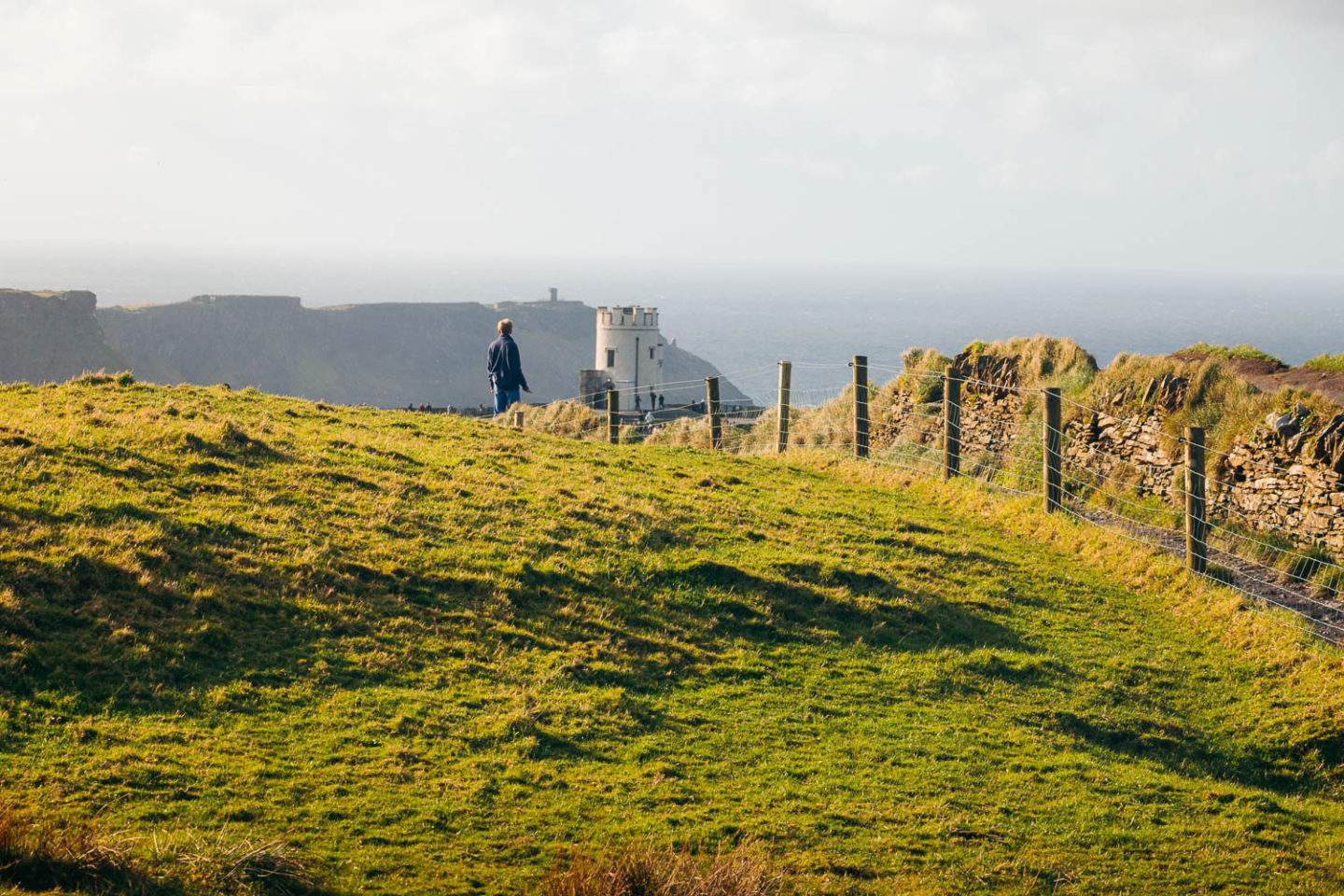 17 Tips for Your First Visit to Ireland
My recent trip to Ireland happened completely unexpectedly. I had been thinking about visiting Ireland, the beautiful home country of Scarlett O'Hara's family, before. But at the time, a trip to this part of Europe seemed like a perfect idea in a year or two.
Fortunately or unfortunately, the things didn't work out the way I had planned them. Sweeping hills, green fields, and centuries-old castles of the Emerald Isle called me much sooner. And as an avid traveler, I easily gave in to this call.
Yet I have to admit, a lack of travel companions put me on edge at the beginning of this journey. Nevertheless, visiting Ireland for the first time turned out to be such a positive experience.
Not going further into details (otherwise, this blog post would be too long), I have compiled a list of things one should know before visiting Ireland for the first time. It includes some tips on how to dress, how to get around, and much more. If you're ready, let's begin.
THE 17 THINGS YOU SHOULD KNOW BEFORE VISITING IRELAND FOR THE FIRST TIME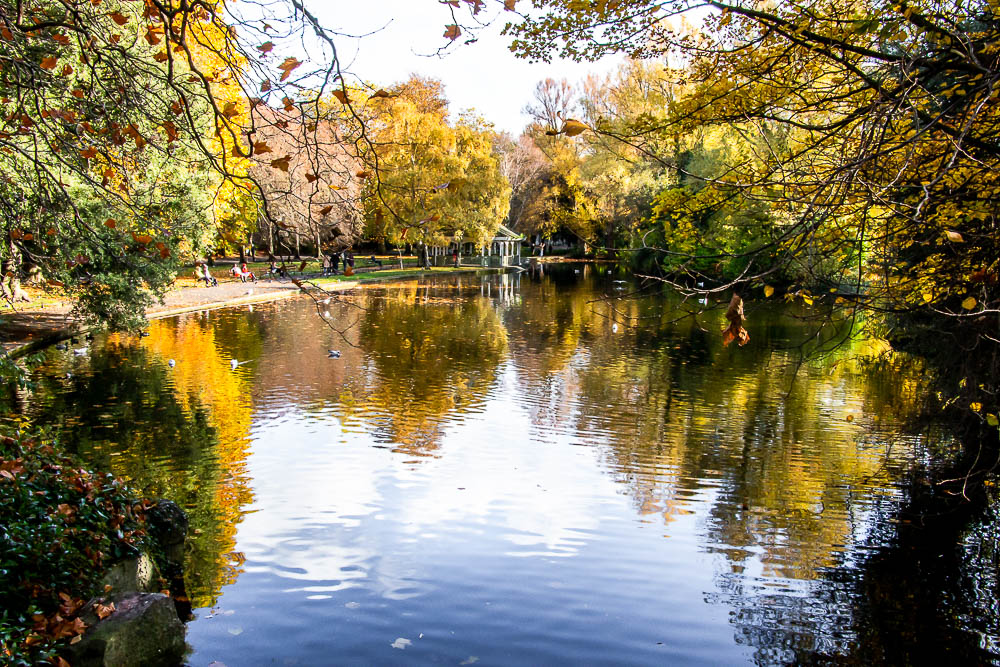 1. Have your passport with you at all times when visiting Ireland for the first, second or any other time.
The island of Ireland consists of two countries: the Republic of Ireland and Northern Ireland, which is a part of the United Kingdom. Thus, when traveling from the south to the north of the island and vice versa, you need to present your passport at the border control.
Moreover, neither of these countries are parts of the Schengen Area. Therefore, you can only travel from the UK to Ireland and from the Republic of Ireland to Northern Ireland with a UK visa or an Irish short-stay visa.
2. Bring different currencies when visiting the island of Ireland
Despite travel regulations that prevent the Republic of Ireland from signing the Schengen Agreement, the country is a member state of the European Union. Thus, euro is the official currency here.
Northern Ireland like the rest of the United Kingdom uses pound sterling. Therefore, it's recommended to bring different currencies if you're planning to visit both countries of the island of Ireland.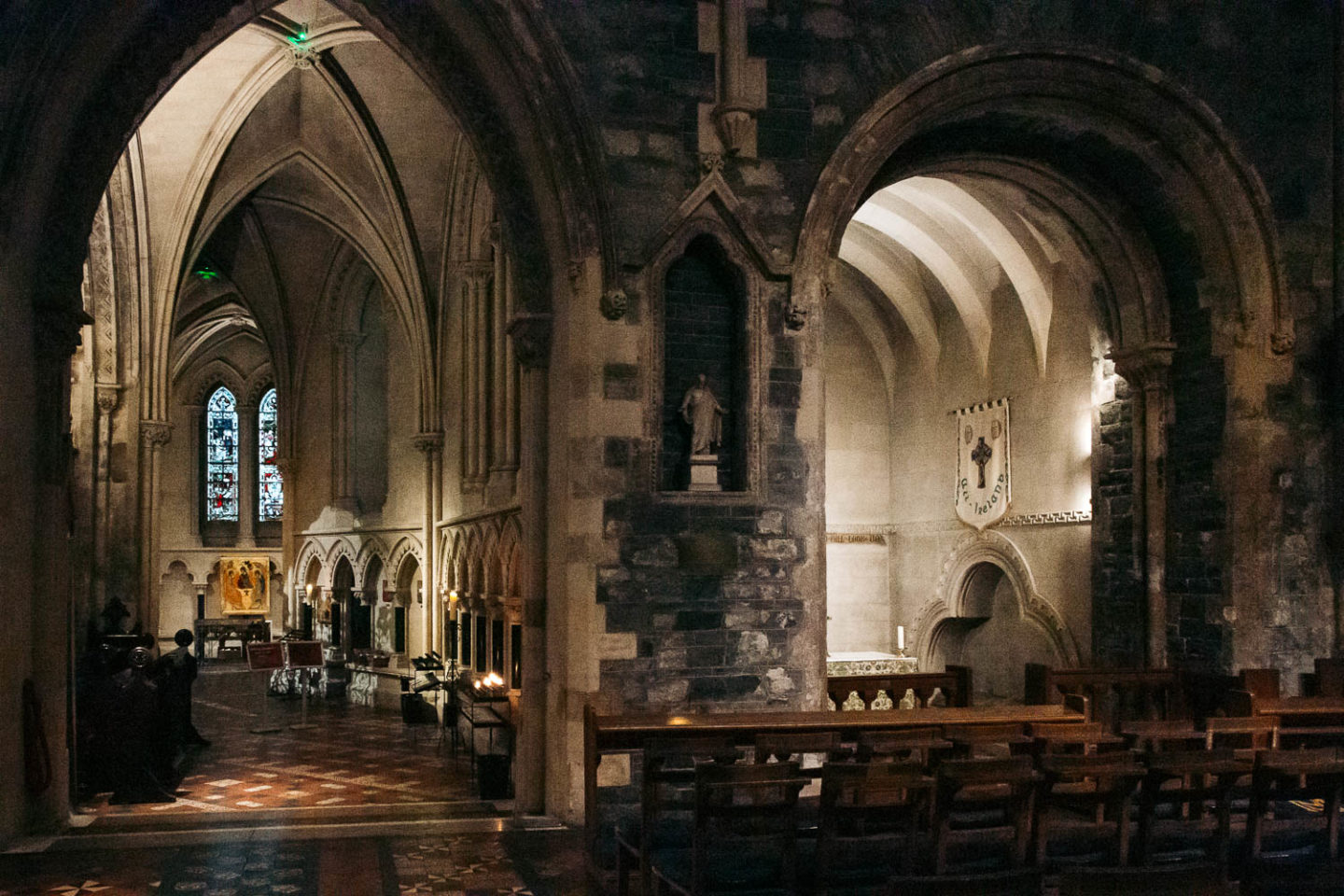 3. Take advantage of language if you can while visiting Ireland
The Republic of Ireland has two official languages: Irish Gaelic and English. Both of them have equal rights especially when it comes to street signs where English always follows Irish Gaelic.
Irish kids learn Gaelic in school until they turn 16 years old. Unfortunately, for many of them it marks the end of their active use of this language. Therefore, only about 20% of the Irish speak Gaelic.
Yet according to my Irish friend, you can definitely take advantage of this language. For example, when a police officer stops you for speeding, you can respond in Gaelic. If the government official is not able to communicate in this language, she can't fine you. On the other hand, you'll face the full severity of the law if that police officer happens to be a real Irish that speaks the first official language of the country.
Northern Ireland doesn't have an official language. However, when visiting this part of the island of Ireland for the first time, you'll notice that English is the dominant spoken language here.
4. Make friends while visiting Ireland for the first or hundredth time
The Irish are generally friendly and relaxed. In fact, the Irish phrase céad míle fáilte, which means "a hundred thousand welcomes", fully describes the welcoming nature of the Irish people. A hundred thousand welcomes for visiting our beautiful Ireland.
With that being said, making friends in Ireland is not only easy, but it's also encouraged. Thus, regardless if it's your first or hundredth visit, you won't leave the country without making new friends.
5. Be aware of Irish beliefs
On top of being friendly, the Irish are in general superstitious and believe in their old legends and tales. For example, the unlucky number 13 finds many supporters on the Emerald Isle. A bird poo, on the other hand, is believed to bring good luck.
But above all, the Irish believe in mystical nature of Fairy trees, also known as Hawthorn or Ash trees. As the gateway between worlds of mortals and fairies, these trees are believed to bring bad luck to anybody who tries to damage or cut them down.
READ MORE: Irish Superstitions and Beliefs that Are Still Alive
6. Enjoy Ireland's clean cities and towns
The Irish take special pride in having their cities and towns clean and tidy. They don't do it for the purpose of impressing millions of tourists visiting Ireland yearly. On the contrary, the Irish take tidiness of their places very seriously.
In fact, there is a cleanliness competition between different Irish cities and towns. Every morning volunteers get outside to pick up trash, trim trees, and bring up their hometowns to the European level of cleanliness. Then every September during a special ceremony in Dublin, the winners get gold, silver and bronze medals in different categories.
Yet a medal is just a reward. National pride is what motivates the Irish to keep their towns and cities clean.
7. Learn how to drive on the left side of the road
By far one of the biggest obstacles you may face when visiting Ireland is how to drive on the left side of the road. Along with the citizens of the United Kingdom and old British colonies, the Irish belong to 35% of the world population that drives on the opposite side of the road.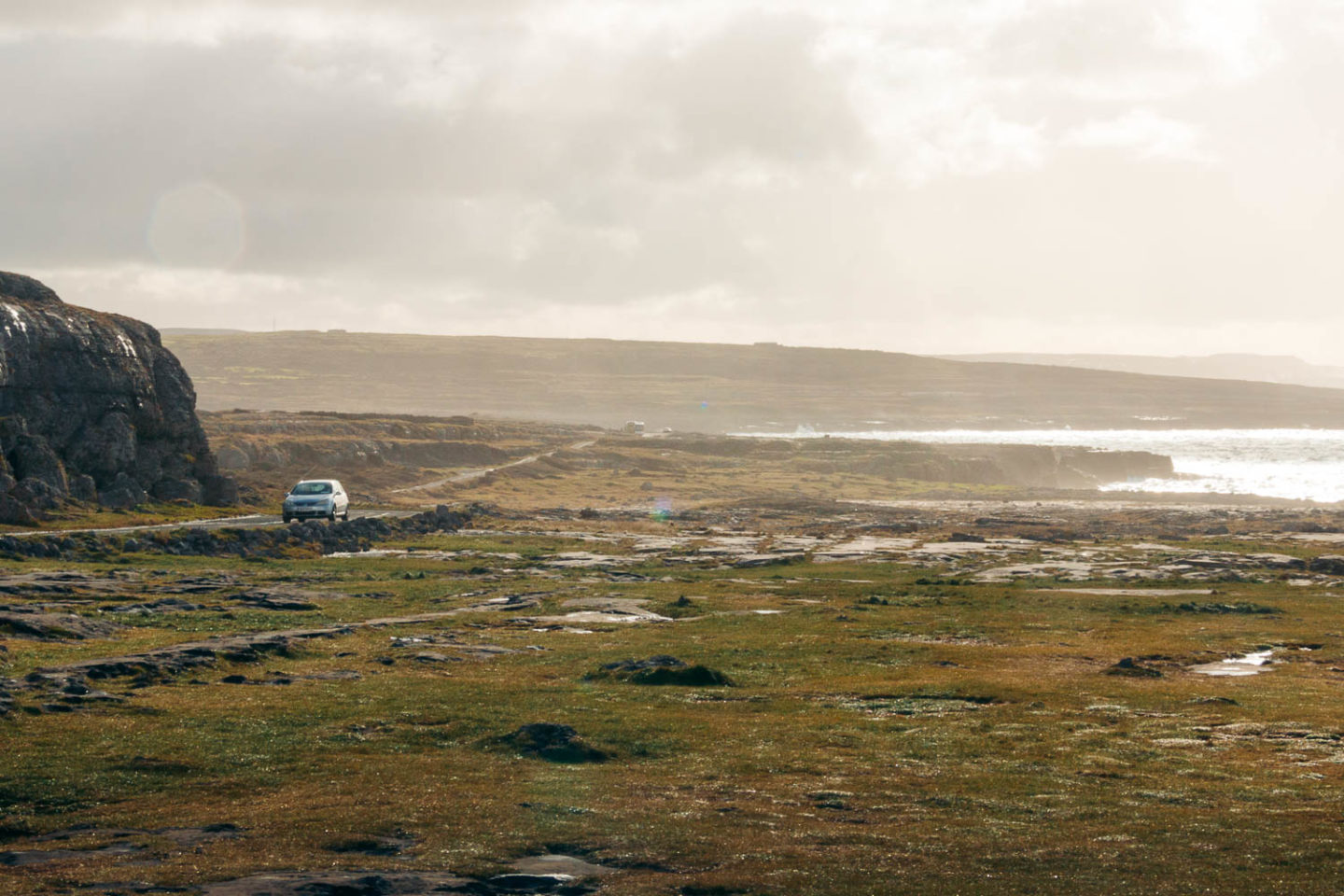 8. Master your driving skills on narrow roads of Ireland
Besides driving on the left side of the road, narrow roads of Ireland scare many first-time visitors from driving here. The roads, especially in the countryside, get so narrow that vehicles driving in the opposite directions almost touch each other while passing by.
9. Get a small car while driving in Ireland
If these two reasons still don't stop you from renting a car when visiting the island of Ireland, opt for a smaller car. It will not only make it easier to navigate the Irish roads, but also simplifies parking situation. Larger Irish cities require parallel parking that can become a real hustle with a big car.
10. Enjoy landscape diversity
Even if you are a big city fan, take time to venture outside the major cities and explore Irish nature. Just like people go to Paris to see the Eiffel Tower, visiting Ireland is not complete without admiring its natural wonders. From the majestic Cliffs of Moher to the stunning Wicklow Mountains and Giant's Causeway, Ireland has an unforgettable adventure waiting for you.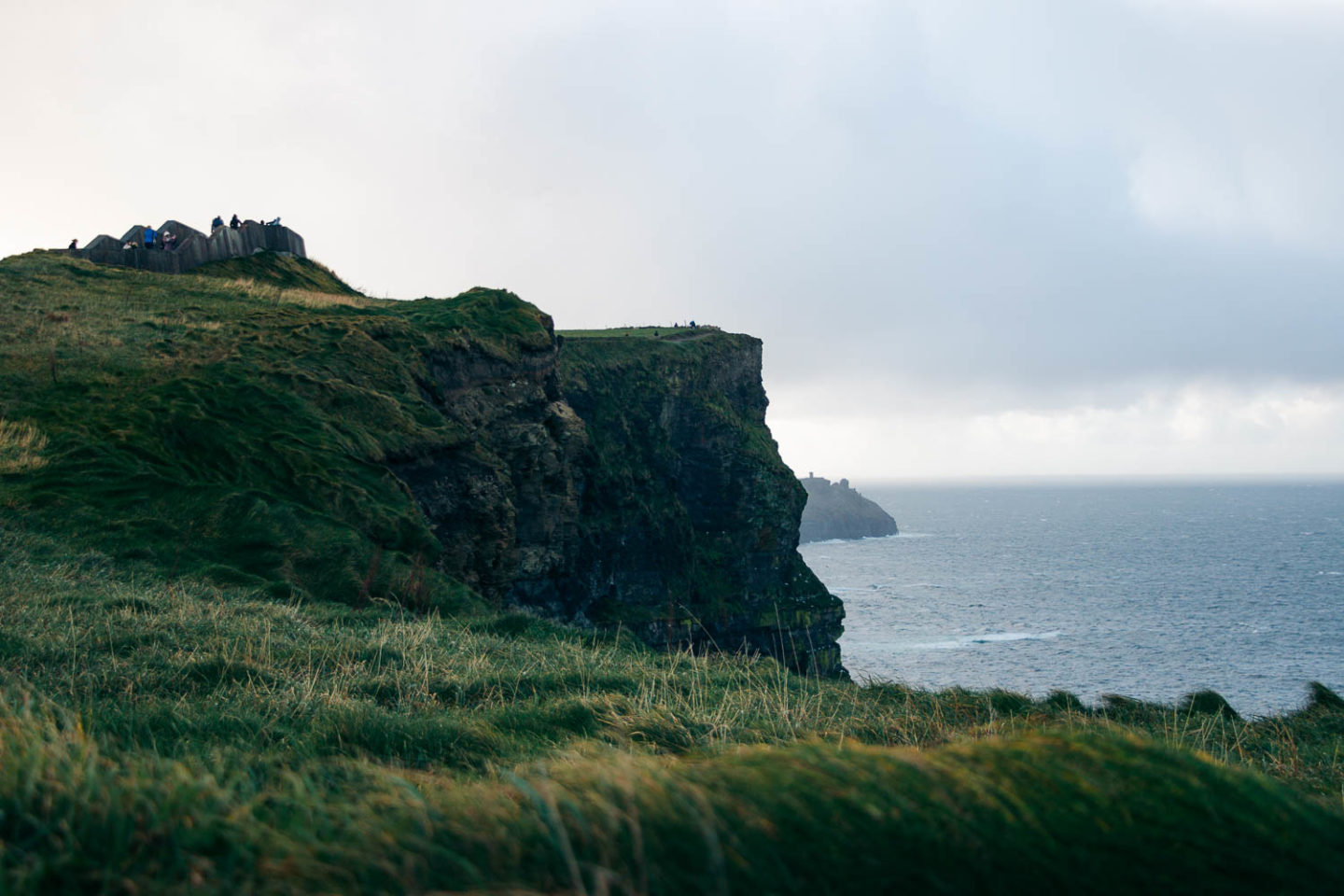 11. Layer up when visiting Ireland, especially if it's your first trip
They say Ireland has 40 shades of green. But it takes 50 shades of grey to make these 40 shades of green. And with these 50 shades of grey comes unpredictable weather with lots of rain and strong winds.
The latter never cease to remind you of the extraordinary power of nature. The winds are indeed so strong, especially by the sea, that they can literally knock you off your feet. The best way to withstand the naughty weather is to layer up. Moreover, make an umbrella an integral part of your attire when visiting Ireland.
12. Recycling is encouraged in Ireland
The Green Island doesn't take its name for granted. Recycling is not uncommon here. In fact, many cafes and restaurants encourage their guests not to ask to pack their food as a take-out if they plan to dine inside. Don't waste plastic and paper when there is no need for it.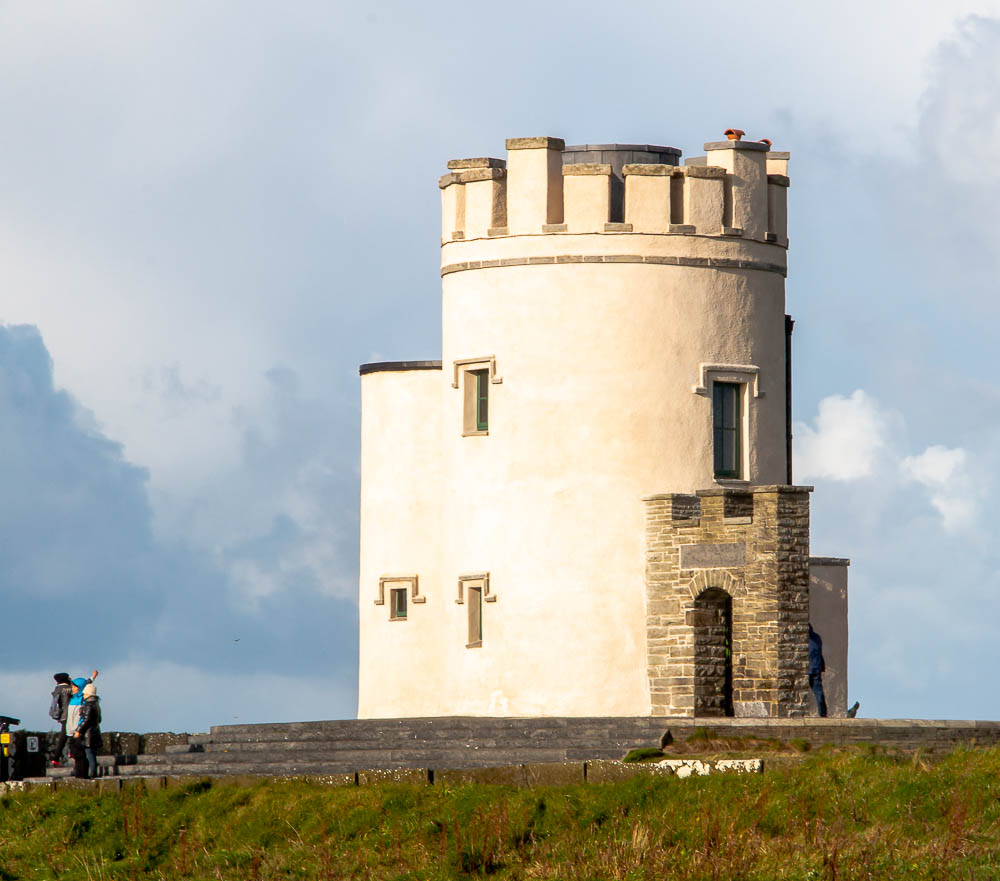 13. Get to the airport early
If your next destination after visiting Ireland includes a stop somewhere in the USA, make sure to get to the airport at least three hours in advance. While this tip is advised in almost any country, Ireland has all reasons for it.
All passengers traveling from Ireland to the USA must go through US preclearance. This alone almost doubles the time you need to pass through the airport security. However, when you get across the Atlantic Ocean, you just grab your bag and go.
Considering the amount of people traveling to the USA and consequently the long lines at the airports there, Ireland makes you a huge favor in this case.
14. Make sure to eat before going through the US preclearance
At the same time, no food, including fruits, is allowed after you go through the US preclearance facilities. To make things worse, the food choices past this point are far from being great. You are stuck with muffins and expensive pre-packed sandwiches. Finding something healthy here is almost impossible. Thus, make sure to eat or pack some dry snacks before going through the US preclearance area in Ireland.
15. To immigrate or not to immigrate to Ireland after visiting it for the first time
If after visiting Ireland for the first time, you're compelled to make it a new home, the good news is that it's not that difficult. As the young Irish flee the island in search of better opportunities, Ireland welcomes professionals from other countries. Moreover, it provides plenty of work opportunities for its new residents.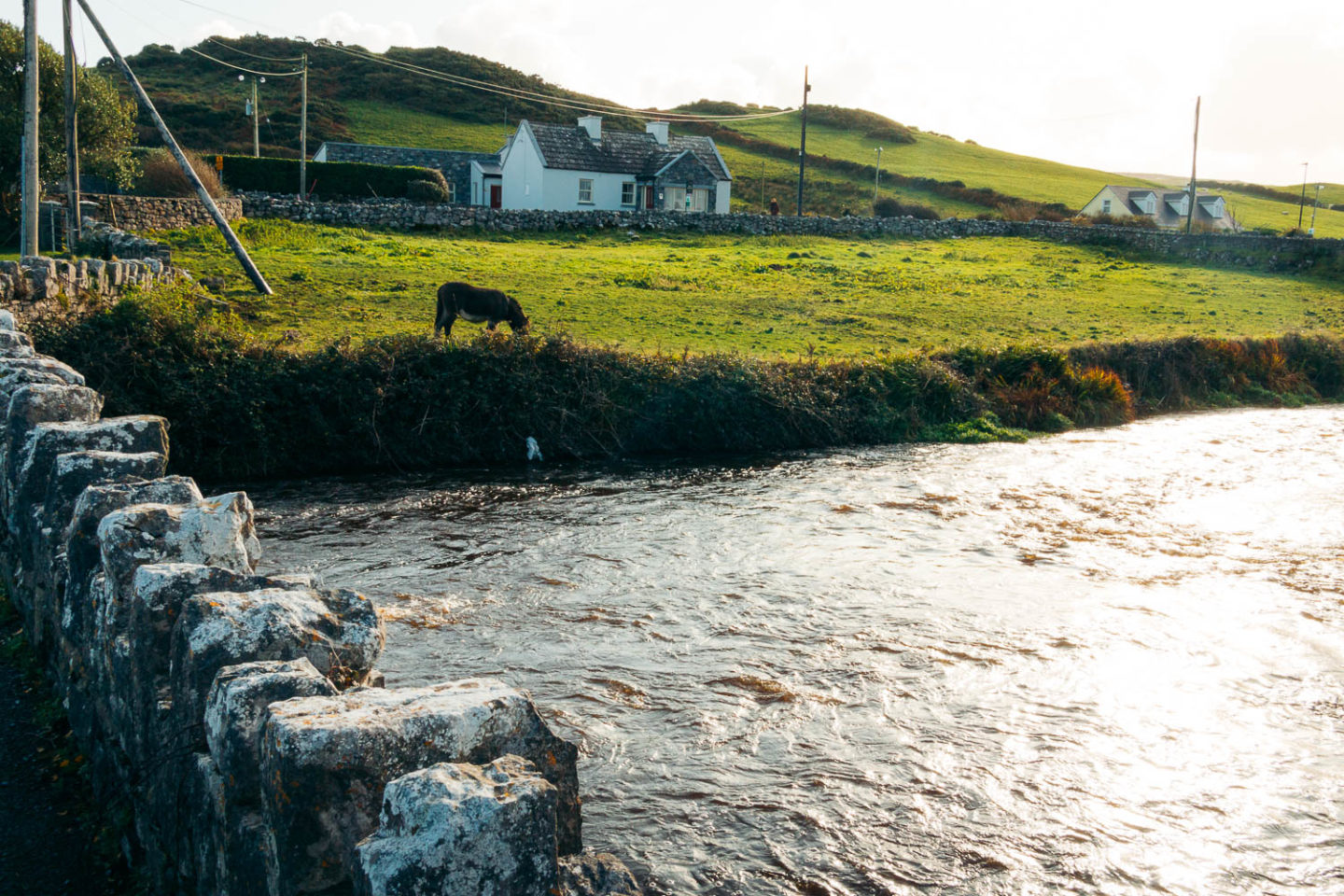 16. Housing, including hotels, is very expensive
Housing, however, is what keeps the newcomers questioning their decision to stay or not to stay in Ireland permanently. People often don't see value in leaving their big, comfortable homes abroad in order to pay much more for a tiny apartment somewhere in Dublin.
Buying a house is another painful topic. An average family simply can't afford it on their own. Living outside the major cities is significantly cheaper, though.
Similar situation is with the hotels. You need to shell out a big portion of your travel budget on accommodation while visiting Ireland. To lower these expenses, you can try to avoid city centers and instead opt for cheaper hotel rooms a little bit farther away.
17. Short winter days
Ireland has short days during the colder season of the year. The Irish get approximately eight hours of daylight from October through February. So keep this in mind when planning your daily activities when visiting Ireland during this time of the year.
Read Next