Isn't it great to get to a new city and feel like a local from day one? Doesn't it feel good to get all insights and learn essential tips upfront? This post intends to do just that. Using these ten tips will make you walk and talk like a local even during your first trip to Amsterdam.
Top Tips for Your First Trip to Amsterdam
Geographic location especially when it's a city has little to make me jump with excitement. What do this trick are cultural traditions and customs. I'm all-eyes-and-ears even if it comes to the way people speak or dress in a new place. Amsterdam was a bit different for me. So beautiful and stunning, it captivated me. All I could see where endless canals, alluring bridges, cute restaurants, and rows of narrow houses. It took one day for the initial excitement to subside and open my senses to other things in Amsterdam that were not less interesting. I was becoming more aware of my surroundings and paid closer attention to locals and customs in Amsterdam. One thing is certain, Amsterdam doesn't have strict rules for everybody to follow. But knowing a few tips upfront will definitely make your first trip to Amsterdam more enjoyable.
HERE ARE TOP 10 TIPS FOR YOUR FIRST TRIP TO AMSTERDAM:
1. Explore Amsterdam on foot
Amsterdam might look big at first. But don't rush to flag down a taxi or book Uber. Just start walking, and you'll see how receptive the city is to your effort. With your every step Amsterdam unveils its treasures after treasures that otherwise can stay hidden from you. On top of that, most of the major attractions are located in or near the city center not far from each other. Therefore, one of the best tips here is to spend your first trip to Amsterdam walking and exploring the city on foot.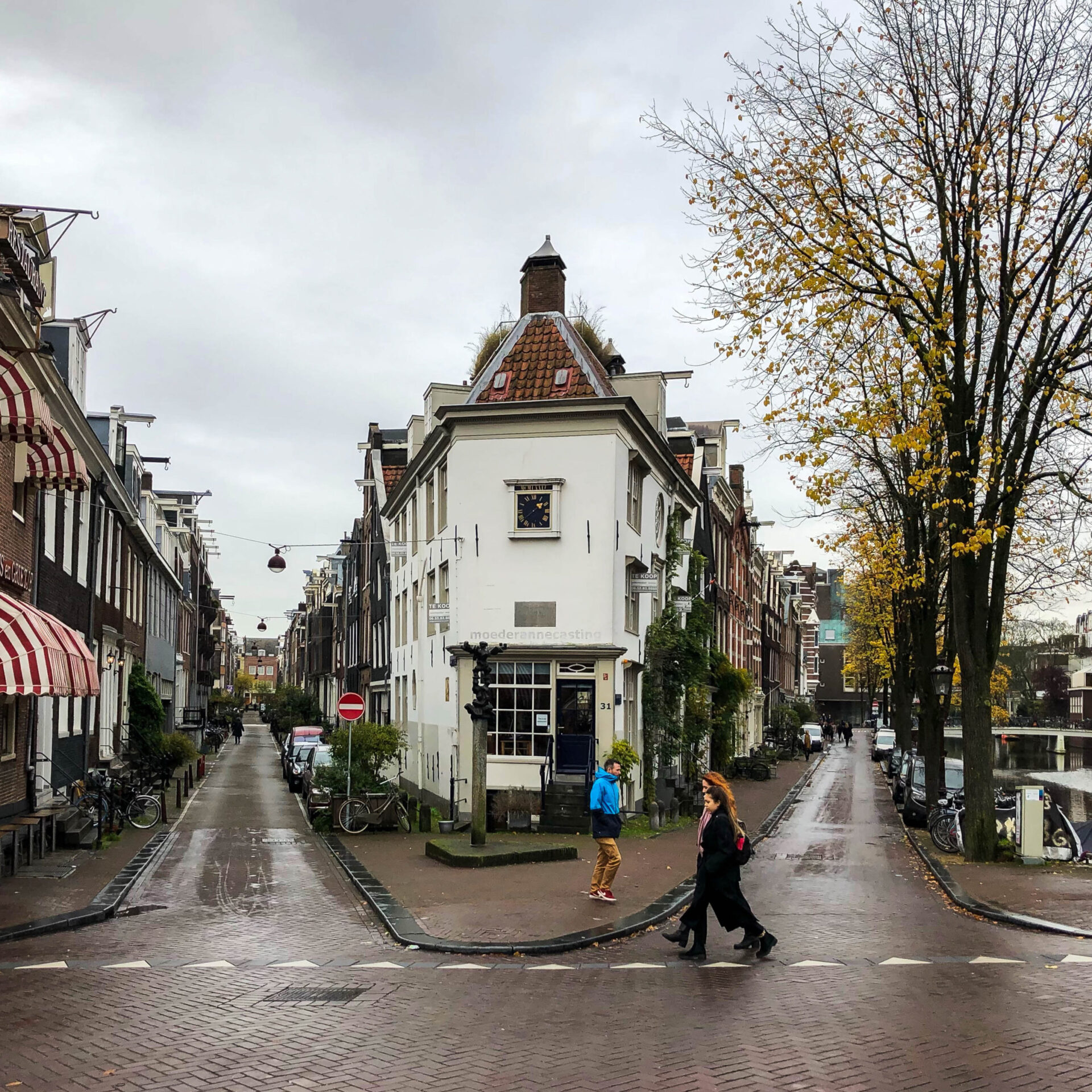 2.Take advantage of free ferries
Another useful tip for the first trip to Amsterdam involves public transportation. In cities like Paris or London, you'd think about busses or subways. In Amsterdam with its endless amount of canals and waterways ferries play an essential role in providing frequent rides across the water. Amsterdam's ferries connect the city center with Amsterdam Noord. Moreover, they are free and provide services for pedestrians, cyclists, and mopeds.
3. Look up frequently
The narrow houses of Amsterdam usually have steep and often winding staircases. There are some minor exceptions. However, one things is common for almost all buildings, it's quite difficult to bring large objects such as furniture inside. Therefore, there are hooks on top of the buildings to make it easier to get those bulky things up and into a window at the proper floor. For passerby though, those hooks and large objects are things to stay away. But accidents can still happen. And you don't want to spend your first trip to Amsterdam in hospital after being injured by falling down chair or couch. So don't forget to look up as frequently as you can.
4. Don't walk in bicycle lanes
Bicycles are one of the most popular and used modes of transportation. Bicycling in Amsterdam is a necessity, leisure, and sport. Almost every road, except for some streets in the city center, has bicycle lanes. And if you forget all other tips for your first trip to Amsterdam, make sure to remember to never walk in the bicycle lanes. First of all, you can easily be run into. Second, try to avoid breaking this unwritten rule and annoy many locals.
5. Rent a bike yourself
If you want to feel like a local even during your first Amsterdam trip, do like the locals do and rent a bike yourself.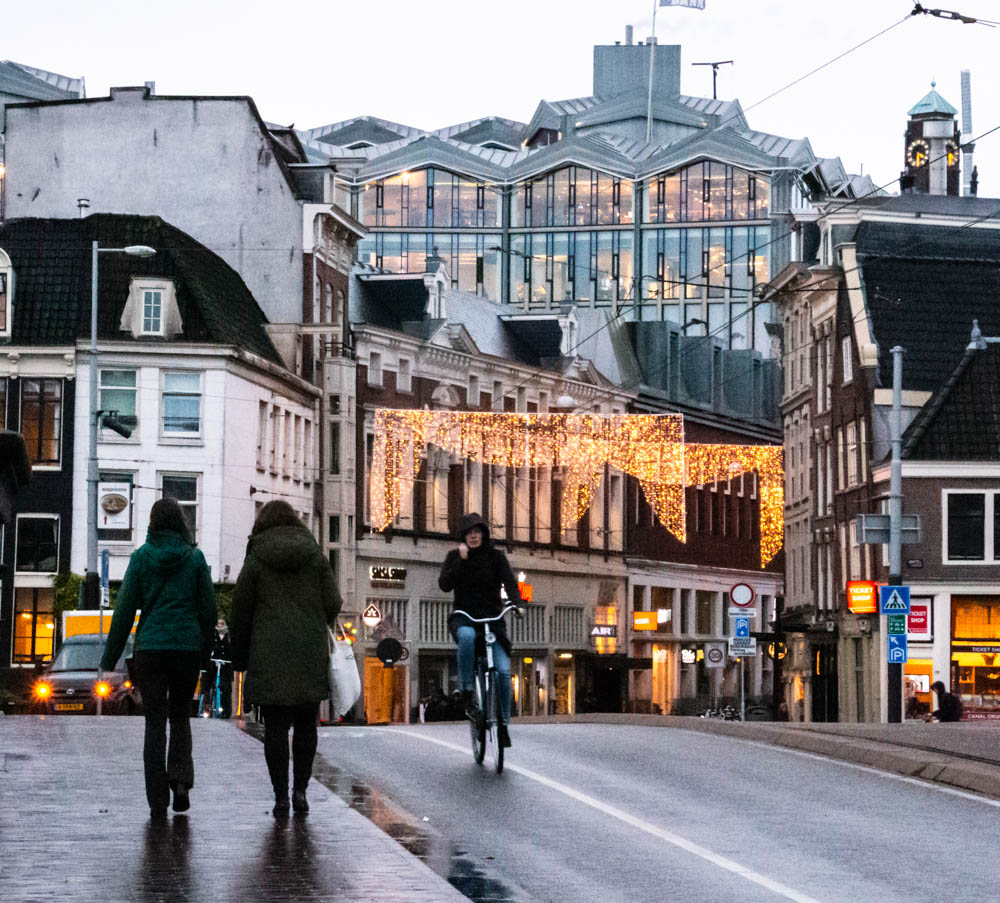 6. English? No problem
When you travel to a new country, most of the time you're expected to know at least a few common phrases in local language. In Amsterdam this problem is almost irrelevant. Apart from Dutch, the official language of the Netherlands, almost all residents of Amsterdam speak perfect English. Therefore, it's so easy to feel like a local during any including your very first trip to Amsterdam.
7. Hotels are expensive
One thing that can really spoil your visit is price of accommodation in Amsterdam. The capital of the Netherlands is expensive and so are its hotels. Even a room in a budget hotel can cost you a small fortune especially if you stay for a week or longer. One of the best tips to remember though is to book your hotel during the week and avoid weekends at all cost.
8. The Red Light District is just another area in Amsterdam
The famous Red Light District of Amsterdam is a regular street during the day. Located in the city center, it doesn't have a flushing sign or any other distinguishing characteristic. You can walk trough the area and don't even realize that it turns into an adult district in the evening. But as the sun goes down, ladies in seductive underwear show up in the windows of the buildings. And any doubts you might have had previously disappear. You know right then that this is the famous Red Light District of Amsterdam.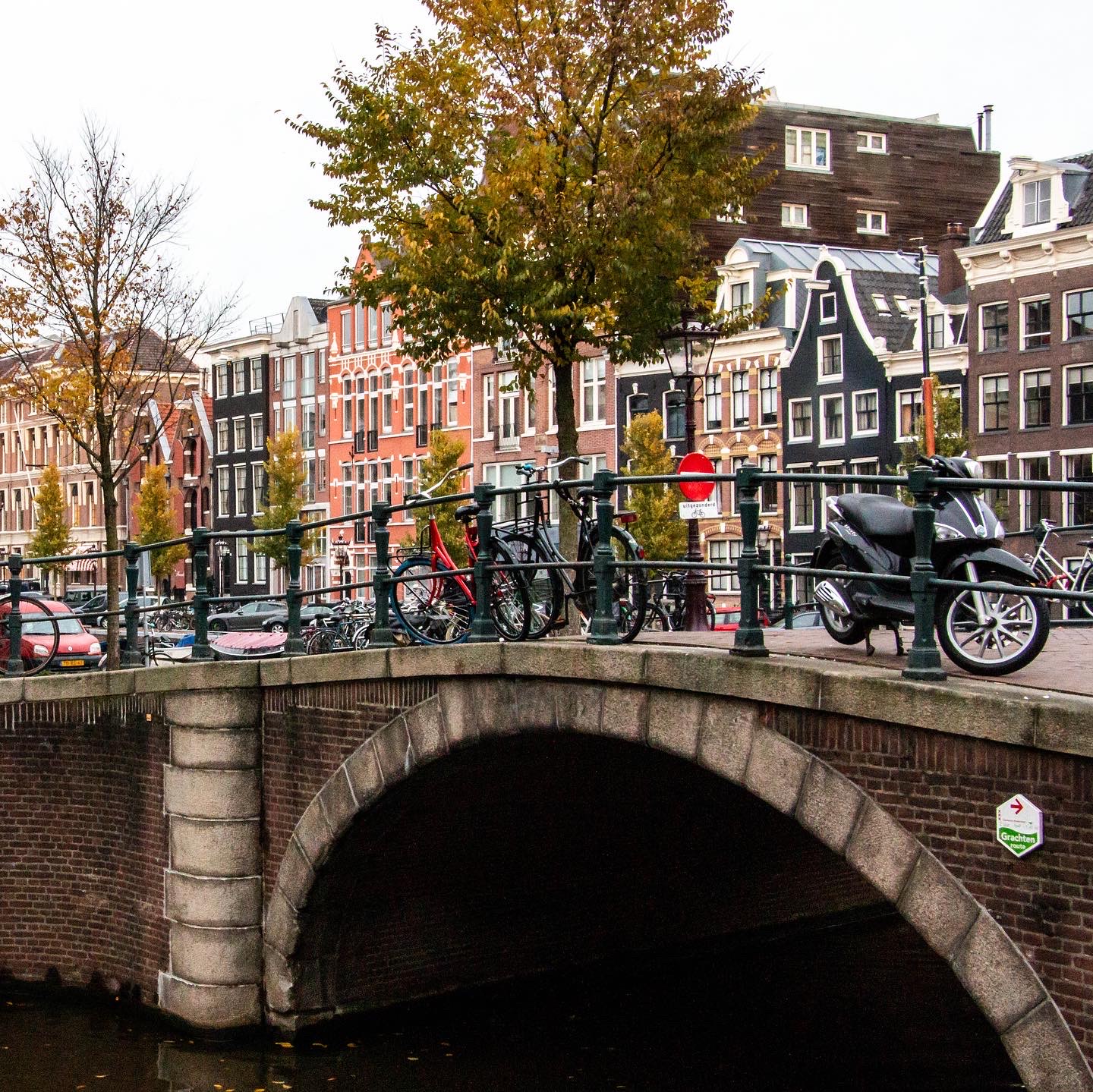 9. No taking pictures of the ladies in the Red Light District
Some of the tips for your first visit to Amsterdam can seem silly. You can forget or break others. However, you should always remember one tip. Don't get in trouble. Don't take pictures of the ladies in the Red Light District. For extra precaution you might even want to put your camera back in your bag.
10. No drinking in public in Amsterdam
While drinking in public is legal in general in the Netherlands, many cities forbid drinking alcohol in public places. In Amsterdam these areas include specific streets especially in the city center, parks, and even stairs in front of your house. Always keep this tip in mind, and don't let a can of beer ruin your first trip to Amsterdam.