These top things to do in and near Portland are the biggest reasons to visit the city when in Oregon. Moreover, inspired by the city, all you want to do after spending one day here is to continue exploring other things in Portland and its surroundings.
Top 10 Things to Do in and Near Portland in one Day
Portland is the first city you want to travel to when visiting Oregon. The biggest city in the state, followed by Salem, the capital of Oregon, Portland seems to have it all. From incredible parks, including the smallest park in the world, to its coffee culture and book obsession, Portland has no limit to things to do here. And don't let me start on outrageous natural beauty that surrounds the city. I'm definitely biased here, but I find exploring the scenic places around Portland one of the best things to do when visiting the area. Ready for your own one-day adventure?
HERE ARE THE TOP THINGS TO DO IN AND NEAR PORTLAND IN ONE DAY:
The best Things to Do in Portland
1. Powell's City of Books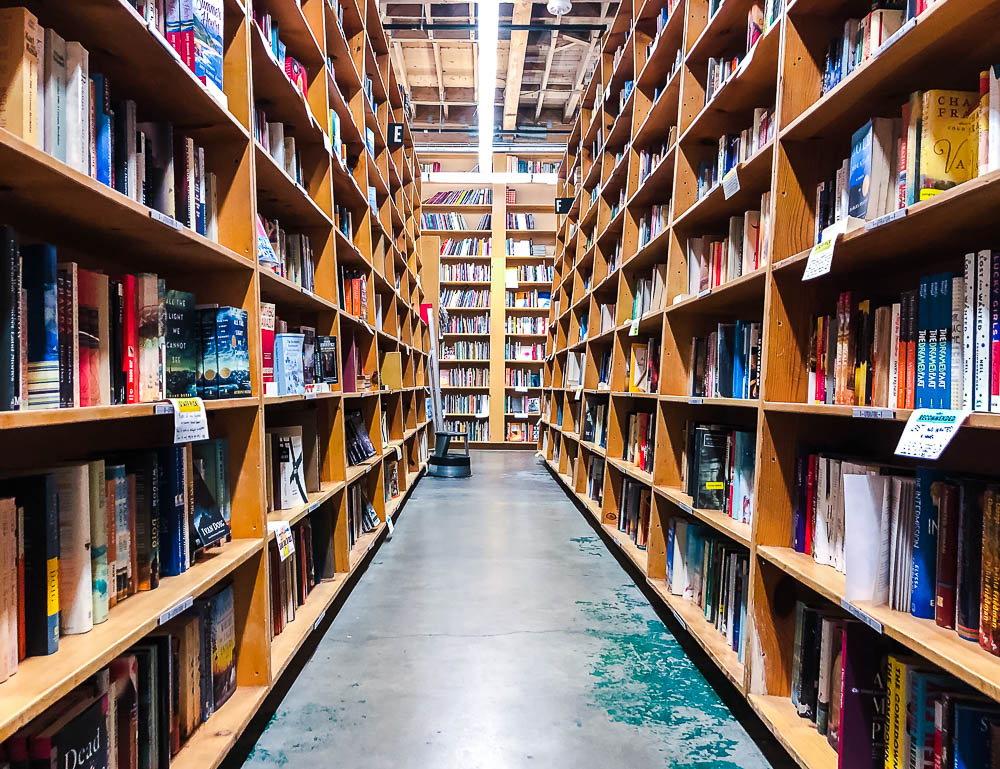 1005 W Burnside St, Portland, OR 97209
For a book lover like me, it'd be absolutely impossible not to start your list of things to do in Portland with Powell's City of Books. The largest bookstore in the world, the place occupies an entire city block and sells new as well as used books. Moreover, its prices can compete even with already low prices on amazon.com. I walked out with five new books, some of them had been sitting in my Amazon wish card for a while by then waiting for the prices to drop. Add to it, gift shops on every level and in every room of the store and a cozy cafe, and you'd want to spend the whole day here.
2. Washington Park
4033 SW Canyon Rd, Portland, OR 97221
To explore Oregon's hiking trails, museums, and gardens without leaving the city, head over to Washington Park. Located in the heart of the city, it offers some of the most interesting things to do with a family or alone. It includes visiting Oregon Zoo, exploring the Portland Japanese Garden, admiring flowers at the International Rose Test Garden and more.
3. St. Johns Bridge
8600 NW Bridge Ave, Portland, OR 97203
One of the most recognizable bridges in the city, St. Johns Bridge is almost a mandatory photo stop of every visitor to Portland.
4. Pine Street Market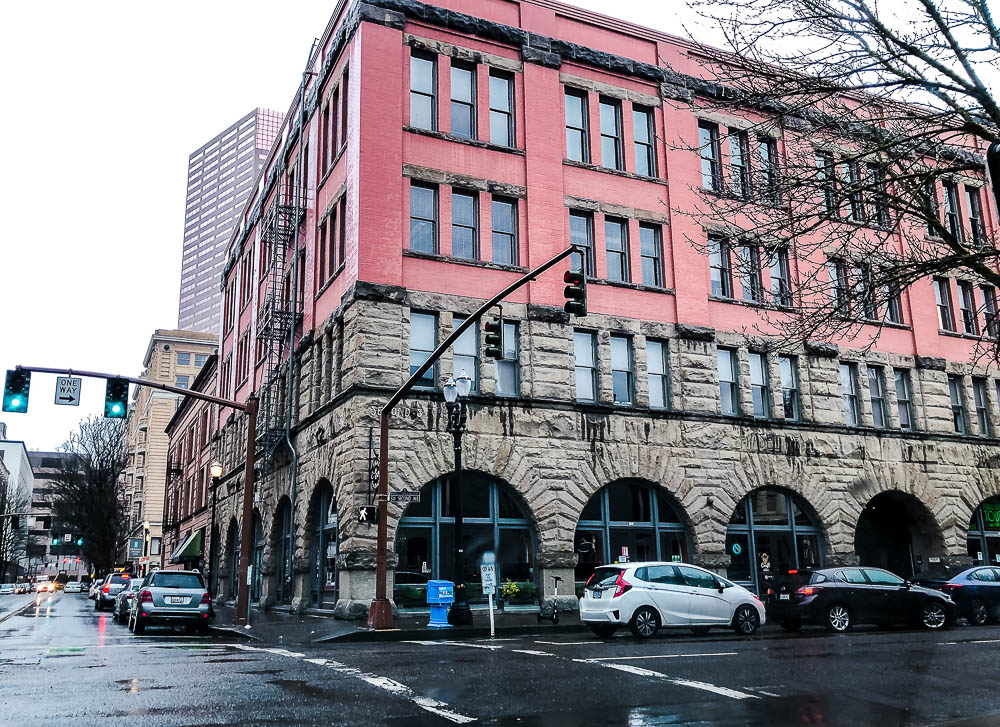 126 SW 2nd Ave, Portland, OR 97204
Pine Street Market is certainly an integral part of the city. Set in Old Town Chinatown, this place gathers all food-lovers with its modern "food stall" environment and gourmet lunch and dinner options. I personally find dining at Pine Street Market one of few overrated things to do in Portland, especially when it comes to breakfast choices.
5. Pittock Mansion
3229 NW Pittock Dr, Portland, OR 97210
Originally built as a private home for businessmen and publisher Henry Pittock, Pittock Mansion impresses with its stunning architecture. Wandering 23 rooms of the mansion filled with works of art and antique is one of the best things to do on a rainy day in Portland. During a few hours of your visit, the mansion tells you about the city's history and incredible susses story of Henry and Georgiana Pittock. To make your visit irresistible, Pittock Mansion offers panoramic views of Portland and its surrounding.
6. Lan Su Chinese Garden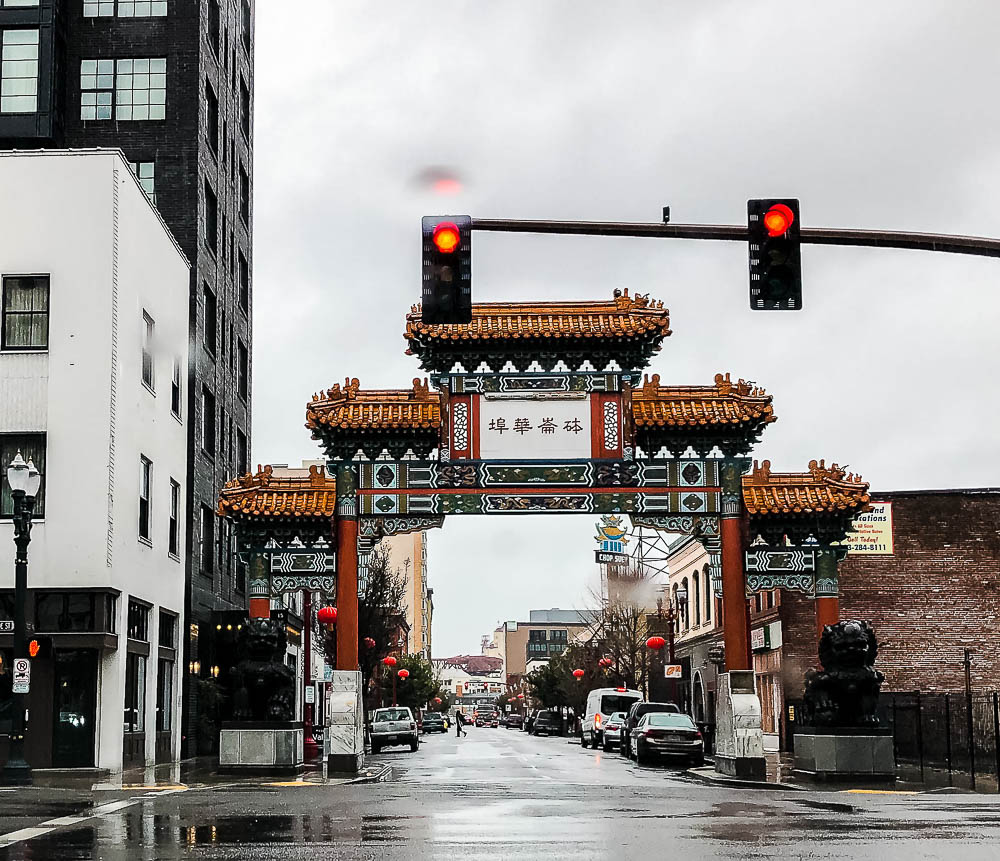 239 NW Everett St, Portland, OR 97209
The Lan Su Chinese Garden is not a typical Chinese garden you'll find in many big cities. An authentic Ming Dynasty style garden was open in 2000 and encompasses an entire block of historic Chinatown district in Portland. Moreover, the Lan Su Chinese Garden features rare plants native to China and hosts several arts exhibitions a year.
The best Things to Do near Portland
7. Latourell Falls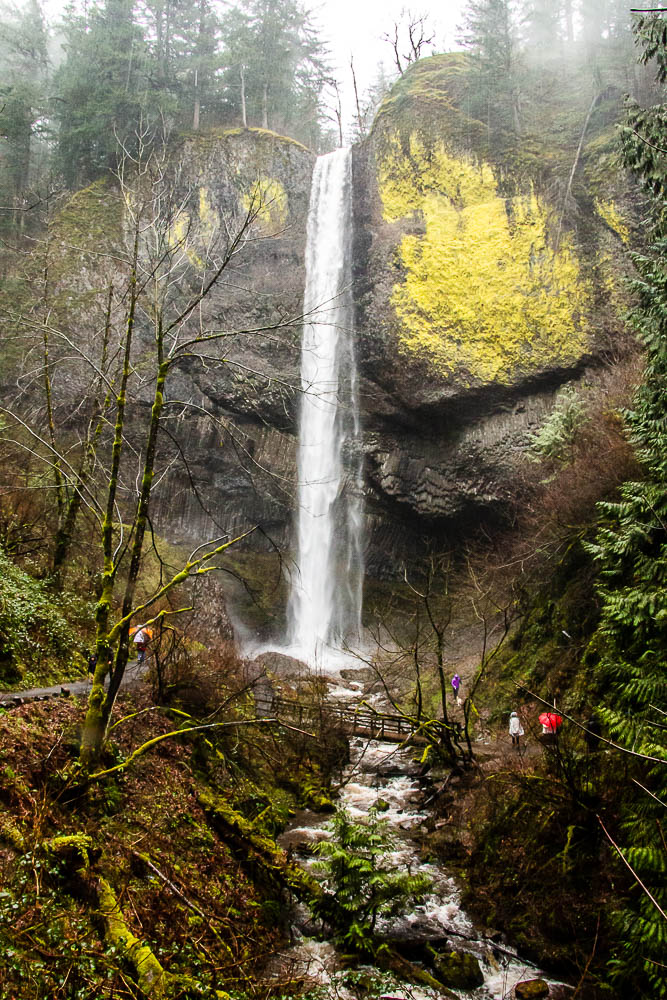 Columbia River Gorge, Multnomah County, Oregon, U.S
The outskirts of Portland are not less impressive offering, in my opinion, even greater things to do. Once you venture to the Columbia River Gorge, Latourell Falls are one of the first stops to make here. The waterfall is located near the Historic Columbia River Highway and is visible from the road. For a better view, follow a short path down to the base of the waterfall.
8. Bridal Veil Falls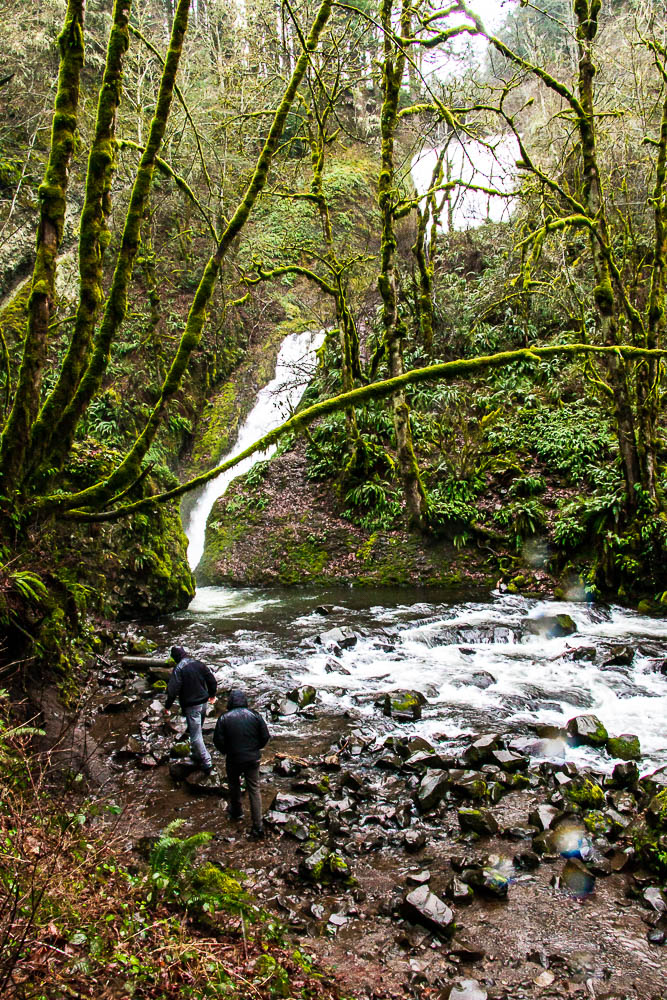 Columbia River Gorge, Multnomah County, Oregon, U.S
Bridal Veil Falls is located about six minutes away from Latourell Falls. Unlike the latter one, Bridal Veil Fall is hidden in lush Oregon's forest. It can be accessed via a short, less than a mile round-trip trail through the wilderness. Although the hiking trail that reminds more of a walk in a park attracts decent amount of visitors, the waterfall is worth every effort.
9. Multnomah Falls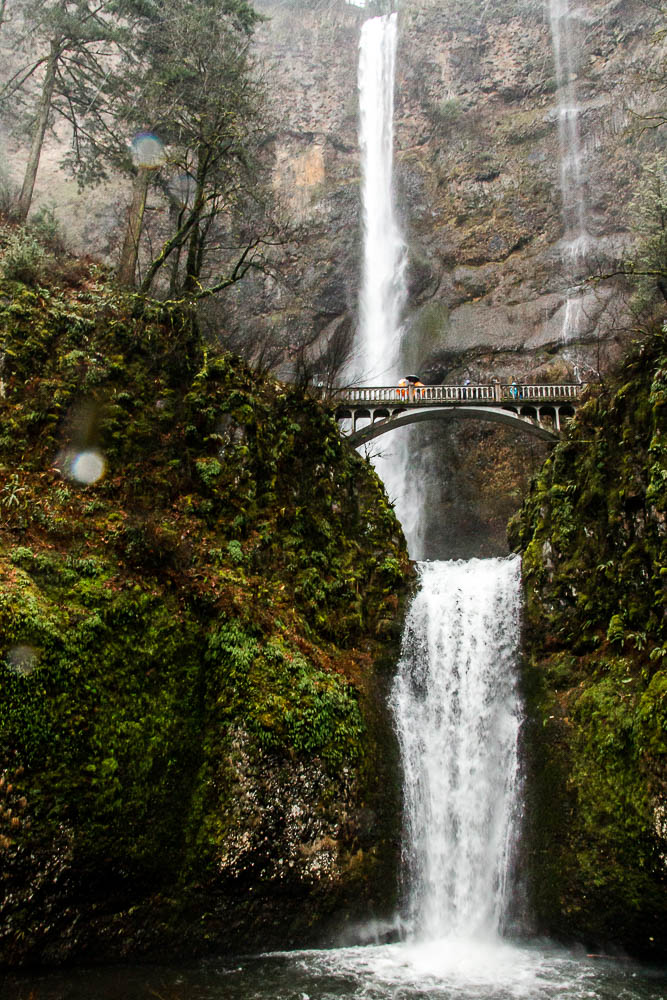 Columbia River Gorge, Multnomah County, Oregon, U.S
The pride of Oregon, Multnomah Falls is another beautiful site near Portland. Located on Multnomah Creek in the Columbia River Gorge, it's one of the busiest places in the area. A 611-foot-tall waterfall consists of two tiers. The Benson Bridge traverses between the two cascades visually dividing Multhomah Falls into two smaller waterfalls.
10. Wahkeena Falls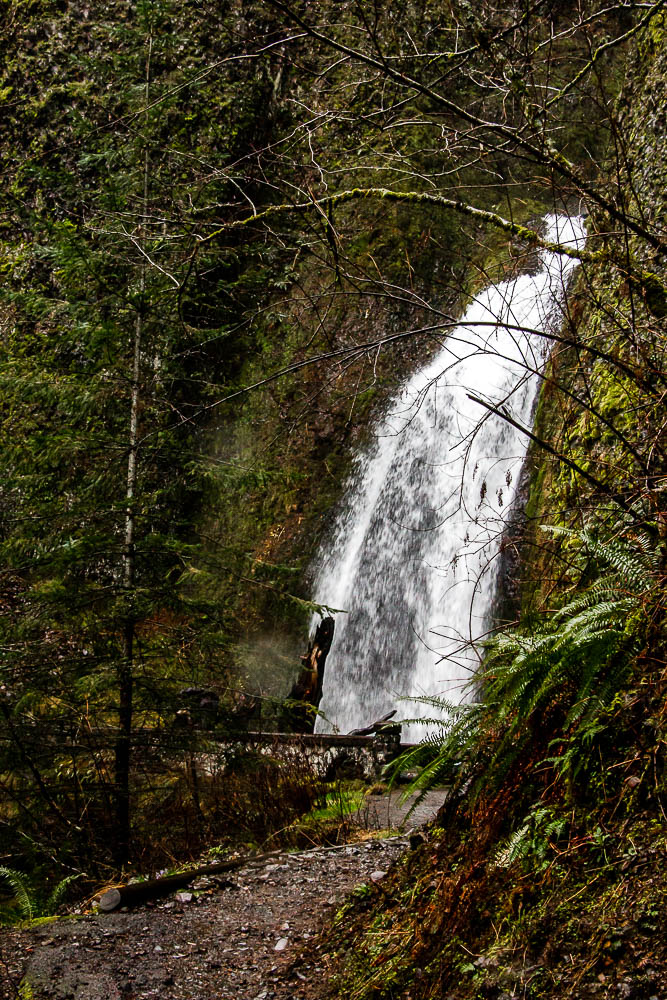 Wahkeena Trail #420, Corbett, OR 97019
The list of things to do near Portland is close to being endless, but there is only so much one can do in one day. Thus our last place to see near Portland is Wahkeena Falls. Similar to Multnomah Falls, this waterfall has a small stone bridge. But the similarities end here. Unlike the Benson Bridge, this stone bridge is located at the base of Multnomah Falls. Furthermore, the water doesn't plunge directly to the ground, but gracefully cascades down. What's more, crowds of visitors typical for Multnomah Falls never make to Wahkeena Falls.
Read more