Traveling to Rome on a budget is possible. Moreover, it's a sure way to get to know the real city. Think of traveling to Rome on a budget as a secret guide accessible mostly to locals.
10 Tips for Traveling Rome on a Budget
If high prices ever hold you back from visiting one of your bucket list destinations, then you're not alone. For years I was postponing my visit to Rome thinking that there was no way to travel there on a budget. I convinced myself that I needed to save an impressive sum before traveling to Rome. Then planning our European trip I, just out of curiosity, checked airfares from Vienna to Rome. Wow, it was more than affordable. A thorough research followed, and it opened a whole new window of possibilities. Traveling to Rome on a budget was doable. Moreover, visiting Rome on a budget promised an unbiased look at the city, very similar to how the locals see it. And so,
HERE ARE 10 TIPS FOR TRAVELING ROME ON A BUDGET: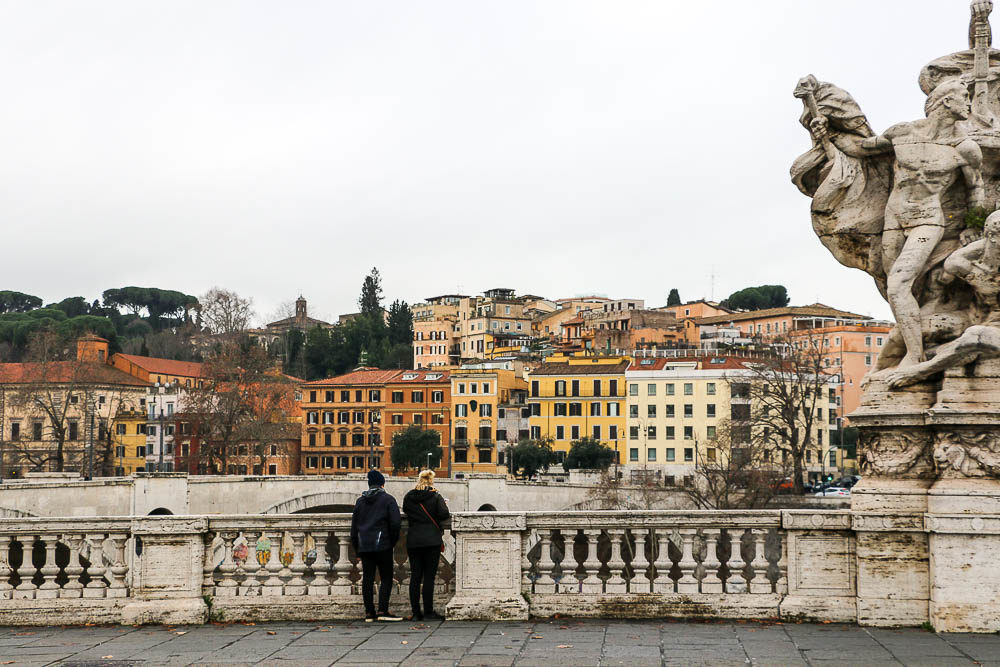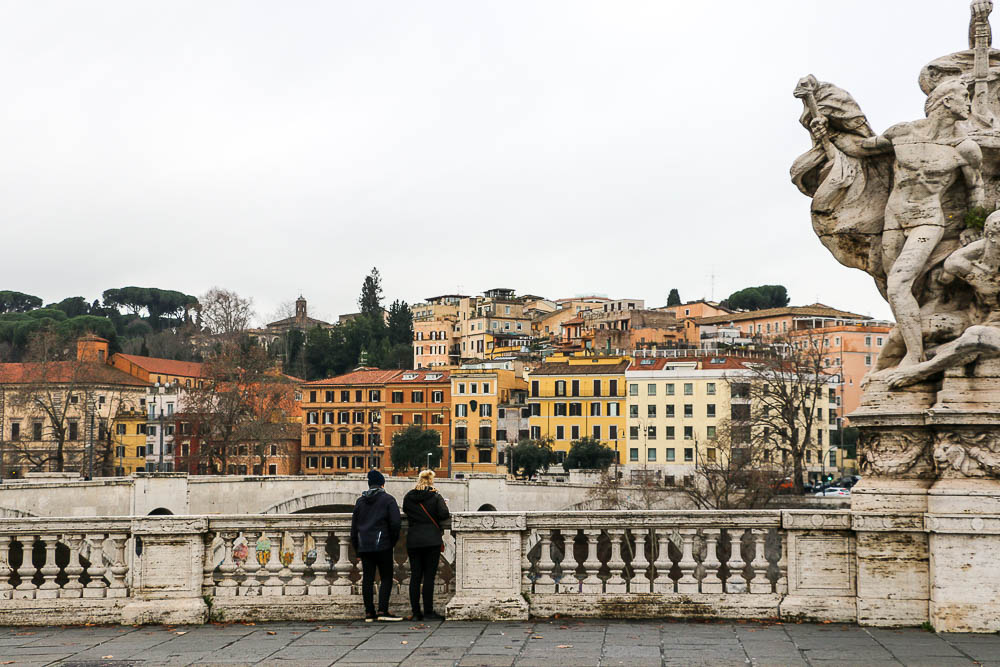 1. Low season is a king of traveling Rome on a budget
This is probably one of the most popular tips on how to travel on a budget anywhere including Rome. And yet, this is one of a few tips that often gets neglected and overlooked. But the truth is, the low season is indeed the best time to visit Rome when your budget is tight. First of all, airfares are significantly cheaper than during the high season. Second, Rome offers you variety of accommodations that otherwise would be out of your budget reach. So, for example, in January we stayed in the center of the city within walking distance of all iconic attractions. And the best part is that we had to pay only a fraction of what it'd cost us in June or July.
2. Use Metro or buses
The good thing about Rome is that majority of its landmarks are located not far away from each other. It's still quite a walk especially for those who have some issues restricting them from prolong walking. But it's not impossible. Moreover, exploring Rome on foot has a positive effect on your budget. On top of that, it lets you see some parts of Rome that travel guides usually keep silent about.
Using public transportation is another way to save money when visiting Rome. Riding a bus would be your best option to get as close as possible to your destination. Metro covers a rather limited area. Thus, you might need to walk a bit farther after riding a metro. As for me, I always stick to Metro. I feel like a fish in water with this type of transportation. Rome was not exception. I could ride a metro train to get a bit closer to my next destination and walk from there without missing the opportunity to see more of Rome.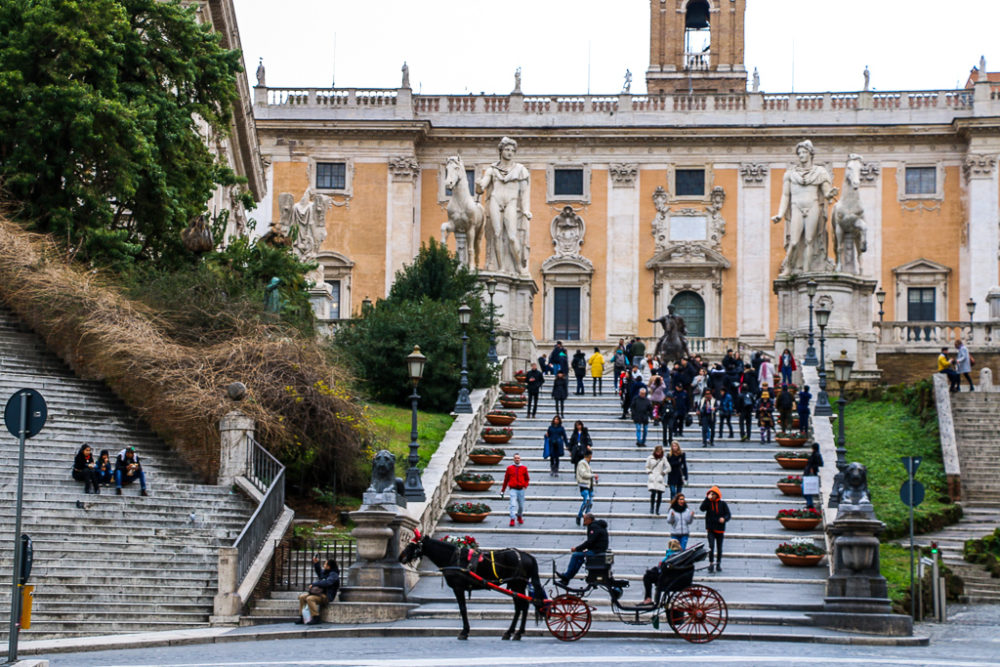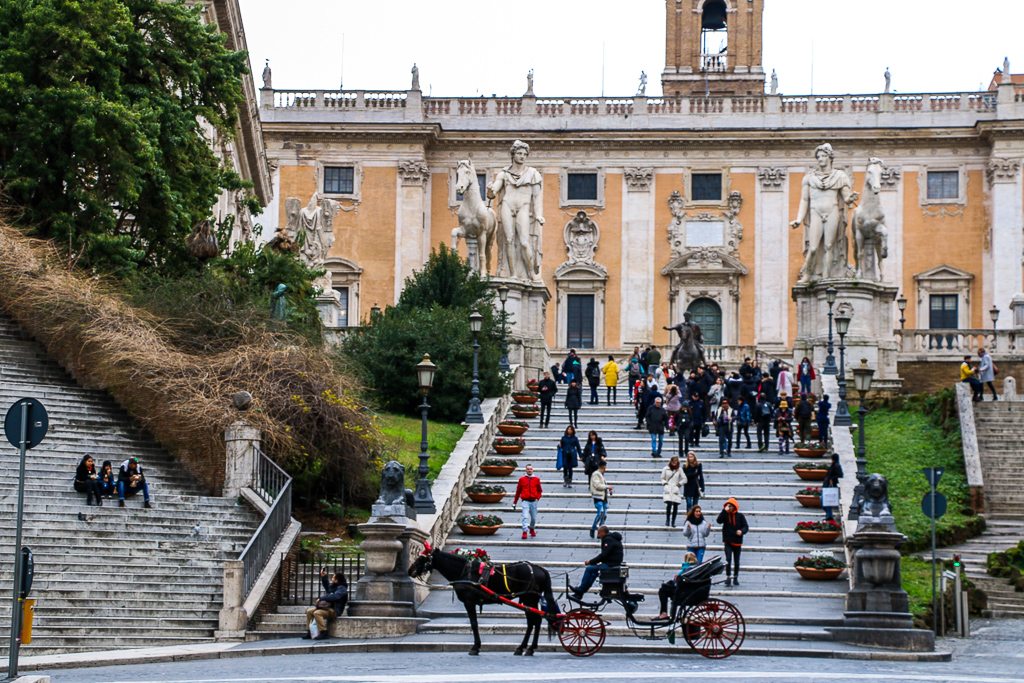 3. Affordable way to and from airport
In big cities like Rome, a ride to and from airport can take a toll on your budget. I always recommend to research your options in advance to find out how you can save money from the moment you arrive in Rome.
Leonardo Express Airport train is one of the most convenient ways to get to Rome Termini Station in the city center. The train runs with frequency of every 15 minutes. The journey takes approximately 30 minutes and costs about 14 Euros. It's still a lot compared to other European cities. However, next to taxi price of about 50 Euros, the train ride looks like a bargain. On the other hand, if you travel in a group of three or four, you end up paying almost the same amount for a train and a taxi. In that case, a bit of luxury aka taxi ride feels better.
If you want to stretch your Rome budget for a bit longer, search for some travel deals at omit.com. These is how we traveled back to airport for almost half of the price we had paid a few days earlier when going to the city center.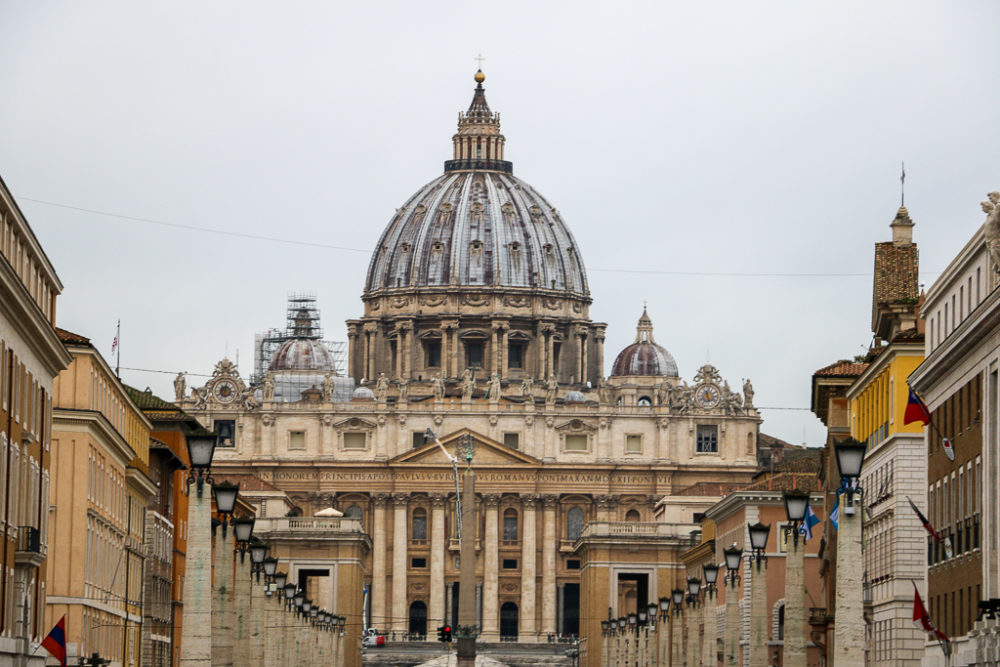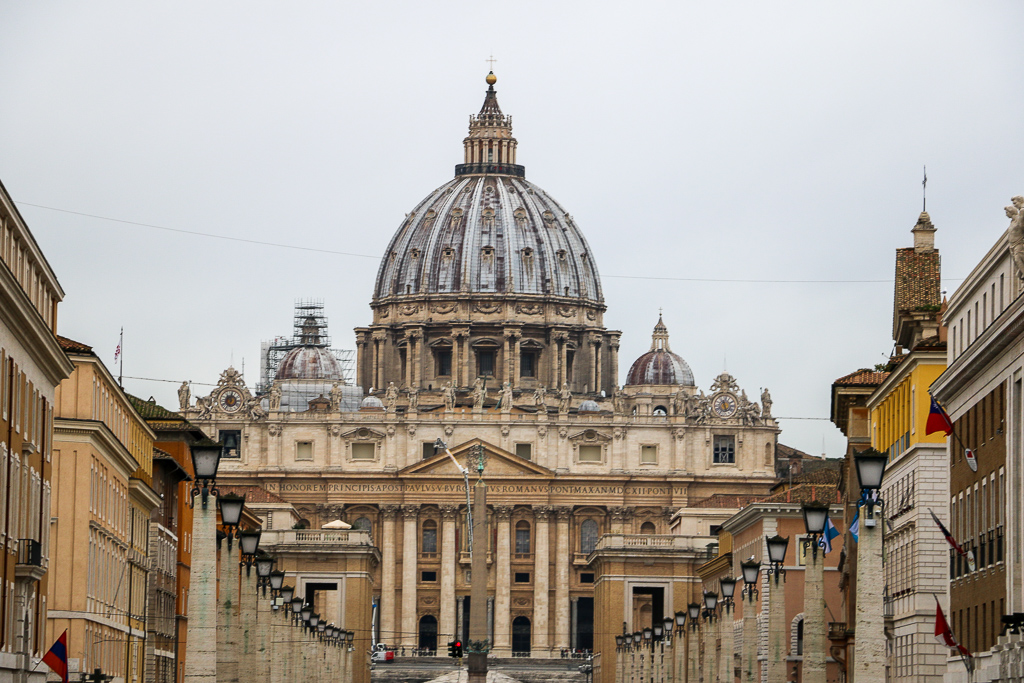 4. Don't buy tickets in the streets
Even when traveling to Rome on a budget, you can't afford not to shell out a bit and visit some of its iconic places. Thinks about the Colosseum, the Roman Forum, the Vatican City (technically, it's a separate country). But a visit to these places can have the biggest impact on your budget after airline tickets and accommodations in Rome.
In order not to fall prey to touristic traps, avoid buying tickets from individual travel agents in front of the most popular attractions in Rome. Their prices usually include a whole bunch of commissions covering services of travel agencies and their associates. Instead, try to always stay within you budget and buy tickets from the official websites. Official tourist booth selling tickets all over Rome are your next best option to go to.
5. Get combination tickets to save money when in Rome
And yet, there's even a better way to visit major attractions of Rome on a tight budget. Instead of buying an individual ticket to see the Colosseum, get a combination ticket and save money. The combo ticket includes admission to the Colosseum, the Roman Forum, and the Palatine Hill and Museum. Other great combo options to keep you on a budget in Rome are 48-hour Roma Pass and Vatican & Rome Card.
6. Haggle if you must to
If you failed to buy tickets to Rome attractions in advance and have to go with the individual travel agents in the streets, haggle. The price they offer is often higher than a real price. So, don't hesitate to ask for discount. If your first street ticket seller insists on his price, move on to the next seller. They all want your business, and sooner or later they'll work with you.
Another quick tip here to ensure your budget in Rome doesn't exceed its limit. Find something in common with your potential seller before making a deal. He or she will be more willing to lower the price. We got our Vatical tickets for significantly less after my husband and a street travel agent found out that they grew up in the same region.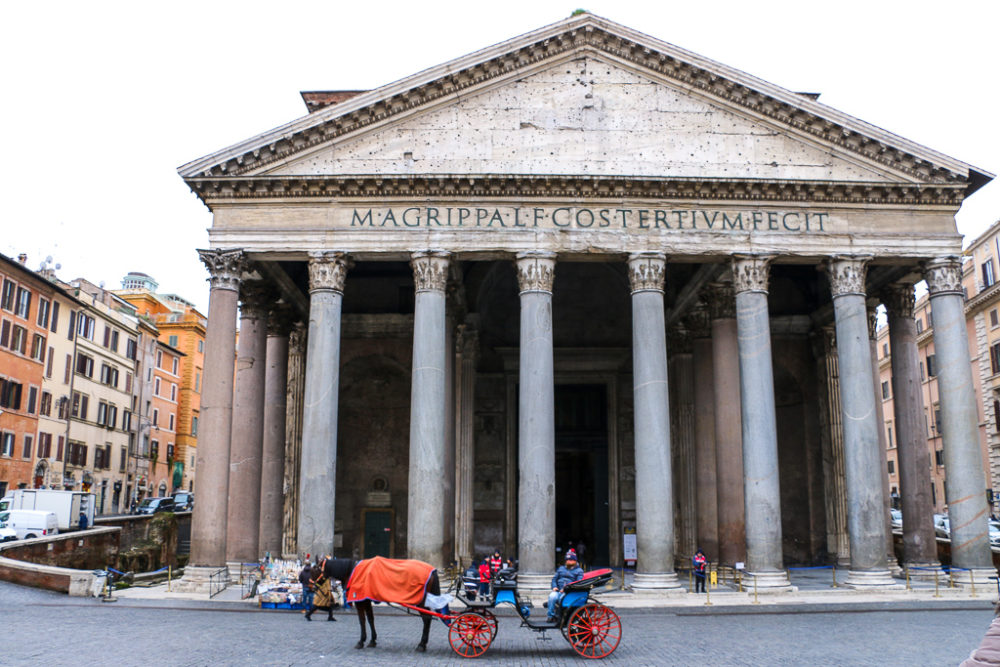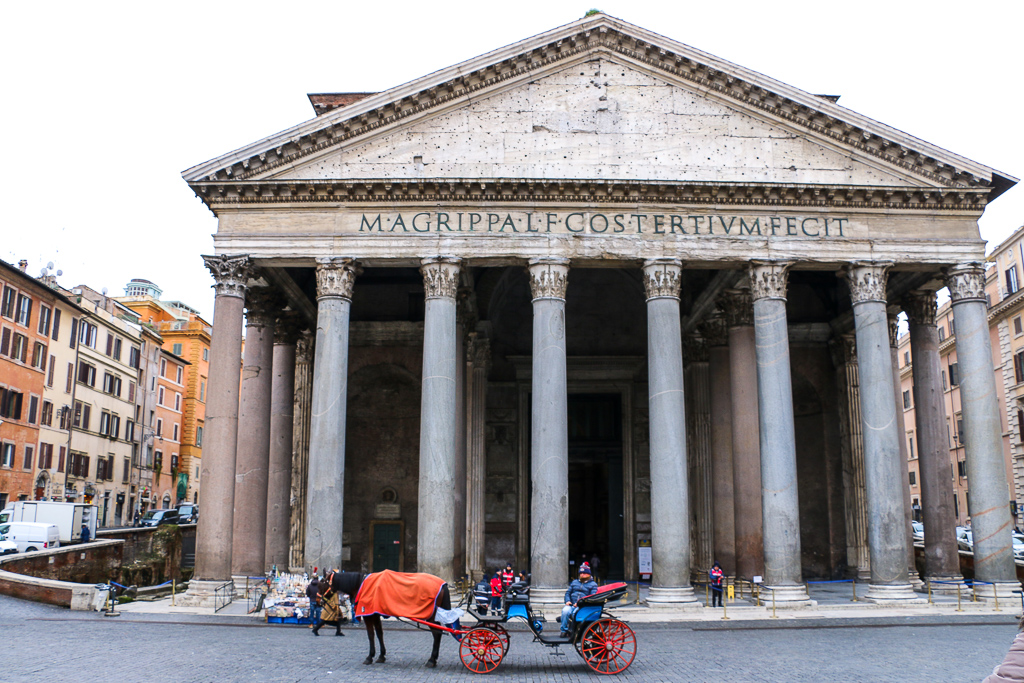 7. Check out free attractions when traveling to Rome on a budget
While it's common to use a portion of your budget on sightseeing in Rome, the city surprises with many free landmarks. Therefore, you can safely add the Spanish Steps, the Trevi Fountain, the Pantheon, and Piazza Navona to your Rome itinerary.
8. Visit some areas of Vatican as part of your budget trip to Rome
Even Vatican allows you to wonder at some of its unfading treasure free of charge. So St. Peter's Basilica and adjoining St. Peter's Square keep their doors open for all visitors at no cost. Moreover, last Sunday of the month you get to see the Vatican Museums without spending a dime.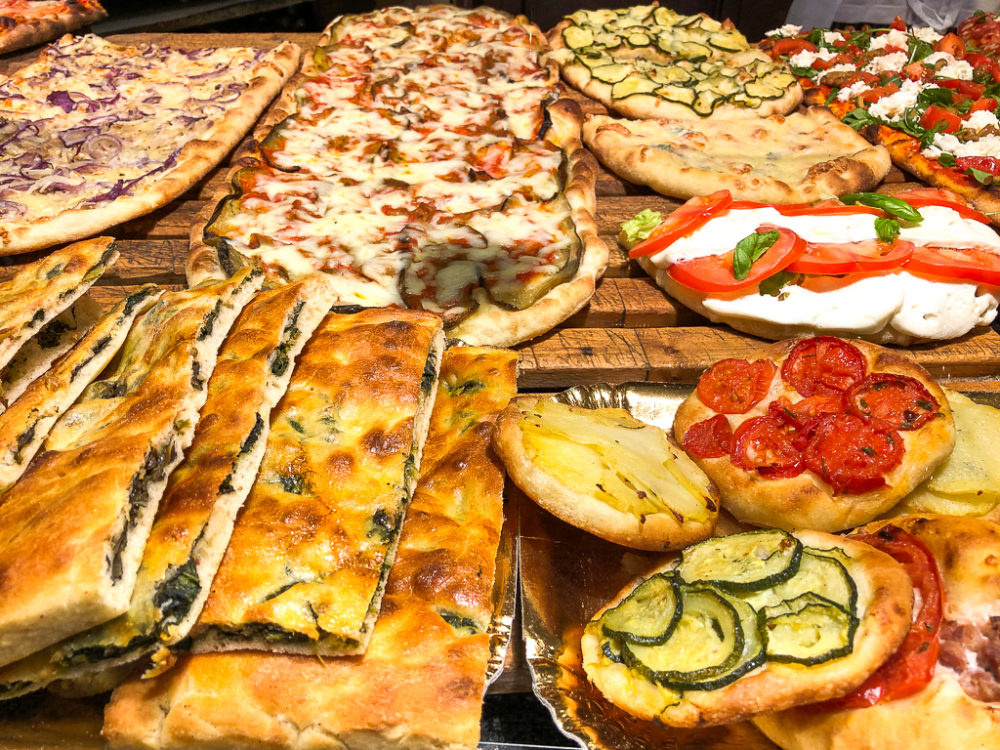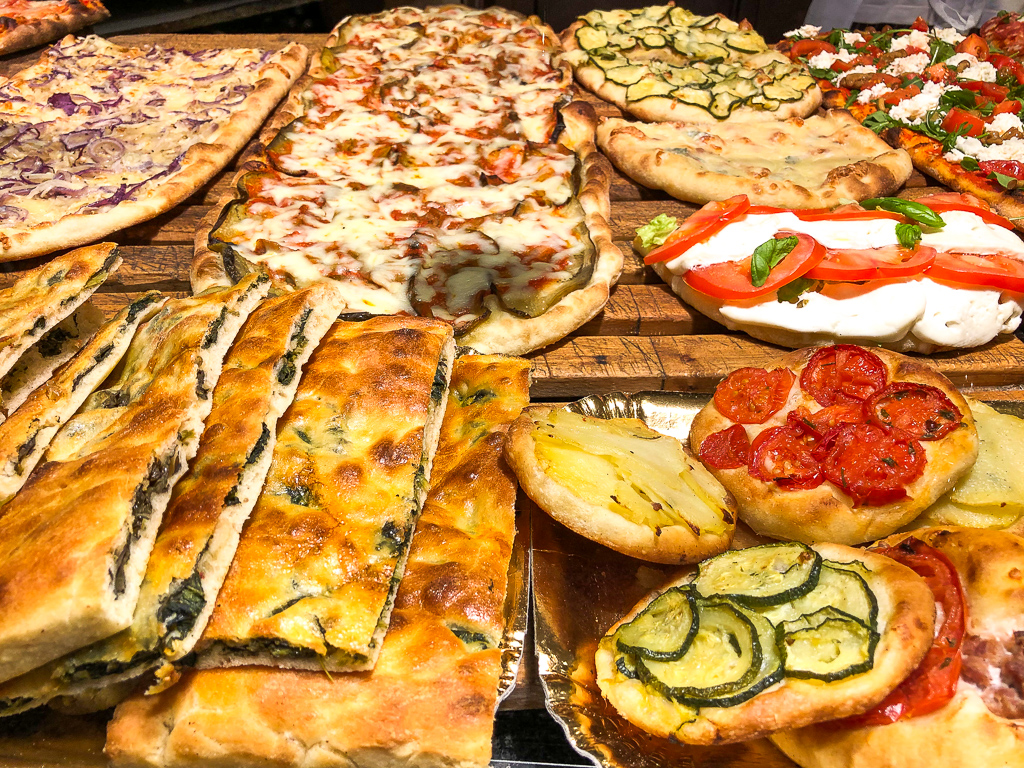 9. Ditch expensive restaurants in favor of smaller eateries
It's a common fact that you can forget about traveling Rome on a budget when eating at expensive restaurant. On top of higher food prices, your bill there often includes "coperta", fee or tax for sitting down in the restaurant. It ranges somewhere from one to three Euros.
Smaller, family eateries, on the other hand, keep it simple and more affordable. You pay for what you ask for. No hidden fees attached. Moreover, even these smaller restaurants can make something special for you. For example, I got my vegan pasta cooked specially for me at Milvio's Family after simply asking if they had any vegan dishes.
10. Join Rome free walking tours
Can you even ask for a better thing to do in Rome on a budget? In addition to seeing the city from a local's point of view, you learn history and hear interesting stories about Rome. The best part is it's all completely free of charge. Who can say no to it?
Read more