Oregon doesn't usually ring a bell when it comes to planing your next outdoor adventure. For most people it's a state where it rains a lot and gets pretty cold in fall and winter. Apart from Twilight movie, there is nothing that can ignite your travel passion for Oregon, is there?
Why Oregon Should be Your Next Outdoor Adventure
I was almost as skeptical about Oregon as majority of other people who skip it altogether when visiting the US. On the other hand, I'm curious especially when it comes to new places. A mouth ago, this trait of mine took me to Oregon for a cross-state road trip adventure. If I ever wondered what attracts people to the American Northwest, Oregon has all the answers to my question. And here are ten reasons why you should consider Oregon your next outdoor adventure.
10 REASONS TO CHOOSE OREGON FOR YOUR NEXT OUTDOOR ADVENTURE:
1. Latourell Falls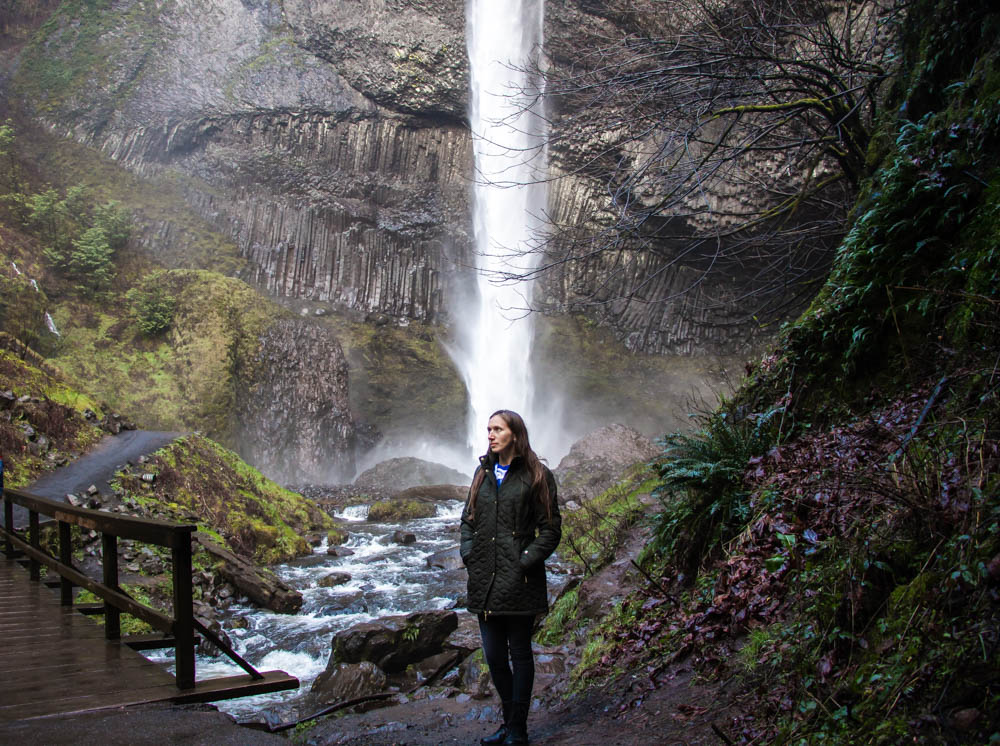 My husband's goal for this trip was simple. He was on a mission to explore the great outdoors of Oregon specially famous waterfalls near Portland. Latourell Falls was not his first choice and he was itching to see other falls. I insisted on stopping by this waterfall. And since we traveled with a toddler who happened to fall asleep in the car, we had to take turns when hiking to Latourell Falls. When I saw my husband's face after he came back to the car, I knew he was more than impressed. In fact, Latourell Falls became his favorite among many other waterfall outdoor adventures in Oregon that day.
2. Multnomah Falls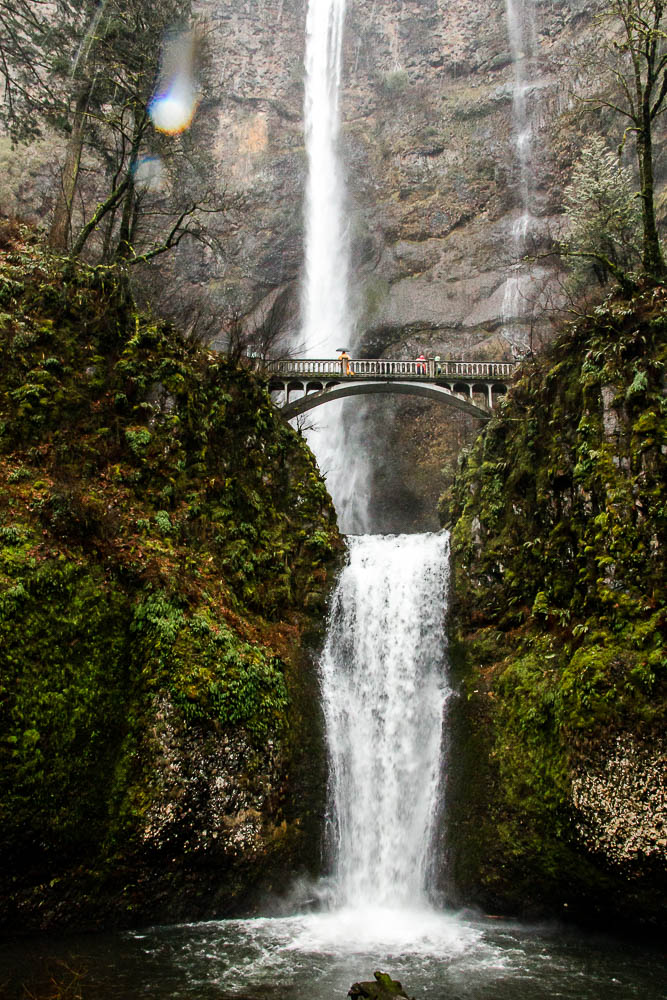 Multnomah Falls enticed my husband to Oregon in the first place. The 611-foot-high waterfall is located in the Columbia River Gorge and is accessible from the Historic Columbia River Highway. Thanks to its easy accessibility, Multnomah Falls gets pretty busy. But it's by far the only drawback of adding this waterfall to your Oregon outdoor itinerary.
3. Smith Rock State Park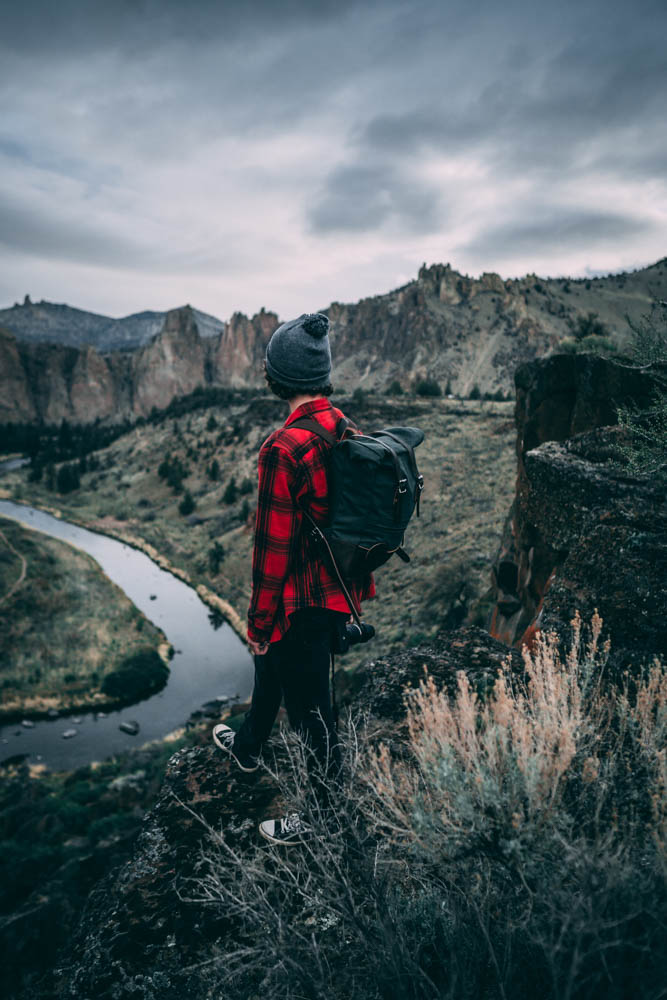 Smith Rock State Park is considered the birth place of American sport climbing. Home to  thousands of routes, this Oregon's park allures climbers from all over the world. Hikers and mountain bikers also find plenty of opportunities to test their athleticism. Moreover, panoramic views of deep river canyons and towers of volcanic ash contribute to the park's fame as one of the 7 outdoor wonders of Oregon. 
4. Mount Hood National Forest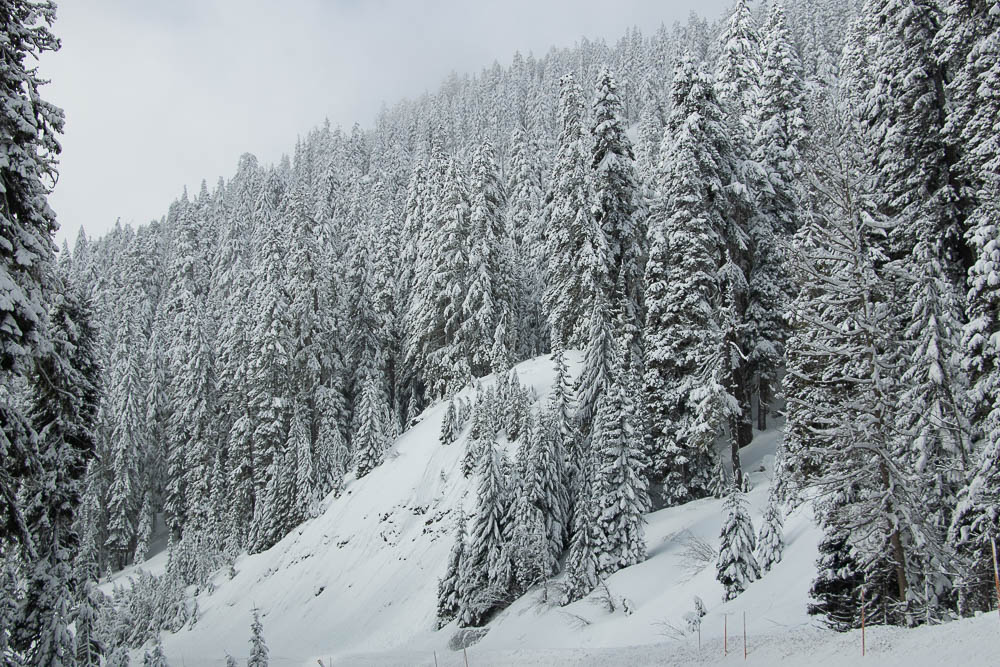 Mount Hood National Forest was never on our Oregon outdoor list. We sort of stumbled upon it when trying to get to another place. We never made to our initial destination because I failed to check weather forecast and get winter tire chains. Instead, we got to play in the snow and admire winter wonderland at Mount Hood National Forest in Oregon.
5. Crater Lake National Park
Crater Lake National Park is an outdoor adventurer's playground. From hiking up Garfield Peak to making your way to Plaikni Fall and driving the Rim Drive, the park offers ample attractions to nature and sport enthusiasts. The main feature of the place, however, is Crater Lake, created by a collapsed volcano. 
6. Oregon Coastal Trail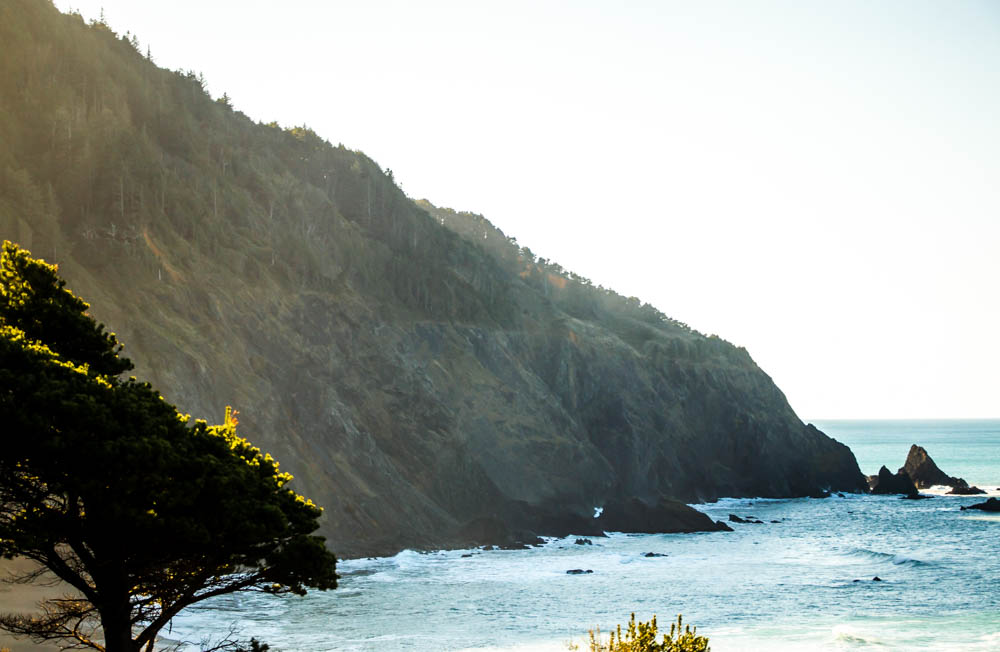 Long-distance hikers have a soft spot for the Oregon Coastal Trail. The route runs along the coast of Oregon from the mouth of the Columbia River to the California border. There is no limits of what you can see when walking the trail. Sandy beaches, state parks, seaside cliffs, national forests, and coastal towns… Certainly, the Oregon Coastal Trail is one of the greatest outdoor adventures in the state.
7. Umpqua Hot Springs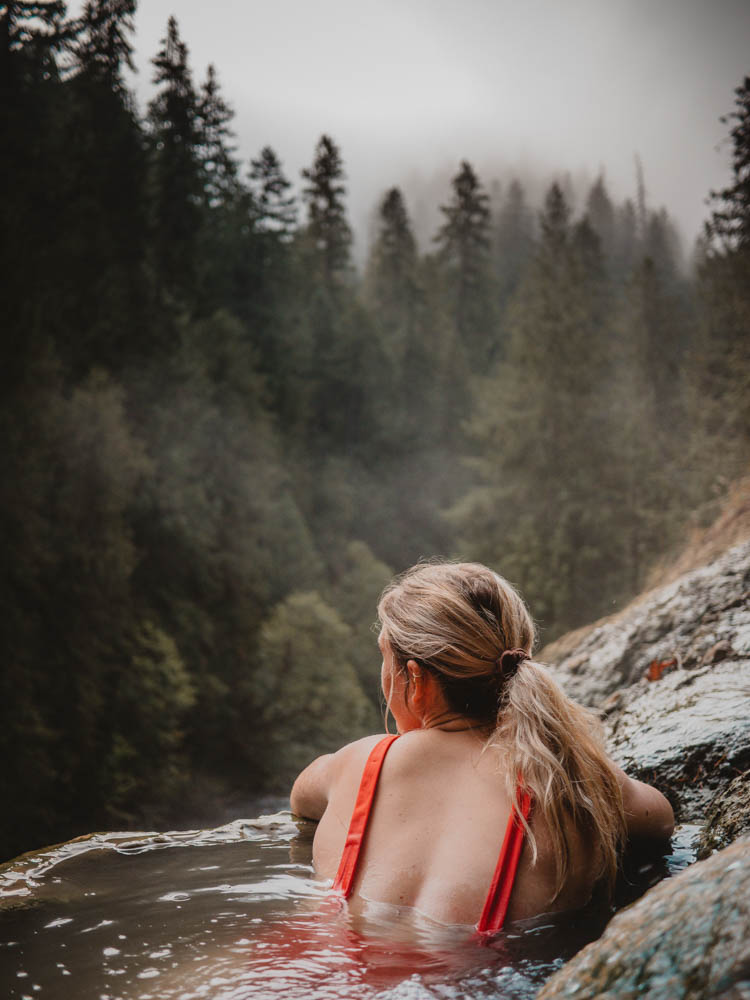 Oregon has been long known for its natural hot springs. At times, overwhelming attention on social media to Oregon's natural wonders makes you want to skill them altogether. Oh no, not another Instagrammable place… Nevertheless, there is a better reason to visit these outdoor mineral pools in Oregon than just a pretty picture. Start with Umpqua Hot Springs and see it for yourself.
8. Samuel H. Boardman State Scenic Corridor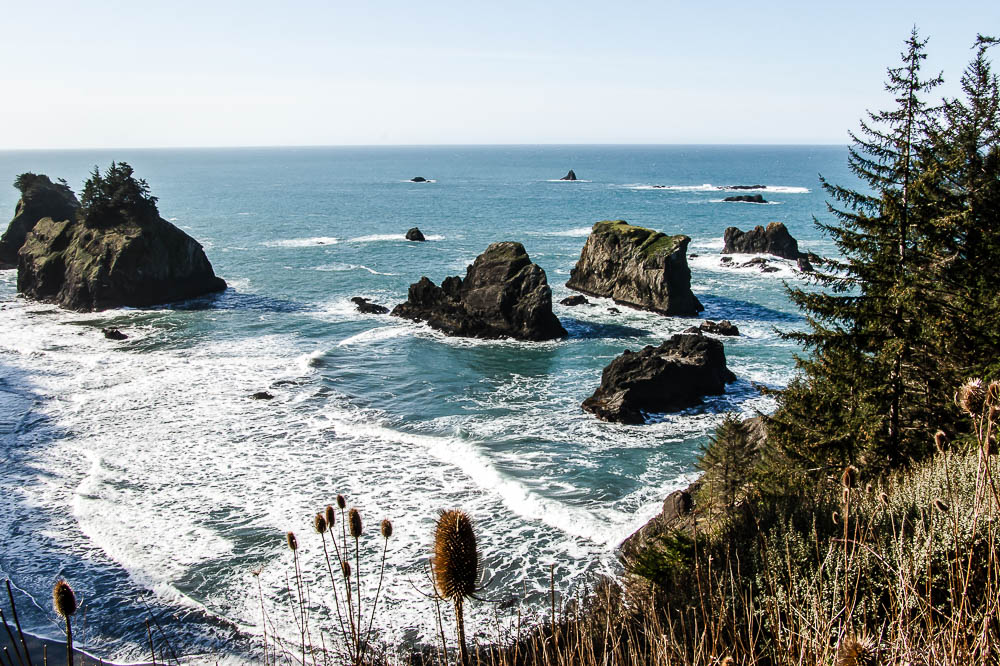 As many places we visited on our road trip in Oregon, Samuel H. Boardman State Scenic Corridor didn't make the initial cut. The place was our backup plan in case weather wasn't on our side. Should I say we were glad that Mother Nature interrupted our plans at the last moment? I don't know, but I never regretted visiting Samuel H. Boardman State Scenic Corridor on our last day in Oregon.
9. Willamette National Forest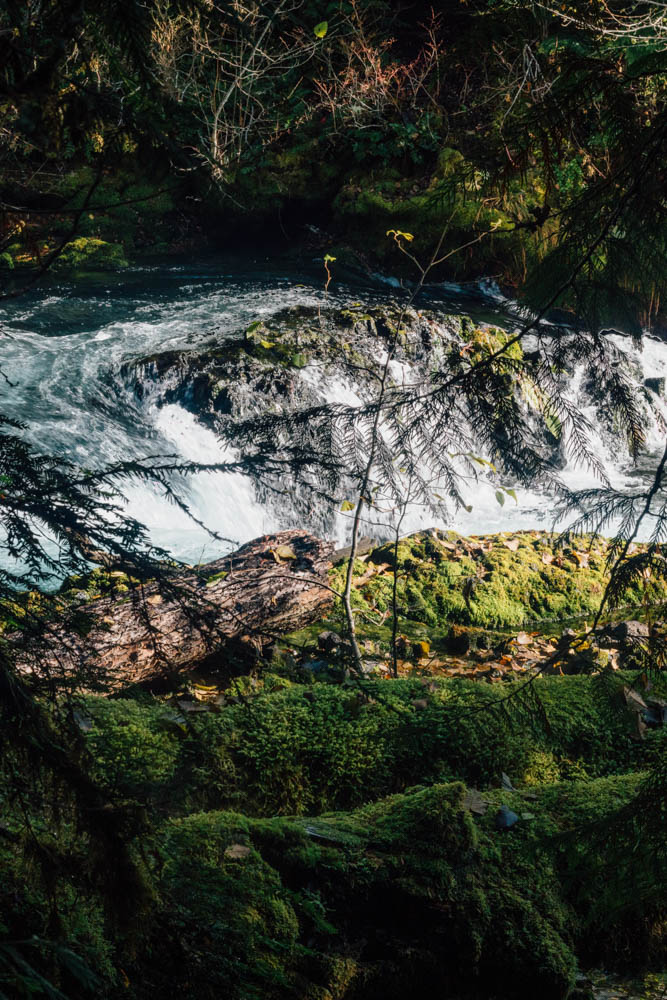 Contrarily to my husband, I had only one thing on my mind when visiting the great outdoors of Oregon. I needed to see moss-filled forests. Although Willamette National Forest is not the only place in Oregon to see moss covered trees, it combines this "sightseeing" with other outdoor activities. Hiking to waterfall, getting lost in the wilderness, riding mountain bicycles are just the tip of the iceberg.
10. Cannon Beach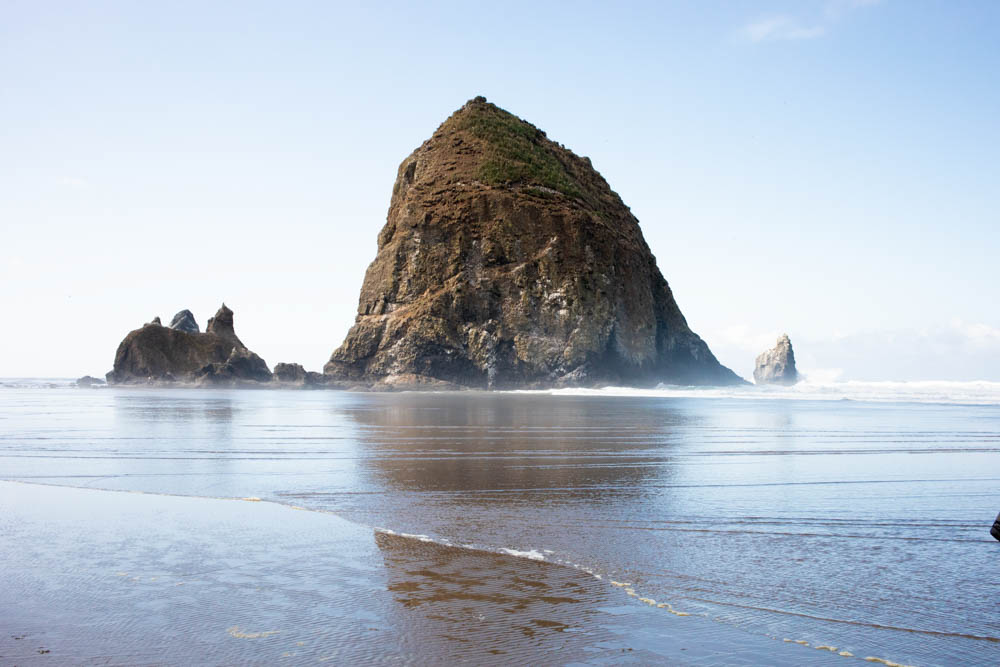 Haystack Rock is certainly the main reason to visit Cannon Beach in northwest Oregon. Additionally, scenic trails in Ecola State Park and sea caves at Hug Point make this coastal city appropriate even for the most experienced outdoor enthusiasts.
Read more