Scotland is famous for unpredictable weather, whisky, Loch Ness monster, and Scottish oatmeal rolls that we are about to make.
Recipes Around the World: Scottish Oatmeal Rolls
If you grew up in or ever visited Scotland, Scottish oatmeal rolls accompanied you all the way through the region. Simple and easy to make, this traditional dish have been a part of every household in Scotland for centuries. The Scottish like to eat their rolls during National Bread Week. In these 7 days, all kinds of baked goodies appear on the tables without leaving room for calorie counting. More often the locals don't need any celebration to indulge in their favorite Scottish oatmeal rolls.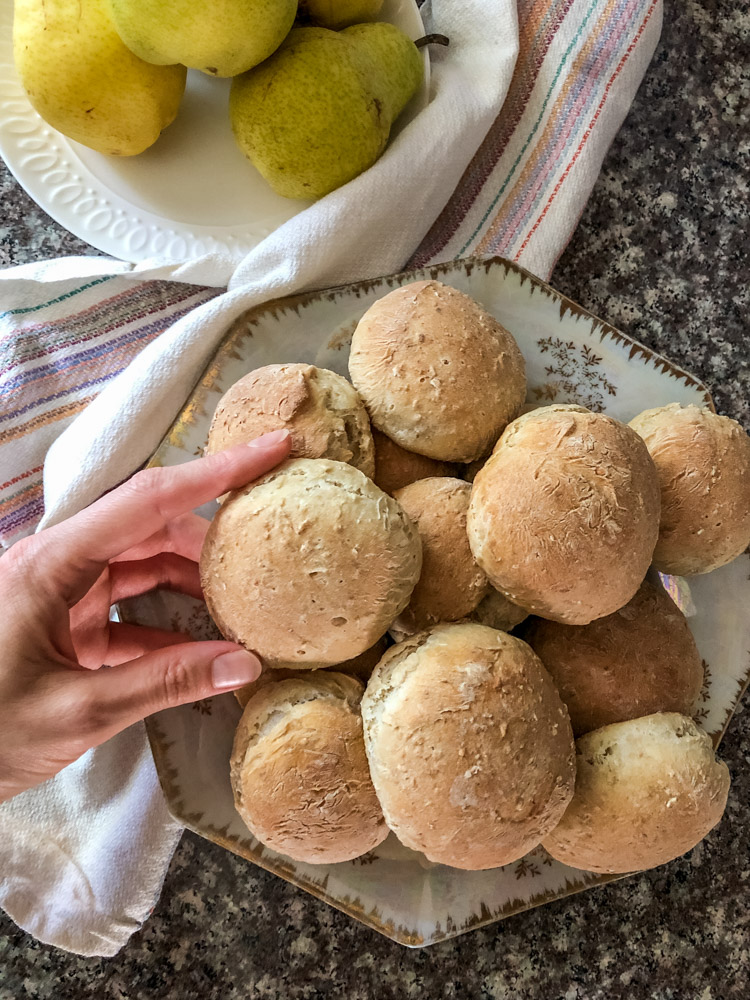 History
Scotland and oatmeal go hand in hand. You can't imagine one without another. Oats have grown in Scotland since late medieval times. Back then they were the staple diet of farmers. Slowly, oats gained popularity and found their way to the tables of aristocrats and rich population. However, not only the taste of the grains, but also the variety of dishes made from oats contributed to such broad acceptance. From Scottish porridge to Scottish buns, Scottish oat scones, and Scottish oatmeal rolls, the Scottish have been getting creative with their oats.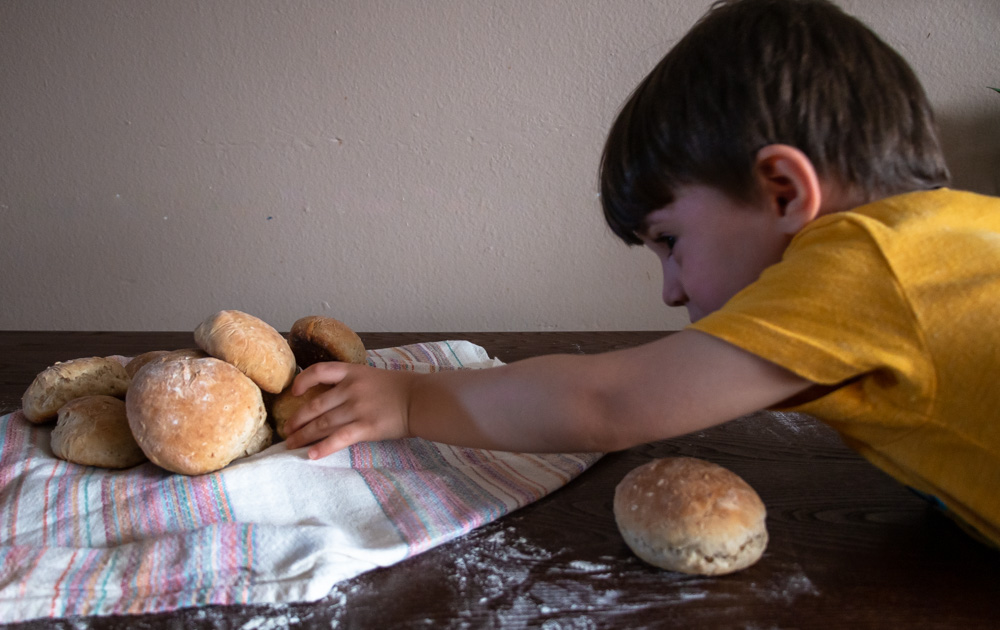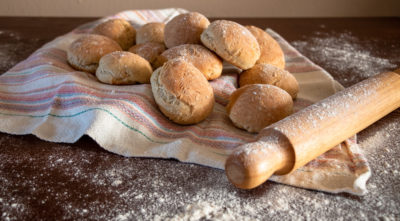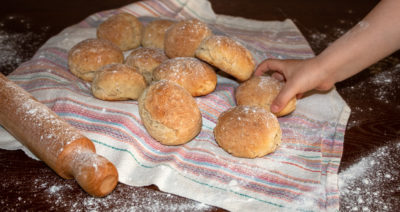 Benefits
The obsession with oats and Scottish oatmeal rolls have positive health effects. Oats are a highly nutritions and sustaining food. They contain a big amount of vitamins, minerals, fiber, and antioxidants. Studies show that oats assists with weight lass, reduce risk of heart disease, and lower blood sugar levels. You can find more about the benefits here.
But when it comes to Scottish oatmeal rolls, the Scottish let themself relax and add a small amount of sugar. Maybe a bit of sweetness helps them deal with Scottish inclement weather.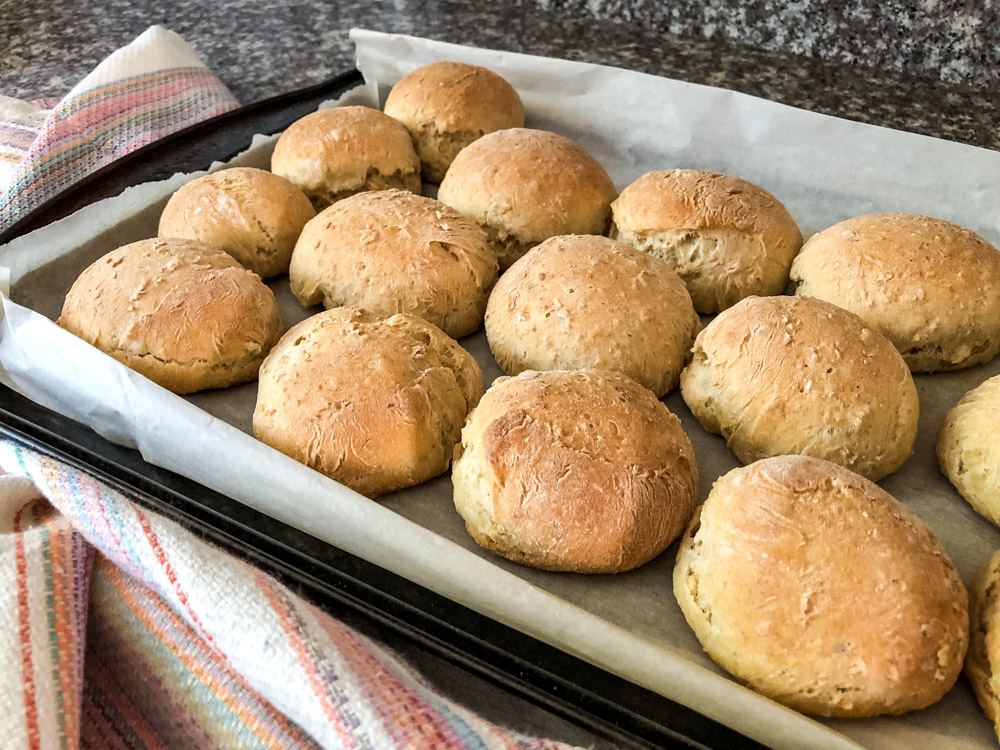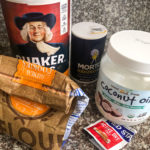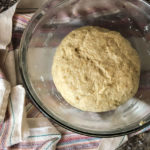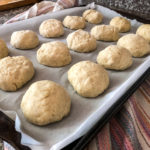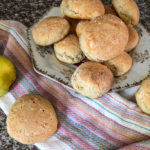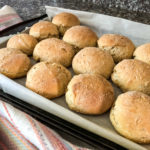 SCOTTISH OATMEAL ROLLS RECIPE:
Ingredients
Boiling water: 1 1/2 cups
Old-fashioned oats: 1 1/2 cups
Brown sugar: 1/3 cup (optional)
Salt: 1 1/2 teaspoons
Canola oil: 1 tablespoon (feel free to substitute it for any of your favorite oils)
Active dry yeast: 1 package (1/4 ounce)
All-purpose flour: 2 3/4 – 3 1/4 cups
Warm water: 1/4 cups

Butter and honey (optional)
Preparation of Scottish Oatmeal Rolls
Pour the boiling water over oats in a large bowl. Add brown sugar (if used), salt, and oil, stir and let it cool to 110°-115°. Stir the mixture occasionally.

While the mixture is cooling, in a smaller bowl, dissolve yeast in warm water. Let it stand for 5 minutes and add to the oat mixture. Add enough flour to form a stiff dough.

Place the dough on a well-floured table or chopping board and knead it until smooth and elastic. Put into a greased bowl, cover with plastic wrap, and let it rise in a warm place until doubled. It takes about 1 hour.

Punch the dough down. Place on a lightly-floured table or chopping board, divide and shape into small balls (approximately 20). Place the balls into a greased baking pan and cover with a tower. Let them rise in a warm place until doubled for about 30 minutes.

Preheat over to 350°. Bake for 20-25 minutes or until lightly browned. (Scottish oatmeal rolls without brown sugar usually don't brown a lot.) Remove from the pan and let cool on a wire rack. Serve with butter and honey if desired.
Read more