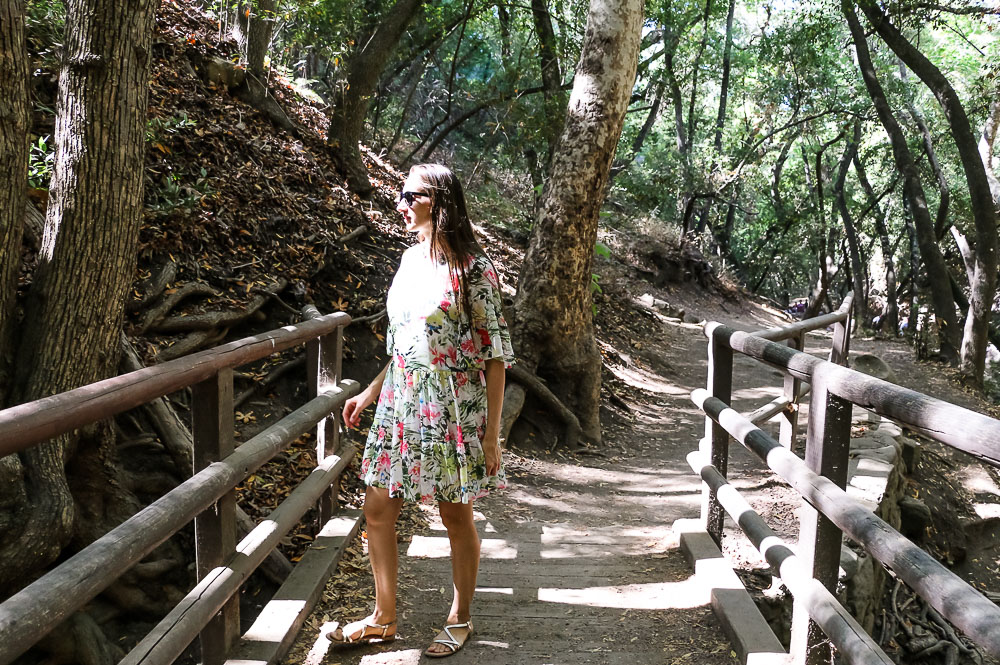 When you are aching for an escape from bustling Solvang, there is no better way to fulfill your desire than a visit to Nojoqui Falls.
How to Visit Nojoqui Falls, California
Nojoqui Falls (pronounced na-hoo-ee) is an endearing eighty-foot waterfall on California's Central Coast. Favorite among locals, the natural attraction is nested between Solvang and Buellton. Such an ideal location makes Nojoqui Falls a delightful destination to visit any time of the day.
Considering also that the waterfall is a part of Nojoqui Falls Park with ample recreational activities, you can plan for a full day out in nature. For those who are pressed by time, stop by Nojoqui Falls during your visit to Solvang. The trip won't take more than one or two hours.
The Best Time to Visit Nojoqui Falls
There is hardly a bad season to visit enchanting Nojoqui Falls. The picturesque natural attraction welcomes guests all year round. Mediterranean climate of the region also encourages you to venture to Nojoqui Falls and admire bubbling streams of water emptying in a small pool at the bottom of the waterfall. The sight is astounding. It lures both adults and kids. The latter constantly strive to dip their little hands in the cold water.
However, the force of the waterfall's streams varies from season to season. While in fall, only thin strings slide down the smooth mountain face, spring returns old power to the waterfall. This it the best time to visit Nojoqui Falls and admire the subtle giant in its full glory. Heavy rains also do the trick to the waterfall, transforming it into a roaring river, cascading down the fern-lined sandstone wall.
During our recent visit, Nojoqui Falls looked like a trickle, hardly visible from a distance. But the sheer wall, abundantly covered by green, water-loving plants couldn't hide the presence of the waterfall. Even in such an indistinct shape, Nojoqui Falls with its dreamy surrounding was still an impeccable sight, certainly worth a visit.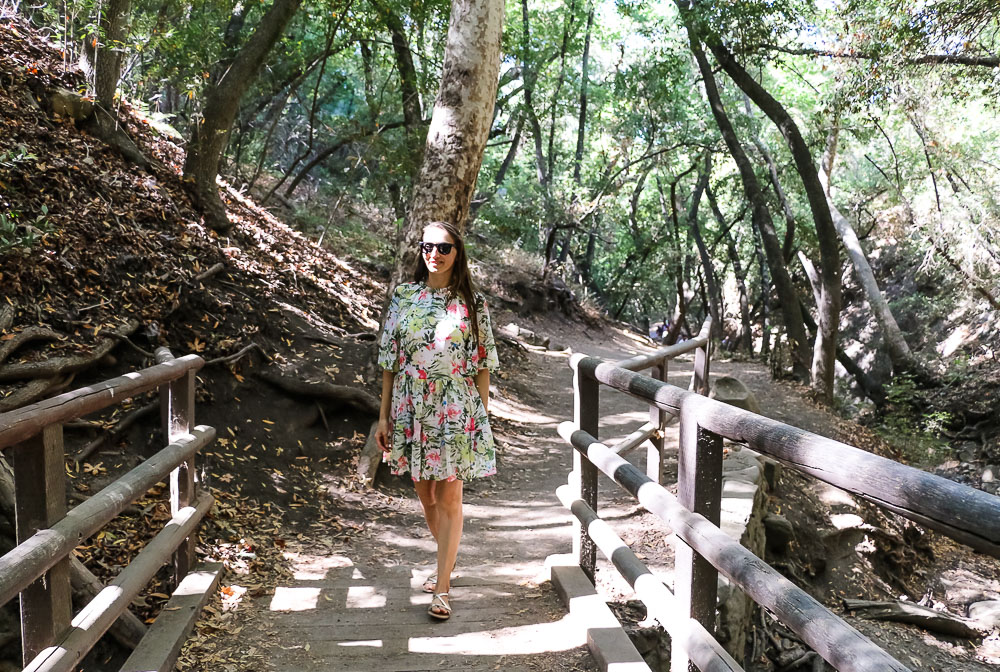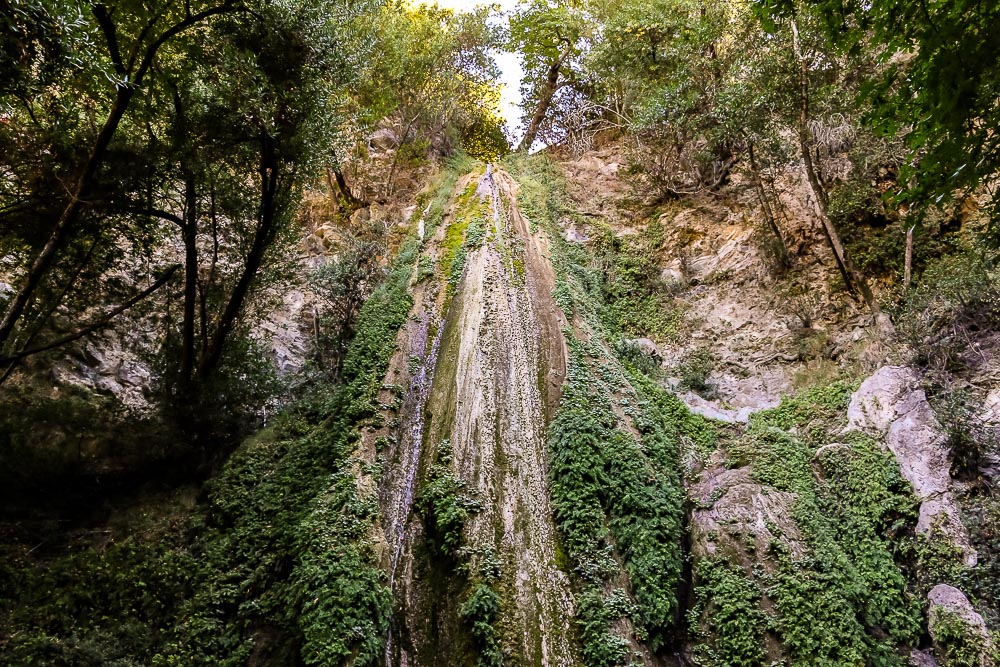 Getting to Nojoqui Falls Park
Home to Nojoqui Falls, Nojoqui Falls Park is an easy day trip from Santa Barbara or small towns in the Santa Ynez Valley. The place is set less than two miles east of Highway 101 along the Old Coast Road and Alisal Road. The nearest town, Solvang, is just five miles down Alisal Road.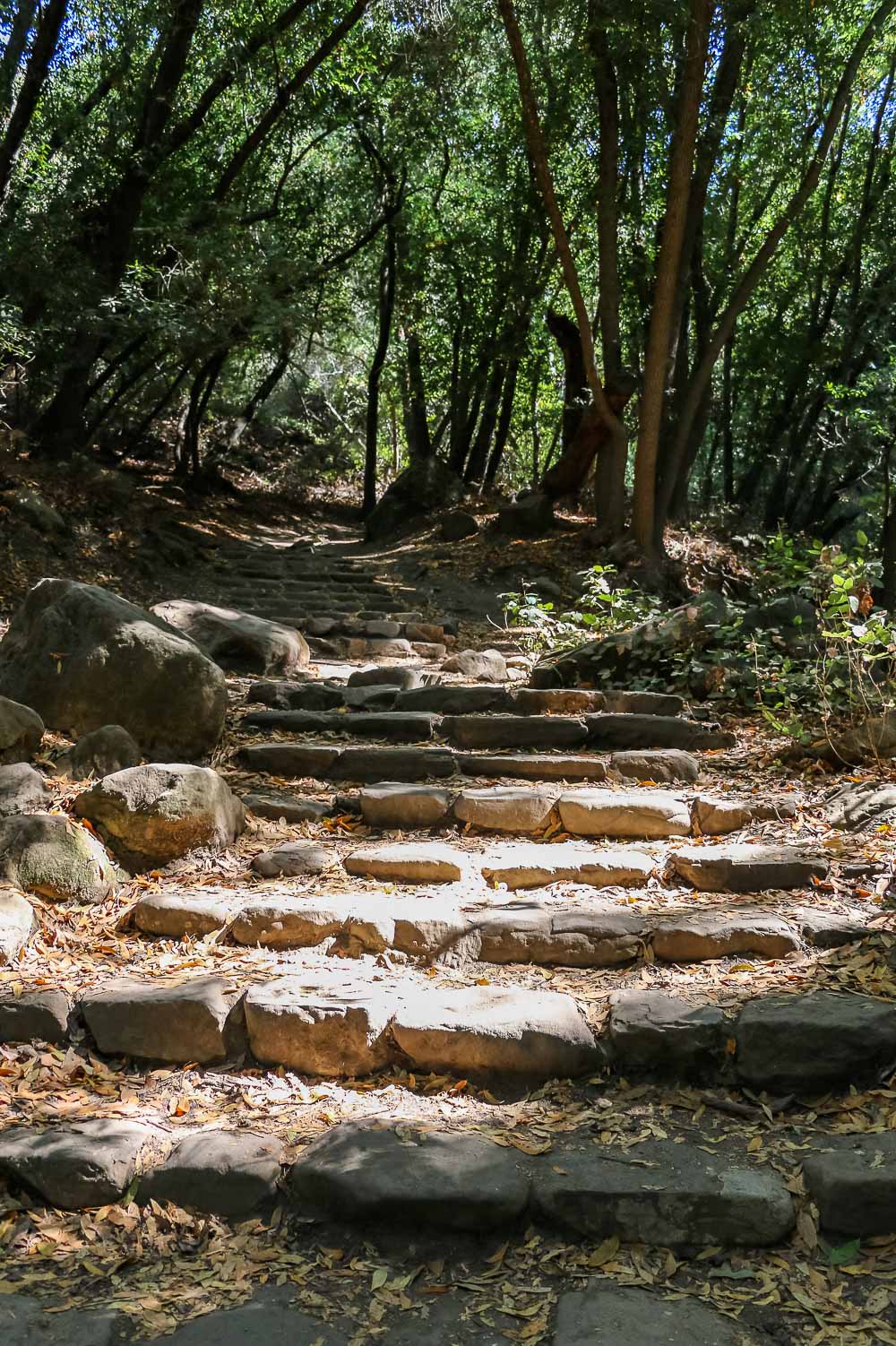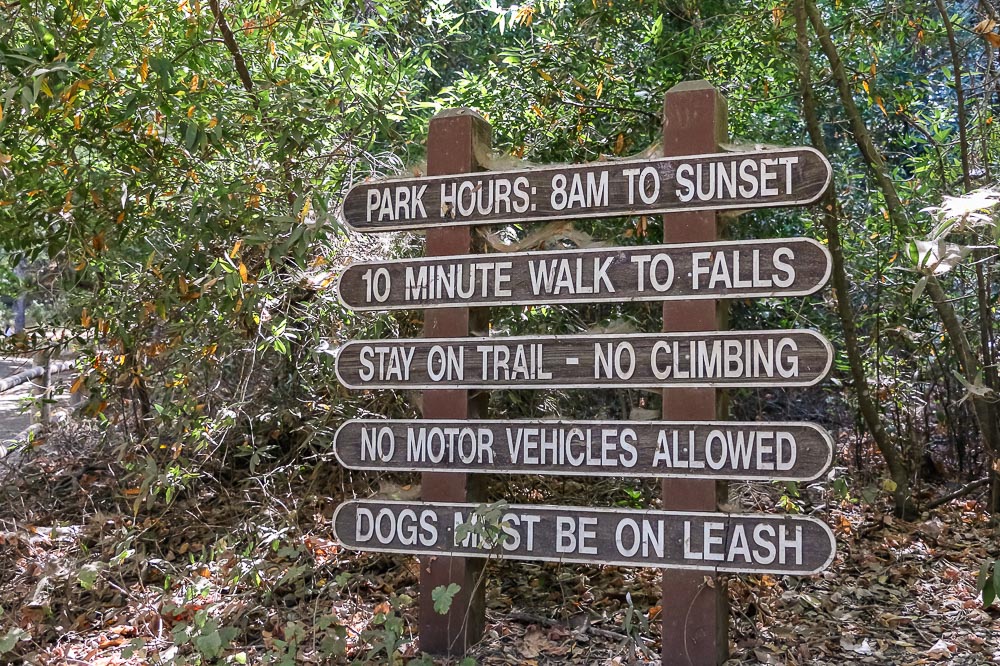 Hiking to Waterfall
To take in the sight of charming Nojoqui Falls, follow a two-thirds of a mile round trip trail. There is no junctions, which eliminates any opportunity of getting lost on the way to the waterfall. The wide path is well-trodden and filled with a set of stone steps and a few wooden bridges across narrow creek. The short trail runs through an old forest and arrives at a stone viewing platform at the base of Nojoqui Falls.
It is an easy hike that even a child will enjoy. On the other hand, due to the uneven surface, people with disabilities might find this trail challenging. Furthermore, the path is not wheelchair friendly.
The entire hike to Nojoqui Falls takes approximately twenty minutes. Allow yourself more time if you like to dawdle, photographing the captivating waterfall and its surrounding.