Bring the festiveness of the world to your home with these soy and beeswax homemade candles. Easy to made, they not only add coziness and warmth, but also spice up your abode with celebratory traditions from around the world.
Last updated: January 26, 2023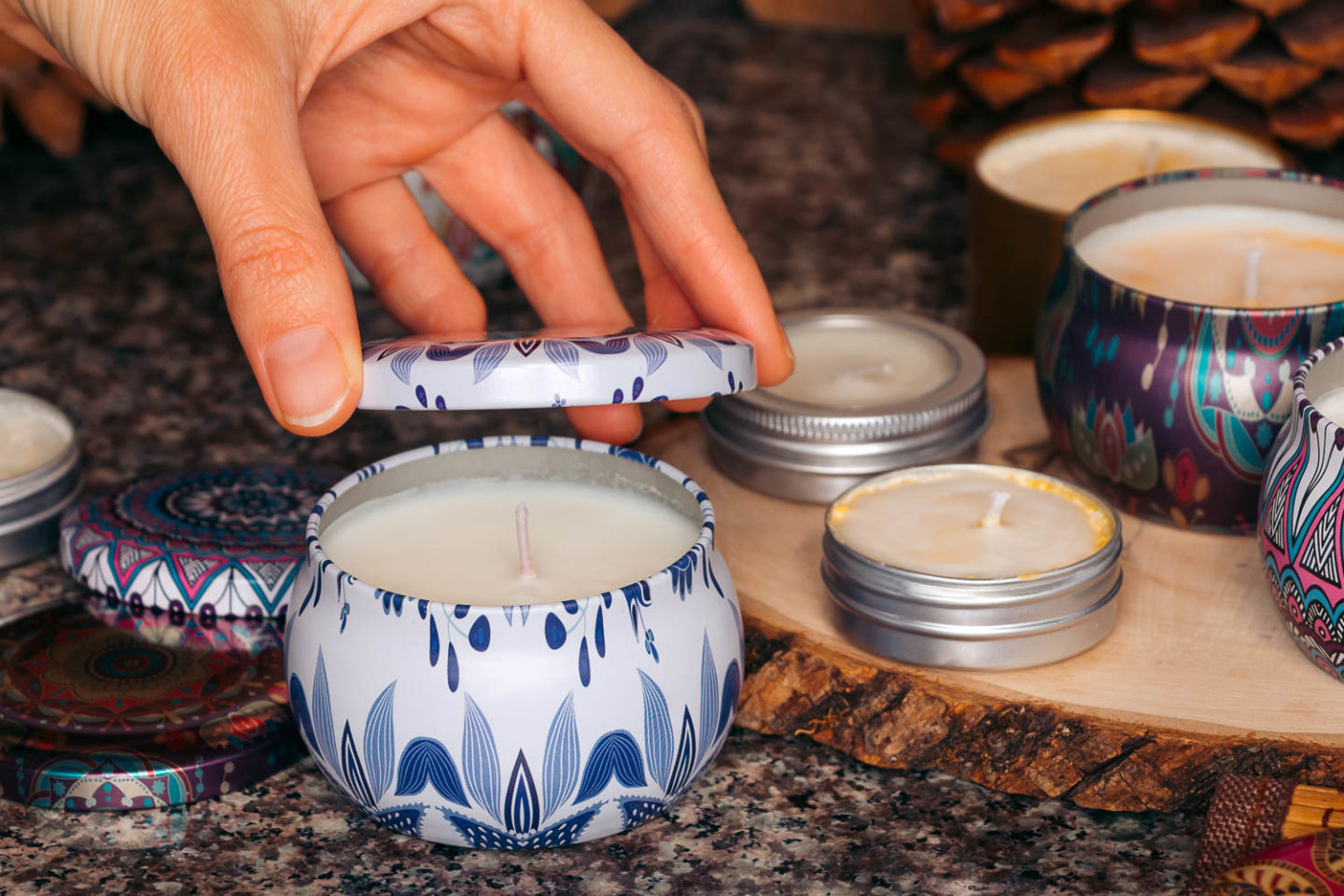 It is Time to Bring on World's Festiveness with Homemade Candles
Homemade candles, sitting on your coffee table, decorate the entire space and infuse it with your personality and festive spirit. A collection of the homemade candles revives special memories, cultures a cozy hygge environment, and prepare you for new celebrations.
You don't need to wait for a specific season or festival to light your candles. A quiet evening with a book or a romantic dinner is quite a reason to snuggle up in front of the wax light. Oh, these sweet moments of idleness, imbued with subtle scents. A realization that you've contributed to all this by making your own homemade candles intensifies these precious experiences.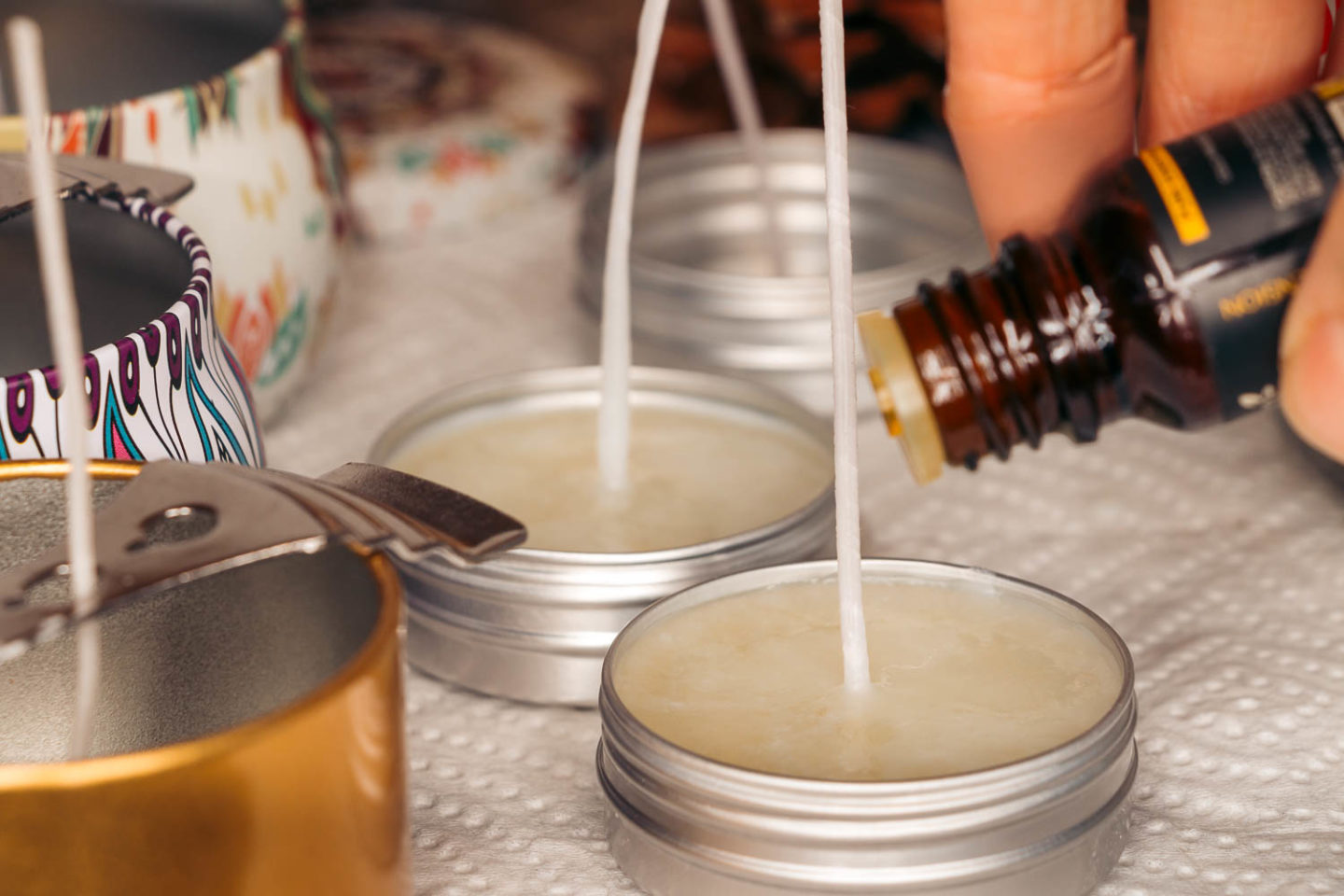 Glowing Candles Around the World
Throughout the world, lighting candles is embedded in sacred rituals, traditions, and festivals. From Asia to Europe and Americas, the candles brighten holiday celebrations. Their glowing flares warm up the hearts of the celebrators, uniting them in their happiness or sadness.
Needless to say, the candles, whether homemade or purchased at a store, speak a universal language. They carry the same meaning and fulfill the same role in all corners of the world. Some of the biggest celebrations in different cultures rely on the humble candles to add the festiveness and a little bit of magic to the event. Often, the celebrators use only homemade candles.
Diwali
Lighting candles is at the essence of Diwali or the Festival of Lights. Celebrated widely throughout India, Diwali is a five-day celebration of light over darkness.
On Diwali night, people dress up and light diyas or oil lamps and candles that are sent out on water with wishes for wealth and prosperity. A myriad of subtle candle lights illuminating the river or lake is a breathtaking sight. People all over the world travel to India during the Diwali festival just to take part in this remarkable ritual.
Hanukkah
Hanukkah, the Jewish Festival of Light, also uses candles to symbolize the miracle of light. The celebration lasts eight days. Each night, one candle is lit while the celebrators play games and feast on holiday food.
Since Hanukkah is a rather intimate celebration that often includes only family members, more emphases are put on natural, homemade candles. Some households light only beeswax candles, letting the slight scent of honey permeate the room.
Imbolc
The Irish light candles on Imbolc or St. Brigid's Day that marks the beginning of spring. The candle light symbolizes the sun and longer days that are soon to come.
READ MORE: Irish Culture: Music, Pubs, Saint Patrick's Day, and More
Christmas
And certainly, you can't imagine the Christmas season without soothing, warming light of the candles. France is especially fond of the Christian traditions of light during this time. Following centuries-old customs, the French light the Advent candles each of four consecutive Sundays before Christmas Day.
READ MORE: Christmas Around the World Photo Diary: Holidays in Europe, Canada, and USA
While traveling to these countries and experiencing these candle lighting traditions and festivals in person is not always possible, you can bring the world's festiveness home with your homemade candles. It doesn't take long to fall in love with the art of candle making. Moreover, the pleasure and results far exceed your efforts and inputs.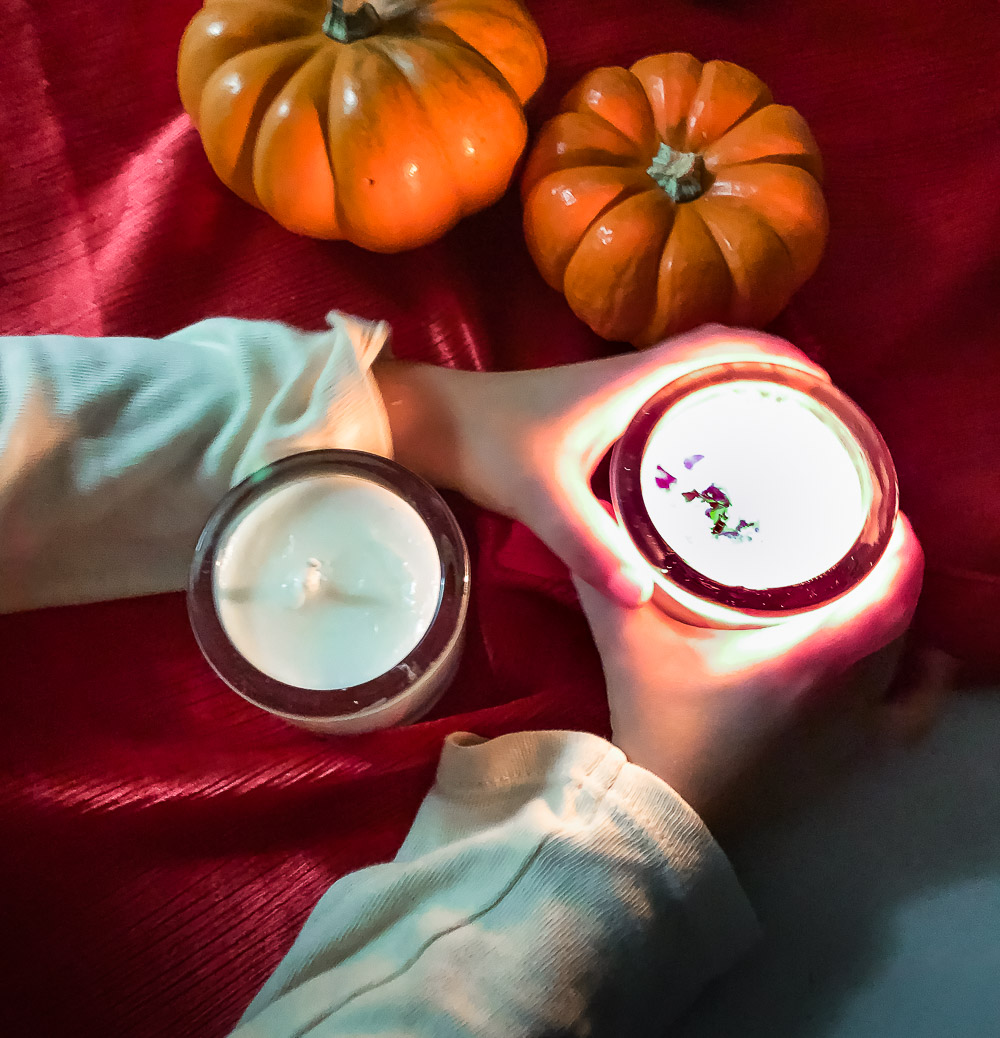 Homemade Candles versus Store-bought Candles
Natural Wax in Homemade Candles
Although I enjoy the hygge feel and coziness that a burning candle adds to it, I rarely buy candles myself. Unfortunately, most companies still use paraffin. According to the American Lung Association, the paraffin candles discharge a petro-carbon soot that contains nearly a dozen of toxins, including carcinogens.
Homemade Soy and Beeswax Candles Last Longer
The homemade soy or beeswax candles are a great alternative for the health-conscious consumers. On top of that, the paraffin-free candles usually last longer than their conventional relatives. They can burn anywhere from 35% to 50% longer.
A lower melting point and a cooler burning temperature are the secrets the behind longer life of the homemade soy candles. Beeswax, which is denser than the soy wax, lasts even longer. So a few homemade beeswax candles can carry you through the entire holiday season.
Pleasant Scent of Homemade Candles
The subtle scent of the homemade beeswax and soy candles always wins me over. I am very sensitive to all kinds of smells and aromas. No wonder, the store-bought paraffin scented candles usually give me a severe headache. I would rather avoid lighting the candles altogether than feeling nauseous and lightheaded afterwards.
When I started making my own homemade candles, this problem disappeared on its own. The soy and beeswax burn slower than the paraffin candles, releasing the scent gradually. This alone makes a huge difference for such sensitive to smells people like me.
Additionally, when you make your own candles, you have complete control over how many drops of essential oil you want to add to your little homemade creations. 10-12 drops of lavender or lemon oil per 4-ounce candle is a sufficient amount for me to enjoy the pleasant scent without any headaches.
When it comes to the homemade beeswax candles, I usually leave out the essential oils. The subtle smell of honey, released from the burning beeswax, fully satisfies my sensitive nose.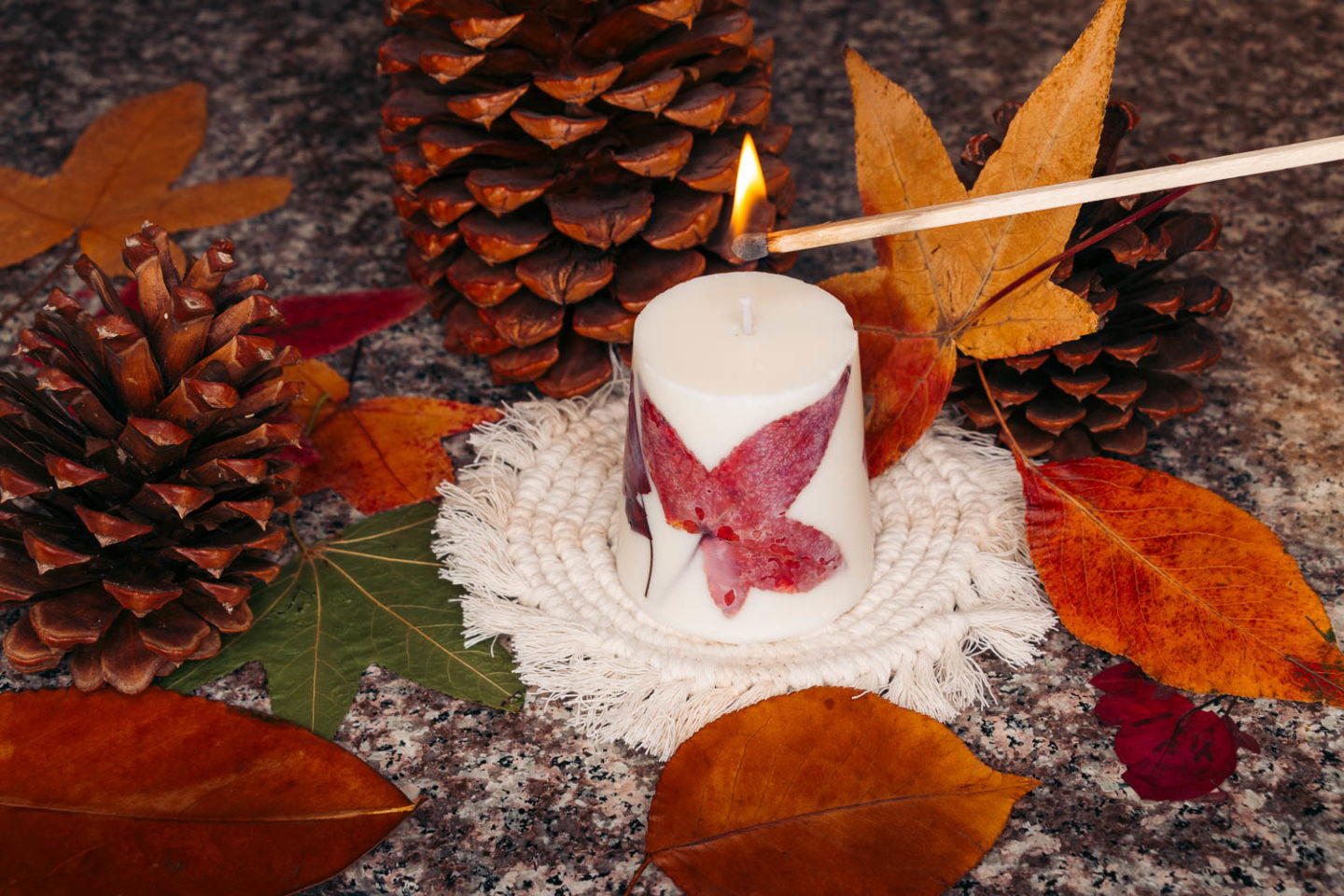 Items You Need to Make Your Homemade Natural Candles
Making your own candles might become an expensive hobby at first. Natural, high quality products typically come with a high price tag. On the other hand, you know exactly what materials enter your home and lungs.
In addition, the homemade candles let your creativity shine. You can make simple, traditional candles or infuse them with a blend of pure essential oils and organic items. Plant clippings from pine or Christmas trees, rose petals, coffee beans, and herbs, such as rosemary and mint, will add a certain vibe to your homemade candles.
If you plan to start making candles regularly, I would recommend buying the necessary ingredients in bulk. It might cost a lot initially, but will save you money in a long run. I bought a 10-pound bag of soy wax a while back and still use it every time I make my homemade candles. Here is all you need to make your own wax lights.
Beeswax or soy wax. Choosing between the beeswax and soy wax for your homemade candles is a matter of taste. I prefer the beeswax because of the pleasant aroma it releases while burning.
Essential oils. Again, it depends on your taste and preferences. Try to pick the organic oils, though.
Glass jars or candle tins. You can buy them online or at a store or use any containers you have at home. Make sure your candle holders are heat resistant.
Wicks. Organic hemp or cotton wicks work equally good for your homemade candles.
Candle wick sustainer tabs. You can buy the wicks with the sustainer tabs. These are usually more expensive than when you purchase the wicks and sustainer tabs separately.
Pencils or wooden skewers. Use them for stirring in the essential oils and holding the wicks in place.
Candle pouring pitcher. It is usually metal. I use an old heat-resistant glass container.
Pot. Any container you can use as a double boiler can work.
Any organic items such as herbs, flower petals, coffee beans, etc. These items are optional.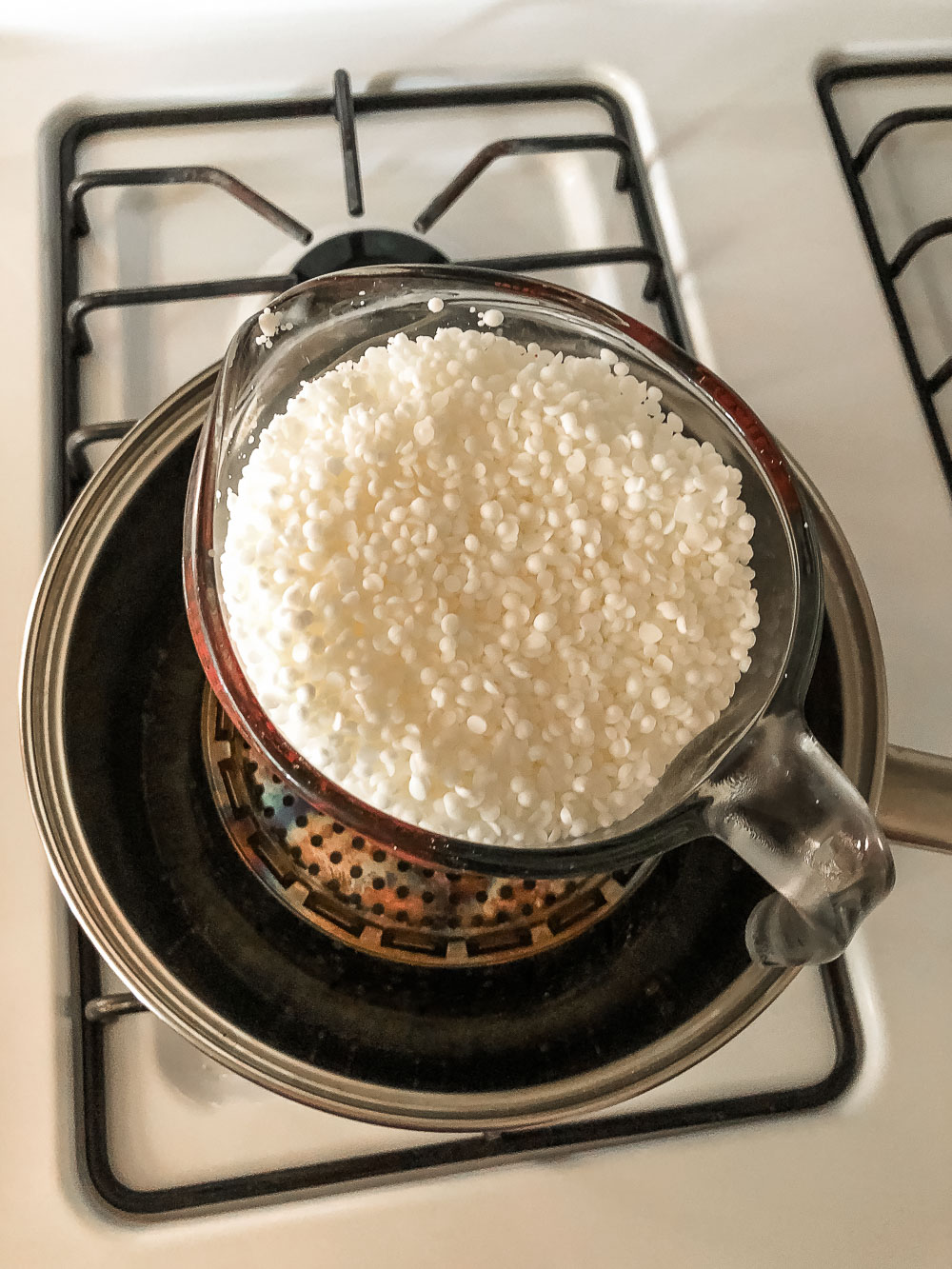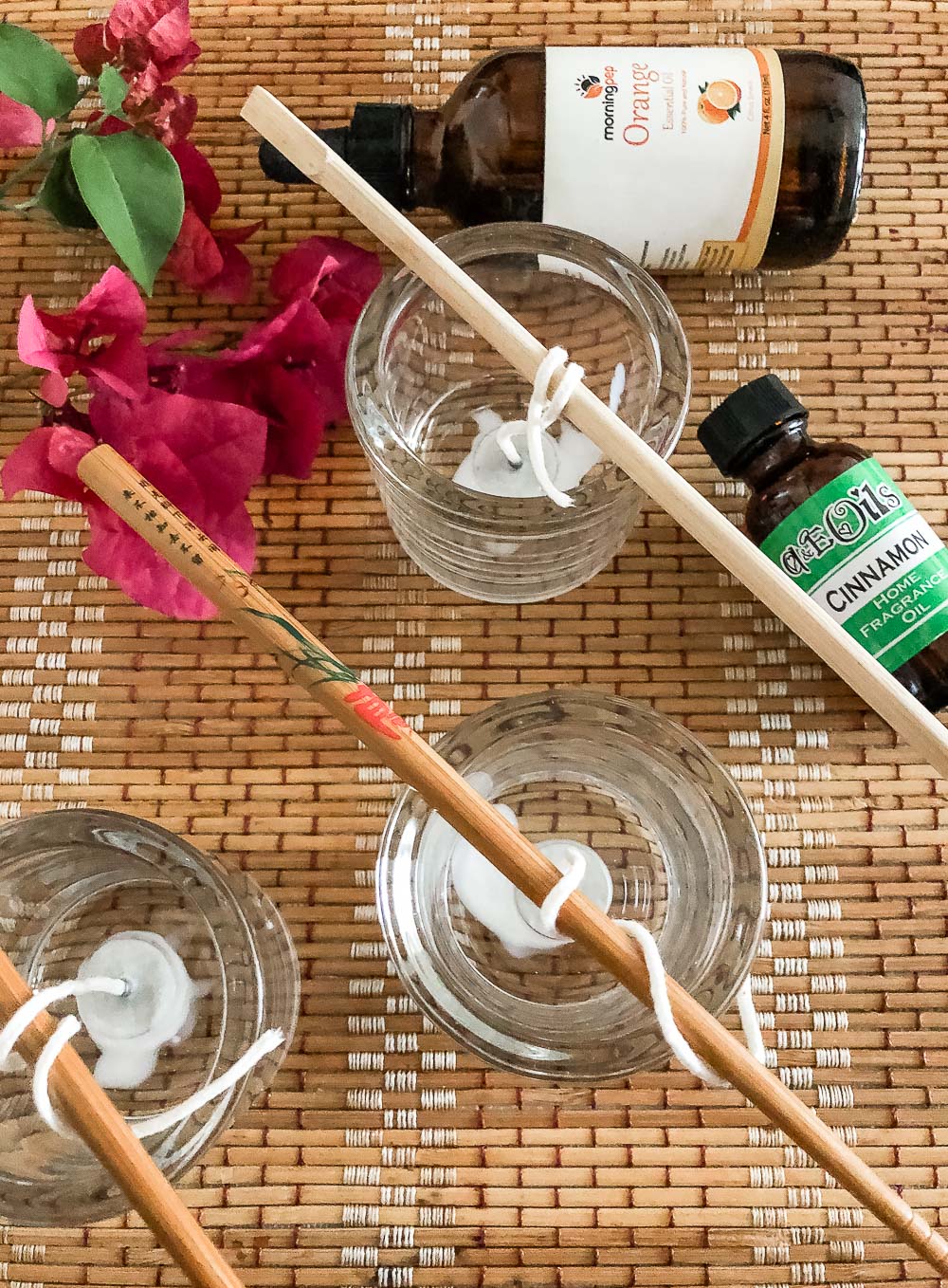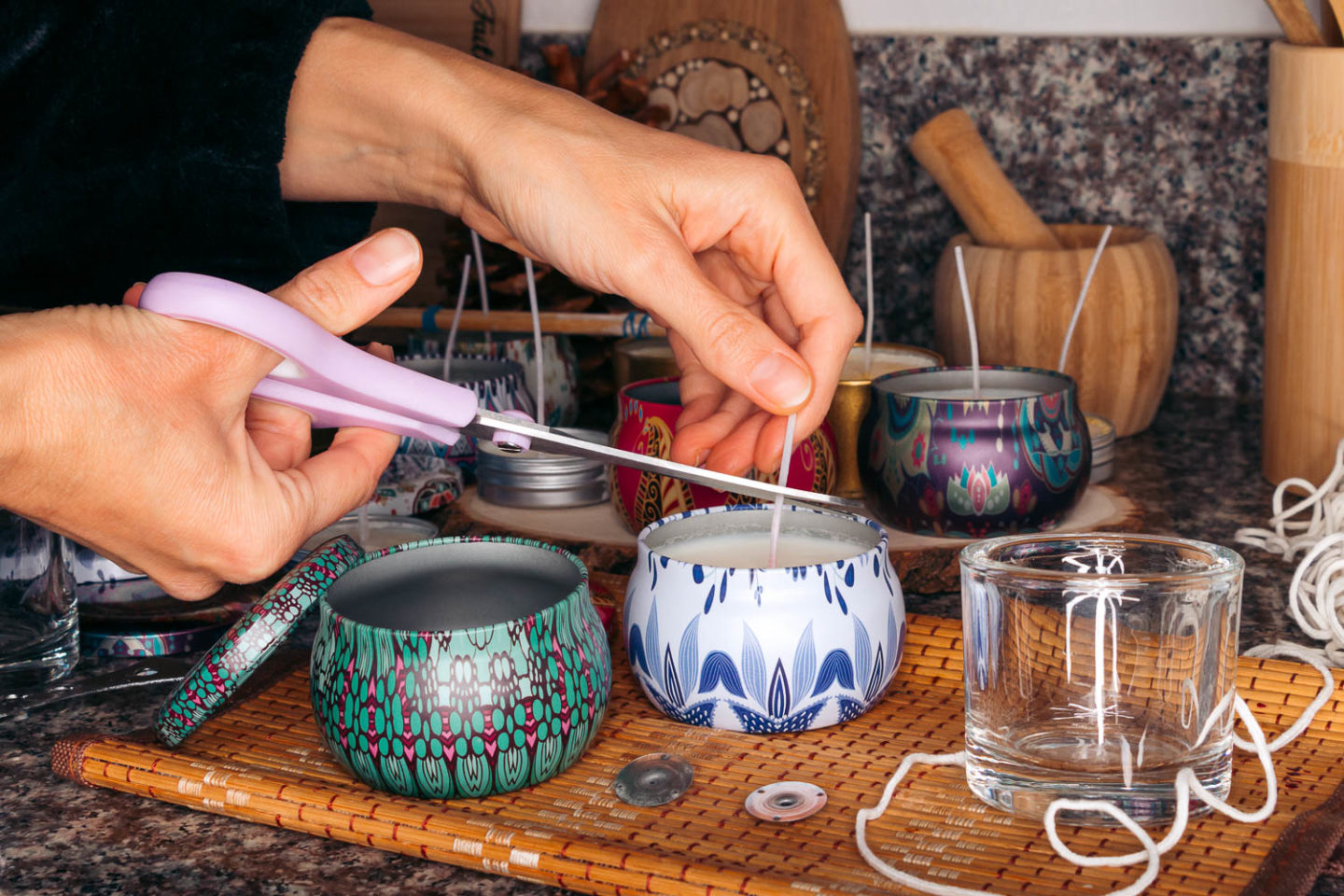 How to Make Candle at Home
Start creating your homemade candles by filling the pot that you use as a double boiler with a couple inches of water. Place the candle pouring pitcher with the beeswax or soy wax on top of it and heat over medium heat until the wax is completely melted.
Thread each wick through a wick sustainer tab, tie a knot or twist it around. Pour a little bit of the melted wax in the glass jar or candle tin. Place the wick with the wick sustainer tab inside and hold in place for a couple of minutes until the wax hardens and the wick secures.
Use the pencils or wooden skewers to secure the wick at the top of the candle tin or jar. The wick should stay as close to the center as possible.
Fill the jars or tins with the melted wax, add 10-12 drops of any essential oil of your choice (the quantity depends on your taste and the size of the candle jar or tin), stir with a wooden skewer.
Place your homemade candles in a cool place and let them solidify. It may take up to five hours. As the wax begins to harden, embed any organic items near the top. This step is optional, though.
When the wax hardens, it may sink around the wick. Reheat a little bit of the wax and fill in the gap. Let it solidify, then trim off the wick. Your homemade candles are ready to be lit.