When neon lights of the Entertainment Capital of the World start overwhelming you, causing exhaustion and overstimulation of all of your senses, it's time to look for temporary escapes. These 12 day trips from Las Vegas come as a welcoming relief and opportunity to see more of Nevada, Arizona, Utah, and California.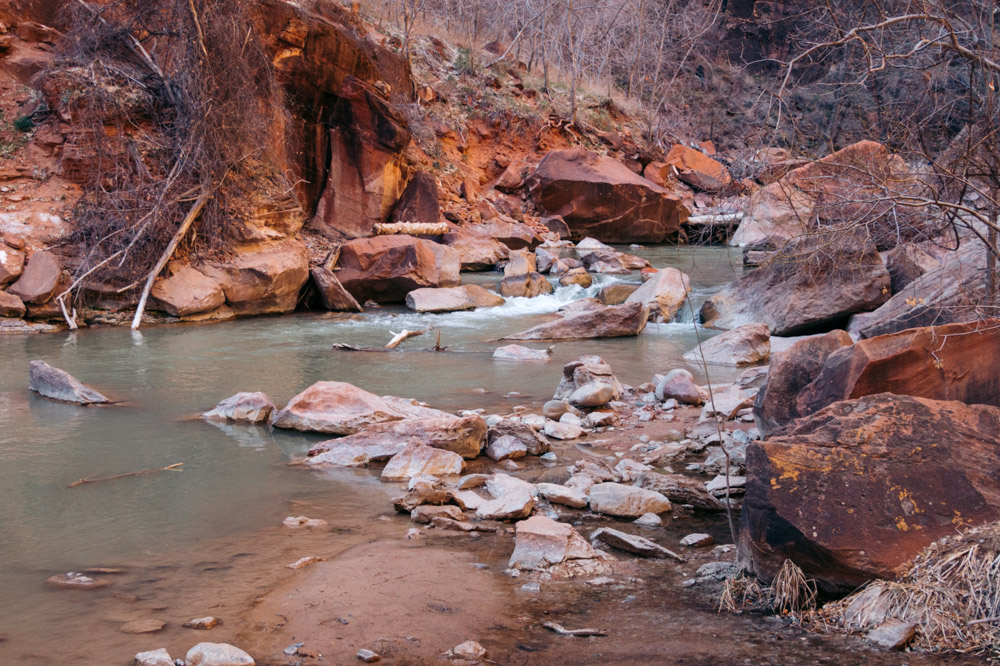 The 12 Top Day Trips from Las Vegas, Including Short Excursion into Nevada, Arizona, Utah, and California
Las Vegas will always be the Entertainment Capital of the World. With the biggest and most pompous shows, the most extravagant hotels and casinos, it'll never cease to allure large audience numbers.
Yet despite all of its luxury, the City of Lights looses its attractiveness over time. When you start feeling like Las Vegas is too much of this or not too much of that or it's simply not for everybody, start looking into short excursions from the city. A few day trips from Las Vegas is all you need to regain appreciation of the city and its noisy crowds. Don't they say, you don't know what you have until you lose it?
In the case of Las Vegas, though, a number of diverse day trips to different areas of Nevada, Utah, Arizona, and California allows to recharge and see destinations you've never dreamed of. Get ready for stunning landscapes, natural wonders, and small towns with cultural heritage bigger that these places themselves.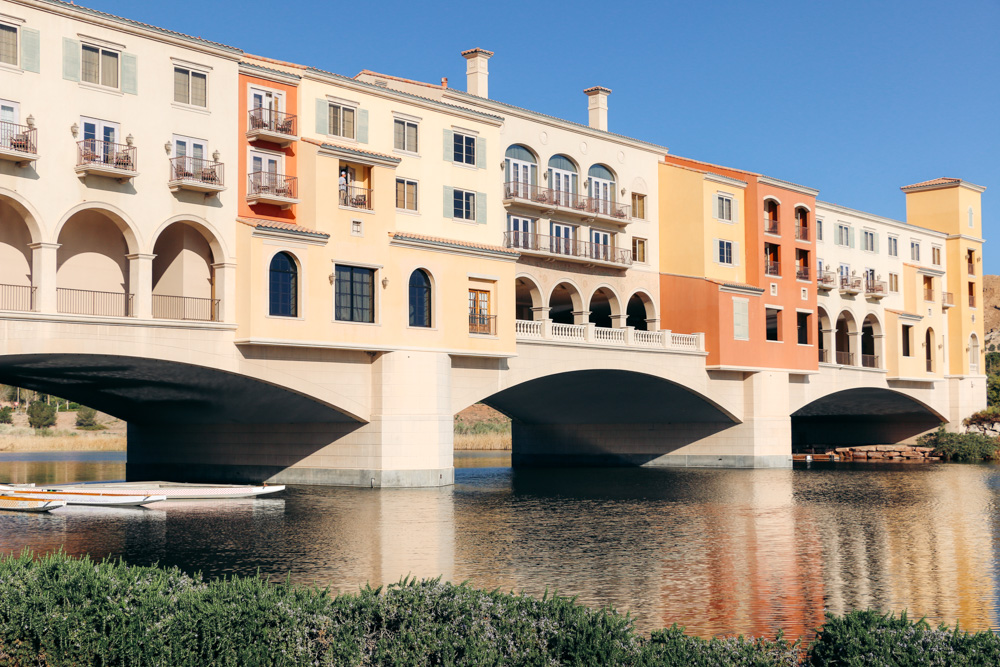 Is it so? You may ask. Las Vegas's location looks rather isolated. Yes, it's true, especially if you think about such large cities as Los Angeles or Phoenix. When it comes to last-minute day trips from Las Vegas, though, you can't ask for a better location. Nestled near some of the biggest landmarks in four states, the area promises an array of unforgettable excursions and half-day nature trips from Las Vegas.
Without further ado, here are the 12 amazing day trips from Las Vegas. Expect to see the best of Nevada, Arizona, Utah, and California just a short drive from the Gambling Capital of the World.
Day Trips from Las Vegas less than 1 Hour away
The best thing about planning your day trips from Las Vegas is that you are in charge how far you want to drive. With a plethora of amazing natural attractions and charming cities nearby, your next adventures await less than one hour away.
Henderson, Nevada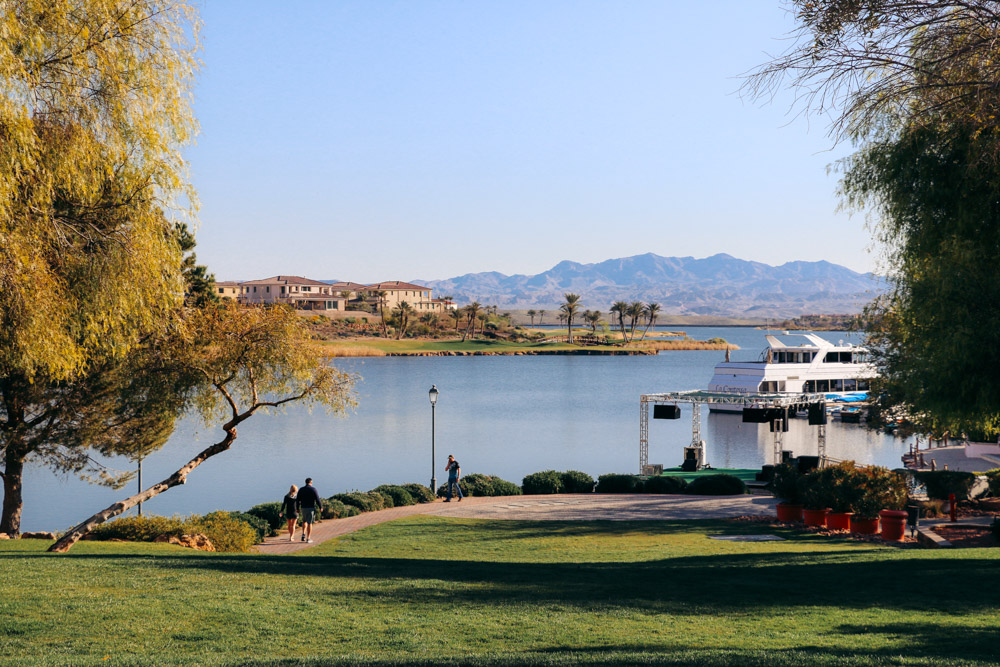 20 minutes from Las Vegas
Located just 16 miles away, Henderson hardly feels like a day trip from Las Vegas. Instead, brimming with luxurious hotels, remarkable museums, and big shops, the city looks like a small sister of the Entertainment Capital of the World. Yet don't judge a book by its cover. The second largest city in Nevada, Henderson tops the list of the most spontaneous day trips from Las Vegas. And here is why.
Located so close to the Nevada's main city, this day escape has all its neighbor can offer but the overwhelming crowds. Thus, it's not hard to understand why many travelers prefer to stay in Henderson and take full day trips to, instead of from, Las Vegas. If you ask me, I think it's the smartest way to see both of the cities and stay sane.
For those who stick to the original plan and insist on exploring Henderson during a couple of day trips from Las Vegas, here's what you can do in the area. Always start with enjoying the city before venturing to astonishing natural landmarks, located on the outskirts.
Here're a Few Specific Recommendation for Incredible Day Trips from Las Vegas
History buffs usually spend most of their day trips in the Clark County Museum that focusing on regional history, including Las Vegas and its surroundings. And let me assure you're for a long haul here. The museum houses a vast collection of exhibits related to Native Americans, mining, and even old slot machines and cars.
Animal lovers long for the irresistible day trips from Las Vegas that include a visit to the Lion Habitat Ranch, a permanent home to nearly 50 lions.
The Gambling Capital of the World does a good job at entertaining and pampering its guests. Expensive spas, relaxing Jacuzzis, giant outdoor pools – you name it. If you covet similar high-class experiences but in a quieter surrounding, opt for the extended day trips to the Lake Las Vegas Resort & Spa. You're sure to have the same impeccable treatment, topped with scenic views of the man-made lake.
Nature Day Trips from Both Las Vegas and Henderson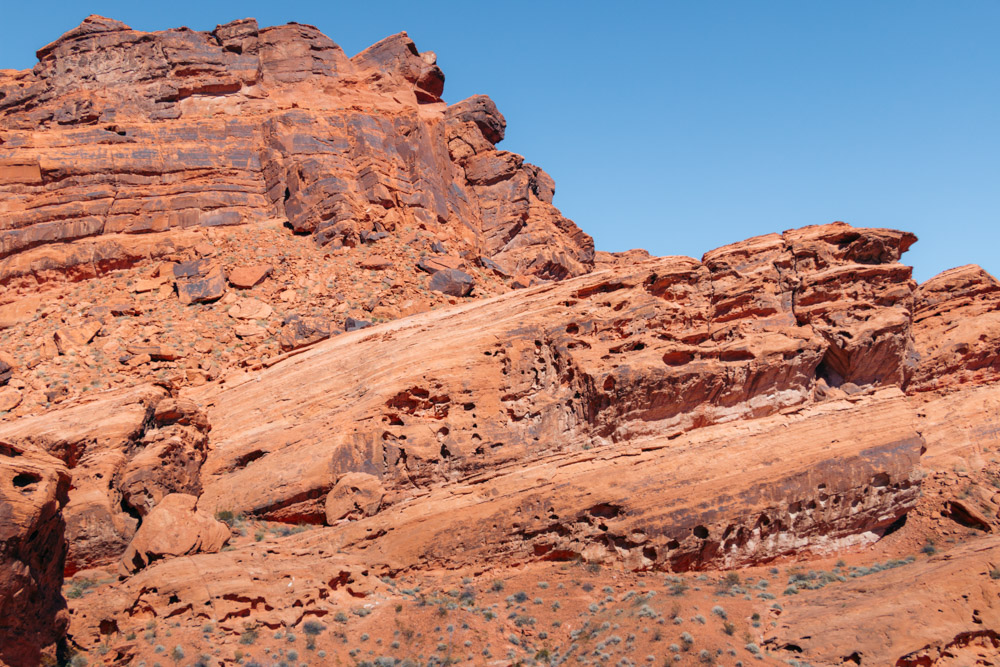 Henderson is an oasis of overlooked gems and natural attractions that can impress every outdoor adventurer. You may be not that into nature. Yet the area gives you ample opportunities to see more of Nevada and diversify your day trips from Las Vegas.
So drive just 18 miles to the east of Henderson and enjoy fun water activities at astounding Lake Mead. To the southwest, the Sloan Canyon National Conservation Area amuses with ancient petroglyphs and unusual rock formations. The best part here, though, is the location itself. The area sits less than five miles from Henderson, making it one of the easiest day trips from either Las Vegas or its sister-city.
For the closest nature day trips from Las Vegas itself, stretch your legs at favorite Red Rock Canyon. The iconic place is packed with diverse red formations, beautiful trails, and irresistible canyons. Drive time, which is about 20 minutes from Las Vegas, makes it a popular destination among active day-trip lovers.
Red Rock Canyon National Conservation Area – 18 minutes from Las Vegas
Sloan Canyon National Conservation Area – 19 minutes from Las Vegas
Lake Mead – 36 minutes from Las Vegas
Hoover Dam – 39 minutes from Las Vegas
Seven Magic Mountains, Nevada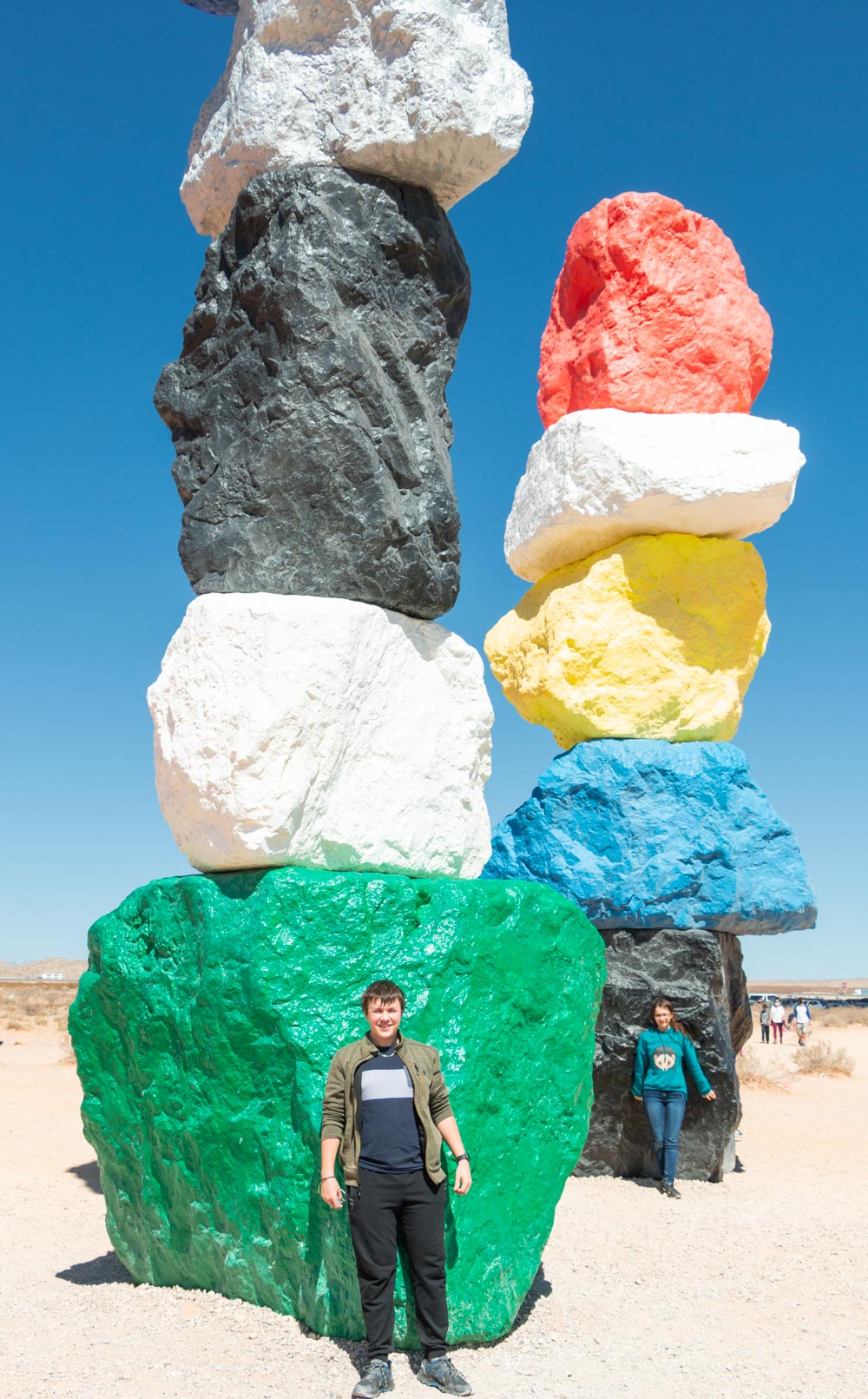 30 minutes from Las Vegas
The next excursion hardly needs a day. But a few half-day trips from Las Vegas will surely satisfy art and color appreciators. Nestled in the middle of the desert, approximately 30 minutes away from the City of Lights, Seven Magic Mountains is the strangest art installation you've probably seen.
The site consists of seven massive totems of locally-sourced boulders pilled on top of each other. Further, the art towers are divided into three to six rocks, each of which burst into different fluorescent colors.
The bizarre structure has adorned the desert near Las Vegas since 2016. Initially, it was planned to close the installation two years after its opening. The overwhelming success of the structure persuaded its artist and producers to seek extension of the lease.
As of today, Seven Magic Mountains is on display until the end of 2021. If you visit Las Vegas during this time, spare a day or so to plan a couple of remarkable trips to this odd art installation.
Day Trips from Las Vegas 1-2 Hours Away
Valley of Fire State Park, Nevada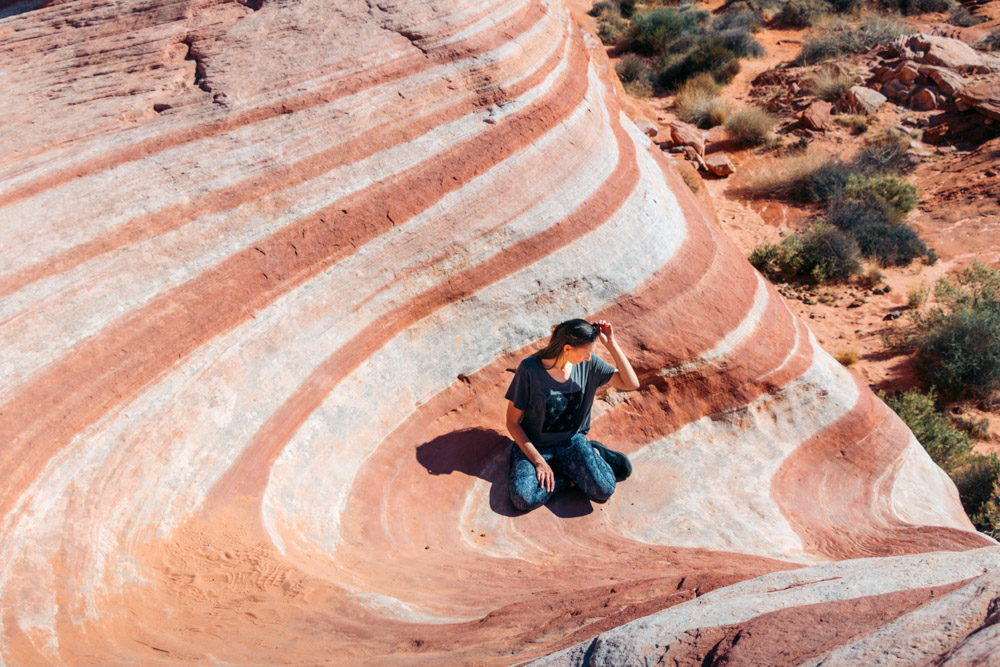 1 hour from Las Vegas
Natural wonders, astounding colors, and a plethora of scenic hiking trails abound in Valley of Fire State Park. Spreading across 42,000 acres of sandstone formations with easily recognizable red shades, the place is one of the Nevada's bucket list destinations. Millions of people from around the world visit the park every year to take in its impeccable sights and tones.
Similar to other state parks and recreational areas nearby, the Valley of Fire invites all nature and history enthusiasts looking for a day escape from Las Vegas. With one of the largest concentrations of ancient petroglyphs in the state, the place is a true hidden treasure for travelers obsessed with Native American cultures.
Hikers eagerly escape the noisy Las Vegas Strip and get lost along the numerous scenic trails and in pastel canyons, such as Pink (or Pastel) Canyon, the Fire Wave Trail, and the White Domes Trail.
Are you neither an art enthusiast nor an avid outdoor adventurer? Sit tight in your car and enjoy rides along the 2-mile Scenic Loop Road and 5.5-mile White Domes Road. Both of these routes rank as some of the most gorgeous drives in Nevada. This alone is surely enough to organize a few nature-infused day trips from Las Vegas, isn't it?
Day Trips from Las Vegas 2-3 Hours away
Grand Canyon West and Skywalk, Arizona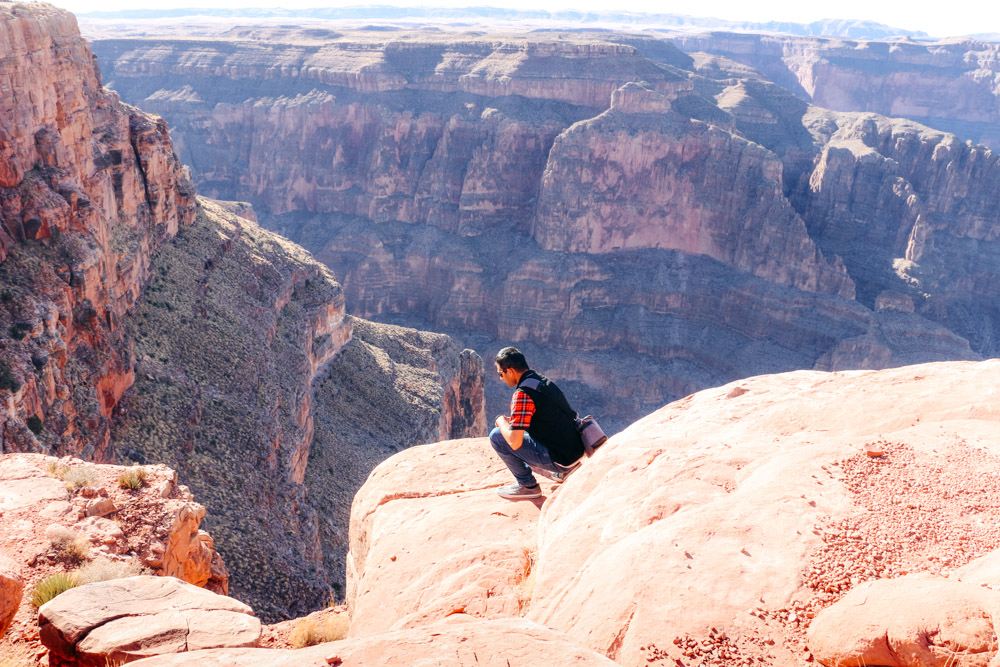 2 hours 20 minutes from Las Vegas
The Grand Canyon is indisputably the ultimate bucket list destination. Yet as some might suggest, it sits a bit too far from the Gambling Capital of the World. And these travelers are absolutely right, but only partially.
If you long for a walk along the popular South Rim of the national park, substitute extended adventures in the northwest corner of Arizona for your day trips from Las Vegas. The area sits more than four hours away. Giving a long drive and ample attractions to see at your final destination, you're better off spending a few days here.
Grand Canyon National Park, however, is full of surprises. The West Rim, famous for its horseshoe-shaped glass bridge, the Skywalk, nestles just a little bit over 2 hours away. Agree, this distance is pretty doable for the most memorable day trips from Las Vegas.
If you worry that the lesser-known part of the Grand Canyon might not live up to your expectations, plan this trip now and see it for yourself. With three main viewpoints, a Western town nearby, and Eagle Point's Indian Village, the place will take your breath away. There's no question about it.
Guided Day Trips from Las Vegas to Grand Canyon
Yet since we're talking about the best day trips from Las Vegas, even this rather short distance – based on the American Southwest's standards – can be squeezed in under one hour. The Entertainment Capital of the World hasn't gained its reputation for nothing after all.
Numerous bus (longer trips) and helicopter tours are organized from Las Vegas to Arizona's biggest attraction most days of the year. The latter take you to the Grand Canyon in 45 minutes, flying above Lake Las Vegas and Lake Mead first. If the guided tours are your cup of tea, choose your Grand Canyon day trip from Las Vegas from the following options.
Lake Havasu City, Arizona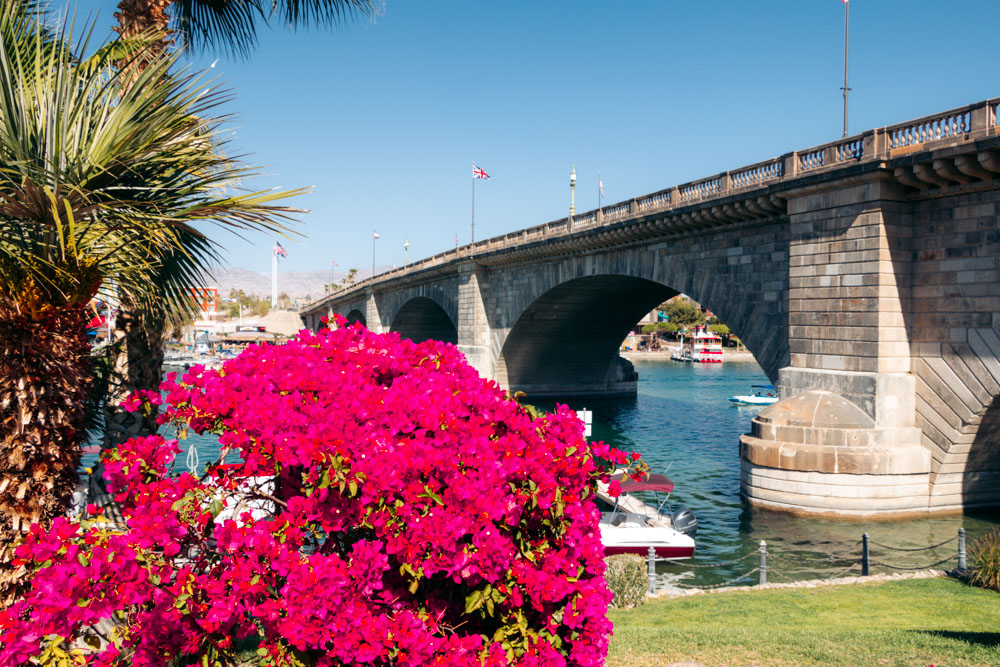 2 hour 30 minutes from Las Vegas
I first heard about Lake Havasu City when one of my readers commented on the article I wrote about confusions between the London and Tower Bridges. Apparently, this Arizona's city is a proud owner of the old London Bridge that had been bought from England in 1968.
What I didn't expect was to see this iconic landmark in person when we road-tripped through California, Nevada, Arizona, and Utah. Furthermore, with just 2 hours 30 minutes away, Lake Havasu City worked perfectly for a couple of enticing day trips from Las Vegas.
The bridge allures you in the first place. The city continues entertaining you when the initial excitement wears off. And the place has it all: casinos, sandy beaches, a lake, the Bridgewater Channel, and trendy shops right in the heard of the city.
For daytrippers from Las Vegas looking for activities that make their hearts race, hot-air balloon rides impress with scenic views from above and ample stories to share with families and friends. The activity is an early-morning adventure, though. Thus, either you should leave Las Vegas in the wee hours of the morning or turn your day trips into impactful two-day excursions.
Zion National Park, Utah
2 hours 35 minutes from Las Vegas
Almost the same driving distance, but an entirely different experience awaits the daytrippers from Las Vegas in Zion National Park. The place of rare beauty and epic hikes. Whether it's towering cliff walls that stay guard throughout the park and enchant you every time or scenic lookouts that stop you in your tracks, prepare for tons of unforgettable moments and several (not one) gorgeous day trips from Las Vegas.
And since you have made all the way to the Utah's most popular national park, make the most of you visit. Hike to magnificent Emerald Pools, admire panoramic views from the Zion Canyon Overlook, or marvel at Weeping Rock.
For a relaxing family activity, hike along the easy Riverside Walk Trail that runs from the Temple of Sinawava to the area where the famous Narrows starts. At the end of the trail, dip your feet in the refreshing Virgin River. The coolness of the freezing water will restore your energy in no time.
Hiking in the narrowest section of Zion Canyon, however, should wait for a long trip. Stretching out for 17 miles, the trail is too long to conquer during any single day trips from Las Vegas.
Day Trips from Las Vegas 3-4 Hours away
Distant places, located 3 or more hours away, surely test your wanderlust and willingness to do anything for the mind-blowing day trips from Las Vegas. The drive will be long. Your day adventures will most likely start early in the morning and end late at night. The places you're about to visit, however, are worth all the effort.
Joshua Tree National Park and Pioneertown, California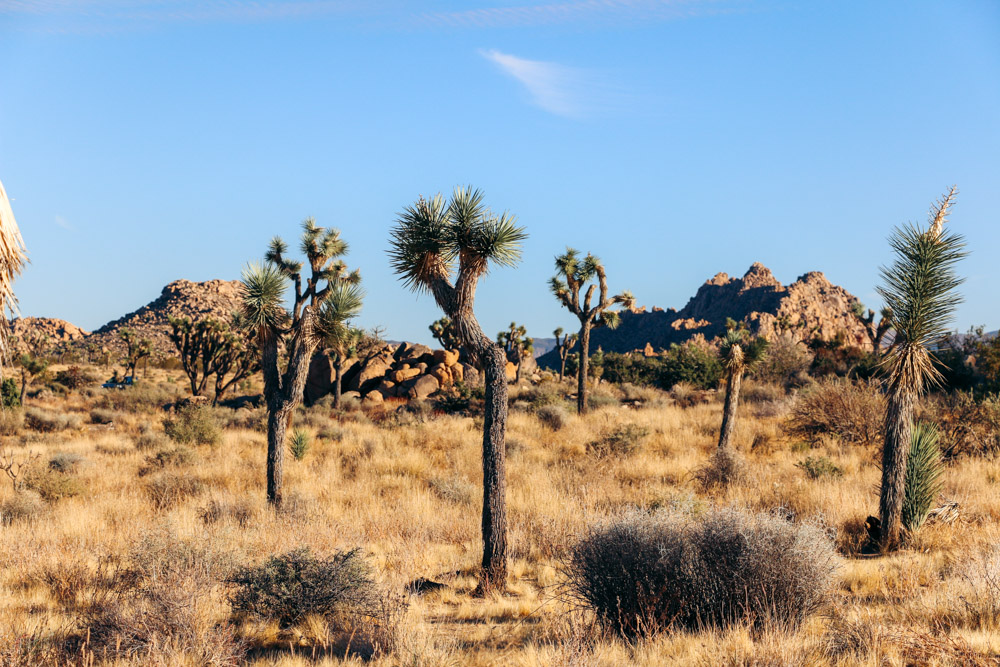 3 hours 10 minutes from Las Vegas
Joshua Tree National Park has everything to push yourself to the limit for a long day trip from Las Vegas. The place that hosts some of the most skilled mountaineers and rock climbers in the world definitely knows how to treat its guests from Nevada. Famous first of all for indigenous to this area Joshua trees, the park astounds with a myriad of peculiar rock formations such as Skull Rock and Arch Rock.
Lush oases further allure the day visitors from Las Vegas with their legends and tall California fan palms scattered around small water pools. Speaking about the water, Joshua Tree National Park surprises its guests with a man-made reservoir, Barker Dam. The place, however, remains dry most of the year, except for rainy seasons when the desert lake fills up with water.
To dive into Western history of the area, be certain to explore the artificial old town of Pioneertown.
Williams, Arizona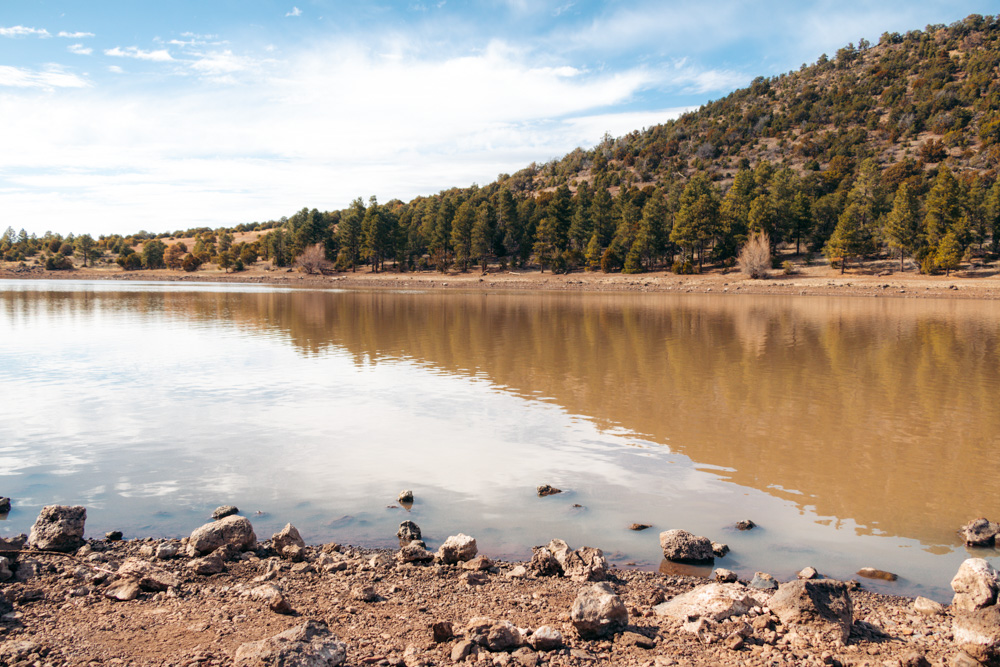 3 hours 15 minutes from Las Vegas
Williams is one of the most secluded and quaint day trips from Las Vegas. This small town nestles in northern Arizona and is known as a gateway to Grand Canyon National Park via the Grand Canyon Railway.
One of the main attractions for the visitors spending a day away from the City that Never Sleeps includes Route 66, a six-block area packed with historic buildings and shops right in the city center. In addition to it, Pete's Route 66 Gas Station Museum proves that history goes far beyond typical buildings full of paintings and sculptures. Opened in a small, restored gas station, the place displays various Route 66 memorabilia and other information about historic gas stations.
For nature escapes, head over to Bearizona Wildlife Park, home to bears, mountain goats, birds of prey, and bison. Those who dream of the relaxing trips from Las Vegas often spend the whole day sunbathing or fishing near Kaibab Lake or Cataract Lake or hiking to Sycamore Falls.
Panguitch, Utah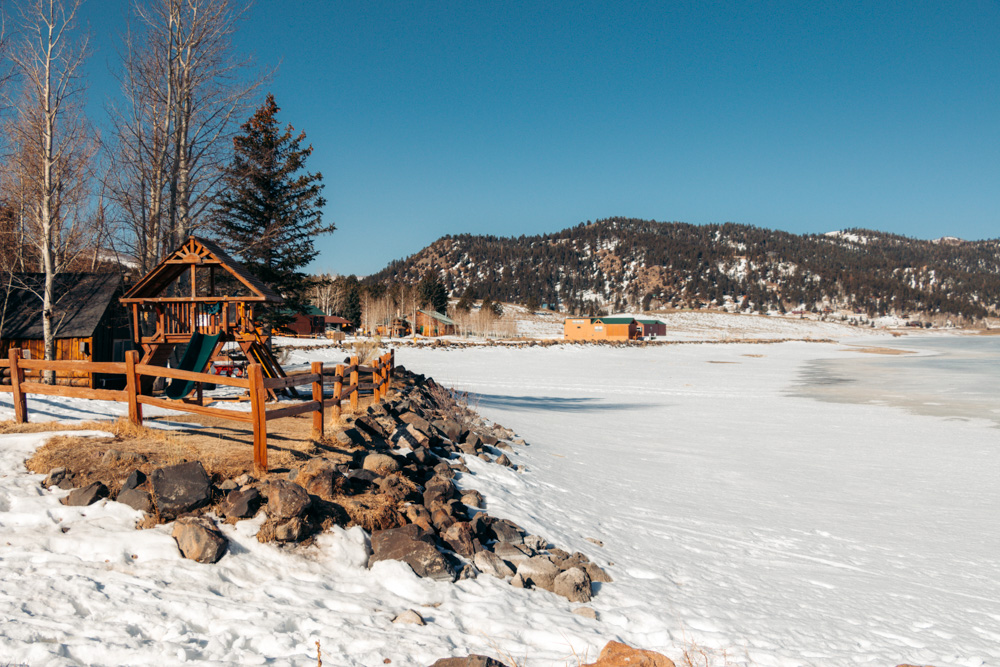 3 hours 25 minutes from Las Vegas
In Utah, such a laid-back small town to add to your day trips from Las Vegas is Panguitch. The area is famous as one of the greatest historic towns of the West. Giving its historic structures and old-days ambience, you can't disagree with it. Most of the Panguitch's notable buildings have been added to the National Register of Historic Places.
Locals say you can feel the enduring spirit of Utah's pioneers here. I'm not sure about it. Ghosts and any phantoms haunting lonely roads didn't bother us when we drove through Panguitch a few months ago. Its close proximity to Utah's bucket list destinations such as Bryce Canyon, Zion, and Capitol Reef National Parks, however, speaks loud in favor of the town.
For the visitors from Las Vegas, the national parks, except for Bryce Canyon, are quite a lot to add to the short day trips. Instead, focus on the closest of the closest attractions. Explore delightful downtown Panguitch packed with the historic houses and antique shops. Despite its central location, the place is quiet most of the year. In summer, however, it comes to life, stirred up by annual festivals, including the Panguitch Quilt Walk Festival and the Panguitch Valley Balloon Rally.
Last but not least, leave the endless noise of Las Vegas behind when spending a day at Panguitch Lake, a trip that takes 20 minutes from the town of Panguitch.
Bryce Canyon National Park, Utah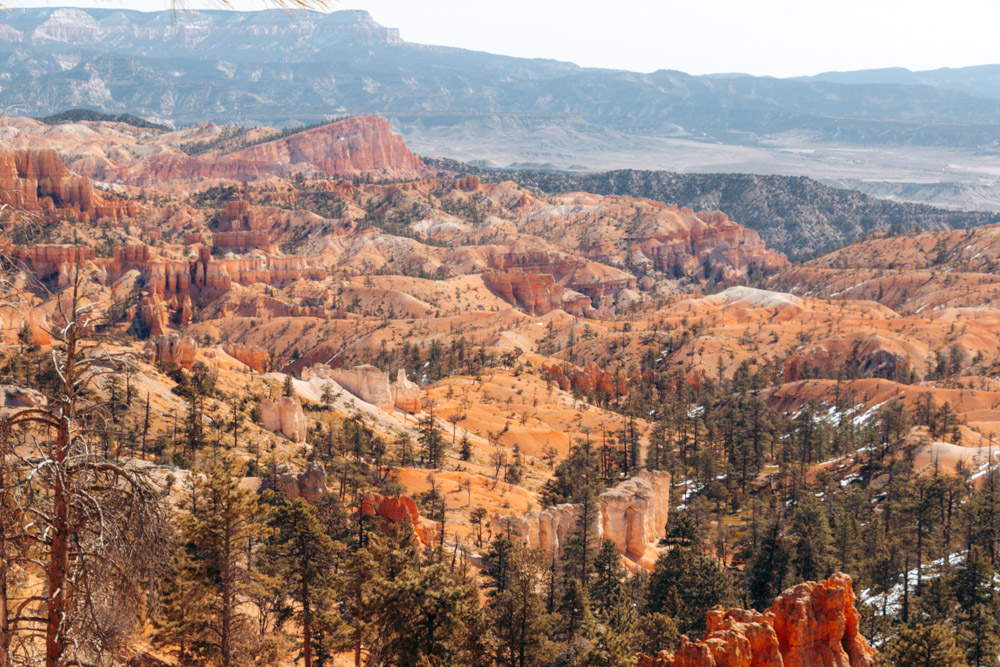 3 hours 50 minutes from Las Vegas
Located whopping 260 miles away, Bryce Canyon National Park is one of the best day trips from Las Vegas for those who don't have a lot of time to spend in the area. The long drive is certainly not easy. On the other hand, the park doesn't boast an endless amount of natural attractions you must explore. Considering its small size and a handful of scenic pull-offs, you can see most of the Bryce Canyon National Park area in several hours.
The easiest way to take the most of your day trips from Las Vegas here is by following the main route and stopping at 13 viewpoints of the park. The most spectacular vistas unfold at Sunrise Point and Sunset Point. Moreover, you can either drive or walk between these two vantage points.
Hiking enthusiasts inevitably complete their day trips from Las Vegas with short (under 2 miles), but steep hikes along the Navajo Loop Trail and Queens Garden Trail.
Page: Antelope Canyon and Horseshoe Bend, Arizona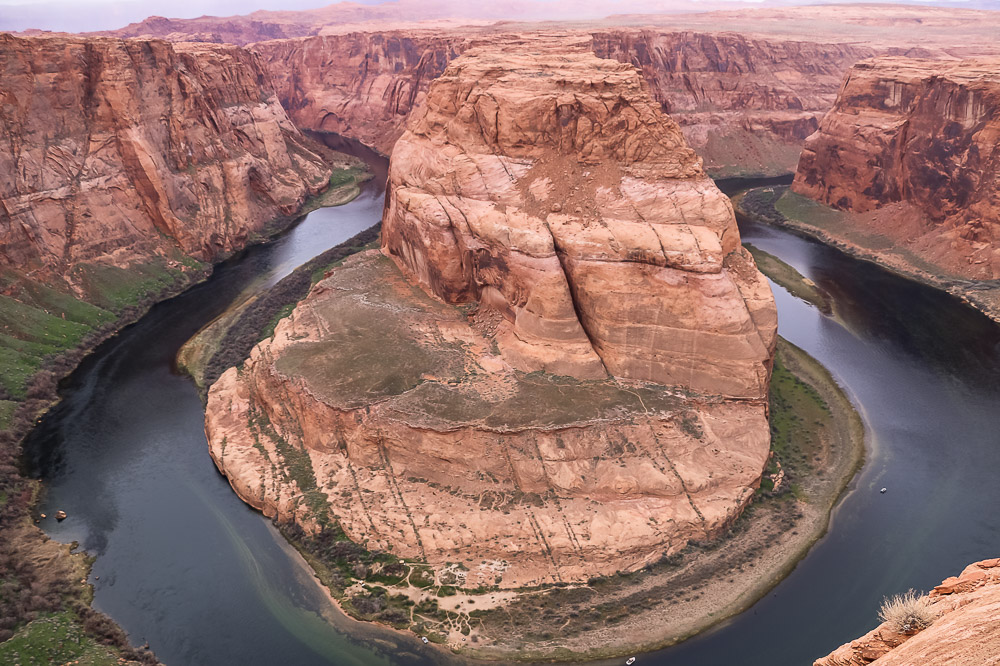 4 hours 20 minutes from Las Vegas
To be honest, a drive over 4 hours one way seems exhausting for me. Yet nothing can stop the most adventures travelers leaving Las Vegas for day trips to Page. Enjoying complete isolation, this Arizona's town usually doesn't come across as a must-visit place in Arizona. At least not until you hear about its natural wonders such as Horseshoe Bend and Antelope Canyon. Both places mystify with their impeccable forms and red and pink hues.
---
If you liked these day trips from Las Vegas and enjoyed this post, don't forget to pin it for later and share it with your friends.