"Stay inside Zion National Park", is the most popular advice when it comes to lodging in and near the area. Others, however, insist that you should stay outside Zion National Park to increase your chances of exploring the entire region. So what are the best places to stay in and near Zion National Park?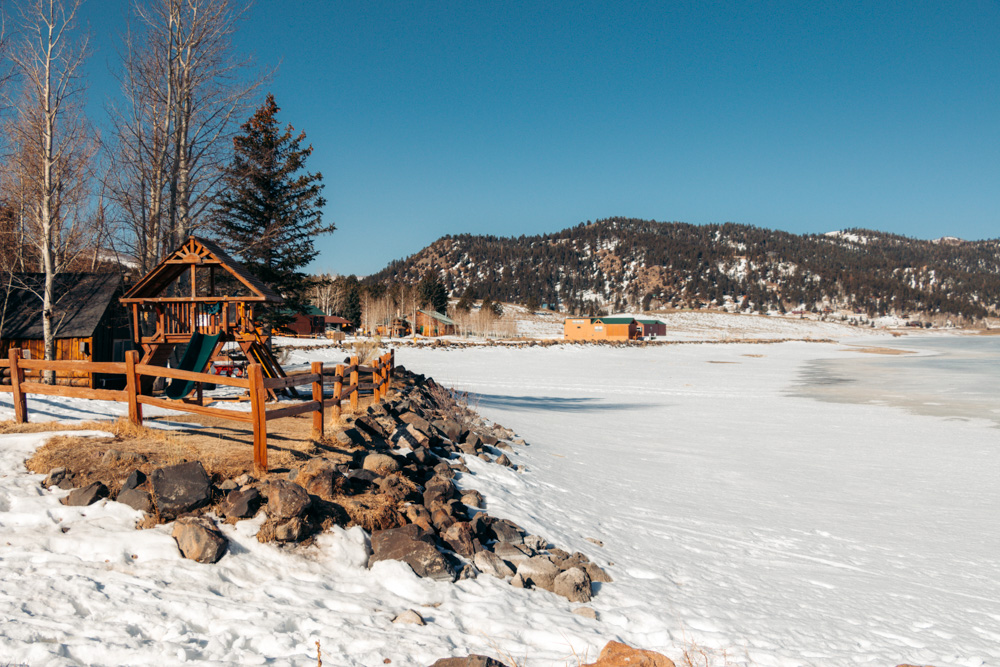 The Best Places to Stay in and near Zion National Park: Camping and Lodging
Mesmerizing with its signature red cliff walls, panoramic vistas, and scenic drives, Zion National Park gathers millions of visitors every year. The place can't be missed even if you have just a couple of days to explore its magnificence. It's easy to understand why, if you've been to the area before and feasted your eyes on its natural wonders. Yet with such high demand comes a rather logistic issue. Where should you stay when traveling to Zion National Park?
The majority of people I met believe that you must reserve your spot and stay inside Zion National Park. It makes sense considering complicated situation with parking and getting around the park.
Indeed, it can't be simpler than that. You stay inside Zion National Park, get up at dawn, and start your explorations before hordes of visitors arrive. It certainly sounds good, especially if you like camping or don't mind shelling out for staying at the Zion Lodge, the only lodging inside the park.
Yet let's be honest, avid travelers barely visit Utah's favorite national park just to discover its popular natural wonders and trails. Utah Mighty 5 are always on the radar. And with this comes another question. Where should you stay so that you can easily reach Zion National Park and other popular destinations in the state? Let's dissect this issue, staring with the closest lodgings to the park and in-park camping.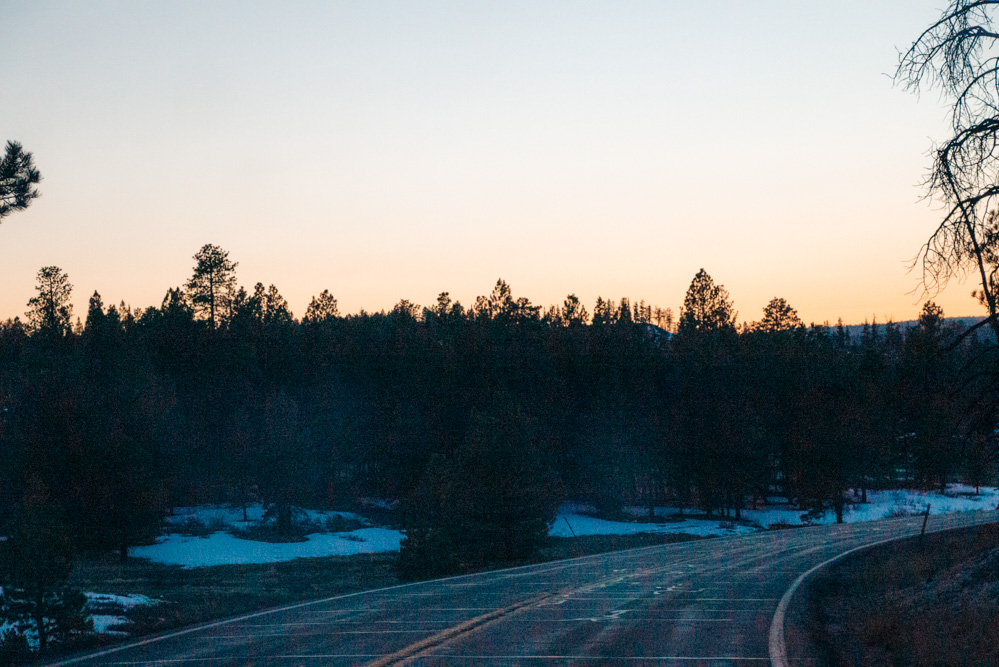 WHERE TO STAY INSIDE ZION NATIONAL PARK
Zion National Park nails the issue of the best places to stay inside the park in an old-fashioned manner. Here are a few campgrounds to get you closer to the park's scenery even at night. Are you not into stargazing and spending 24 hours a day in the nature? Pamper yourself and book your stay at the iconic Zion Lodge.
Where to Stay in Zion National Park: Camping
Zion National Park offers three campgrounds with limited – considering the amount of visitors wishing to stay inside the park – number of campsites. Two of these campgrounds are cozily nestled near the South Entrance, while the last one seeks solitude off the Kolob Terrace Road.
Consequently, the most popular campgrounds are the ones that offer easy access to the main natural attractions in the area. Set near the Virgin River that runs through entire Zion National Park, they offer you a convenient stay along with bountiful adventures right at your fingertips.
Furthermore, providing flush toilet, drinkable water, and trash containers, camping makes a temporarily return to primitive living easy and rather convenient. On top of that, each campsite has a picnic table and a fire pit with attached grill. I must say, it's a pretty decent stay inside Zion National Park even for not the most avid adventure travelers.
TIP: Most campsites are fully booked from March through October. If you plan to stay inside Zion National Park at this time, make sure to reserve your spot way in advance.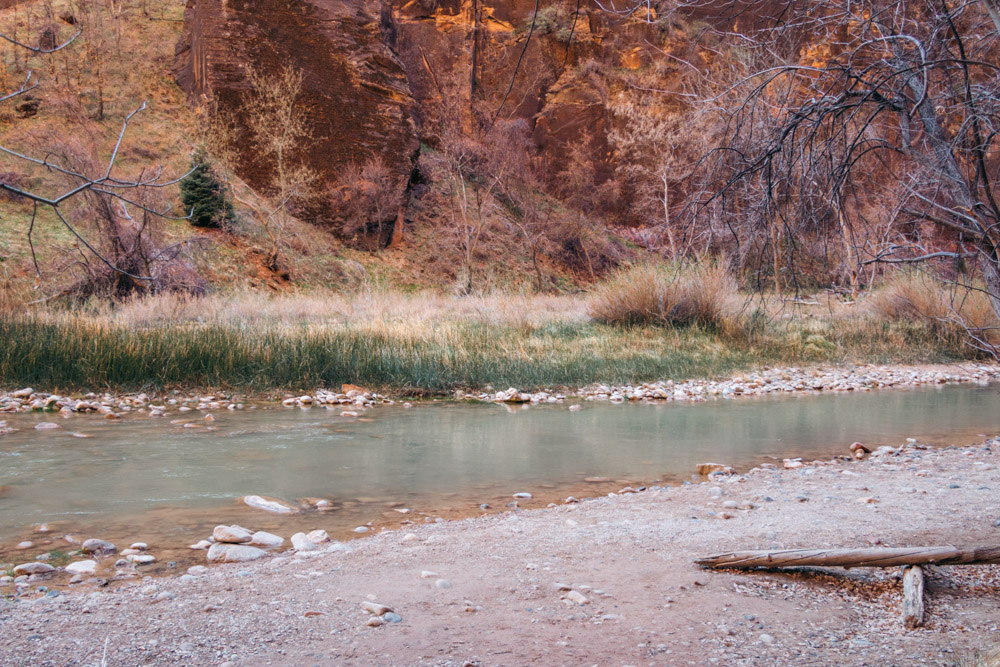 South Campground
The South Campground is the most primitive campground of the two located near the South Entrance. The place boasts 117 campsites and sits 1/2 mile from the park's entrance. Such close proximity guarantees enjoyable accommodation within walking distance of some of the popular trailheads.
On the other hand, the South Campground limits the number of amenities you might expect during your stay in Zion National Park. No restrooms "reside" on the territory of the campground. The closest facilities are located 0.3 mile away, at the Watchman Campground.
If this does's steer you away, then book your stay and camp at the second popular campground in Zion National Park from mid-March through October when the campground is in operation.
TIP: To stay at the South Campground in Zion National Park, you must reserve a campsite at least two weeks in advance.
Price: $20 per night for the individual campsites, $50 per night for the group sites.
Watchman Campground
The Watchman Campground sits even closer to the South Entrance, a mere 1/4 mile away. Moreover, its 190 regular sites ensure a slightly "luxurious" stay in Zion National Park. The campground has restroom facilities and several electric campsites. While the campground offers a decent place to stay in Zion all year round, reservations are preferable from March through October.
TIP: You can reserve a campsite up to six months in advance. Although booking your spot is not required, it's highly recommended. Many travelers visit and stay in Zion National Park from March through November, causing great demand for camping and lodging in and near the area.
Price: $20 per night for the tent only campsite, $30 per night for the electric campsites. Prices for group campsites vary depending on the number of people they can house.
Lava Point Campground
The last campground in Zion National Park offers a rather secluded stay. Located off the Kolob Terrace Road, about 1 hour 20 minutes away from the South Entrance, the Lava Point Campground allures the most avid nature explorers. The place is usually open from May though September, depending on the weather.
There are six primitive campsites, available on a first-come, first-served basis. All other amenities, such as pit toilets, trash cans, and drinkable water, are absent. Consequently, not many Zion National Park's visitors long for such a primitive place to stay. Thus, you have more chances of claiming one the campsites for yourself at the last minute.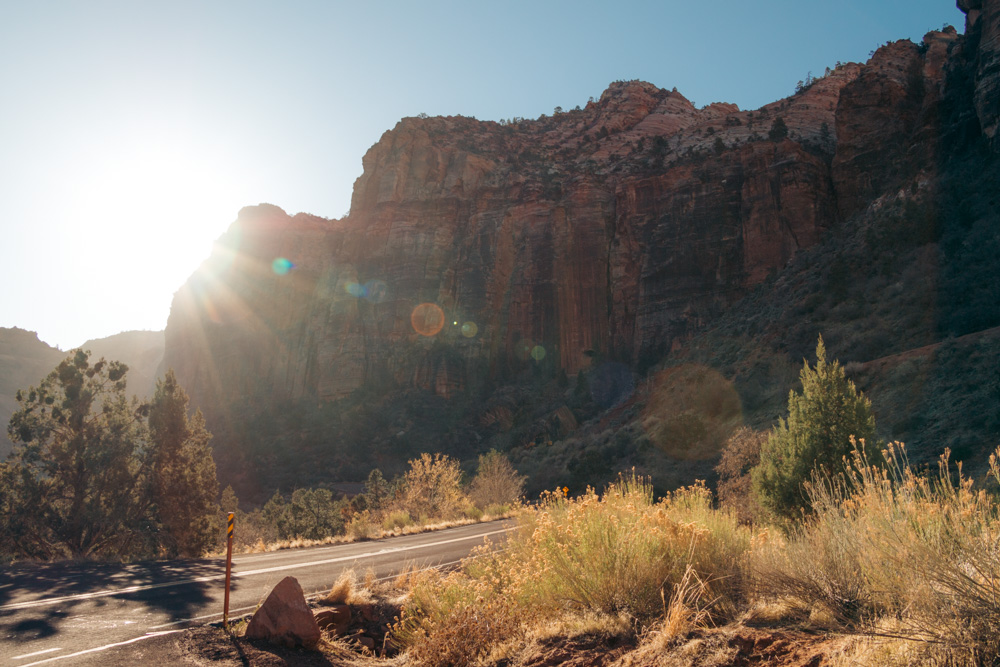 Where to Stay in Zion National Park: Zion Lodge
The most comfortable stay is offered at the Zion Lodge. Not only it sits right in the heart of the main canyon, it's the only place to grab a bite in the park. Expect to spend more for this accommodation, though. If the price is not an issue, you should certainly stay at the Zion National Park's only lodge.
Location. Surrounded by the remarkable sandstone cliffs, the place offers unmatched views and easy access to the popular hikes such as the Emerald Pools or Angels Landing Trails. To top it off, the Zion Lodge has its own shuttle stop (shuttle stop #5) for the added convenience of those who opt to stay or simply dine here.
Accommodation. When considering where exactly to stay in the Zion Lodge, you have two options: hotel's rooms or rustic cabins. Each of them offers an unforgettable experience that is worth every penny you spend.
Getting Here. Furthermore, the Zion Lodge's guests win even when it comes to getting inside the main section of the park. While private vehicles are allowed to access the Scenic Drive only in the winter months, the visitors that stay at the Zion Lodge can drive inside the main canyon any time of the year. Driving farther up, beyond shuttle stop #5, however, is not allowed.
History
Despite the rather hefty price that comes with the stay at the Zion Lodge, this temporary abode is fully booked most of the time. Designed in 1924 as a place to add balance to the astounding landscape, the lodge was completed in May of 1925. A number of stand-alone cabins were added to the complex later to offer a more rustic feel to the overnight stay inside Zion National Park.
The place provided the exceptional lodgings in the center of the popular park for over 40 years. On January 26, 1966, the main building was destroyed in fire. The absence of the favorite place to stay inside Zion National Park felt deeply. Thus, just 108 days after the fire, a replacement building opened its doors, offering luxurious accommodations to the park's visitors once again.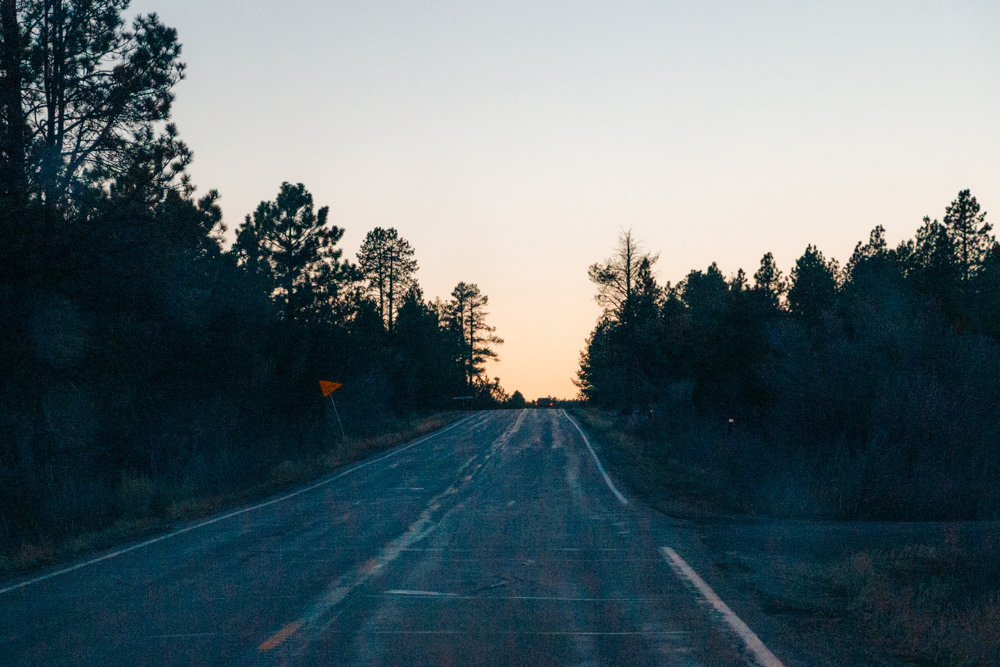 WHERE TO STAY NEAR ZION NATIONAL PARK (5-30 MINUTES AWAY)
No matter how enticing a stay inside Zion National Park sounds, the spaces here are limited. If you don't plan your trip way in advance, you might need to look for alternative lodgings near the park.
Orderville, Utah
Stay in Zion Ponderosa Ranch Resort
One of the favorite places to stay near the park is the Zion Ponderosa Ranch Resort. This 3-star lodging place sits near the northern end of Zion National Park, about 30 minutes away down the winding roads.
The resort itself, however, is every adventurous traveler's dream. Spreading across 4,000 acres of land, the place offers great accommodations, ranging from vacational homes to rustic cabins, western style huts, and glamping tents, exceptional dining options, and adventures for all tastes and preferences. The latter includes canyoneering, horse riding, zip-lining, and jeep tours among all other onsite activities.
The best thing about the Zion Ponderosa Ranch Resort, however, is its location that allows you to stay right on the outskirts of one of the favorite national parka in Utah.
Springdale, Utah -The Closest Town to Stay Near Zion National Park
If you seek an even closer place to stay around Zion National Park, look no further than the town of Springdale. Set right near the South Entrance, this tourist destination offers accommodations for every budget, several restaurants, stores, and markets. Furthermore, with free Springdale Shuttle, you don't need to worry about parking and getting to the main section of Zion National Park.
Cable Mountain Lodge. Nestled outside the South Entrance to Zion National Park, the Cable Mountain Lodge offers an affordable place to stay at and thrilling adventure right at your fingertips. Its great location also enables you to simply walk into the park. No driving, no waiting for the shuttle to arrive – no problems at all.
Flanigan's Inn. Flanigan's Inn is another great hotel to stay near the South Entrance to Zion National Park. This eco-resort treats its guests to classic park lodge atmosphere with a modern twist. Great for visitors of all walks of life, including families with kids, the place sits within a 5-minute walk of the park. Similarly, you can hop on the Springdale Shuttle (shuttle stop #3) and get to Zion in no time.
Cliffrose Lodge. For a luxurious stay near Zion National Park, head over to the Cliffrose Lodge. Open all year round, the place offers pleasant lodgings that consist of rooms, suites, and villas, decorated in modern style. Once you enjoy the Cliffrose Lodge's hospitality, you don't want to look for any other places to stay near Zion National Park.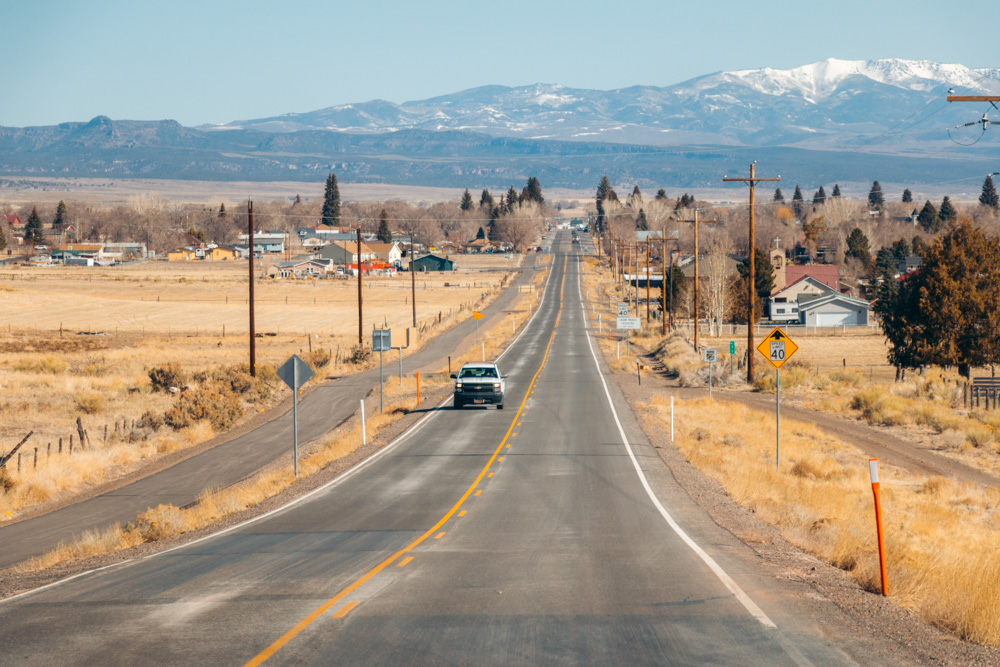 Virgin, Utah
A number of small towns surround Zion National Park, offering a range of affordable and luxurious accommodations to stay in the area. Located about 15 miles (23 minutes) away, Virgin joins their ranks and provides exceptional lodgings worthy of a king.
Zion Wildflower Resort. We often associate luxurious camping with African safaris or all sorts of quaint places to temporarily reside at near Joshua Tree National Park. In the Zion National Park area, such a glamorous place/campground to stay is the Zion Wildflower Resort. Featuring luxurious tents and bungalows, bonfires at night, and plenty of outdoor activities, the resort wins you over at once.
Hurricane, Utah
Hurricane kills two birds with one stone, providing lodgings for visitors of both Zion National Park and Vermilion Cliffs National Monument, Arizona. While Zion nestles just 30 minutes away, the latter sits approximately 1 hour 40 minutes away from the town.
Comfort Inn & Suites Zion Park Area. Located just 23 miles away, the Comfort Inn & Suites Zion Park Area hotel takes care of the most comfortable stay in the region. Apart from clean rooms and a pool, the hotel pampers its guests with spa, a service that only a few lodgings in this area offer.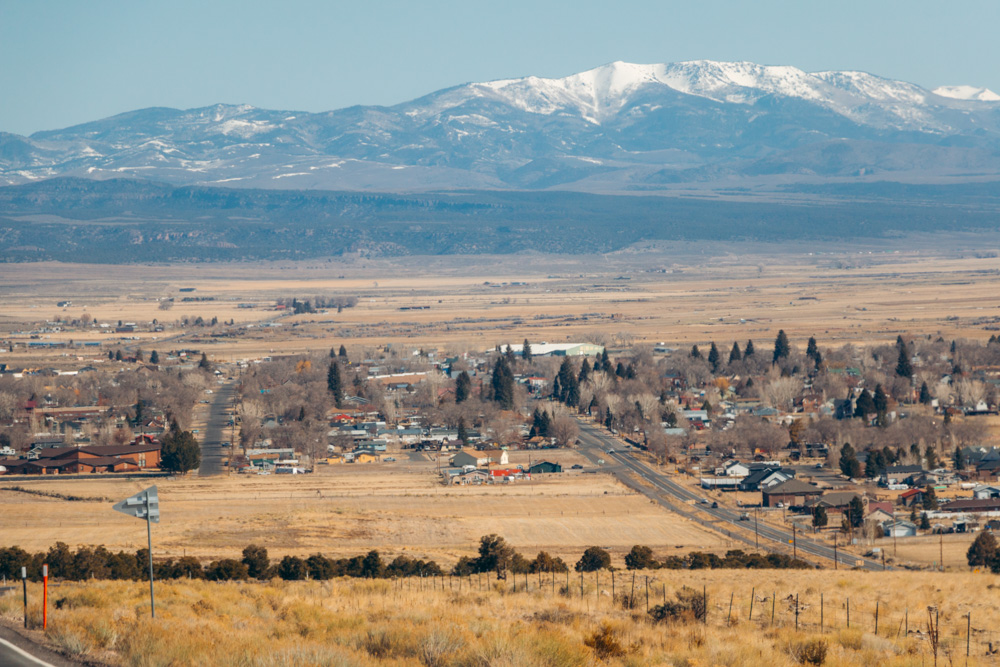 WHERE TO STAY NEAR ZION NATIONAL PARK (50-60 MINUTES AWAY)
Washington, Utah
Washington, Utah, sits farther away from Zion National Park (approximately 50 minutes). On the bright side, working as a connector between different landmarks of Utah and even Nevada, it provides an irresistible stay for those roadtrippers whose next destination is Zion National Park.
Quality Inn. The Quality Inn was our first temporarily home on our way from Valley of Fire State Park, Nevada, to Zion National Park. This laid-back hotel prides itself on clean and comfortable rooms, a great location, and an affordable stay less than an hour from Zion.
SpringHill Suites by Marriott St. George Washington. A little bit more expensive than the Quality Inn hotel, SpringHill Suites by Marriott allures with gorgeous decor, an outdoor pool, a 24-hour gym, and a hot tub. Even its location, just off the highway, doesn't prevent the travelers from enjoying their stay and planning their next day adventures in Zion. To be fair, highway's noise barely penetrates this temporary abode of Utah's visitors.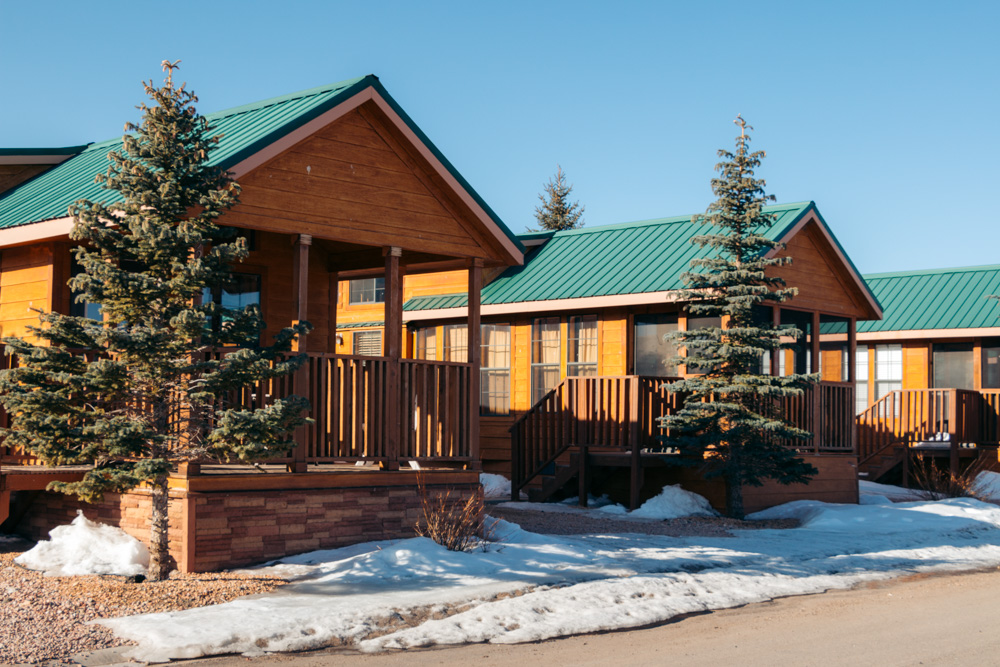 Convenient Places to Stay near Zion and Bryce Canyon: Panguitch, Utah
If you spend more than two days in Zion National Park and look for lodgings to stay closer to Bryce Canyon National Park on your last night in the area, Panguitch is the place to head to. This quaint town sits 1 hour away from Zion National Park. Bryce Canyon National Park is even closer, only 30 minutes away.   
Panguitch Lake Resort
Again, if you need something more than just a comfortable lodging after an eventful day in Zion National Park, consider staying at the Panguitch Lake Resort. Nestled on the shore of Panguitch Lake, the resort allures with cute cabins equipped with electric fireplaces.
Spacious nooks that look like second floors add a playful feel to the cabins. In fact, you can turn these "nests" into additional spaces to sleep. Be sure to bring along extra blankets and pillows, though.
Those who are not in a rush to return back to Zion or venture into Bryce Canyon should extend their stay and spend the whole day by the lake. With gorgeous views and such outdoor activities as ice fishing in winter, hiking and indulging in s'mores by the fire in summer, these lodgings have all the chances to become your favorite places to stay in Utah.
TIP: Let resort's staff know up front if you plan to arrive late so they can assist you with getting into your cabin after business hours.
Blue Pine Motel
For a budget-friendly stay near both Zion and Bryce Canyon National Parks, opt for a lodging at the Blue Pine Motel. The place offers basic rooms, BBQ areas, and mini-golf. Nothing fancy here. Yet it's a perfect accommodation to stay at during your road trip through Utah and its spectacular Zion National Park.
---
Read More
You Might also Find Interesting:
---
If you enjoyed this post, don't forget to pin it for later and share it with your friends.