On the road again… This time a long road trip from Spokane, Washington, to Glacier National Park, Montana, filled our 5-day vacation.
Last updated: October 5, 2023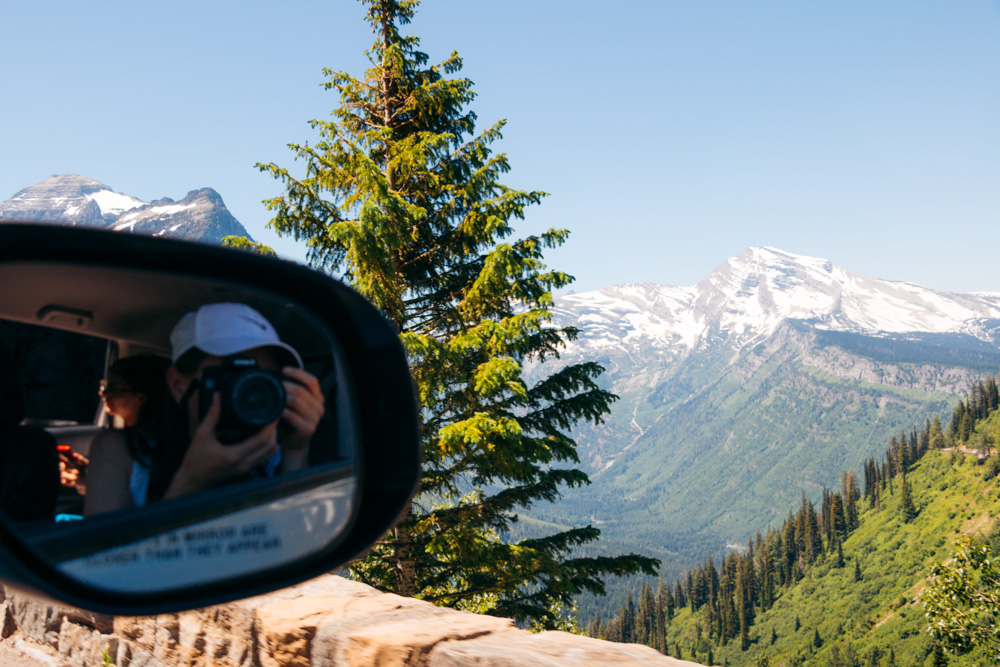 How to Do a 5-Day Road Trip from Spokane to Glacier National Park
Glacier National Park had been on my mind since we visited Grand Teton and Yellowstone National Parks last November. Sitting approximately 6 hours from Yellowstone, the northernmost landmark of Wyoming that slips into Montana, Glacier often joins the favorite duo for a week-long road trip in the American Northwest.
I had hoped to take a glance at iconic places in Glacier during that first trip, too. Unfortunately, it hadn't happened.
In late June – early July the following year, I got this opportunity. Funny how everything worked out, but a long adventure awaited us even this time. Yet instead of driving from Boise, Idaho, to Wyoming, our 5-day road trip started in Spokane, Washington, continued through Glacier National Park, and eventually ended back in Spokane.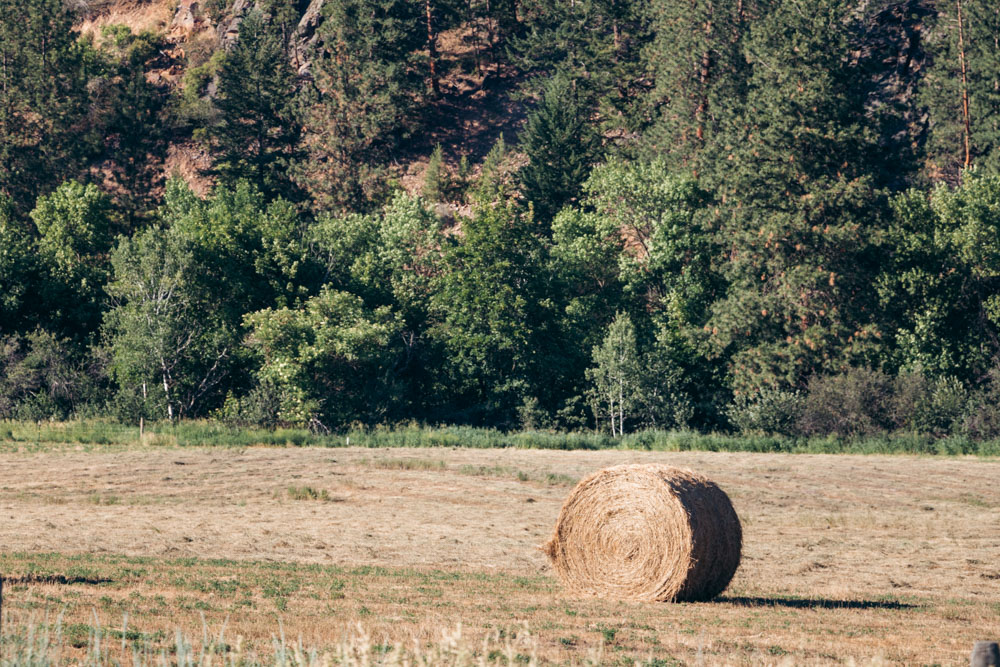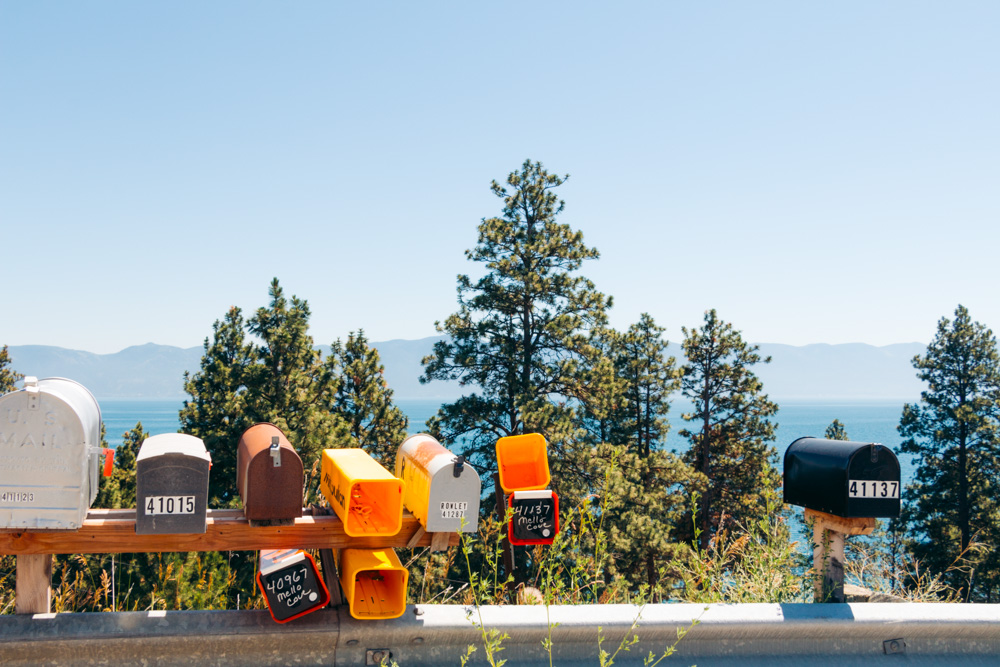 Is Spokane a Reasonable Start of the 5-Day Road Trip to Glacier National Park?
Set some 275 miles away from cascading waterfalls and epic hikes of Glacier, Spokane is an ideal and not so ideal destination to start the road trip. A nearly 5-hour drive is long. And with all the scenic views along the way, it can take up to a day to get to the park.
With that said, Kalispell located about 40 minutes from the national park is a far better alternative to start this road-trip adventure. The city literally sits on the outskirts of Glacier National Park. If it's not enough, it has its own airport, which gets especially busy during the popular summer season.
Truth be told, Kalispell, not Spokane, was our initial destination. We even booked airplane tickets, paying a little bit more for these than the ones to Spokane. And then the fun part of our, as it turned out, Spokane to Glacier road trip started.
With an ever growing influx of visitors, airport car rental offices couldn't accommodate all Glacier's road-trippers. Company's websites instructed the renters to call the offices to get assistance. We did that just to find out that the cars were still available. The prices, however, were astronomical. 
Solution
Pondering over our alternatives, we returned the airplane tickets, booked the new ones, and started planning our long road trip from Spokane to Glacier National Park.
The new, greatly modified itinerary become a blessing in disguise. Always curious and eager to see new destinations, we included several additional hidden gems in Idaho and Montana to our Spokane – Glacier National Park road trip.
READ MORE: 9 Gorgeous Road Trips and Weekend Getaways from Spokane, WA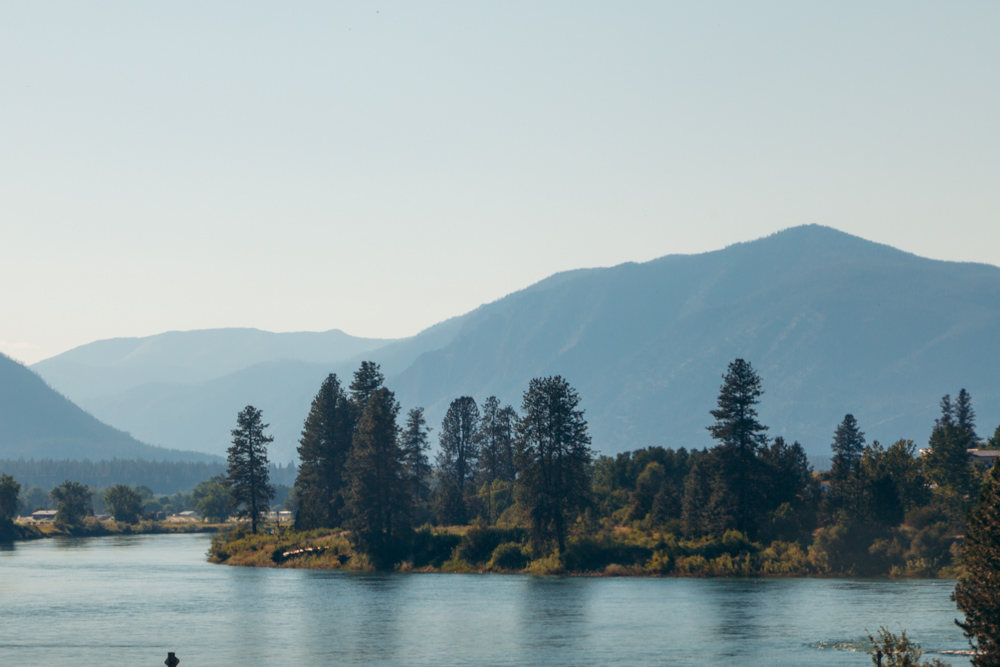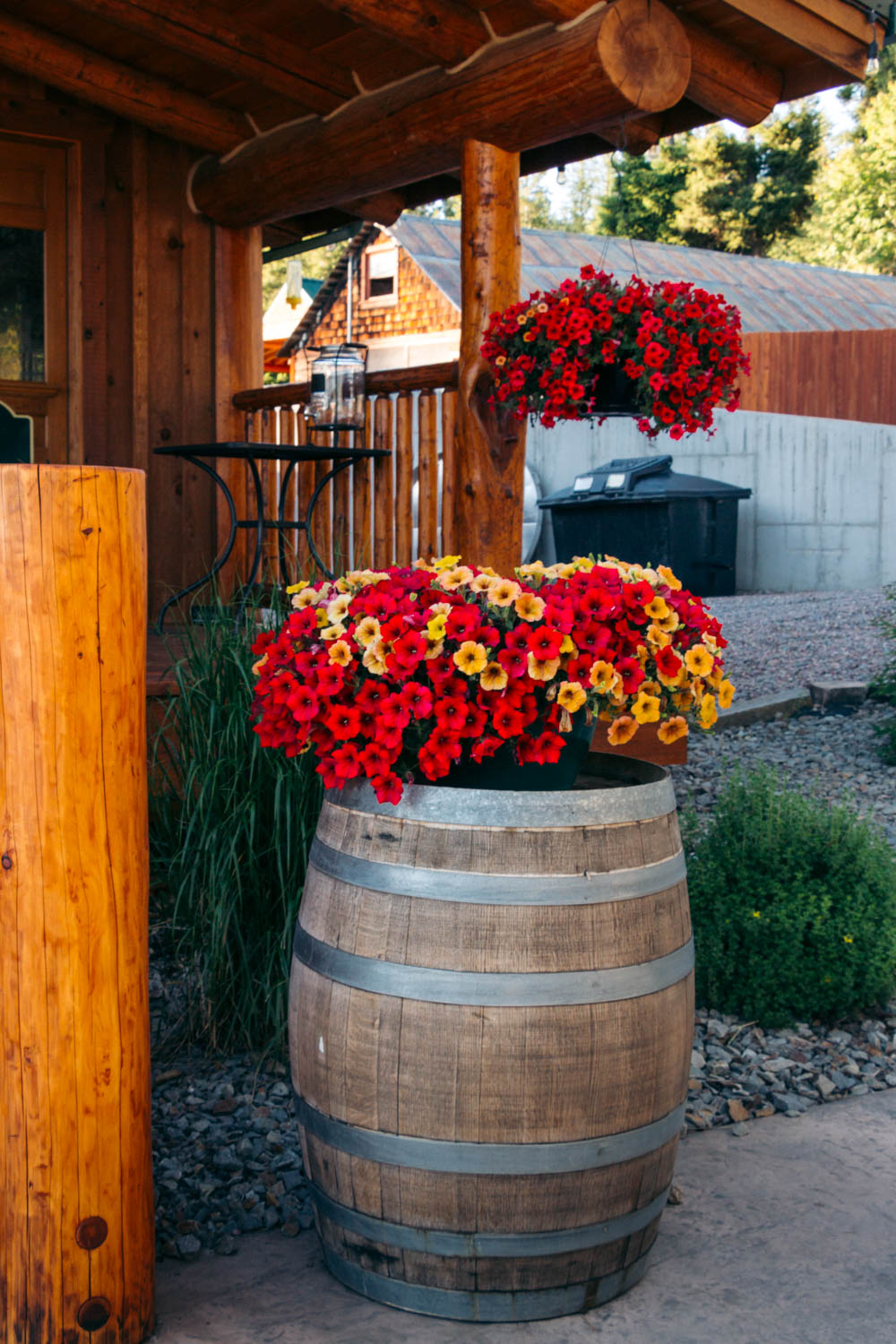 5-DAY SPOKANE TO GLACIER NATIONAL PARK ROAD TRIP
Road Trip from Spokane to Glacier National Park: Day 1
Drive time from Spokane to Lake Mary Ronan: 3 hours 45 minutes
The first day of the Spokane – Glacier road trip was full of logistic matters. Flying from Santa Ana, California, to the bustling city in Washington took us 2 hours 30 minutes. We purposely chose the morning flight. After arriving in Spokane at noon, we got a car, and were ready to start the road trip.
Although it was possible to reach the national park that same day, we opted for exploring a few destinations along the way. When you travel with small kids like we did, dividing a long drive into shorter trips and stopping somewhere between Spokane and Glacier was nonnegotiable.
The final destination for the day was Lake Mary Ronan, located some 3 hours 30 minutes from the Spokane International Airport. But let's start this road trip from the beginning. 
Stop 1: Post Falls, Idaho
Drive time from Spokane to Post Falls: 30 minutes
Post Falls is a small city located 30 minutes from Spokane. Not the most popular destination, it bestows on you scenic views almost as soon as you leave Spokane.
Feel free to skip this destination. Yet if you can spare 15-20 minutes, venture to Falls Park and walk along the 0.3-mile Falls Park Overlook Trail. The paved path runs through the park, along a steep canyon with the glorious Spokane River below.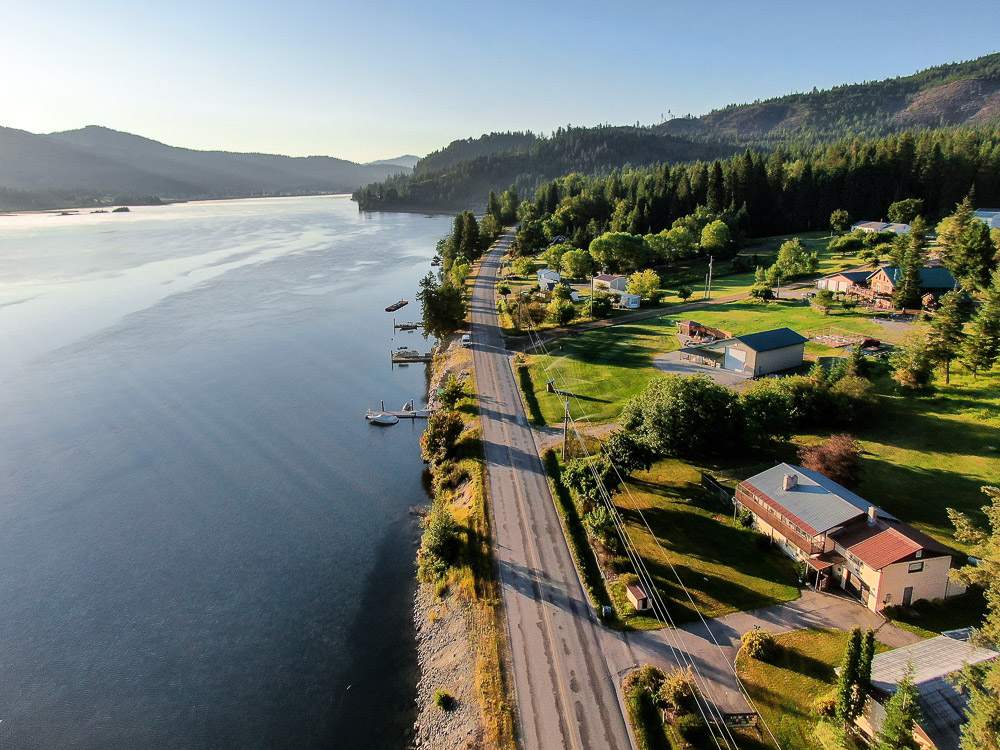 Stop 2: Coeur d'Alene, Idaho
Drive time from Post Falls to Coeur d'Alene: 15 minutes
Whether you have extra time during your Spokane – Glacier road trip or not, Lake Coeur d'Alene can't elude your view. The picturesque lake meets you about 45 minutes after you leave the airport. Stretching for almost 25 miles, it's a sight to behold.
Swirl from the main road and drive into the lakeside city of Coeur d'Alene to see a different side of Idaho. Sandy beaches and secluded hikes galore are eager to seduce you and inspire to change your course and explore more of the natural and cultural landmarks of the city.
For those who'd rather stay focused on their initial Spokane – Glacier road trip itinerary, Coeur d'Alene is simply a gorgeous place with impressive scenery to feast your eyes on while driving by.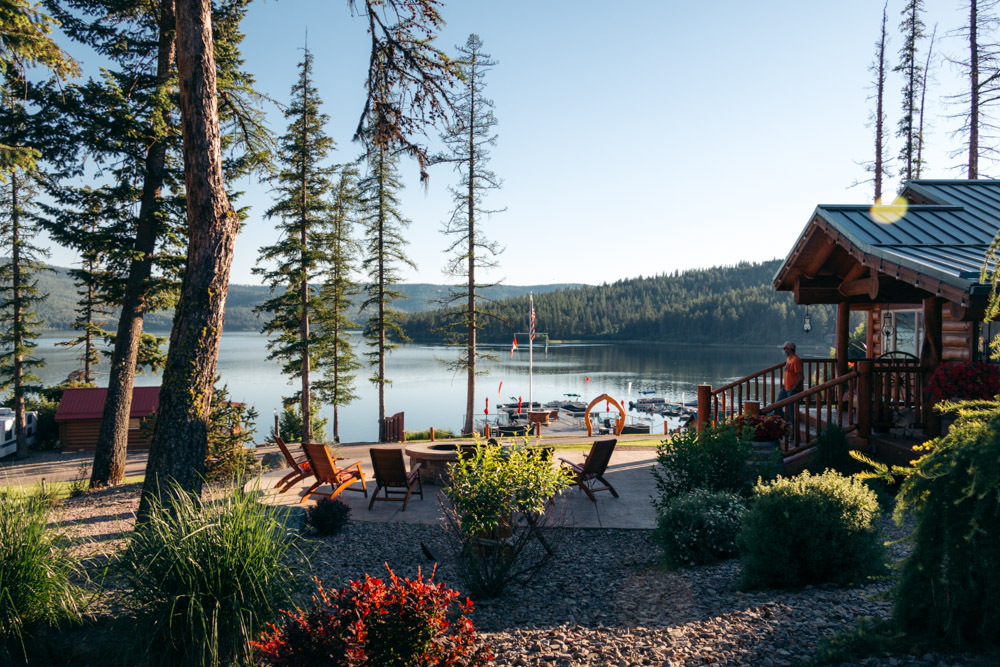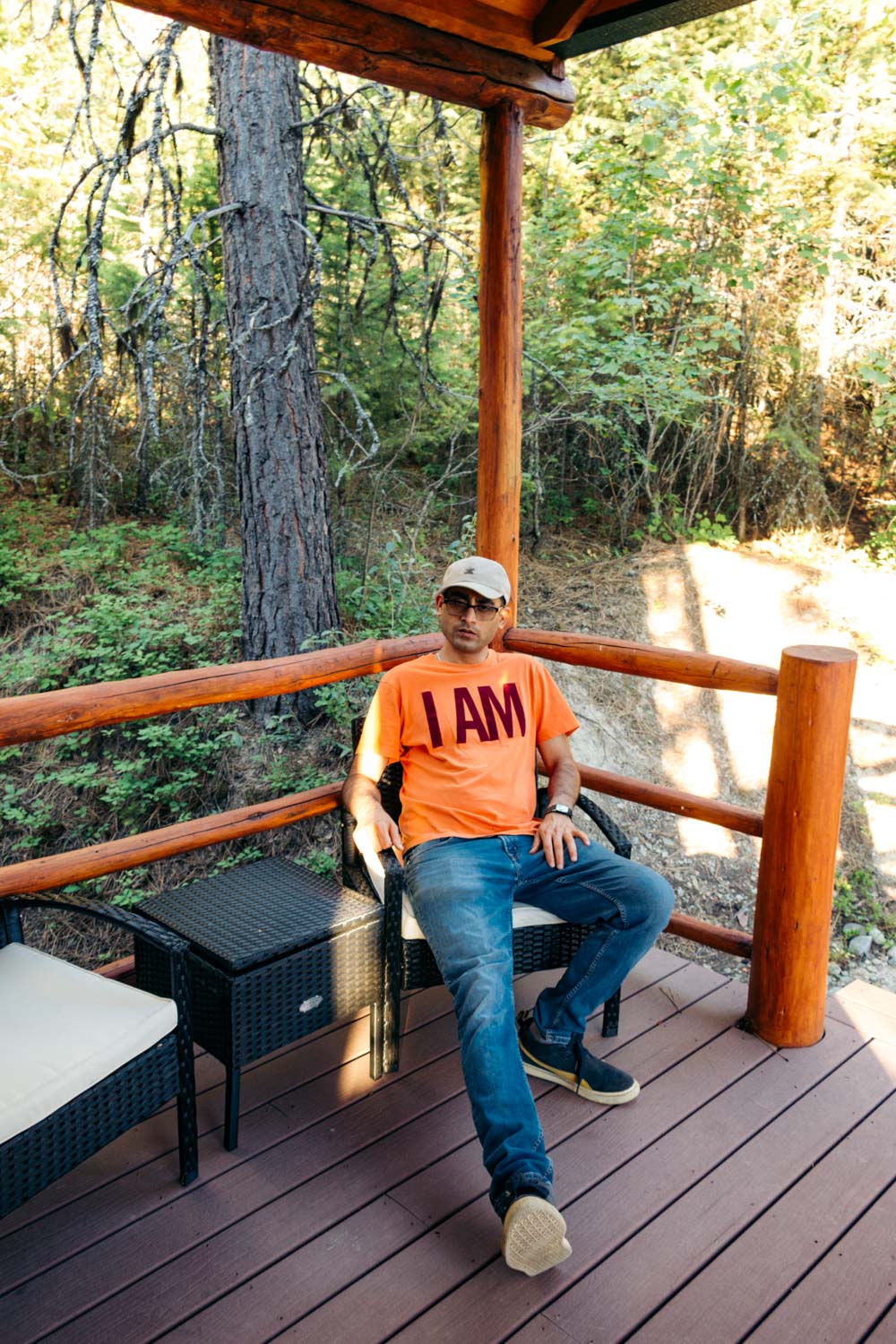 Stop 3: Lake Mary Ronan, Montana
Drive time from Coeur d'Alene to Lake Mary Ronan: 3 hours
Lake Mary Ronan is a final destination of the first day of the 5-day Spokane – Glacier road trip. Nestled in the western corner of Montana, the place brings serenity and tranquility into your long adventure. If you've ever wondered what slow travel looks like, then imagine it as walking along the shore of Lake Mary Ronan and watching the sun descending behind tall trees.
Simplicity and calm natural splendor prevail in the area. Occasional boats intersect the water surface, adding a beautiful contrast to the peaceful idyll. A boreal forest with beautiful trails embraces the shore of the lake, dotted with sporadic houses and cabins.
While you can certainly drive for another hour and finish the day 1 of your Spokane – Glacier road trip anywhere closer to the national park, it's absolutely worth it to swing by Lake Mary Ronan and experience this lesser-known jewel of Montana.
You can find several resorts and hotels in the nearby area to call home for the night. We stayed at the Lodge and Resort at Lake Mary Ronan and can't recommend it enough.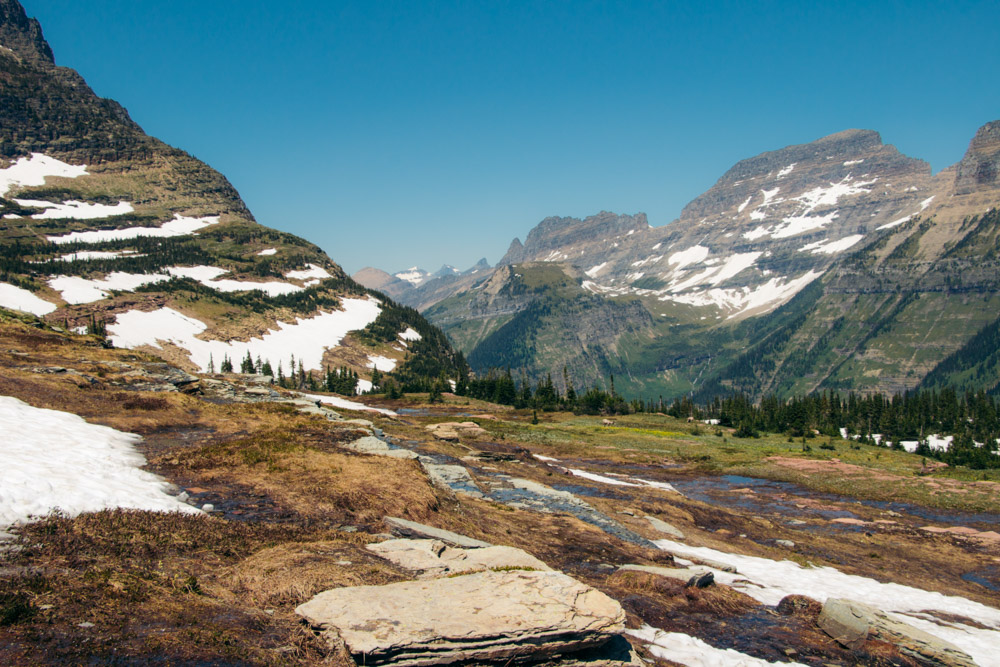 Road Trip from Spokane to Glacier National Park: Day 2
Drive time from Lake Mary Ronan to West Glacier: 1 hour 20 minutes
Start your second day of the Spokane – Glacier road trip early, ideally before or at sunrise. You still have quite a drive to get to the West Glacier entrance, a section of the park closest to Lake Mary Ronan.
West Glacier opens the doors to the Going-to-the-Sun Road, the most popular region of the park. The 50-mile road stretches through West and East Glacier, offering more than two dozen panoramic stops along the way.
Although it takes about 2 hours to drive along the scenic route, plan on spending the entire second day of the road trip in the area. Frankly, you might even need more time to explore all the natural wonders the Sun Road has in store.
Dotted with easy roadside pull-offs and dramatic overlooks, the favorite section of Glacier makes exploring its wondrous sites easy. Go with your gut feeling and stop anywhere you like. Here are a few places you may want to dive deeper into.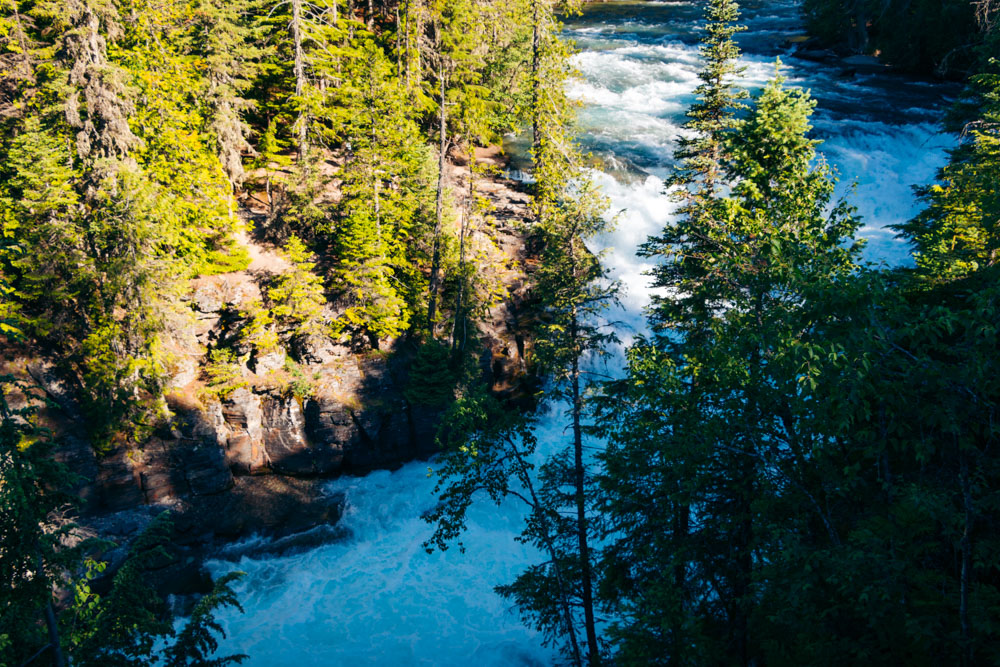 Stop 1: McDonald Falls Overlook
Located in West Glacier, the McDonald Falls Overlook is an easy pull-off. A small roadside parking lot sits right above the cascading waterfall on McDonald Creek. Apart from the roaring water and occasional cars passing by, the place enjoys complete serenity early in the morning.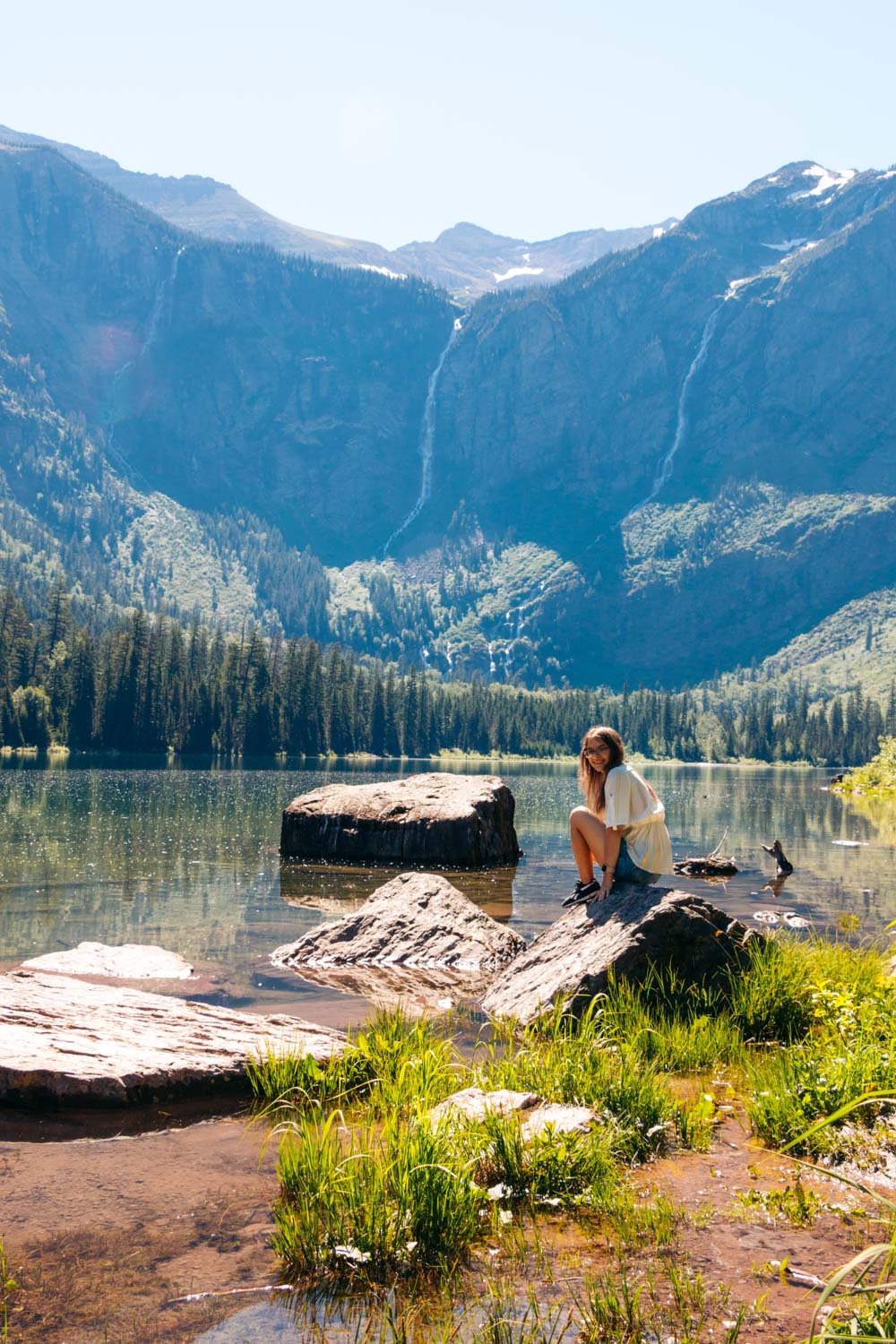 Stop 2: Trail of the Cedars and Avalanche Lake
A short drive from the McDonald Falls Overlook sits the Trail of the Cedars area. It's the first place where you want to swap driving for hiking during your second day of the road trip.
The 0.7-mile loop-trail starts as a paved path that soon turns into a raised boardwalk. About half way through the hike, the visitors come across beautiful Avalanche Gorge. From here the trail's trajectory is unobstructed until a trail junction interferes. If you stay on the right path, you'll get back to your car in 10-15 minutes.
The left trail runs for another 2 miles before stopping at the shore of astonishing Avalanche Lake. Giant mountains with gushing waterfalls festoon the far end of this alpine lake, transforming the area into a fairy-tale destination. Needless to say, such an idyllic place is one of the main reasons to embark of the tiresome road trip from Spokane, Washington, to Glacier, Montana.
READ MORE: How to Hike to Avalanche Lake in Glacier National Park (+ The Trail of the Cedars and Avalanche Gorge)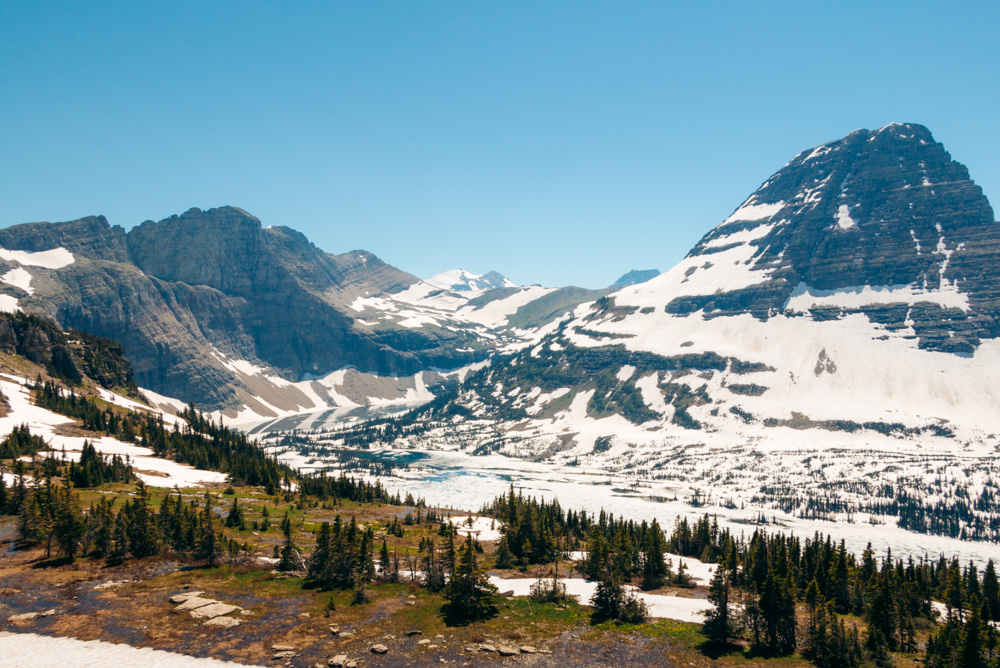 Stop 3: Logan Pass and Hidden Lake Overlook
At 6,647 feet, Logan Pass is the highest point in the Going-to-the-Sun Road area. The place that reminds of sweeping Swiss hills welcomes the visitors only from mid- or late June through the third week of October. The rest of the year, it remains closed due to heavy snowfalls and avalanche conditions. Thus, if you happen to visit Glacier in summer, give this area enough time to impress you.
Not many trails intersect Logan Pass. Outstanding views and opportunities to spot Glacier's wildlife, however, are ample. The shortest trail starts behind the Logan Pass Visitor Center, climbs uphill, and ends at a wooden viewing platform overlooking Hidden Lake.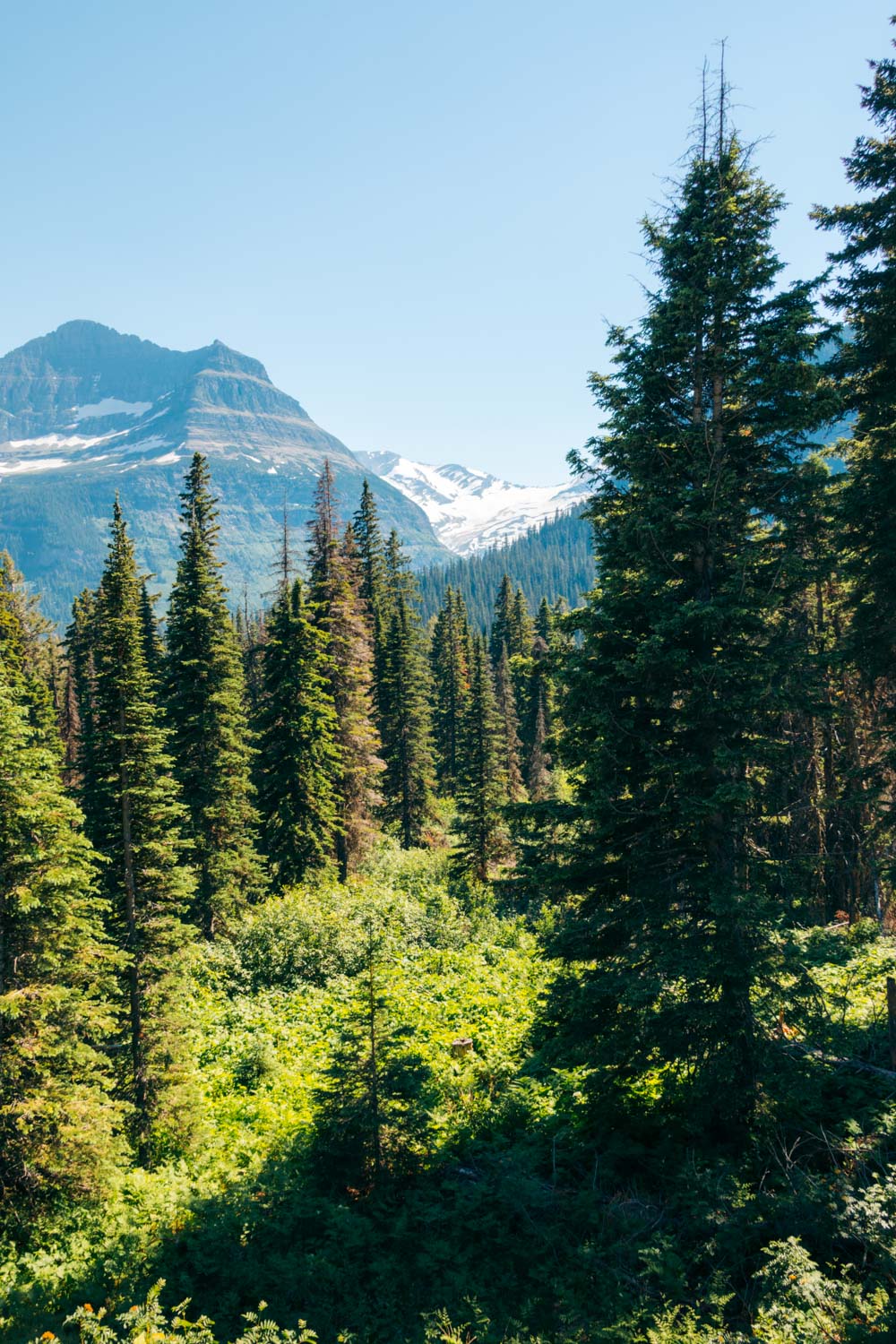 Stop 4: Jackson Glacier Overlook
The only glacier visible from the Going-to-the-Sun Road, Jackson Glacier is another easy stop in a series of roadside attractions festooning your second day of the road trip across three states.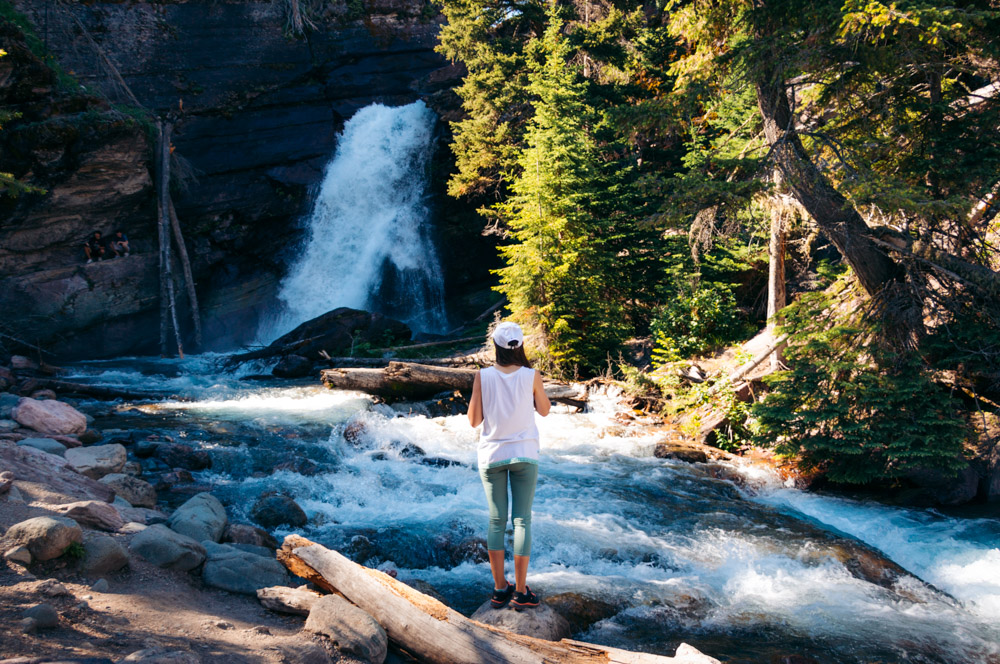 Stop 5: St. Mary Falls, Virginia Falls, and Baring Falls
The famous waterfall trio nestles in East Glacier. Each of these waterfalls can be a separate hike or a long, 5.6-mile, round-trip adventure. Most visitors start their hike at St. Mary Falls Shuttle Stop, tread to St. Mary Falls and Virginia Falls, leaving Baring Falls behind.
Fewer nature lovers hike to all three waterfalls or divide the long hike into two shorter walks. In the latter case, they add an additional stop to their trip by pulling over at Sunrift Gorge. Baring Falls is an easy 0.7-mile, round-trip hike from here. 
READ MORE: How to Hike to Baring Falls in Glacier NP: 3 Trail Options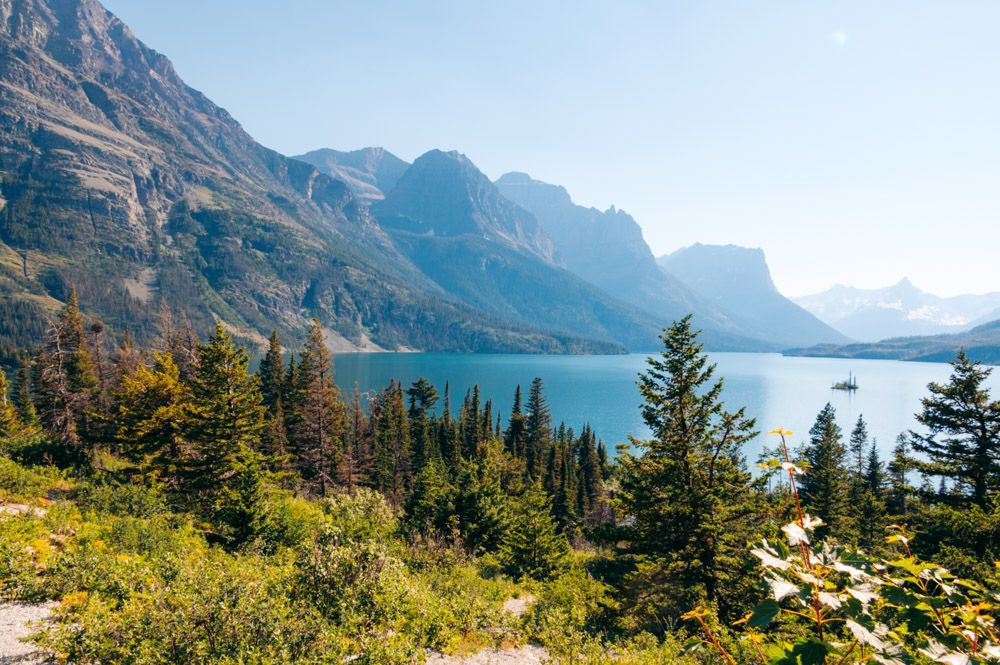 Stop 6: Wild Goose Island
Finish the second day of your Spokane – Glacier road trip by taking in the views of mysterious Wild Goose Island. The tiny isle emerges 14 feet above the water surface at the eastern end of St. Mary Lake.
Lodging: At this point, the majority of the Glacier's visitors call it a day and steer toward St. Mary Village. We joined their ranks and stayed at the St. Mary Village Great Bear Lodge.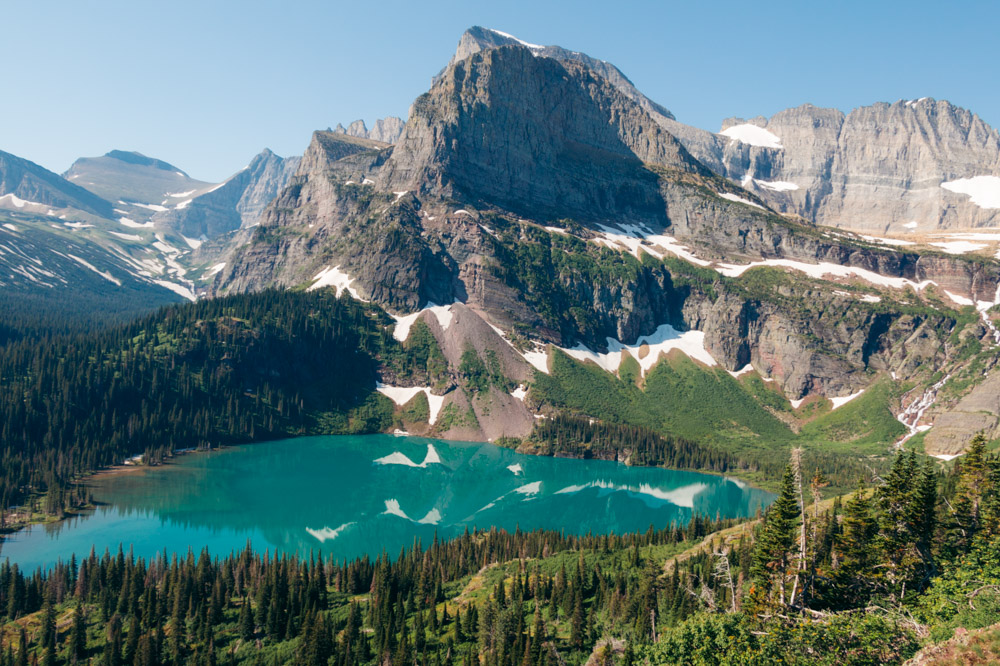 Road Trip from Spokane to Glacier National Park: Day 3
Drive time from St. Mary Village to Many Glacier: 30 minutes
Stop 1: Grinnell Glacier Trail
The Grinnell Glacier Trail is the highlight of your third day of the nature-infused road trip. The trail sits in Many Glacier, which is dubbed the American Switzerland. Starting either at the Grinnell Glacier trailhead or the Many Glacier Hotel, the path runs for 5.3 miles.
Along the way, it snakes along the shores of Swiftcurrent Lake and Lake Josephine, two of the most beautiful places in Glacier National Park. Once the trail starts climbing uphill, splendid vistas of aquamarine Grinnell Glacier Lake come into view and follow the hikers almost until the end of the trail.
5.3 miles one way, however, is a long adventure. It takes up to 5 hours to complete the hike. Therefore, plan to spend the entire day treading up and down the Grinnell Glacier Trail.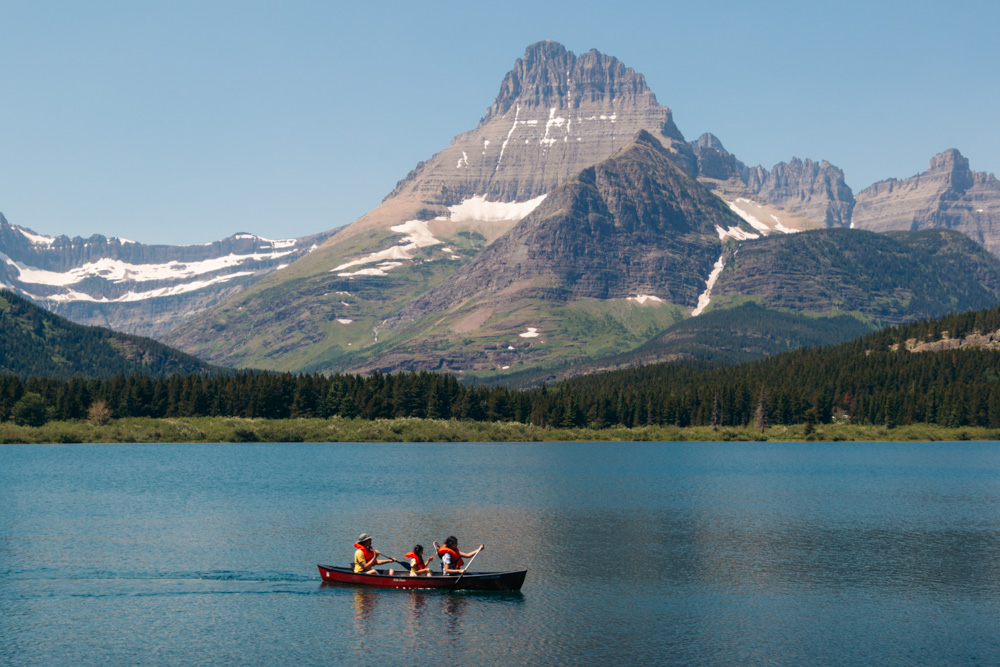 Stop 2: Swiftcurrent Lake and Many Glacier Hotel
Upon descending to the Many Glacier Valley, hike or drive to the Many Glacier Hotel, nestled on the eastern shore of Swiftcurrent Lake. Grab some snacks at the Heidi's and enjoy the views of the gorgeous lake with towering peaks at its far end.
Stop 3: Apikuni Falls
If your legs feel sturdy enough for another hike, finish the last day in Glacier with a 1-mile walk to Apikuni Falls. But first get to the Apikuni parking area, located 1.1 miles east of the Many Glacier Hotel.
Stop 4: Kalispell
Drive time from Many Glacier to Kalispell: 3 hours
As the day starts coming to an end, drive back along the entire Going-to-the-Sun Road, checking out the landmarks you've missed on the second day of the road trip. The final destination of the day is Kalispell.
A place where the majority of the Glacier's visitors starts their adventures, this city offers ample accommodation options that suits different budgets. We adhered to familiar and affordable services of Travelodge by Wyndham Kalispell.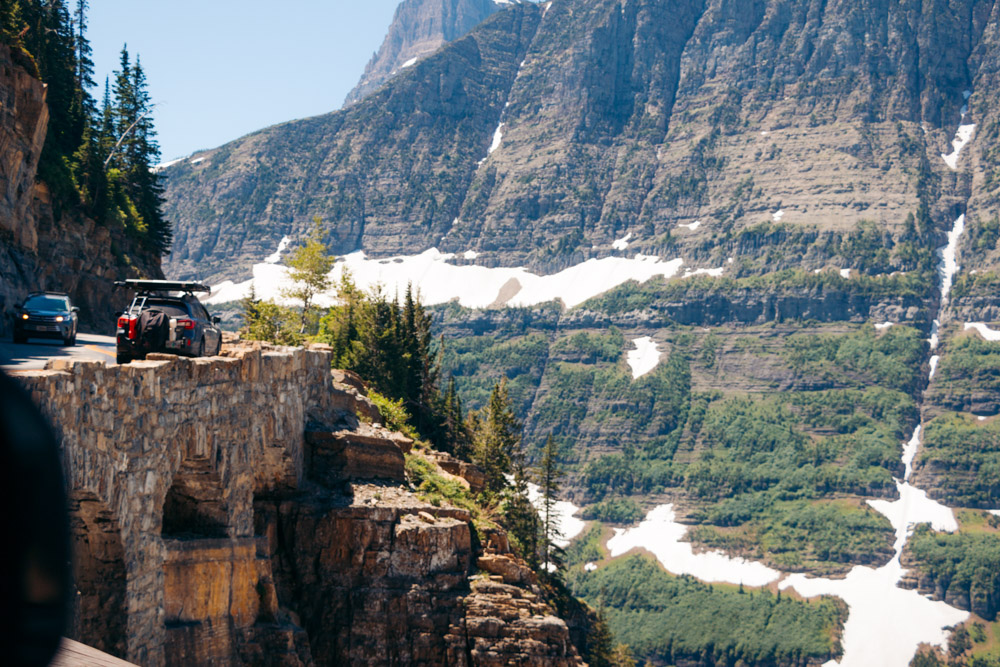 Road Trip from Spokane to Glacier National Park: Day 4
Drive time from Kalispell to Pinehurst, Idaho: 3 hours
At this point you have two choices: to spend one more day in Many Glacier or venture back to Spokane. In the former case, you should stay overnight in Many Glacier or St. Mary Village. For the next day – if hiking is still your top priority – check out this Many Glacier Guide where we've outlined a 2-day itinerary featuring other epic trails in the area.
As for us, we started slowly heading back to Spokane.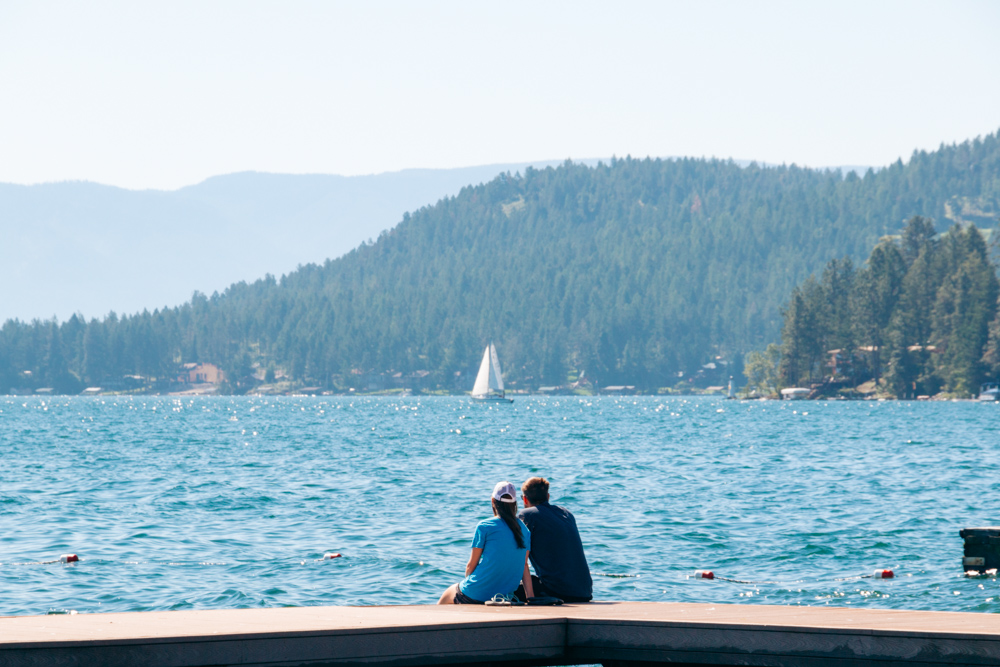 Stop 1: Lakeside, Montana
Drive time from Kalispell to Lakeside: 20 minutes
Before you leave Montana, stop in Lakeside. This tiny, but lovely place sits about 14 miles from Kalispell. A little farther away from the national park, it gives off a quieter vibe. Spend the morning kayaking on a lake in Volunteer Park. The equipment can be rented at Sea Me Paddle, located across the street from the park.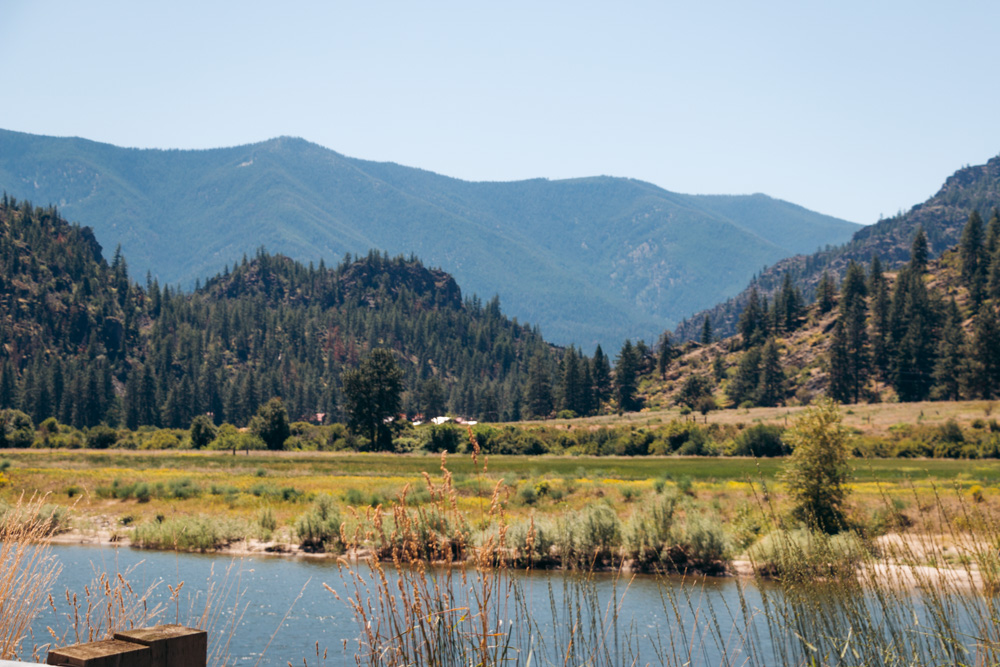 Stop 2: Pinehurst, Idaho
Drive time from Lakeside to Pinehurst: 2 hours 40 minutes
As we were transitioning to slow travel, it made a perfect sense to spend the rest of the day enjoying rural Idaho at Grandma's Cozy Farmhouse. The snug place is worth a visit whether you road-trip from Glacier to Spokane or simply planning a relaxed weekend getaway from Spokane.
If the adventures still call you, explore beautiful hiking and biking trails in the Pinehurst – Kellogg area, such as the Route of Hiawatha and the Pulaski Tunnel Trail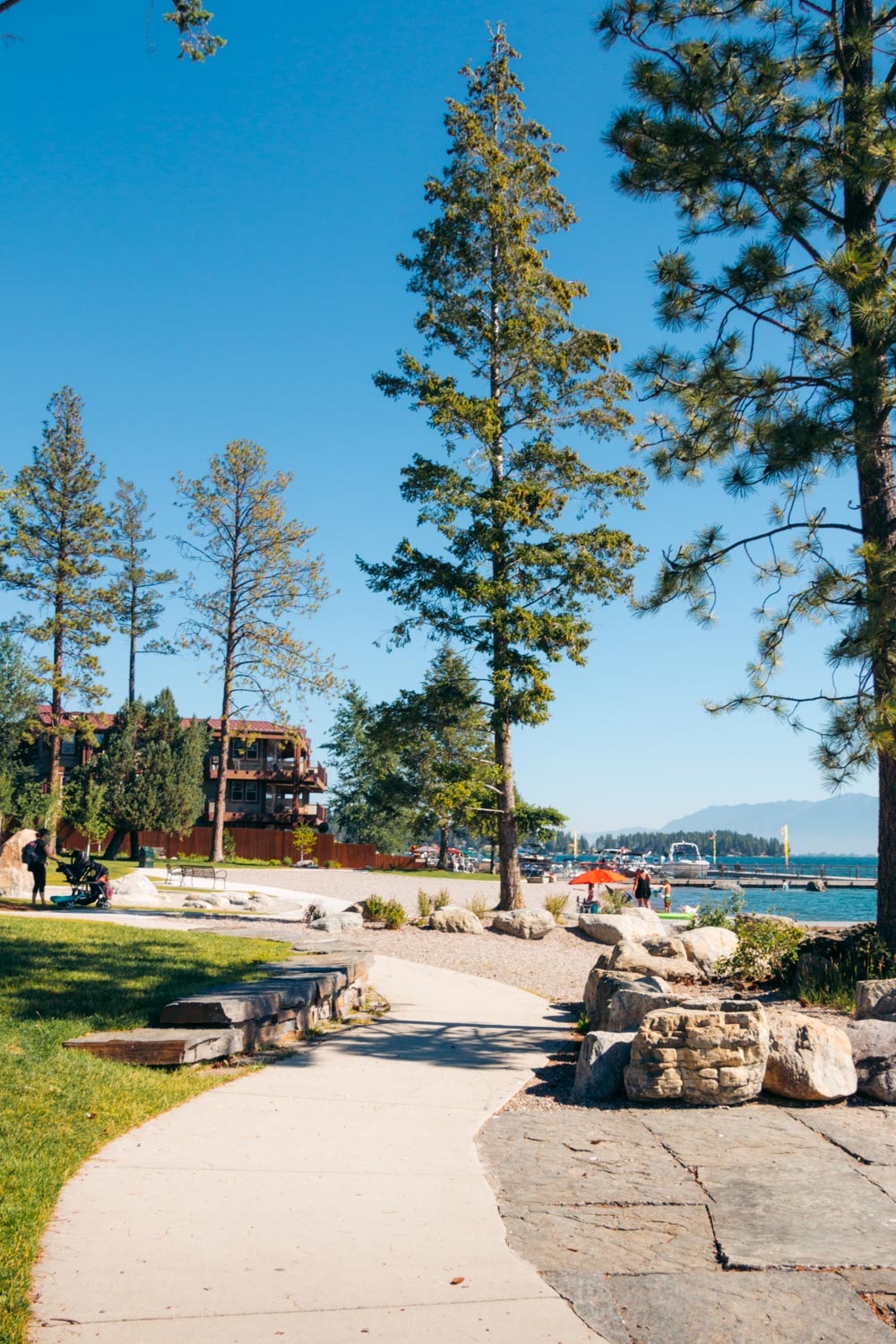 Road Trip from Spokane to Glacier National Park: Day 5
Drive time from Pinehurst to Spokane: 1 hour 5 minutes
It's the last day of the memorable road trip. Depending on the time left, you can sleep in, explore the nearby area, or get back on the road and drive to Spokane.
Stop 1: Lake Coeur d'Alene, Idaho
Drive time from Pinehurst to Lake Coeur d'Alene: 35 minutes
Since our flight back home was at 11:00 a.m., we used the last opportunity to admire Lake Coeur d'Alene. Driving around the lake illuminated by soft morning sunlight put the final dot in our Spokane – Glacier road trip. Would we want to come back for more adventures on the road in this area? Possibly. As for now, it was the most serene second to the last stop in our 5-day journey.
Stop 2: Spokane, Washington
Drive time from Coeur d'Alene to Spokane: 35 minutes
Arrive in Spokane, return the car, and proceed to your gate for your flight back home.
Map of Spokane to Glacier National Park Road Trip
Map of Glacier National Park to Spokane Road Trip
Final Note on the 5-Day Spokane – Glacier National Park Road Trip
I hope you find this road trip itinerary useful. We definitely enjoyed this slower-paced trip while simultaneously appreciating the opportunities to see the lesser-known sites in both Idaho and Montana.
But it was our trip. Yours might be completely different. So be sure to adjust this itinerary to suit your preferences. You may need only 3 or more than 7 days to take the most of this incredible adventure. Do what feels right for you, using this itinerary as a mere guideline, not a rigid plan. 
Read More