Airbnb is still a fairly new territory for me. After staying in quite a few places, my first go-to is still a proven hotel/motel system. That's why when Roshan told me to cancel a hotel I had booked for us in Fall River Mills, California, I had a perplexing feeling about it. But then a day later when we pulled into a parking lot adjacent to Mott's Cottage, I was very pleased with this impromptu change to our travel itinerary.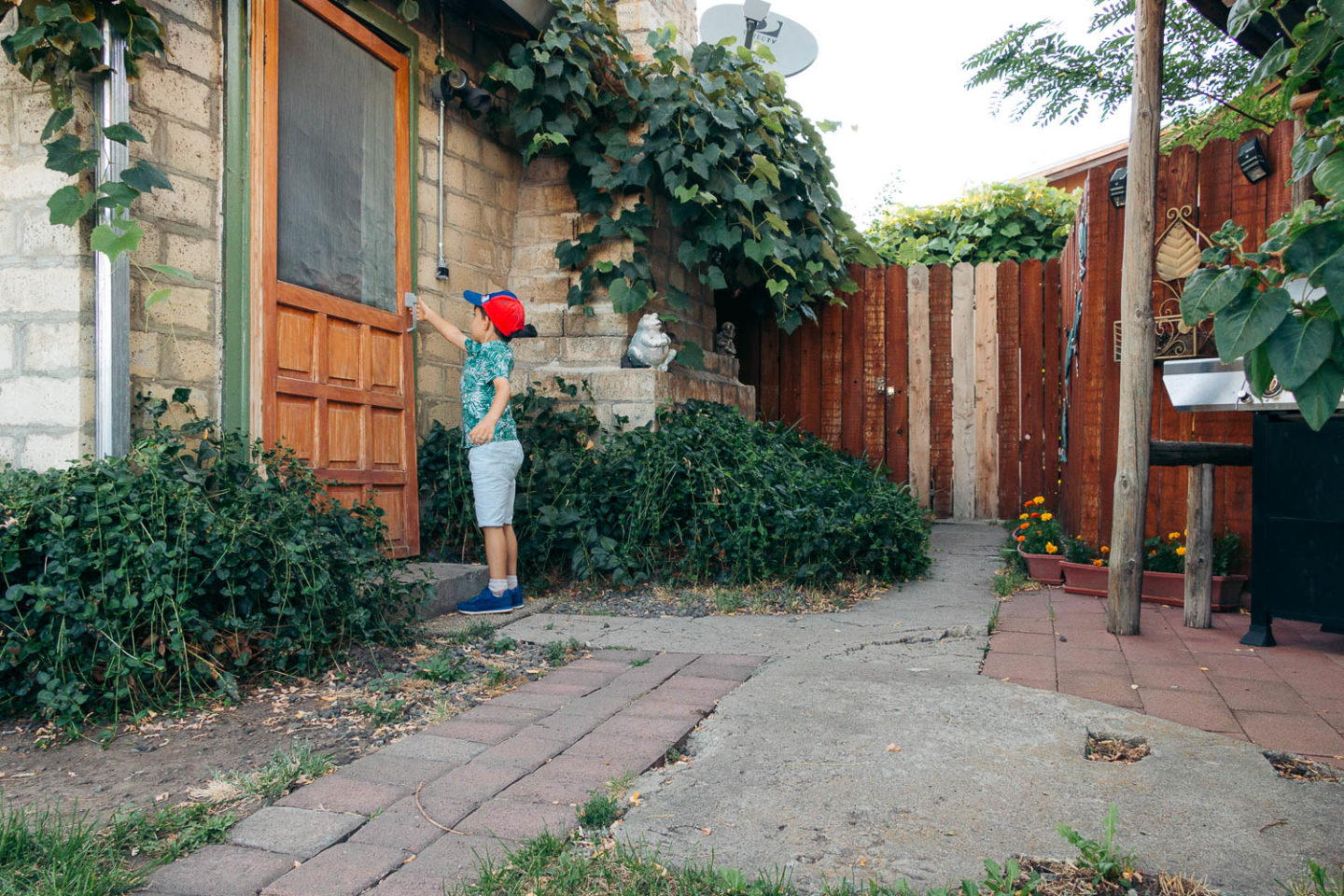 Staying at Mott's Cottage, a Place that Feels like Home away from Home
Two large dogs followed by a strong built man were rushing toward our car. Just to be safe, I closed the door that was about to swing open. Are we in the right place? I hope we are not trespassing on somebody's property.
But the sign Mott's Cottage on wooden fence clearly said that this was the place we would call home for the rest of the day and the night. Dylan, this 5-year-old bundle of energy, forgot his fear of dogs (that mostly kicks in when he sees a small dog and doesn't find it particularly attractive) and together with his farther rushed to give a hug to the dogs.
These three and in particularly Bingo (I didn't catch the dog's name, but Dylan insisted that was his name) became best friend for the next hour before the owner of the Mott's Cottage lured the dogs back to this main house.
While Dylan couldn't get enough of the animals, I was in awe of a spacious yard in front of the small house. The one-bedroom Mott's Cottage is separated from the rest of the 375-acre property by the fence.
With this along with tall trees and shrubs that create a natural wall, you quickly forget that the host's house is just a few feet away. The Mott's Cottage feels like a separate premises, providing its tenants with complete privacy.
An Evening Well Spent in Mott's Cottage's Front Yard
From a front yard's gate, a stone paved path leads to the rusting house. But before you even get to see what's inside the Mott's Cottage, you can't help but perch on one of the benches nestled on both sides of a wooden table under a large tree and gaze at Mount Lassen coated in pastel pink and yellow hues projected by the descending sun.
The Mott's Cottage's owners mentioned on the Airbnb site that the rental property had two yards. The second yard faced Mount Shasta. We didn't get to see it. Sitting at the table, having our simple dinner, and admiring nature's sights and sounds was perfect enough.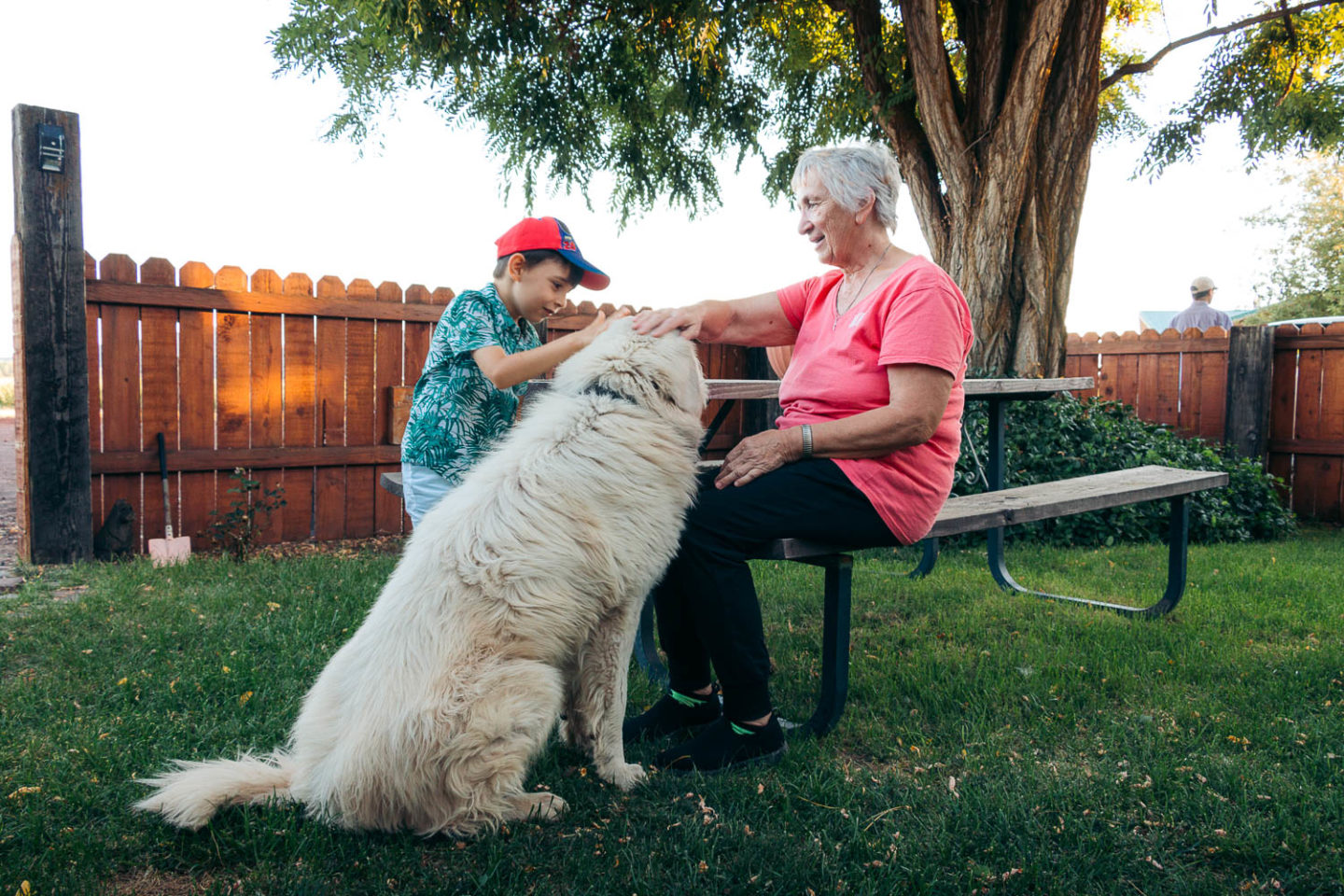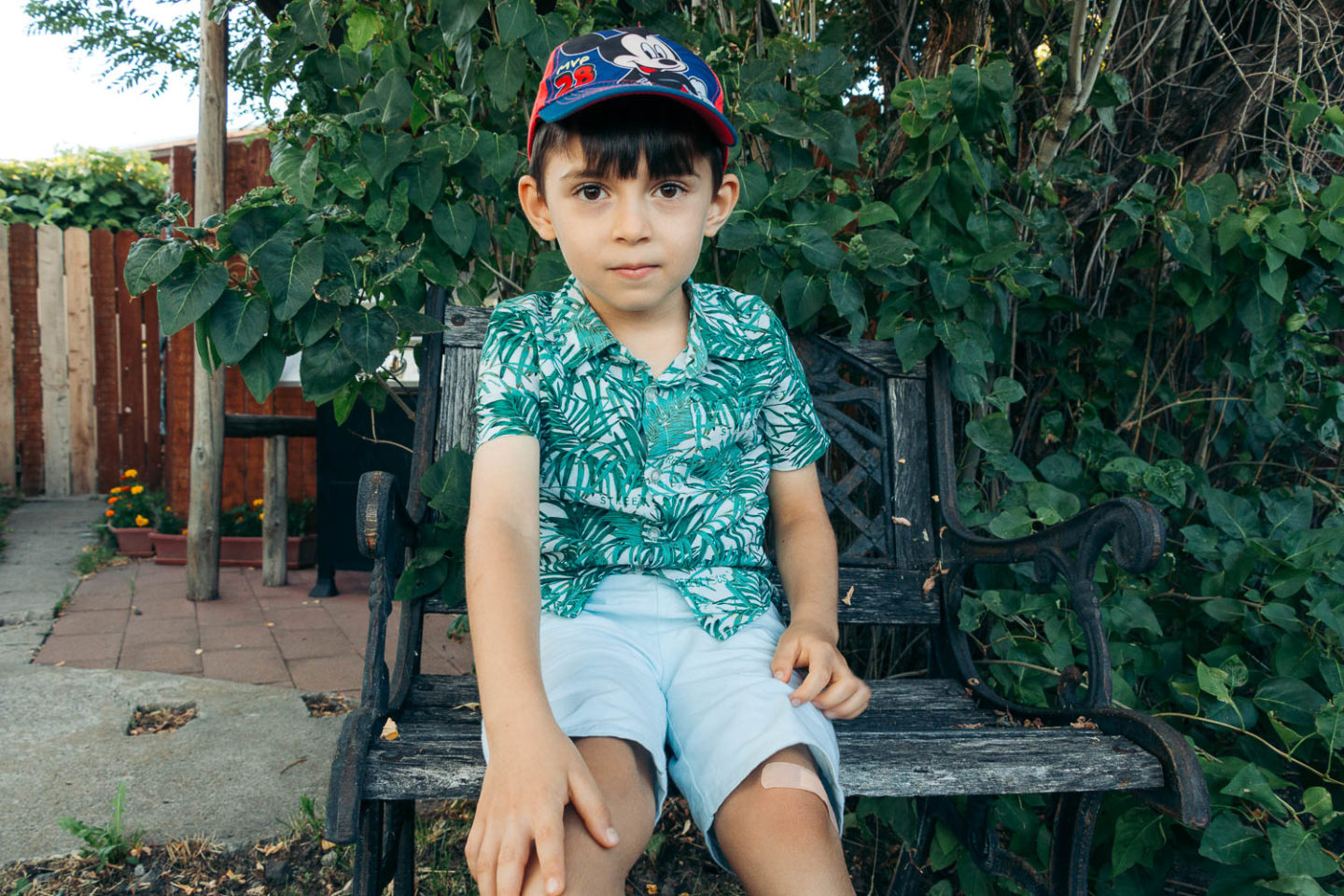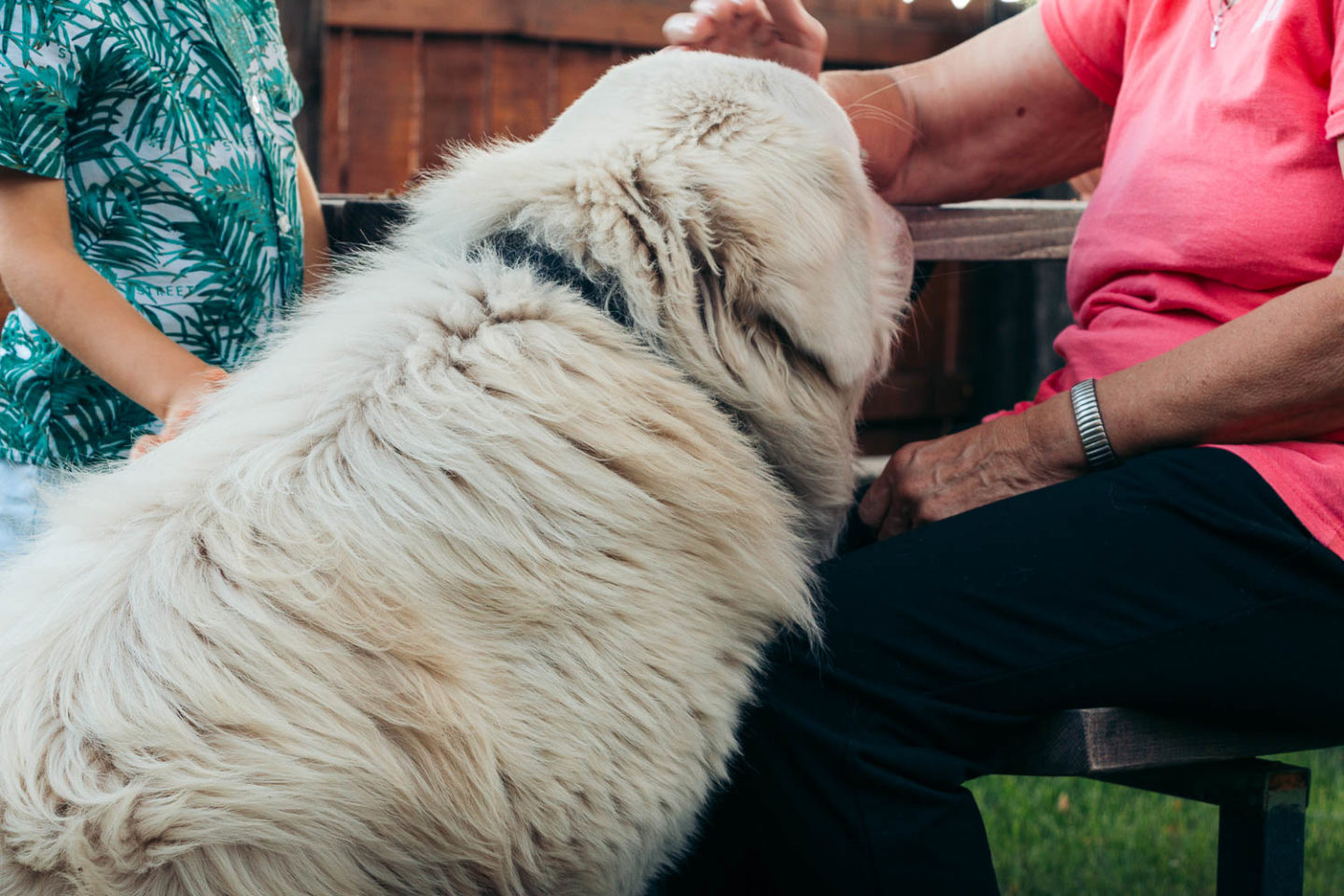 Animals at and around the Cottage
But we did get to see happy cows grazing on green field behind an electrical fence before our rancher-host took them to cowbarn for the night. The property that is mostly known to the visitors as the Mott's Cottage has been raising cattle for four generations.
Apart from the cows, the farm is packed with pigs, ducks, and chickens. The latter didn't hesitate to make their presence known. And the gracious hosts surely wanted to compensate for their "residents's" noisy behavior by leaving several fresh eggs in a refrigerator for the guests to try.
According to Natalie (the host of the farm house on the Airbnb website), the Mott's Cottage is a supreme destination for bird watching. Bald eagles, golden eagles, geese, ducks, and more species of birds can be seen around the farm. A river behind the Mott's Cottage provides excellent opportunities for kayaking and canyoning. All the equipments can be rented at the property.
I was pretty content on my bench under the shady tree in the little Mott's Cottage's front yard. Dylan and his grandma roamed the property a little bit more, checked out a vineyard, saw geese and chickens, and played longer with the friendly dogs before going inside the Mott's Cottage.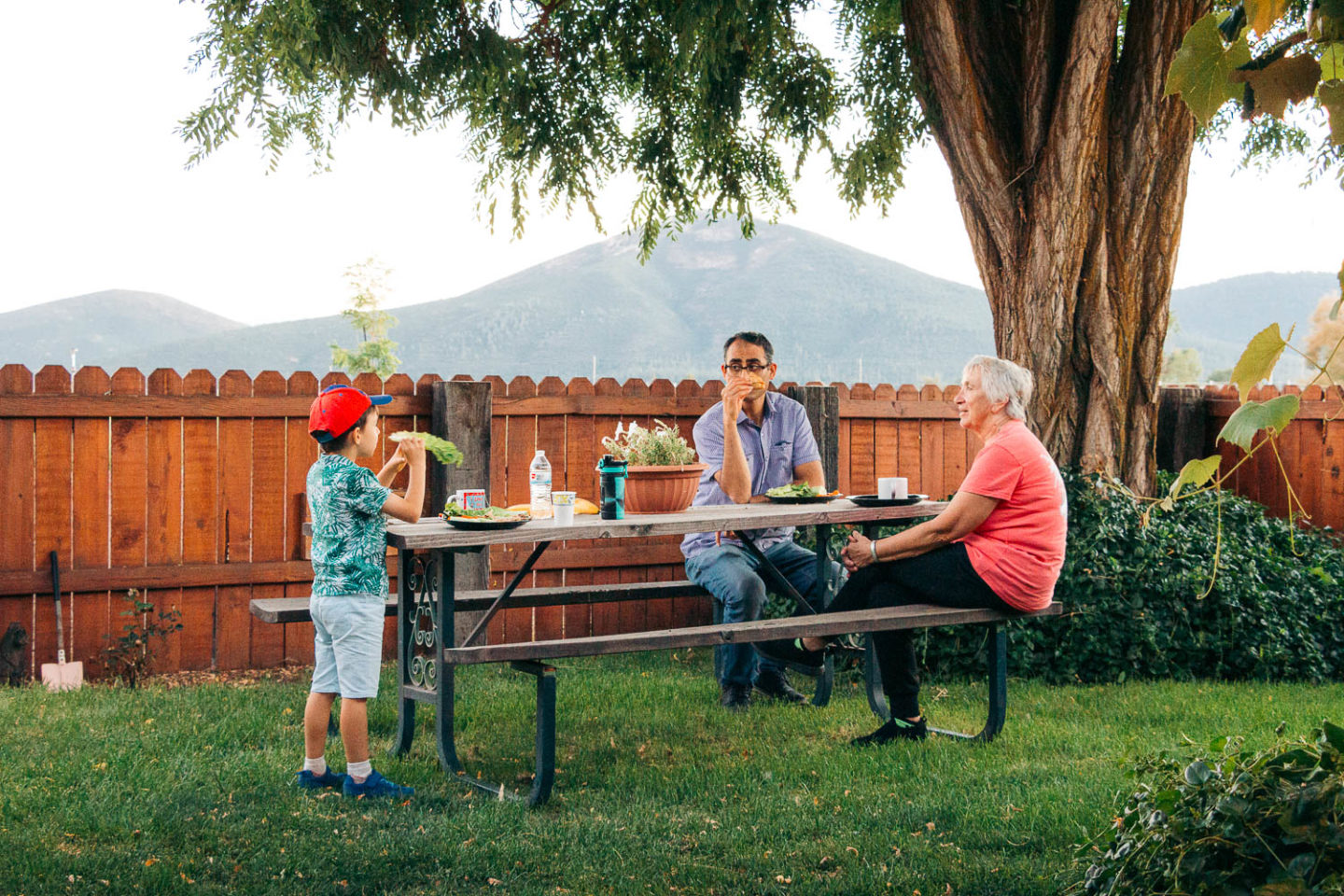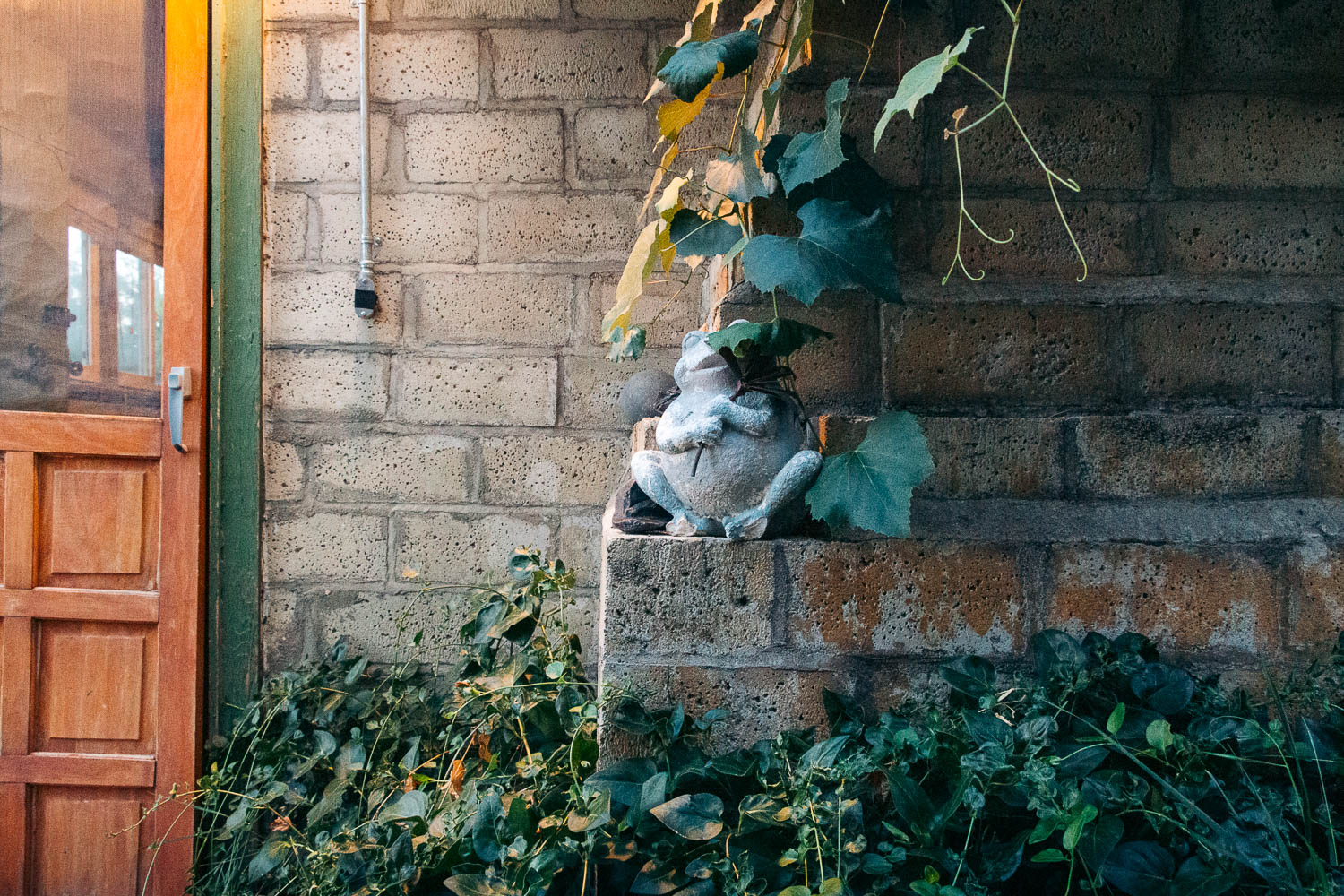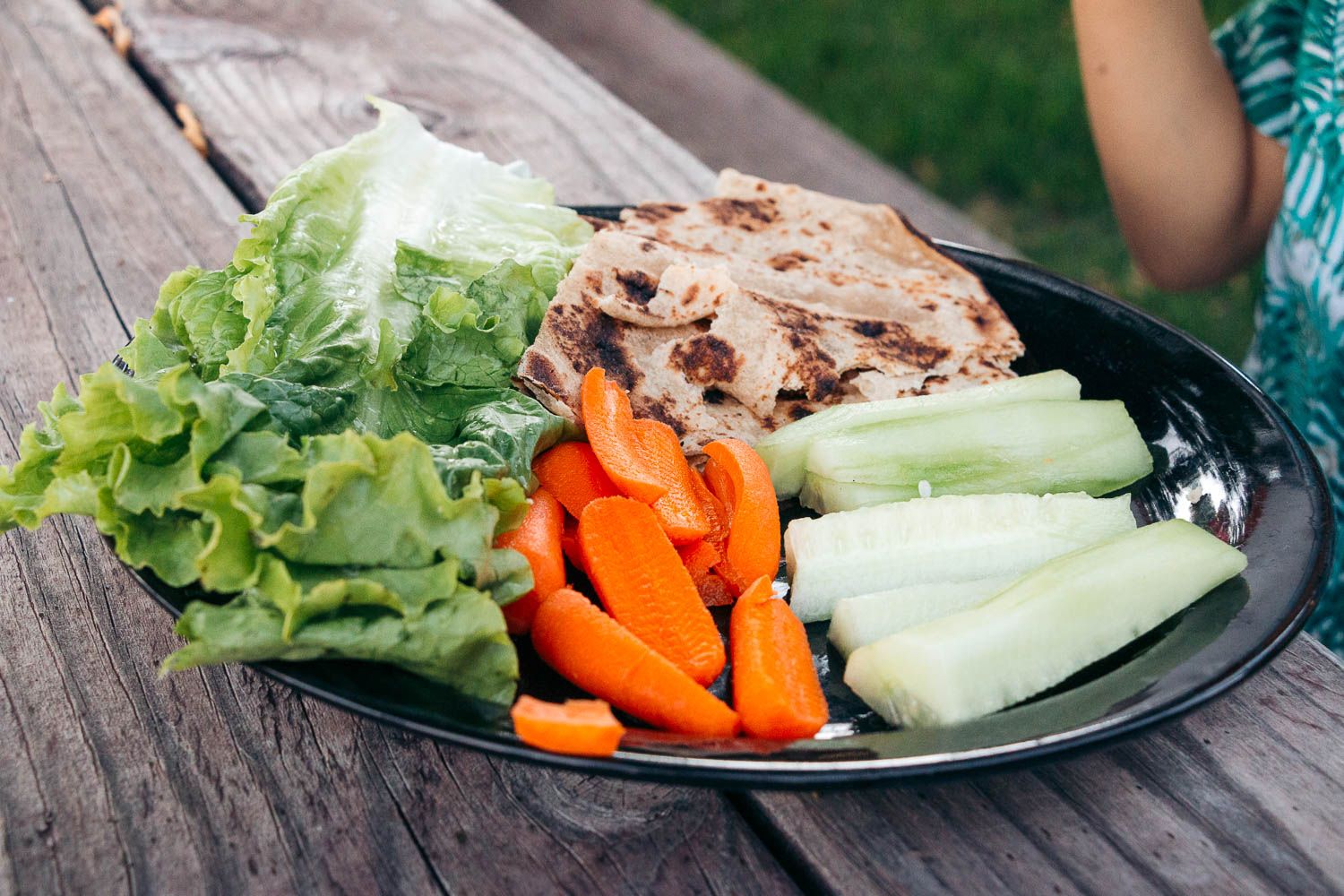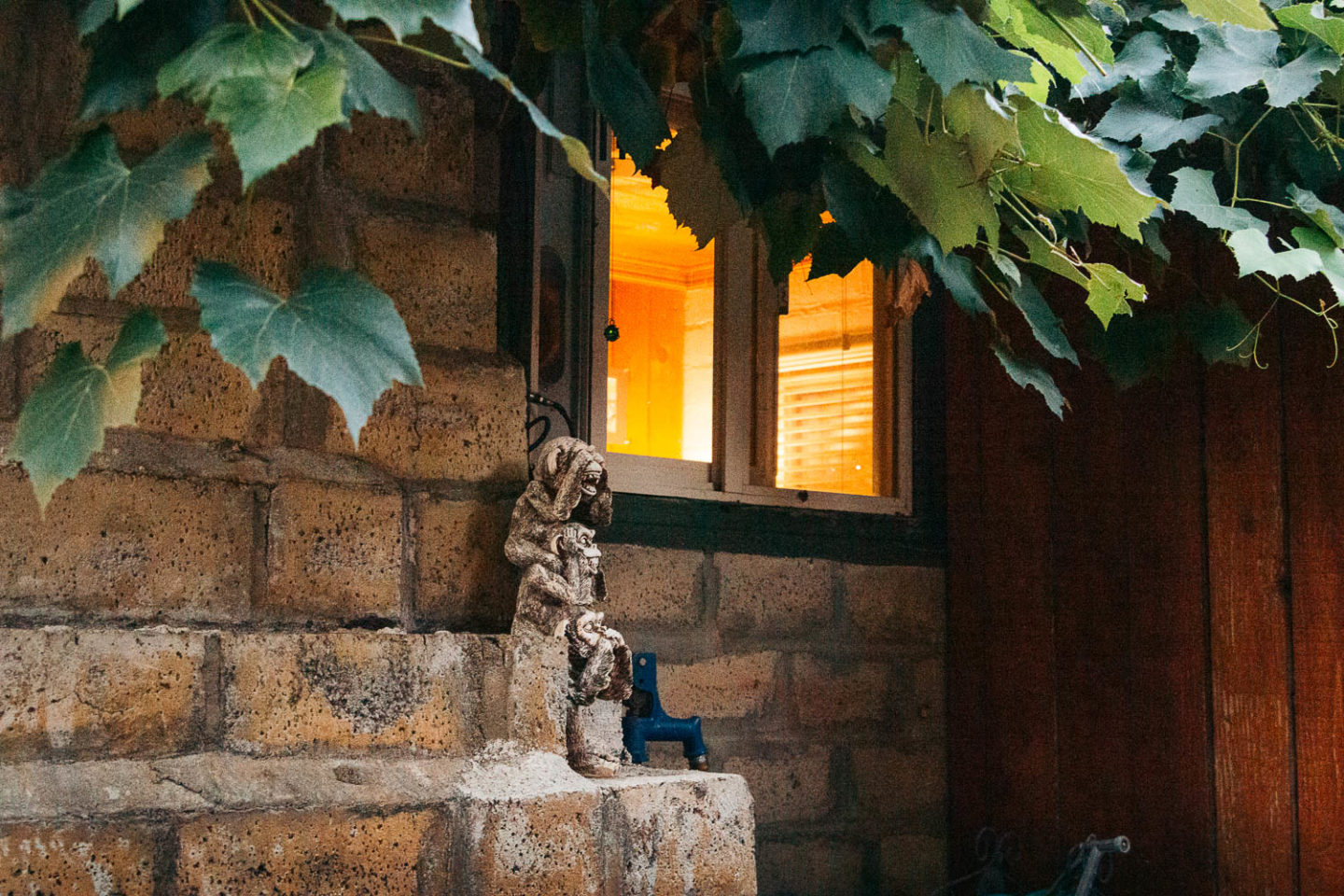 Inside Mott's Cottage
A creaky door swung open right away. It wasn't locked. A wall full of floating shelves with dozens of candles of different sizes came into view first. A bookshelf mostly filled with worn by time paperbacks sat next to it.
By the opposite wall nestled a rustic fireplace and more floating shelves with eccentric cottage decorations. Framed paintings and pictures covered the walls of the entire farm house. If they were hang here to add a rusting feel to the Mott's Cottage, then they certainly did the trick.
A tiny kitchen with all necessary appliances to make your own countryside meal separated the homey living room from a small bedroom.
More paintings and rustic wall decor pieces festooned the walls here. In addition to a queen size bed, a couple of nightstands, and a large mirror, there was hardly any room for anything else. But frankly with the bed so soft that you feel like it swallows you, you didn't need anything else. A tiny bathroom with a shower was accessed from the bedroom.
And that was all of the interior structure and decor of the Mott's Cottage. So simple and rusting, yet so cozy that it truly felt like home.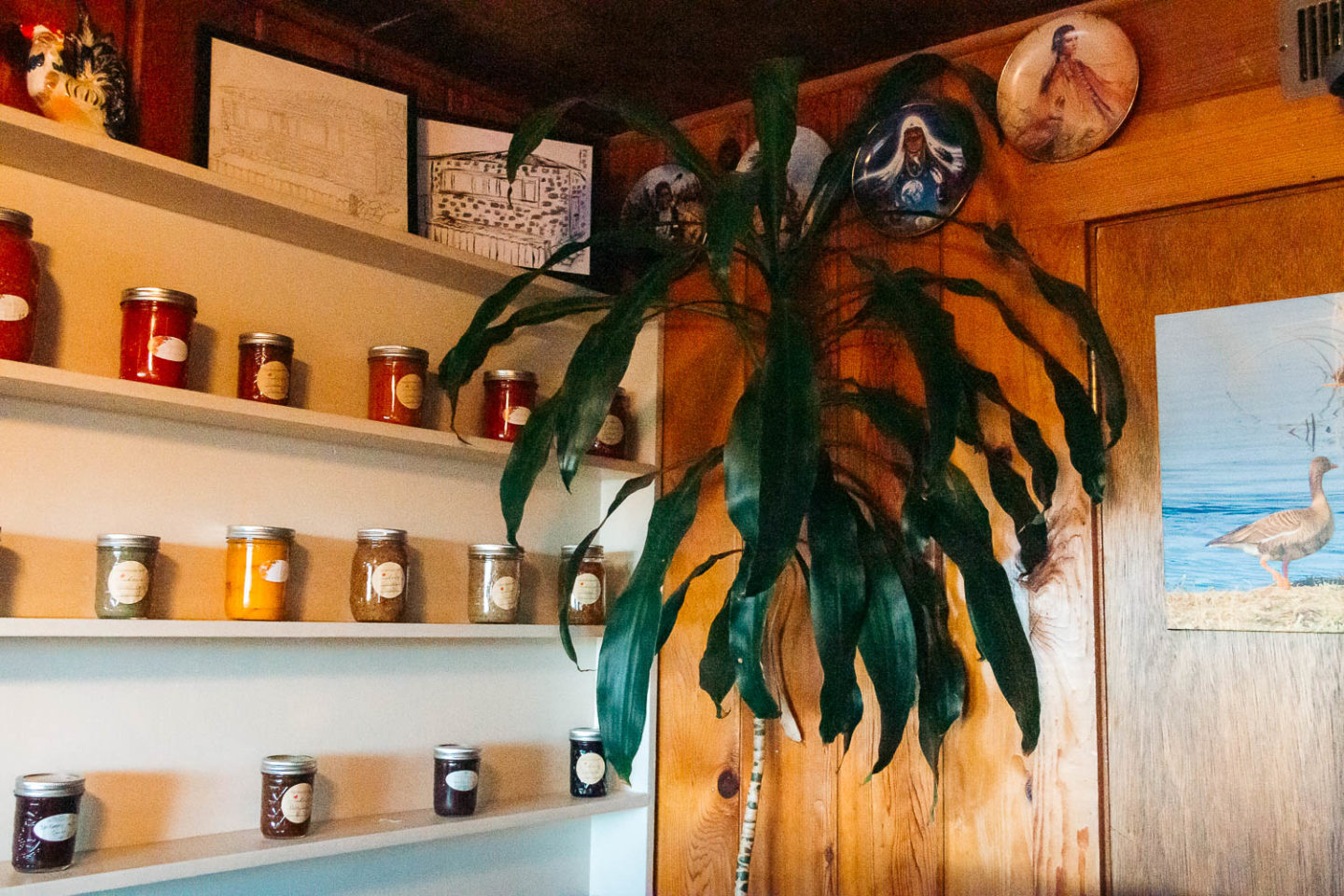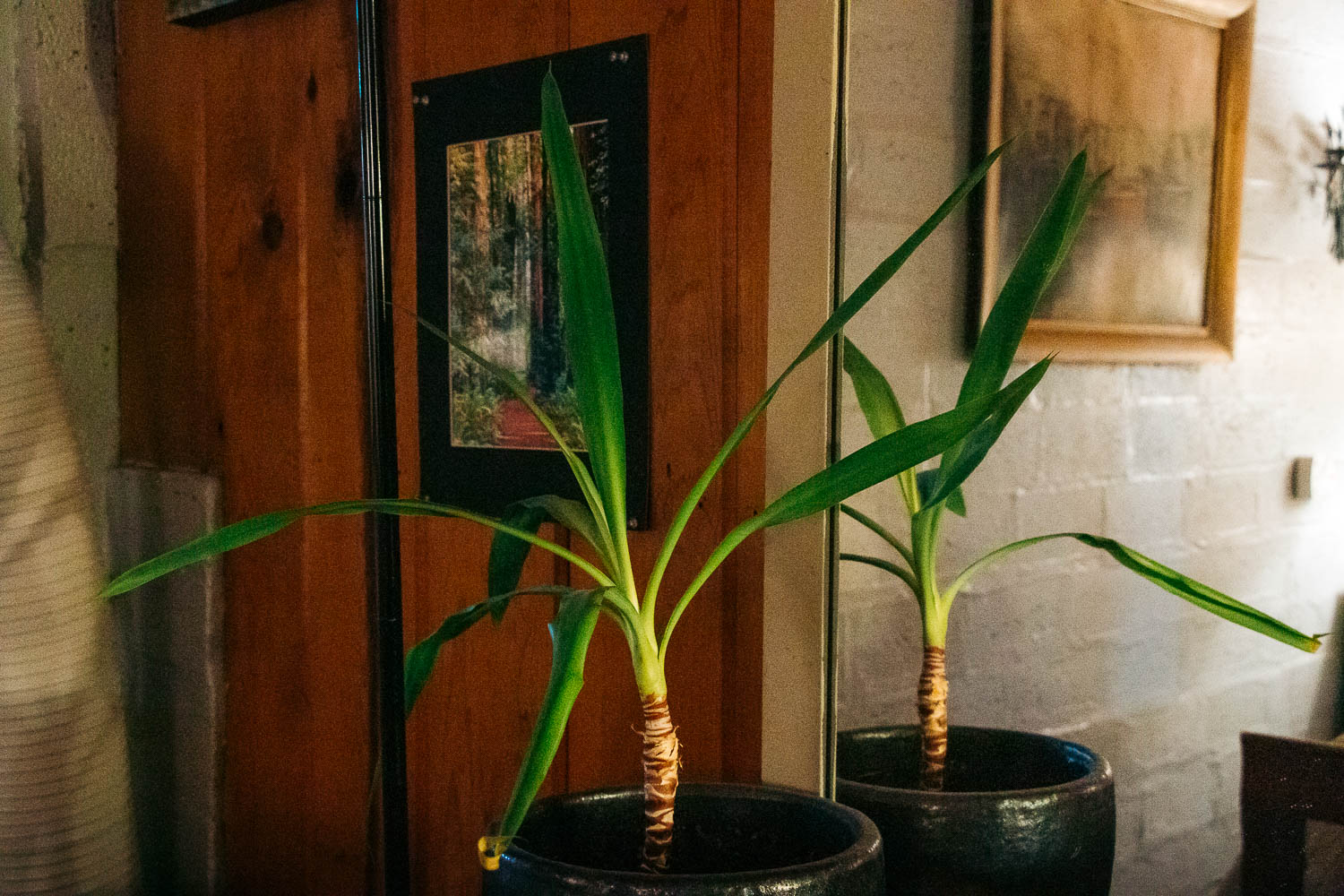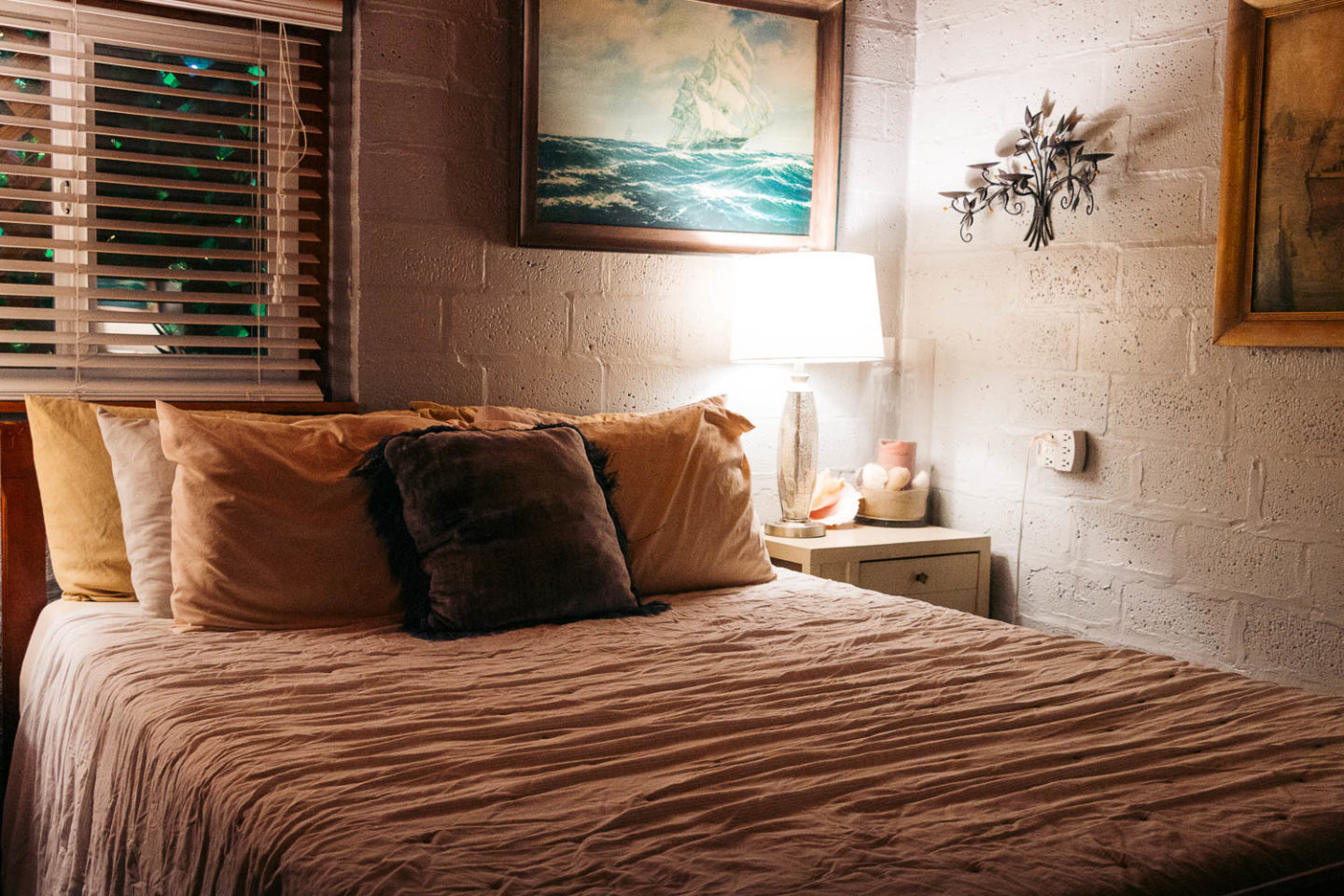 Why to Stay at Mott's Cottage if nor for the Property Itself
1. Burney Falls, California
27 minutes from Mott's Cottage
No matter how much we liked the Mott's Cottage, we didn't come all the way here to enjoy the countryside life in Northern California. Like most travelers in this part of the state, we longed to see Burney Falls, one of the most picturesque waterfalls in California. The rustic cottage sits about 24 miles away from McArthur-Burney Falls Memorial State Park.
2. Lassen Volcanic National Park, California
57 minutes from Mott's Cottage
Drive a little bit farther south, and you enter Lassen Volcanic National Park. Home to some hydrothermal sites, the area astounds with scenic hikes, bubbling mud pots, panoramic lakes, and several roaring waterfalls. Sadly, due to the Dixie Fire, many areas in the park look barren and unwelcoming now.
3. Crater Lake National Park, Oregon
3 hours 30 minutes from Mott's Cottage
If you're up for a longer drive, head to Crater Lake National Park. The park is centered around Crater Lake, the deepest lake in America.
4. Medford, Oregon
2 hours 25 minutes from Mott's Cottage
A small city in Southern Oregon, Medford is famous for its pears and wine. But if you prefer nature, the sky is the limit here. From national forests, state parks, and a plethora of waterfalls around, the place is about to become your next favorite nature escape.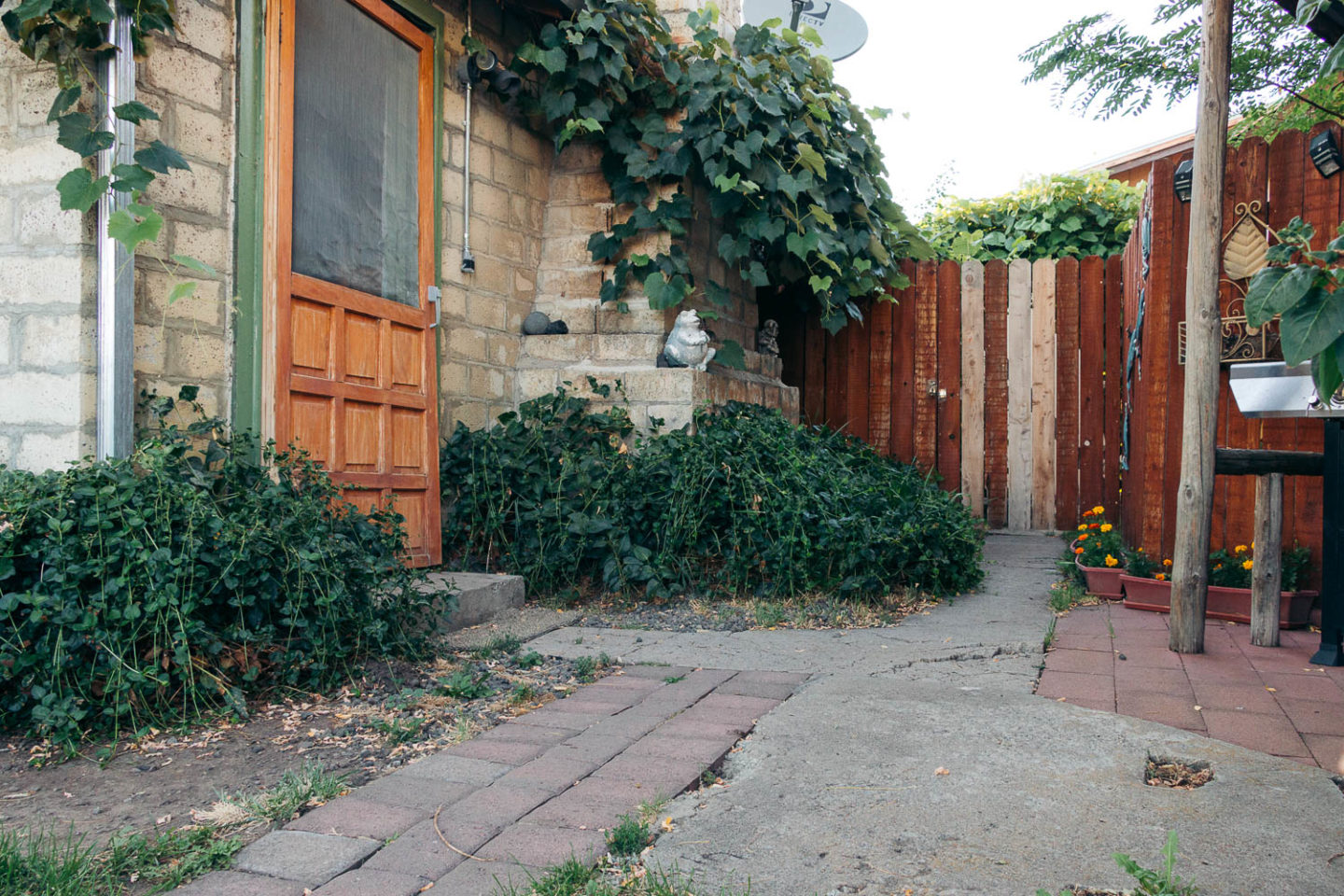 More Inspiration for Your Travels