Slow down, narrow down your options, and you will have more meaningful travel experiences that you will remember for years to come.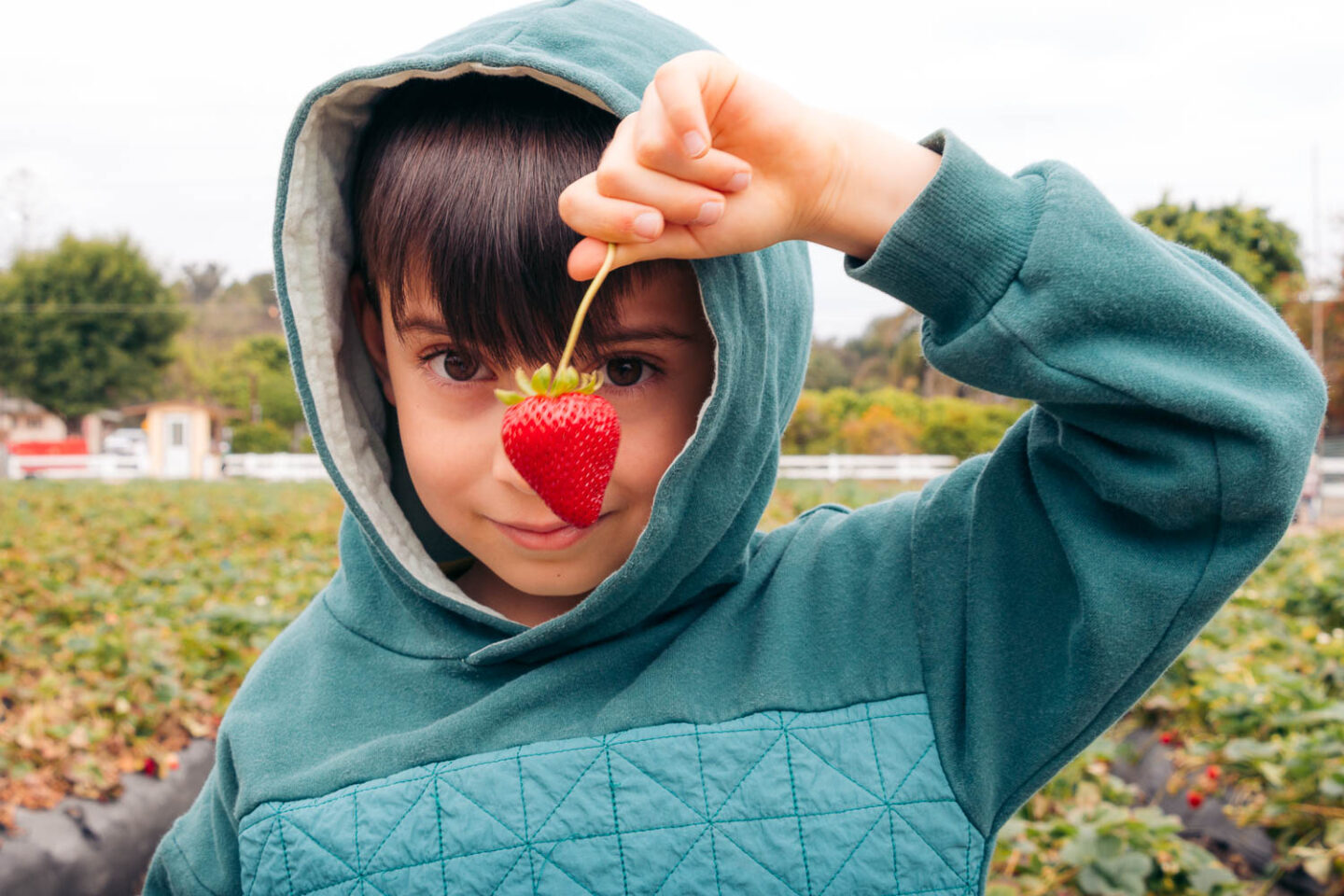 Meaningful Travel Experiences We All Strive for
I got an email a few days ago. A local company offered me a complimentary stay in one of their cabins in exchange for a blog post. I sat on this offer the whole day. Who doesn't like free stuff, right? But just enjoying the property, which I believe is amazing, has never been my ultimate travel goal. Every time we travel we strive to create or find those meaningful experiences that will last a long time.
I must admit not all our travel adventures were perfect. Some of them we remember to this day as if they just happened yesterday. Some of them were terrible at that moment, but now these journeys make us laugh out loud.
Our travel priorities have changed a lot in the past few years. But the quest for the experiences that take us one step closer to seeing new places beyond popular destinations and unveiling culture and history of the area we travel to has never died. Here are a few tips we try to follow to make those experiences more meaningful and those travel memories long-lasting.
6 WAYS TO MAKE YOUR TRAVEL EXPERIENCES MORE MEANINGFUL
1. Slow Down
I ignored this simple tip for a long time. Fearing that we might never go back to those faraway places such as Marrakech or Riga I would try to see as much as possible. I would get up early, explore a city before crowds pour out on the streets, and not rarely run from place to place.
I still like to wake up early and explore new destinations before the crowds appear. But I don't try to see absolutely everything anymore. It's impossible. Even if you spend the entire month in one place, you won't see every alley, eat at every bakery, and find every hidden gem.
So take the pressure off yourself. Strive to create some meaningful experiences everywhere you go, at every destination you travel to. Enjoy a slow walk at a beach. Savor a conversation with a local. These folks can normally tell you more about their homelands and people that live there than any reliable travel guides.
This simple wisdom became especially apparent during our trip to Vancouver, Canada. On our second day, Dylan who was 1.5 years old at that time was fussy. He was crying all the time and willing to take a nap only when we were holding him. It also didn't help that it was a rainy, gloomy day.
So instead of venturing to the city center as we had planned, we spent the entire morning in Capilano Suspension Bridge Park, enjoying Canadian erratic fall weather from an expansive coffee shop's patio. We did see some skyscrapers and landmarks later on. But they have never registered in our minds as much as that quiet morning at the bridge.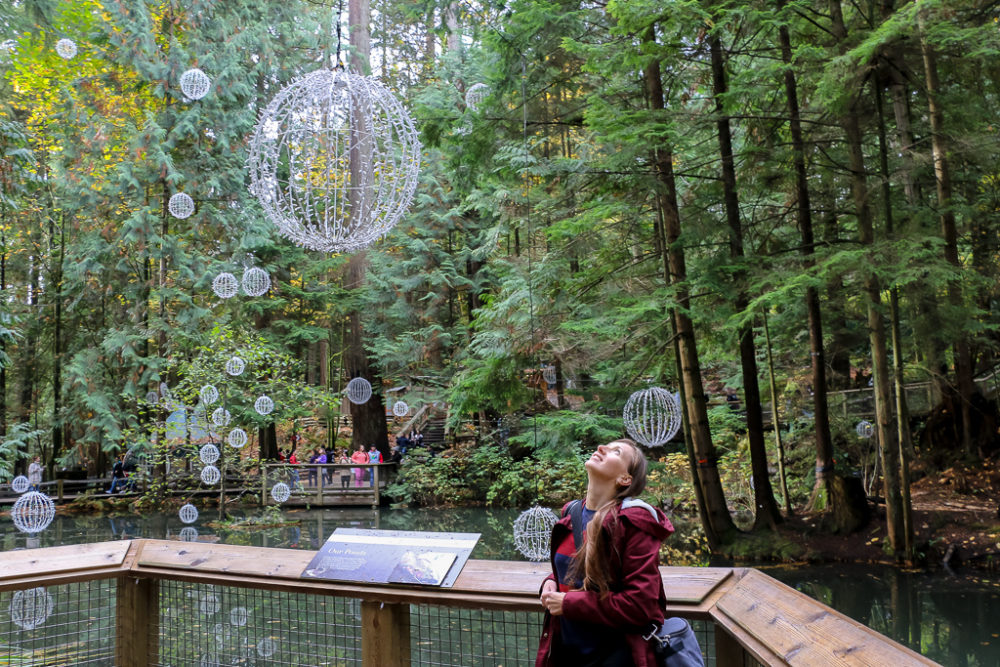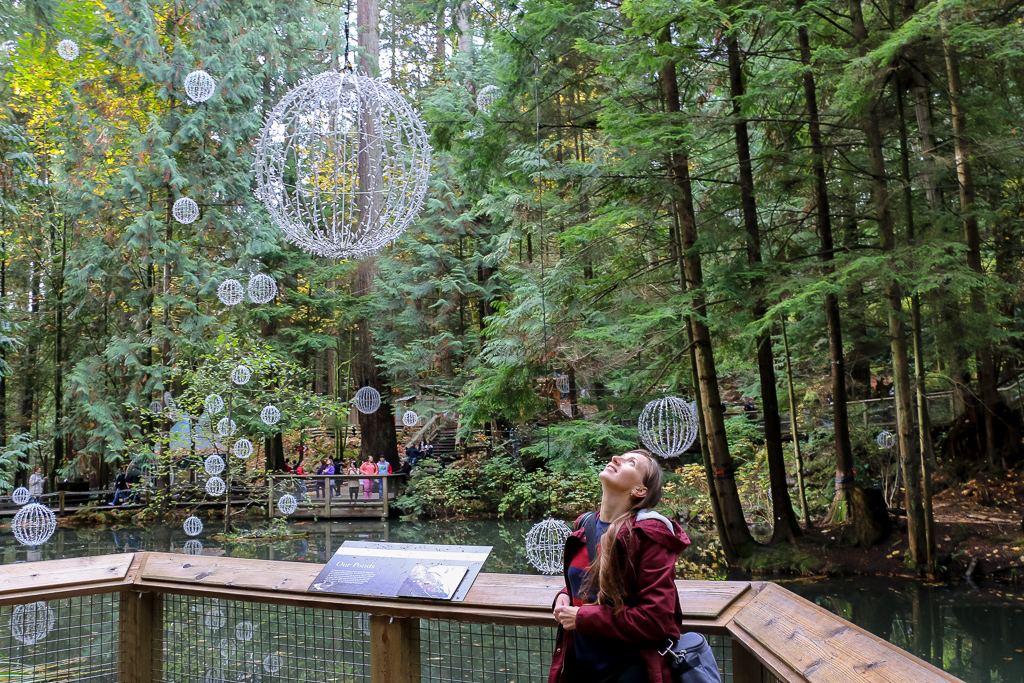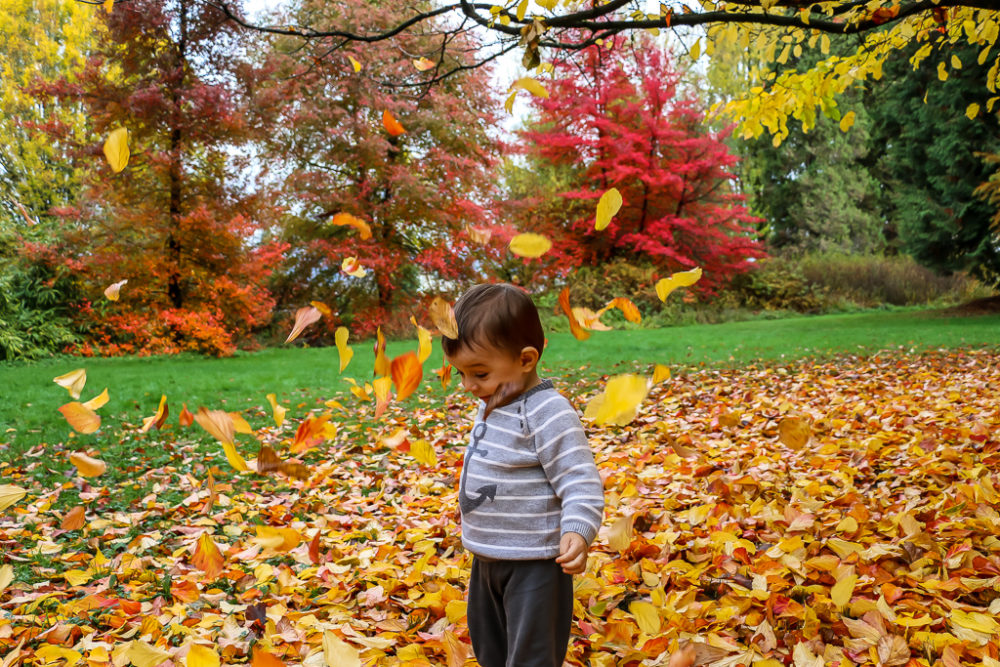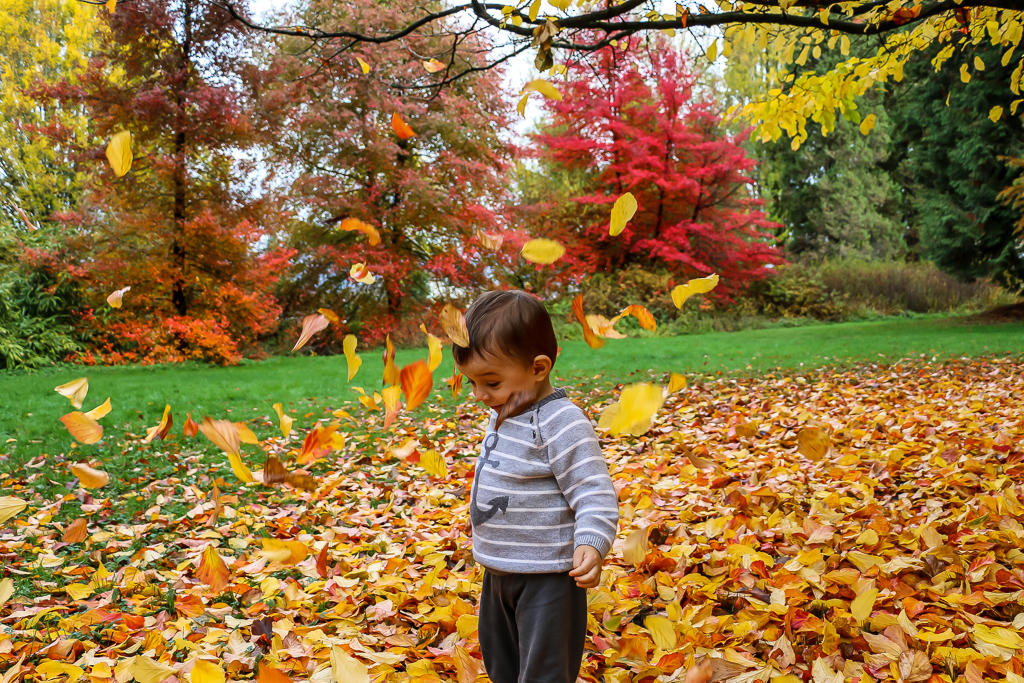 2. Leave Room for Discoveries
Create itineraries. I find them very useful to keep me on track. Travel guides help you prioritize your interests and focus on places you want to see and things you want to do. In a sense, a good itinerary is essential to have meaningful, stress-free travel experiences.
At the same time, don't make your itinerary so detailed, so packed that you don't have a free minute to explore. Leave room for unexpected discoveries. In fact, block a few-hour period in your schedule to just roam around and look for something that travel guides omit. Spend this time chatting with a local shop owner or checking out a tiny store located outside of the tourist area.
It's ok not to see everything. It's ok to skip some landmarks and instead spend a few hours learning about local customs and traditions. You may forget the size of the newest attraction, but those off-the-beaten-path travel experiences you will cherish and remember for years to come.
TIP: Use common sense, though. Stay away from the areas that don't look safe. Trust travel guides that advise you to skip some particular neighborhoods for safety reasons.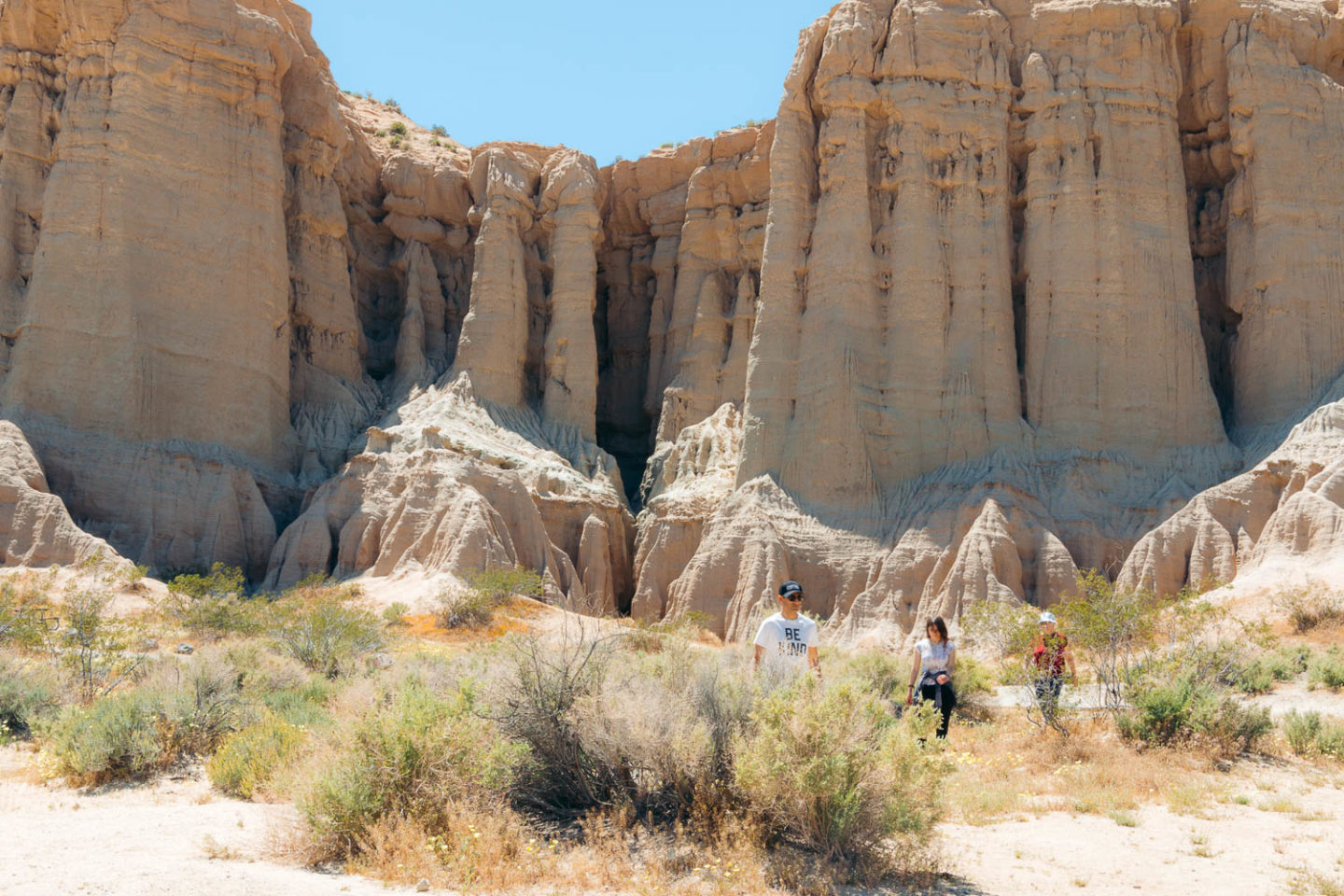 3. Buy Locally
Buying gifts and souvenirs to take home is an integral part of almost every trip. The souvenirs remind you of your travel experiences when the memory fails to do so.
But getting your gifts from smaller stores is equally important for both creating those meaningful experiences and supporting locals whose livelihood may depend on tourism.
4. Eat Locally
Food simply tastes better when it's cooked with fresh local ingredients. Its flavor is so intense, so rich. No wonder some people travel to exotic destinations to just eat local delicacies.
I don't think I'll ever visit a place to only savor kway teow (Thai traditional noodle soup) or authentic Nepalese momo. There is so much more to see and learn beyond the culinary scene. But local cuisines certainly add spice to any travel experiences.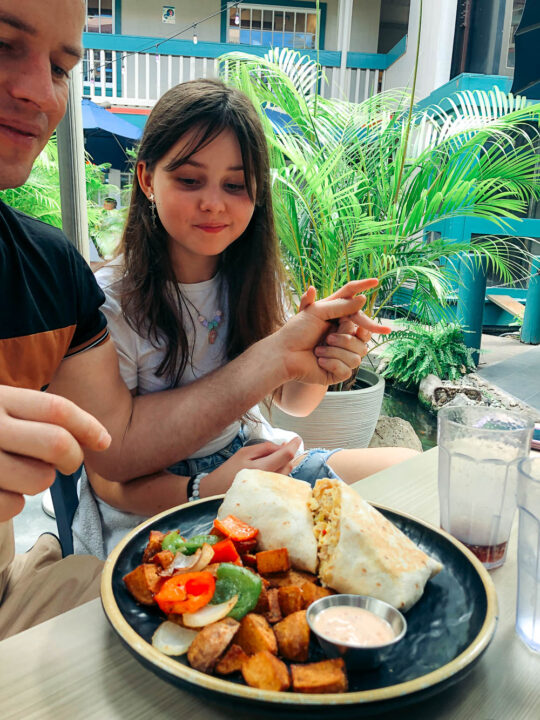 5. Narrow Down Your Options
It contradicts to what we discussed earlier, doesn't it? Didn't we just say that allocating enough time to discover new places beyond what's suggested by the popular travel guides is the key to having more meaningful and memorable travel experiences?
I stand by every word you just read. And yet when you travel to a large place such as an extensive national park or a megalopolis, the variety of options they offer can overwhelm you. There are dozens of museums, hundreds of coffee shops, and endless miles of hiking trails. Can you explore all of them? No.
So do your research beforehand. Find places that interest you the most. Hike one or two trails. Don't overestimate your physical ability and the time you have on your hands. Do less if you need to, but make sure this "less" is more meaningful to you and enhances your entire travel experience.
6. Don't Just Observe, Engage, and Create Your Own Meaningful Travel Experiences
Don't be just an observer of life. Live life to the fullest. Immerse yourself into a new culture, experience it, create memories that last for a long time. Try. Do. Make.
Meet new people. Sign up for that lei or cooking class. Take a dip in the ocean. And smile. Smile a lot.
At the same time, don't confuse immersion into a new culture with cultural appropriation. While the latter extracts things and customs from a culture without either respecting or understanding it, the former does the opposite. It shows the locals that you care about and respect their land, their people, and their traditions.