Seattle has been on our family bucket list since last year. But since it's relatively close to Los Angeles, we always preferred other destinations in expense of the Emerald City. It's seemed appropriate to use longer vacations for faraway places. Seattle, in our opinion, was perfect for a weekend travel. This year, we finally decided to make this trip happen. Initially, long Memorial Day weekend was set as our ideal date for all the best things to do in Seattle. However, at the last moment, prices for air tickets skyrocketed and we pushed our trip back a week. But this time, we didn't let anything else intervene with our plans and finally made to the Emerald City.
Places to Stay near Seattle
When it comes to accommodation, Seattle appeared to be quite expensive. To stay on budget, we booked a hotel room in Kent. This town is located about nineteen miles (twenty three minutes) away from Downtown Seattle. This distance was really nothing considering that we rented a car. Moreover, it worked even better the next day when we ventured for a day to Mount Rainier National Park. The road from Kent to the park and a few other destinations on our list was significantly shorter than from Seattle.
16 OF THE BEST THINGS TO DO IN SEATTLE
Typically for us, we started our day by exploring the outskirts of Seattle. Our adventures there would've probably lasted longer, but cold weather and rain forced us back to the Emerald City.
The Best Things to Do in Seattle: Attractions
1. Space Needle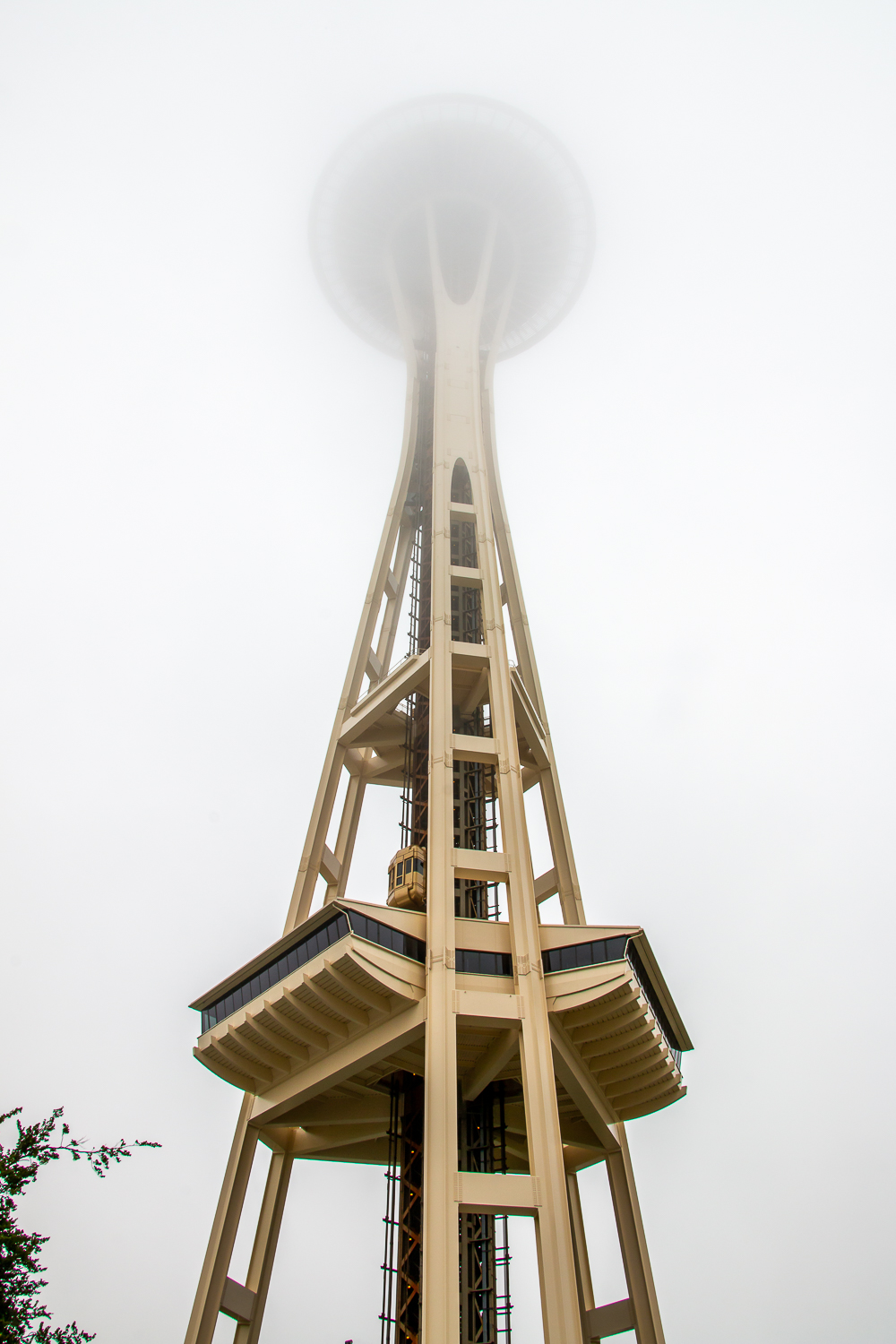 Once in Seattle, we couldn't help but visit the Space Needle first. The iconic observation tower is one of the symbols of Seattle. It was built near Seattle Center for the 1962 World's Fair and has been attracting millions of visitors per year ever since. Besides its unique design, a big plate atop the narrow tower, the Space Needle offers breathtaking views of the city. One can hardly pass on this attraction and must-do thing in Seattle. Visiting the Space Needle, however, will cost you some money. You need to shed about $33.00 per an adult ticket.
2. Seattle Center
Seattle Center and the Space Needle go hand in hand. In fact, these places share the same location with the exception that Seattle Center occupies larger territory. Like the Space Needle, it was built for the 1962 World's Fair. Today it's a famous art, education, tourism and entertainment center. The place is popular among adults and kids alike. On top of popular museums and exhibitions, Seattle Center includes playground with big slide for its little visitors.
3. Chihuly Garden and Glass
Chihuly Garden and Glass is one of the most extravagant things to do in Seattle Center. Open in 2013, this popular exhibit features the studio glass of Dale Chihuly.
4. MoPOP (Museum of Pop Culture)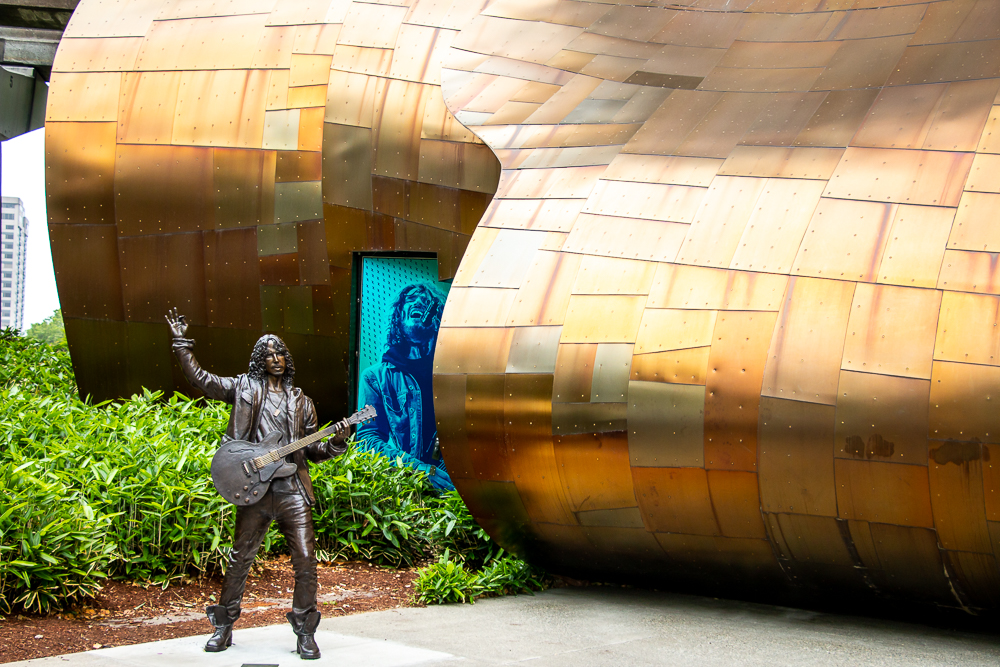 Seattle Center is also home to the Museum of Pop Culture, one of the best things to do in Seattle for fans of contemporary culture. During its almost twenty years, the nonprofit museum has organized multiple exhibits. Over a dozen of them have toured across the country and internationally.
5. Seattle Aquarium
A short walk from the Space Needle and Seattle Center will take you to the Seattle Aquarium. This public attraction opened its doors in 1977 and has been featuring amazing selections of marine inhabitants ever since.
6. Pike Place Market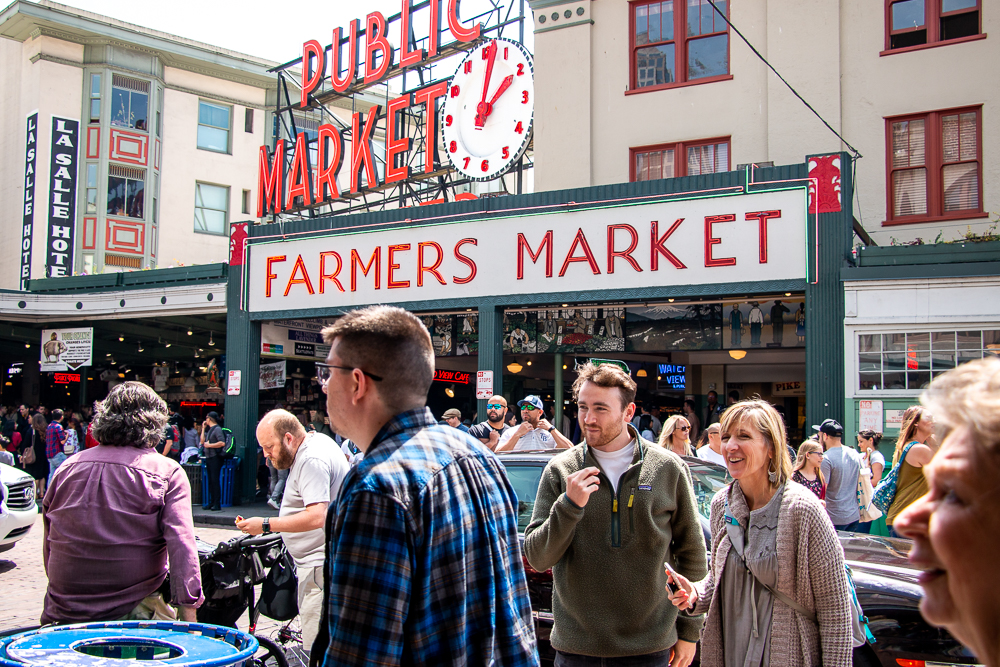 If I need to choose one of the best things to do in Seattle that we stumbled upon accidentally, then Pike Place Market will definitely be the one. The Market offers everything you can only imagine. From Farmers Market to single booths on the street and big flower shop, you can't leave without stacking your pockets and bags with some goodies and souvenirs. Furthermore, you can grab a bite to appease your taste buds and enjoy views at Waterfront Viewpoint. One drawback though, Pike Place Market is extremely crowded and driving here is close to impossible.
7. Market Theater Gum Wall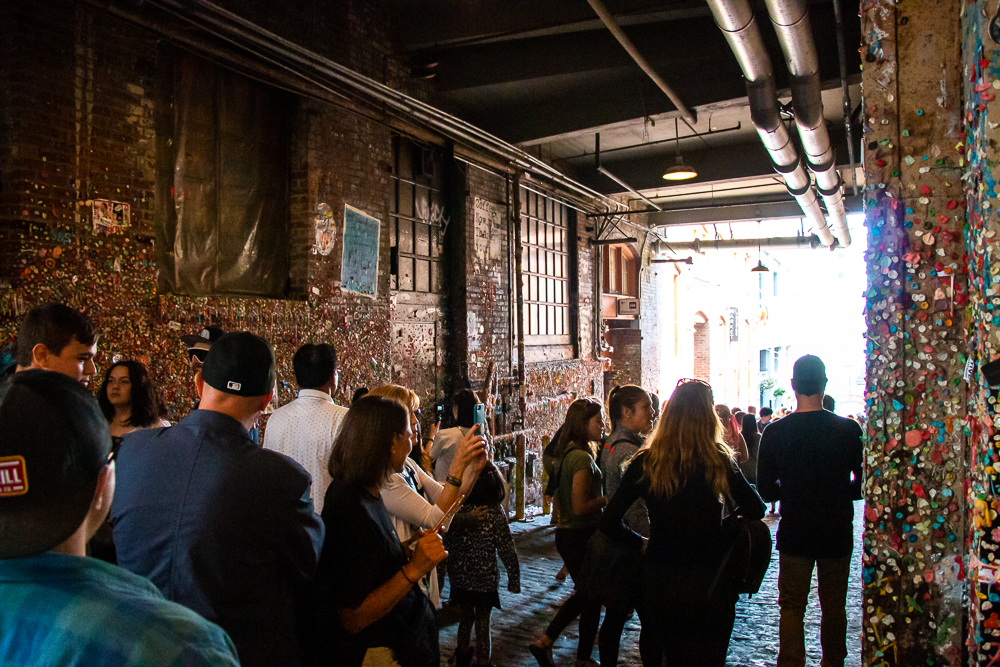 Narrow stairs near Farmers Market at Pike Place Market take you to the Market Theater Gum Wall. One of the most unique places in Seattle, this popular touristic alleyway is covered with used chewing gums. The unusual attraction entices many visitors who decide to check it out when shopping at the Market. Thus, if you want to take a good picture of this place without a maddening crowd in the background, visit it early in the morning or late in the evening.
The Best Things to Do in Seattle: Parks and Squares
8. Pioneer Square
Pioneer Square is one of the best places in Seattle to explore ample art galleries, coffee shops and popular bars. We quickly browsed around. What stroked us most is the amount of people taking advantage of secluded Waterfall Garden Park.
9. Chinatown-International District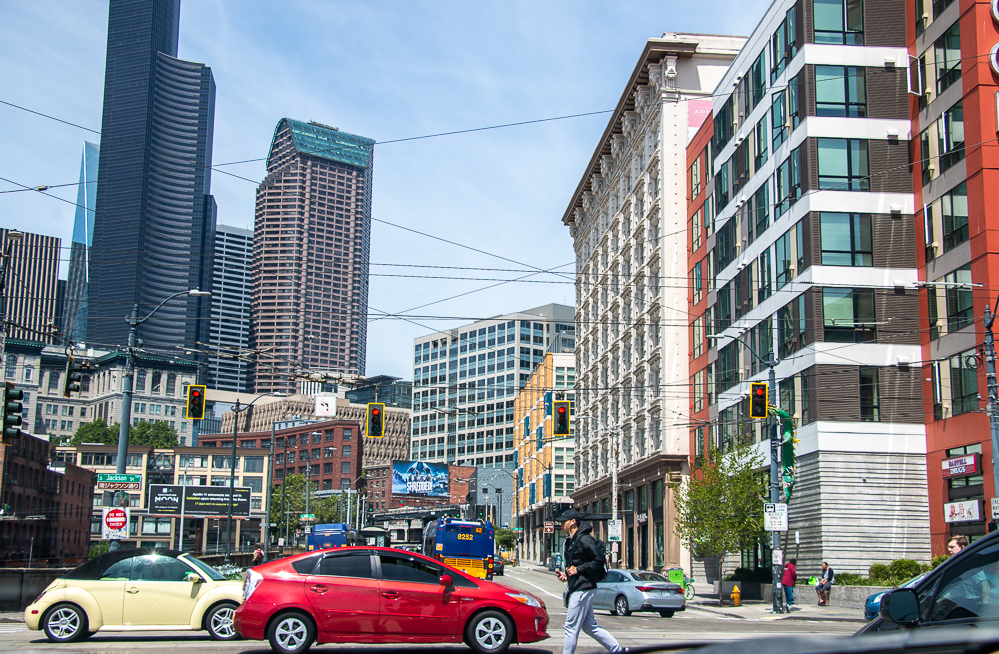 Chinatown-International District astounds with lots of eateries and bilingual street signs. While looking at the street signs might be one of the last things you want to do in Seattle, Asian cuisine won't disappoint you. From noodle houses to dim sum restaurants and sushi spots, don't expect to get off "Asian delicacies" hook so easily.
10. Olympic Sculpture Park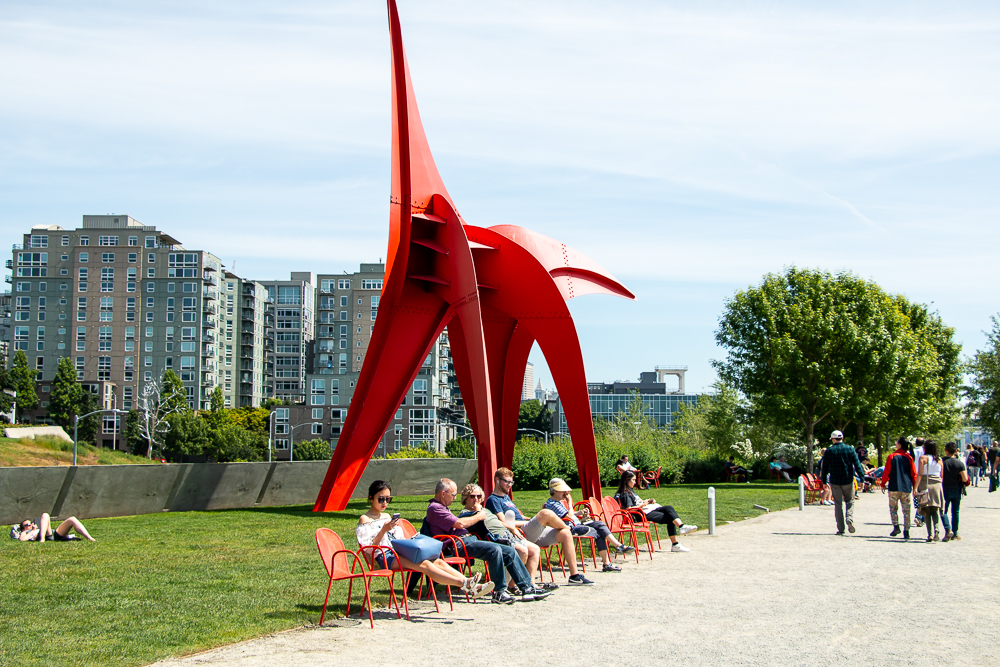 After so many things to do in Seattle, it's time to take a short break and relax. The best place to do it is one of the city's parks. If you just finished enjoying the views from the Space Needle, take a short walk to Olympic Sculpture Park. Located just ten minutes away, the park is a narrow stretch of land with outdoor sculptures, benches and a small beach.
11. Waterfront Park
Waterfront Park is a popular place to take a break from shopping at Pike Place Market. Moreover, the place offers scenic views of the city skyline and waterfront. On a clear day, you can even enjoy the splendid views of the Olympic Mountains.
12. Discovery Park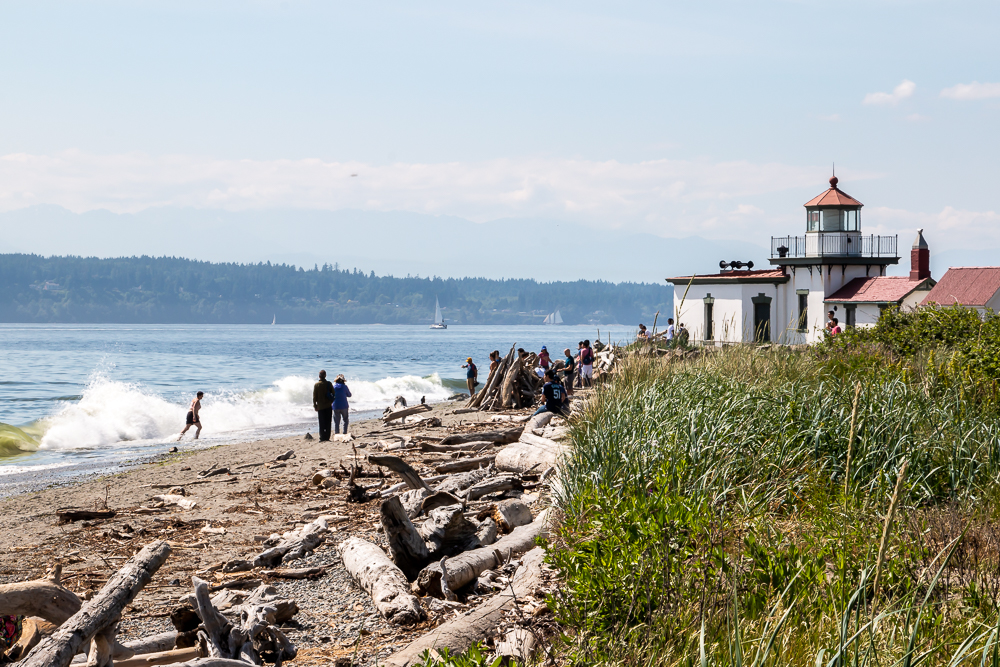 Discovery Park is the largest public park and one of the best things to do in Seattle. It's located on the shores of Puget Sound and features narrow beach with the West Point Light at the far end. Additionally, Discovery Park boasts incredible views of the mountains and surrounding area. Be sure though not to miss, like I almost did, stunning Mount Rainier overlooking the park from afar.
The best Things to Do in Seattle: Eating and Shopping
13. Drink Starbucks Coffee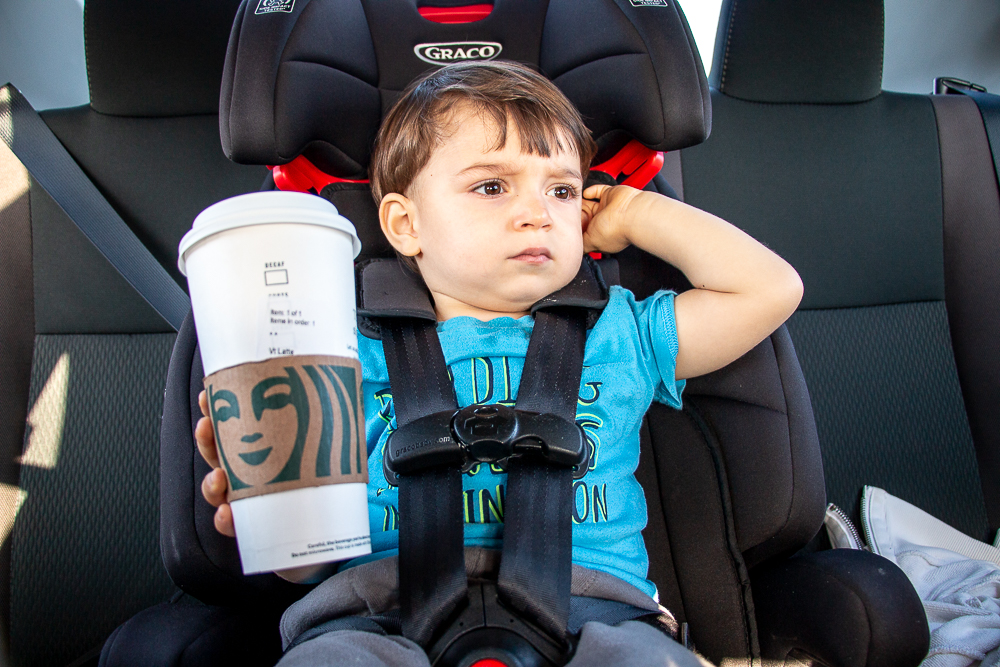 Even if coffee is not your favorite drink, you simply can't avoid it in Seattle. Frankly, Starbucks coffee here tastes exactly like anywhere else in the world. But you absolutely must have that symbolic cup of your favorite Starbucks drink in the city that gave birth to the largest coffeehouse chain in the world. If you're lucky or have some connections, you might even get a chance to explore Starbucks headquarters in Seattle's SoDo ("South of Downtown") neighborhood.
14. Grab a Bite at RoadChef Truck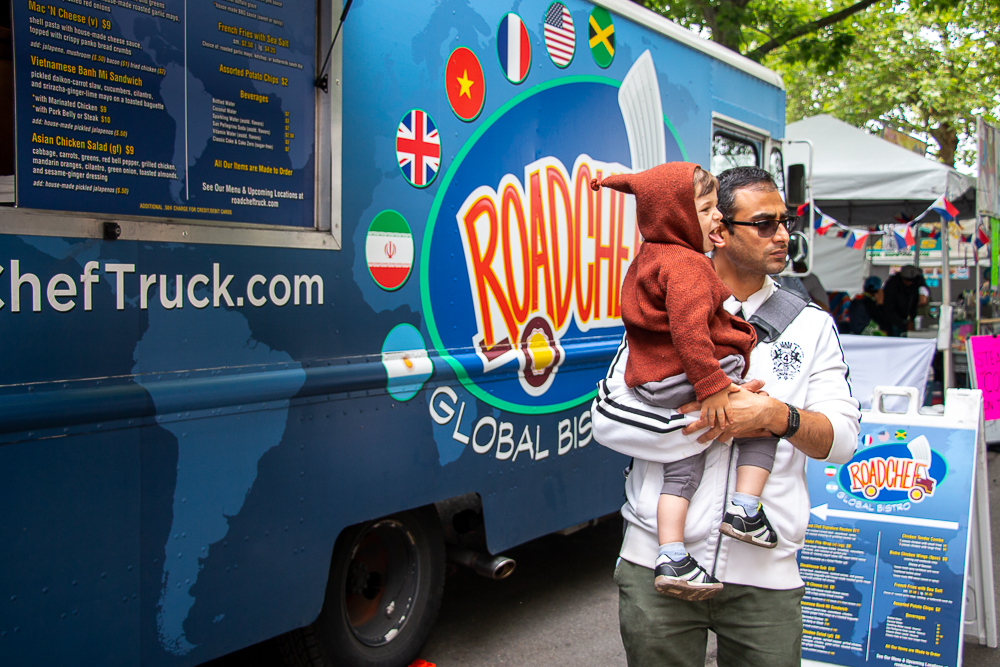 Usually we buy groceries and prepare our own meals. This time, however, we decided to get food in Seattle Center. Among other street food vendors, RoadChef won us with their vegan wraps. A delicious vegan falafel wrap is something I can't say "no" to. Moreover, their personnel were extremely nice and welcoming. It you're fond of people who "make your day", add these guys to your list.
15. Buy Gifts and Souvenirs at Essentially Seattle
Located on Harrison Street in Seattle Center, Essentially Seattle is one of the best places to buy gifts and souvenirs in Seattle. Besides its wide range of products, the cute store spoils its shoppers with frequent discounts.
16. Buy Groceries at Grocery Outlet Bargain Market
Grocery Outlet Bargain Market's prices are pretty affordable and often even lower than at most other grocery stores. So, make your buck last longer by preparing your own food. If cooking is not an option for you, make sure to get at least some fresh fruits and sweet potato chips for snack.