Set southeast of Seattle, Mount Rainier National Park is one of the best places to spend a day on the outskirts of the capital of Washington. I must confess it was one of those places that drew me to the Emerald City in the first place. While exploring the city was inevitable, I couldn't wait to get to the park. Visiting Mount Rainier National Park in one day was promising an unforgettable adventure. And I was not going to miss it.
Visiting Mount Rainier National Park
Mount Rainier National Park is one of the must-see attractions near Seattle. A 235,000-acre Washington state reserve is located a little bit over two hours away from the city. The main feature of the park is 14,410-foot Mount Rainier. In fact, Mount Rainier National Park surrounds this glacier-capped active volcano. Surely, you will get the best view of this iconic mountain when visiting Mount Rainer National Park. However, the towing summit entices from afar. You can even see it from Discovery Park in Seattle.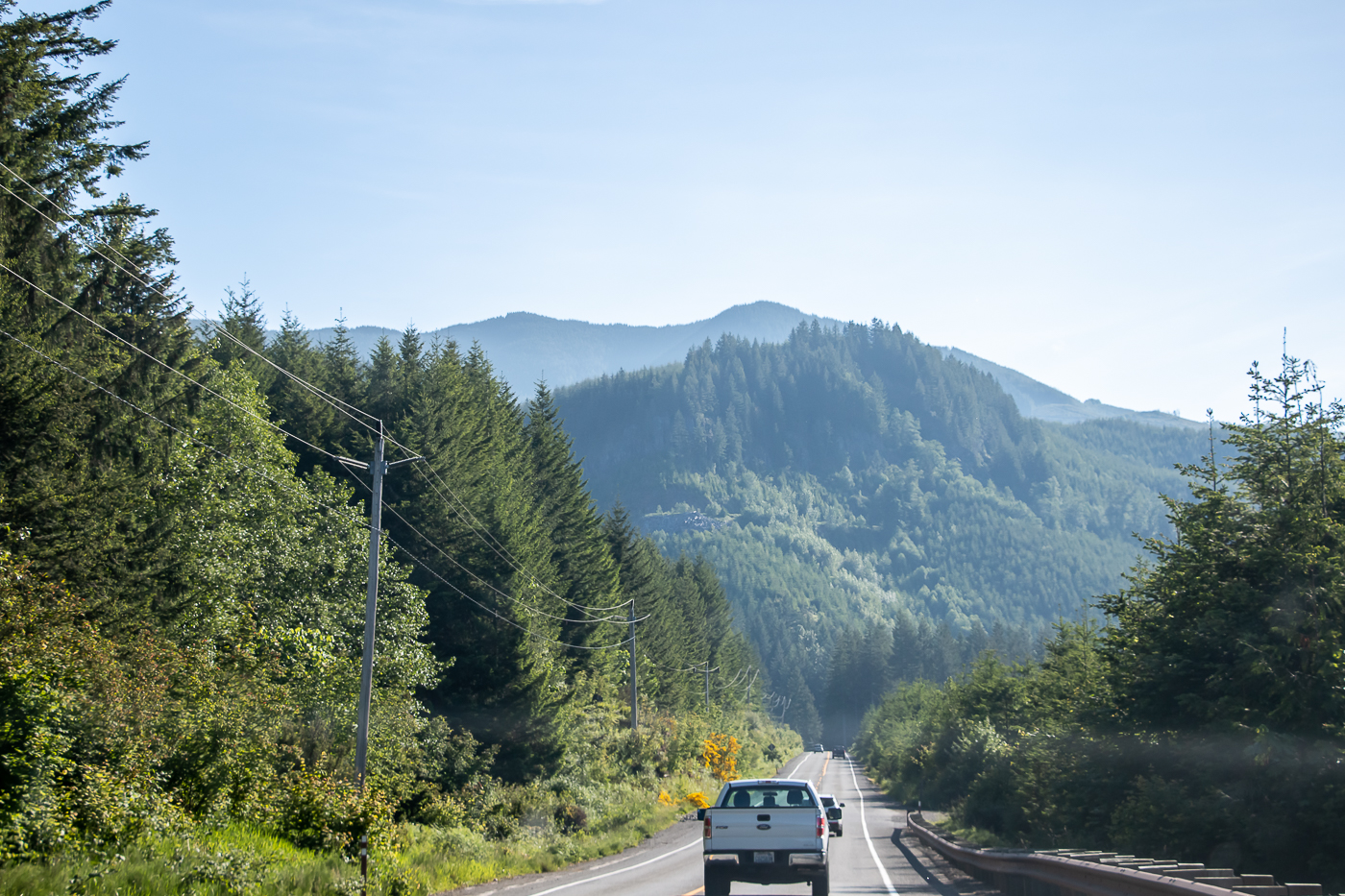 A Guide to Visiting Mount Rainier National Park
Visiting Mount Rainier National Park is best by car. When forest on both sides of the road gets denser and you don't have service on your phone, you're heading in the right direction. You can drive fast or slow as you please. However, I'd recommend taking time and enjoying sweeping mountains of Washington State along the way. Moreover, make sure to stop in Mt. Baker-Snoqualmie National Forest for a stunning view of Skookum Falls. The swirling waterfall with a river at its base is located about one hour drive from Seattle.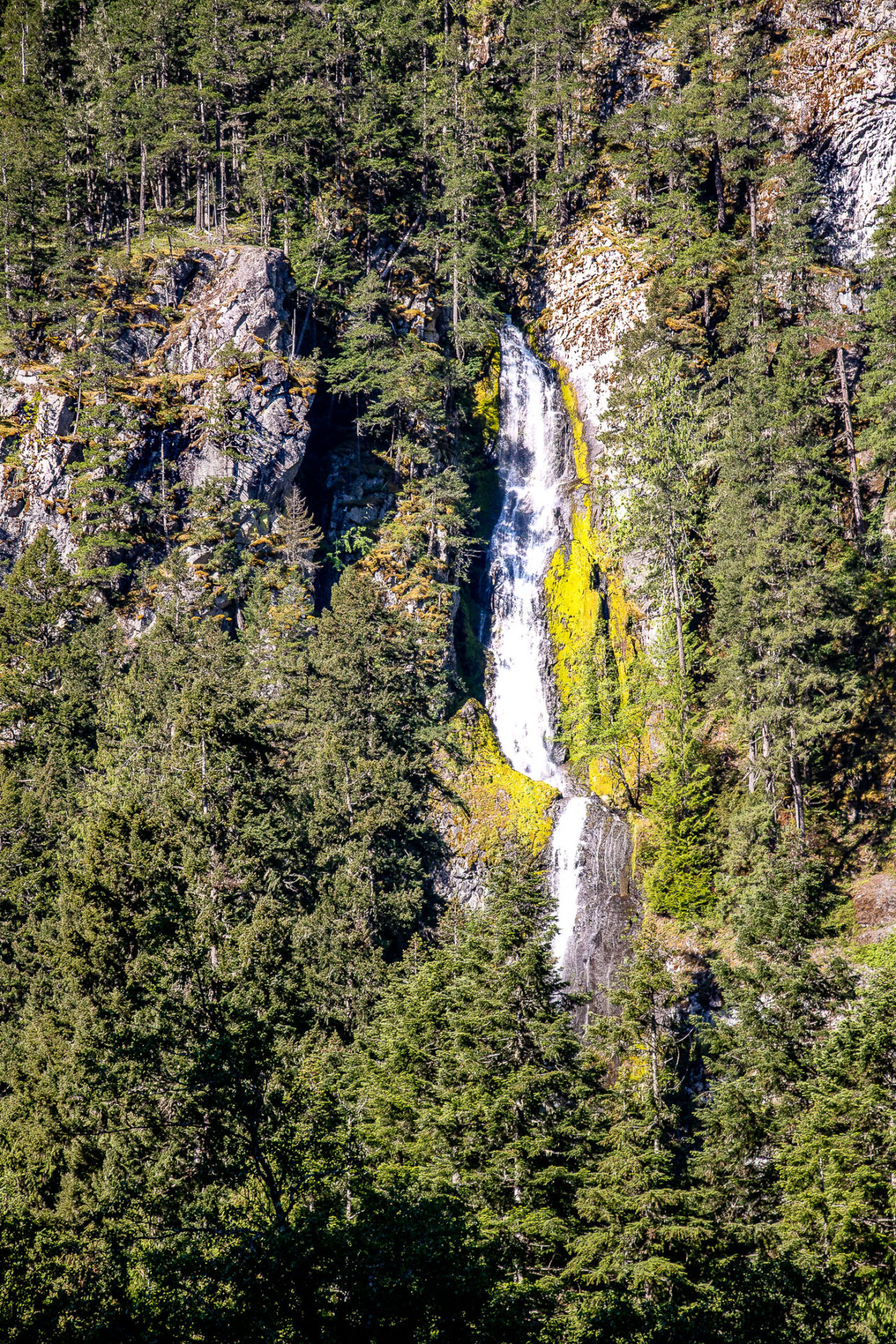 Scenic Drive
Unlike majority of other national parks, Mount Rainier National Park doesn't require payment upon its immediate entrance. Therefore, if time is not on your side, you can ride the main road and admire the views of the mountain and numerous waterfalls. Some of these falls actually are located so close to the road that you can get down a few feet and test the water with your hands. That would be more than enough activities for you when visiting Mount Rainier National Park in a day.
You can also drive through the park near popular hiking trail. (Visiting these parts of Mount Rainier National Park is not free of charge though.) Sunrise near White River Campground (was closed at the time of our visit) is the highest destination in the park reachable by car. From here you get a good view of Mount Rainier and other nearby mountains without committing to hiking.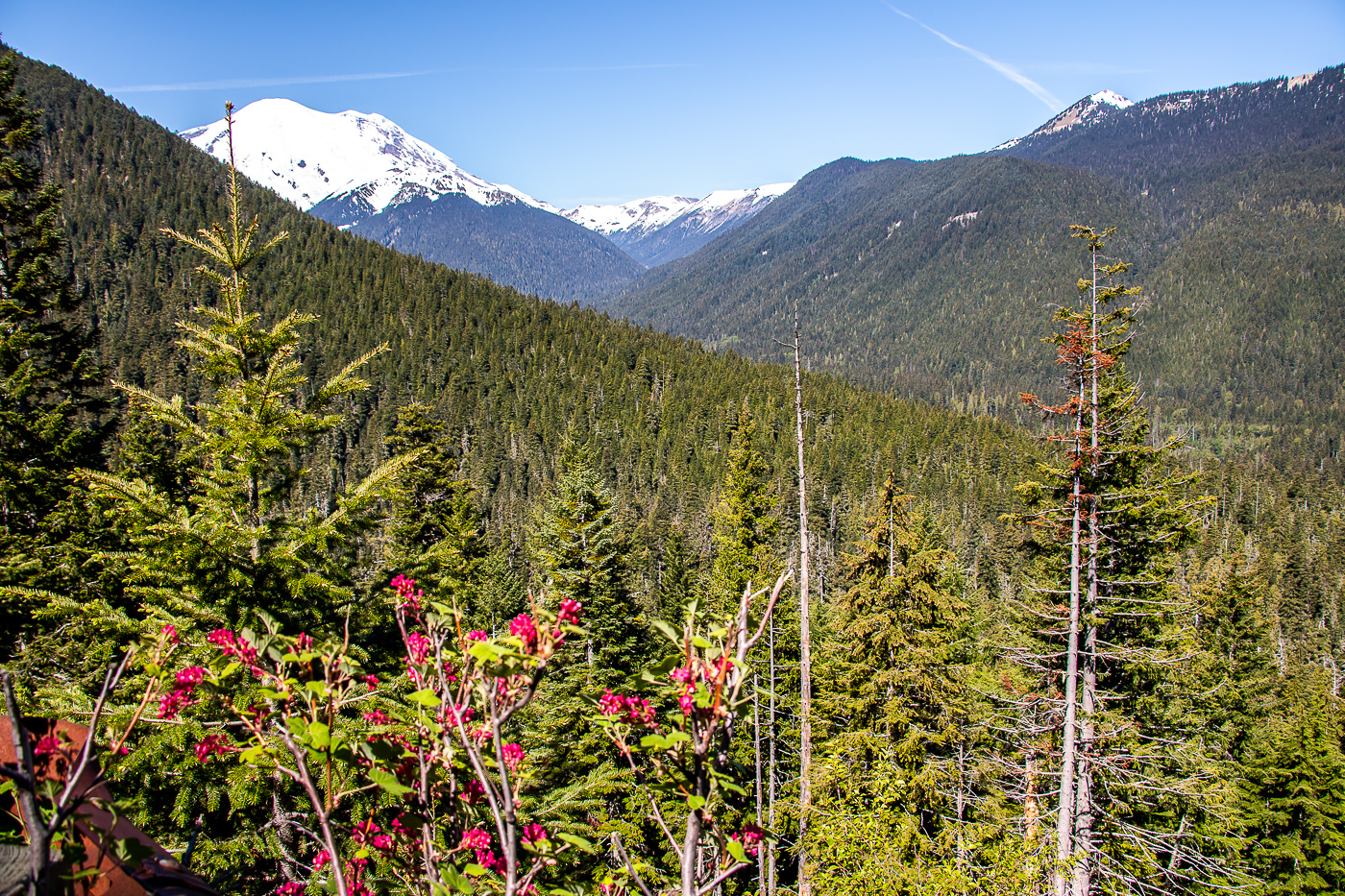 Day Hiking and Biking
However, if you intend to spend the whole day at the park, hiking and biking should be on top of your itinerary. Furthermore, it's one of the most popular things to do when visiting Mount Rainier National Park. The place offers many scenic hikes that run through the wilderness near bountiful creeks. Most of the trails start at camping grounds. But you can also find less popular trails along the way. The most popular hiking paths include Sunrise Rim Trail, Skyline Trail, and Burroughs Mountain Trail. Summerland Trail near Fryingpan Creek boasts amazing views of the river and the mountain right at the trailhead.
To access Mount Rainier National Park hiking trails you need to first pay entrance fee. For private vehicle, it's about $30. This pass is valid for seven days if purchased online. You can pay a little bit more and get Mount Rainier annual pass for $55.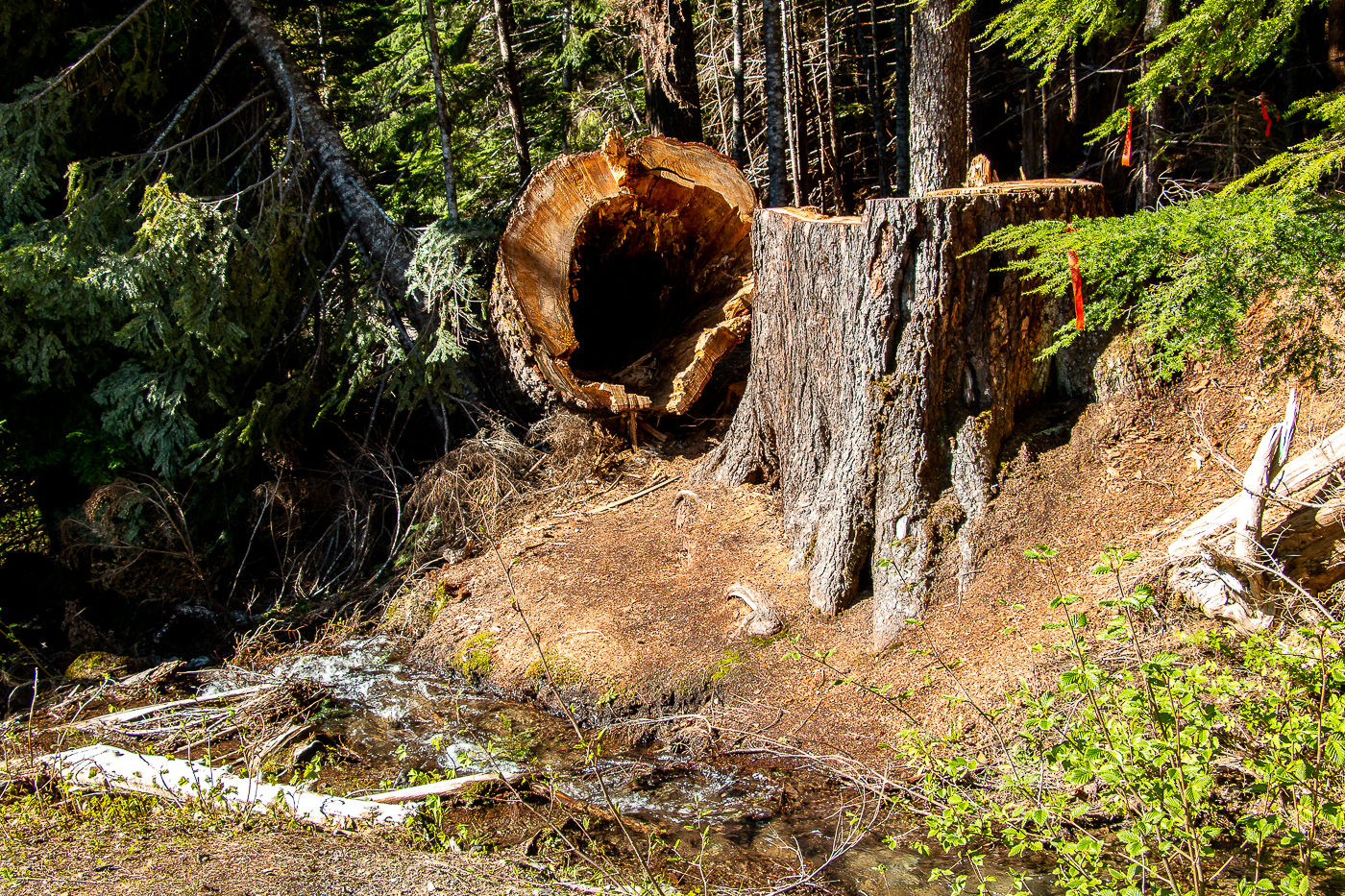 Climbing
Along with hiking and biking, visitors of Mount Rainer National Park highly recommend mountain climbing. Every year thousands of people successfully climb on average eight miles to the top of this active volcano.
Camping
Many people though extend their visit to Mount Rainier National Park for a few days. Spending at least a night in the park immersed in nature goes far beyond any daytime experiences. Mount Raining National Park accommodates these visitors with four campgrounds. However, be sure to pay site fees and confirm their open status before your arrival. Usually, the campgrounds are open from late May until late September. These dates, however, may vary.