One day for a national park is certainly not enough. Yet visiting Mount Rainier National Park for a short period of time, even if it's just one day, offers a great opportunity to see Washington beyond its famous capital.
Last updated: October 18, 2021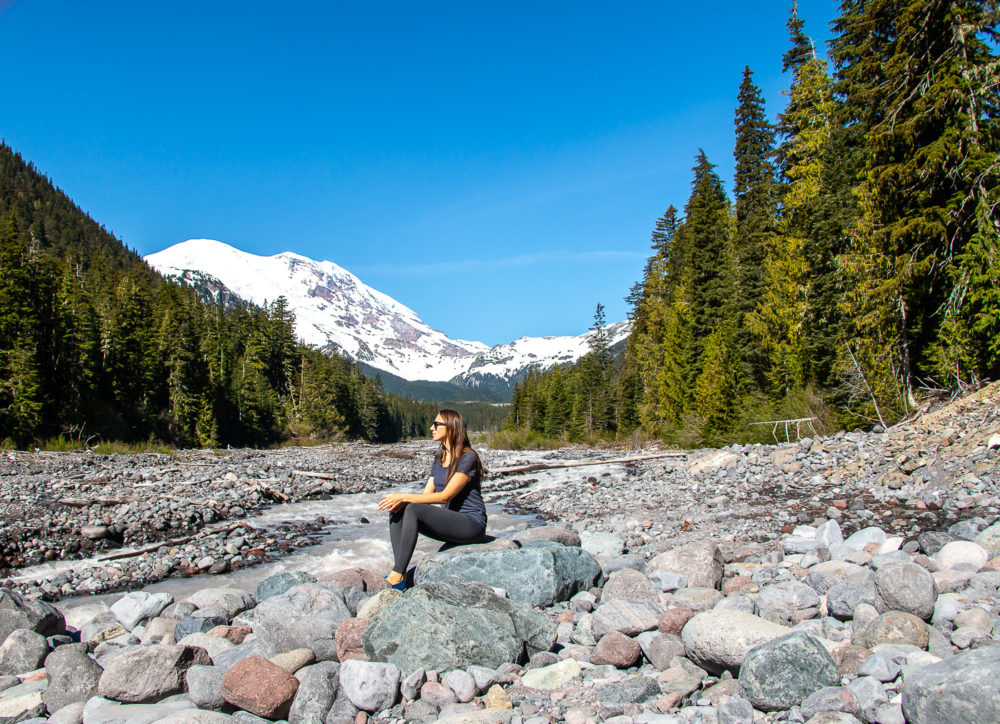 Visiting Mount Rainier National Park: One-Day Itinerary
Set southeast of Seattle, Mount Rainier National Park is one of the best places to spend a day on the outskirts of the capital of Washington. I must confess it was one of those places that drew me to the Emerald City in the first place. While exploring the city was inevitable, I couldn't wait to get to the park. Visiting Mount Rainier National Park on our last day in Washington promised an unforgettable adventure. And I was not going to miss it.
Introduction to Mount Rainier National Park
Mount Rainier National Park is one of the must-see natural attractions near Seattle. The 235,000-acre Washington State's reserve is located a little bit over two hours away from the city. The main feature of the park is 14,410-foot Mount Rainier.
In fact, the entire park surrounds this glacier-capped active volcano. Towering over alpine meadows and favorite campgrounds, the iconic mountain boasts the best hikes and the most outstanding views.
Yet visiting Mount Rainier National Park is not required if all you dream of are the impeccable mountain vistas. The colossal summit allures from afar. On a sunny day, it can be even seen from Discovery Park in Seattle.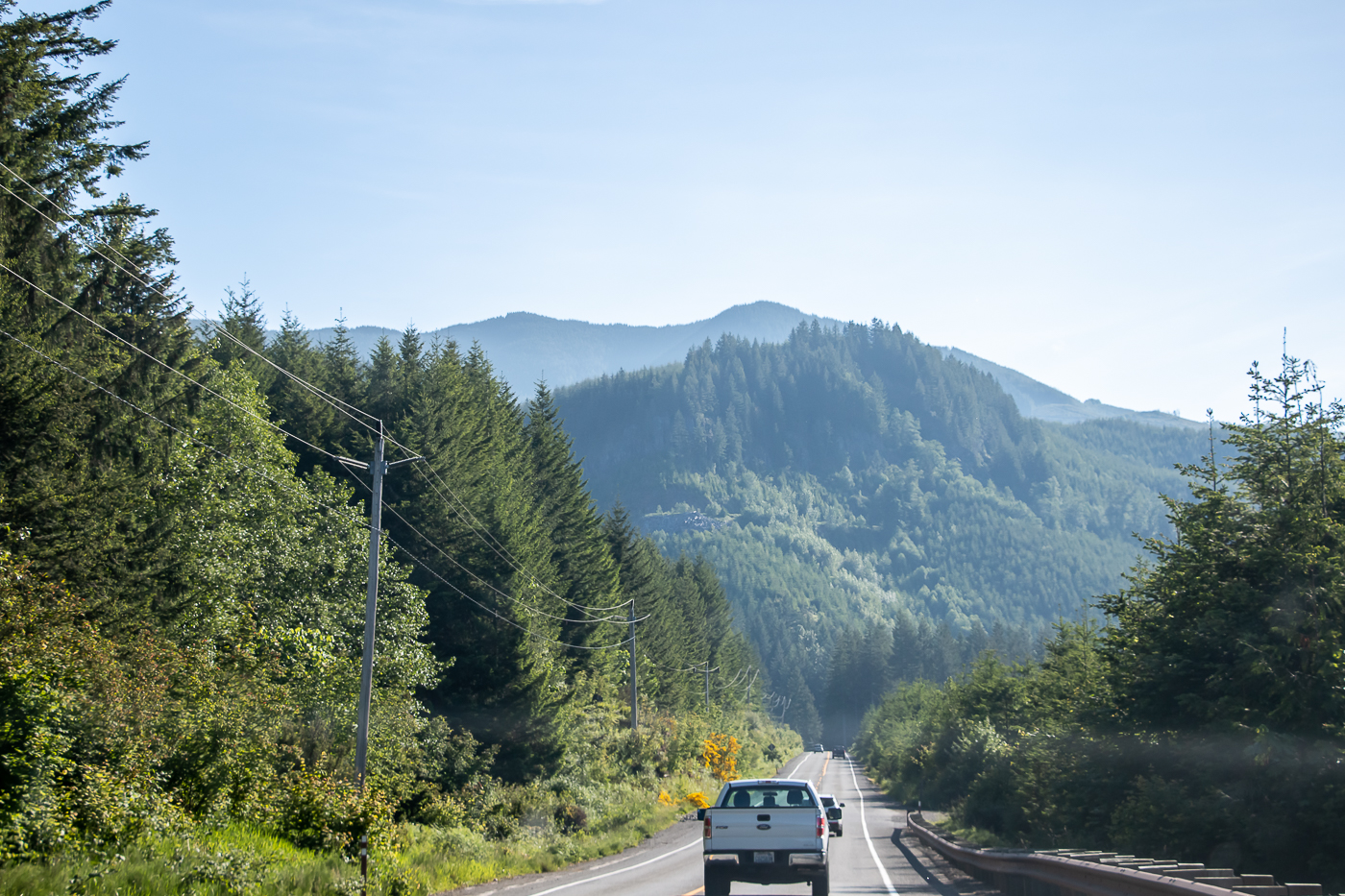 A Guide to Visiting Mount Rainier National Park
Visiting Mount Rainier National Park is best by car. When forest on both sides of the road gets denser and cellular signal weakens, you're heading in the right direction.
You can drive as fast or slow as you please. Yet I'd recommend taking time and enjoying the sweeping mountains of Washington State along the way. Moreover, make sure to stop at the Mt. Baker-Snoqualmie National Forest for stunning views of Skookum Falls. The swirling waterfall with the White River at its base is located about one-hour drive from Seattle.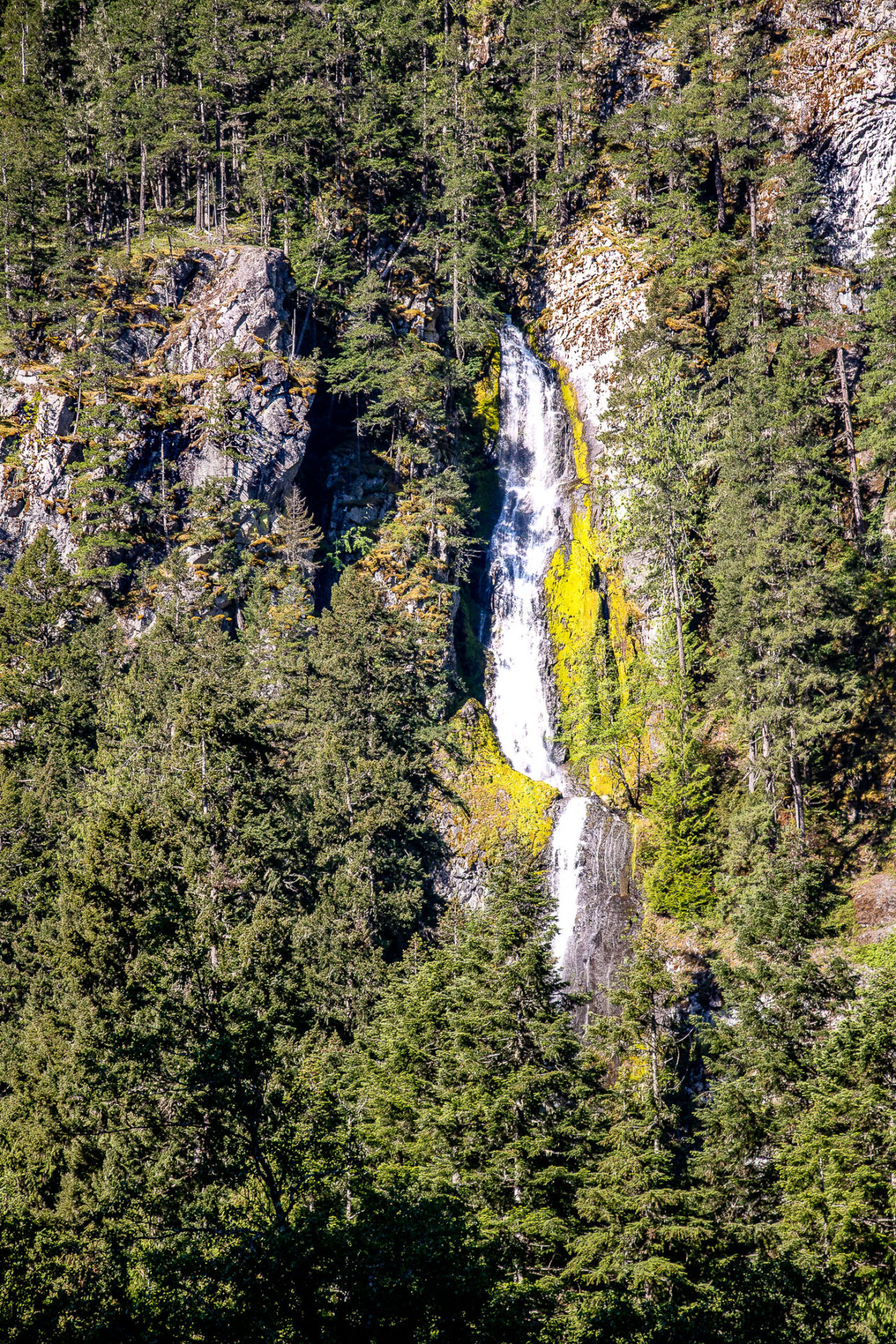 How to Spend One Day in Mount Rainier National Park: Scenic Drive
Unlike the majority of other national parks, Mount Rainier National Park doesn't require payment upon its immediate entrance. Therefore, if time is not on your side, you can fill your day with the drive along the main road and the astonishing views of the mountains and numerous waterfalls.
Some of these falls nestle so close to the road that you can walk to them and test the ice-cold water with your fingers. Chasing the waterfalls can take up to a day, which for us was the whole time we had for visiting Mount Rainier National Park.
Alternatively, you can drive through the park near popular hiking trailheads. (Visiting these parts of Mount Rainier National Park is not free of charge, though.) Just to give you some ideas, Sunrise near the White River Campground is the highest point in the park reachable by car. From here you get a good view of Mount Rainier and the other nearby mountains without committing to hiking.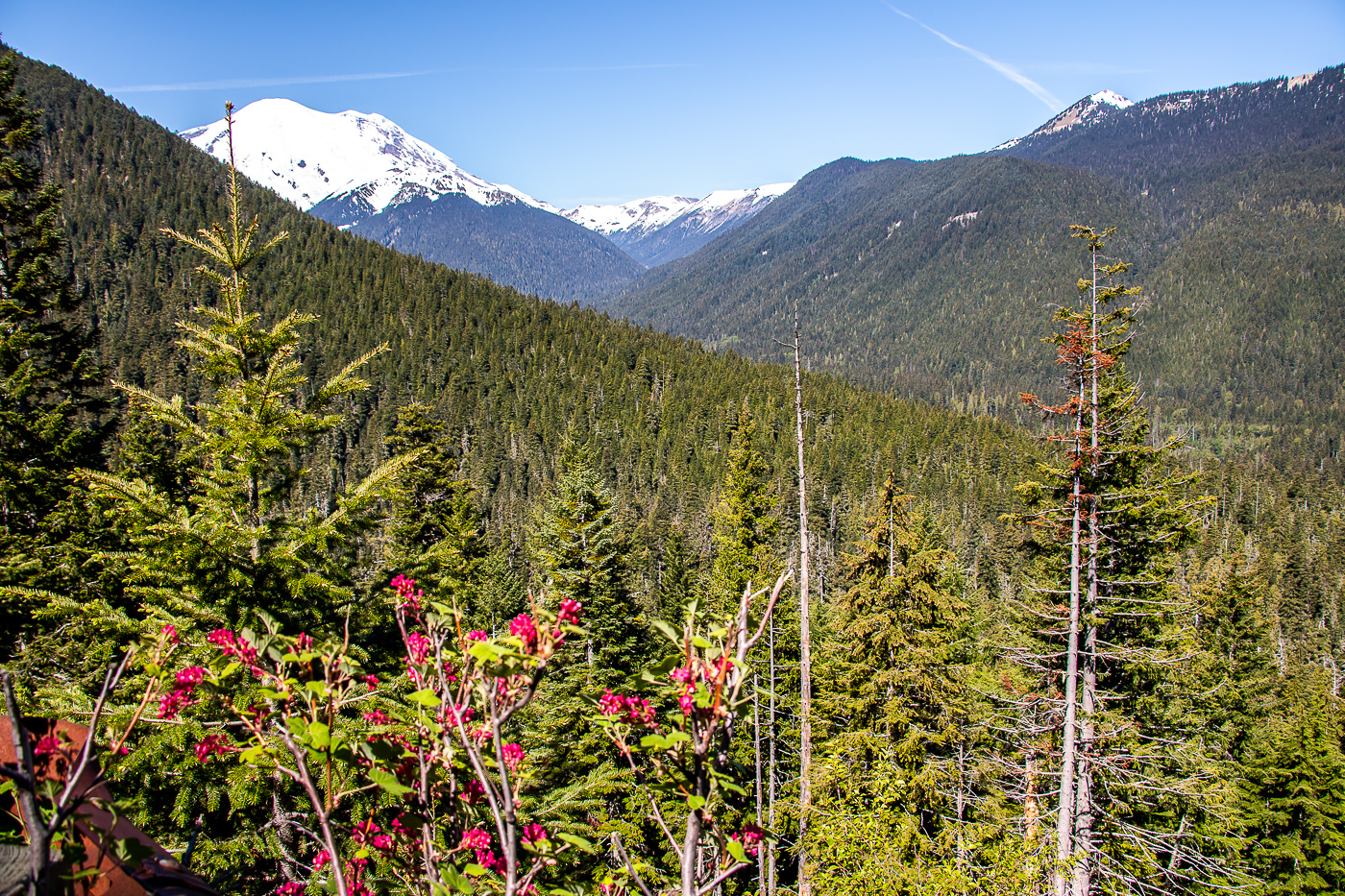 Day Hiking and Biking
If you intend to spend the whole day inside the park, hiking and biking should be on top of your itinerary. Hands down, they are the most popular things to do while visiting Mount Rainier National Park in spring, summer, or early fall.
The region is packed with many scenic hikes that run through the wilderness near bountiful creeks. Most of the trails start at camping grounds. Yet you can always find less popular trails along the way. The most popular hiking paths include the Sunrise Rim Trail, Skyline Trail, and Burroughs Mountain Trail. The Summerland Trail near Fryingpan Creek boasts some of the best views of the river and the mountains right at the trailhead.
Entrance Fees: To access the Mount Rainier National Park hiking trails you need to first pay entrance fee. For private vehicle, it's $30. This pass is valid for seven days and can be purchased online or at an entrance station. You can pay a little bit more and get a Mount Rainier annual pass for $55.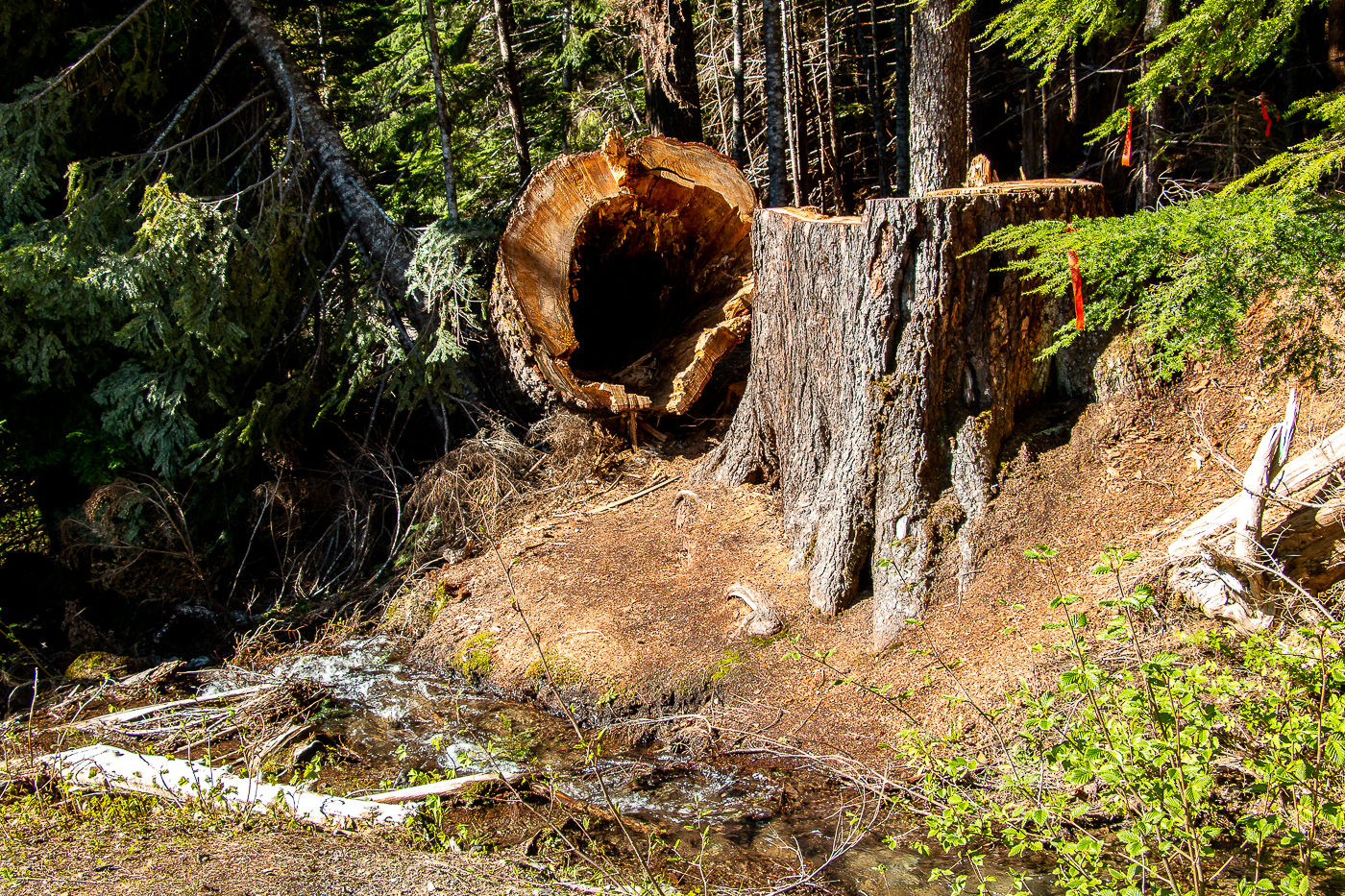 Climbing
Apart from hiking and biking, mountain climbing is hight recommended in Mount Rainer National Park. Every year thousands of people successfully climb on average eight miles to the top of this active volcano. Climbing permit is often required. Moreover, this activity may take more than one day. Check out National Park Service's website for more information about the other requirements and services.
Camping
Many people, however, extend their visit to Mount Rainier National Park for a few days. Spending at least a night within the park immersed in nature goes far beyond any daytime experiences. Mount Raining National Park accommodates these visitors with four campgrounds: Cougar Rock, Ohanapecosh, White River, and Mowich Lake.
The sites get packed quickly, especially during a busy season. So be sure to reserve your spot in advance and check out for season dates before your arrival. Usually, the campgrounds are open from late May until late September. These dates, however, may vary.
Map of Places to Visit while Spending One Day in Mount Rainier National Park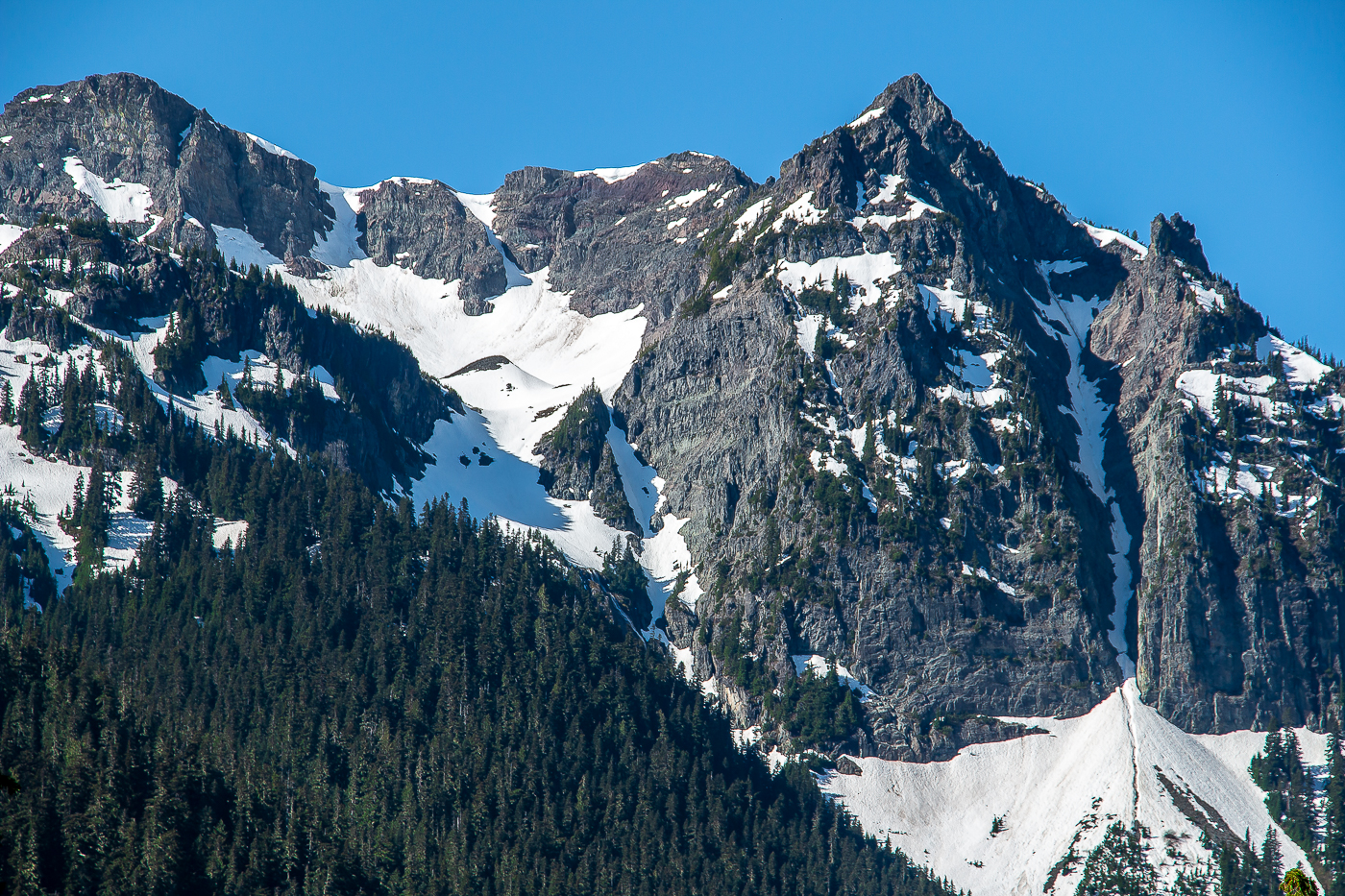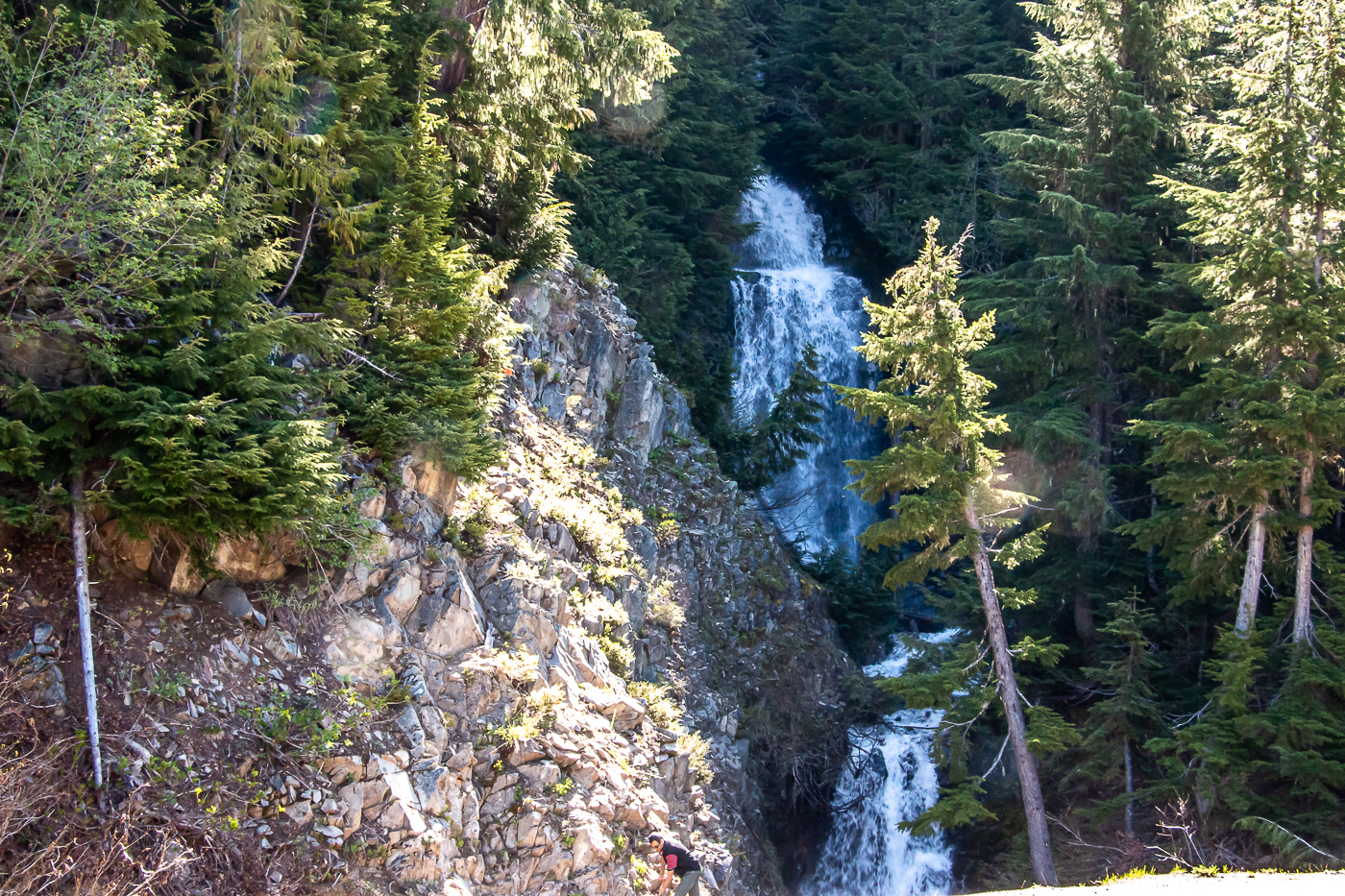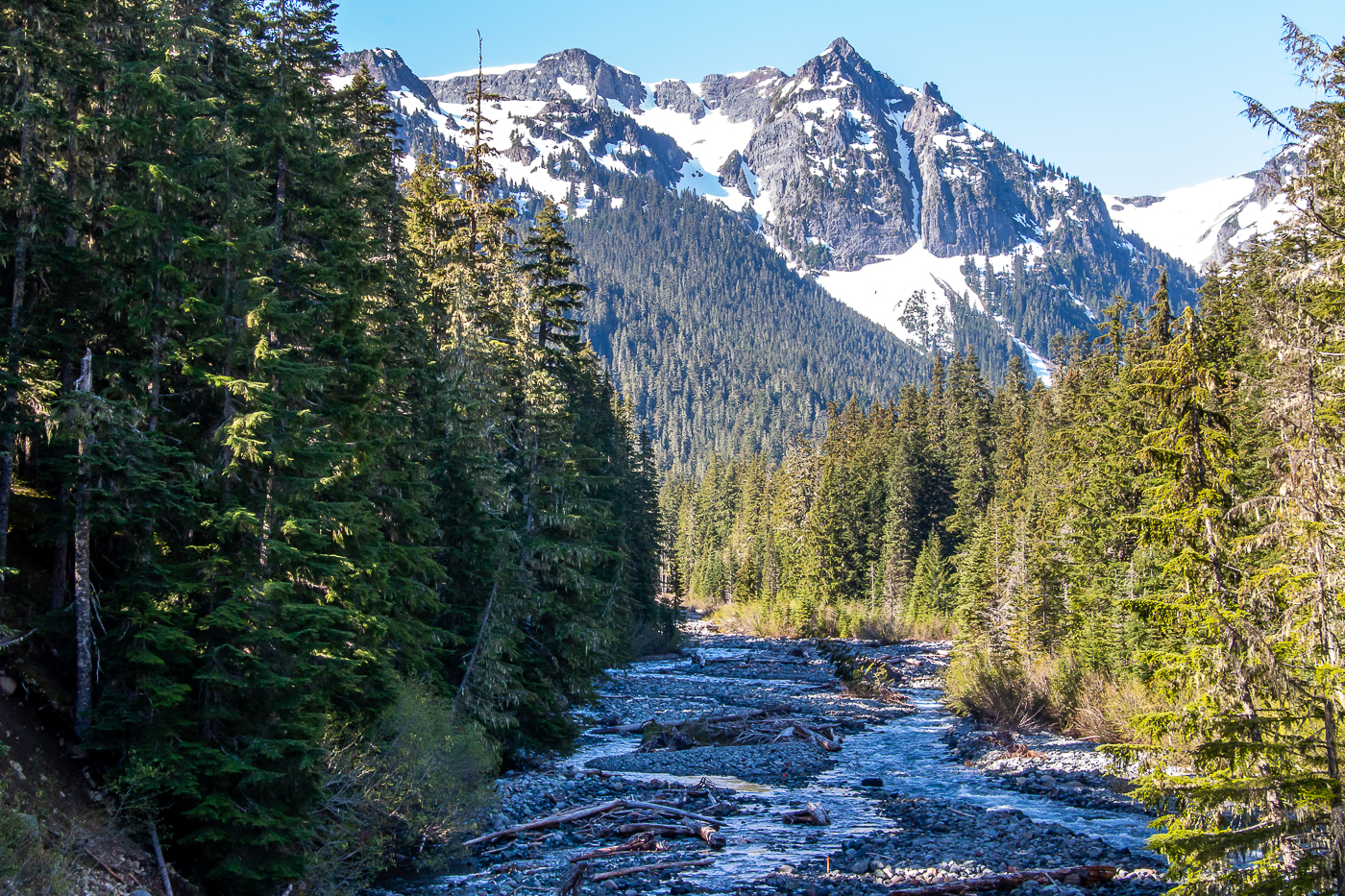 Read Next