Amsterdam is beautiful, no doubt about it. But there are so much more to see in the Netherlands and nearby Belgium. All it takes are a few day trips from Amsterdam to explore other, less visited parts of both of these countries.
9 Incredible Day Trips from Amsterdam You Must Take
One of the most beautiful cities in Europe, Amsterdam knows how to charm its visitors. From endless picture-perfect canals to well-preserved 17th-century buildings and some of the best museums, the city is every traveler's dream destination. It wasn't my ultimate European adventure until I spent 4 days exploring Amsterdam's picturesque landmarks. But only after I took a few day trips from Amsterdam to dive deeper into Dutch culture and see a bit of Belgium, I was completely smitten by this part of Europe.
In addition to its close proximity to other worth visiting places, the ease of travel makes any of the day trips from Amsterdam more than possible. In some cases, they are simply mandatory. You can plan your day trips by driving your own or rented car from Amsterdam. Trains and buses from Amsterdam Centraal Station and Amsterdam Sloterdijk are other great options to try. I used both of these public transportation modes to fit a few day trips in my Amsterdam itinerary and can't recommend them more.
HERE ARE THE BEST DAY TRIPS FROM AMSTERDAM:
Day Trips from Amsterdam: The Netherlands
1. Zaanse Schans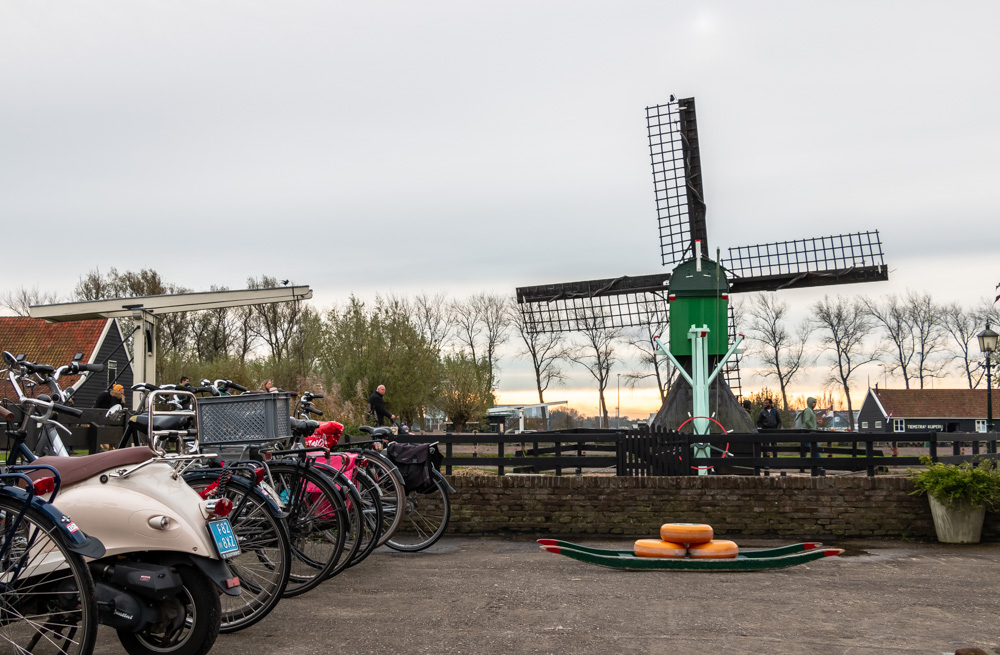 The village of Zaanse Schans is located about 20-30 minutes aways from Amsterdam, making it for a perfect short excursion. Moreover, with the reliable public transportation, you can take a few day trips from Amsterdam to this unique place to experience quintessential Holland. Think Dutch traditional windmills, including the world's last paint windmill, authentic green houses, a wooden shoe workshop, and a cheese farm. Spend half or full day in this traditional village to explore the essential parts of the Dutch culture. Make sure to stay long enough to see how wooden clogs are made. And by all means, climb to the upper level of one of the windmills to see the whole village in full view.
2. Lisse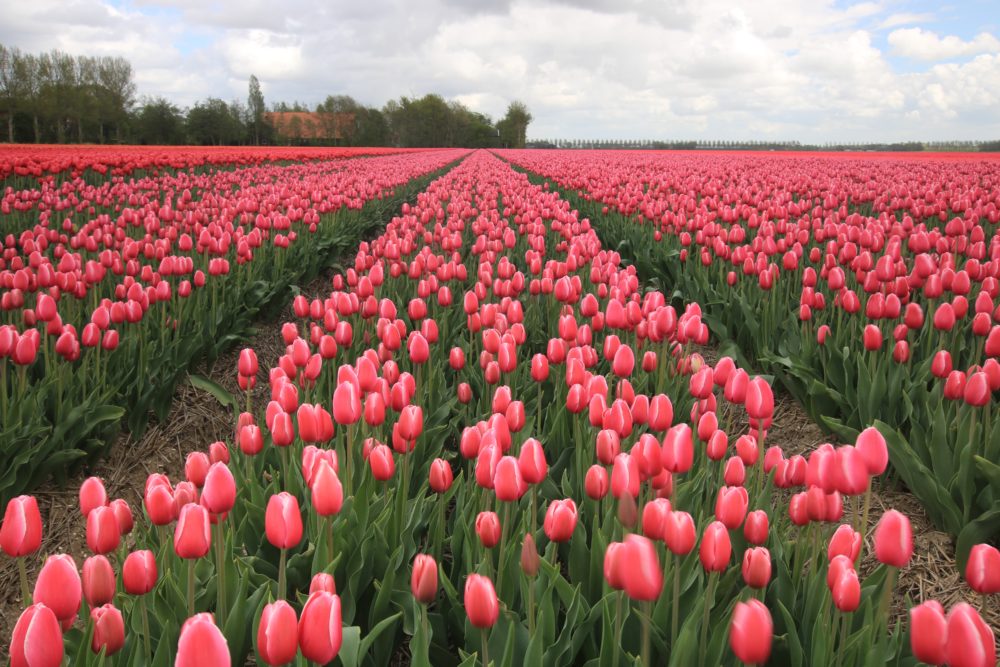 From mid-March to the beginning of May, locals as well as the visitors of Amsterdam take countless road trips to see famous tulip fields. Located about 50 minutes away from Amsterdam, Lisse is an ultimate winner. While the city offers other remarkable attractions such as the nearby Keukenhof Castle and the Museum de Zwarte Tulp, the Keukenhof garden steals the show. Every spring this magical place attracts countless visitors with over 7 million blooming tulip bulbs. Rent a bike and explore these flowery fields like a local.
3. Utrecht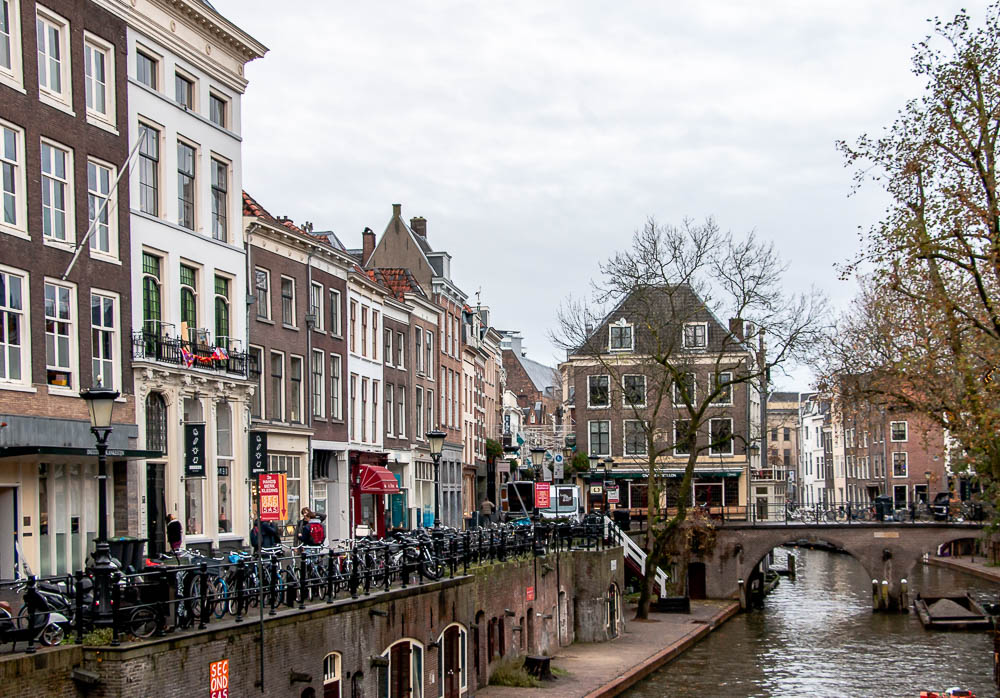 Better known as the little sister of Amsterdam, Utrecht is one of the top day trip destinations from Amsterdam. Quieter than the bustling capital, this city has the same charm and vibrancy that you see in the streets of Amsterdam. Home to the largest university in the Netherlands, Utrecht focuses on its younger residents with their unique student culture. Thus, expect to find endless cute cafes, cheaper food options, and a huge shopping district here.
Two things you must do in Utrecht: wander around its beautiful canals and climb the famous Dom Tower. Keep in mind that the latter has 464 steps to conquer in order to see the city from above. Furthermore, you can fit numerous castle in and near Utrecht in your one-day visit. Some castles such as De Haas Castle and Zuylen Castle might ask for a few additional day trips from Amsterdam.
4. Leiden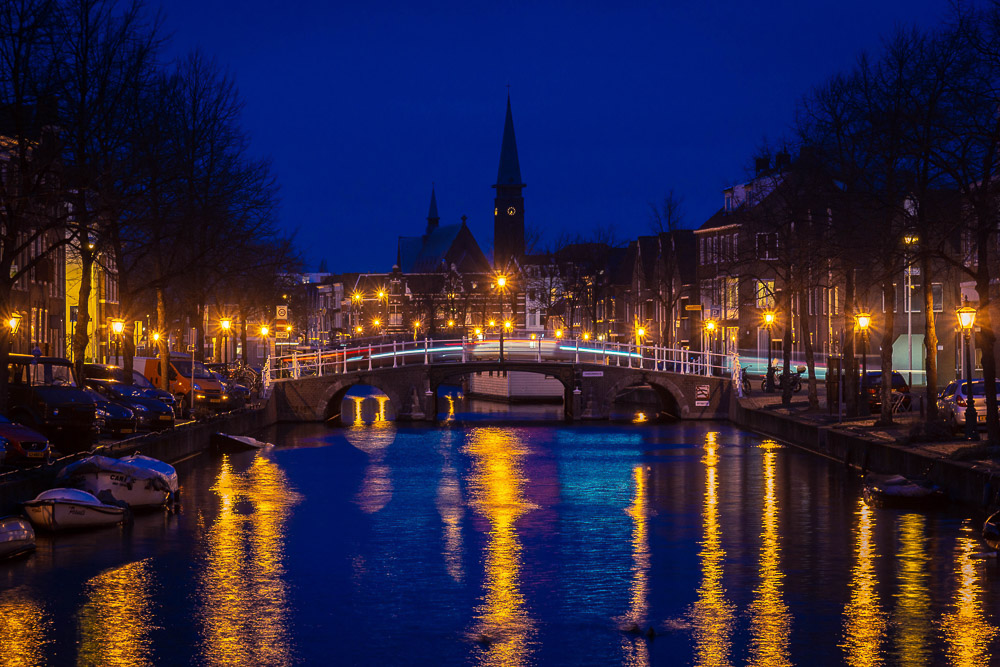 The Netherlands is packed with the gorgeous cities perfect for the unforgettable day trips from Amsterdam. After Utrecht, Leiden is the second destination in the country to immerse into college atmosphere. With Leiden University, the oldest university in Holland, the city caters for the younger generation. Nevertheless, its centuries-old architecture, ample museums, canals, and hofjes or inner courtyards find enthusiasts among the travelers of all ages.
5. The Hague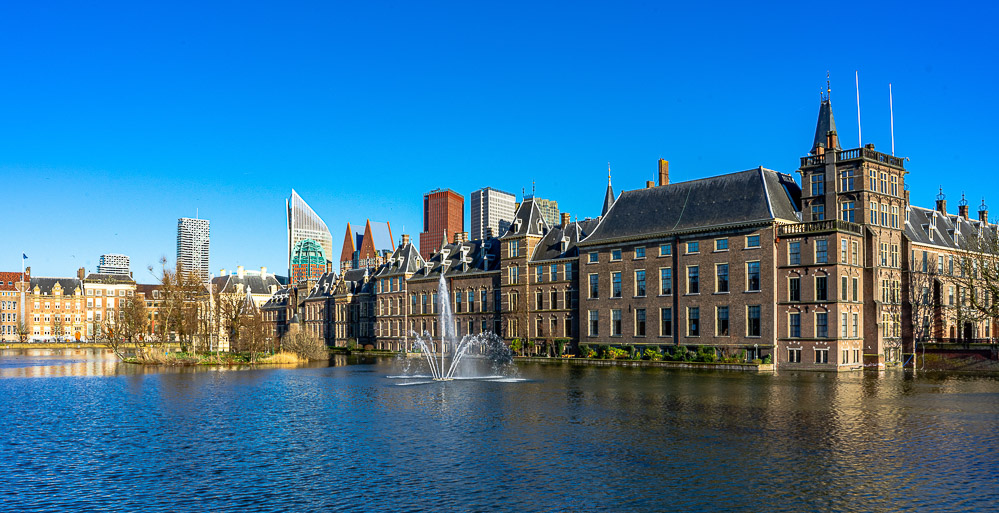 Not a common destination for the international visitors, The Hague is one of the best day trips from Amsterdam to enjoy the Dutch culture and art. The third largest city in the country and the seat of the Dutch government, it preserves much of its historical heritage. The countless museums and medieval buildings further emphasize its cultural importance. Moreover, as the only big city on the North Sea coast, The Hague invites you to brave the cold on Scheveningen Beach.
6. Delft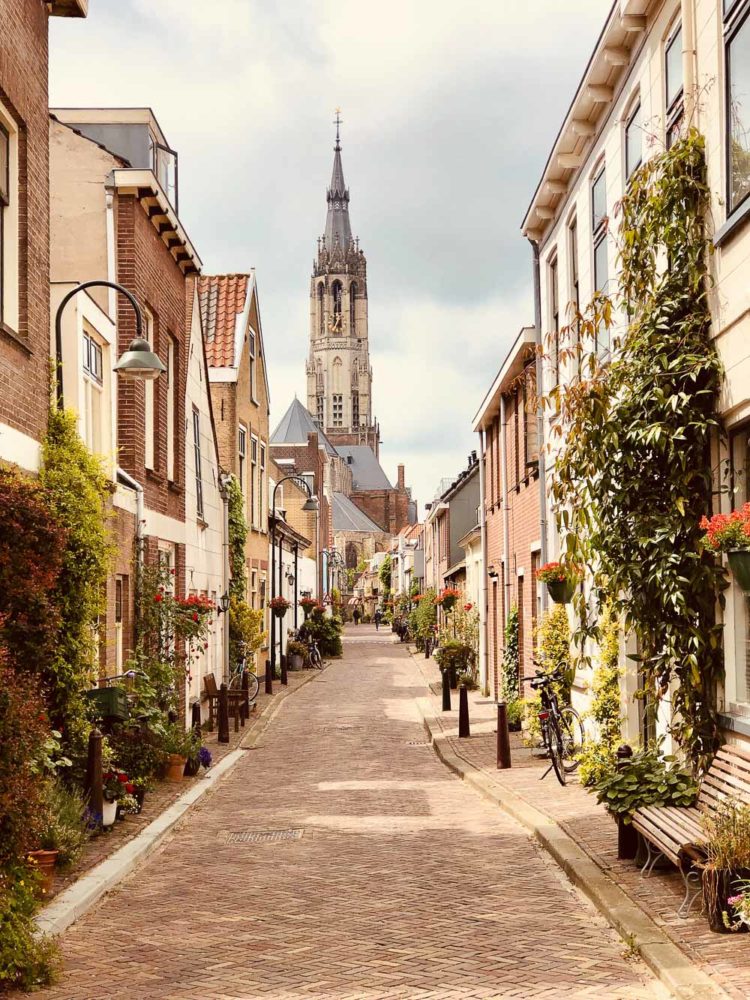 Small Delft is one of those day trips from Amsterdam that you want to visit in combination with other nearby towns. While hand-painted blue-and-white pottery entice the visitors in the first place, the medieval structures, picturesque canals, and hum-backed bridges keep you coming back for more.
7. Haarlem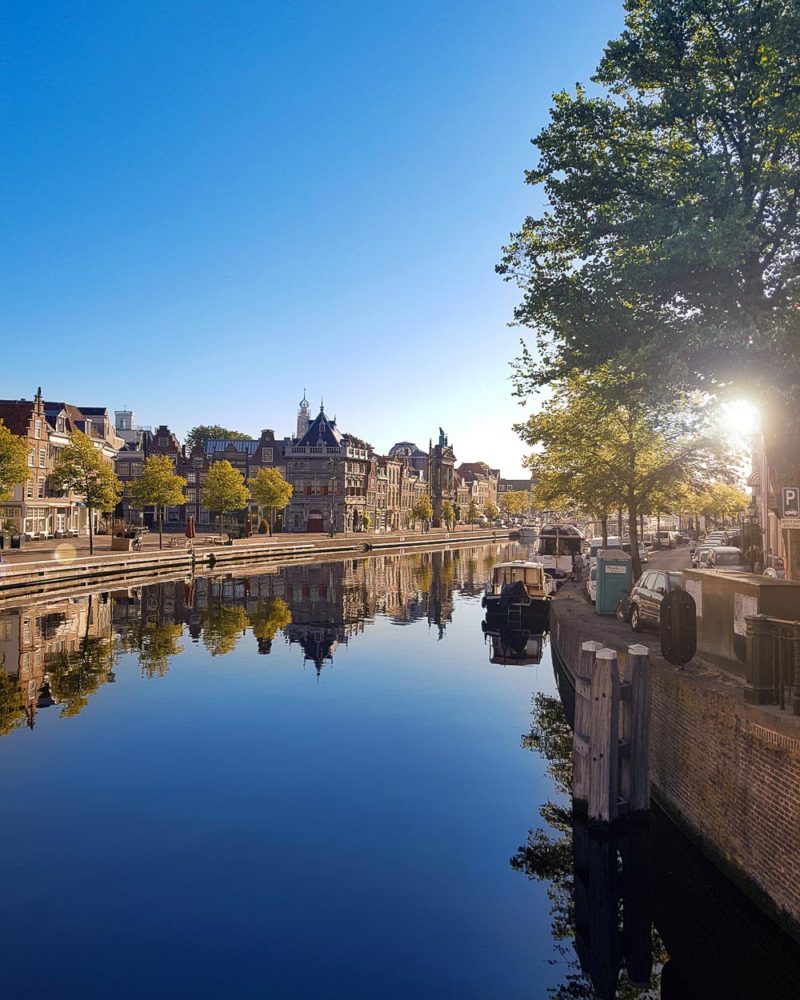 When you don't feel like going too far, Haarlem is your best take on the incredible day trips from Amsterdam. It takes about 15 minutes to reach the city by train, but the trip exceeds all your exceptions. To say it simply, Haarlem has it all: the famous museums, hidden courtyards, boutiques and antique shops, trendy restaurants, and a medieval church. What's more? Rent a boat and enjoy the Dutch canals without the typical crowds of Amsterdam.
Day Trips from Amsterdam: Belgium
8. Antwerp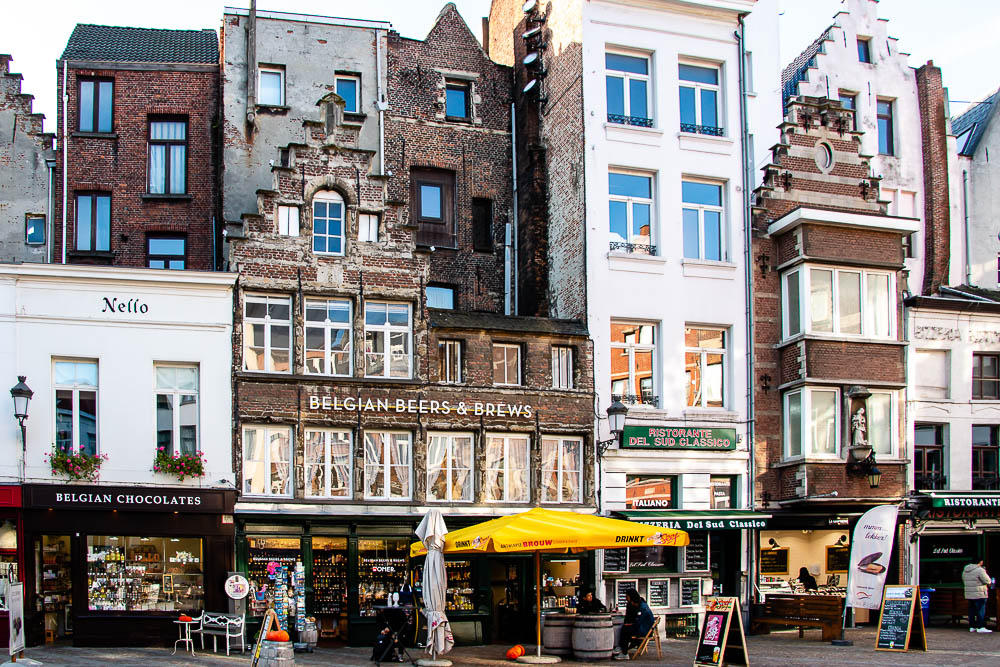 Belgium also compete for the best day trips from Amsterdam. One of my best trips from the capital of Holland took me to Antwerp, a port city on Belgium's River Scheldt. First, I almost regretted a 2-hour bus ride from Amsterdam Sloterdijk. However, it took less than 5 minutes to convince me in the opposite upon my arrival. Despite cold weather, Antwerp was such a cute, fairytale city with more to offer than you have time for it. First thing first, wander around and admire Antwerp's Flemish Renaissance architecture symbolized by the Grote Markt. Once you've worked up an appetite, be sure to feast on some of the best Belgian waffles preferably with famous Belgian chocolate on top.
9. Brussels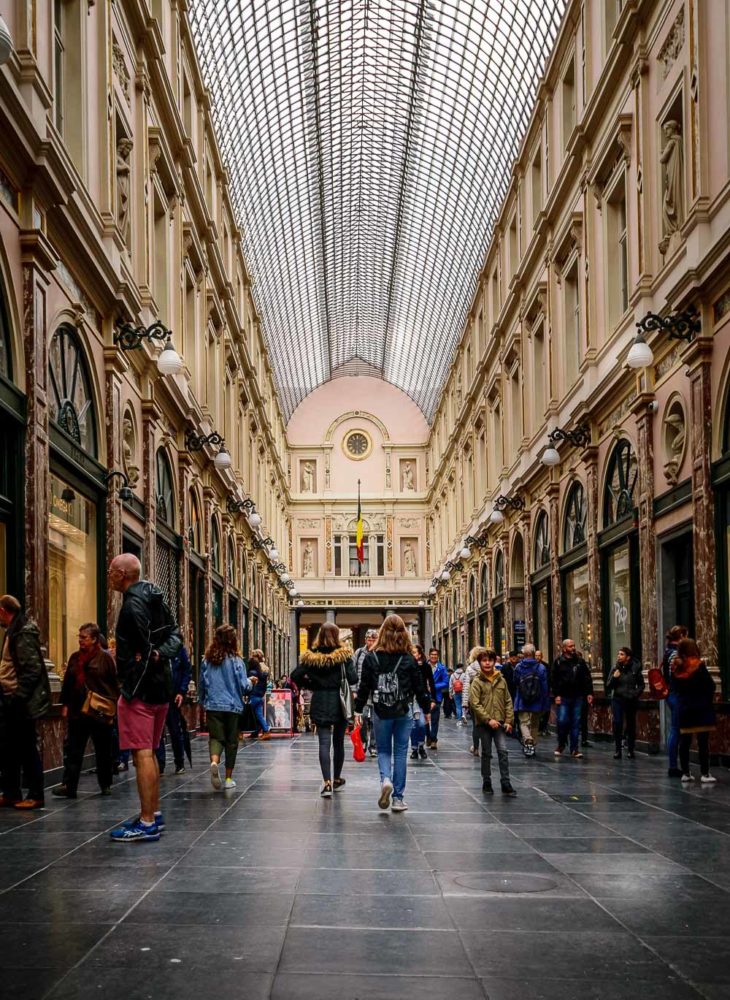 Similar to Antwerp, Brussels asks for an early start of your day trip from Amsterdam. Depart from Amsterdam Sloterdijk or Amsterdam Centraal around 8:00 a.m. to allow enough time to explore the city. As the capital of Belgium, Brussels is as busy as Amsterdam. The main landmark of the city is the Grand Place, a central square surrounded by opulent guild houses, the City Hall, and the Maison du Roi.
Overall
Amsterdam is a stunning city. I must admit, it's one of the most beautiful European cities I've been to. But with all its attractions, it's easy to forget about the rest of the Netherlands and its neighboring countries. I hope, these 9 day trips from Amsterdam have awaken your curiosity and given you a few ideas where to go and what to see outside Holland's main city.