Not the biggest city in Europe, the capital of the Netherlands is huge on cultural heritage. You need to plan to spend at least 4 days in Amsterdam to get to know the city and its surrounding areas. Here's the ultimate 4 days in Amsterdam itinerary that you can use and change to your liking. 
The Ultimate 4 Days in Amsterdam Itinerary
Amsterdam is a popular travel destination. Every local and visitor rave about endless canals, tulips all year round, and coffee shops with legal marijuana. Sounds enticing. Hm… not for me. At least not a few months ago. But since I was planning to go to Europe anyway, I decided to give the city a chance. For a first-time visitor 4 days in Amsterdam seemed like an appropriate amount of time. I calculated just right. Indeed 4 days in Amsterdam was enough to get a feel of the city, explore its surroundings, and madly fall in love with the capital of the Netherlands.
How to Spend 4 Days in Amsterdam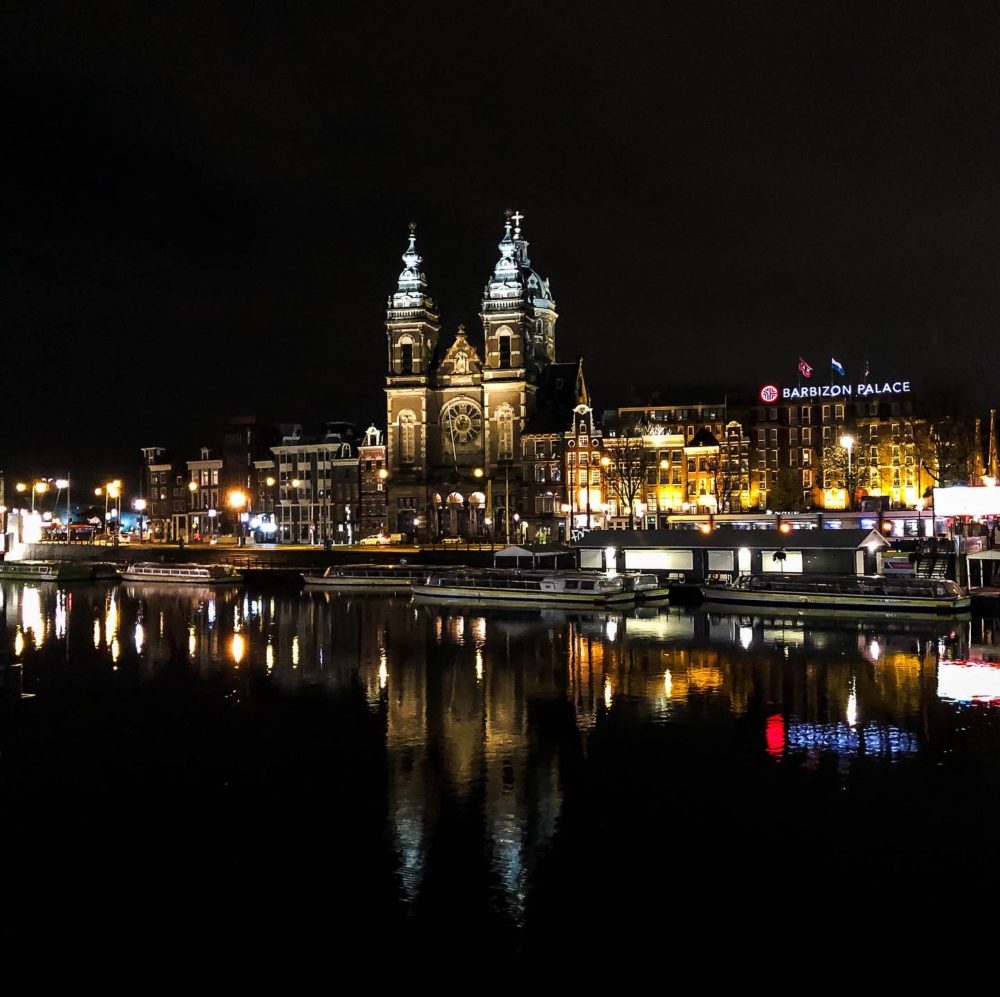 Day 1: Explore City Center
I arrived at Amsterdam in the early afternoon. I still had a few hours before check-in time at my hotel, but decided to test my luck. Would they be willing to check me in earlier? Amsterdam gets lots of precipitation thorough the year. In fall, though, rain seems to never stop. So my first of 4 days in Amsterdam was no exception. It was chilly, grey, and raining. If the weather was going to be like this for the next few days, then I definitely chose the wrong time for my 4 days in Amsterdam adventure.
I didn't feel like being bothered to look for local transportation to get to the city center from Amsterdam Airport Schiphol. Uber was already on my mind before I even stepped out of the airport. And luckily, half an hour later I dropped my carry-on at my hotel room (they didn't have any problems of check me in earlier, after all) and headed out to explore Amsterdam. When you're aware of the rainy situation in the city, you have to use every rainless window of opportunities. You really have to get out of your comfort hotel room to get the most out of your 4 days in Amsterdam.
Albert Cuyp Market
I knew from my earlier research that the Albert Cuyp Market was located just a few minutes away from my hotel. So, I headed straight there. For such an artistic city as Amsterdam, it's quite common to name its street and markets after famous artists. The Albert Cuyp Market is a great example for it. However, the name of one of the most popular street markets in Amsterdam is not the first thing that gets visitors' attentions. The place gathers all sort of merchants selling everything from fresh produce to souvenirs. In fact, you can do all your gifts and souvenirs shopping here on your last of 4 days in Amsterdam. 
I spent about 30 minutes browsing the market and not committing to any gifts at this time.  But honestly I was more than tempted to add mini clogs, traditional Dutch wooden shoes, to my collection of souvenirs. What I was aching to do more than shopping was to find out what made Amsterdam one of the most visited places in Europe.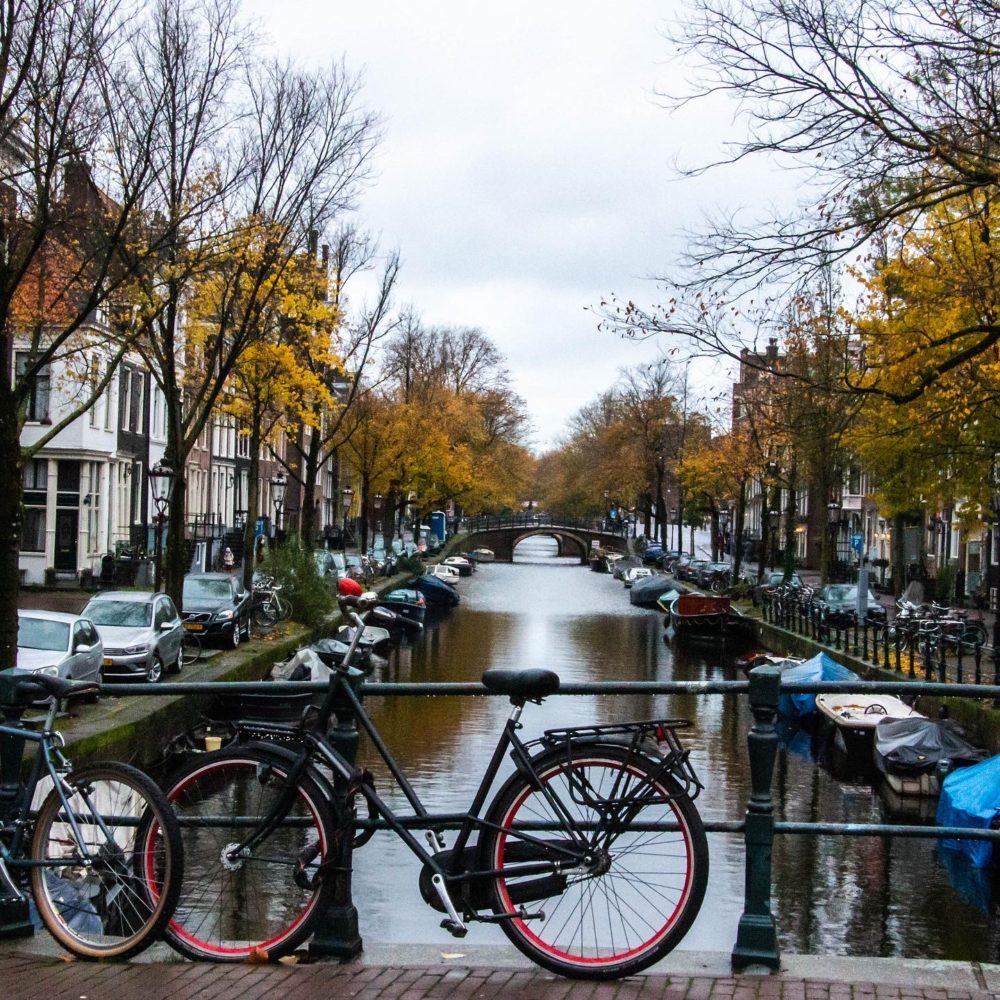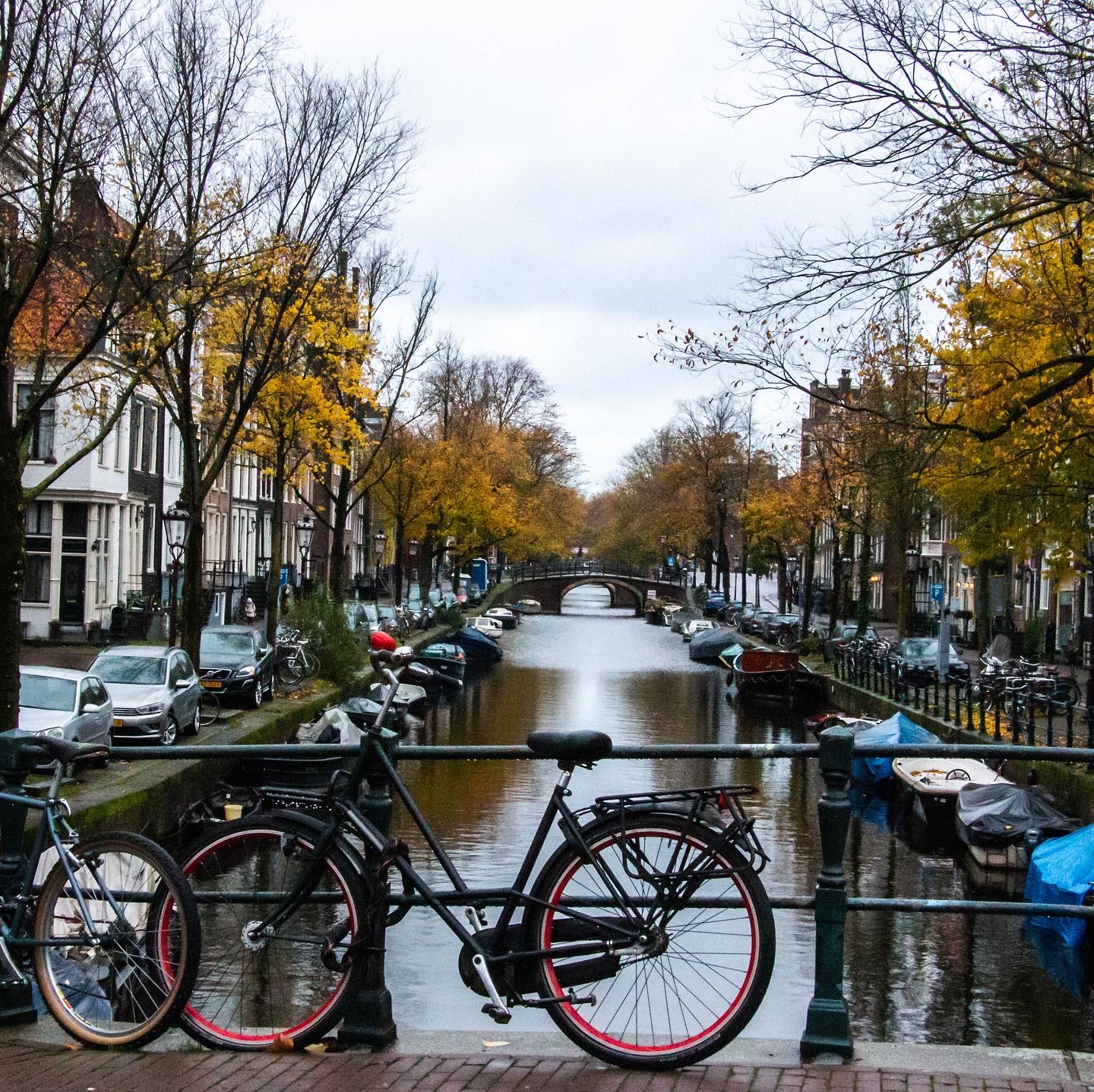 The Canals of Amsterdam and more
The weather didn't get any better, but the rain seemed to retire for the rest of the day. It was as good as it could only be. I have a tendency of always worrying that I might not have enough time. Thus, I was determined to see as much as I could during these 4 days in Amsterdam. So, I shoved my detailed Amsterdam itinerary back into my purse and let the city surprise this skeptical first-time visitor.
Without any strict plans and routes, it took me less than 4 minutes to finally see the famous canals of Amsterdam. It might sound clichéd, but from that moment I knew exactly what made people come back to Amsterdam after their first visits. I myself felt that after these 4 days in Amsterdam and its surroundings, I'd come back again.
Rows of narrow houses aligned along the canals with the cuties little bridges looked so photogenic. And for the next few hours I did just two things: wandering the streets (I learned later that it was Amsterdam's famous Jordaan neighborhood) and taking pictures.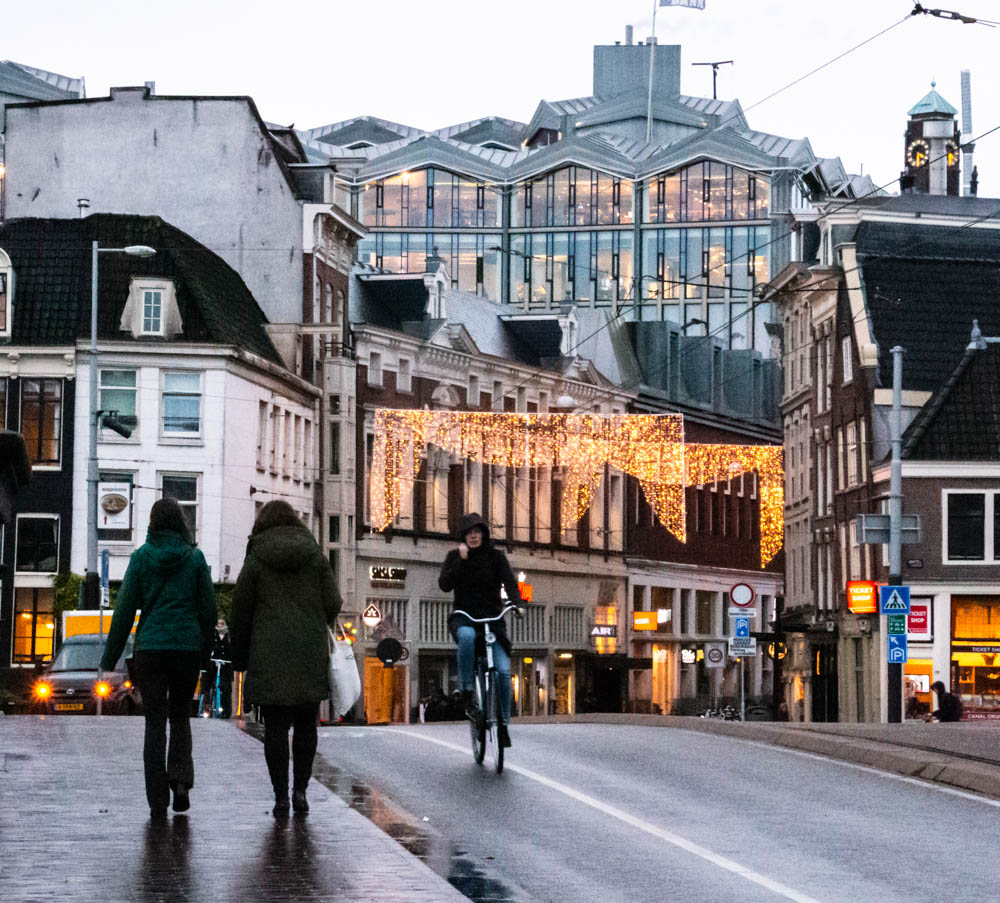 Evening in Amsterdam
By that time it started raining again, (Amsterdam wouldn't be the city we know without its unpredictable weather) but I just couldn't retire for the day. Not yet… Not when I had only 4 days in Amsterdam to explore its beautiful streets and landmarks. But the rain didn't seem to scare anybody. Pedestrians were waking, enjoying the evening in the town. Bicyclists didn't speed up a bit. Crowds were gathering in Dam Square. And De Wallen, famous Amsterdam red district, continued to attract more visitors as the day was coming to the end.
I returned to my hotel way after sunset. Usually I try to stop all sightseeing activities before it gets dark. In Amsterdam, however, I felt pretty safe walking in the streets even late in the evening.
Read more: Amsterdam Travel Guide: From Top Attractions to Places to Eat and Stay
Day 2: Visit Museums
Apart from the canals of Amsterdam and cycling, the city is known for its artistic heritage. In fact, Amsterdam has around 75 museums. From classic museums and historic houses to contemporary and modern art, the city is loyal to all kinds of artistic expressions. As a first-time visitor, I couldn't mis the opportunity to get to know the aesthetic side of Amsterdam. And thus, I devoted my second of 4 days in Amsterdam to visiting cities's finest museums: Rijksmuseum, Anne Frank House, and Rembrandt House Museum.
The Rijksmuseum invites all visitors interested in Dutch art and history from the Middle Ages to the present day. The main feature of the museum is "The Night Watch" by Rembrandt.
The Anne Frank House is one of the most remarkable museums in Amsterdam. The place was a house and prison of a Jewish girl and her family. The museum is dedicated to the wartime diarist Anne Frank. It preserves the family's hiding place and offers permanent exhibition on the life of the diarist.
Another former house-currently museum, the Rembrandt House Museum, is dedicated to the prominent painter. The artist lived and worked here between 1639 and 1656.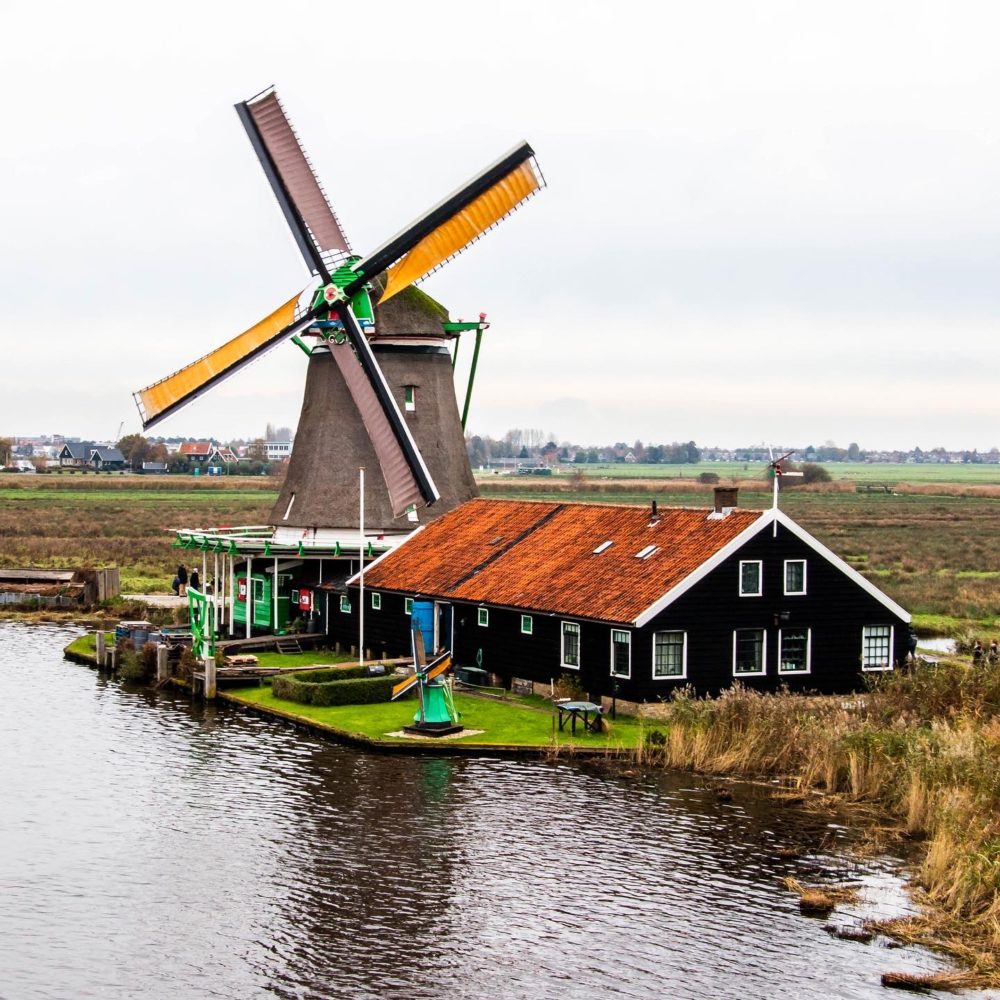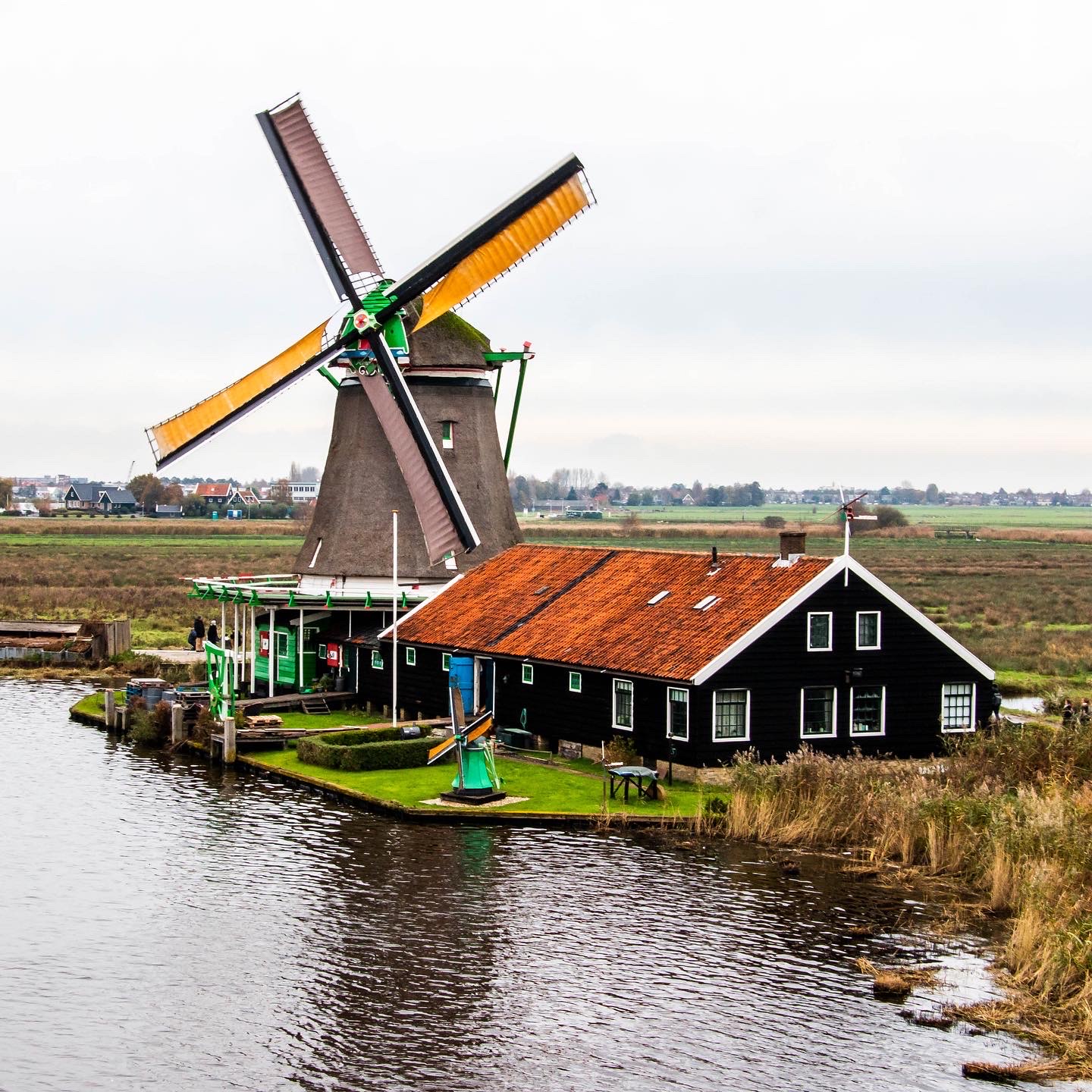 Day 3: Half-Day Trip to Zaanse Schans and Amsterdam Canals Bout Tour
Although I fell in love with the city on the first of my 4 days in Amsterdam, I longed to see different places, portraying other parts of Dutch culture. As I was pondering what to do on my third day, the solution came from Zaanse Schans. A historic town is located about 20-minute drive away from Amsterdam. It's a place to immerse in Dutch culture and learn about lifestyle in Dutch countryside. Apart from admiring traditional windmills and learning about green-painted houses, Zaanse Schans gives a rare opportunity to visit cheese farm and clog-making workshop.
After returning to Amsterdam, I spent the rest of the day taking Amsterdam Canals bout tour and wondering the streets of Jordaan. Once found a way to your heart, some places never cease to leave it.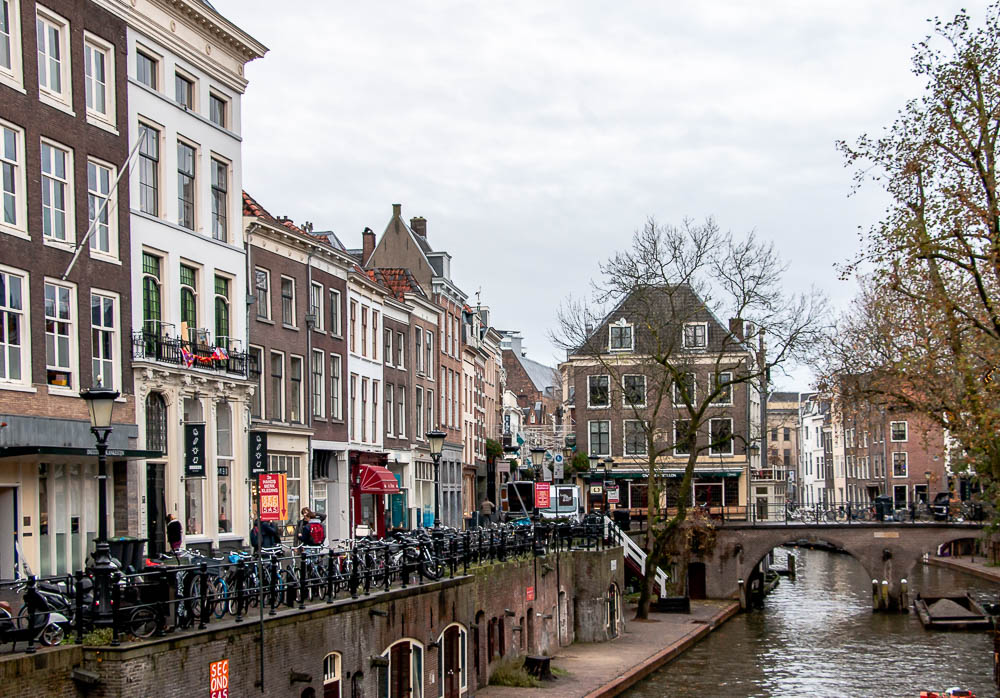 Day 4: Trip to Utrecht
One of the perks of Amsterdam is its close location to other cities in the Netherlands. And I was definitely gong to use it during the last of my 4 days in Amsterdam. So, the final stop on my itinerary was Utrecht. Known as a little sister of Amsterdam, the city is located about 30 minutes away from the capital. Similar in appearance to the latter, Utrecht gives you a break from the hustle and bustle of a big city. Nevertheless, it never intends to take away pleasure of wandering along the canals and exploring historical sites of an old town.  Moreover, as a religious center of the country, Utrecht invites you to visit its different churches and cathedrals. To top it off, Dom Tower, the tallest church tower in the Netherlands, attracts first-time visitors with a panoramic view of the city.
If You Spend 4 Days in Amsterdam…
Where to Stay
There is no lack of accommodations that suit different budgets. I spent 4 days in Amsterdam on a shoestring and was inclined to cheaper hotels. The first night I stayed at easyHotel Amsterdam City Center South, within a walking distance to the Albert Cuyp Market and the Heineken Experience. Then I moved to Quentin England Hotel, located just a few-minute walk from Vondelpark and Museum Quarter.
Getting Around
Choosing hotels in the center of Amsterdam, I eliminated the need of using public transportation during my 4 days in Amsterdam.
The train I took to go to Utrecht departed from Amsterdam Centraal. A round-trip ticket can be purchased at the railway station or online. However, I absolutely love using omit.com when traveling in Europe. 
Additionally, I used viator.com to book a half-day trip to Zaanse Schans and purchase discounted tickets to the museums in Amsterdam.